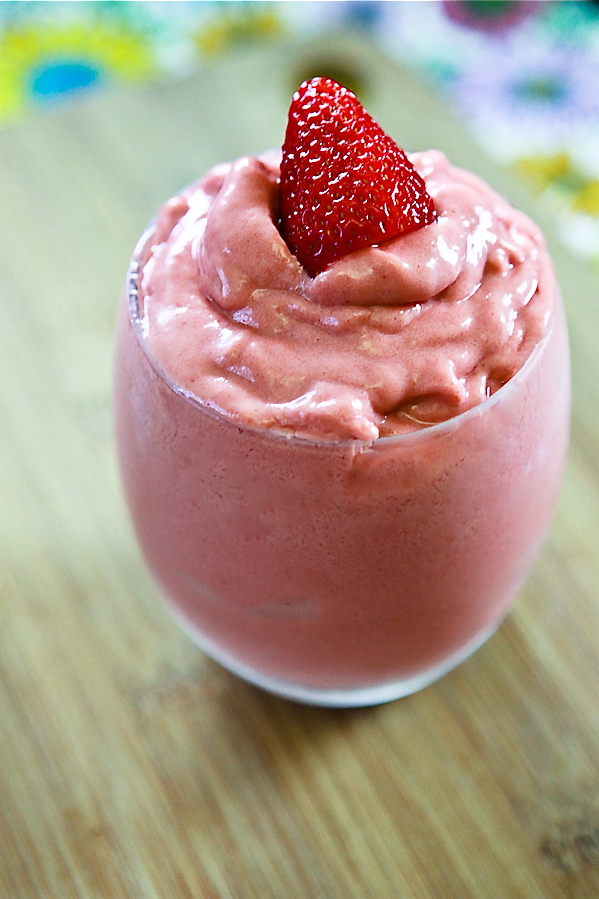 One thing I love about my husband is that I can tell him anything without judgement.  Except for one thing.  One thing totally grossed him out.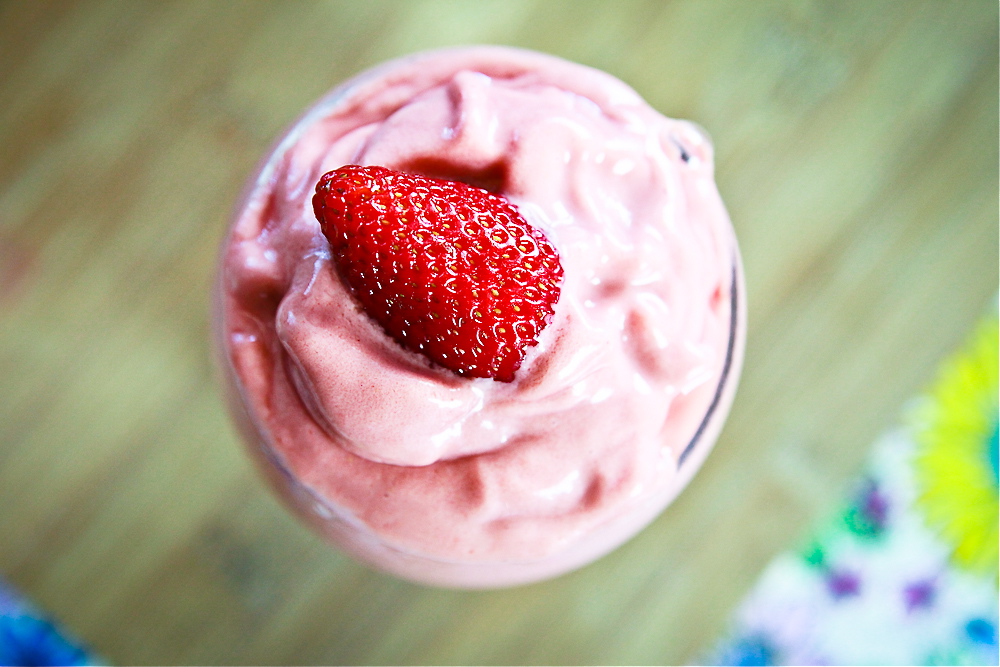 The other night, I confided in him that as a child, I used to eat Pepto-Bismol chewable tablets like candy.  I would often sneak my parent's Tums too.  They tasted like my chewable Flintstones vitamins.  The worst part is that sometimes I would lie to my parents, telling them my tummy hurt, just so I could get some Pepto-Bismol candy and a can of 7-Up (in our house, this was medication).  Let's just say, Chris was less than delightfully amused.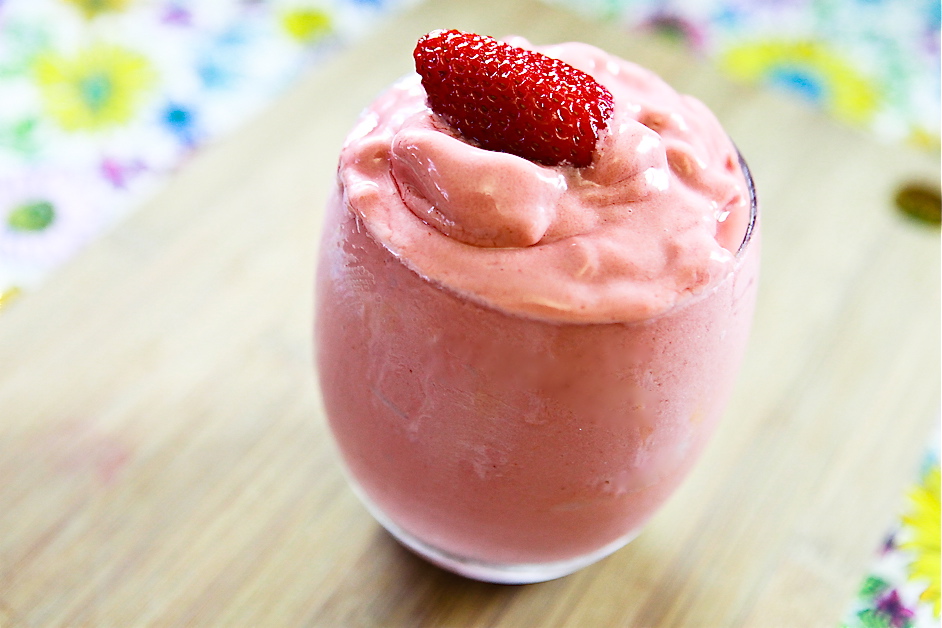 Recently, my stomach has been in a funk.  She seems to be irrationally irritable, moody, and it has shown lack of interest in activities that it used to enjoy.  I just never know what will upset her and some days, she just brings my whole body down.  Chris says that it might be because she spent her childhood being filled with Pepto-Bismol tablets, Tums, and 7-Up.  I think she's just going through a phase.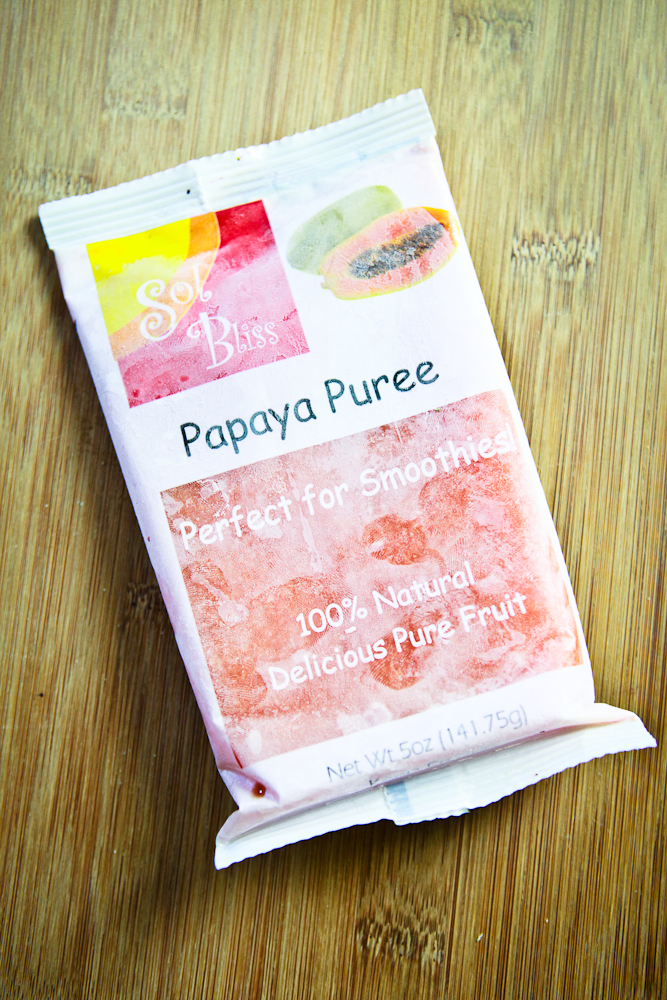 One thing that I've found that will generally always perk my stomach (and me) up is a smoothie.  On a day when my stomach was throwing a pity party, bringing my whole body down with her, I turned to my favorite childhood candy medicine for inspiration.  I wanted something light and refreshing, but something I felt my stomach would be up for.  And it had to be that perfect shade of pink.  This smoothie, using a Sol Bliss papaya puree packet (I love their convenient little smoothie packets for fruits that might otherwise be a pain to put in a smoothie), some strawberries, and a bit of vegan yogurt (thank you, probiotics!), fit the bill.  I was in love with the lightness of this smoothie, as well as the color, and my stomach had no complaints.  In fact, she seemed a bit cheerier the rest of the day.  Chris was just happy I wasn't scarfing down Pepto-Bismol tablets.
DISCLAIMER: This smoothie does not contain any Pepto-Bismol, nor does it have any of the same chalky goodness flavor.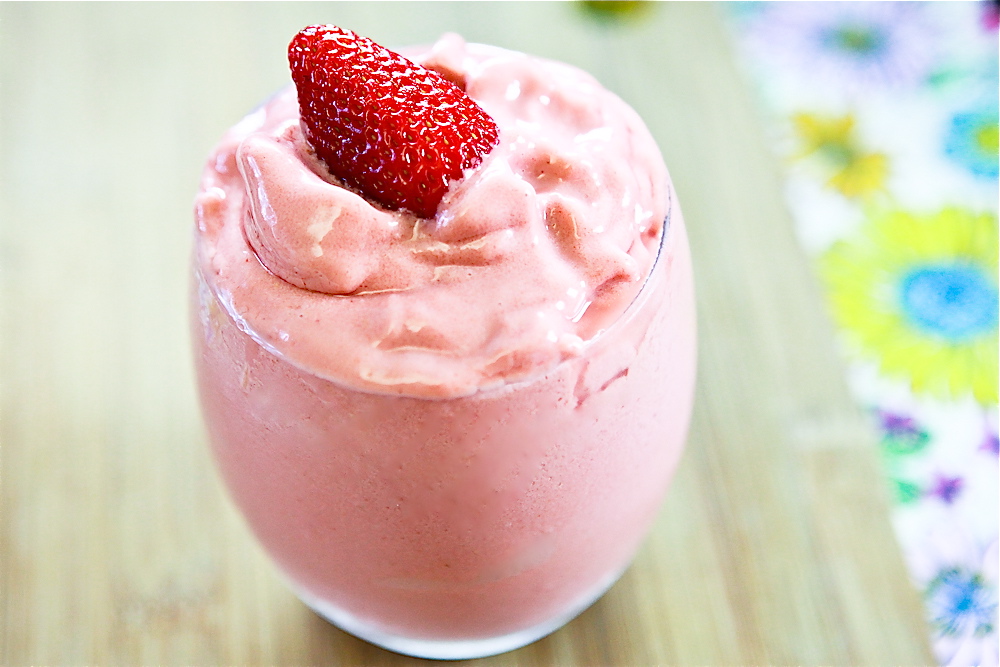 PRETTY PINK PAPAYA SMOOTHIE
Ingredients:
1 packet of Sol Bliss papaya puree
1 cup of strawberries (I used frozen, but fresh would be fine as well)
1/2 cup vegan unsweetened plain yogurt
1 T flax meal
1 T Cashew Maca-Maca Butter (or nut butter of your choice)
almond milk (or vegan milk of choice)
2-3 ice cubes (optional)
Instructions:
Combine the first 5 ingredients in your blender and blend until smooth.  Add almond milk as neccessary to thin the smoothie out (I used about 1/8 cup, but you might want a thicker/thinner smoothie).  Add ice cubes and blend until smooth.  Pour into a glass and serve immediately.  Enjoy!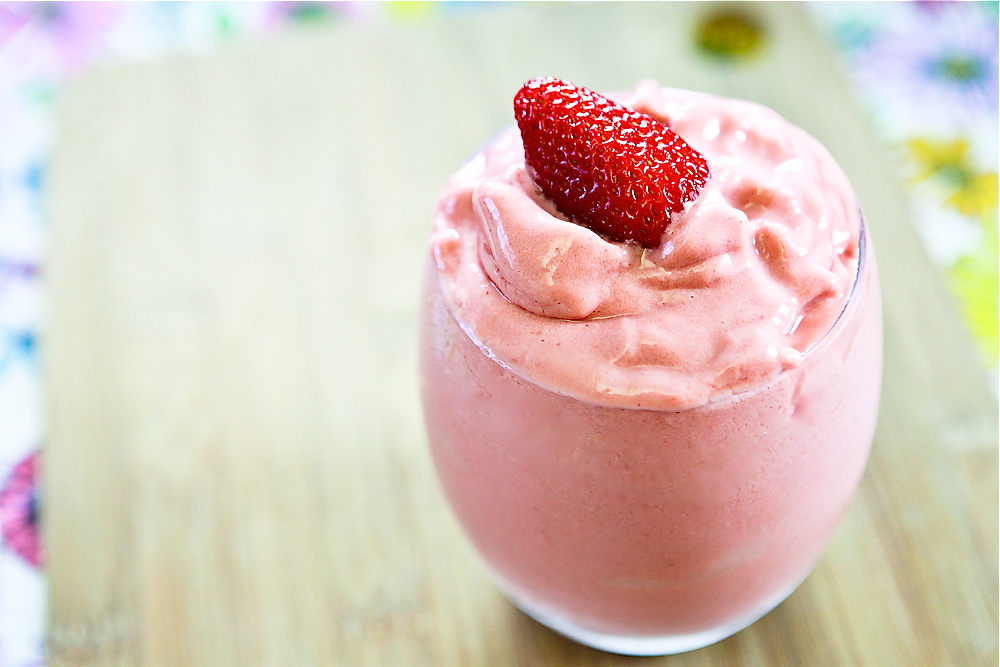 Sol Bliss did not ask me to write this review.  I bought the packet and the opinions are my own.
Keepin' It Kind is participating in the Walk for Farm Animals to give hope to millions of abused and neglected farm animals! Please support me by making a Donation today. Together we can make the world a more compassionate place for animals!  Learn more about Why I am Walking for Farm Animals and join our team!
All Photos taken by Chris Miller
© Kristy Turner and Keepin' It Kind, 2012. Unauthorized use and/or duplication of this material (content and images) without express and written permission from this blog's author and/or owner is strictly prohibited. Excerpts and links may be used, provided that full and clear credit is given to Kristy Turner and Keepin' It Kind with appropriate and specific direction to the original content.