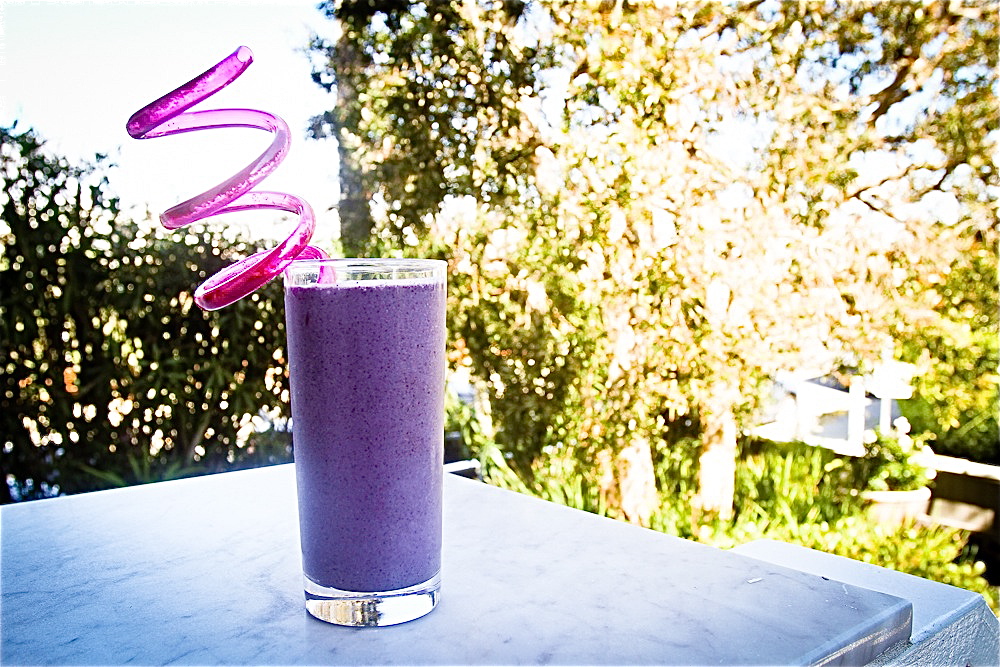 This is my last post before vacation!  Well, not technically, because I am participating in the Virtual Vegan Potluck tomorrow (you have to check it out because it's going to be awesome!!!), but that's more like just bringing a dish to a party, rather than a post, but who's getting technical?
My love affair with smoothies began out of an urge to improve my girlish figure, so to speak, a bit before my vacation, but has now turned into something I look forward to daily.  They give me tons of energy, satisfy my hunger without weighing me down, are packed with nutrients, and are just plain yummy.  Especially this Blueberry Smoothie.  The only thing is, it's actually a different type of smoothie masquerading as a Blueberry Smoothie (As I wrote that statement, I imagined the Law & Order "BOOM boom" sound playing after it for dramatic effect).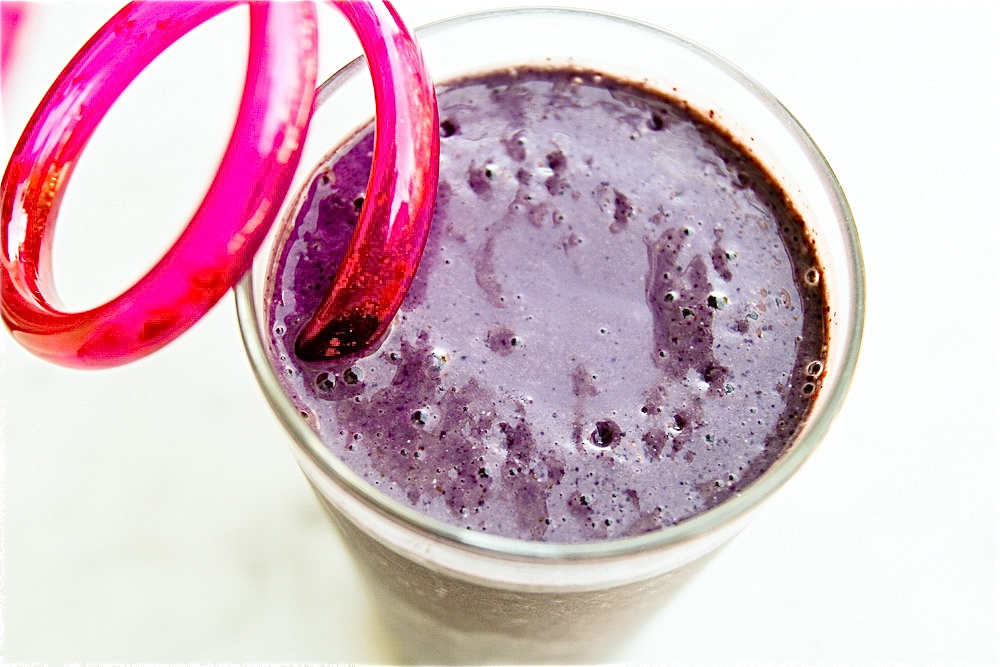 Sure, there are blueberries in this smoothie, and it has the color and the taste to prove it, but there's another main ingredient adding tons of vitamins and nutrients, making this smoothie UBER-healthy.  What might that ingredient be?  Let's take a look shall we...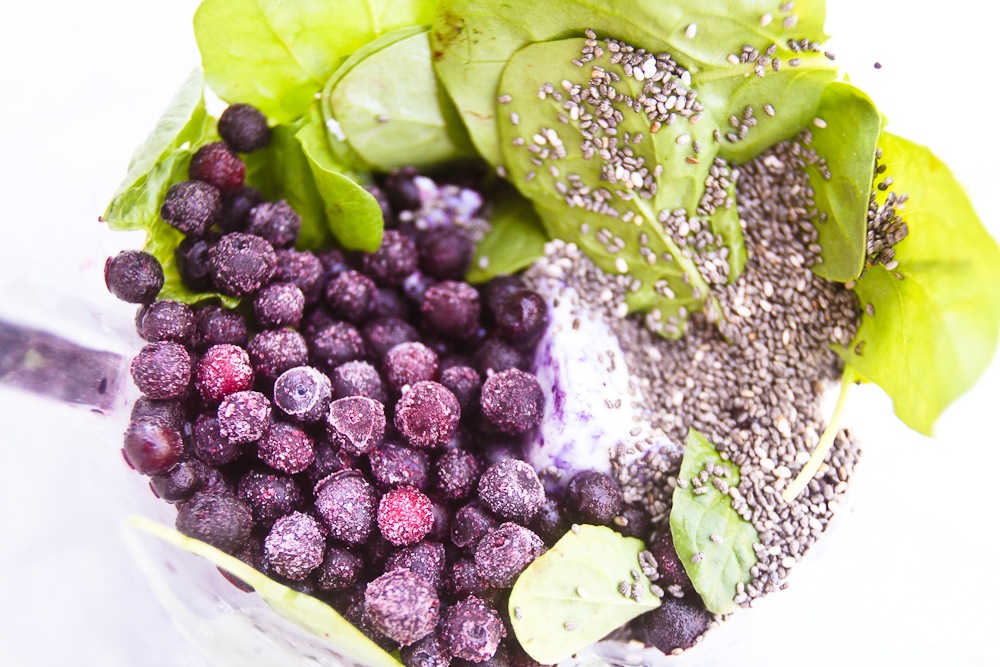 If you guessed "greens," then you are correct!  It is actually a "green smoothie" dressed up as a blueberry smoothie (I know this is not all that surprising, given my love for green smoothies, and probably disappointing to those who expected to see a cupcake or magical beans hidden inside the smoothie, and to the disappointed I do apologize)!  I usually use spinach for this, but I have used beet greens, collard greens, and kale before, so I am positive that you could use any type of leafy green to pull this caper off.  Perfect for those times that you need to trick someone into drinking a green smoothie (I have absolutely no idea why you would need to do this, but here you go, Pranksters!)!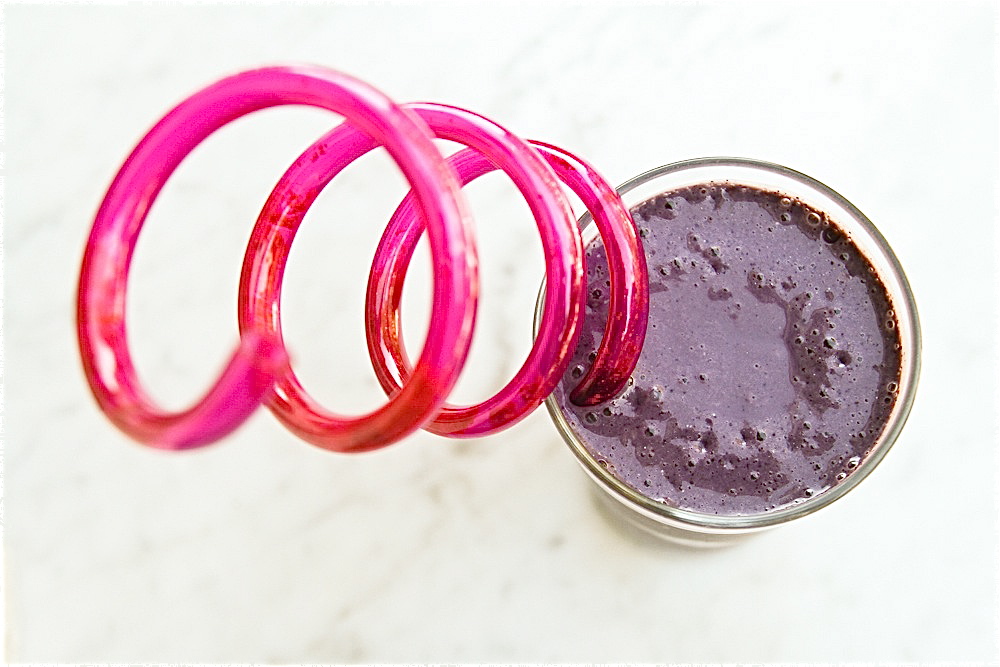 MASQUERADING BLUEBERRY SMOOTHIE
makes 1 smoothie
Ingredients:
½ box silken tofu (the vacuum packed kind)
1 cup frozen blueberries
2 cups baby spinach (or other green)
1 cup almond milk
1 T nut butter
1 T chia seeds
2 ice cubes
Instructions:
Add all ingredients to blender, and puree until smooth.  Scrape sides as needed.  When it's done, there should be no little pieces of leaves floating around- it's completely smooth.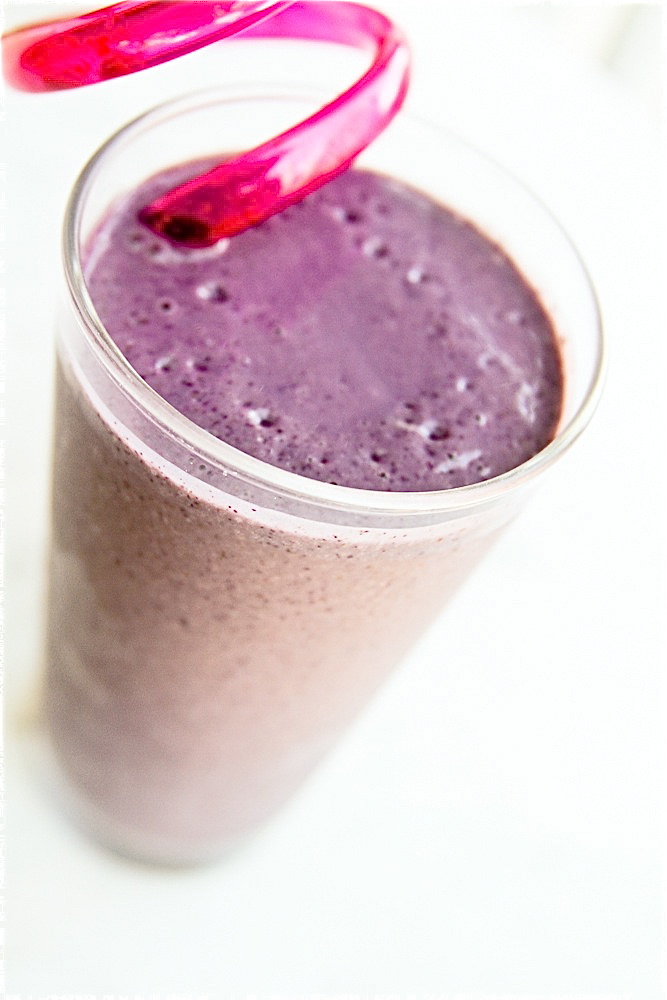 Just because I will be gone, doesn't mean that Keepin' It Kind will be going on hiatus.  I've saved some posts to publish while I'm gone, so stay tuned for more fun!  While I'm gone, I do need you to do a few things, though:
Make this smoothie
Trick someone else into drinking it (or just drink it yourself).
Chip In and help Richa, at Hobby and More, and the VSPCA help animals-in-need in India.  Every little bit helps this wonderful cause!
All Photos by Kristy Turner

© Kristy Turner and Keepin' It Kind, 2012. Unauthorized use and/or duplication of this material (content and images) without express and written permission from this blog's author and/or owner is strictly prohibited. Excerpts and links may be used, provided that full and clear credit is given to Kristy Turner and Keepin' It Kind with appropriate and specific direction to the original content.