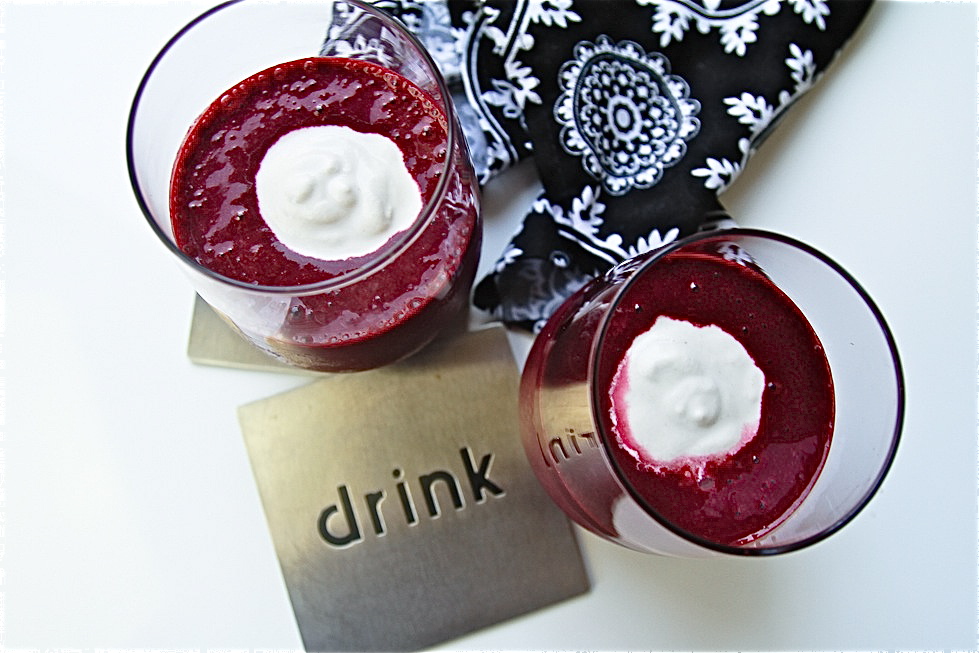 My body craves sweet things sometimes.  It just does.  I refuse to deny it sweet things when that's what it wants because the craving will build and build until I end up robbing a candy store completely over-doing it.  Chris and I try to prevent this from happening by having a small dessert after dinner each night (most recently, limiting ourselves to only one of these each night).  We're just being proactive.
Sometimes this small dessert just won't cut it, and I crave something sweet during the day and waiting until dessert is not going to suffice.  This one particular day, absolutely nothing would do except for red velvet cake.   This posed a small problem because 1.  I didn't have any red velvet cake on hand (thank goodness!), and 2.  I am trying to prepare my body for it's first trip to Maui, and devouring a red velvet cake would not have proved very useful in this task.  Because I did not want to deny myself, I stared blankly into my pantry/cabinet racked my brain until I came up with a way to enjoy the taste of red velvet cake and nourish my body at the same time.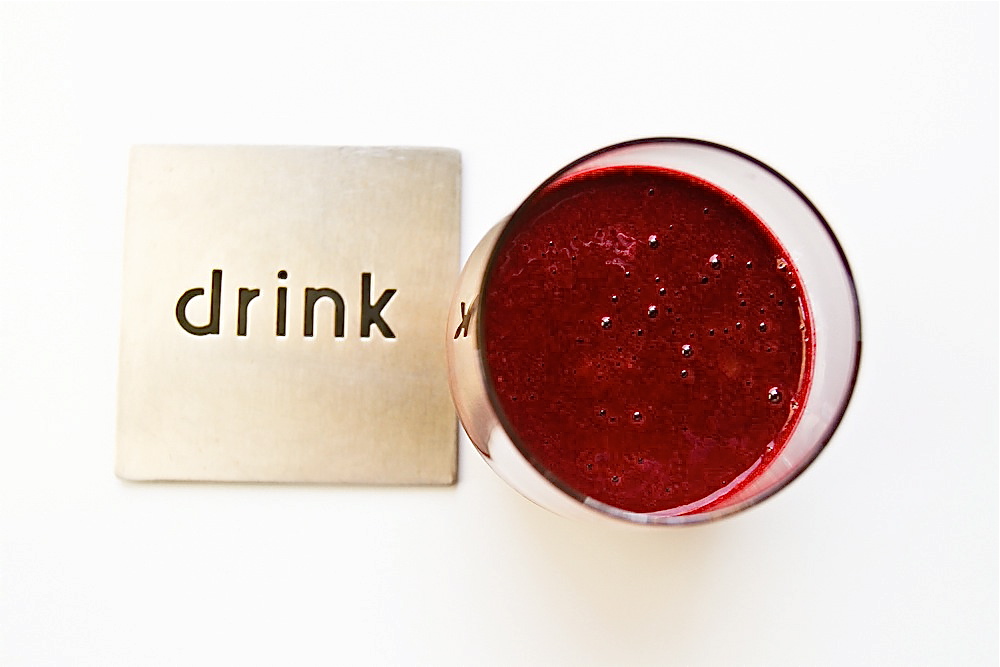 If you like red velvet cake, you will adore this smoothie.  If you don't like red velvet cake, you will still adore this smoothie.  It's refined sugar-free, provides long-lasting energy, and the cashew cream "filling" makes the smoothie itself very filling.  If you need a healthy, nourishing alternative to stuffing yourself with cake, this is for you!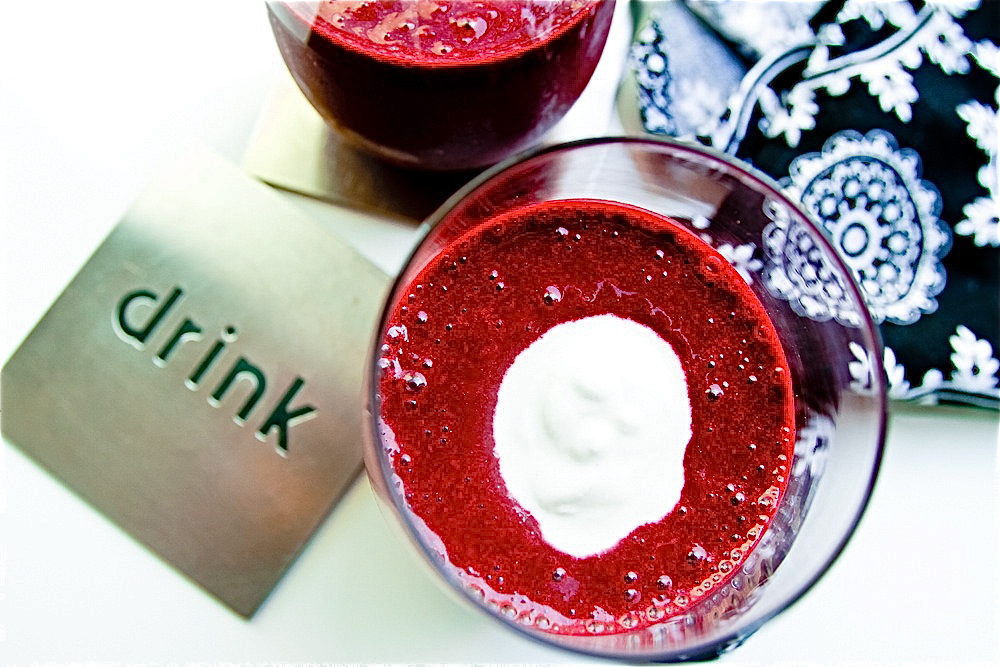 RED VELVET SMOOTHIE with CASHEW CREAM "FILLING"
makes two small smoothies or one large smoothie
Ingredients:
¼ cup raw cashews
½ cup warm water (will only use ¼ cup)
½ - 1 tsp powdered stevia
¾ cup grated or chopped red beets
4-6 strawberries
1 frozen banana
1 cup almond milk
2 dried dates
2-3 T cocoa powder (depending on your tastes)
1 T flax meal
1 T agave syrup
Instructions:
Make your cashew cream "filling" first:  Soak the cashews in ½ a cup of warm water for at least and hour, if not longer.  Strain the cashews and reserve the water.  In the bowl of a food processor, or in a bowl using an immersion blender, process the cashews with ¼ cup of the reserved water and the stevia until smooth.  Refrigerate until ready to use.
To make the smoothie, blend the remaining ingredients together until smooth, about 3 minutes.  Pour into glass(es) and pour the cashew cream into the center(s).  Enjoy!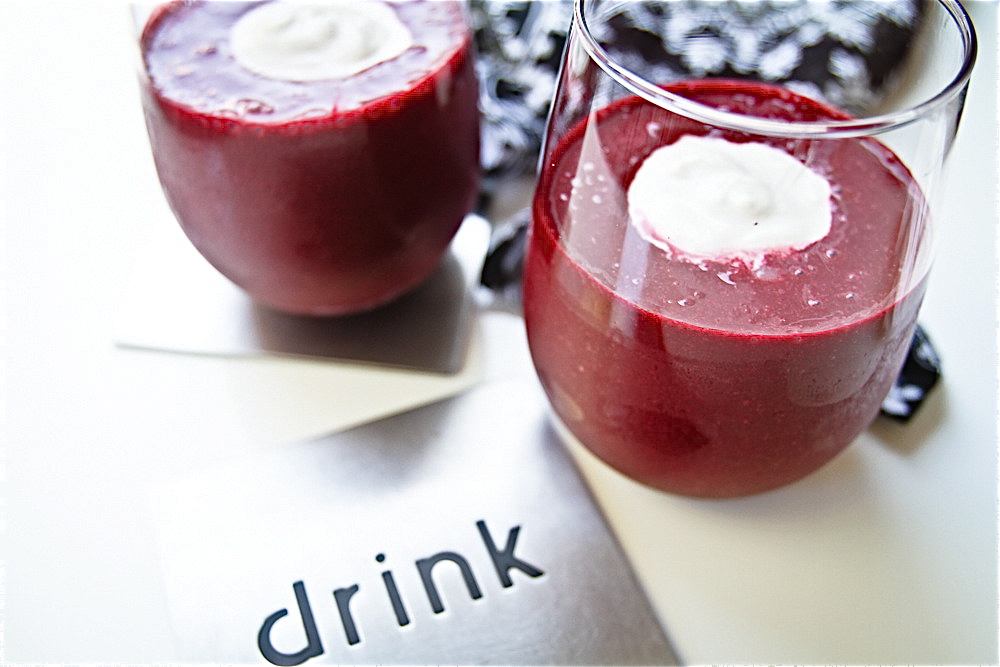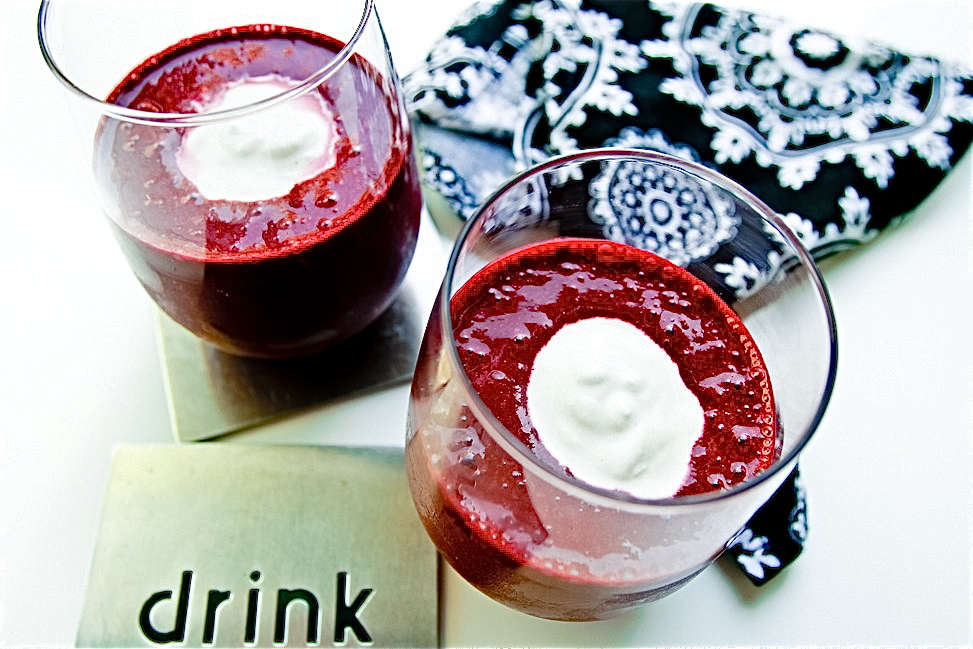 The next time you are craving something sweet, don't deny yourself- Make this smoothie!
When you're craving something sweet, what do you usually reach for?
All Photos by Kristy Turner

© Kristy Turner and Keepin' It Kind, 2012. Unauthorized use and/or duplication of this material (content and images) without express and written permission from this blog's author and/or owner is strictly prohibited. Excerpts and links may be used, provided that full and clear credit is given to Kristy Turner and Keepin' It Kind with appropriate and specific direction to the original content.