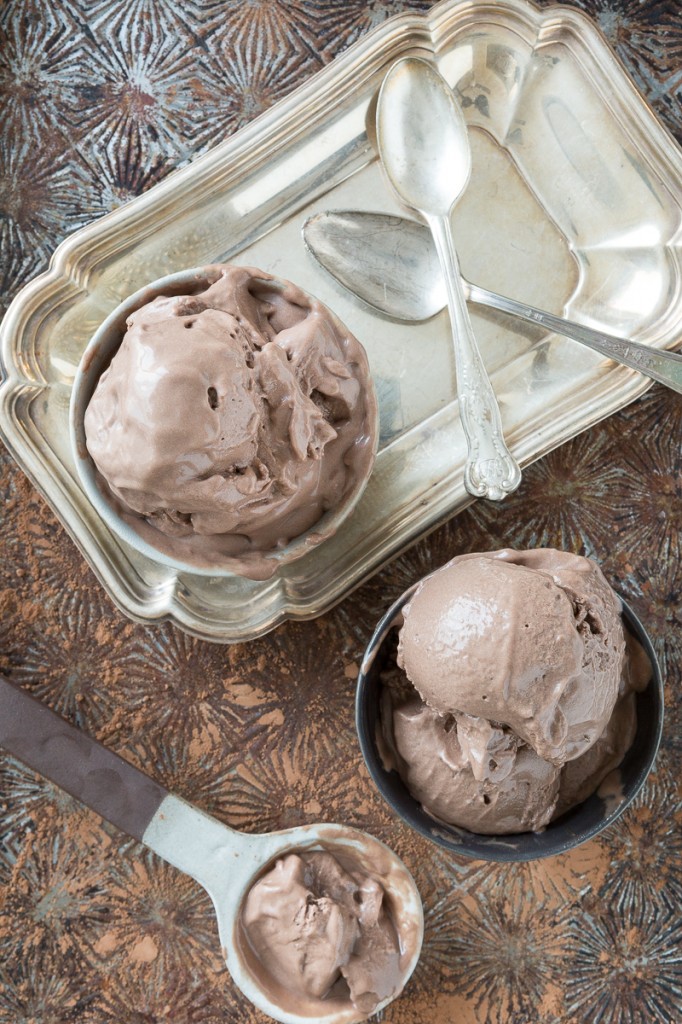 The first time I ever tried frozen yogurt was with my grandma.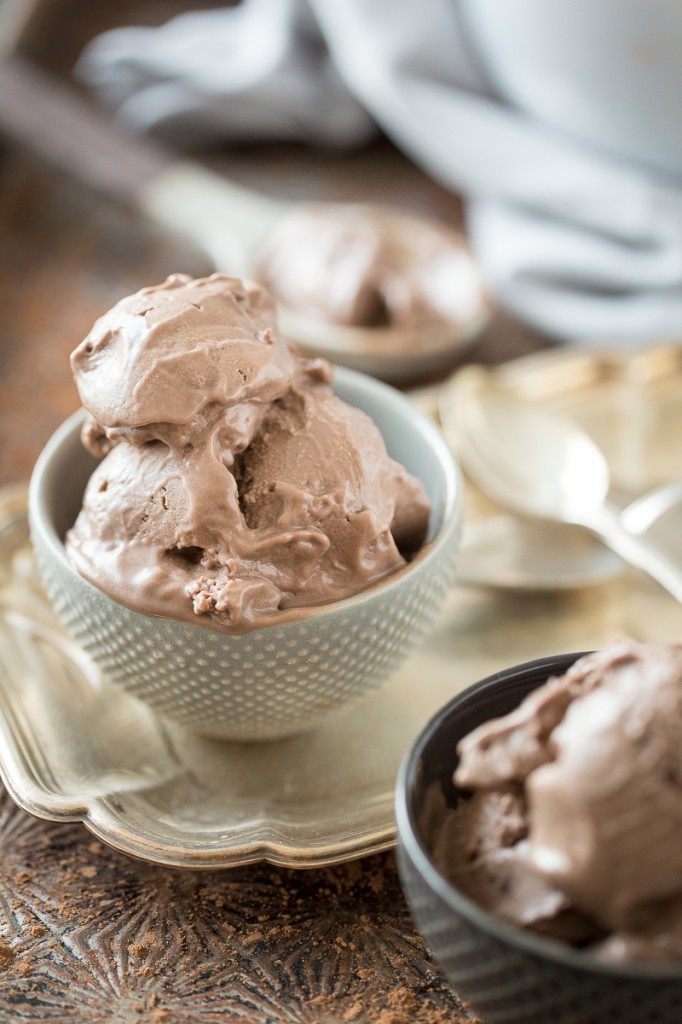 It was after a particularly frustrating day during my freshman year of highschool (are there any other types of days in highschool?). I'm not sure how she knew or if she knew at all, but after she picked me up from school, she suggested that we go to this new frozen yogurt shop she'd discovered in town. At that point in my life, I think I'd heard of frozen yogurt and I think I knew what it was, but I'd never tried it. My grandma had heard that it was like ice cream but lower in calories and thus "healthier" and since she'd recently lost 100 pounds and was trying to keep the weight off, she was all about healthier dessert options.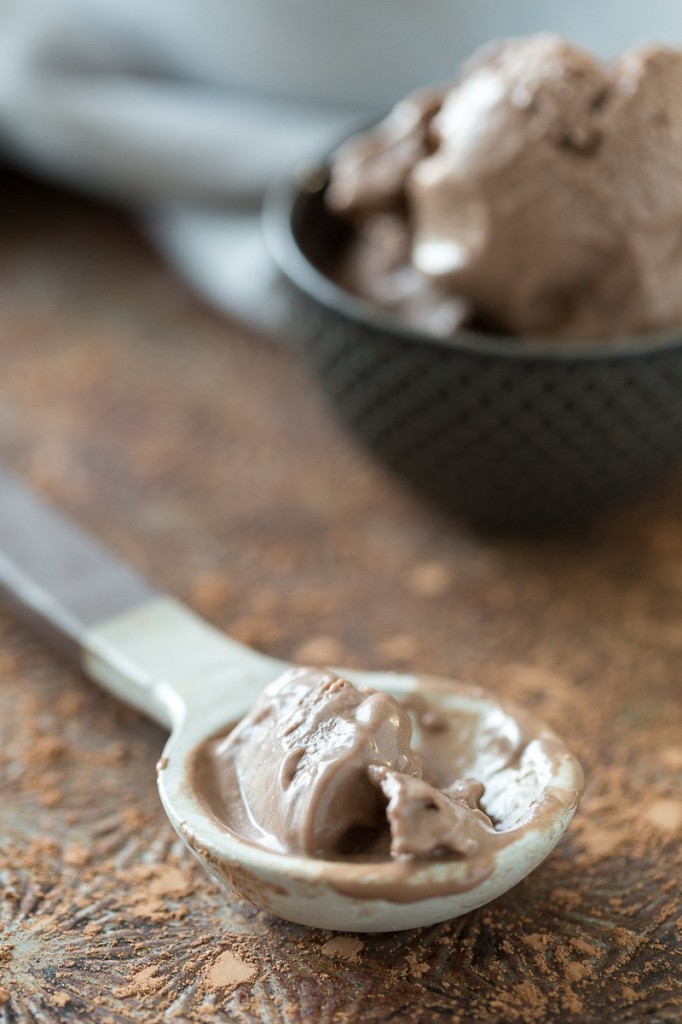 When we got there, we were both like kids in a candy shop. We couldn't decide what flavors to get and were gobsmacked when the lady behind the counter offered us free samples. We tasted every flavor. We both settled on a super chocolatey flavor aptly titled "Mississippi Mud." Twenty years later, I can still remember the way she looked as she ate her frozen yogurt: the way she carefully scooped a small bite, the way she turned the spoon over and stuck it in her mouth, licking the yogurt from the spoon, the way she serenely stared off into space as she savored her bite. "Woah-ho-ho," she muttered after a few bites, sharing my sentiments entirely.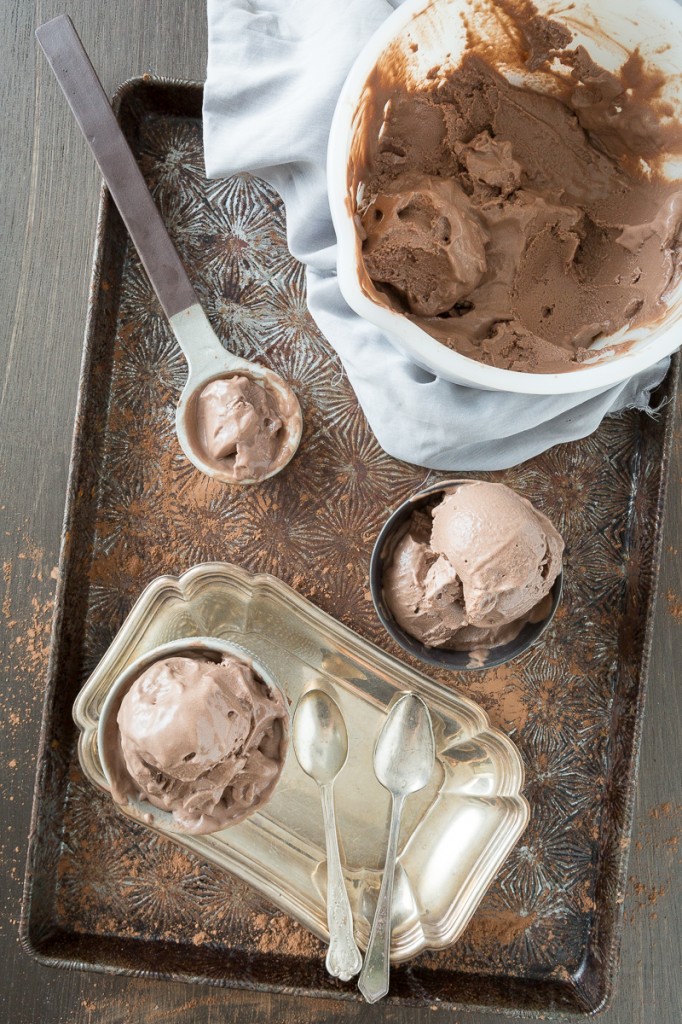 Frozen yogurt after school became a regular occurrence- usually about once a week. We tried lots of different flavors but if they were serving Mississippi Mud, we both always got that flavor.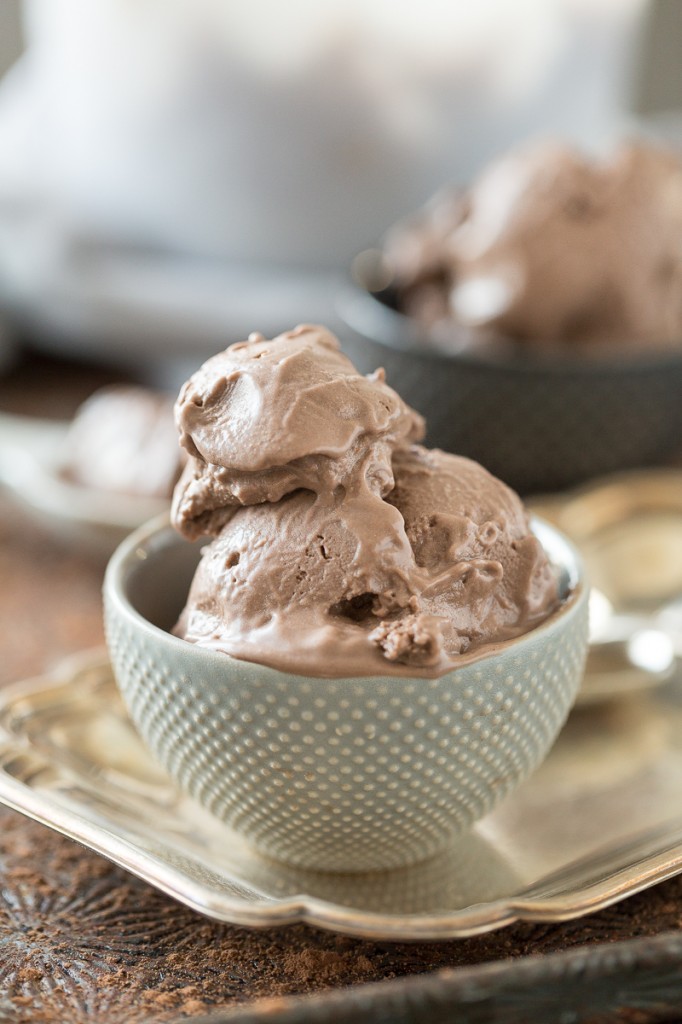 It was during our froyo outings that we would talk about the things going on our lives, not like grandmother and granddaughter, but like friends. We would reflect on issues and figure out solutions or sometimes we just talked and laughed. Out of all the ways my grandmother shaped me, these weekly outings set a pattern for me that would last for the rest of my life. Froyo outings became my favorite comfort ritual. Sometimes, during my first marriage, I would go by myself when I needed a breather. Later, after my divorce and after her harsh break-up, one of my best friends and I would meet-up at our favorite spot in San Jose a few nights a week to discuss basically everything about life. Whenever I would go back to visit my family, it was not uncommon for my cousins and I to make a late night run to one of the several frozen yogurt shops in Tracy now, and always bring some home for grandma so we could all eat it together. Chris and I went out for frozen yogurt on our first date and this set a pattern that lasted for the first few years of our relationship. We even got froyo for dessert after dinner on the day that we eloped, still all dressed up in our fancy clothes. Because of these outings with my grandma, forever in my mind frozen yogurt will equal warmth, stress-relief, and happiness. Comfort.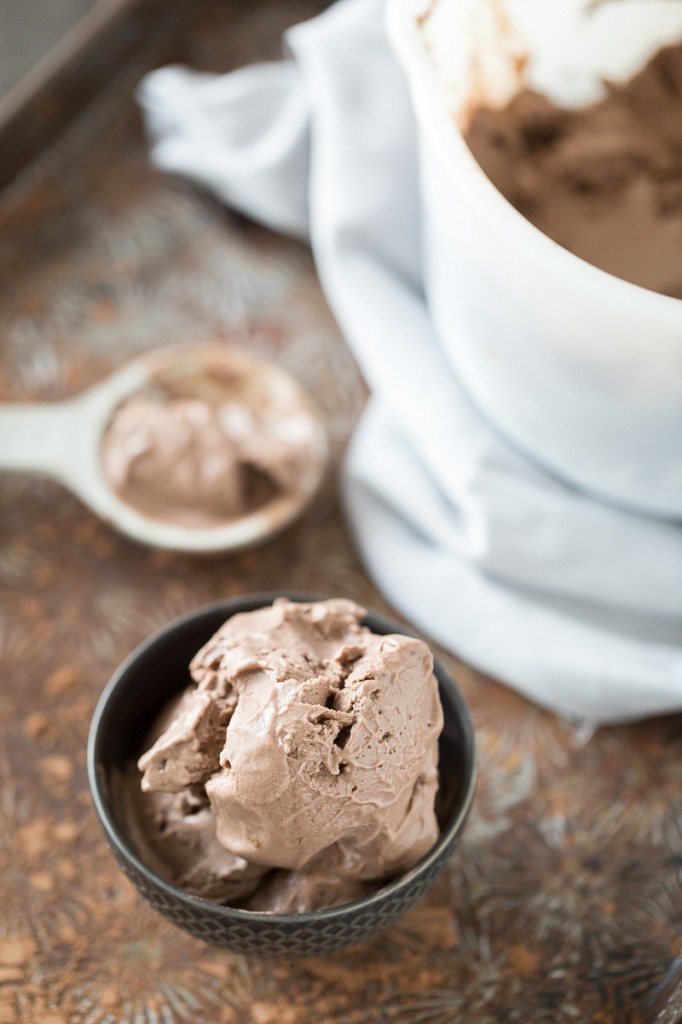 Just because I'm vegan now doesn't mean that I have to give up this particular form of comfort. It may not be as easy to come by if you want to buy it, but it is über-simple to make. After a ton of research as to what exactly Mississippi Mud consisted of, I came to understand that the flavor is based on a chocolate pudding pie, originating in- you guessed it- Mississippi. There could be other things in it, such as pecans or marshmallows, or Oreo cookies as the base for the crust. Sometimes the pudding is replaced with ice cream. Sometimes, it comes in the form of cake or bars. Really, there's a huge grey area when it comes to Mississippi Mud pie so there's a lot of room for interpretation. This vegan dark chocolate frozen yogurt is mine. I like to use So Delicious Unsweetened Cultured Coconut Milk as the base so I can control the amount and type of sweetener added, but their regular plain yogurt should work just as well (you may just need to use less sweetener). I used a mixture of black and regular unsweetened cocoa powder to achieve the rich chocolatey flavor and added pecans to give it a more luscious texture. All you have to do is blend it all together, chill it, and then run it through your ice cream maker. You can eat it straight from the machine when it's all soft-serve-style, or you can freeze it and let it firm up. Either way, you're in for quite a treat.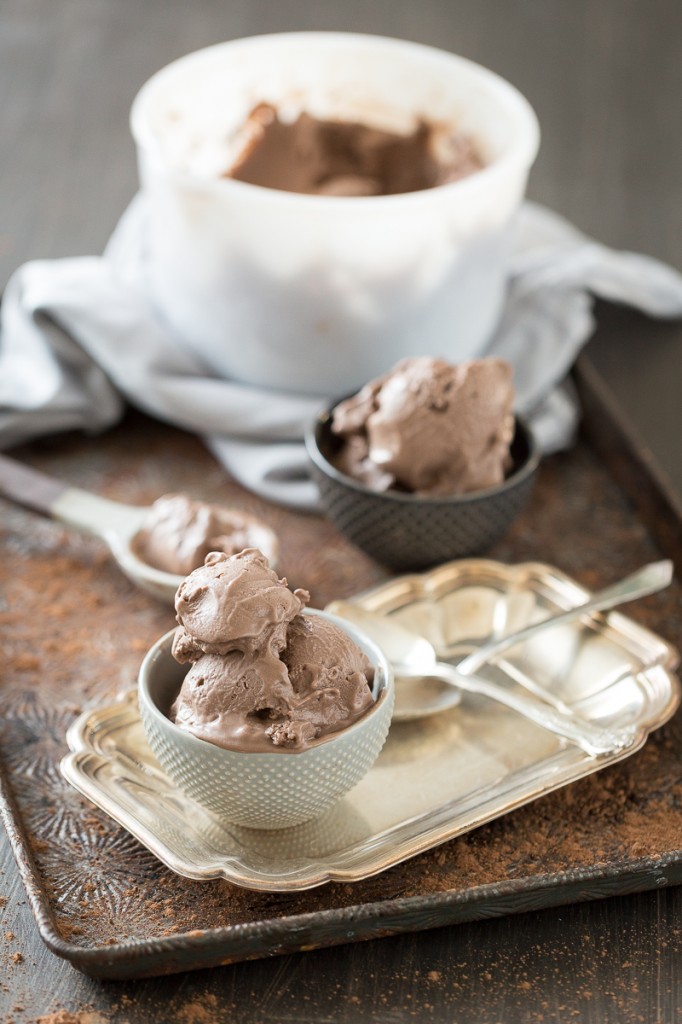 Today would've been my grandma's birthday. I can't tell you how many times I had to stop and cry while I made this frozen yogurt or while I wrote this post because I would love for her to be here, sharing this dessert with me. I did notice, though, when I sat down to enjoy my first little bowl of vegan Mississippi Mud frozen yogurt, I naturally turned the spoon over before putting in my mouth so that I could lick the yogurt from the spoon as I stared off into space. I realized that that's the way I've been eating frozen yogurt all along. Just like my grandma taught me. And that warm happiness came rushing over me.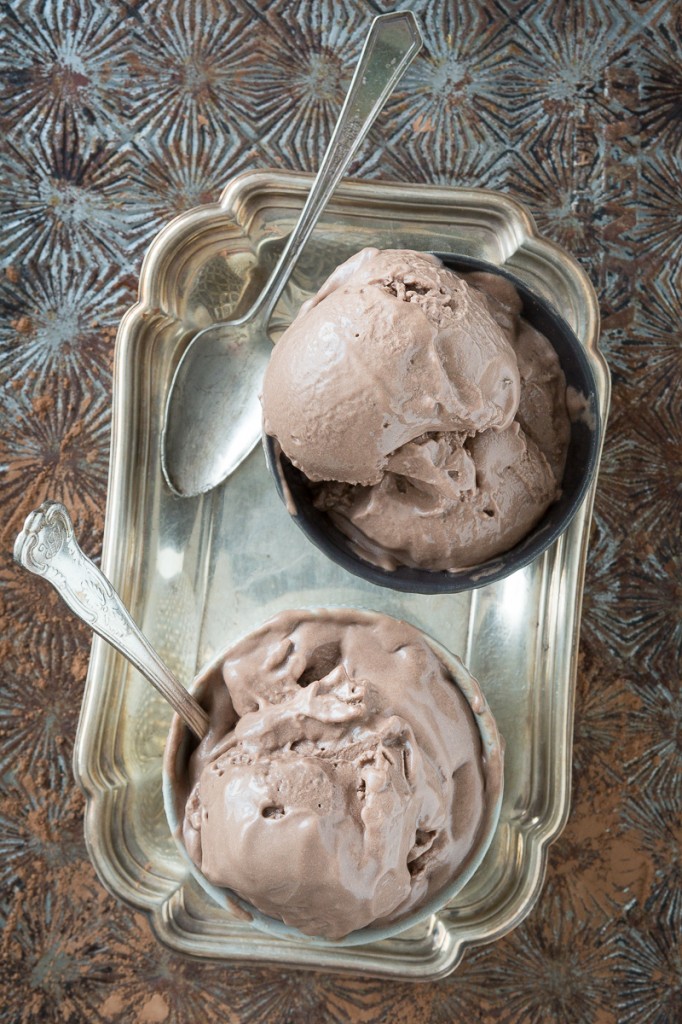 Happy Birthday, you amazing woman.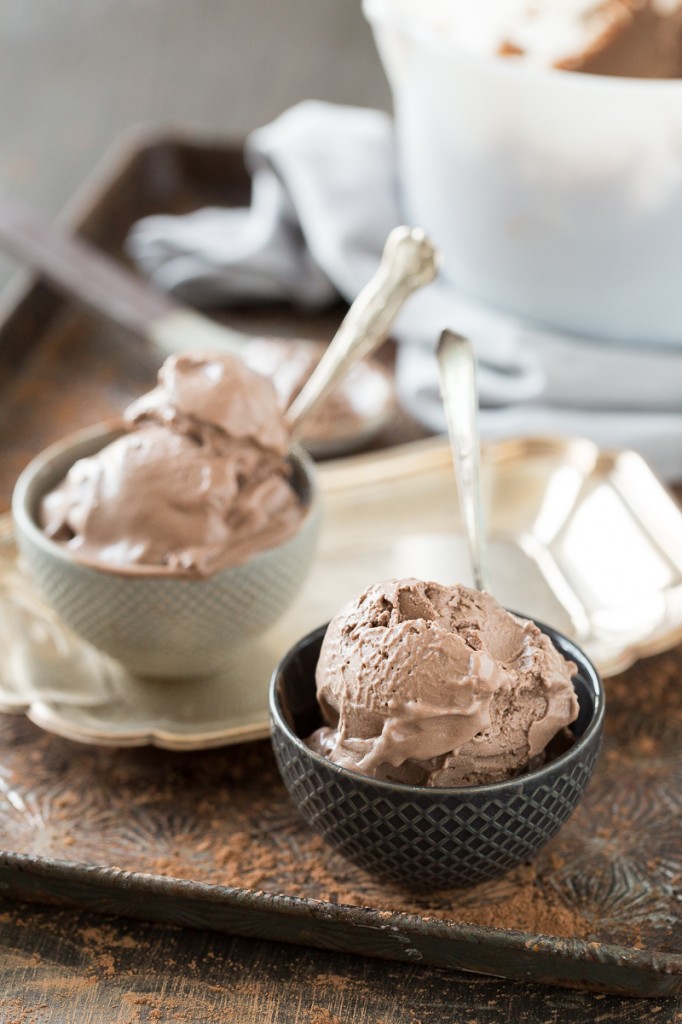 "Mississippi Mud" Chocolate Frozen Yogurt
Ingredients
two 16-ounce containers of plain, preferably unsweetened, vegan yogurt (I used So Delicious unsweetened cultured coconut milk)
1 cup raw pecans (if not using a high-speed blender, soak in warm water for an hour prior)
1/4 cup agave syrup (you may need to use less if you are using sweetened yogurt)
3 tablespoons unsweetened cocoa powder
2 tablespoons maple syrup (skip if using sweetened yogurt)
1 tablespoon black cocoa powder (or just use 1 more tablespoon of regular cocoa powder)
2 teaspoons vanilla extract
1/4 teaspoon salt
Instructions
Combine all of the ingredients in a blender (preferably a high-speed blender) and blend until smooth. Transfer to the refrigerator and chill for an hour.
Once chilled, use the mixture in your ice cream maker, according to machine instructions. Once it is thick and the texture of soft-serve ice cream, it is done. You can serve it as-is or freeze for awhiel to let it harden. To freeze, transfer the mixture to a glass bowl and place a sheet of parchment paper of the frozen yogurt. Then cover the bowl with plastic wrap and freeze for at least 2 to 3 hours. Once fully frozen, you may have to let it thaw for several minutes before you can scoop and serve. Enjoy!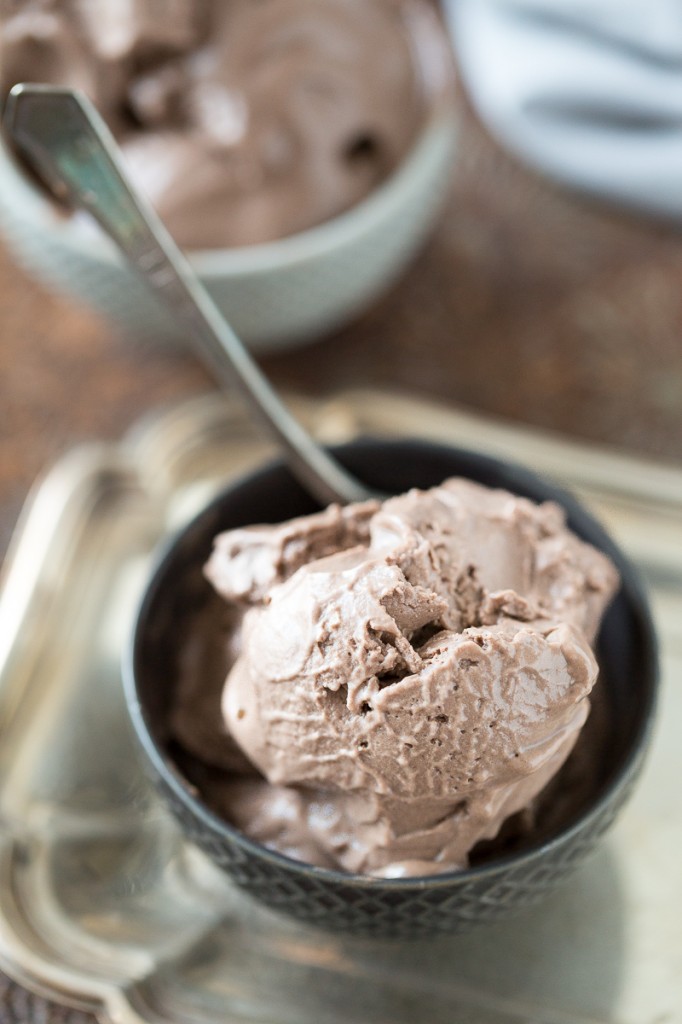 Which do you prefer: ice cream or frozen yogurt?
Photography by Chris Miller