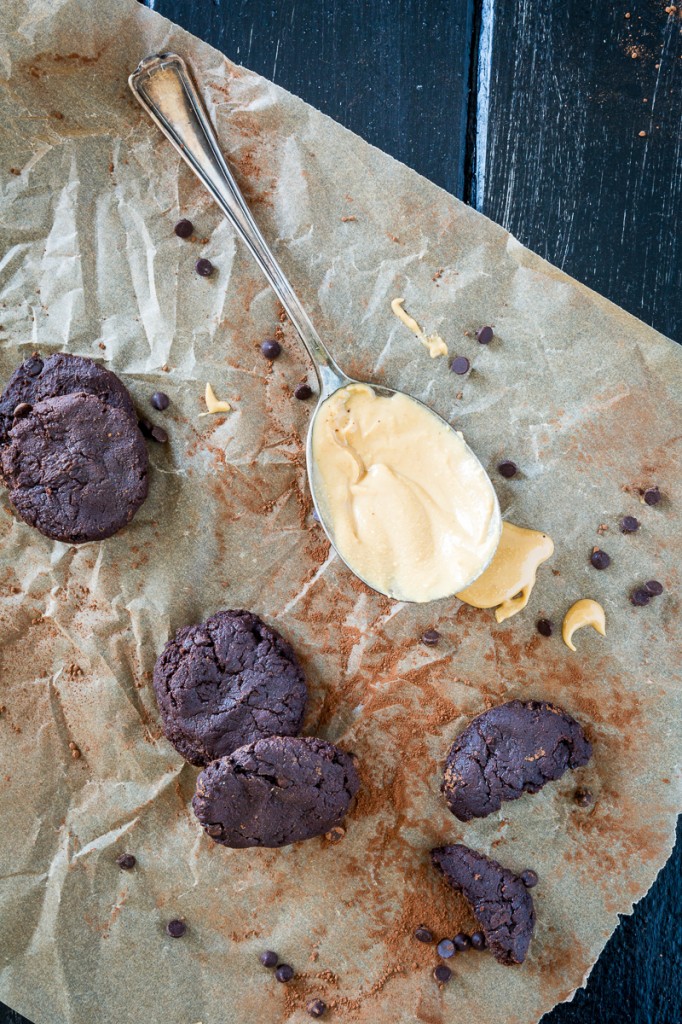 I recently busted the zipper on a pair of jeans.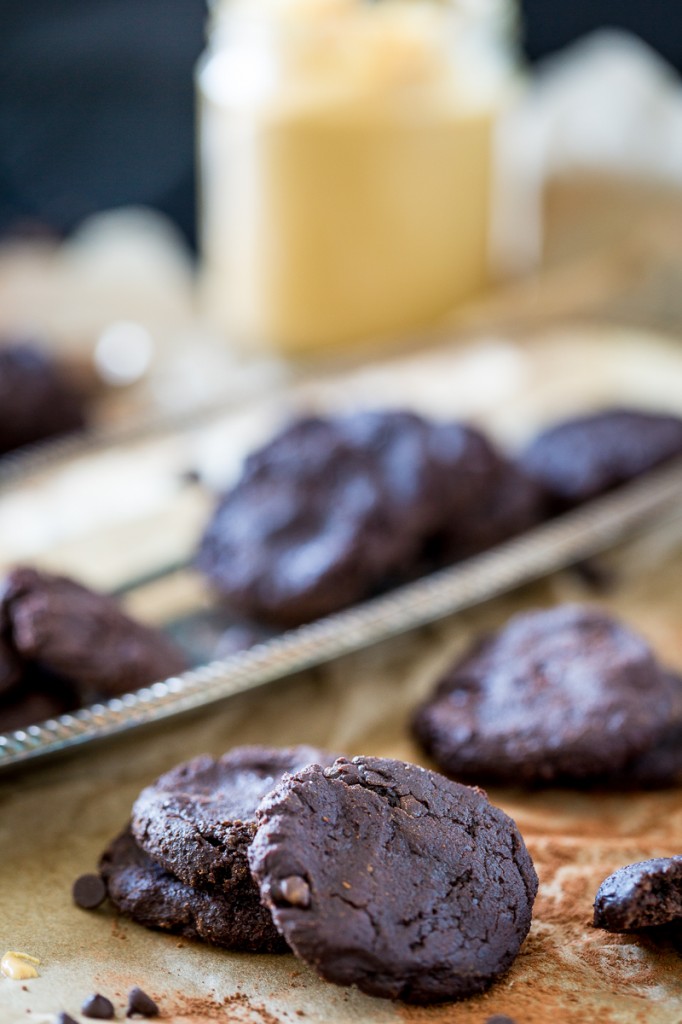 Sure, the jeans were a little snug (they still fit) but I'm mostly certain that it was due to a faulty zipper and the fact that these were probably not a finely-crafted pair of pants (these jeans were actually the replacements to another pair of jeans of the same brand that had perished in much the same way). Let me tell you, though, that little incident did quite a number on my self-esteem. It took me a few days to get out of that funk.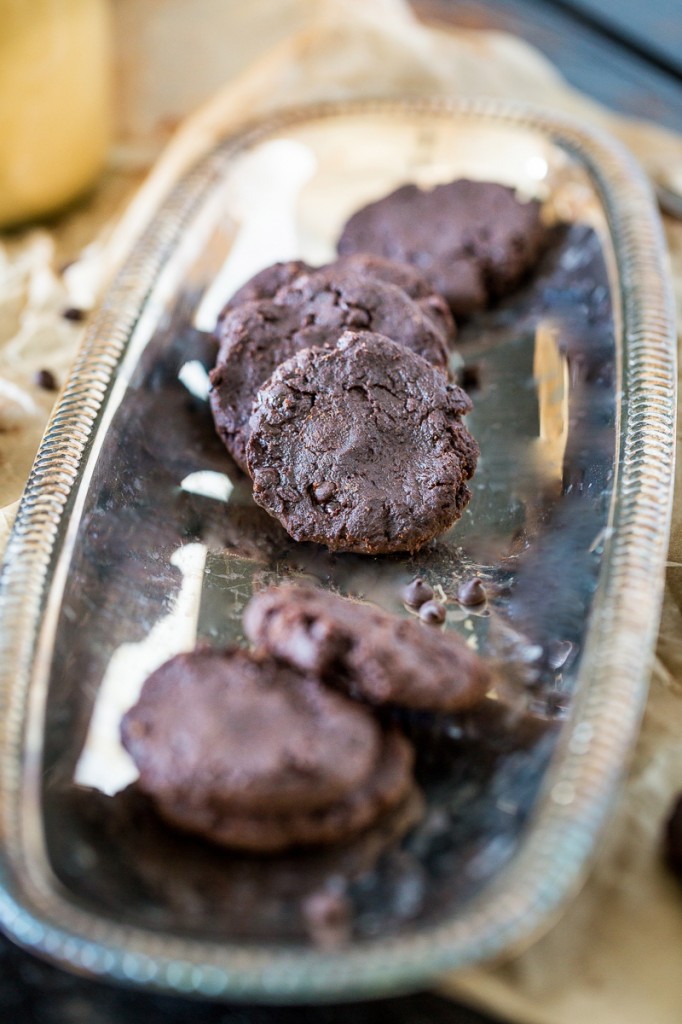 I should mention that I don't diet. Whenever I start to get restrictive with my eating, I get very OCD about it and though I'm not fully ready to discuss it in detail, things get pretty out of hand and can lead down a not-so-wonderful path. Having travelled down that path several too many times, I instead work very hard to eat a balanced diet, something that became so much easier once I became vegan. I also exercise 5 to 6 days per week but as some of you know, I don't kill myself at the gym anymore because I get pretty obsessive about that too and it only exhausts me. I work at a modest pace that is good for me. I've worked very hard to achieve balance in these areas of my life.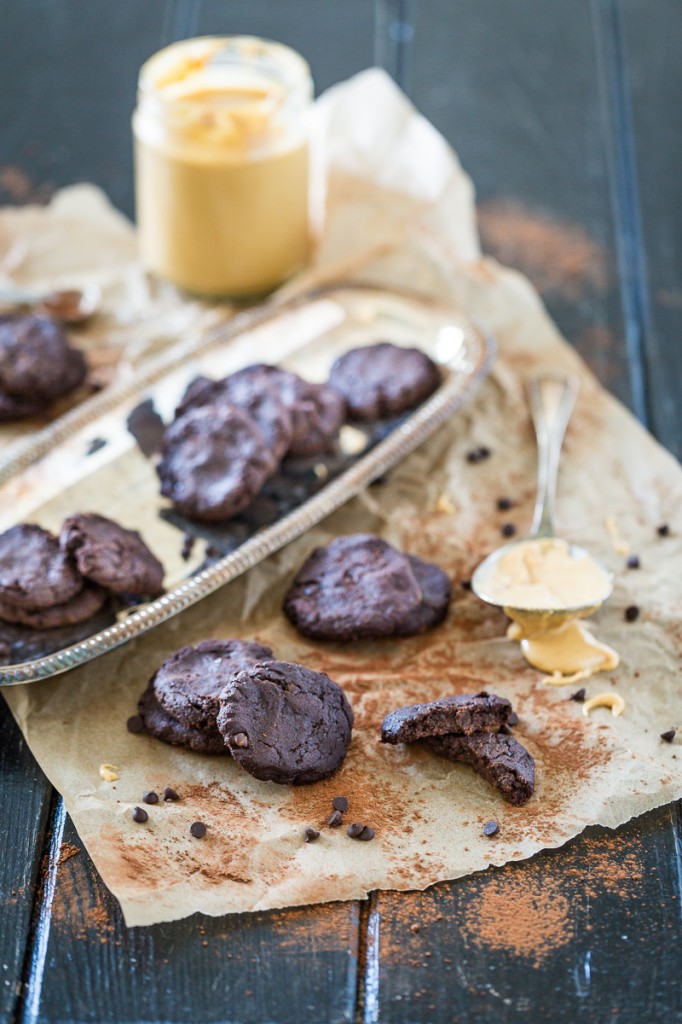 With all of this balance, though, I am I curvier woman than I was in my twenties. 99% of the time, I am fine with this. I've accepted and love my curvy body. There are times, though, when acceptance becomes a struggle. I'm getting older and I have PCOS (I was diagnosed with it about 12 years ago but it seems like the symptoms change/evolve as time goes on. I would love to know if anyone else has had this experience?) so what used to work to keep my body in shape doesn't work as well as it used to. Everything is constantly changing though, so how can I expect my body to always stay the same?
I always remind myself that my body is exactly as it should be today. It was different yesterday and it will be different tomorrow. It is strong, it is beautiful, and it is able. I remind myself that as soon as I start striving to change my body, I am not happy. I remind myself that I am alive, I have a body that works, and I need to be grateful for that. The best I can do is take care of my body the best that I can.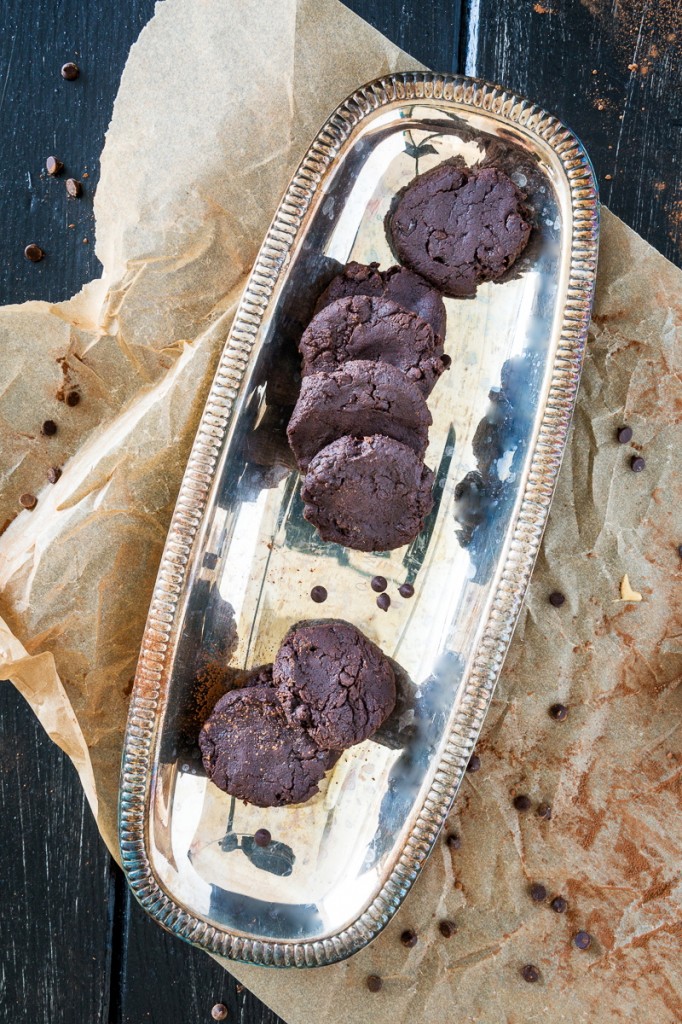 Because my body is in a "hold-on-to-every-friggin-thing" pattern, I've been trying to feed it healthier options without depriving myself. My body is also in a "I-need-chocolate-in-a-bad-way" pattern, so I need to satisfy my cravings while sticking to healthier, more nutrient-dense foods. That's where these miraculous little cookies come in. Because they have no flour, they are made up mostly of chickpeas (yay for protein and complex carbohydrates!), peanut butter, banana, and cacao (or cocoa) powder, with just a little of that wonderful low-glycemic sweetener, coconut sugar.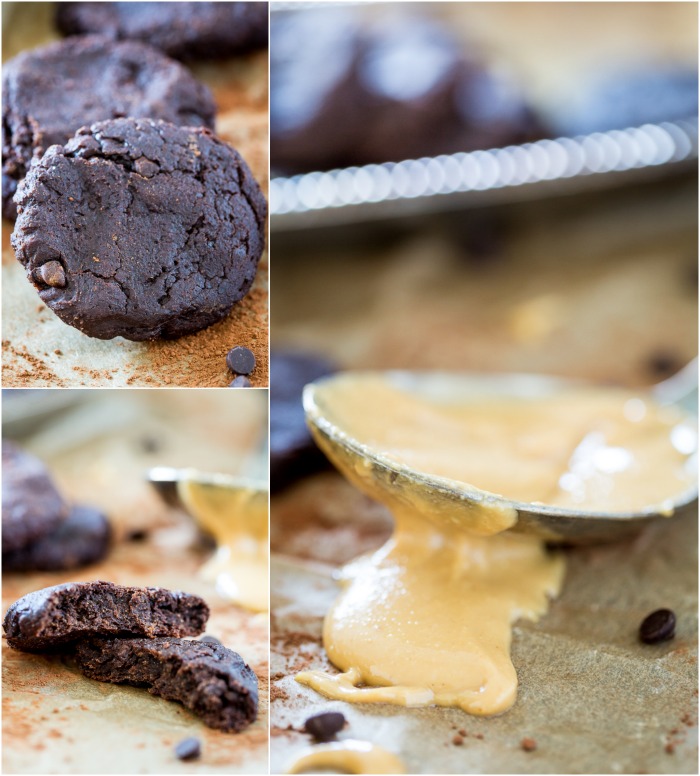 These flourless double chocolate peanut butter cookies are more filling than your average cookie and they're one of the densest, fudgiest, most chocolatey cookies I've ever made. I love them so much, I've already made 3 batches of them and they've become our dessert of choice lately. I can have a couple after dinner and feel confident that I've made a healthy choice to satisfy my body's chocolate craving while ensuring that my jeans continue to fit just as they should (for today). Here's to feeling good about ourselves!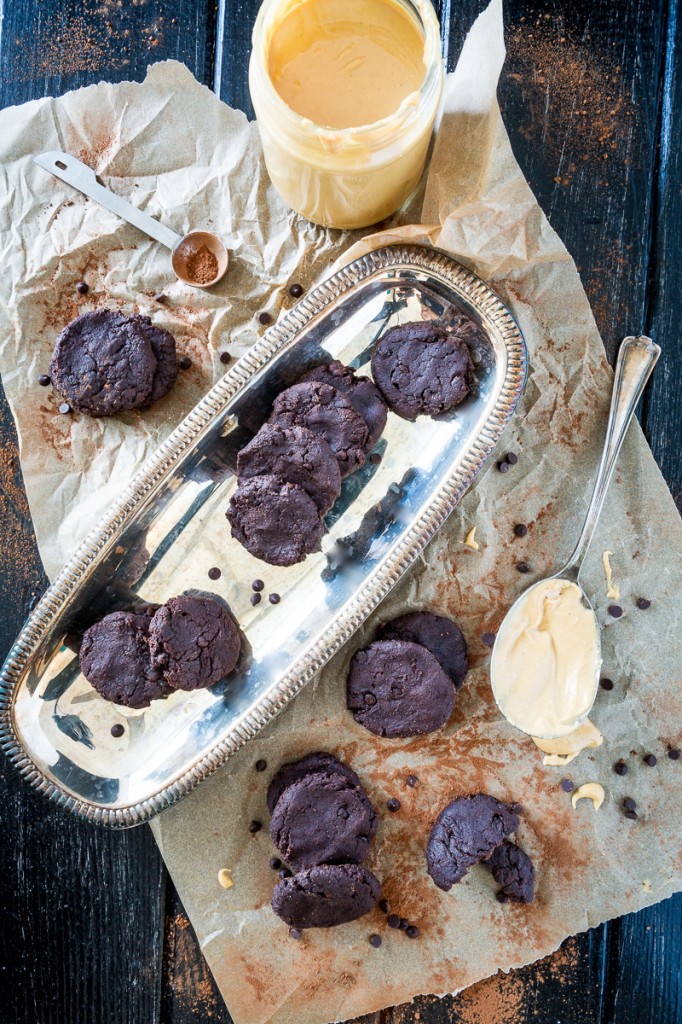 Flourless Double Chocolate Peanut Butter Cookies
Ingredients
2 cups cooked chickpeas (1 15oz can will have roughly 1.5 cups, so if using canned, you will need 2 cans. Be sure to rinse and drain them first)
1 ripe banana
1/2 cup peanut butter or chocolate peanut butter
½ cup coconut sugar (or other vegan sugar, don't sub with a liquid sweetener)
1/2 cup unsweetened cocoa powder or cacao powder
1 teaspoon vanilla extract
1 teaspoon baking powder
3/4 cup vegan chocolate chips
Instructions
Combine all ingredients, except the chocolate chips, in a food processor and process until smooth, pausing to scrape the sides as necessary.
Transfer the mixture to a large bowl. Fold in the chocolate chips and place the bowl in the refrigerator. Chill for 1 hour.
Preheat oven to 375 F. Line 2 baking sheets with parchment paper.
Use a tablespoon to scoop heaping spoonfuls of dough on to the prepared sheets and use your fingers to press them into a cookie shape. The dough will be much softer/stickier than normal cookie dough. It's okay. Repeat until all the dough has been used.
Place the cookies in the oven and bake for about 20 minutes or the cookies have firmed up. Let cool on the baking sheet for about 5 minutes before transferring them to a cooling rack. Store the cookies in an airtight container in the refrigerator. Enjoy!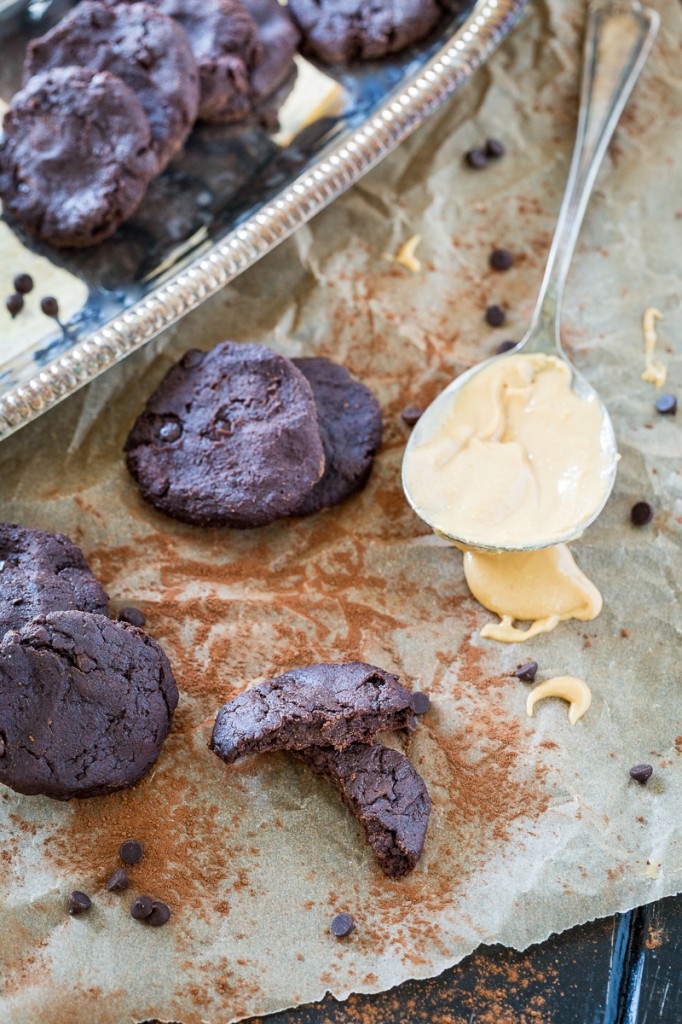 What do you love about your body?
Photography by Chris Miller