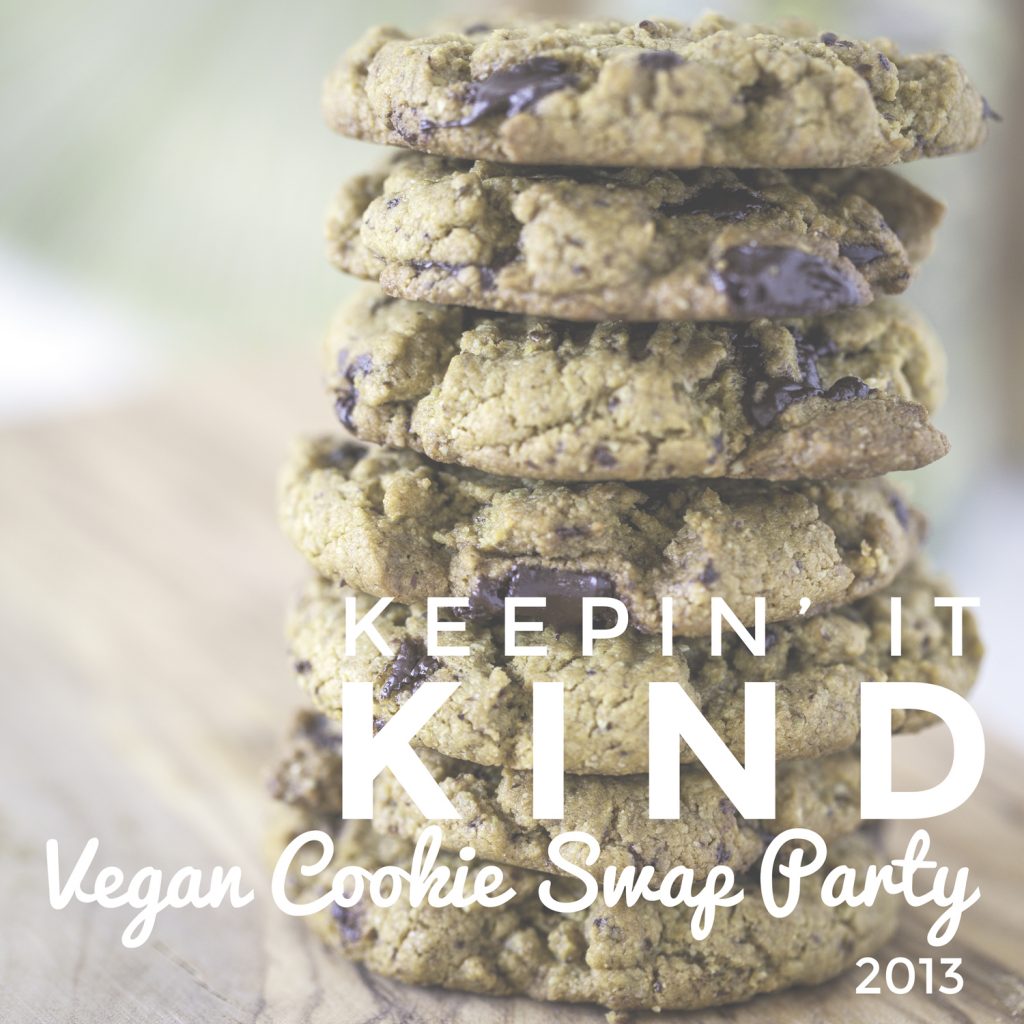 So this is the 25th cookie of Keepin' It Kind's Vegan Cookie Swap Party! Have we had some amazing cookies or what?!?! I mean, these ladies kicked some serious cookie-making butt this year! To those who've participated this year, I am so grateful for each and every one of your posts more than you know and for everyone who has joined us this month- thank you, thank you, thank you!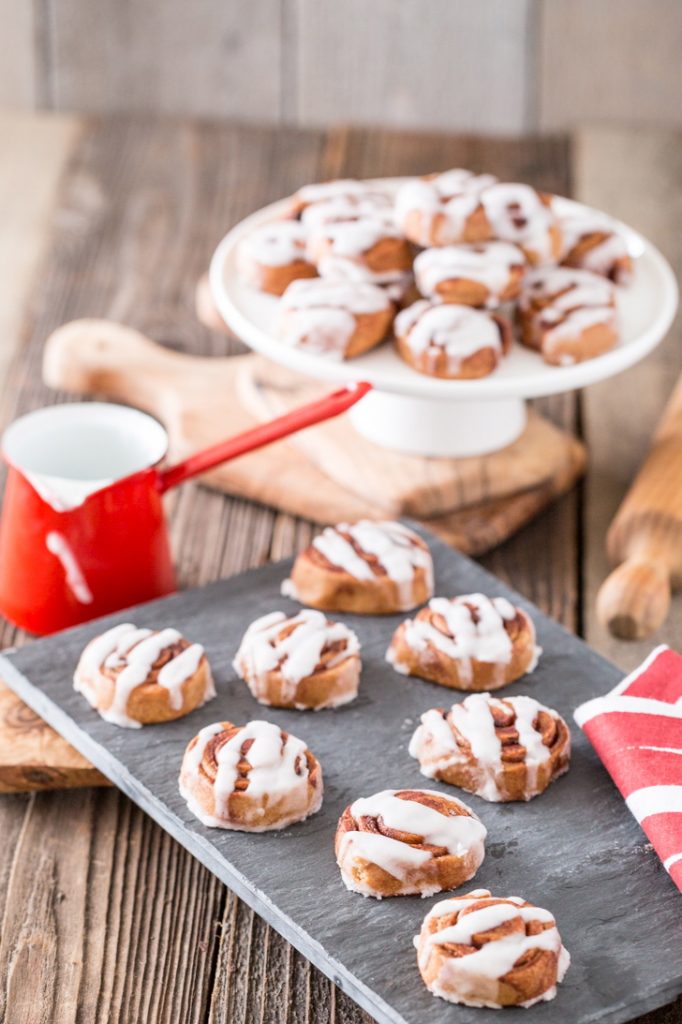 All I want for Christmas this year is to stay home.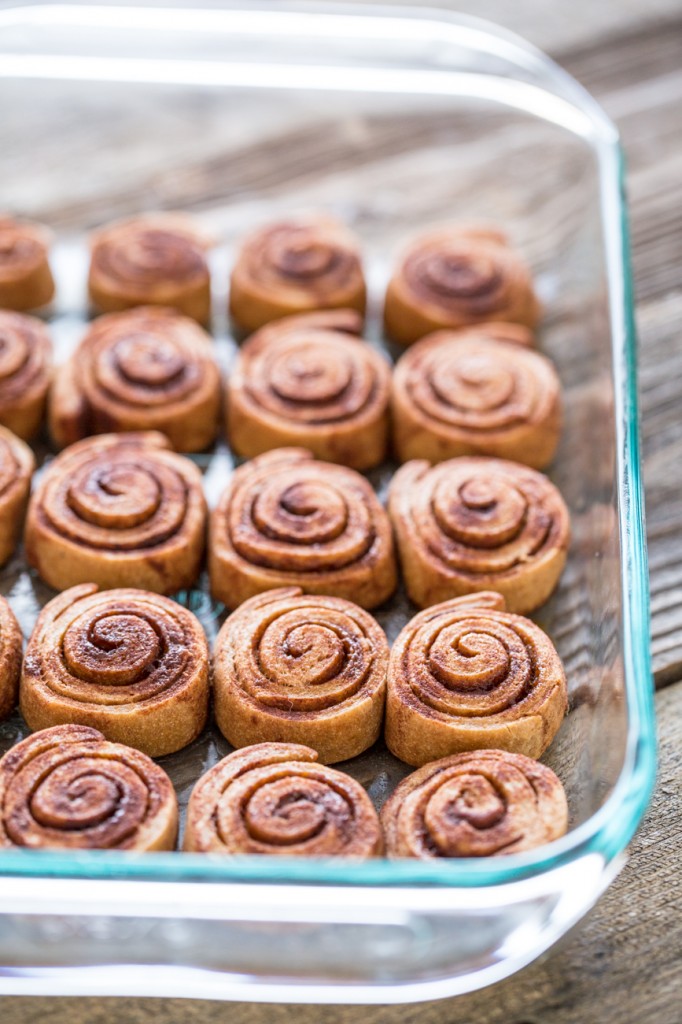 This has nothing to do with lack of Christmas spirit. In fact, I'm feeling pretty festive despite it being a pretty stressful and emotional time here at our house. It might be because of all of those emotions that I'm feeling more in the Christmas spirit. Chris and I even put up our first Christmas tree this year (we're never home for the holiday so usually we don't bother).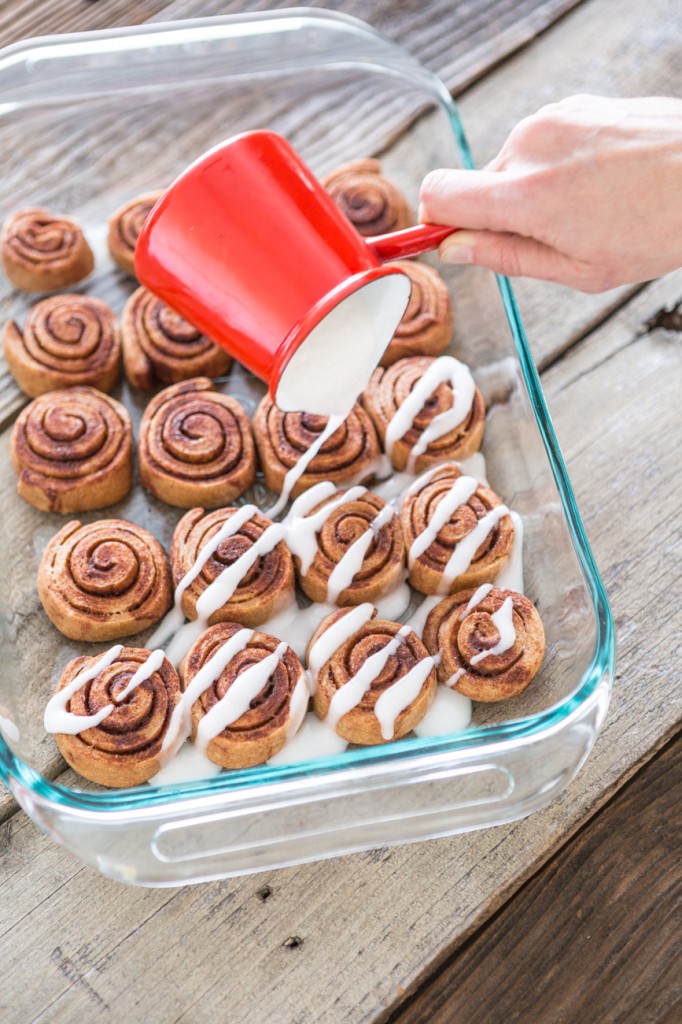 No, it has nothing to do with lack of spirit and it's not that we don't want to see our families. Every Christmas that I've ever been alive for, I've always had to wake up, quickly open gifts and stockings (when I was a kid) and then get on the road to travel to someone else's home. Usually the day after Christmas is spent traveling to another family member's house, and sometimes the days following are spent traveling to visit other family or friends. Last year, Chris and I spent nearly 20 hours in the car in four days.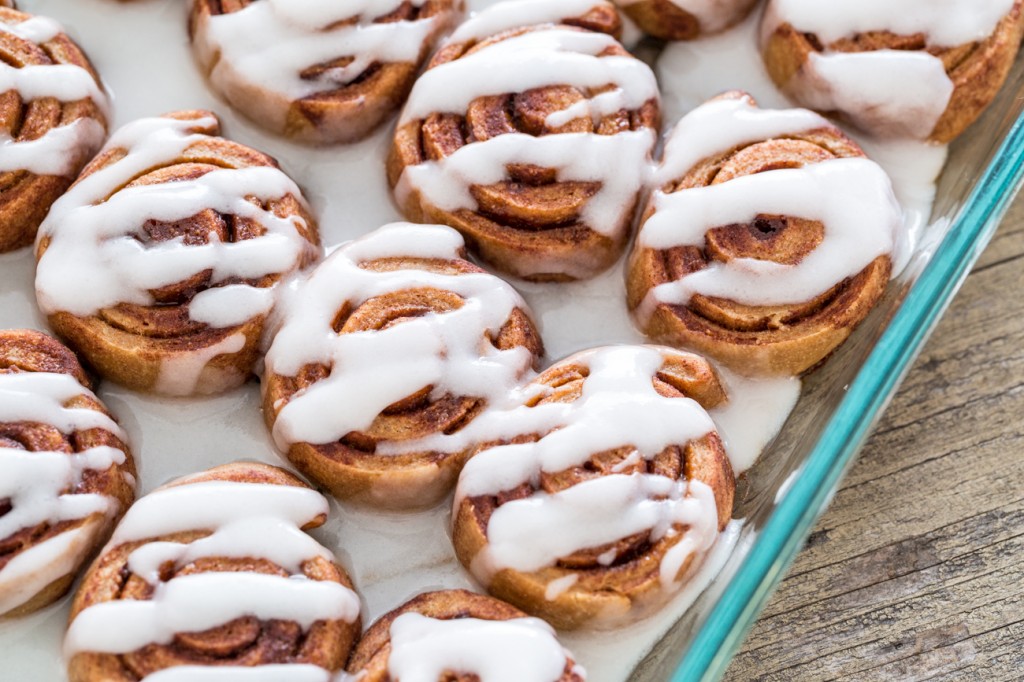 So Chris and I made a pact last year, as I frantically spent Christmas Eve cooking, baking, making presents, having an emotional breakdown, and packing so we could get up and get on the road at the break of dawn on Christmas morning. We made a pact to sleep in, stay in our pi's all day, have a nice brunch, play with toys (and yes, we are getting toys! I asked Santa for Tetris and a pair of walkie talkies), eat cookies and chocolate santas all day, watch movies, and just stay home and rest.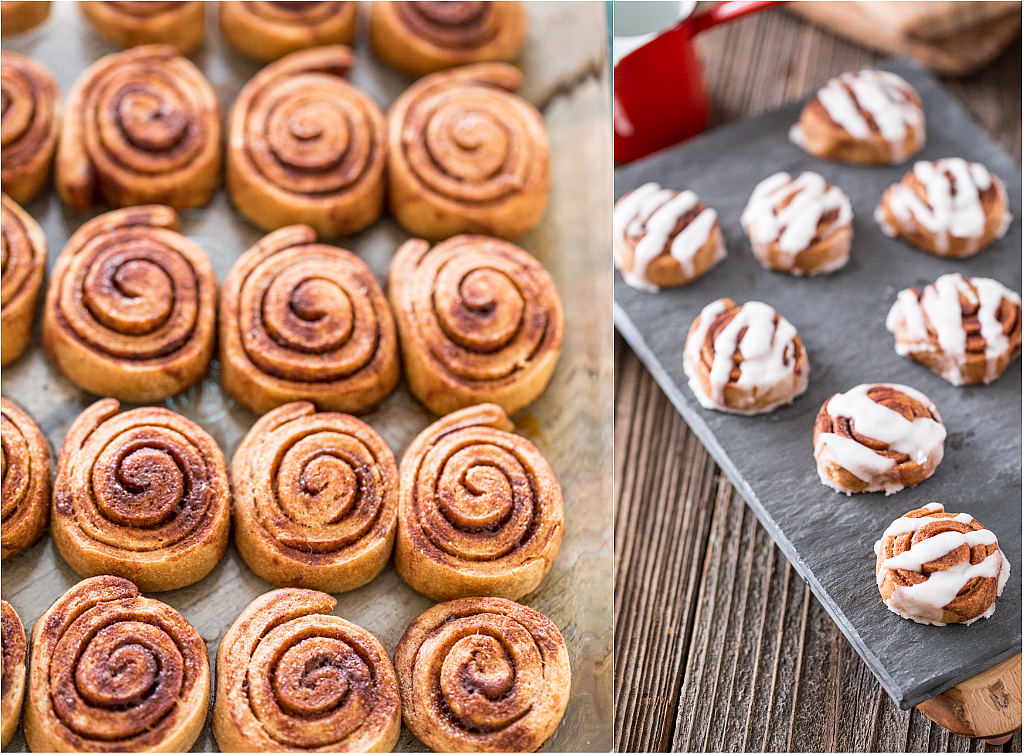 I've been looking forward to Christmas all year, but even more so in the last month when some serious life has happened. It's now more than just wanting to stay in my pi's, play Tetris, and eat cookies all day. My mind, body, and soul need this peaceful day of rest and fun. And speaking of cookies...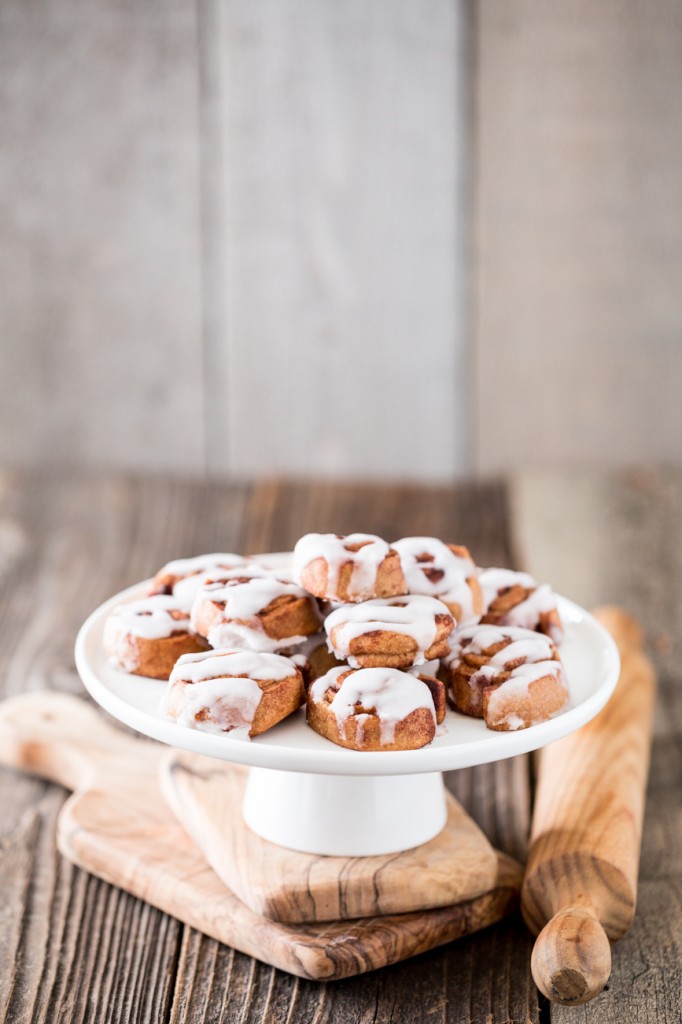 Have you heard of that phrase "Best of Both Worlds?" Yeah, it was invented for these cookies. They're basically cinnamon rolls (made exactly like cinnamon rolls) but sliced into thin cookies, baked, and smothered in icing. They're cinnamon rolls you can eat with your hand in 2-3 bites. They're cinnamon rolls for all of the times that aren't breakfast. I've always wanted to have fresh cinnamon rolls for brunch on Christmas morning so regular cinnamon rolls will definitely be making an appearance, but after brunch, these cinnamon roll cookies are taking over.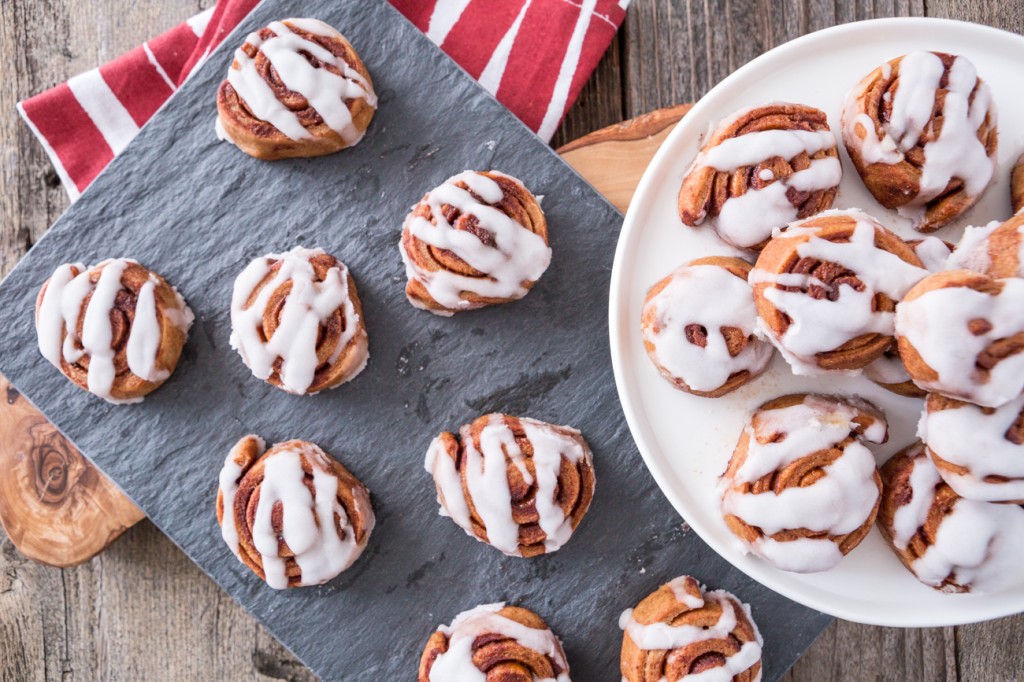 Kristy's Cinnamon Roll Cookies
Ingredients
1/2 cup almond milk (or other non-dairy milk)
1 1/2 teaspoons active dry yeast
1/4 cup melted vegan butter (I used Earth Balance)
1 teaspoon vanilla extract
1/4 cup + 1/2 teaspoon coconut sugar (or vegan brown sugar), divided
2 cups whole wheat pastry flour
1/2 teaspoon salt
2 tablespoons melted vegan butter
2 tablespoons coconut sugar (or vegan brown sugar)
2 teaspoons ground cinnamon
1 cup powdered sugar (or xylitol)
3-5 teaspoons almond milk
Instructions
Heat milk to 110˚. Add 1/2 teaspoon coconut sugar and the yeast. Let sit for about ten minutes, until the top of the mixture is foamy. Pour into a large bowl.
Add the melted butter, 1/4 cup coconut sugar, vanilla extract, and salt and mix until combined. In 1/2 cup increments, add the flour to the mixture, gently folding it in after each addition. Once it is too sticky to use a spoon, use your hands to knead the dough. After the flour is added, if it's too sticky, add a little more flour. If it's too dry, add a little more milk.
Turning dough out onto a floured surface and continue to knead the dough for about 5 minutes. Lightly grease the inside of the bowl with a little oil (I used a canola oil spray) and place the dough into the bowl. Cover with a damp kitchen towel and let sit in a warm place (If it's cold, I place the bowl on the stove and turn the oven on to it's lowest setting) for about an hour.
Preheat the oven to 350˚. Lightly grease a 9x13 baking dish.
After the dough has risen, turn the dough back out onto a floured surface. Roll out to a thin rectangle, about 8 x 12. Brush the dough with the melted butter. Leaving a 1/4 inch border clear on the side opposite of you, sprinkle with coconut sugar and cinnamon. With the end closest to you, roll up the dough until you have a long log (about 16inches long).
Use a strand of floss or a serrated knife to slice the log into 1/2 - 3/4 inch slices. Place each slice in the prepared baking dish, trying to create a tiny bit of space between each one. Bake in the oven for 15-20 minutes, until all have risen and are slightly golden.
While the rolls are in the oven, you can make your icing. Whisk together the powdered sugar and almond milk (start with 3 teaspoons and add milk, 1 teaspoon at a time, until you have you desired consistency) until you have a smooth icing.
Remove rolls from oven and let cool for a few minutes. Drizzle icing over the cookies and serve. If not serving immediately, place the cookies on a cooling rack to cool completely before storing in an airtight container. Best eaten within 1-2 days. Enjoy!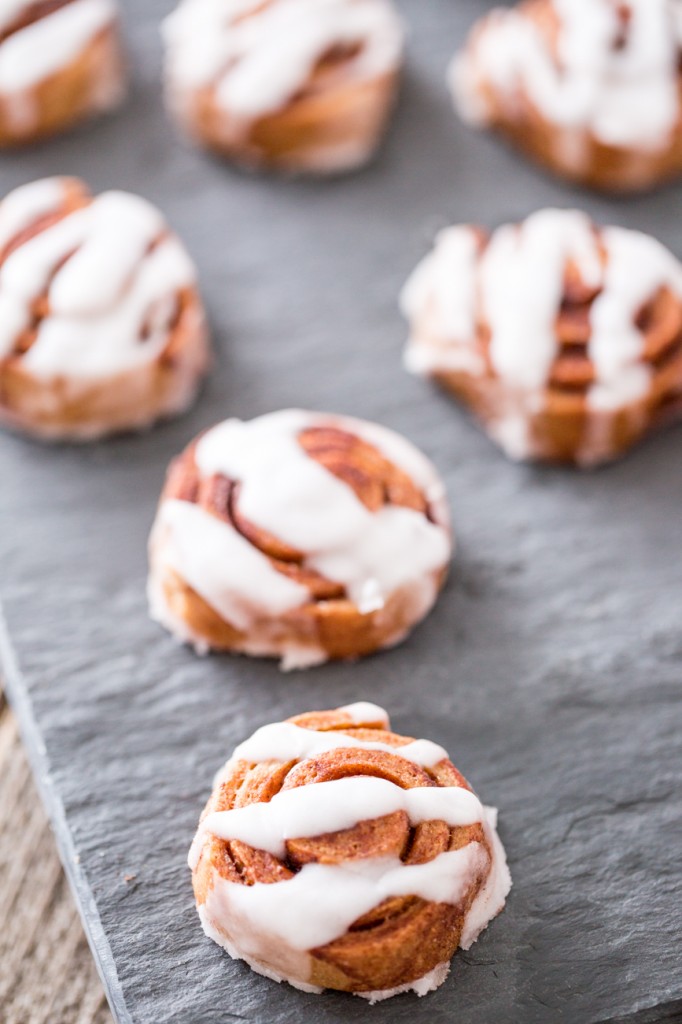 From the bottom of my heart, I wish you all the happiest of holidays. Your continued support and encouragement and love are more than a girl could ever ask for. If you celebrate Christmas, what are your plans?
Photography by Chris Miller