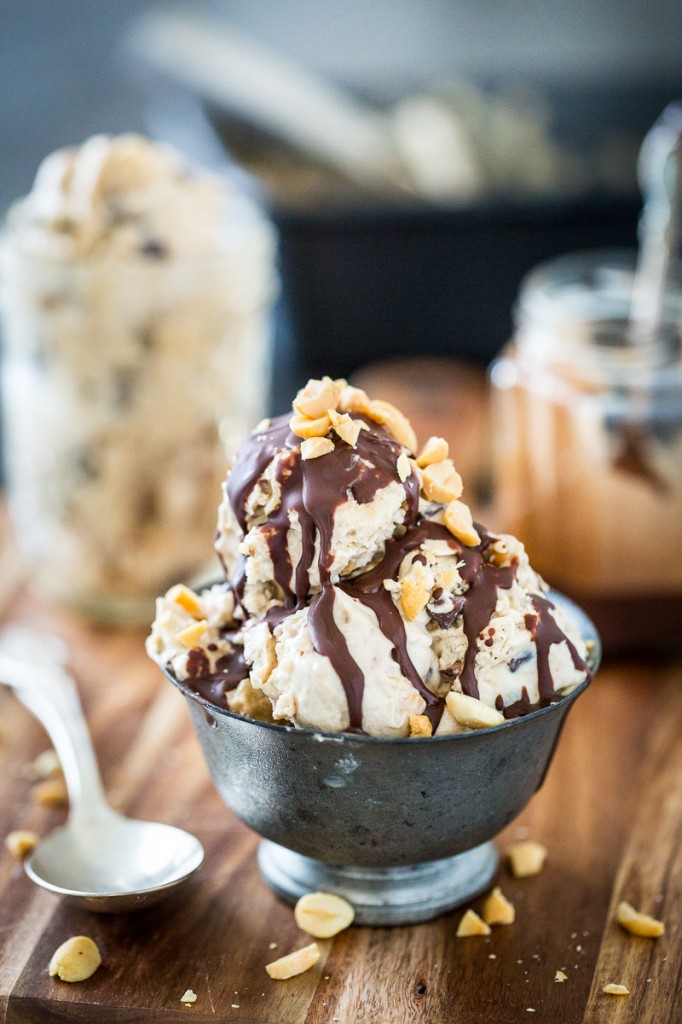 You guys.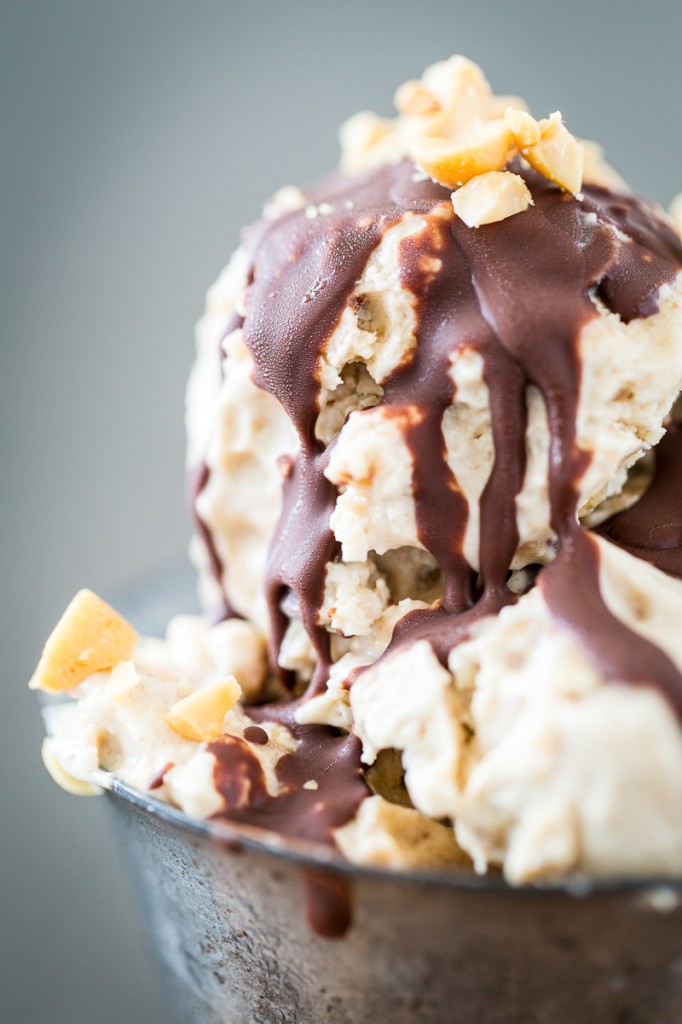 This ice cream. I just...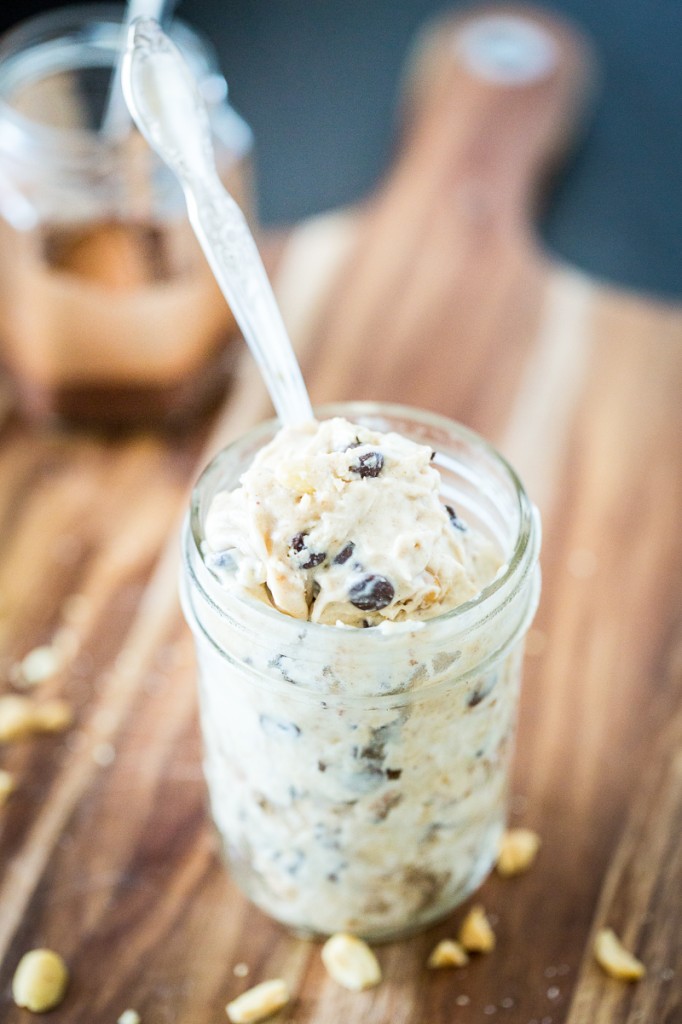 I've been sitting here with a blank screen for about an hour (I've also been shopping for new oven mitts, though, so I haven't just been sitting here) because I just don't know where to start with this Snickers ice cream.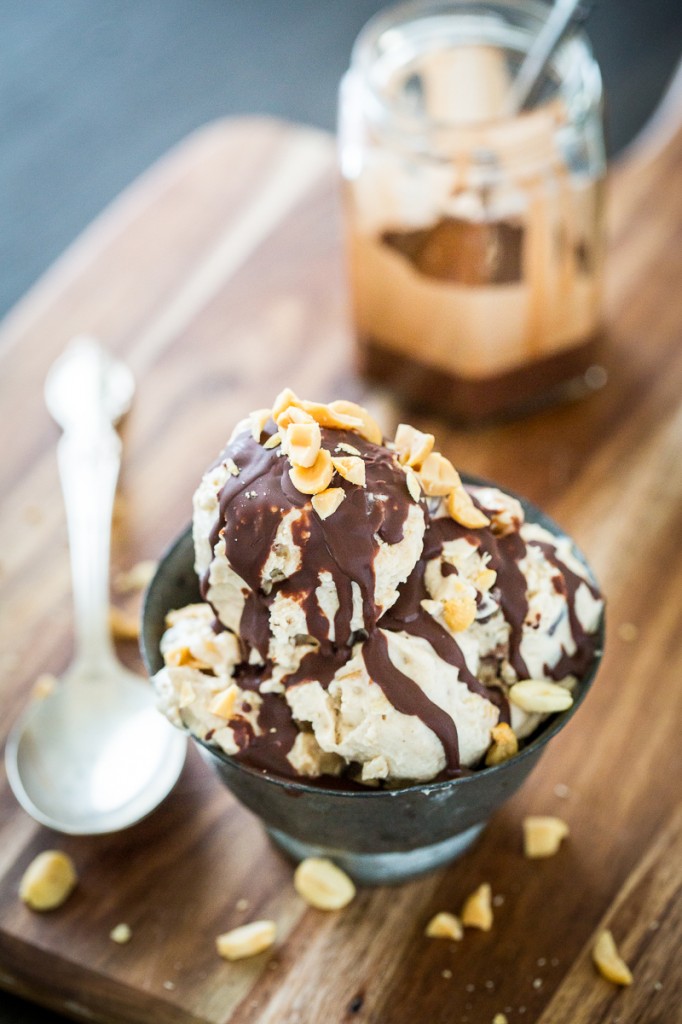 I'm trying to find a way to poetically explain that this might be the best damn ice cream I've ever had, vegan or otherwise.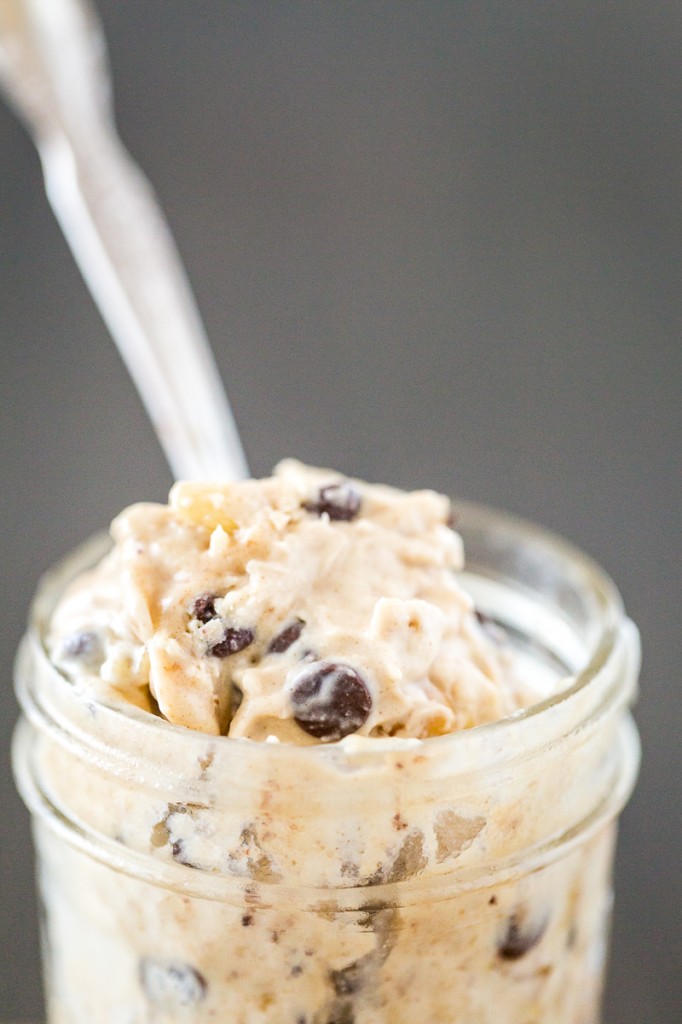 I'm trying to sound calm and/or intelligent while I tell you that the date-based caramel swirling throughout the creamy part is particularly mind-blowing.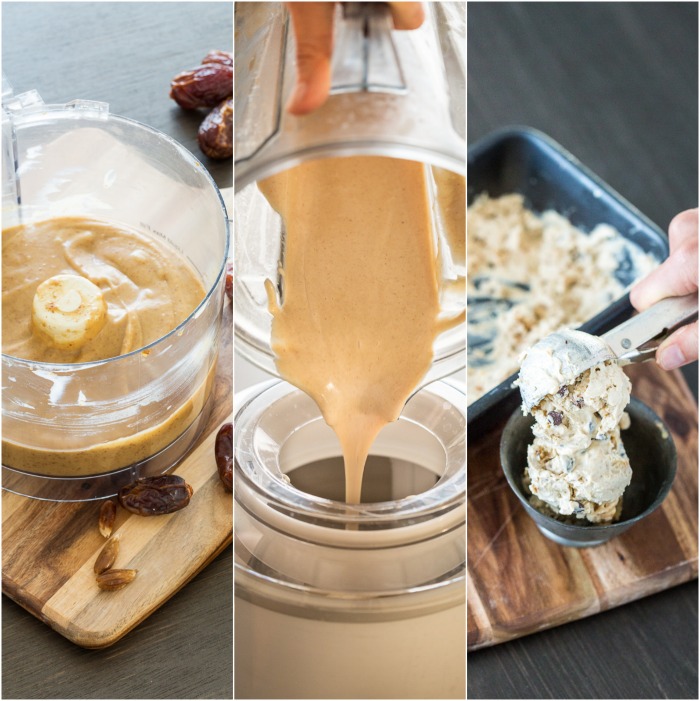 I want you to think that the only word to describe my way with words is "gifted"... as I begin to describe that every bite of this peanut buttery, nougat-like ice cream filled with chocolate chips and peanuts is just so good!!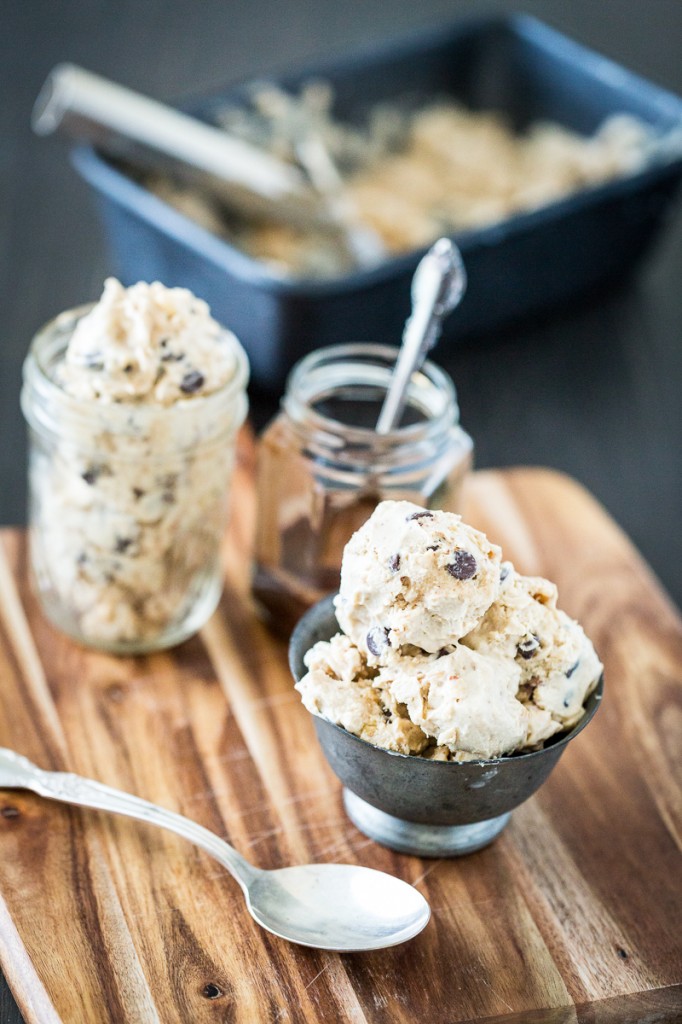 Sigh. If you can't marvel over my witty, yet eloquent (*she said sarcastically*), writing, then at least marvel over the fact that all of this goodness is sugar-free and vegan. A very creamy caramel sauce made from dates and coconut milk not only sweetens the base of the ice cream, but the ice cream itself is marbled with streaks of this luscious sauce. I mixed in sugar-free chocolate chips (the brand I used is sweetened with stevia) and also used the same chips to make the Magic Shell chocolate sauce I poured over it. No freaky blood sugar roller coasters over here.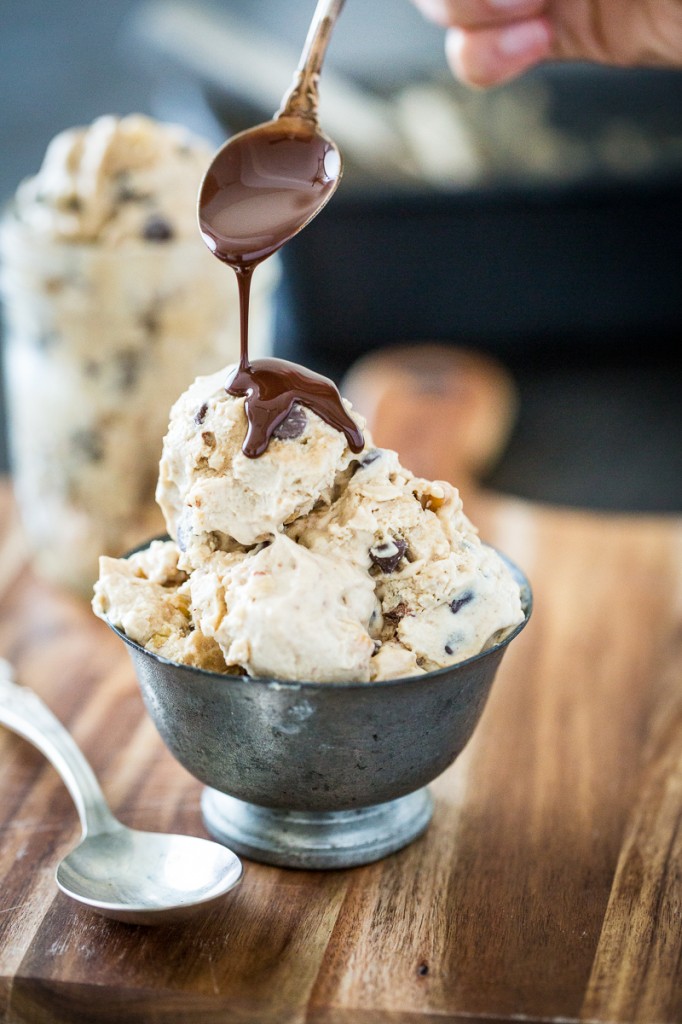 All of these flavors add up to one very Snickers-inspired ice cream. When your spoon breaks through the chocolate shell and into the nougaty ice cream laced with caramel, chocolate chips, and peanuts, you'll understand why I'm struggling to do this wonderful dessert justice. Plus, it's hard for me to look at these photos because I know there's no more left. How about this: You make it (and invite me over to share) and then you try to describe it. Deal?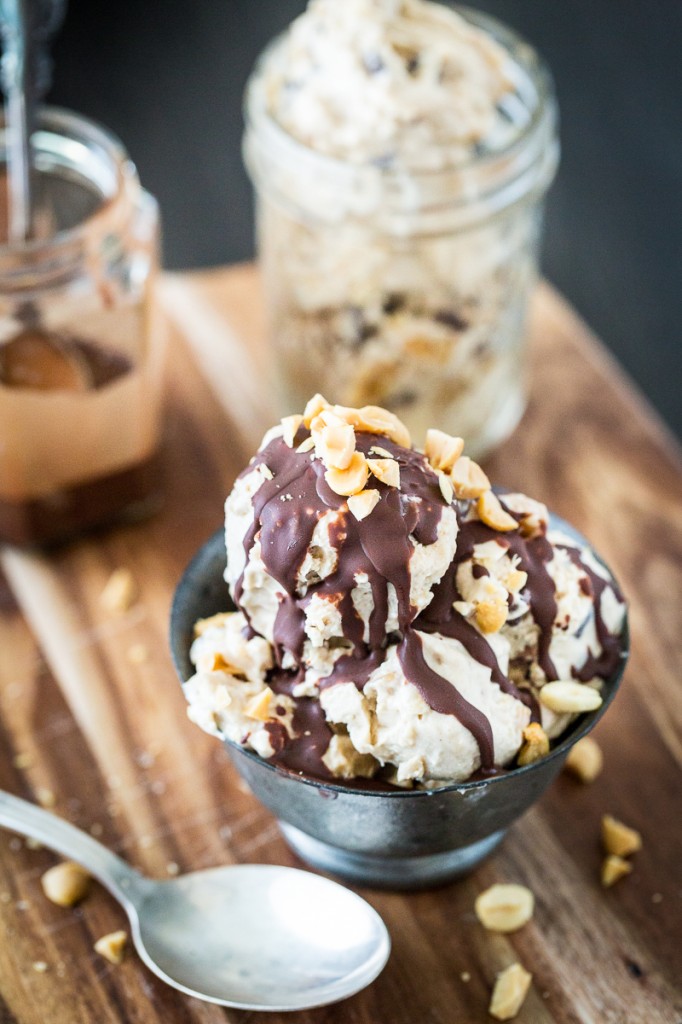 Sugar-Free Snickers Ice Cream
Ingredients
15 medjool dates, pitted
1 cup canned coconut milk (full-fat)
1/4 cup water
1/2 teaspoon sea salt
One 13.5-ounce can + 3/4 cup canned coconut milk (full-fat)
1/2 cup prepared date caramel sauce
1/2 cup smooth unsalted peanut butter
1/4 cup nondairy milk (I used almond milk)
2 tablespoons arrowroot powder
1 tablespoon coconut oil
1 teaspoon almond extract
1/2 cup quality vegan dark chocolate (I used a sugar-free variety)
1/2 cup chopped roasted salted peanuts
leftover caramel sauce
chopped peanuts
chopped chocolate or chocolate chips
Instructions
Start by making the caramel date sauce. In a food processor, combine the sauce ingredients and process until smooth. Add 1/4 teaspoon of salt and process until combined. Transfer to an airtight container and chill until ready to use.
In a blender, combine the coconut milk for the ice cream, the 1/2 cup of caramel date sauce, peanut butter, almond milk, arrowroot powder, coconut oil, and almond extract. Blend until smooth. Chill the mixture for at least 1 hour.
Once fully chilled, use the mixture in your ice cream maker according to machine instructions. Let it churn until it is the consistency of soft serve. Add in the chocolate and peanuts and let churn until incorporated. Turn your machine off.
In a metal loaf pan, spread a thin layer of ice cream. On top of that layer, spread a layer of caramel sauce. Spread another thin layer of ice cream (it's okay if it's patchy). Spread another layer of caramel sauce. Spread out the remaining ice cream.
You can serve immediately or let it harden in the freezer. To freeze, place a piece of parchment paper on top of the ice cream (this will prevent freezer burn) before covering with plastic wrap. It should be ready to eat after a couple of hours. It will keep in the freezer for 7 to 10 days. You may need to let it thaw for 5 to 10 minutes before serving. Enjoy!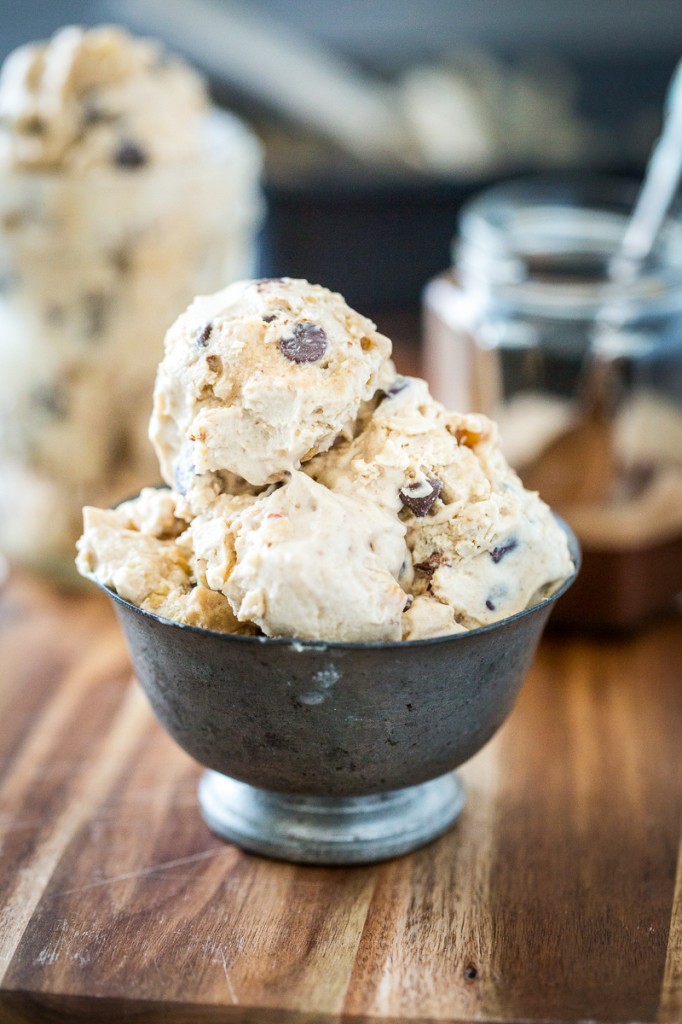 What dessert would you love to see a sugar-free, vegan version of? Do you have any desserts that you already use healthy sweeteners in?
Photography by Chris Miller