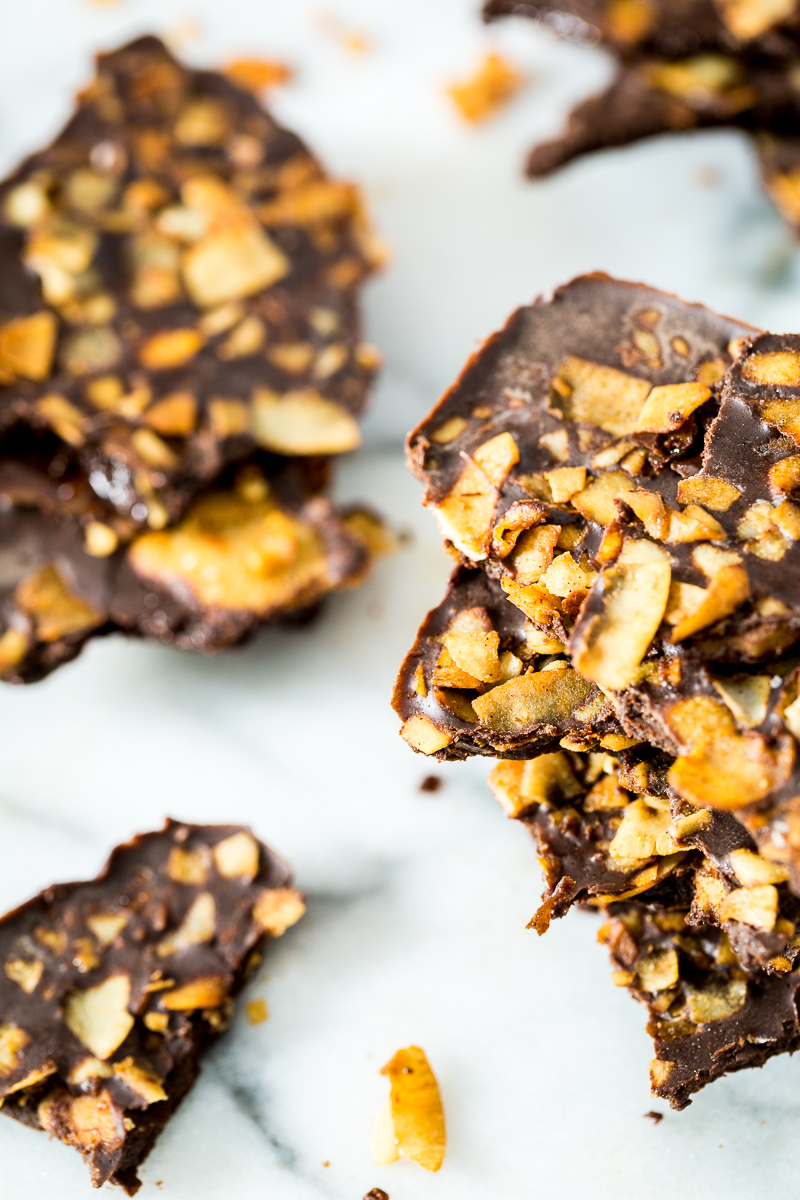 The last 5 months of writing this book have been quite a journey. And I still have 1 month to go.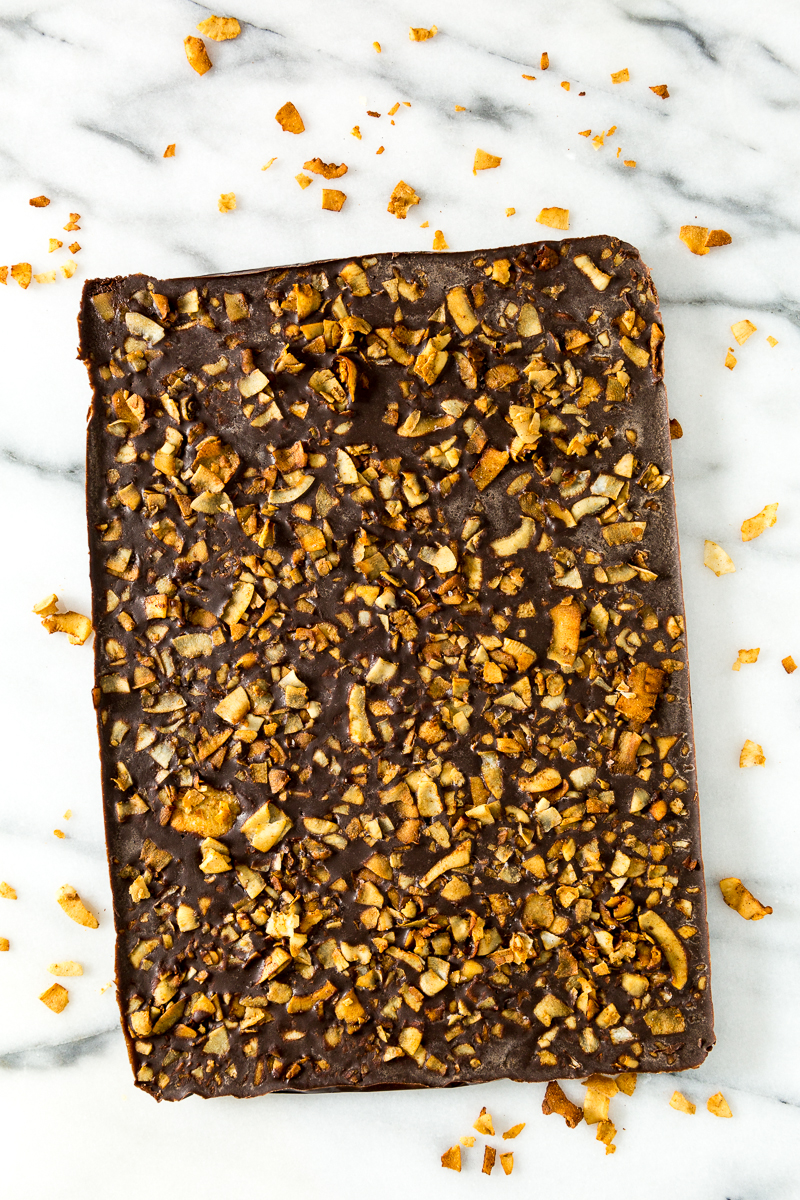 I've learned so many things about myself. I've learned that I can tolerate leaving clean laundry unfolded, in the baskets for up to 4 days after it's been washed. I need to keep a pen in my purse to check things off my grocery list as I go because otherwise, I will forget things that are on the list and will likely have to go back to the store later the  same day. David Bowie and Lou Reed help me focus.  If I want to get anything done, I need to write them down in a list ("soak cashews, cook quinoa, research new gym bags, take shower, reschedule Dr. appt., post picture on instagram..."). My jeans are forever fluctuating in size and somedays they will be tighter and some days looser and I just need to accept that this is the nature of jeans. To be most productive, even though I work from home, I need to get fully dressed (and sometimes in a dress).
I've had melt-downs and moments of feeling inadequate and questioned myself constantly. Do I even know how to write a recipe? Have I any business writing a cookbook? Do I even know what the hell I'm doing? (Answers: Pretty much, This Cookbook- Yes, and Sometimes). I actually started writing this post because I couldn't think of anything interesting to write about curry. Curry!
I've had moments of big accomplishments, followed by great pride. When I created the table of contents for this book, way back in October (way back?), I threw in some recipes that I'd never attempted or had even considered in the past. They sounded good but I had no idea how I would make them happen. "I've never made a pot pie before! Who am I to write a recipe for them?" But when I test the recipe I've created and they're better than I could've possibly imagined, I feel like crying and dancing around my kitchen at the same time. One such recipe was for a type of dumpling. I've never made dumplings before but they were one of my grandmother's specialties. I remember my dad always trying to make them "as good as grandma's." I took a stab in the dark on how to make these and they were glorious. GLORIOUS! I cried because I was so proud but also because I felt so close to my grandmother at that moment and wished I could've called and told her about them.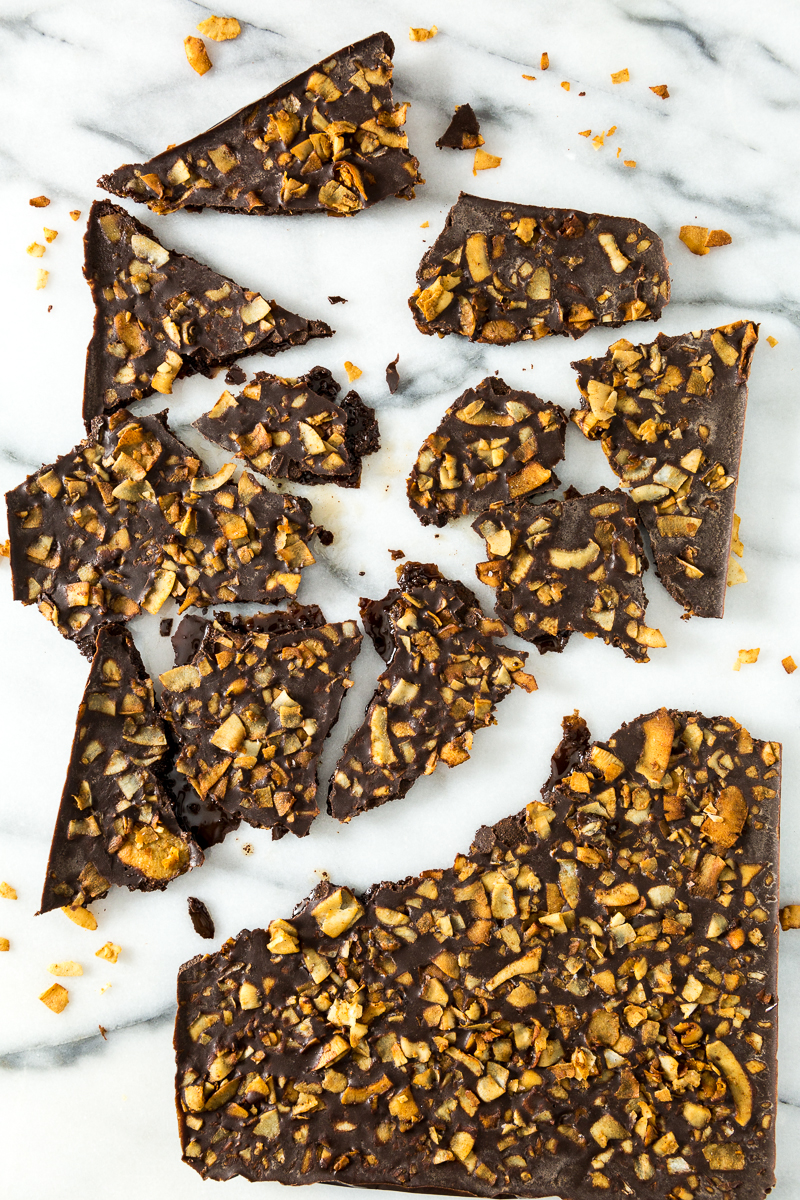 I've also had many failures. The cake didn't rise. The cheese tasted off. The sauce was way to cilantro-ey. The crust burnt. The filling was too greasy. The fudge was too soft. The fudge was to clumpy. The fudge was too hard. The fudge was too thin. Ugh- that f*@#ing fudge! I've had many failed fudge attempts (and this was not one of the recipes I thought I'd have a hard time with!) but luckily even bad fudge is usually edible (except for that stupid clumpy one...) so I've been sampling from an assortment of failed fudges in my fridge (Vegans have it sooo hard). The one that ended up too thin was more of a thick bark  (quantities were too small and obviously wrong if it ended up hard as bark) and probably because it was close to lunchtime and earlier I had noticed that my bag of Phoney Baloney's coconut bacon actually had an expiration date (who knew?), I dumped a bunch of the bacon into the wet chocolate. When it hardened, I had bacon bark and that fudge failure disappeared faster than you can even say "Fudge Failure" five times fast. I was the only one eating it because Chris was weirded out by the concept, but I'm pretty sure that has nothing to do with my jeans being on the tight side lately...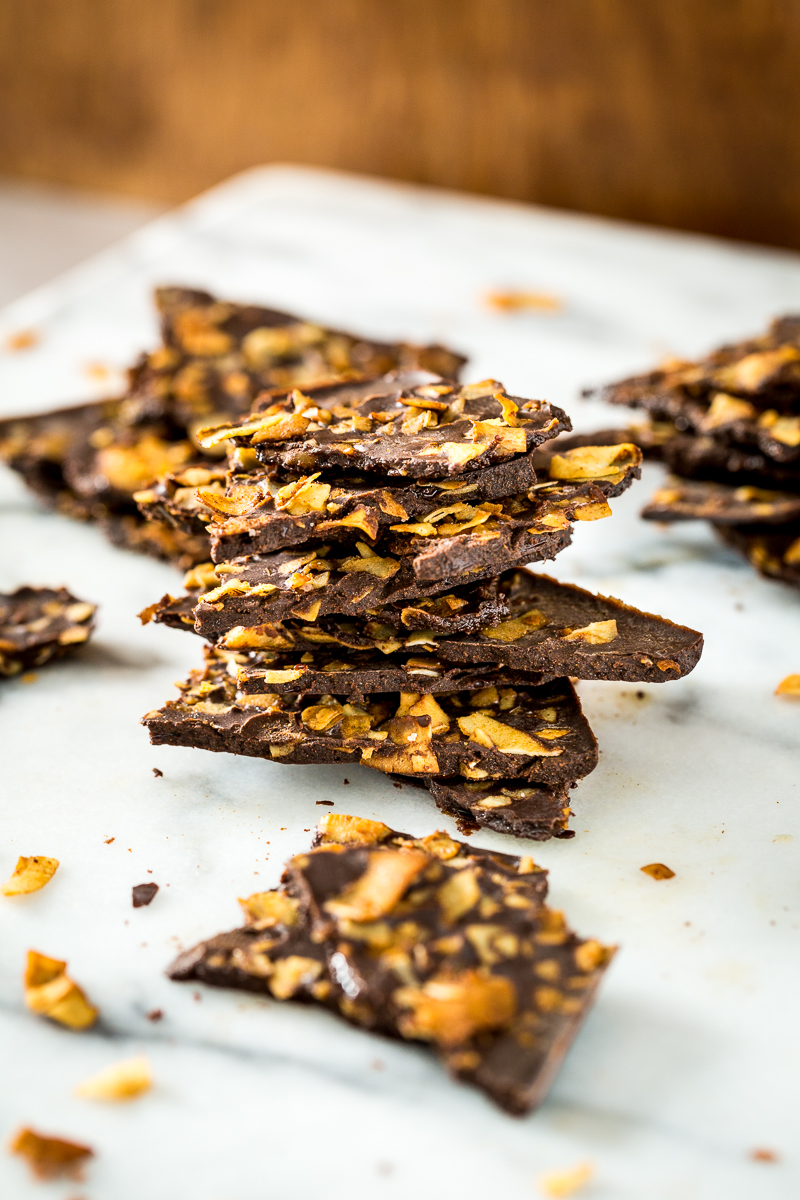 This recipe is actually based on that failure (Just melting some chocolate is way easier than the odd way I went about it). Of course you could use homemade coconut bacon (I like this recipe), but if you're like me and don't like to be without a bag of Phoney Baloney's on hand, it's totally perfect here. This recipe is not for everyone. People who don't like to mix "meats" with sweets, like my husband, will scrunch up their face something awful after taking a bite. People who like to put meatless sausage in their french toast or put coconut bacon in their peanut butter or just like weird stuff in their chocolate will love this. The mixture of salty, smoky, sweet, and chocolate in this treat is absolutely divine in my opinion.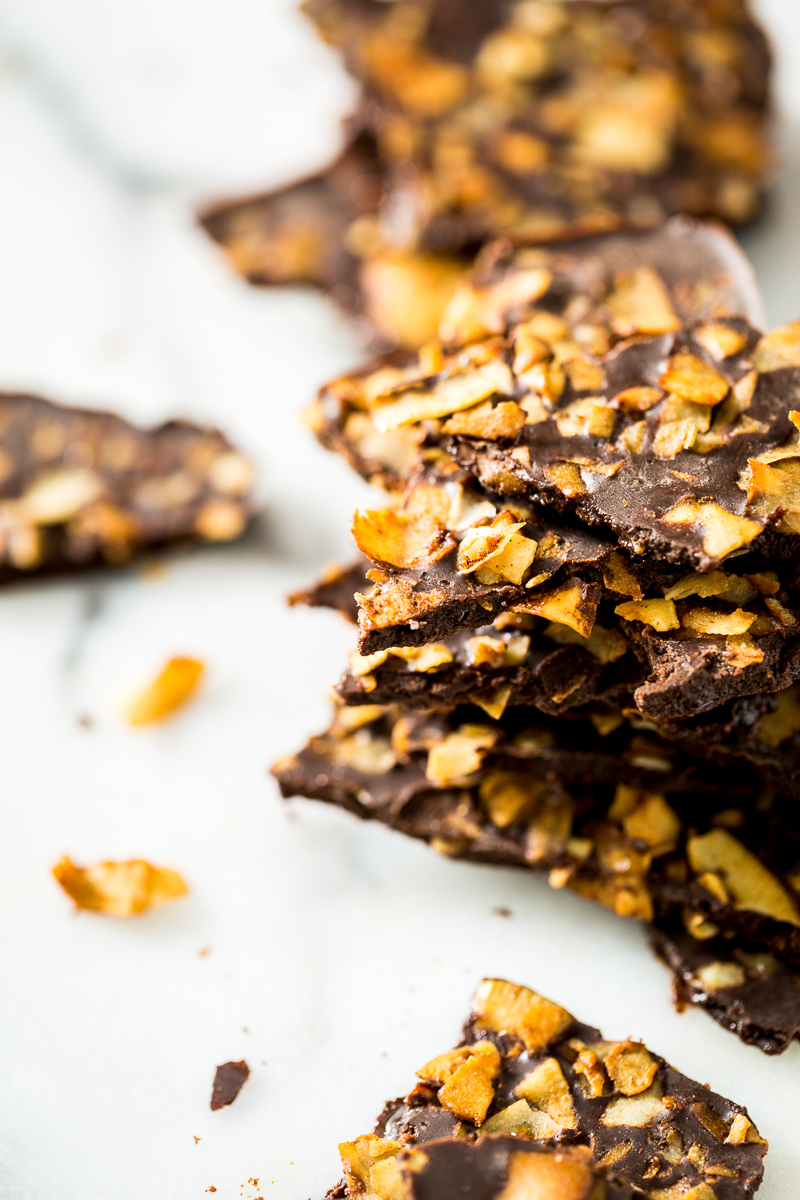 Perhaps one of the biggest things I've learned in the last 5 months is that you learn the most about yourself or whatever you're attempting to do when you fail. Failure is the biggest learning tool. I'm learning (trying) to not take failure personally but to accept it as part of the journey. I think the batch of perfect fudge sitting in my fridge right now is proof enough.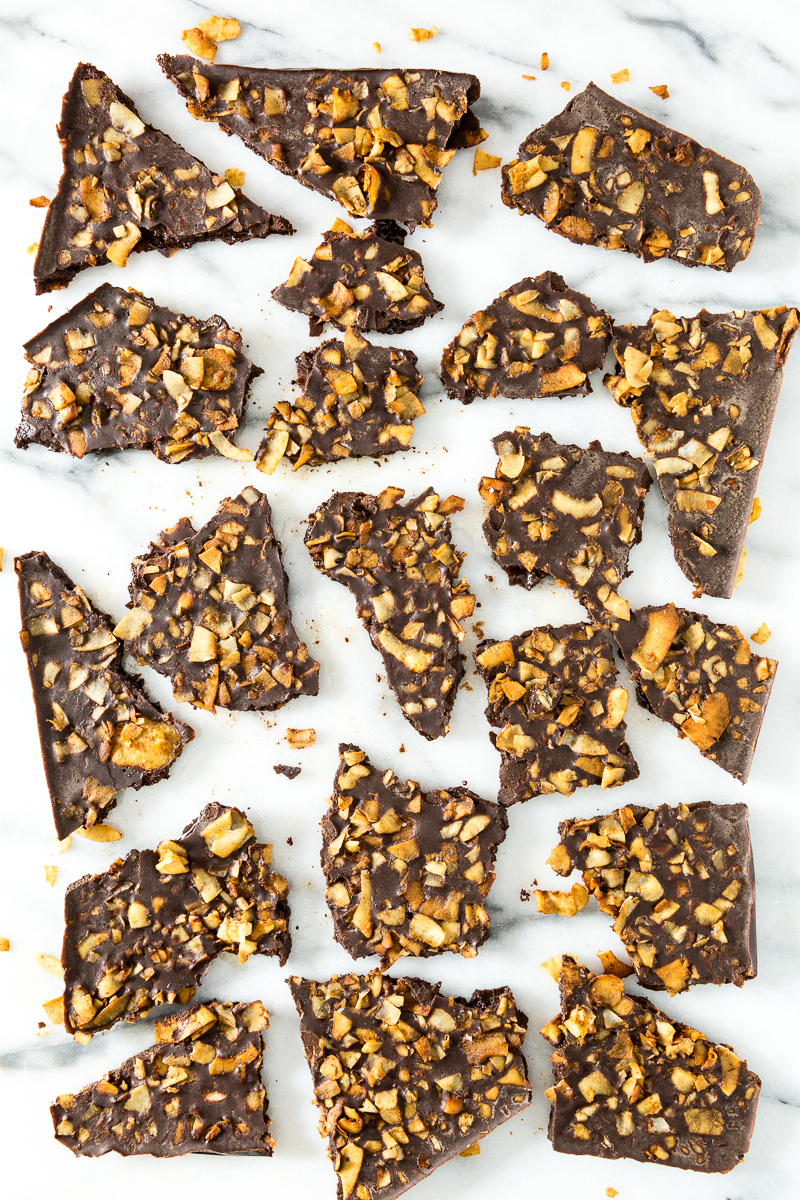 Vegan Salted Dark Chocolate Maple Bacon Bark
Ingredients
12-ounces of dark chocolate
1 to 2 tablespoons maple syrup
2 teaspoons coconut oil
1 to 1 1/2 cups coconut bacon (I used [Phoney Baloney's|http://www.phoneybaloneys.com/)
sea salt
Instructions
Line a 9 x 13-inch baking sheet or baking dish with aluminum foil. Set aside.
In a double broiler, or a glass bowl sitting over a pot of boiling water, melt the chocolate. Add the maple syrup and coconut oil and stir until melted and fully combined. Remove from the heat.
Pour the mixture into the prepared baking sheet/dish and use a rubber spatula to spread out evenly. Sprinkle the coconut bacon over the chocolate. Lightly sprinkle sea salt over the top and place the sheet/dish in the refrigerator or freezer until completely hard.
Once hard, you can use your hands to break the chocolate up into chunks and pieces. Then serve or store in an airtight container. Enjoy!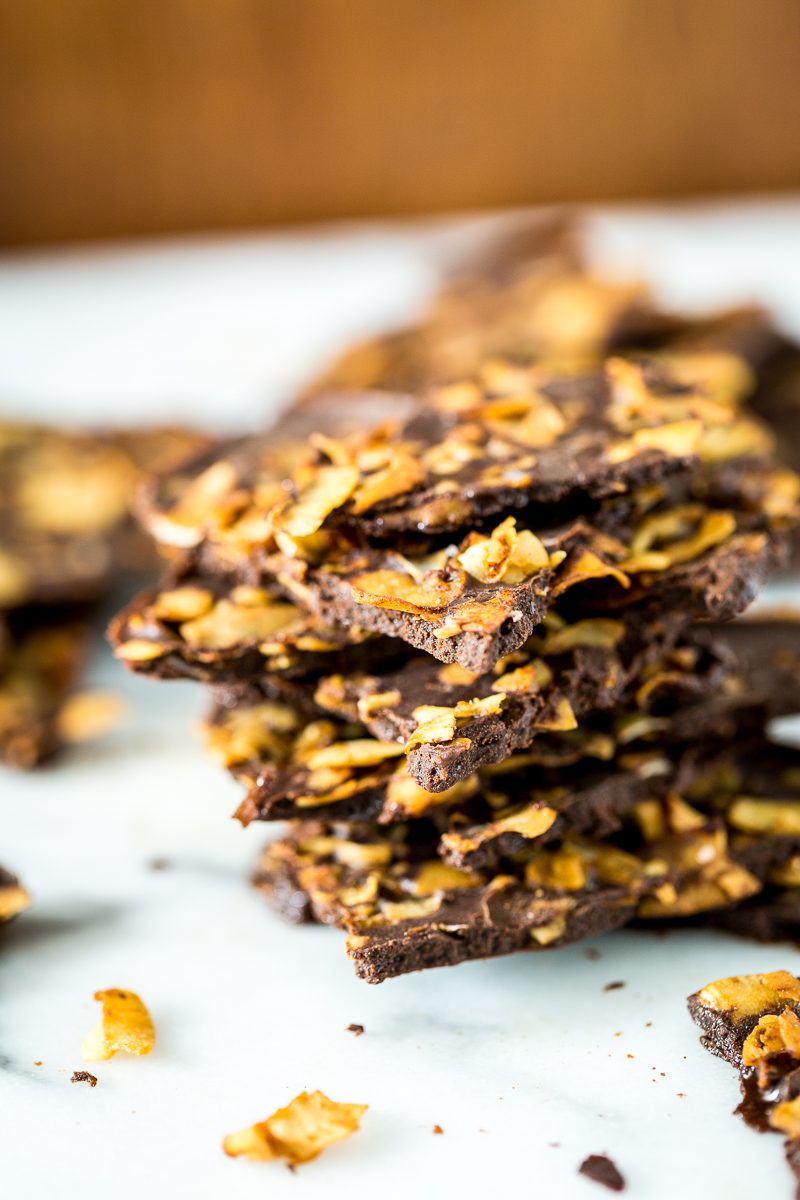 Congratulations to Bianca Tang, the winner of the Explore Asian pasta giveaway! Thank you so much to all who entered. Speaking of contests, have you entered to win a copy of the new Oh She Glows Cookbook?
Have there been times in your life where you learned from failure? What did you learn?
Photography by Chris Miller