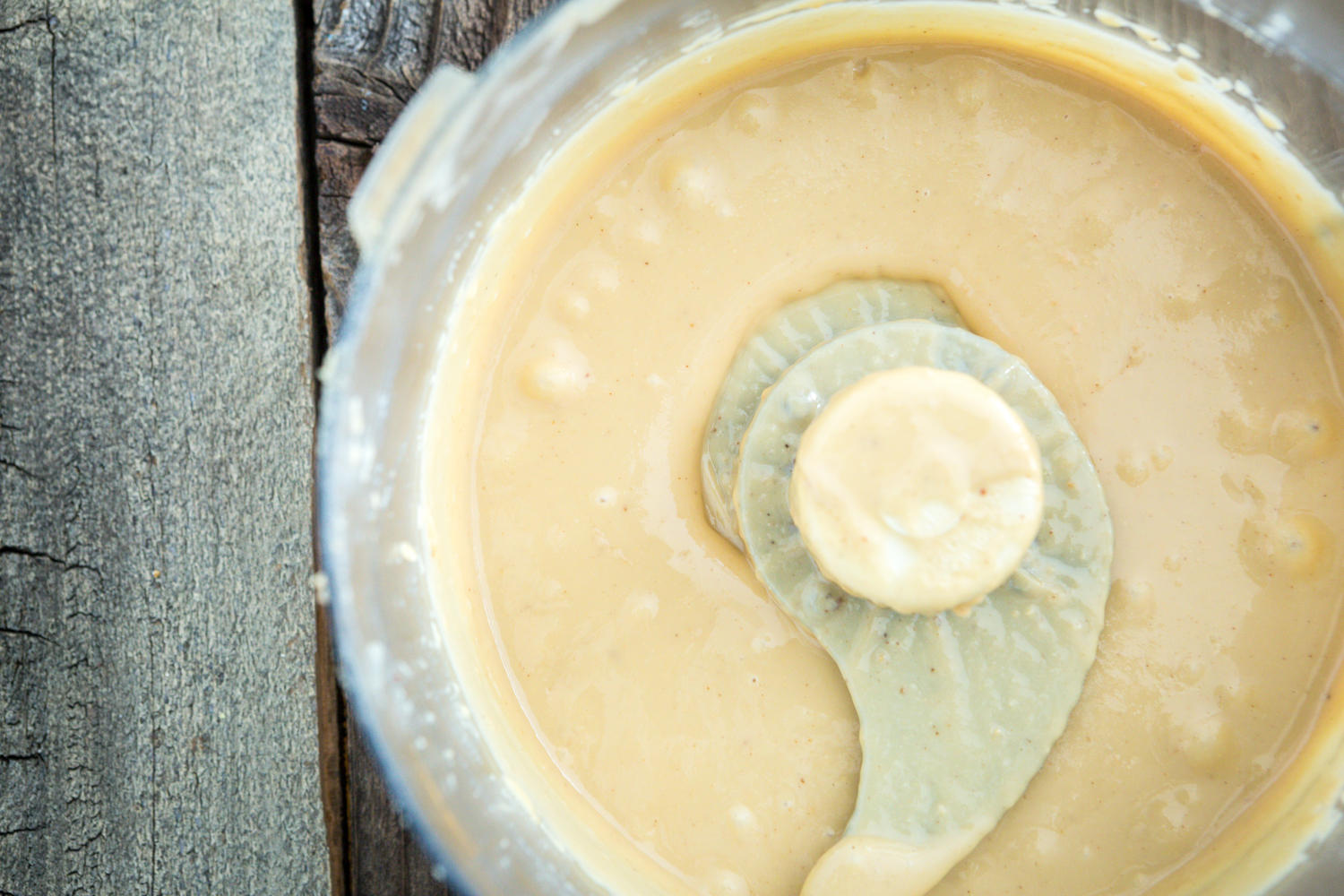 I've always been pretty obsessed with peanut butter.  Oh, I like almond butter and cashew butter and pretty much any kind of nut butter you send my way, but peanut butter has always been my favorite.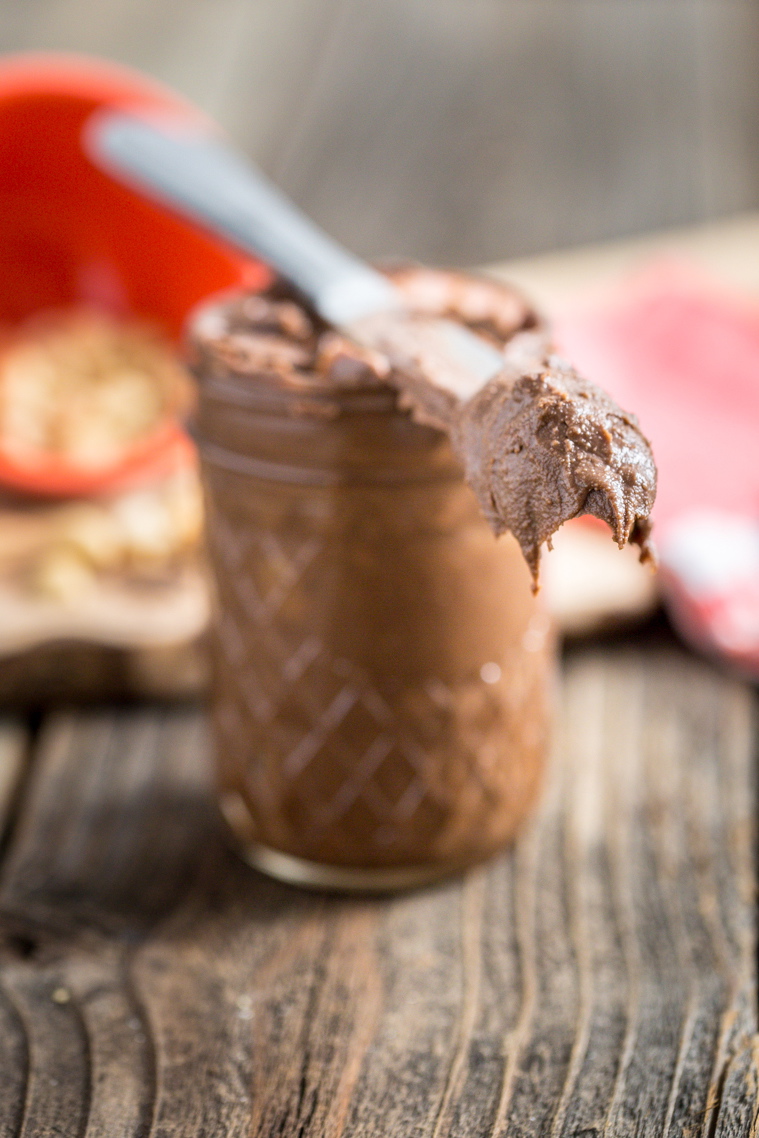 Come that certain time of the month, when my girlfriends crave chocolate- I've always got my finger in the peanut butter jar.  In fact, I can never tell when I'm PMSing until my peanut butter consumption increases (and I get bloated and sleep like a log, but that's neither here nor there).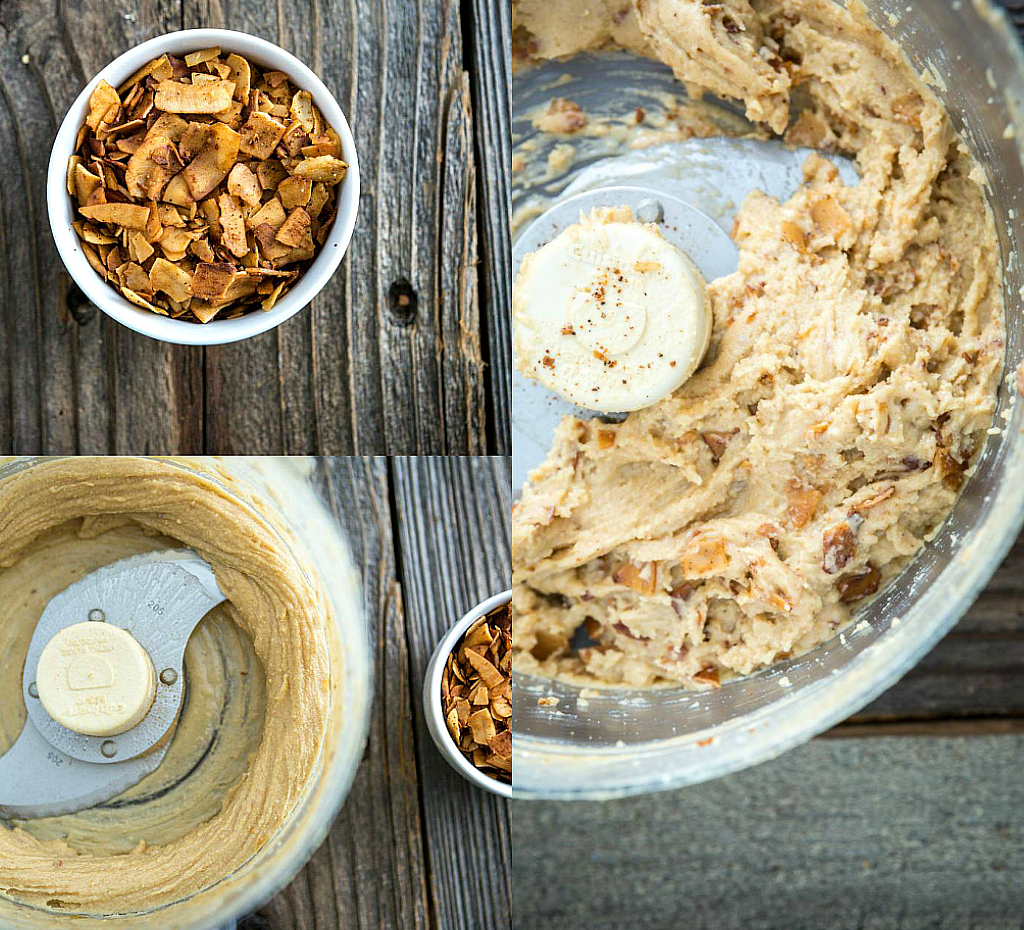 Several years ago, I worked at a fancy French restaurant and one of the waitresses there was just as crazy about peanut butter as I was.  She may or may not have carried a jar in her purse and I may or may not have thought she was a genius for it.  She was from New York City and she told me that I needed to hunt down a brand of peanut butter- Peanut Butter & Co..  It was her favorite and supposedly they had all sorts of "flavors."  I drove to the nearest Gelson's right after my shift was over and grabbed the only flavor they had in stock- Cinnamon Raisin.
The next day was my day off and I was moving into my swanky (tiny) new (super old but new to me) bachelorette pad in West Hollywood at the time, which did not have a kitchen (just a mini-fridge and a microwave, both of which were in my walk-in closet).  I still had a lot of unpacking to do and the only real grocery shopping I'd done since I'd moved in was the late night run to Gelson's the night before and all I had to show for it was a jar of peanut butter.  So I spent the day unpacking and every time I got hungry, did I sit down for a regular meal?  Did I run to the nearest cafe for a sandwich?  No sir!  I would just eat a heaping spoonful (or three) of that Cinnamon Raisin peanut butter and continue unpacking.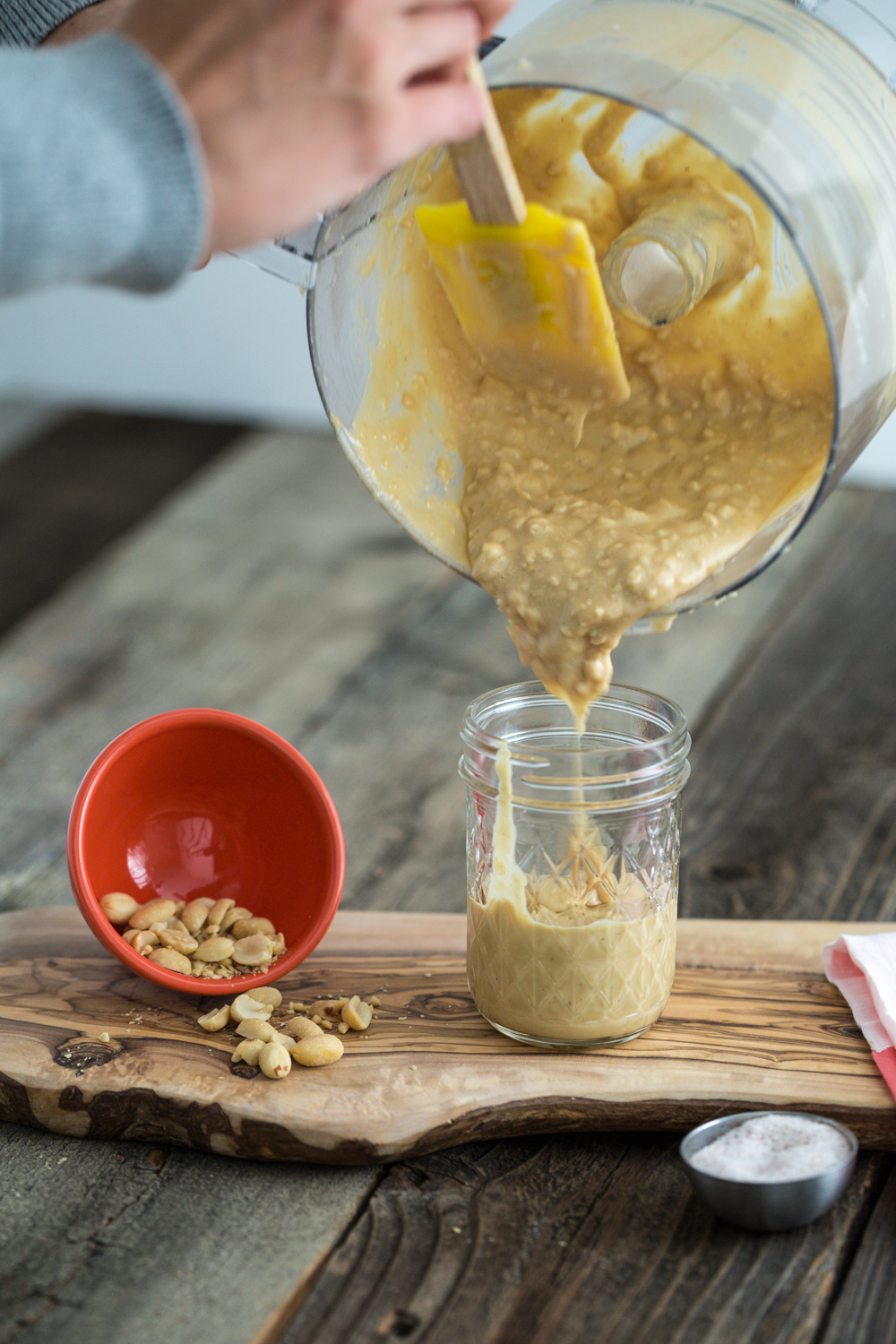 Later, when I met Chris for dinner, I told him I didn't feel very good.  He asked what I'd eaten that day.  "Nothing, just peanut bu-...  Oh."  It was then that I'd realized that I'd been PMSing too.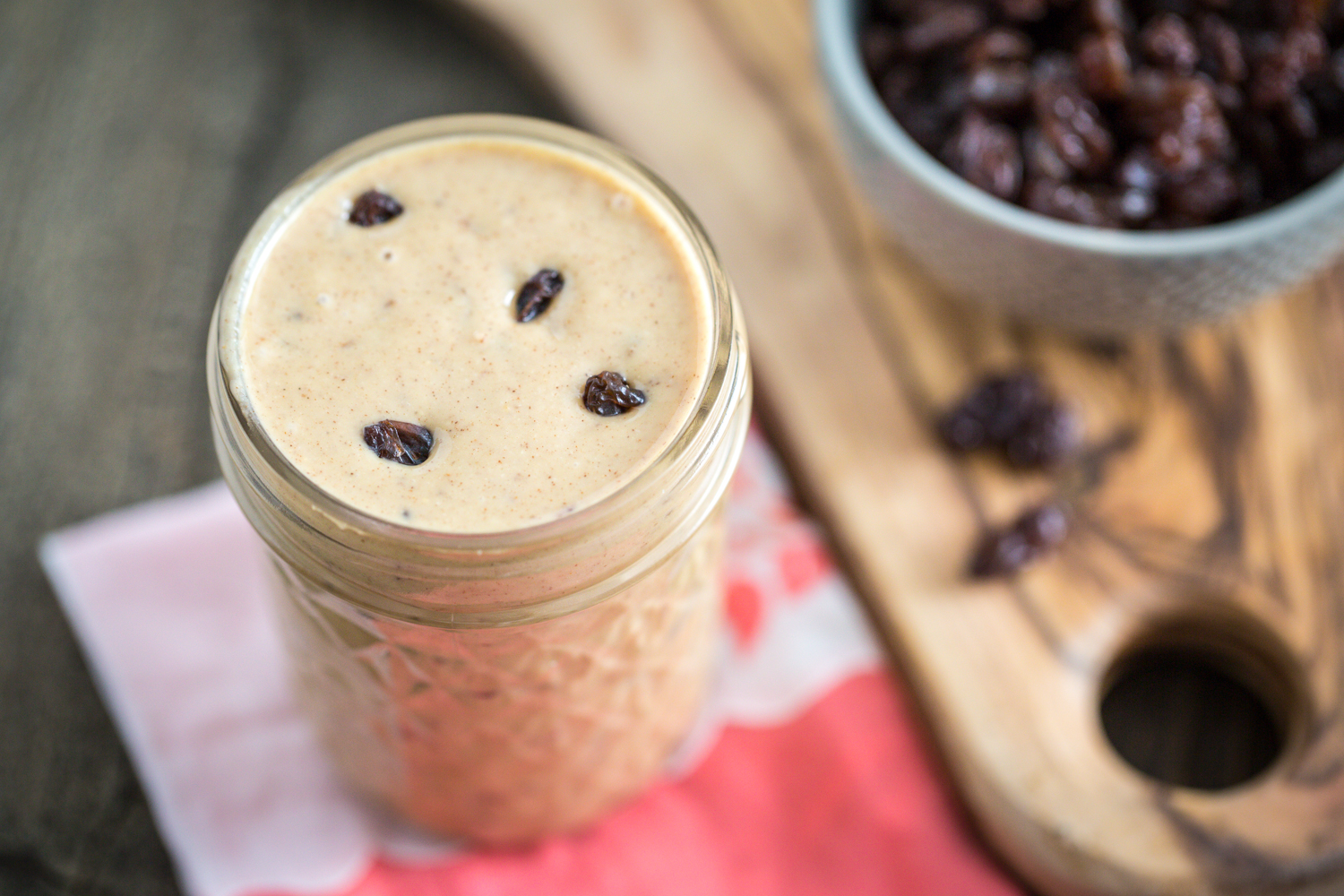 Recently, I decided to recreate that Cinnamon Raisin Peanut Butter as well as one of Peanut Butter & Co.'s other incredible flavors, Dark Chocolate (perfect for making my dark chocolate peanut butter ice cream!).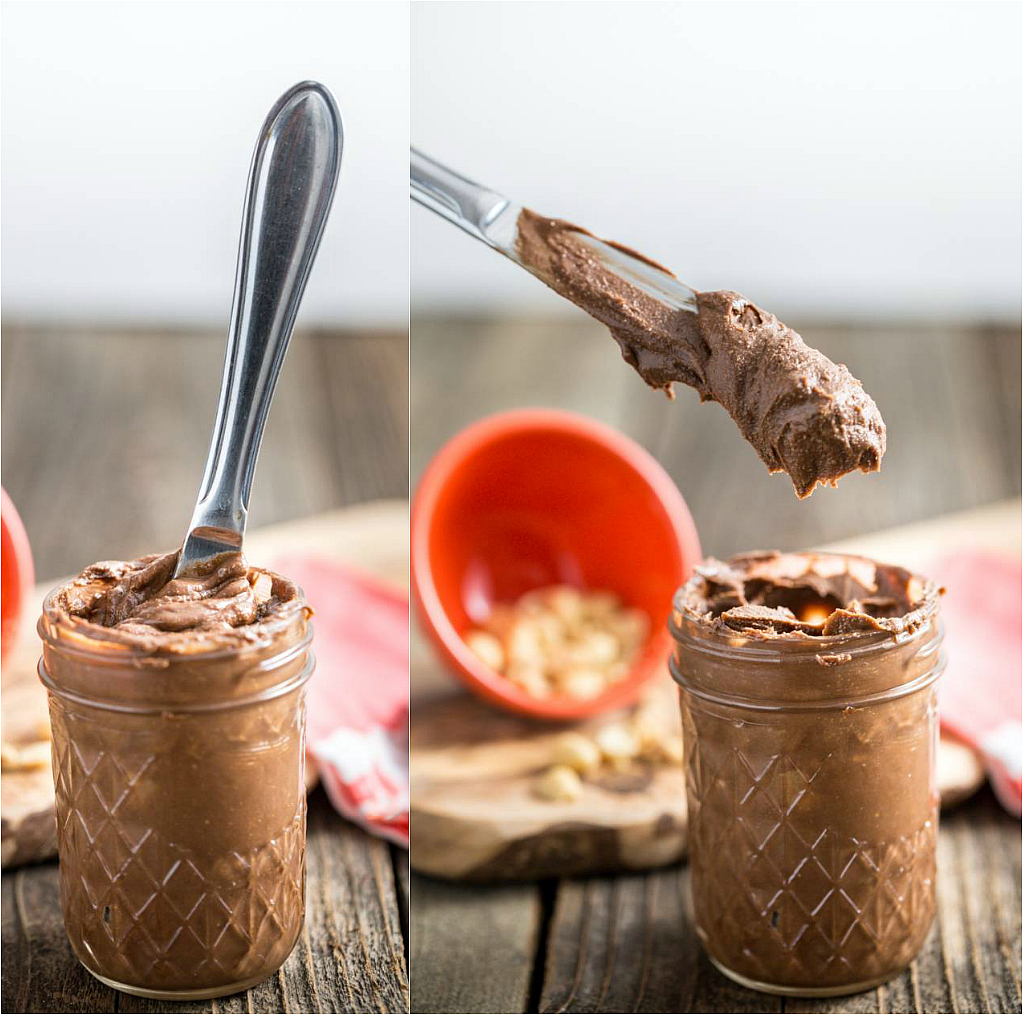 Also, I usually always just make smooth nut butter because that's what the chief PB eater in our house, Sophia, prefers, but Chris and I have always preferred crunchy so I made some Classic Crunchy Peanut Butter too.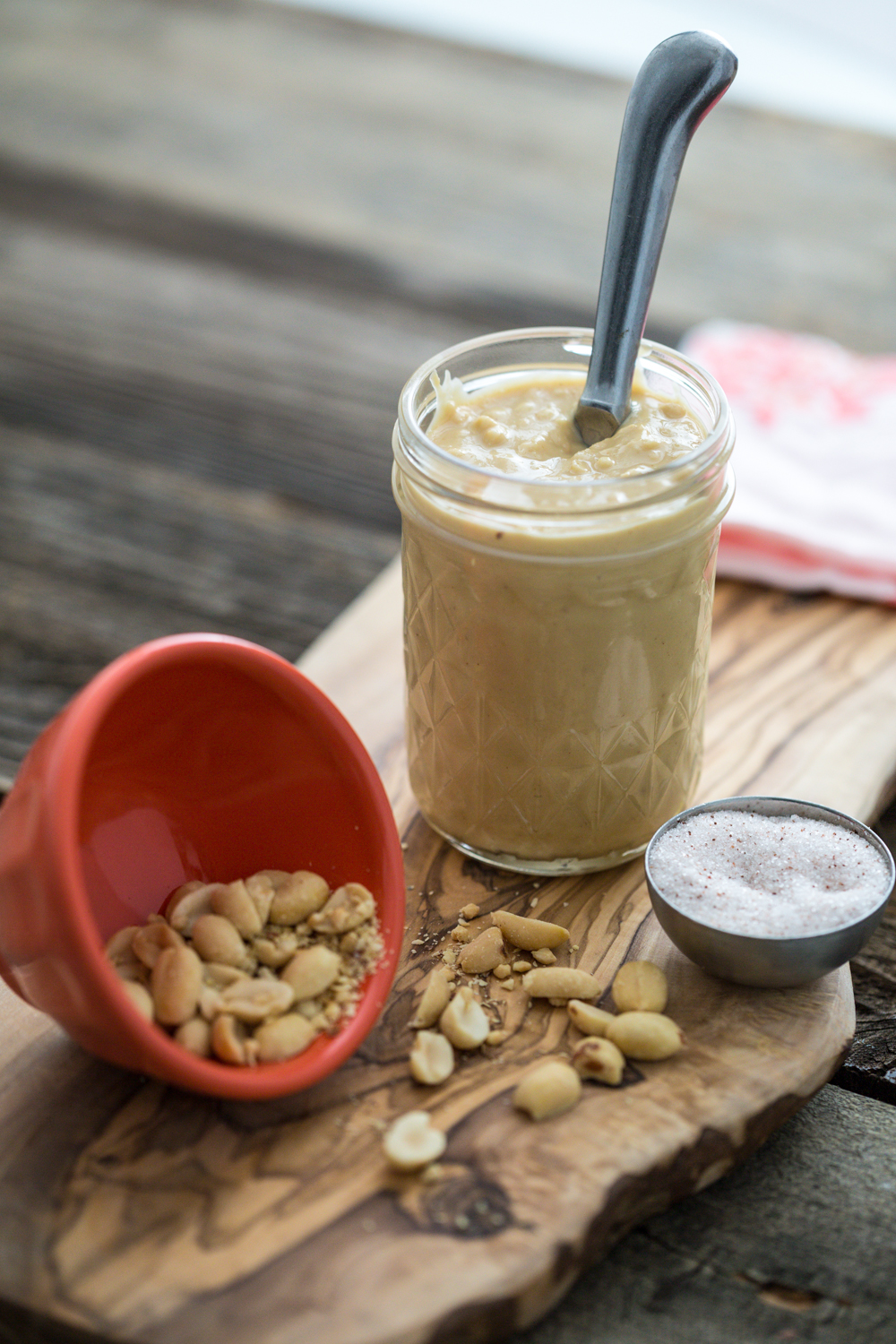 Then, partially inspired by the incredible Phoney Baloney's Coconut Bacon and partially inspired by Elvis, I made some of the most incredible Maple Bacon Peanut Butter.  Seriously guys- this is one of the best combinations of flavors to have ever happened.  I can't stop stuffing dates with it.  How often do they say guys think about sex?  Like, every six seconds or something like that?  That's how often I think about this peanut butter.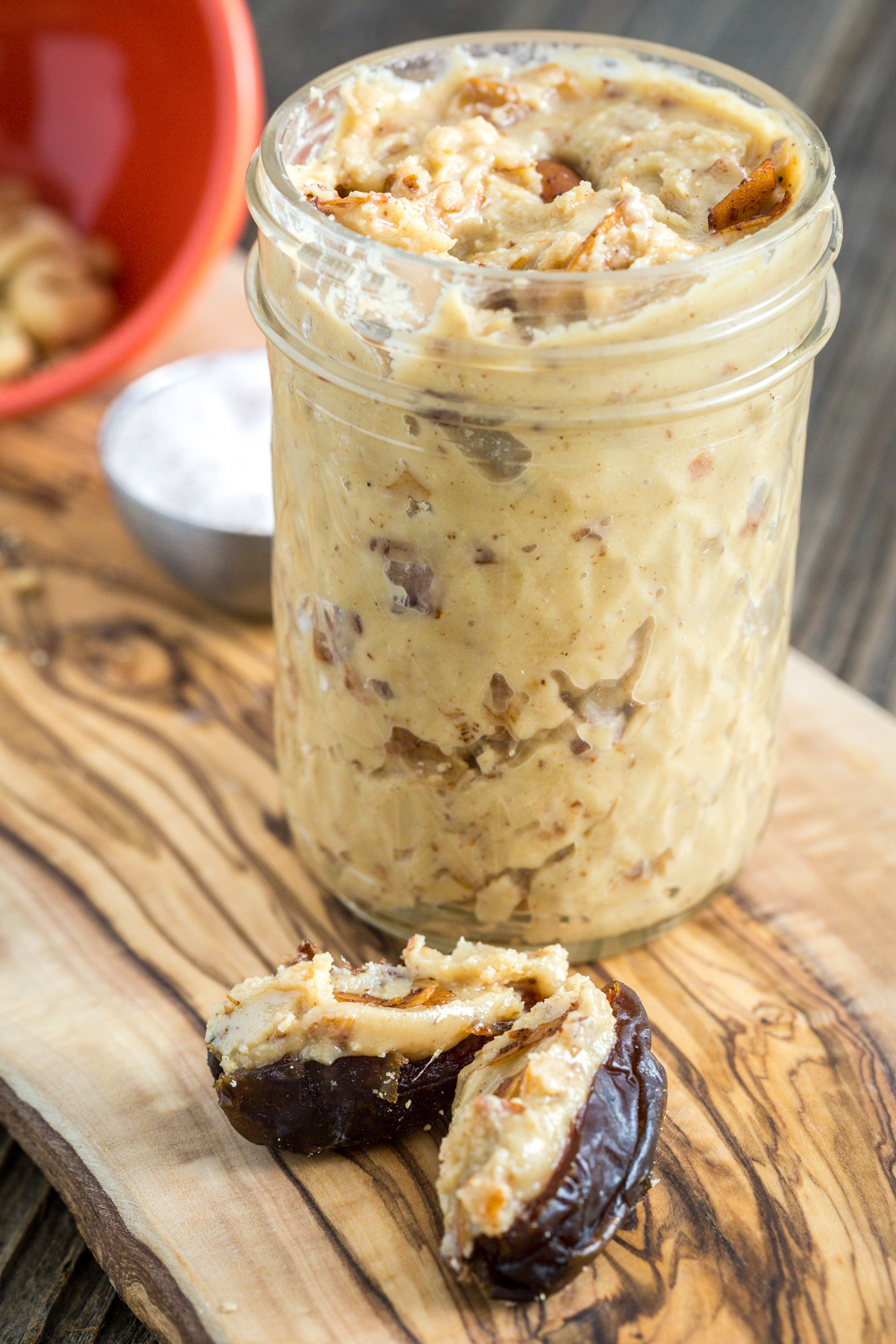 Today, I'm sharing with you not only my recipe for plain, smooth peanut butter, but also the variations for making Classic Crunchy, Cinnamon Raisin, Chocolate Fudge, and Maple Bacon.  They're all pretty great and you should try them all, but that Maple Bacon... oooh, boy!  If you'll excuse me, there's some peanut butter-stuffed dates begging to be eaten...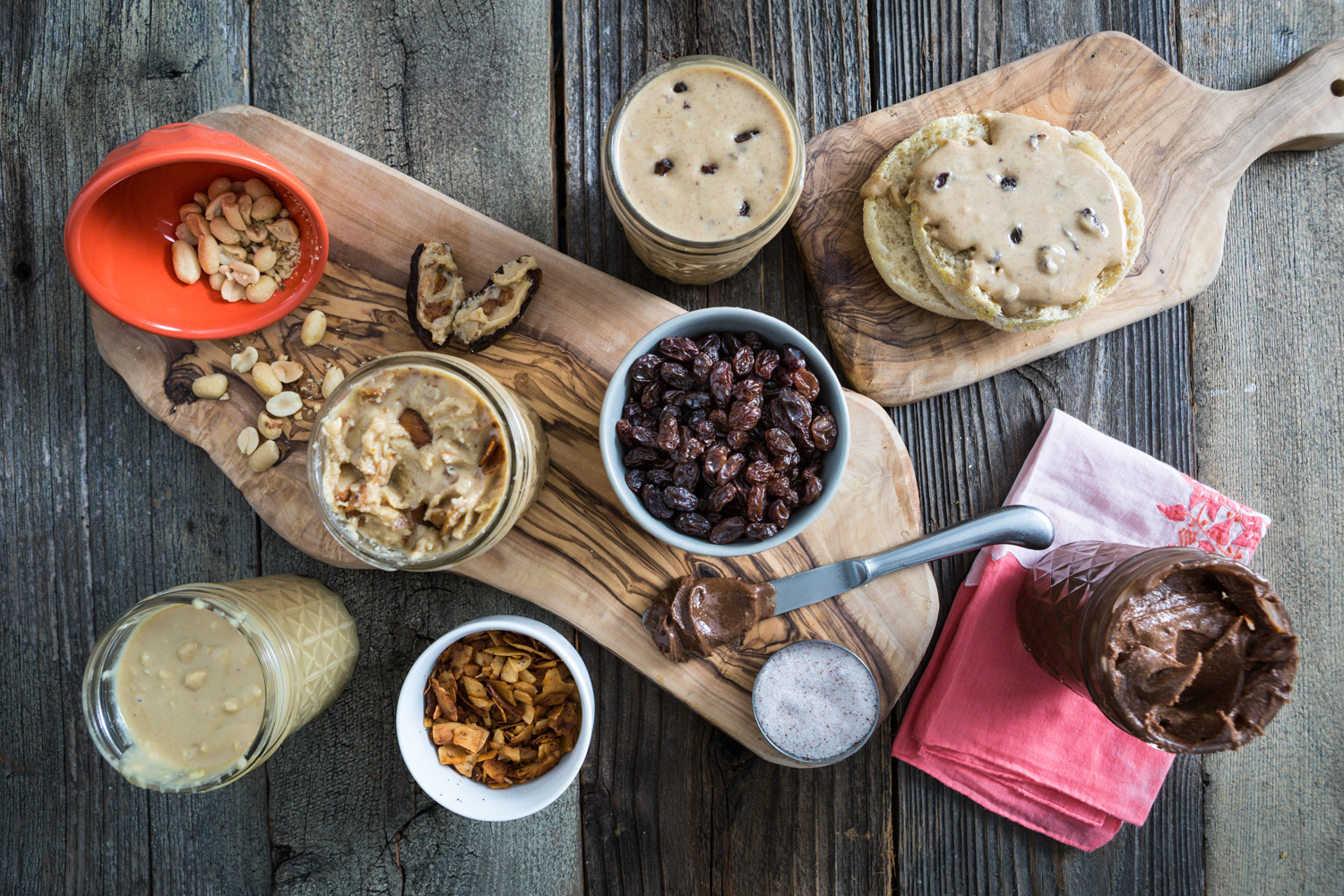 Peanut Butter Gone Wild: Smooth, Crunchy, Chocolate Fudge, Cinnamon Raisin & Maple Bacon!
Ingredients
for classic smooth peanut butter

2 cups roasted & unsalted peanuts
salt to taste (optional)
sweetener to taste (optional, but I add just a 1/2 packet of stevia)

for classic chunky peanut butter

additional 1 cup of peanuts

for dark chocolate peanut butter

2 oz. cocoa butter (about 1/2 cup)
4 tablespoons cocoa powder (or cacao powder for a stronger chocolate taste)
2-3 tablespoons coconut nectar (or agave nectar)

for cinnamon raisin peanut butter

2-3 teaspoons of ground cinnamon
1 cup raisins

for maple bacon peanut butter

4 tablespoons maple syrup
1/2 - 2/3 cup of coconut bacon (I used Phoney Baloney's)
Instructions
In your food processor, process the peanuts until they are completely smooth and creamy. You may have to scrape the sides a few times and it may take a little while, but hang in there.
Once it's smooth, add salt and/or sweetener according to taste. Store in an airtight container.

for the classic crunchy peanut butter

Add in the additional peanuts and pulse several times until broken up and chunky.

for the cinnamon raisin peanut butter

Add in the cinnamon and raisins and pulse a few times to incorporate and roughly chop the raisins a bit.

for the chocolate fudge peanut butter

Melt the cocoa butter in the microwave for about 1-2 minutes (do it in 30 second intervals to make sure you don't overdo it). Add the cocoa butter, coconut nectar (or agave syrup) and the cocoa powder to the peanut butter. Puree until smooth. It will appear liquidy, but don't worry- it will thicken as the cocoa butter hardens.
Add the maple syrup and process until smooth. Add the coconut bacon and pulse a few times to incorporate.
Love animals?  Want to support Keepin' it Kind in the upcoming Walk For Farm Animals?  Find out why I'm walking and how you can help!
What's your favorite type of nut butter?
Photography by Chris Miller