Making my own ice cream has never been something I was too excited about.  Actually, I should say that after my very first experience with ice cream making, I felt it was better left to the pros.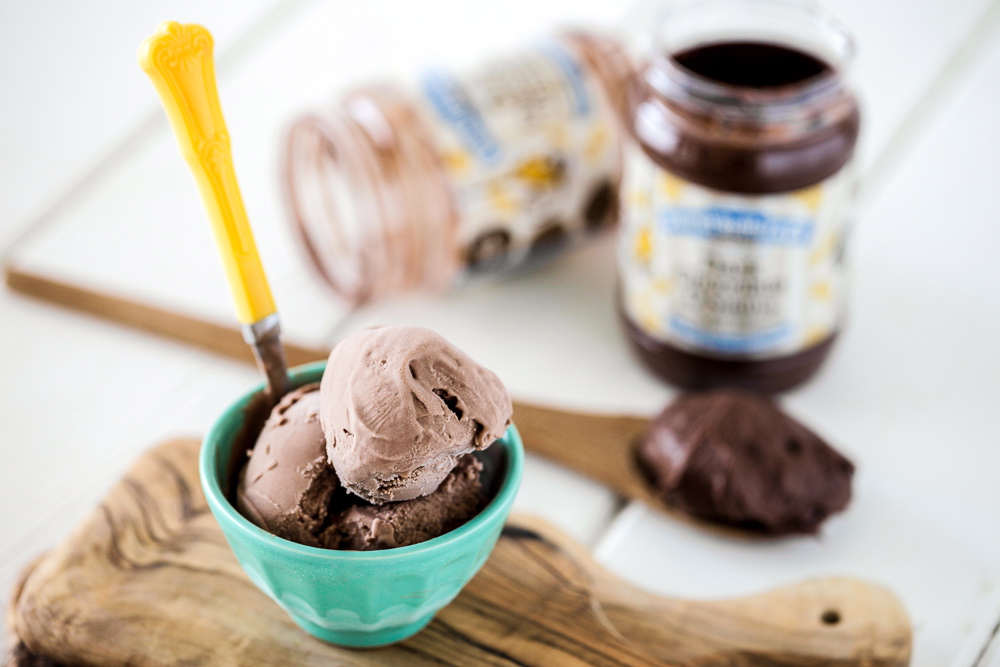 My grandma (and probably my mom and a couple of my well-intentioned aunts) all thought it would be really fun to make ice cream the old fashioned way and the kids would get to do all the work.  Fun, right?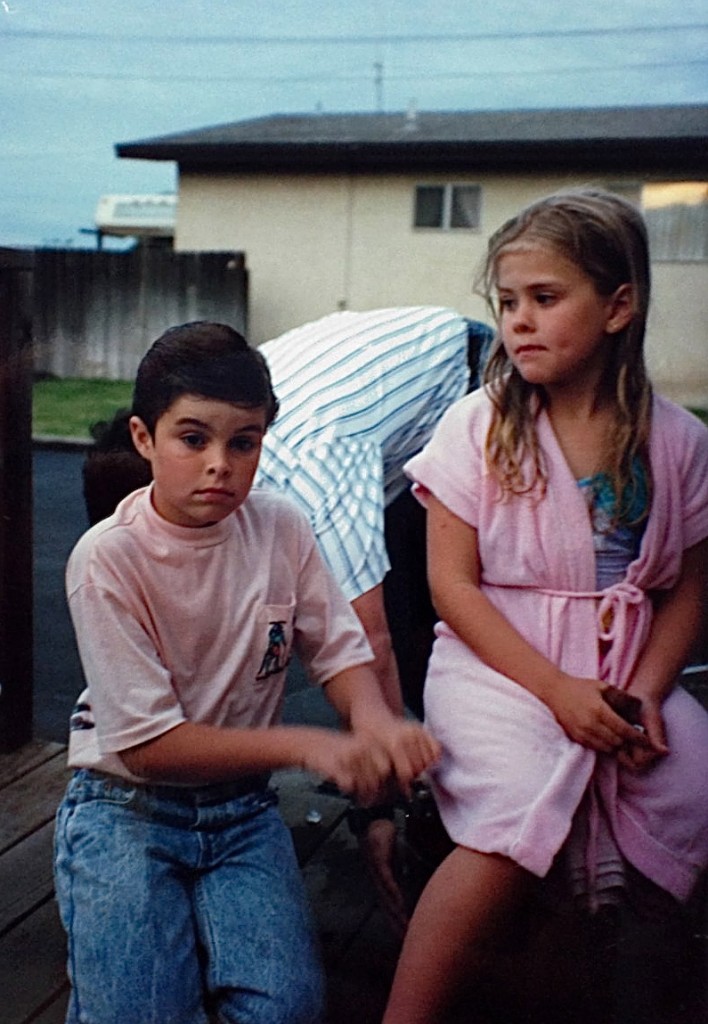 Photo courtesy of Mom
That's my cousin doing the churning while I freeze my ass off sit on the ice cream machine to hold it still.  See how much fun we're having?  Yeah, me neither.  I'm sure you can probably understand how when I received a fancy, electric ice cream maker as a gift in my twenties, though I gave it the good college try, I could never really get into making my own ice cream.  My bum would get cold every time I thought about it.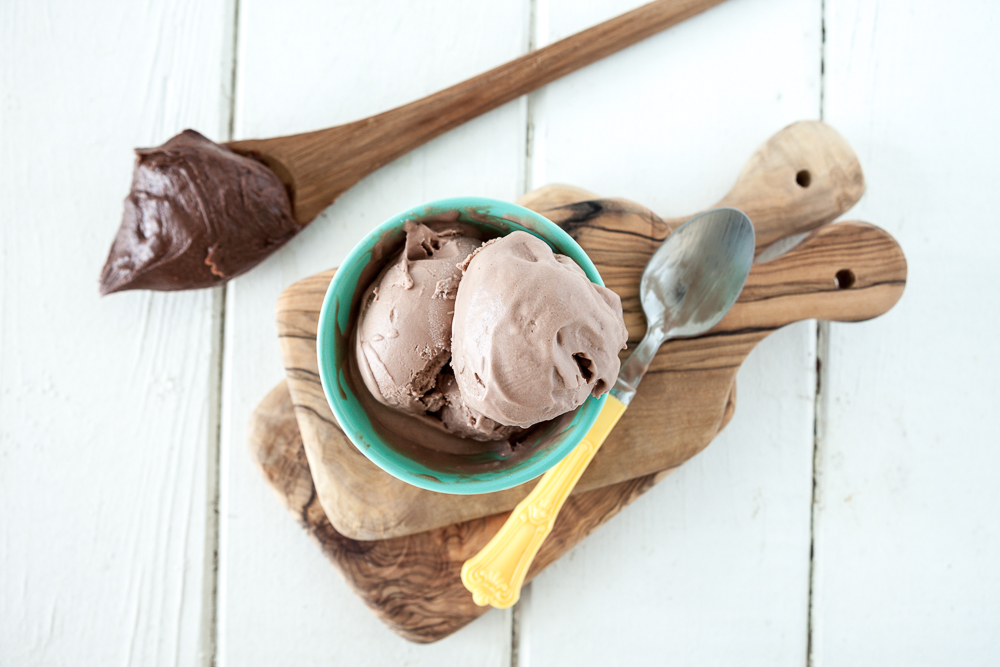 Then last summer happened.  My first summer as a vegan and as a blogger and every vegan blogger and their mother began to do posts for vegan ice cream recipes.  I would eat my store-bought ice cream while staring at other blogger's homemade ice cream and wonder to myself  "Should I give it a try?"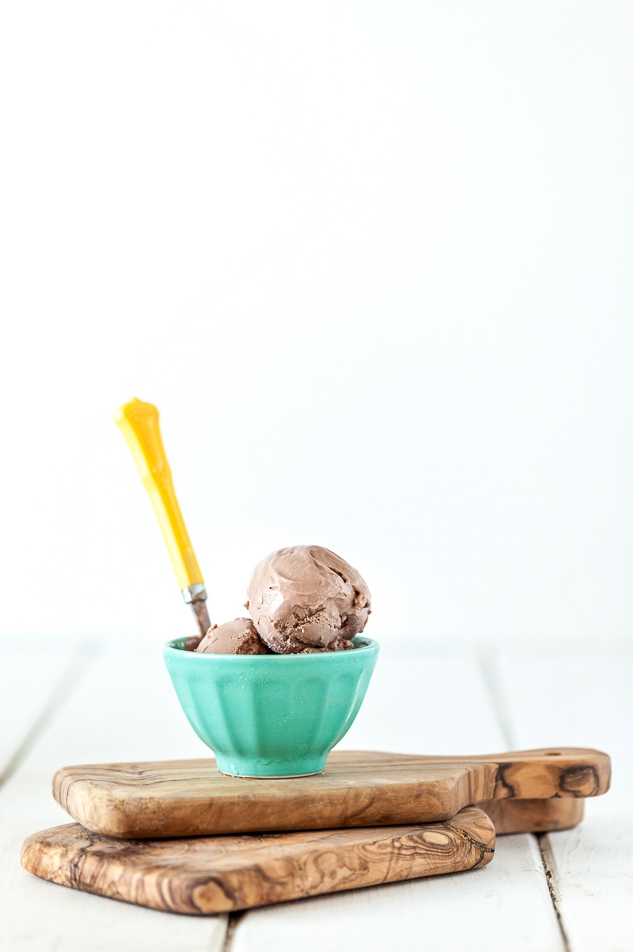 Fast forward to a month ago when Chris and I each received a jar of Peanut Butter & Co.'s Dark Chocolate Dreams in our Vida Vegan Con swag bag.  I knew that if left in the cabinet, both jars would be devoured in a matter of days by myself and my step-daughter, making us both sick to our stomachs in the process (I know this by experience.*  Peanut Butter & Co.- you are both my best friend and my worst enemy!).  I also know myself well enough that if there is something in the pantry that is to be used in a recipe, I won't touch it, so I knew if I created a recipe using this incredible concoction, I wouldn't touch it.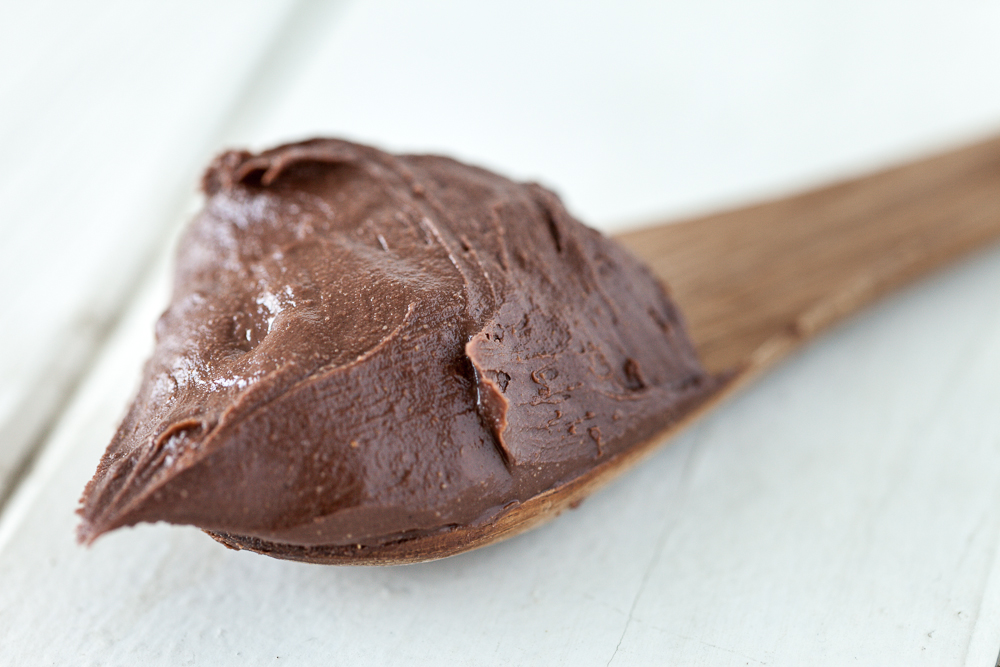 I came up with a great number of wonderful ideas, but the idea for ice cream was the one I could not leave alone.  I took advantage of an old Amazon gift card and ordered myself an ice cream maker.  Once the machine arrived, I wasted no time getting this dreamy recipe started.  The result was far better than I had imagined.  Rich and creamy peanut butter ice cream with dark chocolate undertones.  There are times while eating this ice cream that I couldn't tell whether it was more peanut buttery or more chocolatey.  I didn't let this quandary stop me however, from enjoying each and every bite or from whipping up a new batch when Chris, Sophia and I had gone through the first batch in two days.  The best part?  My butt never froze once.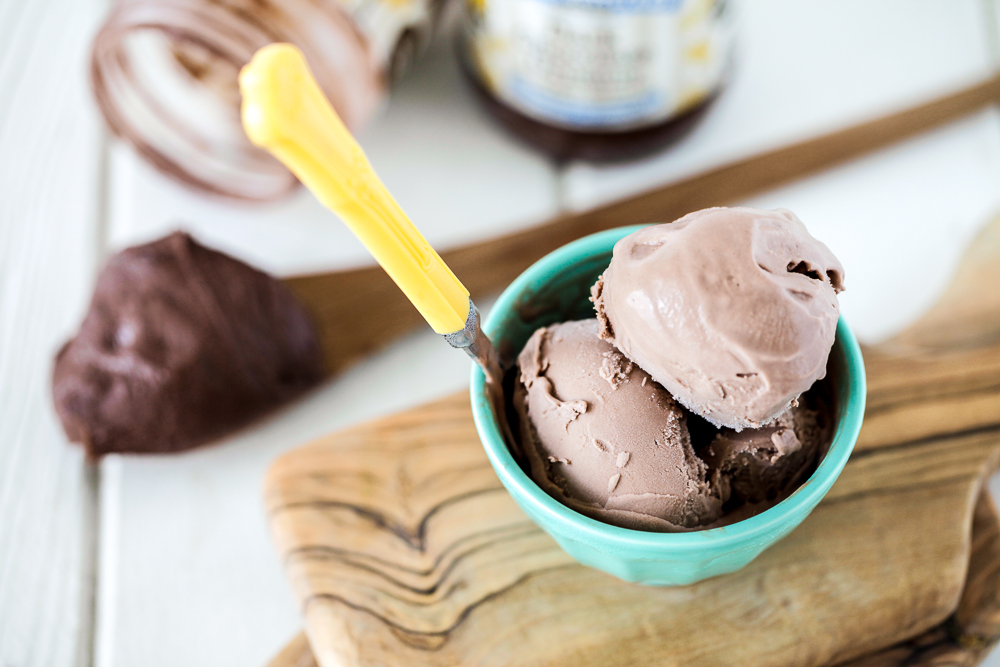 Peanut Butter Dark Chocolate Dream Ice Cream
Ingredients
1 can (about1 3/4 cups) full fat quality coconut milk (organic when possible)
1 cup almond milk
3/4 cup Peanut Butter & Co.'s Dark Chocolate Dreams Peanut Butter (or you can try regular creamy peanut butter, mixed with some cocoa powder- mix to taste. Note: I have not tested this method)
1/2 cup brown rice syrup (or other liquid sweetener)
1 teaspoon vanilla extract
Instructions
In a blender, combine all the ingredients and blend until fully combined. Transfer to an airtight container and refrigerate for 2 or more hours, until completely chilled.
Once the mixture is chilled. Pour it into your ice cream maker, according to your machine's instructions. Let it churn for about 20-30 minutes or when your machine is done. Transfer to an airtight container and freeze for another 2-3 hours or overnight. If you leave it longer than a few hours, you may have to let it thaw for 5-10 minutes before you serve it. Enjoy!
What's your favorite flavor of ice cream?
*In my defense, it was the wrong time of the month so all bets were off when it came to peanut butter.
Photography by Chris Miller