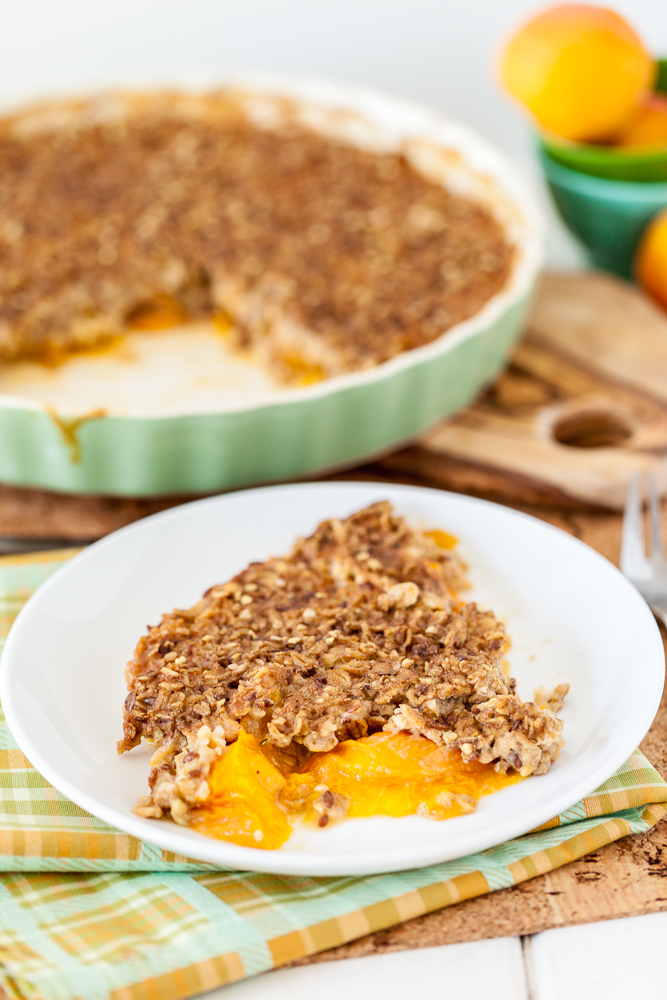 It's pretty easy to get so caught up in trying to please everyone else that you forget to do things just for yourself.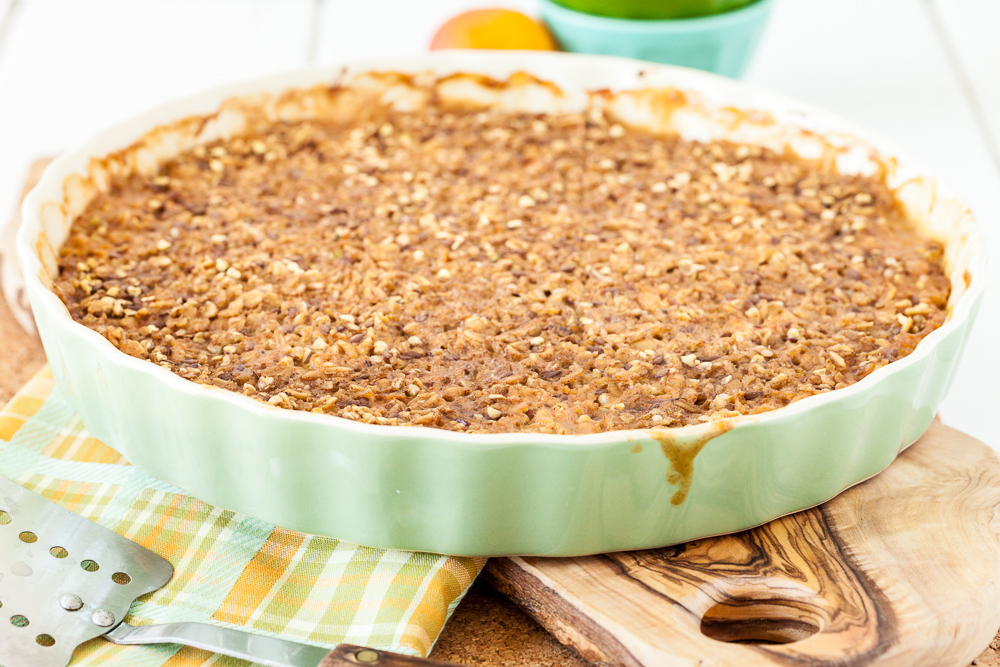 I'm sure we all have been guilty of this at some point, but for me, the biggest example of this for me is when it comes to cooking.  On the weekends, all of my meal-planning revolves around what everyone will like.  At dinnertime, I generally will make two different dinners just to make sure that the twins get a dinner that they like and Chris and I get to eat something that fits our tastes more than plain creamy pasta.  For Sunday brunch, meal-planning becomes a careful dance, trying to create something that everyone will like.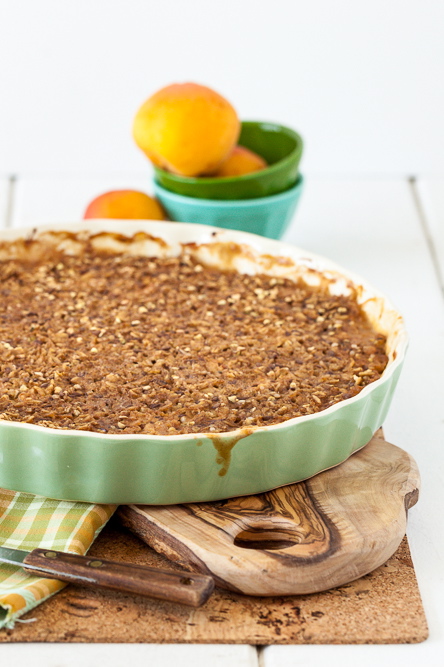 Recently, however, I decided I needed to make a little something, just for me.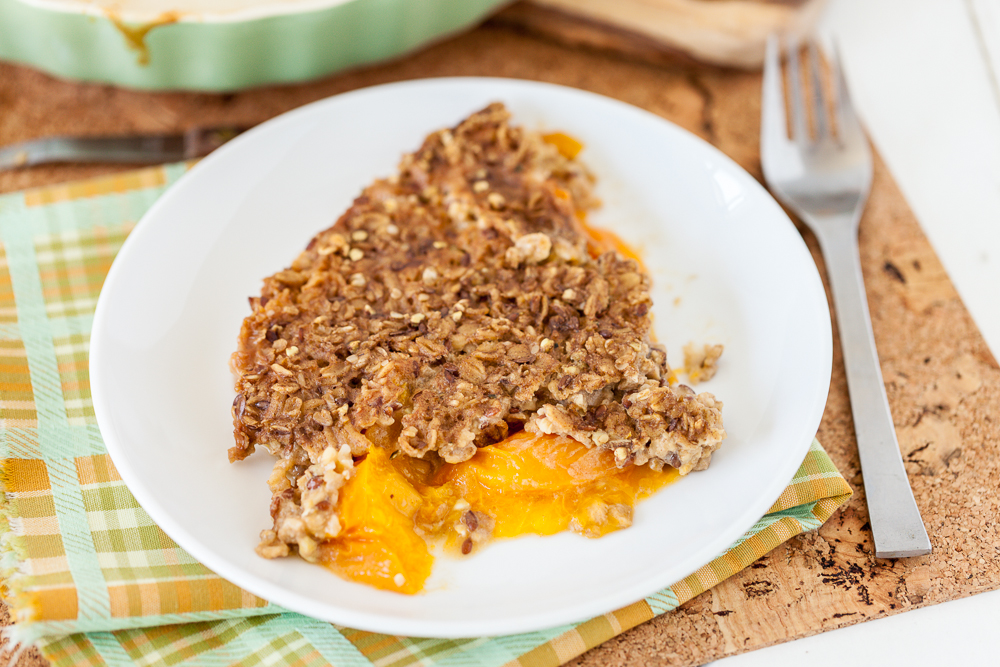 I knew Chris and the twins would be perfectly happy just eating cereal and if I offered them oatmeal, it would quickly be turned down by all.  We also had a ton of apricots from our CSA that needed to be used up, and the twins are deathly afraid of stone fruits ever since they learned that the pits are poisonous (it doesn't even matter if we remove the pit for them- they still think they will fall ill after one bite).  With all of this in mind, I decided to make a breakfast version of one of my favorite desserts.  Just for me.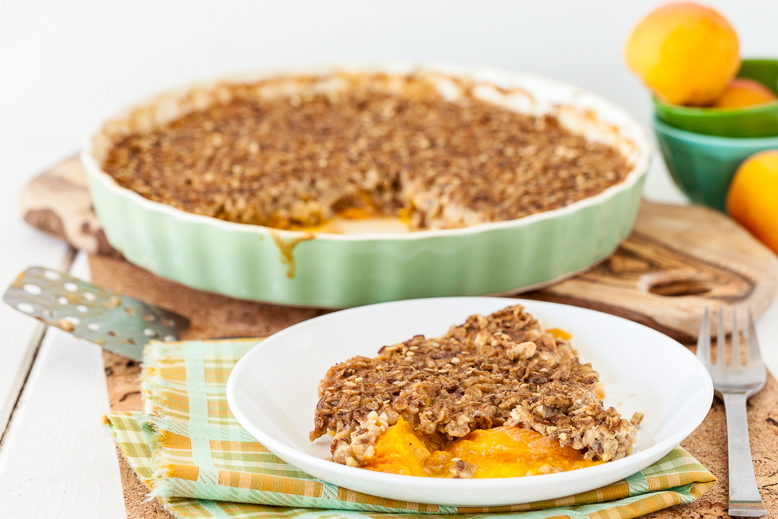 I must admit, I felt a little guilty about letting the rest of the family fend for themselves.  It's like when you decide to take a yoga class rather than doing the grocery shopping or picking up the dry-cleaning.  You know it's great for you, but you fear that you're letting others down.  This guilt quickly went away, however, when I began to smell the apricot crumble oatmeal.  Hints of cinnamon and ginger along with a scrumptious warm and fruity scent filled the house.  No one else even noticed the beautiful aroma but I just couldn't wait for my treat to come out of the oven.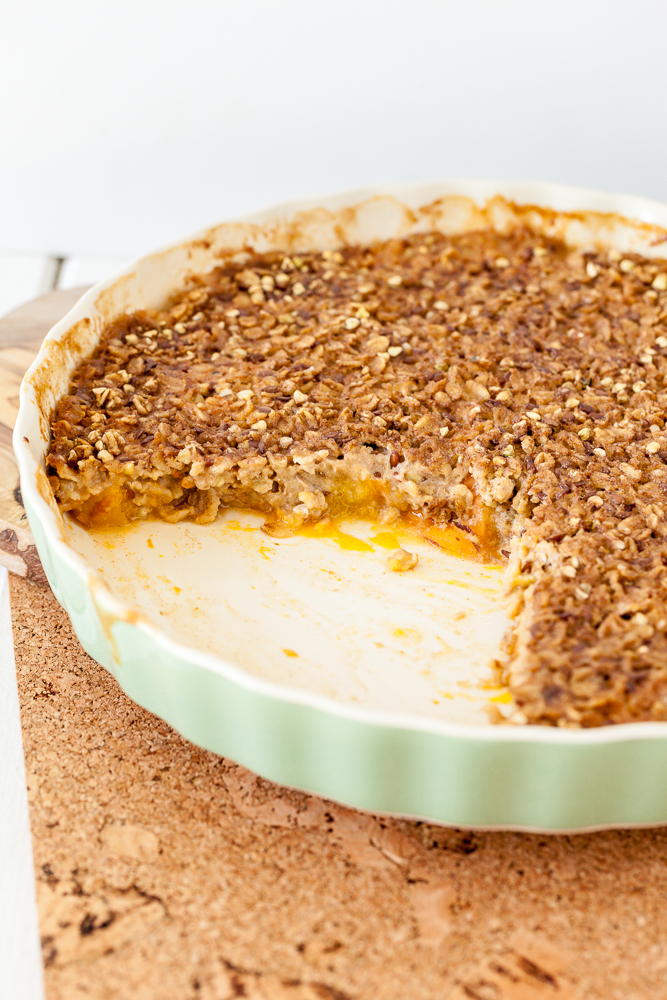 Once it had emerged from the oven and cooled enough for me to scoop some onto my plate, I dove into my beautiful baked oatmeal.  Warm, delicious, gooey and crumbly- this baked apricot crumble oatmeal made for the perfect Sunday morning brunch for one (though there is definitely enough to share and I even had leftovers the next day).  I did share a bite or two with Chris because he was curious, but I really just sat peacefully by my dining room window and enjoyed each and every bite.  Sometimes you just have to do that sort of thing.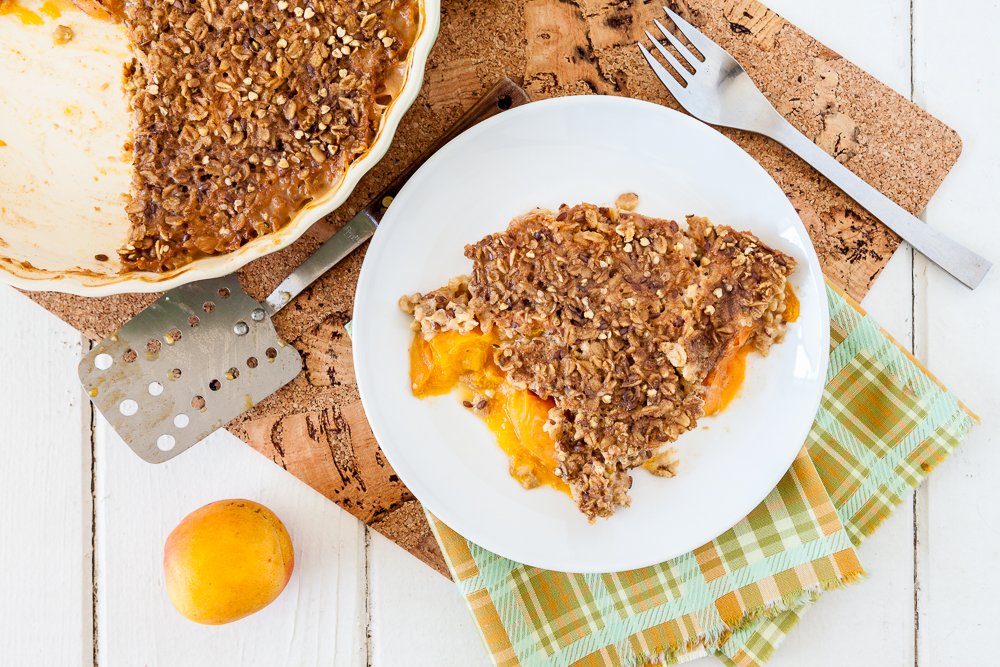 Baked Apricot Crumble Oatmeal
Ingredients
1 cup rolled oats (certified gluten-free if necessary)
3 tablespoons buckwheat groats
1 1/2 tablespoons hemp seeds
2 packets of stevia (or about 1 teaspoon sweetener of choice)
1 teaspoon ground cinnamon
1/2 teaspoon ground ginger
1/4 teaspoon salt
2 cups almond milk (or non-dairy milk of choice)
1 teaspoon blackstrap molasses
2 cups sliced apricots (about 1 inch slices)
juice of 1 lemon
1 teaspoon cornstarch
1 packet of stevia
Instructions
The night before you wish to serve this dish, combine all of the oatmeal ingredient together in a air-tight container, mix well, and allow to chill in the refrigerator overnight.
The next morning, preheat the oven to 375. Lightly grease a pie pan or square baking dish. Set aside.
Combine the apricots with the lemon juice, stevia, and cornstarch. Mix until fully incorporated. Pour into the prepared pie pan/baking dish. Remove the oatmeal mixture that has been soaking overnight. Pour the oatmeal over the apricot mixture.
Bake in the preheated oven for 20-30 minutes until oatmeal is mostly firm and the fruit mixture is bubbling. Remove from oven and let sit for about 5 minutes before serving. Enjoy!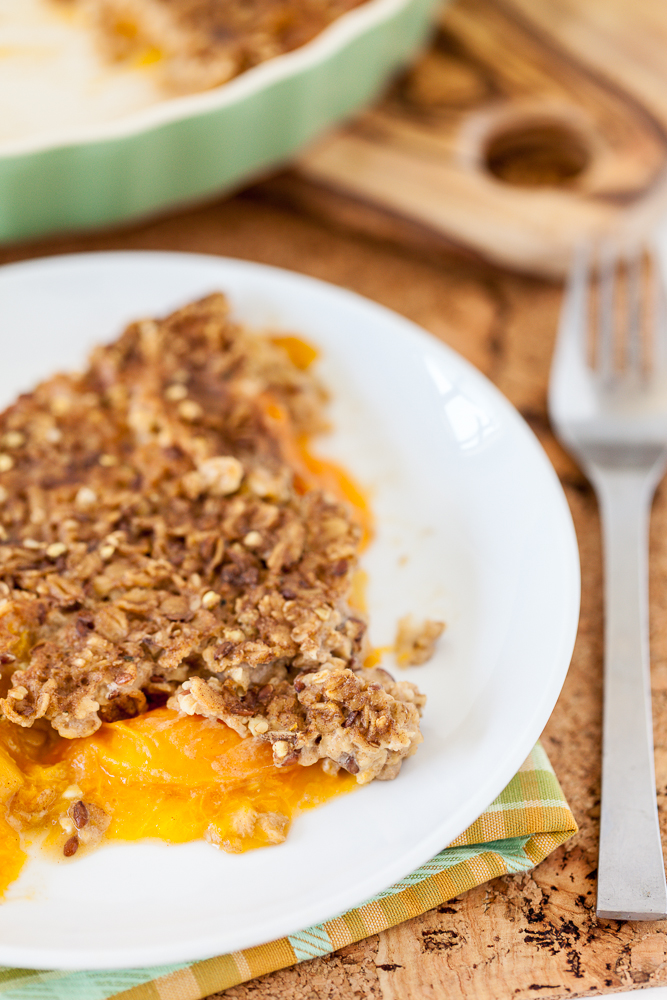 How do you treat yourself?
Photography by Chris Miller