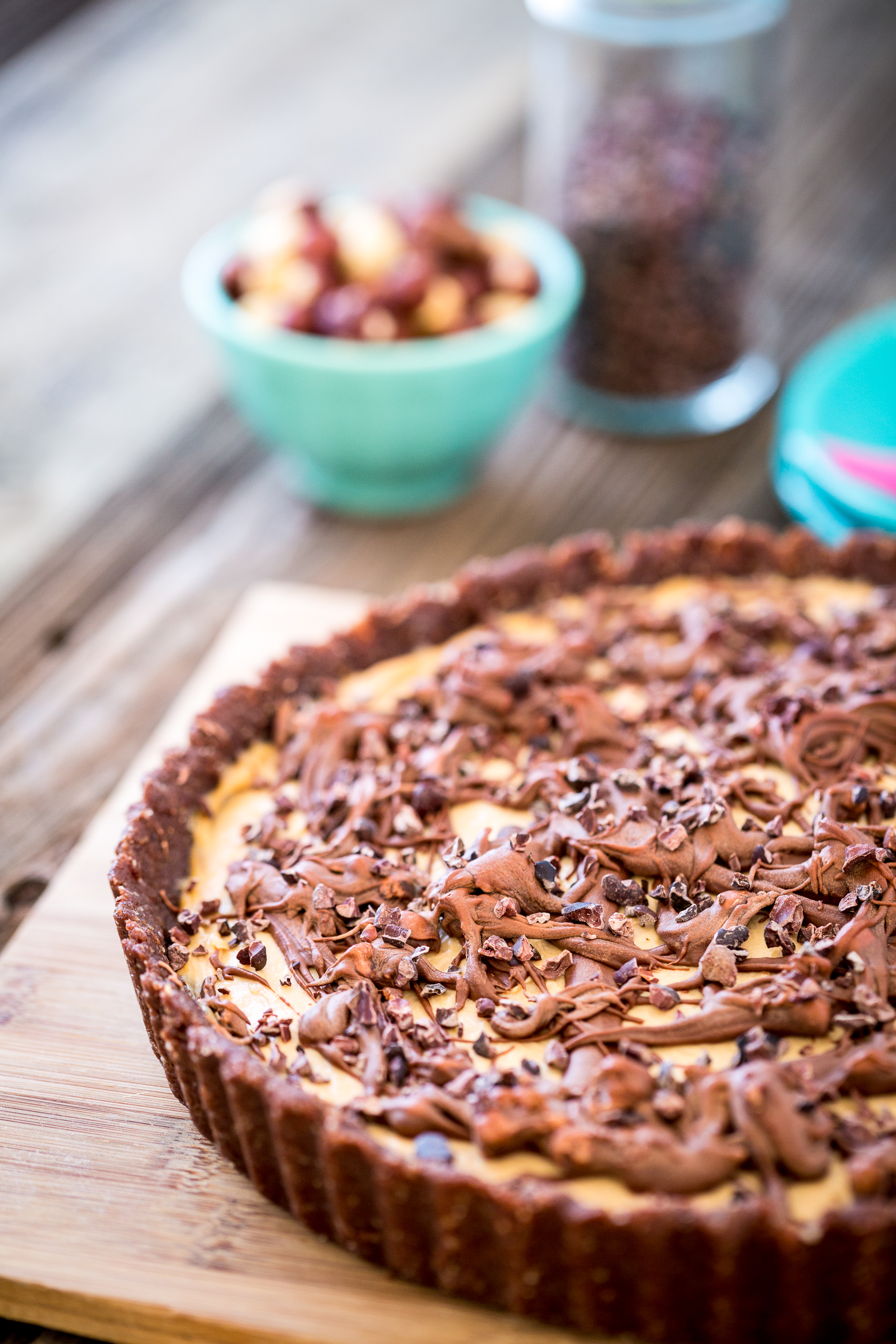 I have had a lot of jobs in my time.  My first job was as a baby-sitter, but my first job with an actual paycheck was as a gymnastics coach while I was in highschool and for a couple years in college.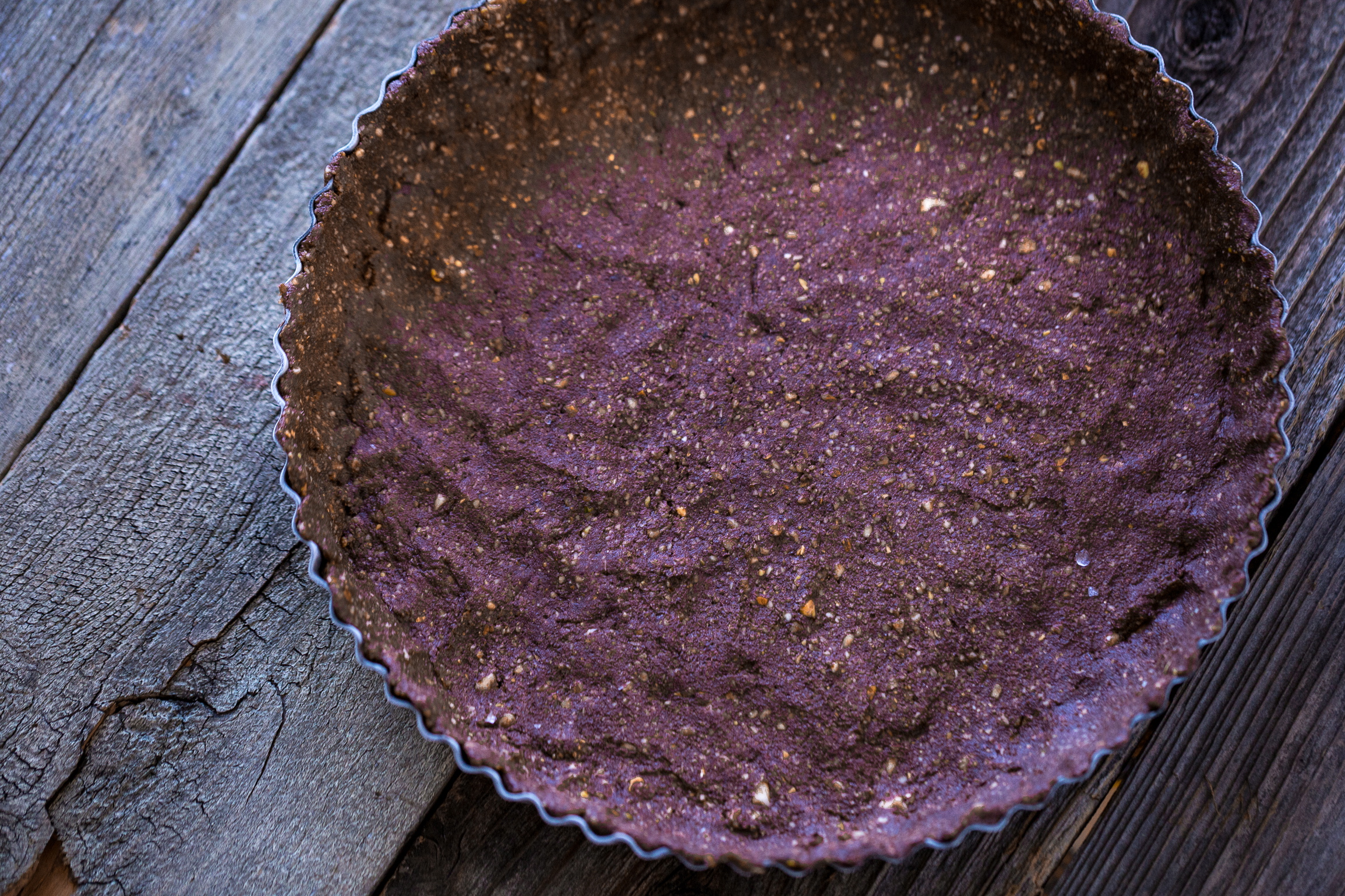 I was a personal trainer in a private training studio for over eight years.  I also led a few work-out boot camps.
During college I took on several odd jobs to help pay rent and tuition.  Dog walker/Petsitter being one of them.  I also started a short-lived event planning company after I got married to my first husband (I soon got burnt out on crazy-ass brides).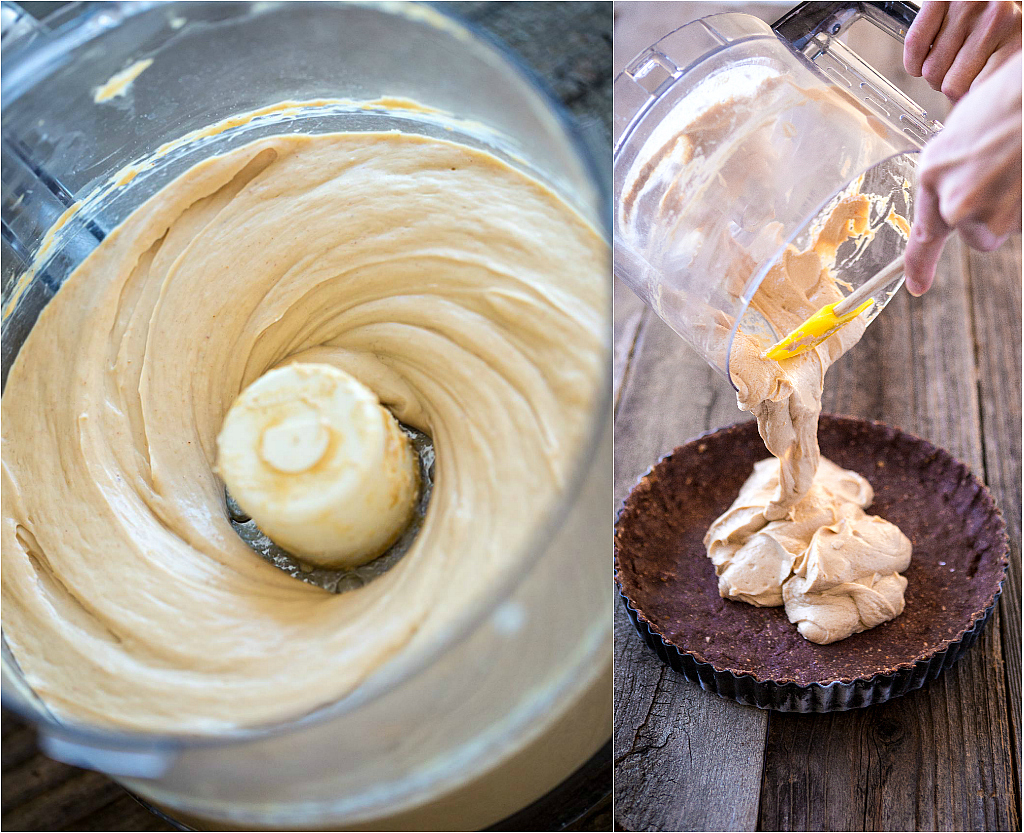 I was a Fairy Princess/Princess/Cinderella who entertained at children's parties.  I also taught after-school Storybook Theater classes and during the summer, Mommy & Me Theater classes (Yeah, it was as weird as it sounds).
Later, post-divorce, I taught English in an Italian theater-based summer camp in Treviso, Italy.  I was a nanny in Florence too, though that did not end well.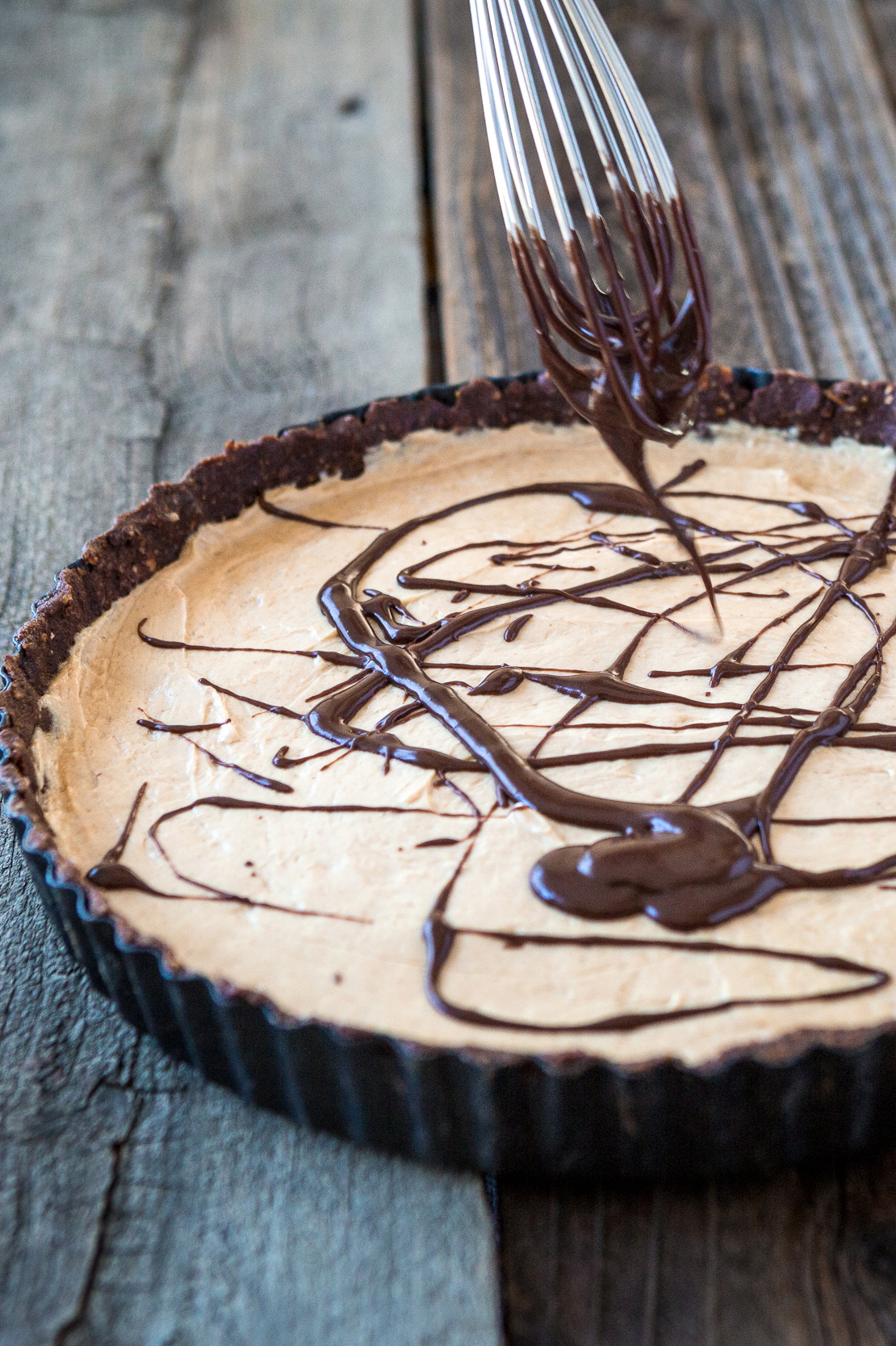 I was a salesgirl in a furniture gallery when I met Chris.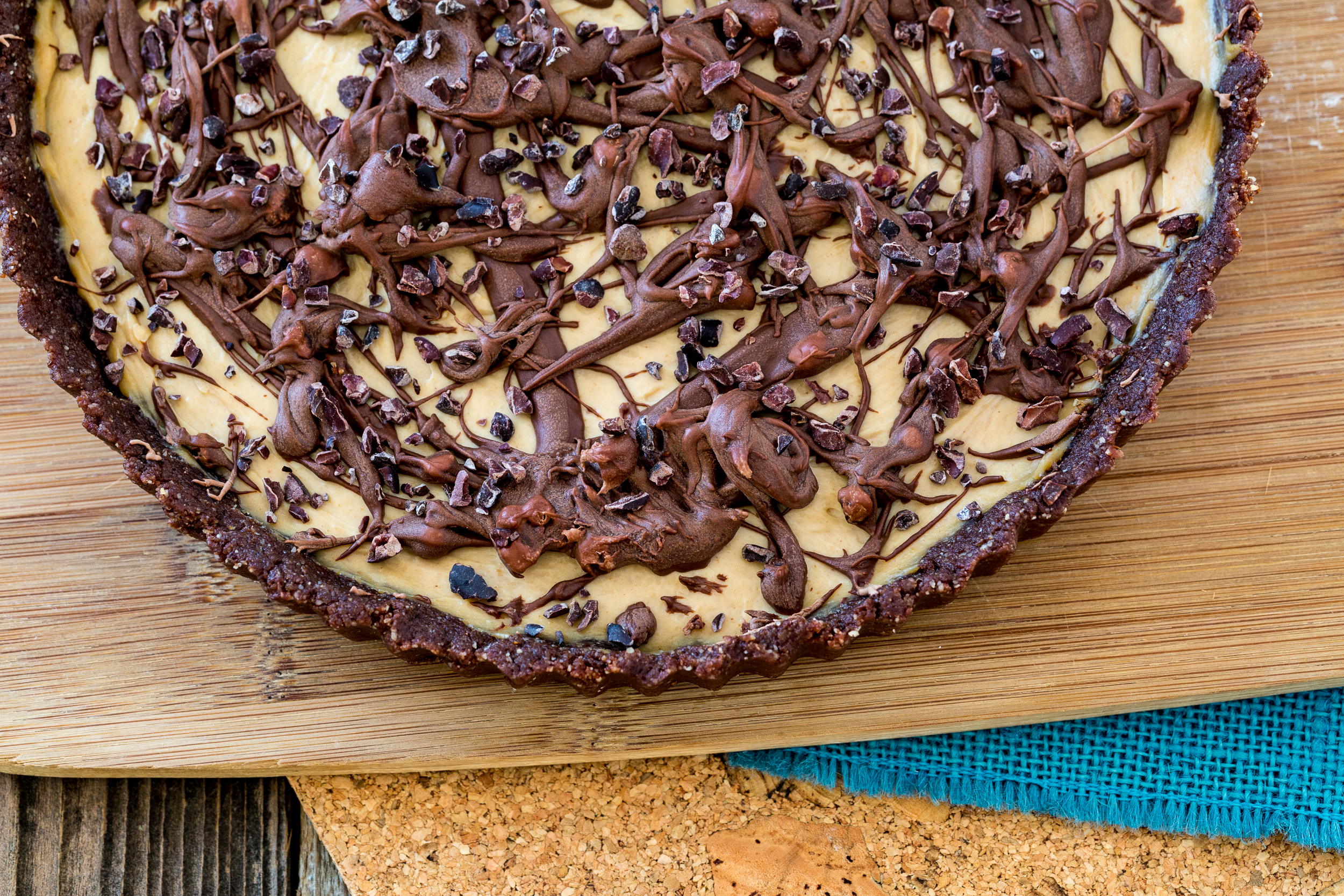 I worked as a fromagier at a fancy French restaurant in West Hollwood.  I also picked up some cocktail waitressing shifts while I was there.  I left when I landed my (then) dream job as cheesemonger in an artisinal cheese shop.
Just before I turned 30, I realized I was getting to an age where I needed a job that had actual benefits.  I got back to my roots, helping people live a healthier life as a nutritional advisor for a personal catering company owned by a celebrity nutritionist.   When I went vegan, I could no longer handle this job.  I quit 2 years ago this month.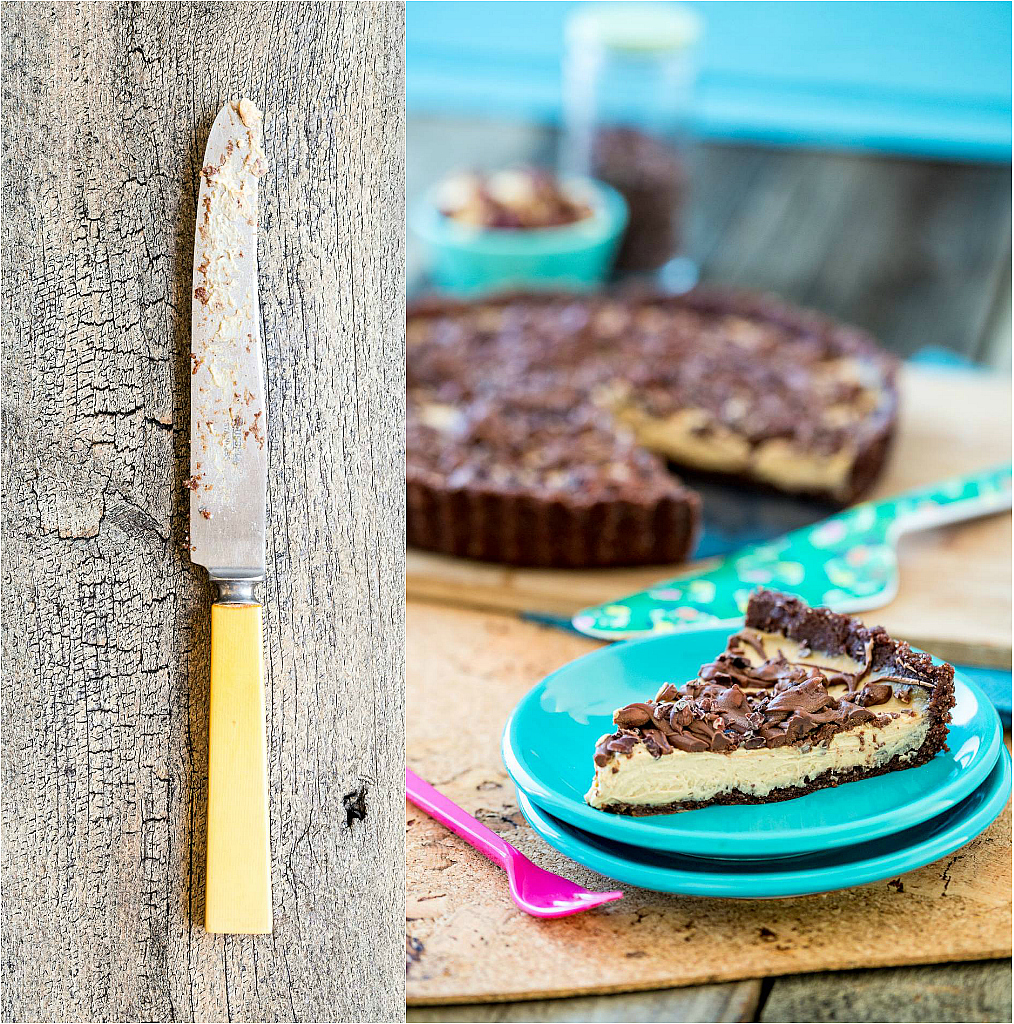 Since then, I've worked off an on as a locations coordinator for film (Chris hired me) but I mostly just worked on Keepin' It Kind.  Then, when I least expected, I got a job offer I could not refuse.  A job I had only ever just dreamt about.  A job I Never. Saw. Coming.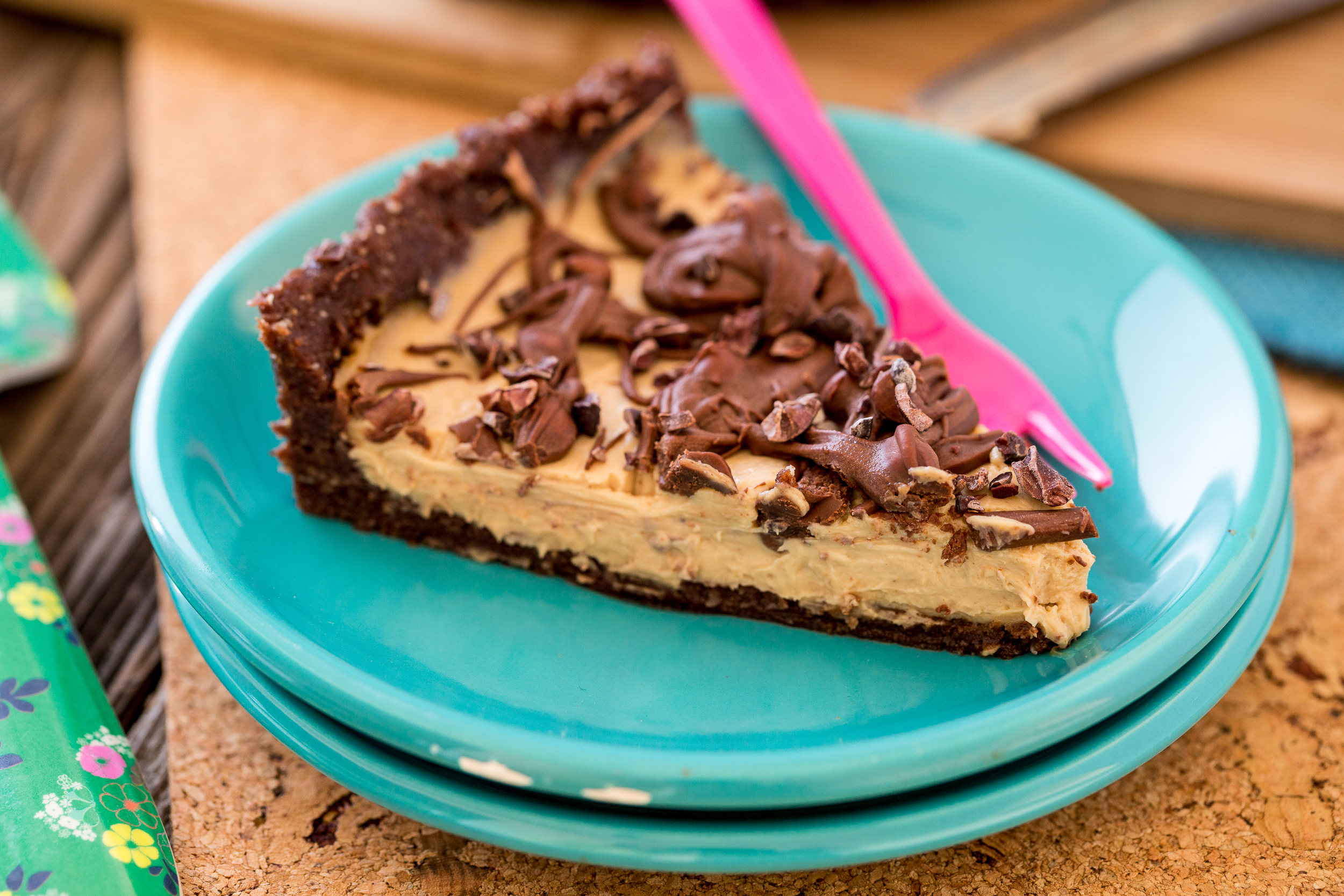 The newest title on my resume is: Cookbook Author.  Back in August, a few weeks before we left for Europe, The Experiment (the Forks Over Knives Cookbooks, Veganissimo, Vedge) contacted me with a concept for a book that they thought I would be a good fit for.  Now, a couple of months later, Chris and I are learning the ropes of putting together a cookbook and loving every minute of it!  I am so incredibly grateful for all of your support and encouragement since Keepin' It Kind began.  We wouldn't be where we are today if it weren't for you.  I have to keep pinching myself because I can't believe I'm actually writing a cookbook right now!  There will be more details to come, but for now, if I don't respond to your comments (though I read & love every single one and will do my best to respond!!!) or if I fall off my regular blogging schedule (though I'm doing my very best not to), you'll know what I'm up to.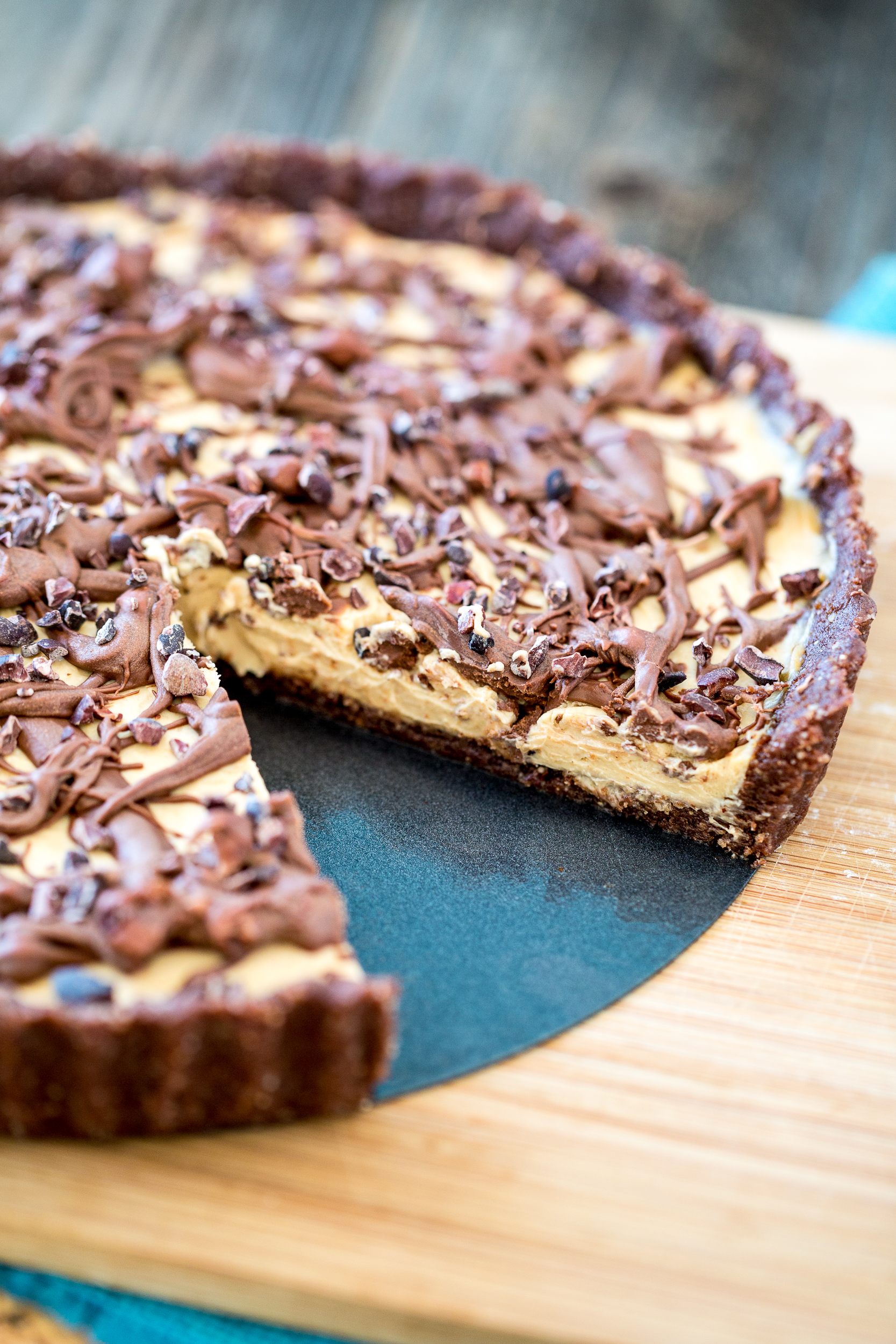 To celebrate, I'm sharing a recipe for a no-bake chocolate peanut butter tart.  It's inspired by my favorite pie that my grandma used to make.  Since my grandma is the one who taught me to cook, it seems only appropriate that for this occasion, I share a recipe based on one of her best.  The concept of mixing peanut butter and silken tofu together is not a new one, but it's a great one nonetheless.  There's a dreamy chocolate hazelnut crust and it's topped with drizzles of creamy chocolate ganache.  If you hadn't guessed by looking at it, let me tell you- this tart is RICH.  Meaning, a sliver (1/16th of the tart) will certainly satisfy any sweet/chocolate/peanut butter/decadent dessert cravings you may have.  It's also comes together very easily so no matter how busy you are with work, you have no excuse not to treat yourself to this tasty treat.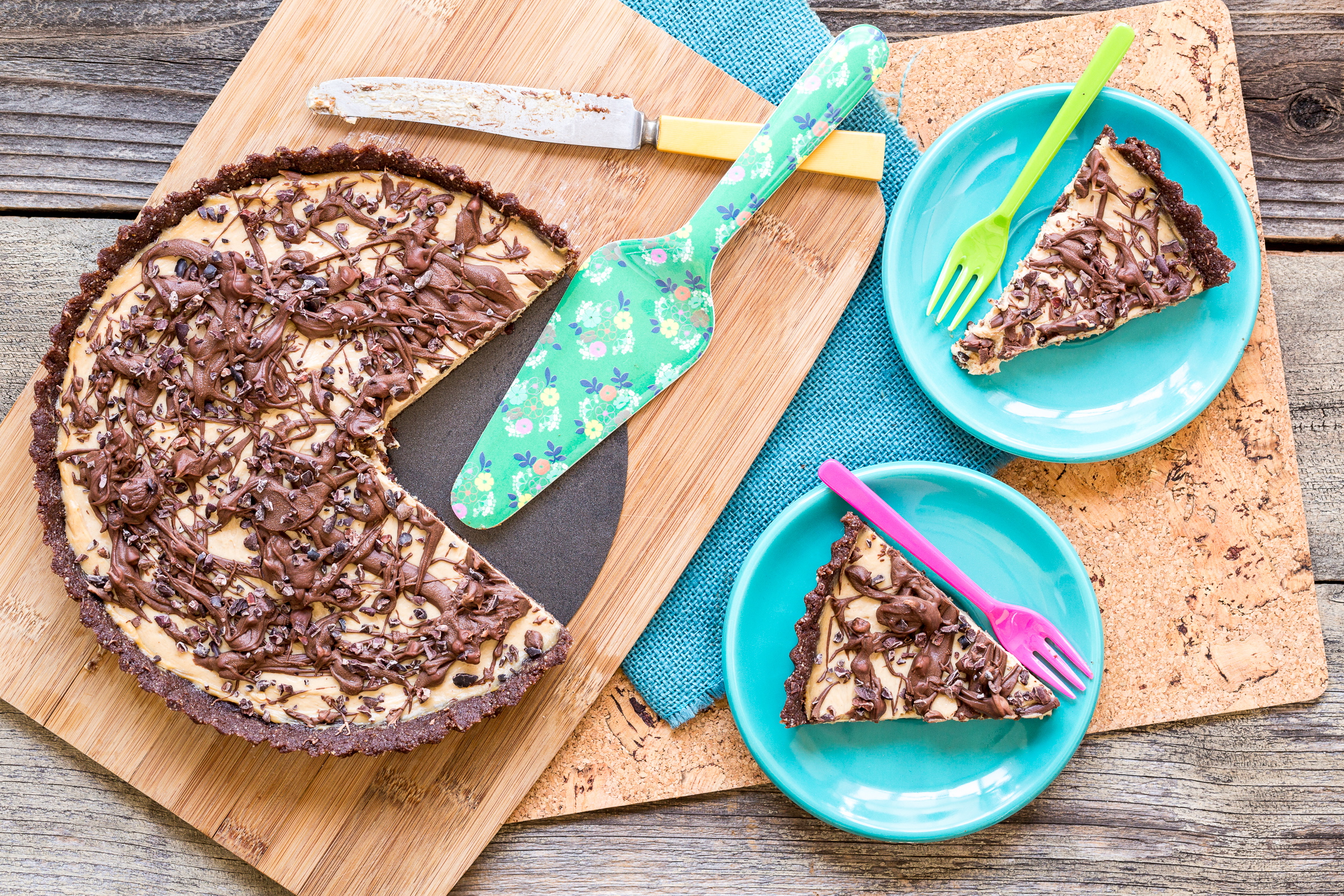 No-Bake Chocolate Peanut Butter Tart
Ingredients
2 cups raw hazelnuts
10 pitted dates
1/4 cup cacao powder
1/4 teaspoon salt

for the peanut butter filling

1 cup peanut butter (I used Peanut Butter & Co. Smooth Operator for this one, but I've also used homemade before)
1 12oz box silken tofu, drained
2 packets of stevia (or 2 teaspoons dry sweetener of choice)
1/8 teaspoon xanthum gum (optional- adds a bit of firmness)

for the chocolate ganache layer

1/2 cup dark vegan chocolate chips
1/4 cup coconut milk
cacao nibs
chocolate chunks/shavings
Instructions
Combine the hazelnuts, dates, and cacao powder in the bowl of a food processor. Pulse until smooth and crumbly, scraping sides as needed. Pulse until combined.
Lightly grease a tart pan or springform pan. Press the crust mixture into the bottom of the pan and (if using a tart pan) up the sides. Place in the freezer for 1 hour.

for the peanut butter filling

In a blender or food processor, combine the filling ingredients. Process until smooth, scraping sides as needed. Pour the mixture on top of the crust in the tart/springform pan. Use a rubber spatula to smooth out. Freeze for at least one 1 hour.
Place the chocolate chips in a bowl. Set aside.
Pour the coconut milk into a small pot on the stove and bring to a boil. Right when it begins to boil, remove it from heat and pour it over the chocolate chips. Let it sit for about minutes and then VERY GENTLY stir until it is completely combined and smooth. Let it cool at room temperature.
Once the tart has set for at least an hour, drizzle the cooled chocolate ganache over the top of the peanut butter layer. Sprinkle with cacao nibs and/or chocolate chips/chunks, if desired. Refrigerate until chocolate is set, about 30-60 minutes. Remove from the refrigerator slice and serve. Enjoy!
Notes
You should line the bottom part of your tart pan with parchment paper if you can. It will make it much easier to transfer to a serving plate. I forgot this step and that's why I had to keep it on the tart pan base.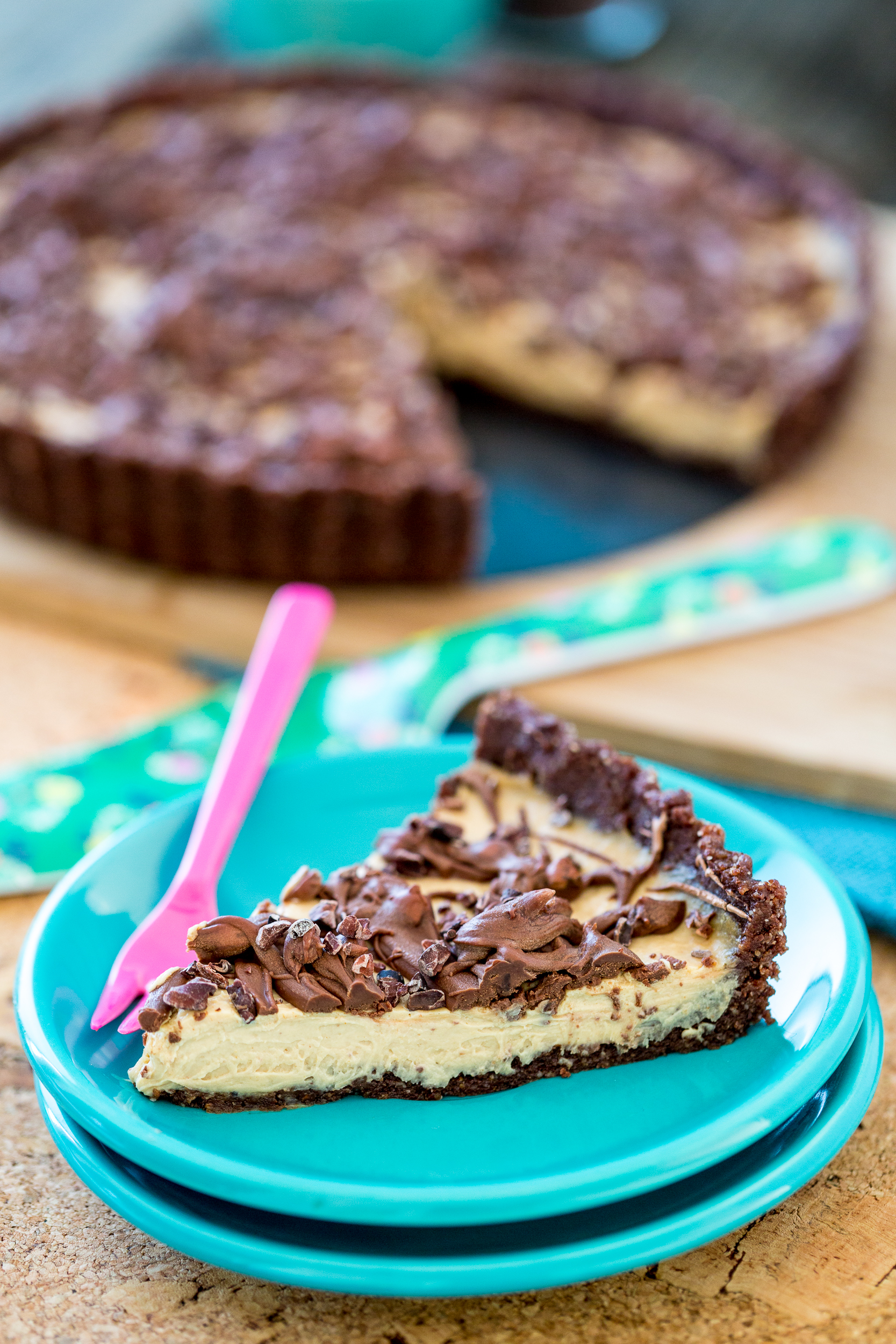 Congratulations to Melissa Atlas, the winner of the Journey Bar Sampler Pack Giveaway!  Thank you so much to all who participated.  Stay tuned- I have another sweet giveaway tomorrow!
What jobs have you had in your life?
Photography by Chris Miller