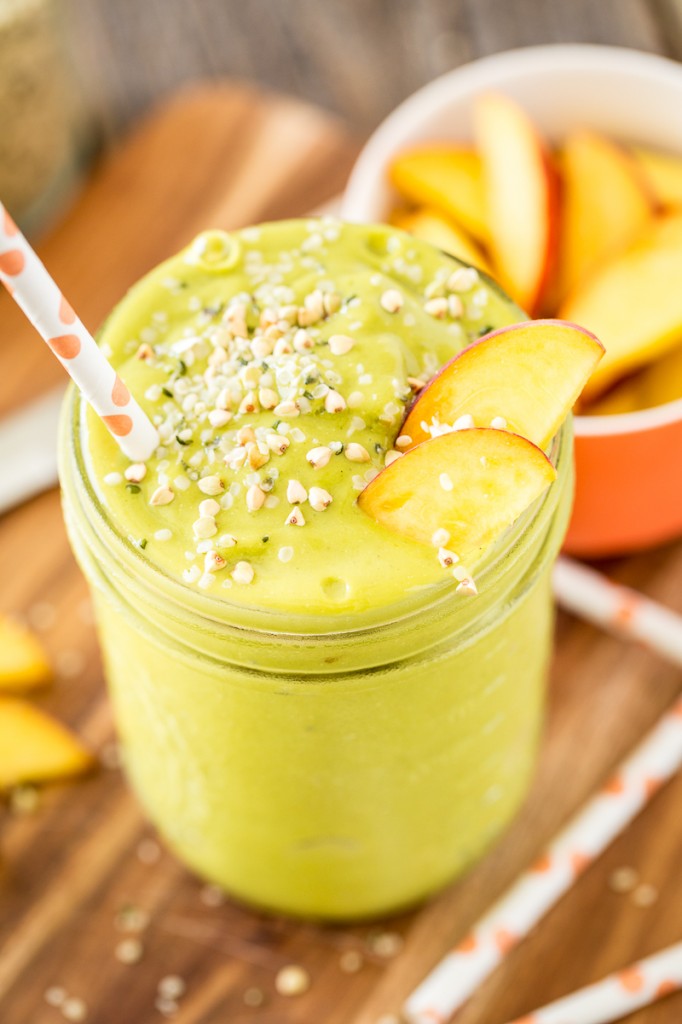 Sometimes it feels really good to shake up your whole routine.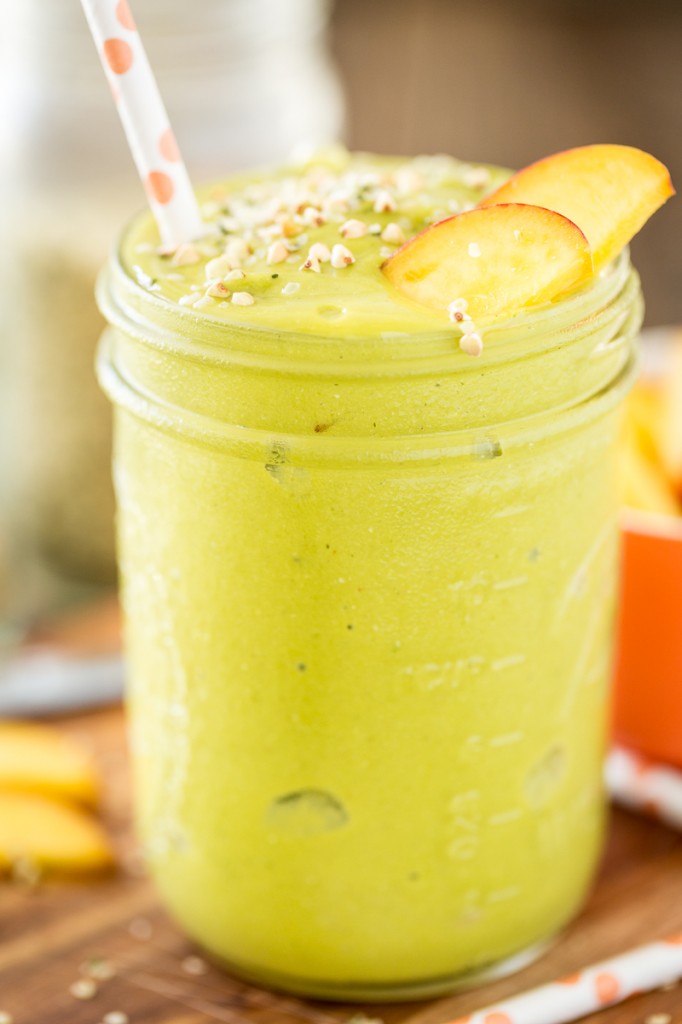 Perhaps it's something as big as starting a new job or even perhaps quitting your job to work from home. It could be moving your evening workout to the morning or taking your dog for a walk on a different route. It could even be as small as parting your hair on the left side instead of the right. Somehow, making a change, no matter how big, can make you feel vibrantly alive. Fresh and new.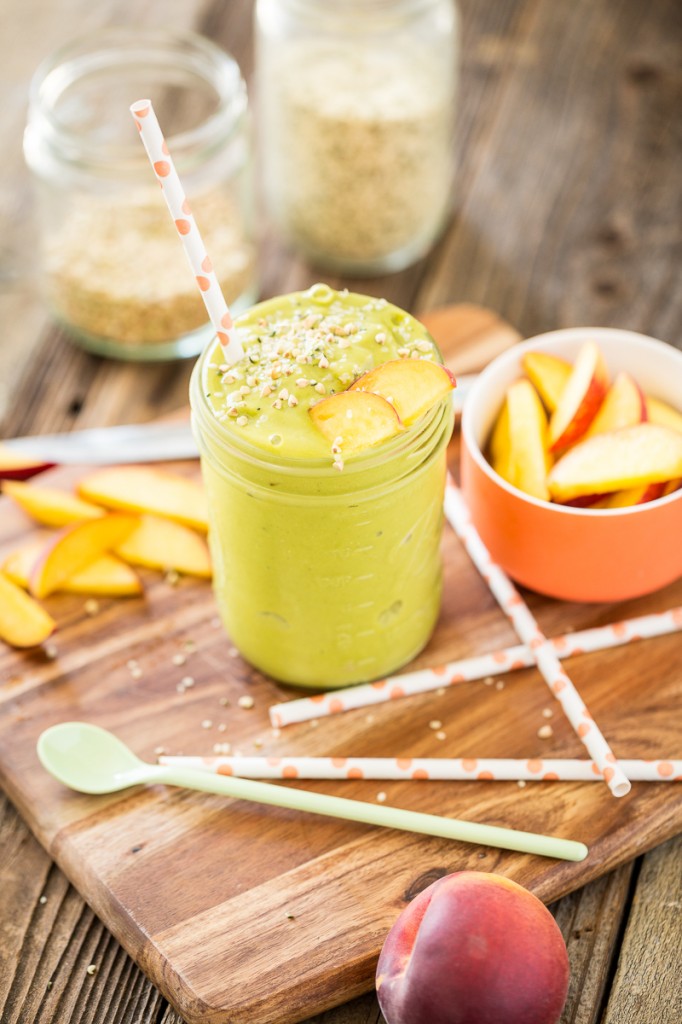 Recently I've switched a lot of stuff up. I stopped doing cardio altogether at the gym (this is a big deal for me). Just a 5 minute walk on the treadmill to warm up before hitting the weights. And now, instead of an hour, my workouts only take 35 to 40 minutes. In a couple weeks, I may add back in a day or 2 a week of very light cardio, but I'm in no hurry. I feel fantastic.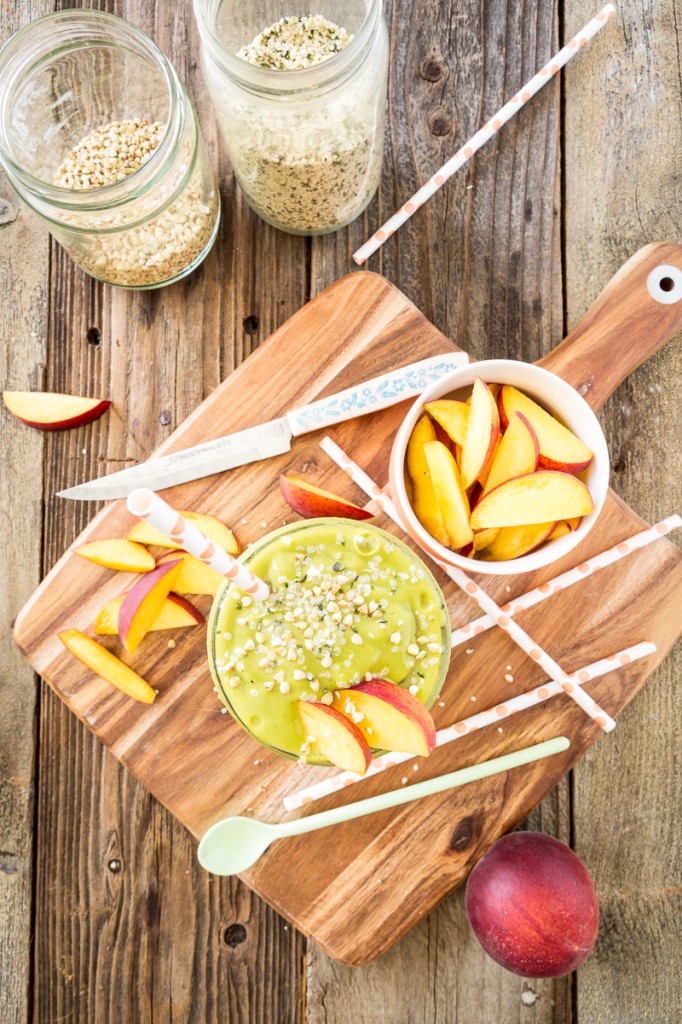 There's been a few small things as well: When I wake up in the morning, I now drink a full glass of water as soon as I get out of bed. Then after I drink my lemon water, I drink another full glass. Being well-hydrated is amazing. I also tucked my shirt into my jeans the other day for the first time since probably the 2nd grade. It may not sound like a big deal but I was surprised by how good it looked! It definitely added a bit of pep to my step and I've done it a couple of times since.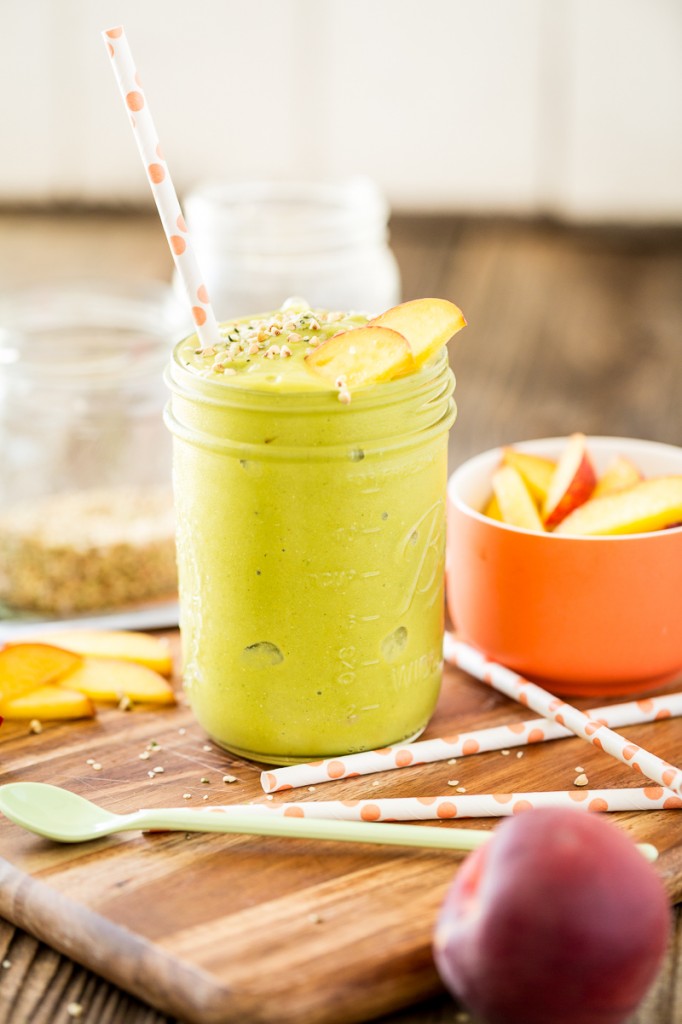 I also recently stopped eating oatmeal for breakfast. Initially, it was because it was getting warmer and smoothie bowls started sounding really, really good. But when I started working again, I couldn't exactly take a smoothie bowl on the road with me. So I started taking a smoothie to-go each day. I never thought I'd be the type of person who could get on board with drinking my breakfast because basically, I love eating breakfast. It's my favorite meal and I love sitting down and savoring every bite. But I was surprised at how much I enjoyed this change!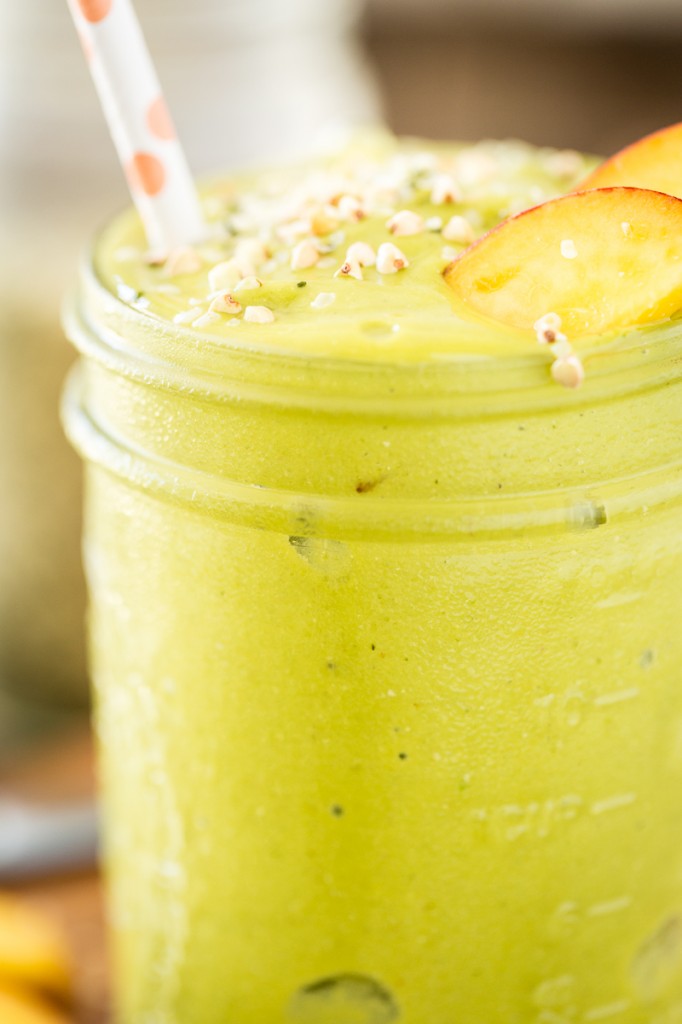 Though I've tried a few flavor combos, the base always stays the same. The loads of healthy fats, amino acids, and protein (5 grams per tablespoon!) in hemp seeds and the fiber/protein combo of buckwheat groats leaving me feeling very satisfied after I'm done. There's a ton of leafy greens (I use a mix of kale, chard, and spinach) to provide a ton of nutrients as well as fiber and the maca powder helps to balance hormones. As I mentioned, I've tried a few flavor combos but the one I've come to love the most is my mango peach green tea smoothie. Equal amounts of frozen mango and frozen peach slices in addition to a bit of matcha powder make for a sweet and tangy, beautifully green smoothie that gives me a tiny boost of energy without leaving me jittery.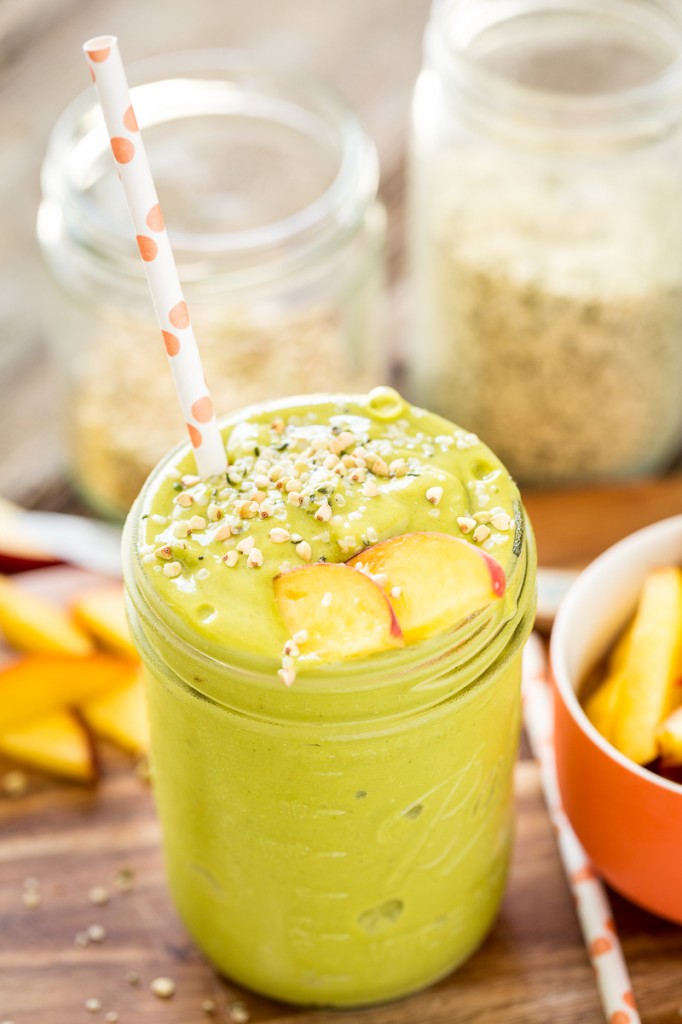 I love this smoothie so much that I actually had it for breakfast every day last week. I love sipping slowly sipping it while I commute to work and finishing it off as I settle in at the office. I don't need a cup of tea to keep me from falling asleep at my desk and I don't even feel hungry again until lunchtime. I didn't even realize that I was in a rut until I changed things up. It looks as though, however, that I won't be changing my weekday breakfast up again for awhile...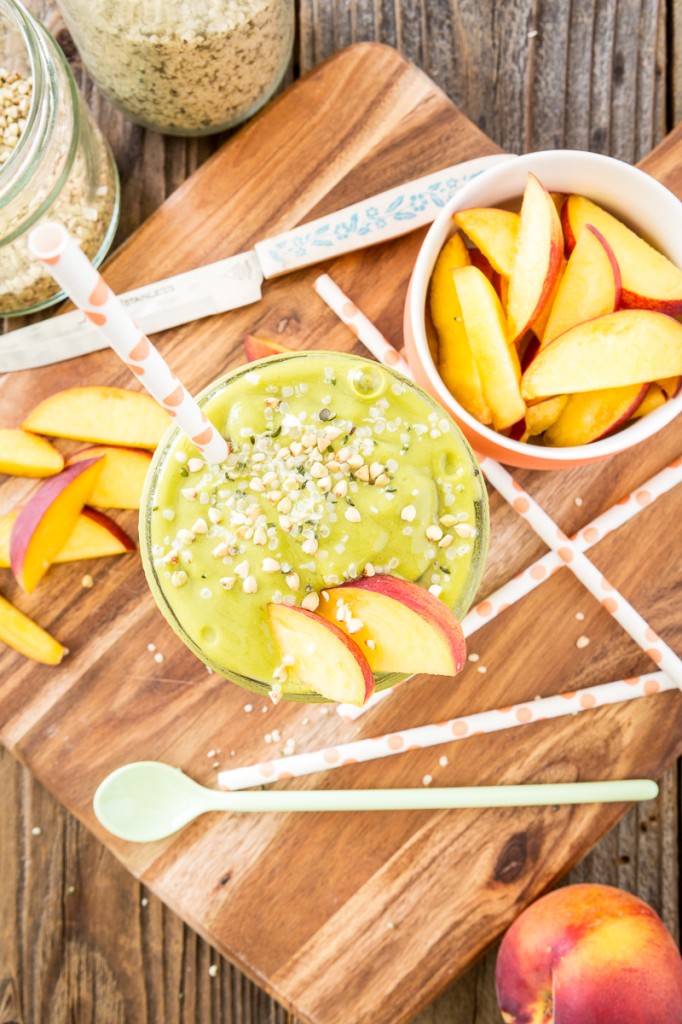 Mango Peach Green Tea Smoothie
Ingredients
1 cup almond milk
2 to 3 handfuls of leafy greens
1 1/2 cups frozen mango
1 1/2 cups frozen peach slices
1 tablespoon hemp seeds
1 tablespoon buckwheat groats
1 tablespoon maca powder, optional
1 teaspoon matcha powder
Instructions
Combine all ingredients in a blender and blend until smooth.
Notes
Instead of mango, you could sub 1 1/2 (preferably frozen) bananas.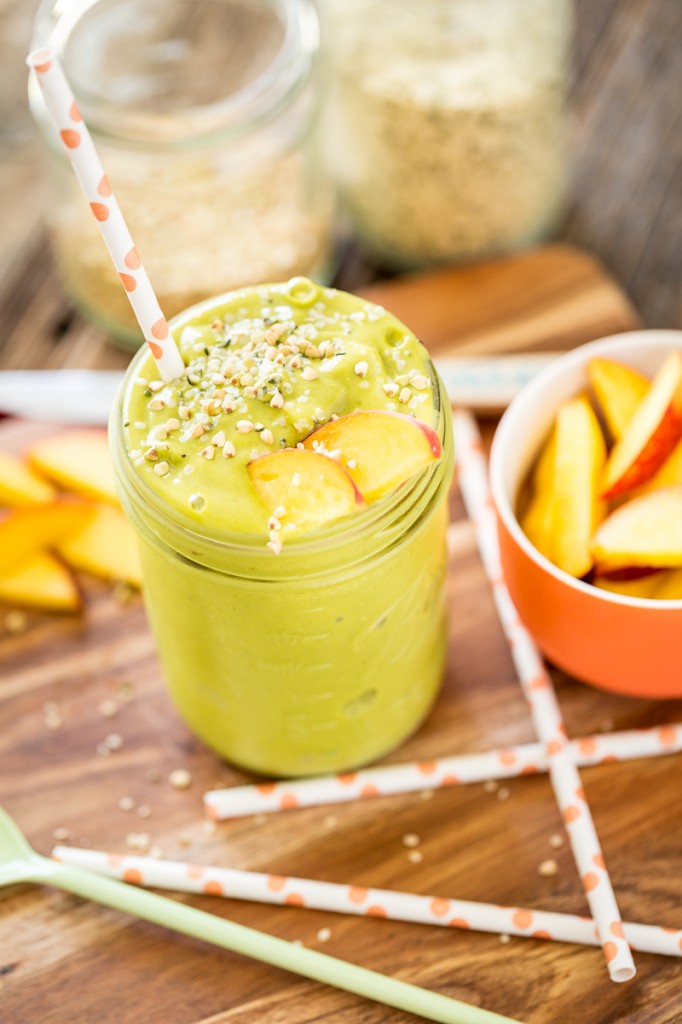 What kind of ruts do you get into?
Photography by Chris Miller