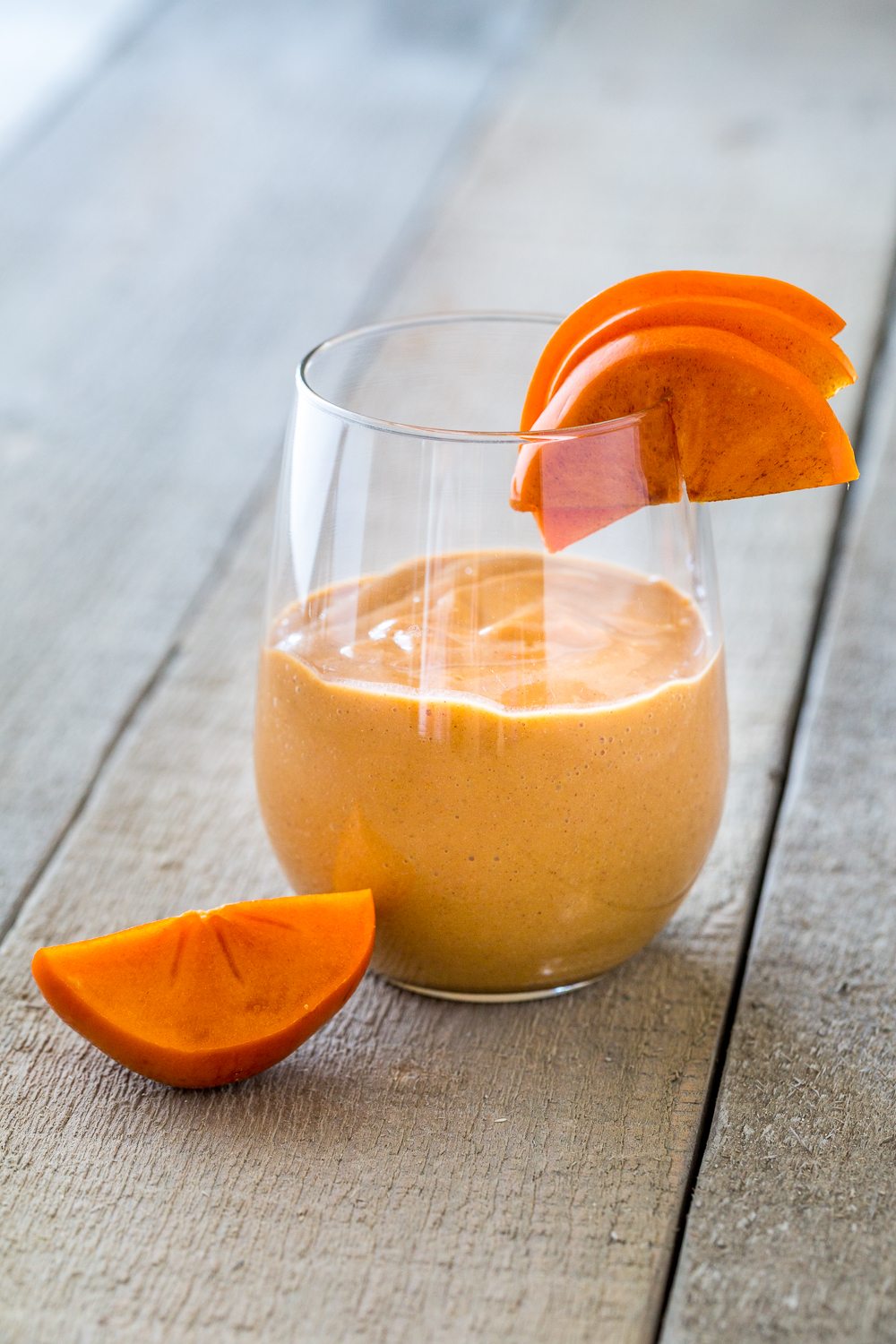 In the weeks preceding our trip to Europe, I got super-busy and took to making quick smoothies with protein powder. My favorite combo was frozen mango, berry-flavored protein smoothie powder, and whatever fresh berries I had on hand. Now, I'm even more busy with the cookbook and just life in general so I'm still relying on protein smoothies to keep me fueled through the day. The only thing is that there are no more fresh berries. Or, to clarify, there are no more reasonably priced organic berries that are in season and taste good.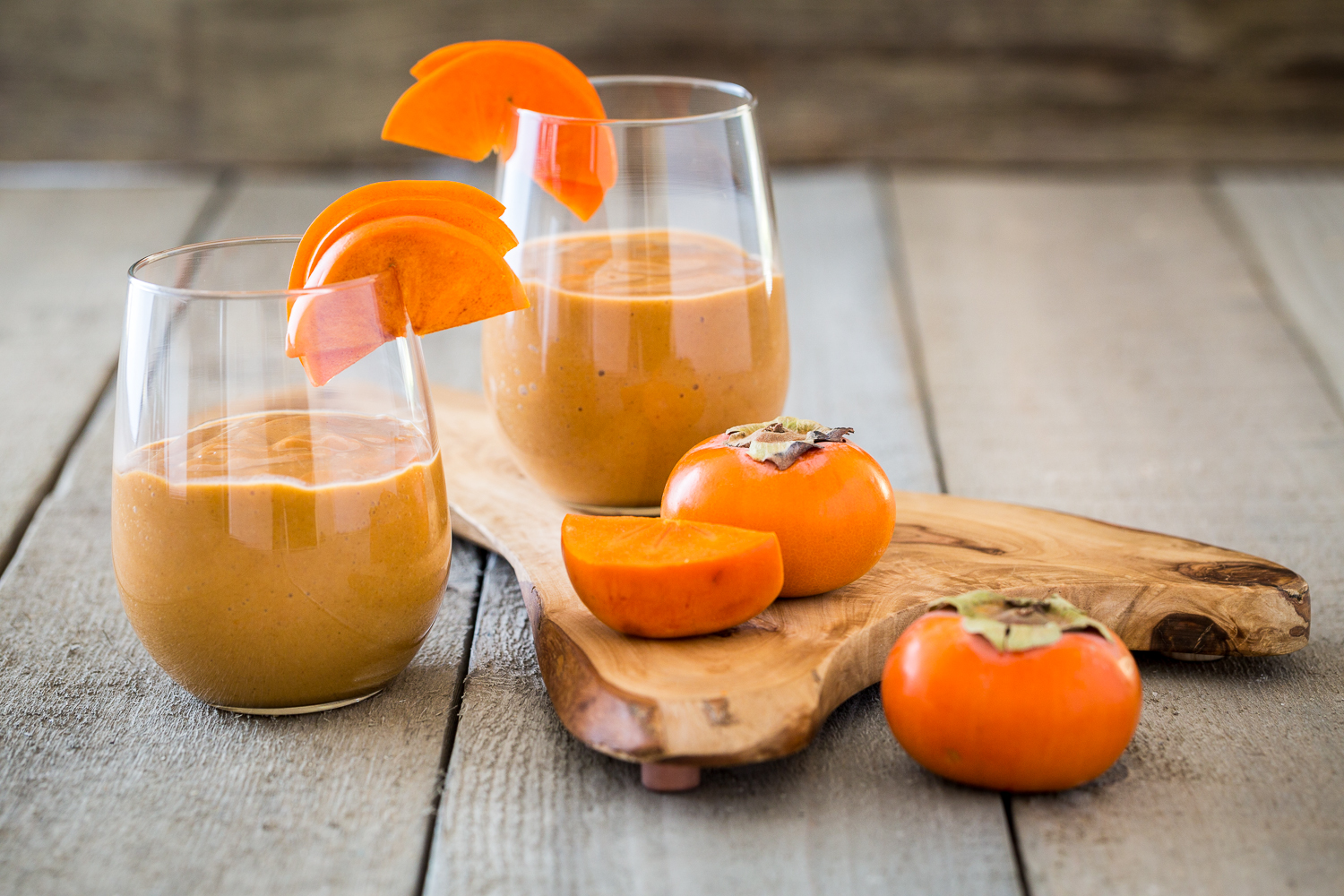 So in order to make my go-to smoothie, I needed to switch it up a bit. Since I always have frozen berries on hand, I switched out the fresh for the frozen. Then I switched the frozen mango out for the one fresh fruit I had on hand: Persimmon. I still used a berry-flavored protein smoothie powder- Vega's Bodacious Berry, to be exact.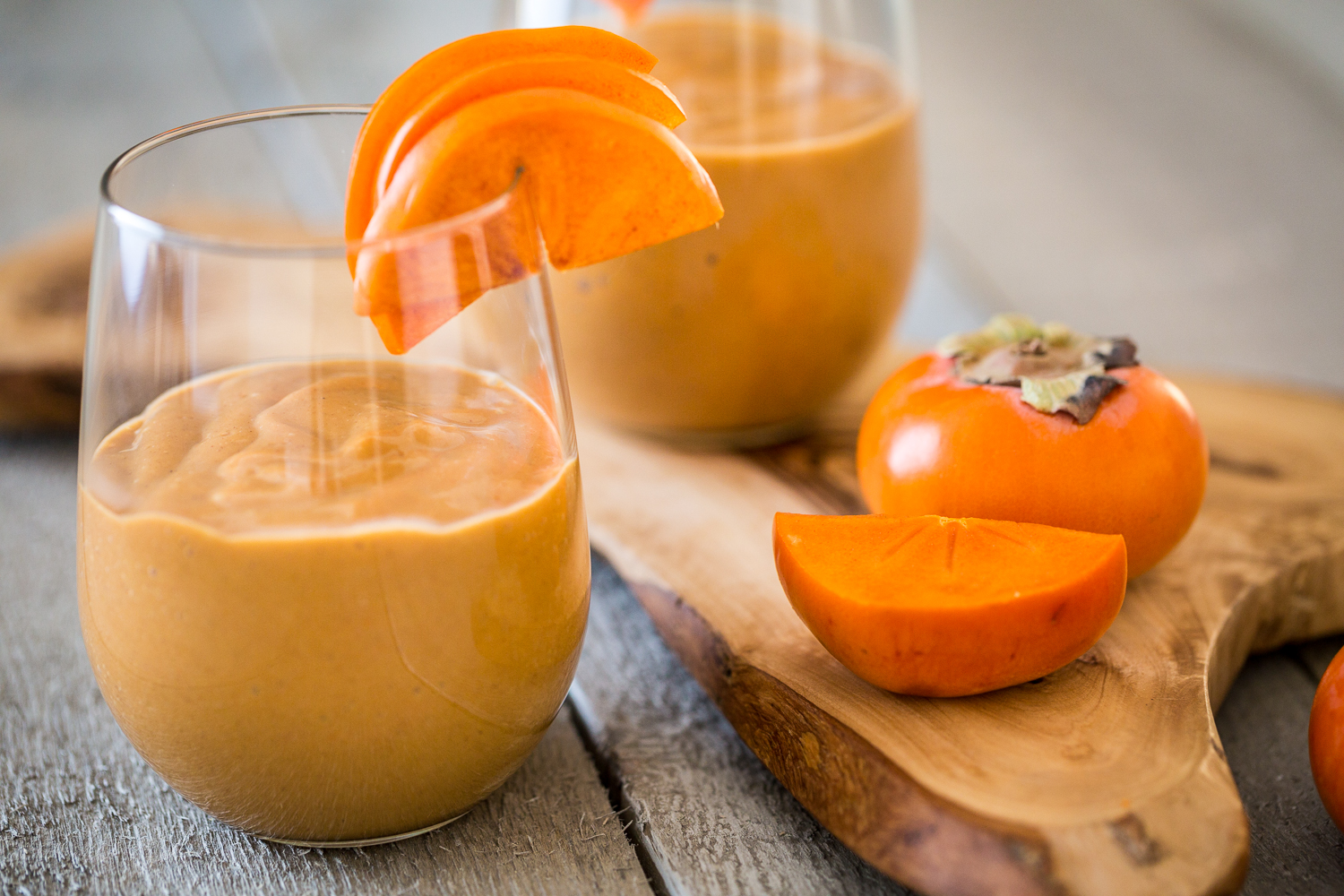 Now let me tell you about this persimmon berry smoothie. I added a bit of cinnamon because it rhymes with persimmon (and because the two go well together) and a little squeeze of lemon juice to brighten the whole thing up and the resulting concoction was way, way different than I had anticipated. I was expecting my normal sweet berry smoothie, but something happened when all of those flavors collided. That something created a Sweet Tart-tasting smoothie. And it was goooooood. It was unexpected, but just what I look for in a smoothie: healthy, satisfying, and every sip that comes through my straw was a crazy-delicious burst of flavor.
Ingredients
3 fuyu persimmons, chopped (remove leaves)
1 cup frozen berries (I used frozen strawberries)
1 cup almond milk
2 ice cubes
2 teaspoons lemon juice
a dash of cinnamon
Instructions
Combine all ingredients in a blender and blend until smooth. Serve immediately. Enjoy!
Disclaimer: Vega gave me this product to try but the thoughts and opinions are my own.
Do you do smoothies in the fall/winter? What's your fave flavor?
Photography by Chris Miller