Back in my pre-vegan days, I used to love a good cookie swap party. Now that I'm vegan and don't have many vegan friends close-by, I'm bringing the cookie swap party to Keepin' It Kind! Each day, for 25 days, one of my favorite bloggers will visit and share one of their favorite holiday cookies! That's 25 Days of Cookies, my friends! Happy Holidays!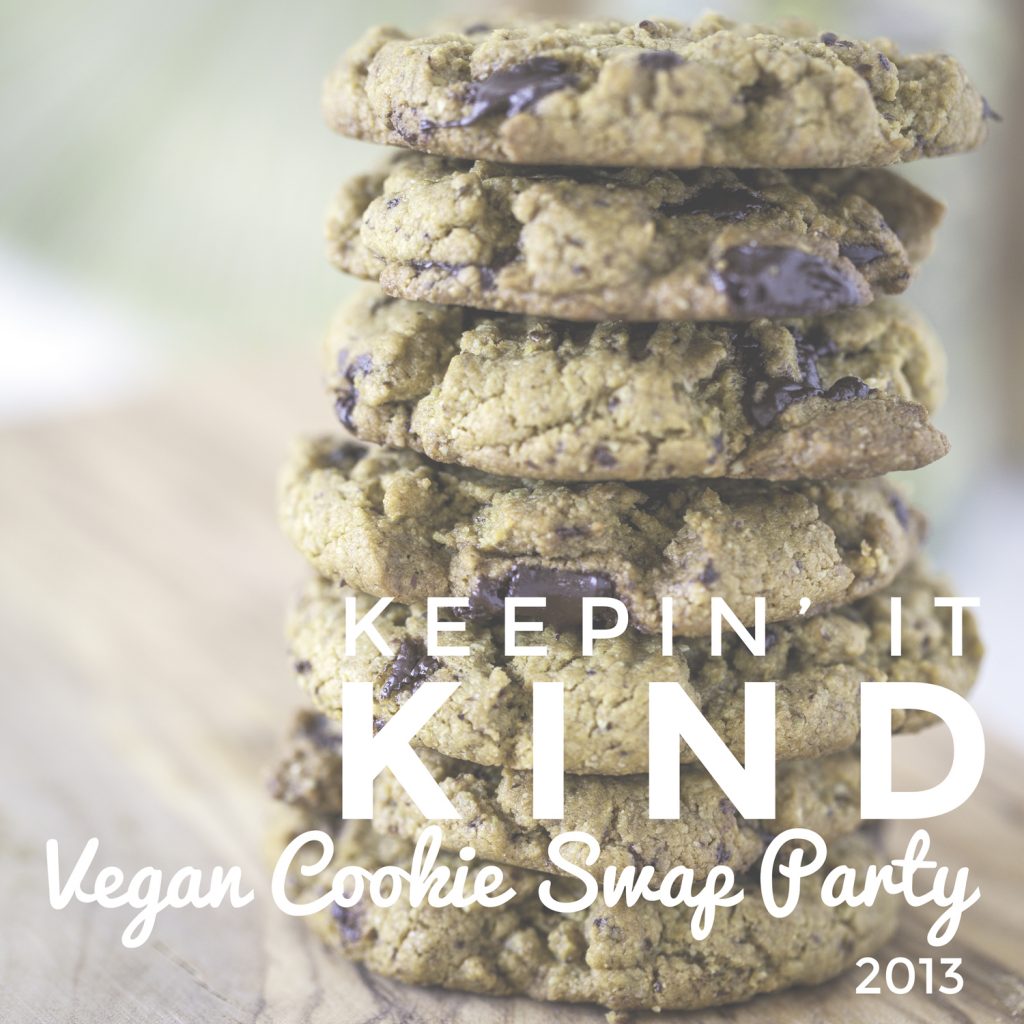 It is one thing to say "Less Is More" but it's an entirely different thing to actually live and breathe that mantra. Shira of In Pursuit of More has made it one of her life goals to live with less so others can have more- so much so that she started an organization, Not So Fast, that teaches people how to live with less and give more to others. She even teaches classes for young children, showing them how to cook healthy meals using local ingredients. And on top of all that, she runs the blog, In Pursuit of More, where she shares beautiful, delicious, and simple vegetarian and vegan recipes! Shira is unquestionably one of my biggest inspirations and I am so delighted to have her here today, sharing one of her tasty creations.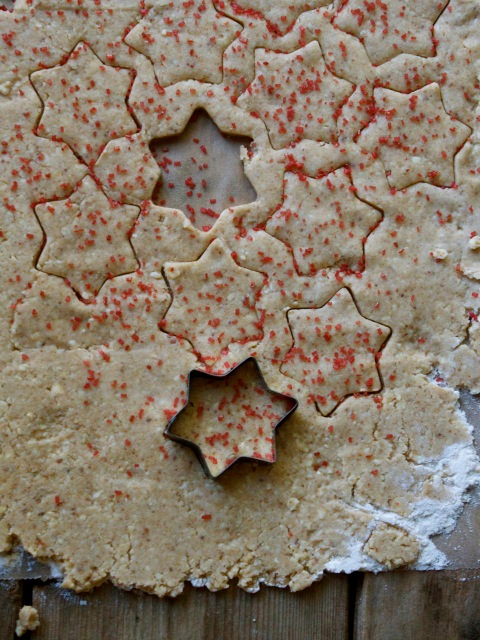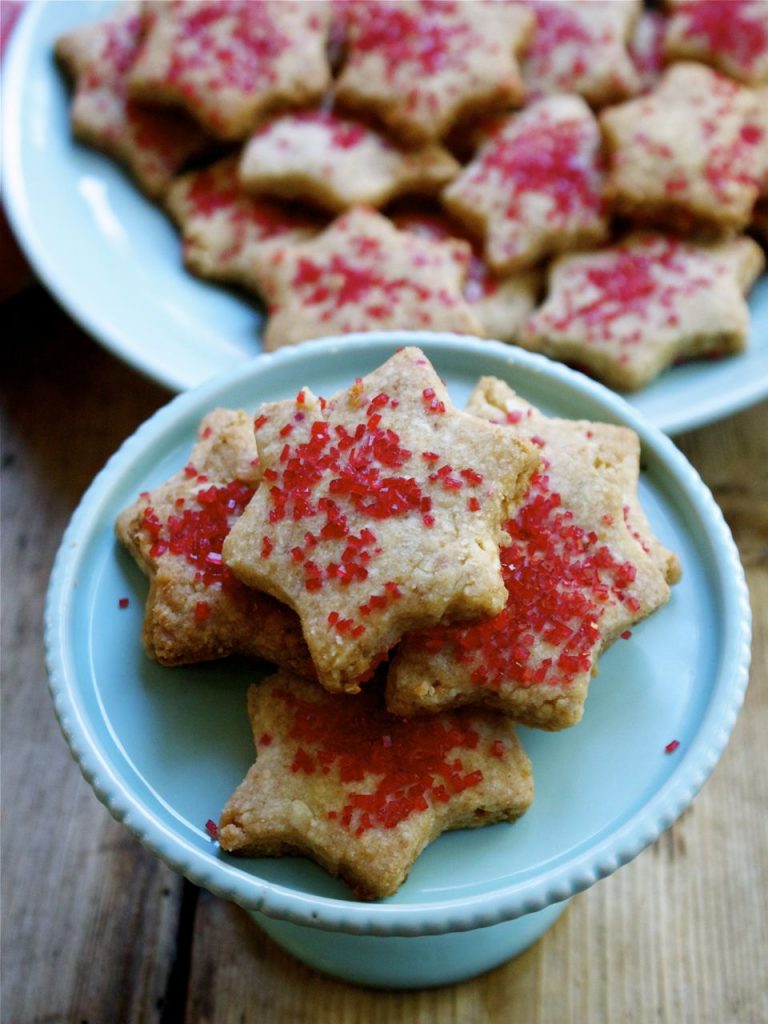 Hey all! I'm super thrilled to be back for the second year at Kristy's inspired cookie swap sharing another holiday favourite with you all! Last year I was so excited to get the motivation to veganize my mom's favorite cookie recipe, and to date these Raspberry Birdsnest cookies from last year are one of the tastiest treats going.
This year, it was a no brainer to make a shortbread, and with my limited experience, I was pleased when this vegan adaptation turned out like a dream. This delicious classic from Mollie Katzen's Enchanted Broccoli Forest is so good, you'll wonder why you've never made this before (unless you have in which case you are well aware of the magic of this recipe).
I had a fun time reigning in the dough here as it was a bit dry & crumbly, but with patience and love this recipe produces delicious flaky cookies that will go for a long time: in other words this recipe makes a lot! Perfect for gifting or keeping in hand through this busy time of year with entertaining & sharing. Hoping you are all having a fabulous lead in to Christmas, and a HUGE thanks to the wonderful Kristy for hosting this fantastic get together once again! Happy Holidays!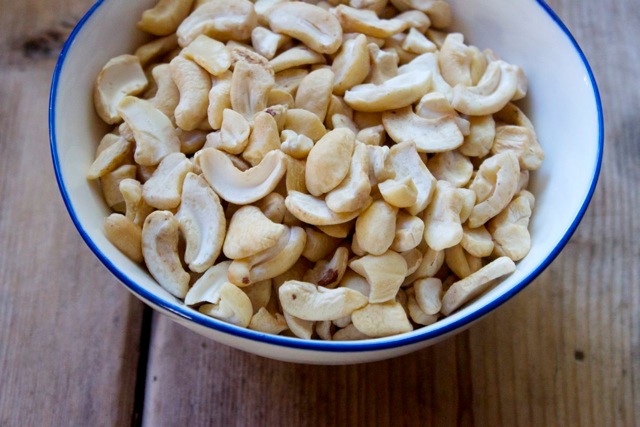 Shira's Vegan Cashew Shortbread Cookies
Ingredients
(1) cup coconut butter
(1/2) cup + (3) tbsp packed light brown sugar
(1) cup finely minced or ground cashews
(2) cups unbleached white flour
(1/2) tsp salt
(1/2) tsp baking powder
extra flour for rolling the dough
holiday sprinkles as desired
Instructions
Preheat the oven to 350 degrees. Place the coconut butter & sugar in a large mixing bowl. Beat at high-speed with an electric mixer for about 3 minutes. Stir in the cashews.
Sift the flour, salt & baking powder directly into the bowl. Use your hands to mix the dough quickly, until it just holds together. The dough will be loosely staying together - this is okay and will produce delicate & delicious cookies.
To make the cookies, flour a clean dry surface and roll the dough until it is somewhere between 1/4 and 1/2 inch thick. Sprinkle with decorative sugar or sprinkles (or both!) and cut into simple shapes. Place on an un-greased cookie sheet. Bake for 8-10 minutes or until lightly browned on the bottom. Cool for at least 10 minutes before eating - these guys will crumble if reached for too early!
This recipe easily makes over 50 cookies if done in small thin shapes of 3 inches in diameter or less.
Notes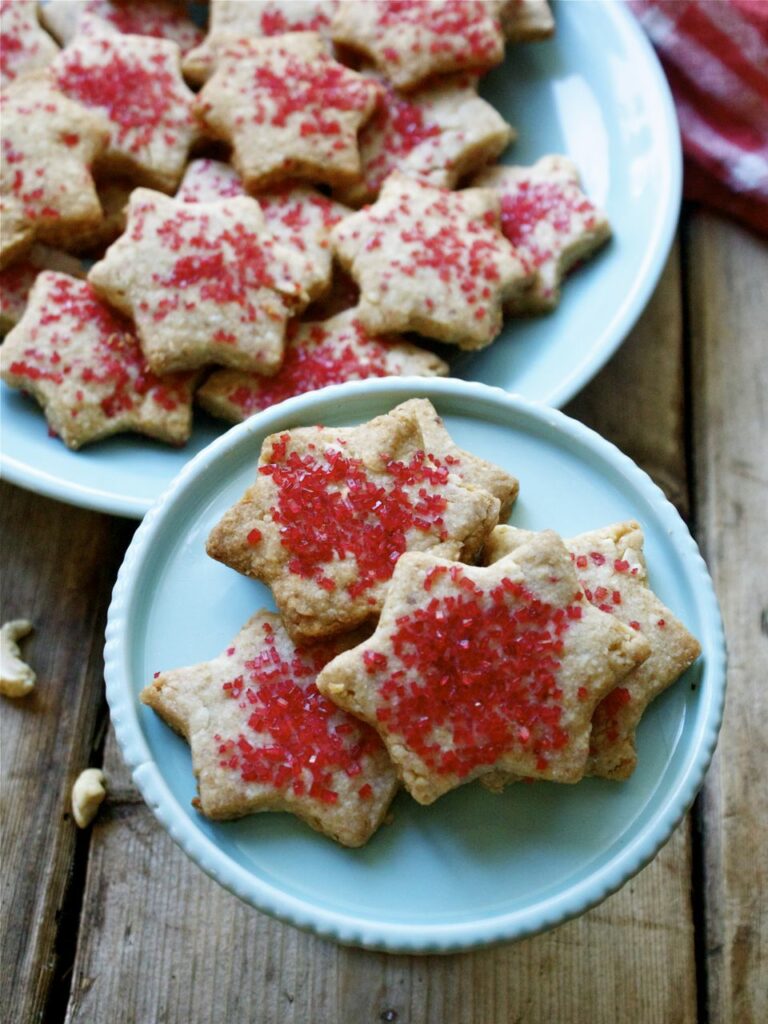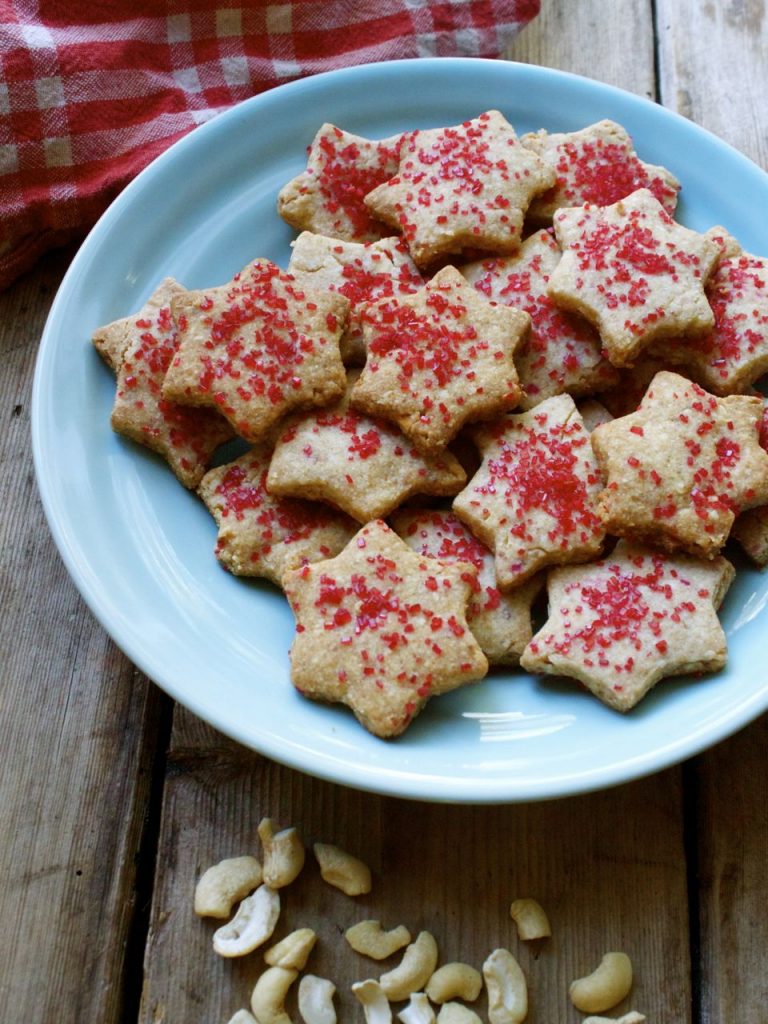 Shira is the blogger behind In Pursuit Of More and the founder of the Vancouver based non-profit Not So Fast, a movement designed to inspire everyday people to consume less & give more. Shira started NSF after growing frustrated with her desires for material goods & the unhappiness they brought her. She finds great joy & purpose in creating and sharing healthy vegetarian recipes & less is more lifestyle tips on her blog in between fasts, family, and her day job. Learn more about Not So Fast here:  http://wearenotsofast.org