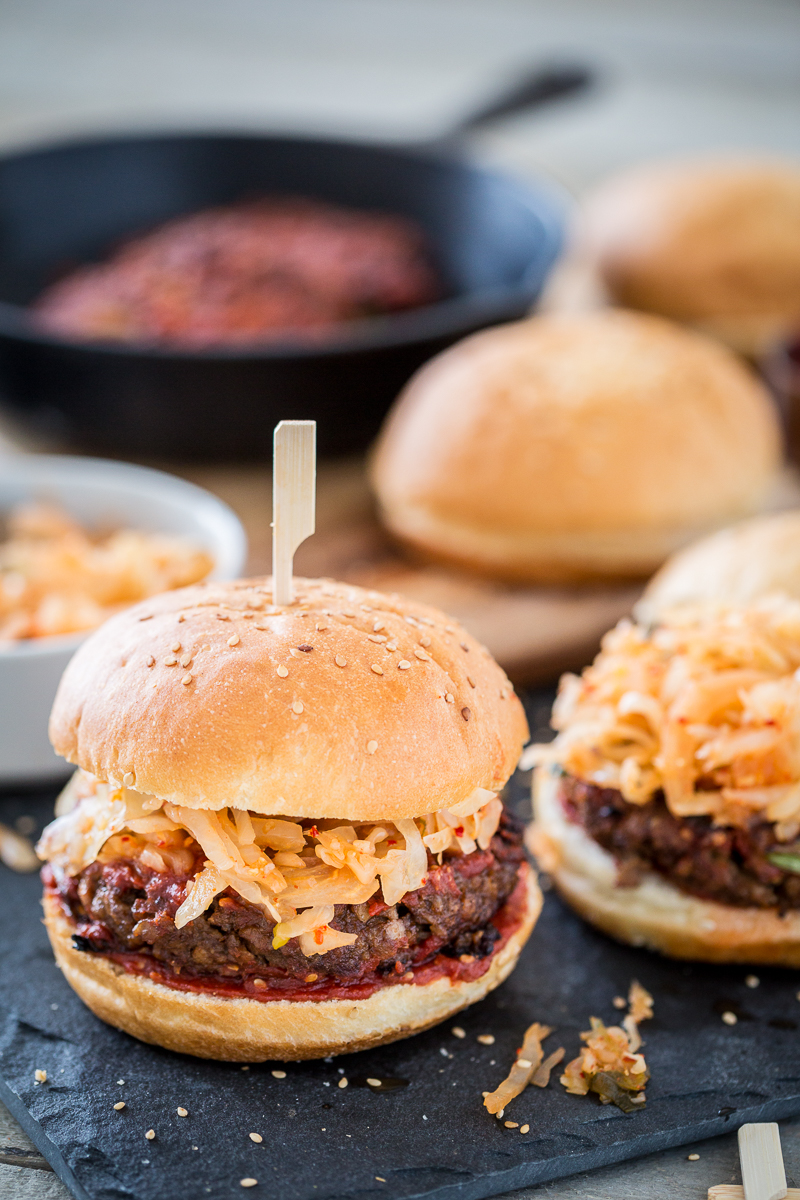 When Chris and I first decided to go vegan, transitioning to our new lifestyle was like venturing into a whole new world. We (I) had to learn, not only how to cook and prepare vegan food, but how to efficiently plan out our meals, research the new items/ingredients we needed to purchase, figure out how to make all of this happen in a timely manner, and work within a budget. Due to the fact that I'm not a natural-born housewife, born with the knowledge of how to do these things, this process was a little crazy crazy and stressful. We relied a bit on processed foods, much more than we do now, and of course, that ate up a large portion of our budget. I would spend hours in the kitchen to create an inedible mess that ended up being thrown out. There were small amounts of leftovers (too small for a full serving/meal) that were saved with good intentions, but ended up going bad due to us not having a clue what to do with them. Now, though I probably go to the grocery store a few times a week, I don't buy as much and we don't end up throwing as much out. I'm able to plan out our meals effectively, and know what we'll use the rest of that bunch of cilantro or other half of bell pepper in. It was a long journey, full of trial and error, but we finally got there.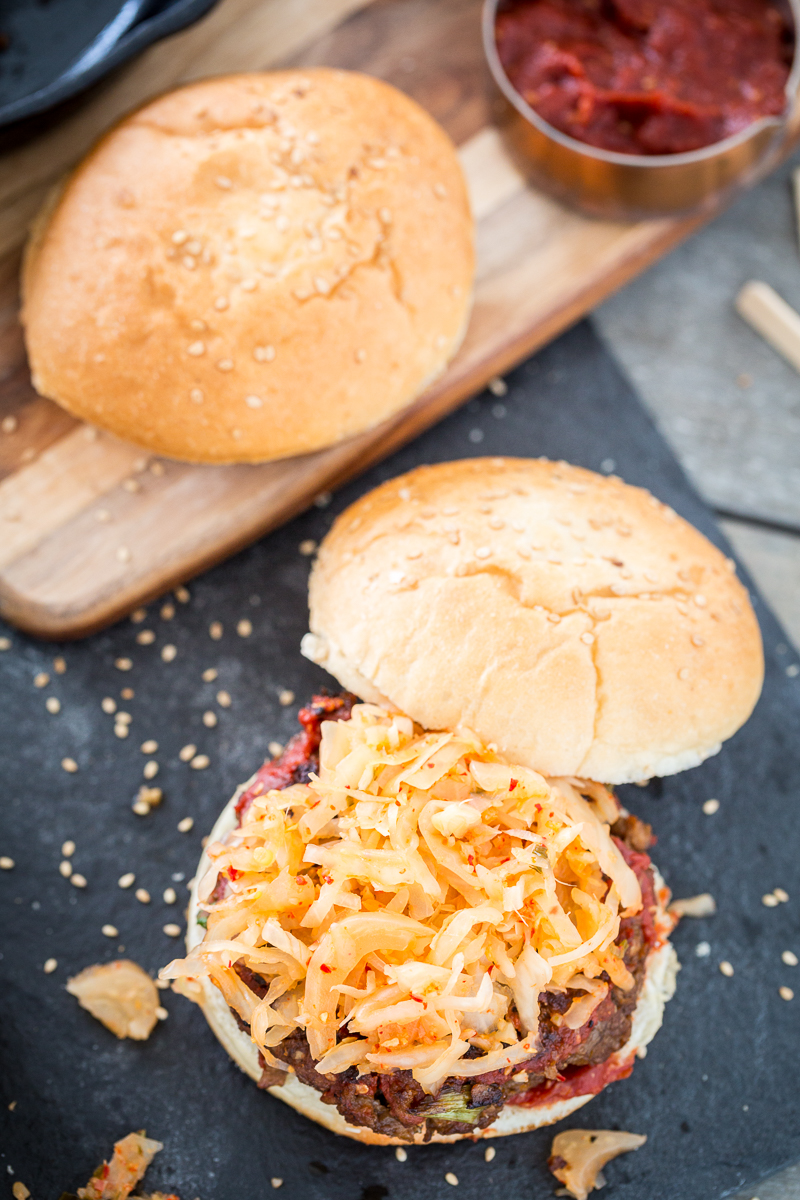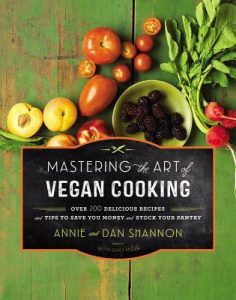 Mastering The Art of Vegan Cooking: Over 200 Delicious Recipes and Tips to Save you Money and Stock Your Pantry is the newest publication from Annie and Dan Shannon, the duo behind the fun, welcoming, and warm vegan blog, Meet the Shannons, and if it had been published way back when we were first starting out, our transition to veganism would've likely been much more seamless.
Though they'd been vegan for many years, after an unfortunate and painful event, the Shannons found themselves having to reevaluate their lifestyle and learn how to still eat well on a vegan diet while on a smaller budget, which is a situation I'm sure many of us are in or have been in before. Taking notes from Julia Child, Betty Crocker, and the war brides of World War II, Annie and Dan created a guide for creating wildly delicious vegan meals, living sustainably, and staying within your budget.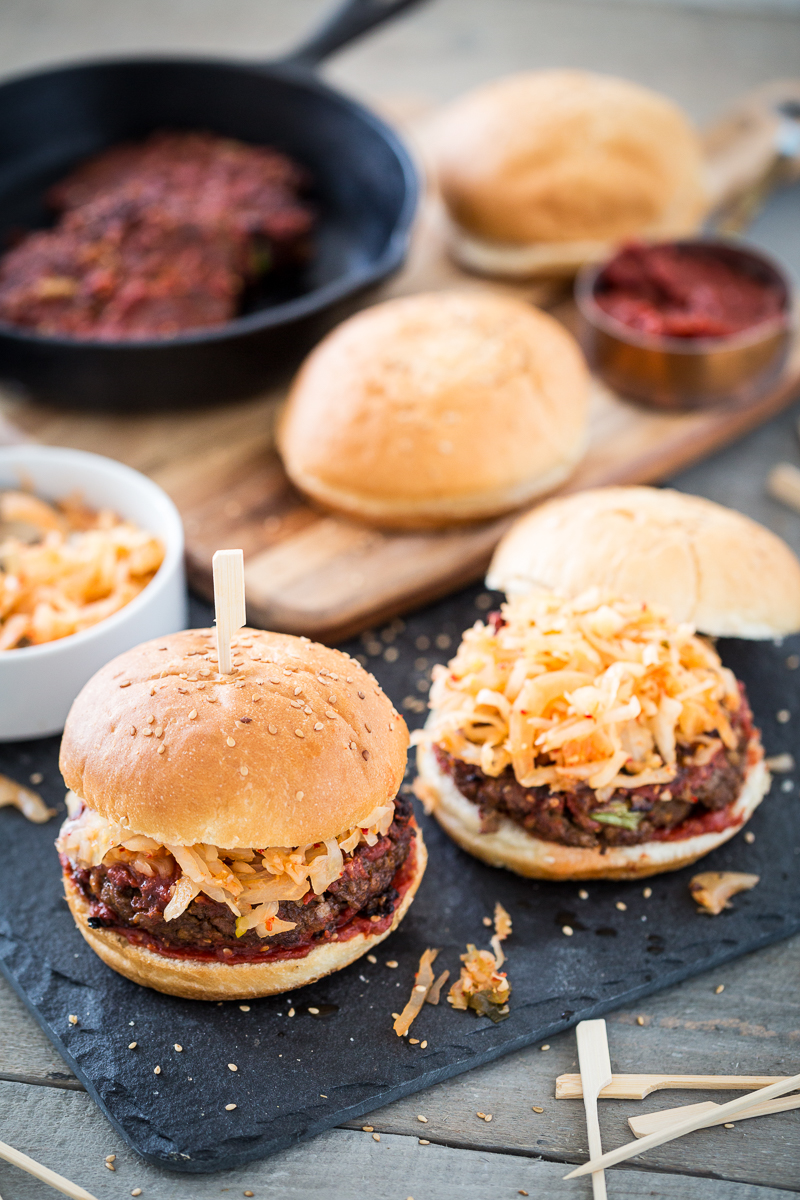 While the book is filled with recipes I'm looking forward to trying (Cinnamon Peach Skillet Rolls, BLT Mac and Cheez, and Chocolate Strawberry Cheesecake Cups), what I really love are all the little treats for the reader, which are peppered throughout the book. I love all of the stories and anecdotes which are not limited to the headnotes of each recipe. I love that each of the recipes show the cost per serving. I love that with most of the recipes in the book, there is a list of other recipes you can use leftover ingredients for (i.e. If you have mint leftover from making the Turkish Pizza- Lahmacun on page 163, there's a list of four other recipes in the book that also use mint). I love that there is an entire chapter dedicated to leftovers (recipes using leftovers from other recipes!!!). I love that there is a section for DIY weddings and other special occasions, demonstrating how/what to prepare for these particular events and stay within your means. There is such a wealth of information in this book, that even though I set out to write this review three hours ago, I keep getting distracted by the book and have to stop and pour through it some more.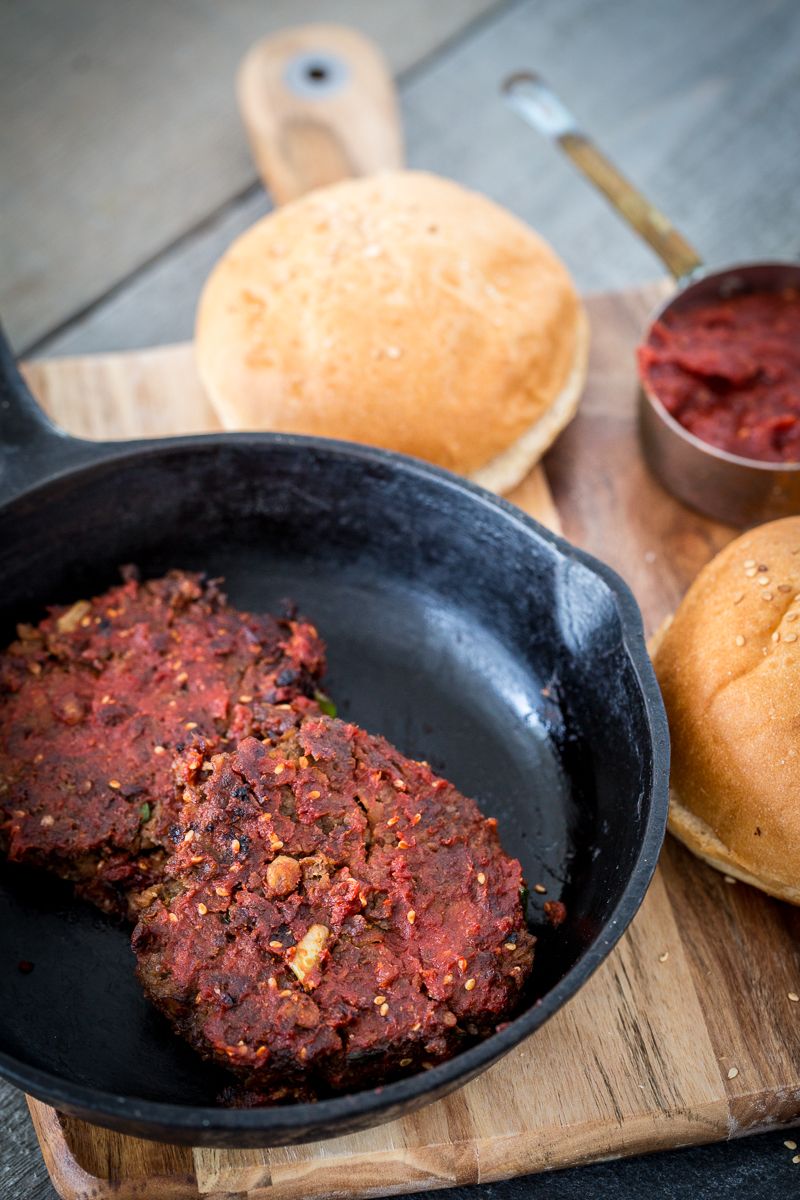 As can be expected from the Shannons, the recipes are super tasty to boot. I had the pleasure of trying the Simple Korean Kimchi BBQ Burgers and could not have been more pleased. The recipe calls for a ground meat alternative (Lightlife Gimme Lean or Match Meat) so it had an extra meaty texture. The BBQ sauce was ridiculously simple and I loved the addition of sesame seeds. And any day that you can eat kimchi is a good day, in my opinion. While I did have troubles keeping the burgers together while cooking them (I am assuming it is because I used the gluten-free Match Meat, which although it tasted wonderful, isn't as "sticky" as the Lightlife brand), these burgers were kind of out of this world. They were some of the best burgers I've made in my own kitchen. The ginger in the burger and the sauce is what really takes these bad boys over the top. I so highly recommend them that, with the publisher's permission, I'm sharing the recipe with you today!
Simple Korean Kimchi BBQ Burgers from Mastering The Art of Vegan Cooking by Annie & Dan Shannon
Ingredients
2 cups Lightlife Gimme Lean Burger or Match Vegan Meats Burger
1 green onion, diced
1 tablespoon blackstrap molasses
½ teaspoon ginger paste
1 tablespoon soy sauce or Bragg's Liquid Aminos
Dash of vegan liquid smoke
½ teaspoon onion powder
1 clove garlic, minced
1 (6-ounce) can tomato paste
2 tablespoons soy sauce or Bragg's Liquid Aminos
Dash of vegan liquid smoke
1 tablespoon Sriracha or Thai chili sauce
¼ cup applesauce
2 teaspoons agave nectar
2 teaspoons sesame seeds
¼ teaspoon ginger paste
1 clove garlic, minced
2 tablespoons sesame oil
4 whole wheat hamburger buns
1 cup vegan kimchi (read labels to make sure yours is vegan as some contain fish sauce)
Instructions
Make the burger - In a large bowl, use your hands to mix together the vegan beef, green onion, molasses, ginger paste, soy sauce, vegan liquid smoke, onion powder, and garlic until blended. The molasses is really sticky, so this is kind of messy and weird, but it's totally worth it. Promise.
Form the mixture into 4 patties about the size of your hand. Place them on a plate, cover with plastic wrap, and refrigerate for 5 minutes.
Meanwhile, make the BBQ sauce: In a small bowl, whisk together all the BBQ sauce ingredients. Set aside.
In a cast-iron skillet or frying pan, heat 1 tablespoon of the sesame oil over medium heat. Working in batches, fry the burgers until lightly crispy around the edges, then reduce the heat to low and brush the burgers with BBQ sauce. Flip and coat the burgers a few times to get a nice saucy patty, but watch out for the hot oil. Repeat with the remaining burgers, adding the remaining oil after the first batch.
Toast the burger buns while the burger patties are cooking.
Serve each burger in a toasted bun with lots of kimchi on top.
Notes
Excerpted from the book MASTERING THE ART OF VEGAN COOKING by Annie and Dan Shannon. © 2015 by Annie and Dan Shannon. Reprinted by permission of Grand Central Life and Style. All rights reserved.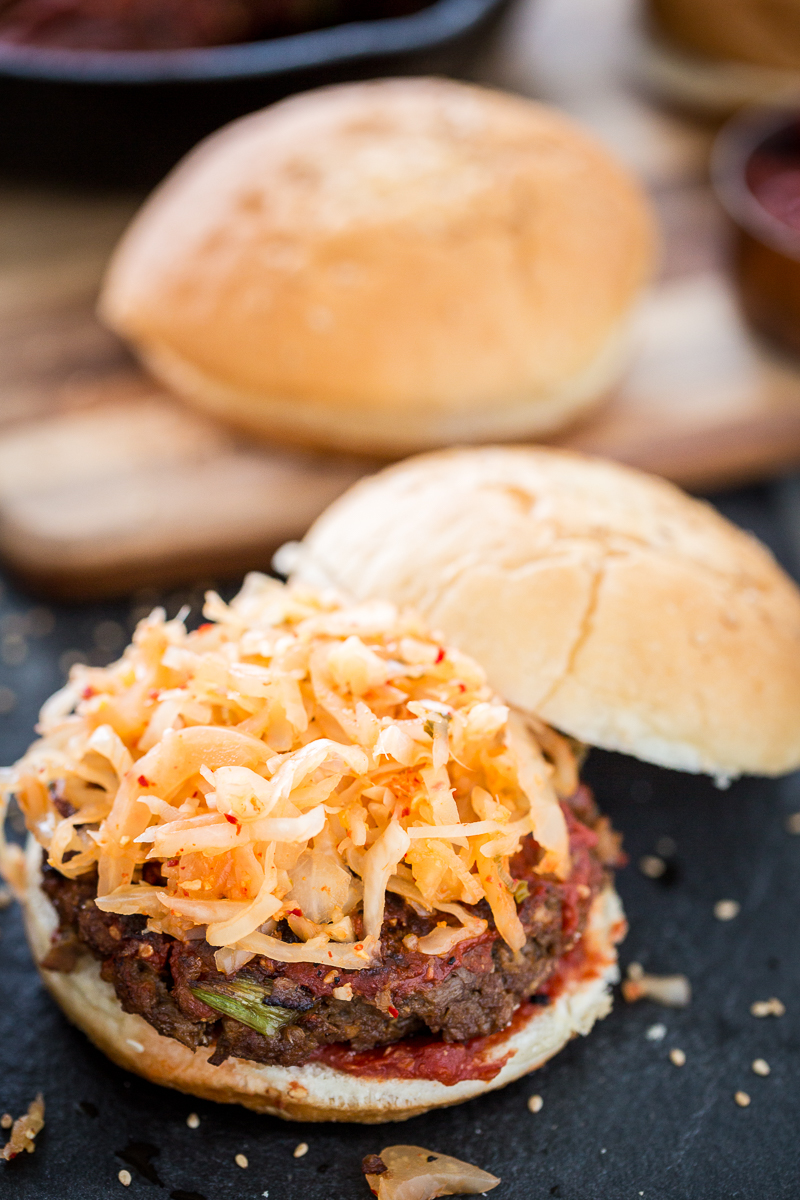 While I think you should all go out and buy a copy of Mastering the Art of Vegan Cooking right away, you can also enter to win your own copy here today! All you need to do is leave a comment below, telling me your best tips on saving money while being vegan! The giveaway is open to US residents only and will run until 11:59pm on June 18th, 2015. Good luck! Congrats to Lana, the winner!
Thank you so much to Grand Central Publishing and to Annie and Dan Shannon for letting me review this book! Thank you, all of you crazy-wonderful people, for stopping by today!
What are your best tips for eating vegan on a budget?
Disclaimer: I was given this book to review but all thoughts and opinions expressed here are my own.
Photography by Chris Miller