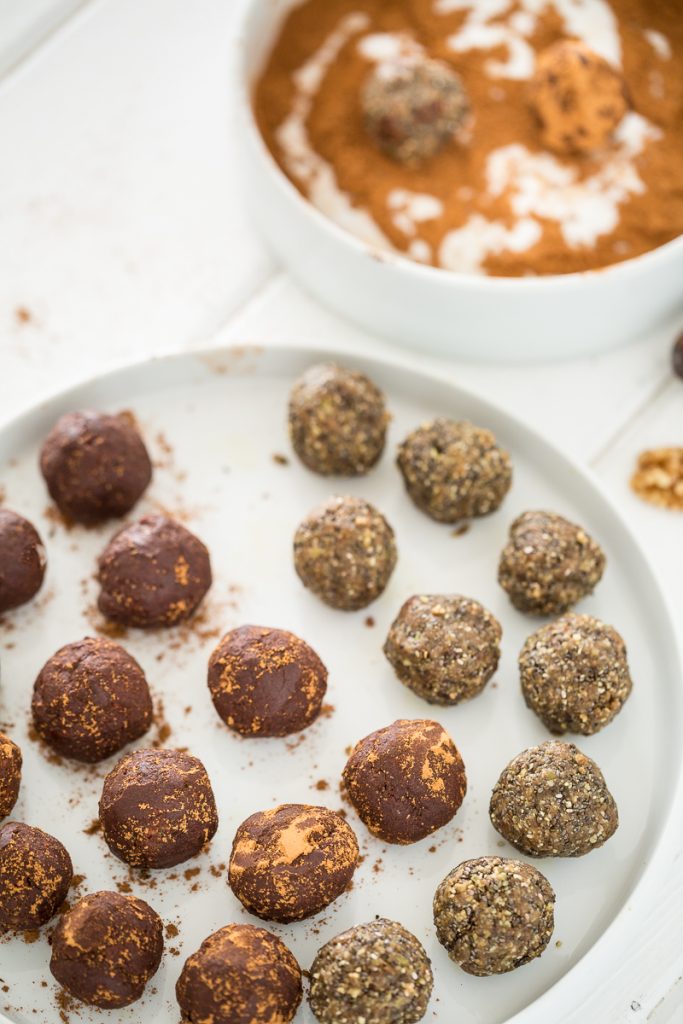 I've had 2 books to review, sitting on my kitchen counter since December. And I'm just now getting around to review them. Needless to say, time has gotten away from me somehow and I'm still trying (mostly unsuccessfully) to wrangle it. Emily von Euw's 100 Best Juices, Smoothies, And Healthy Snacks is the first of those 2 books.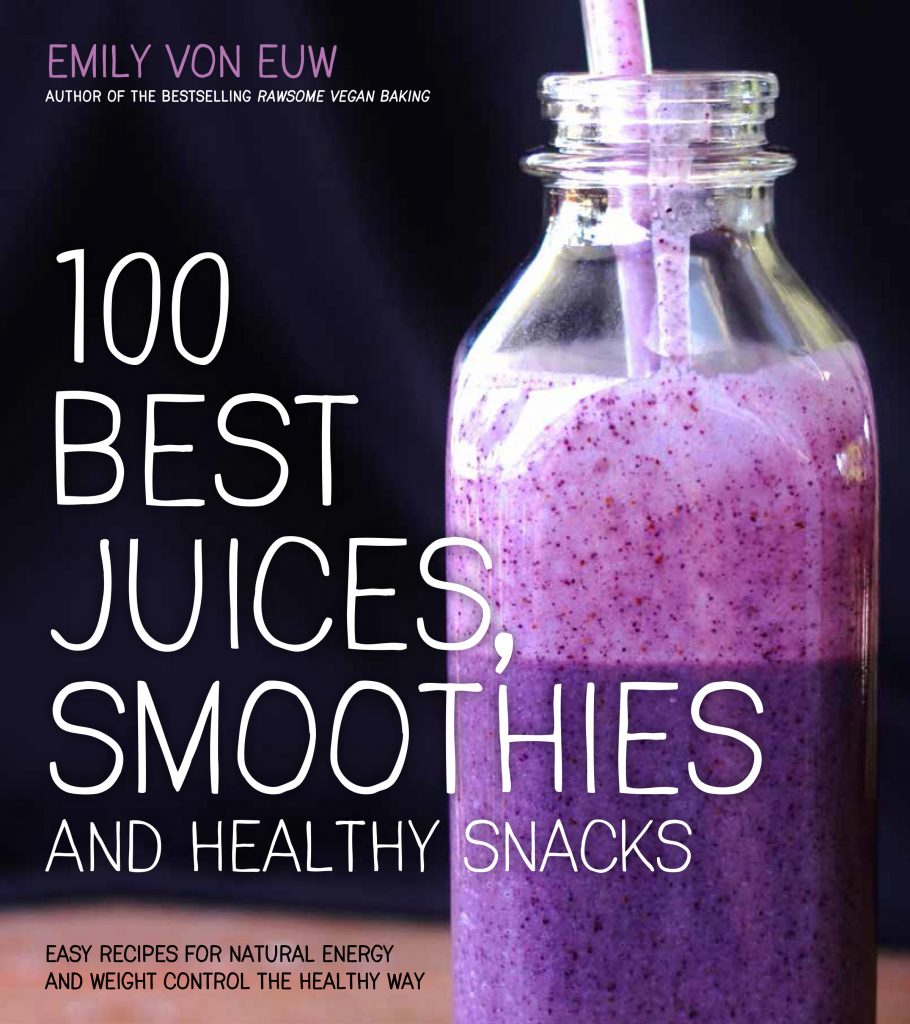 photo via Emily von Euw
I love snacks and when I'm not working full time, I make an effort to have healthy snacks around the house but now that I am working, well, not so much. When it came time to review the book, my thoughts immediately went to snacks. Quick and easy to prepare snacks to be exact. Don't get me wrong, I drooled over all of the gorgeous smoothies and juices (some of which had me trying to figure out how I could fit a juicer in my kitchen) in the first half of the book and I was particularly intrigued by the savory smoothies. But what really got me inspired was the Energy Bars & Healthy Snacks chapter.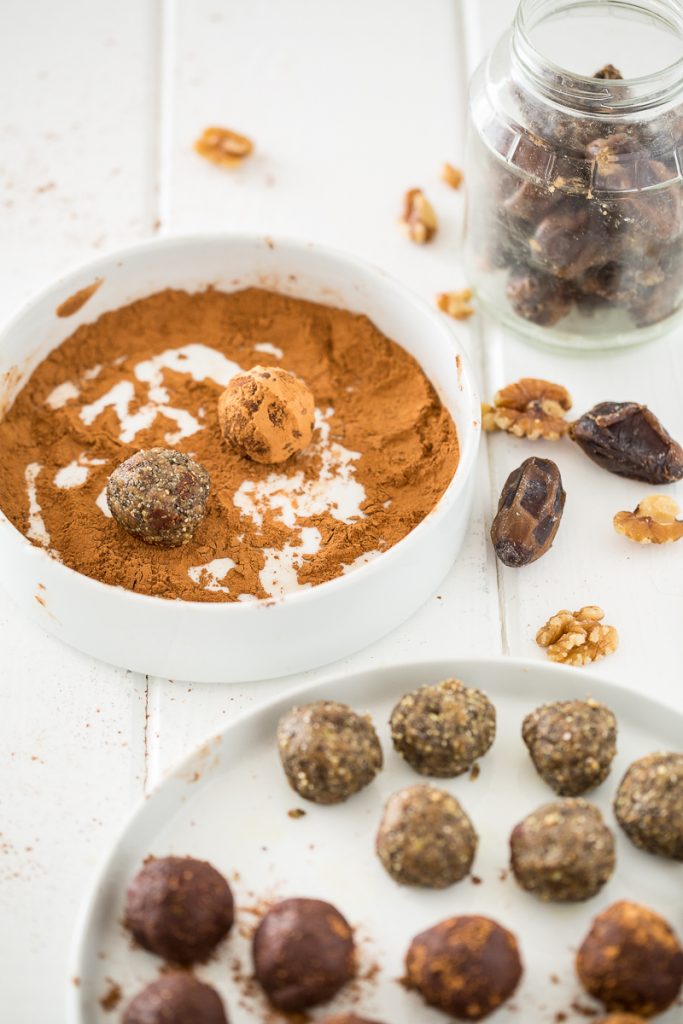 I love all of the healthy, energy-packed recipes in this chapter, all made with nutritionally-dense, whole foods ingredients. Dates, nuts, seeds, oats, coconut oil are all major players here and most of the recipes have only 2 to 3 steps. Totally right up my alley.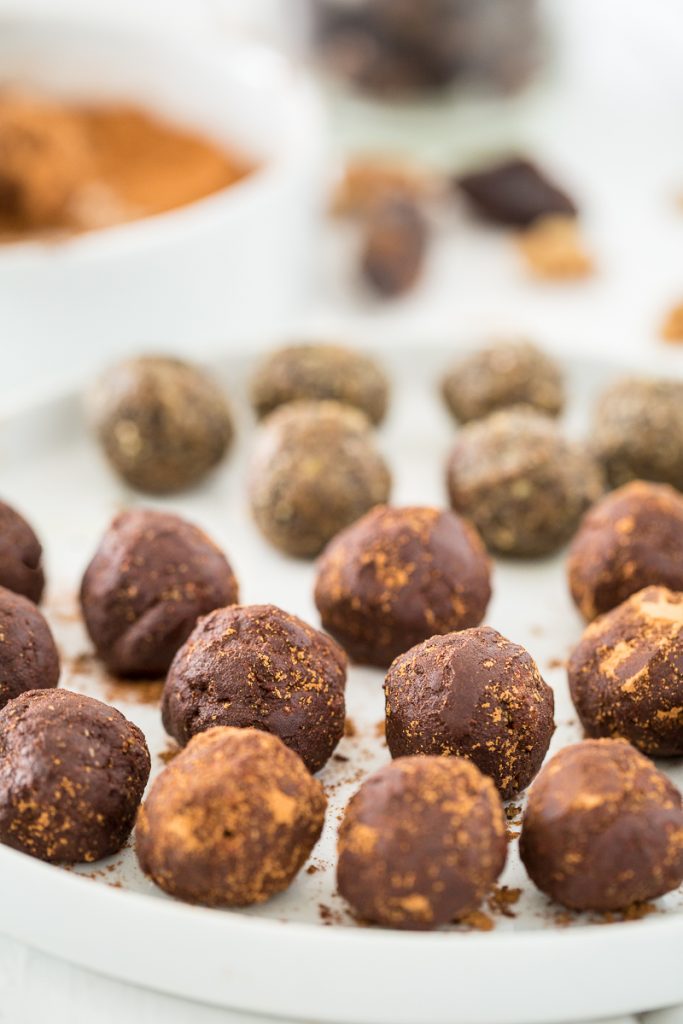 The first recipe I made was the Coco Oat Bars with Peanut Butter and Carob. I was incredibly pleased with the delicious rewards that very little effort produced. I used cocoa powder instead of carob, but that chocolate date topping? I would be lying if I didn't eat a bunch by spoon.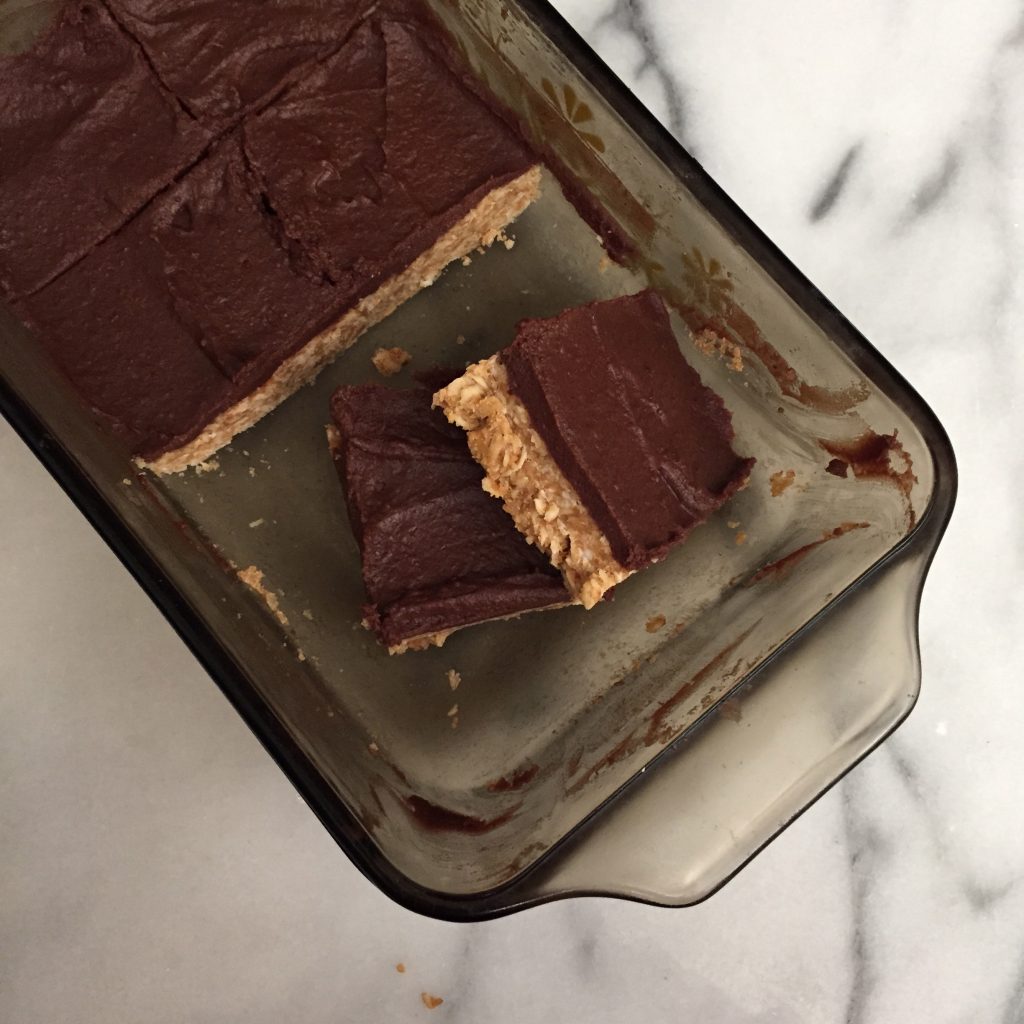 photo via Kristy's iPhone
The second recipe I made was the Green Earth Orbs. I've always seen these sorts of snacks around the interwebs. I don't know why I've never attempted making them myself because they are wonderful! These little energy balls are packed with walnuts, pumpkin seeds, chia seeds, dates, and coconut oil. You then have the option of coating them with coconut or cinnamon and because I can only tolerate coconut in very small amounts and I'd already made the aforementioned bars so I opted for the cinnamon. Only, because I'm such a raging chocoholic, I mixed in a couple teaspoons of cocoa powder in with the cinnamon because I gots to get my fix, yo.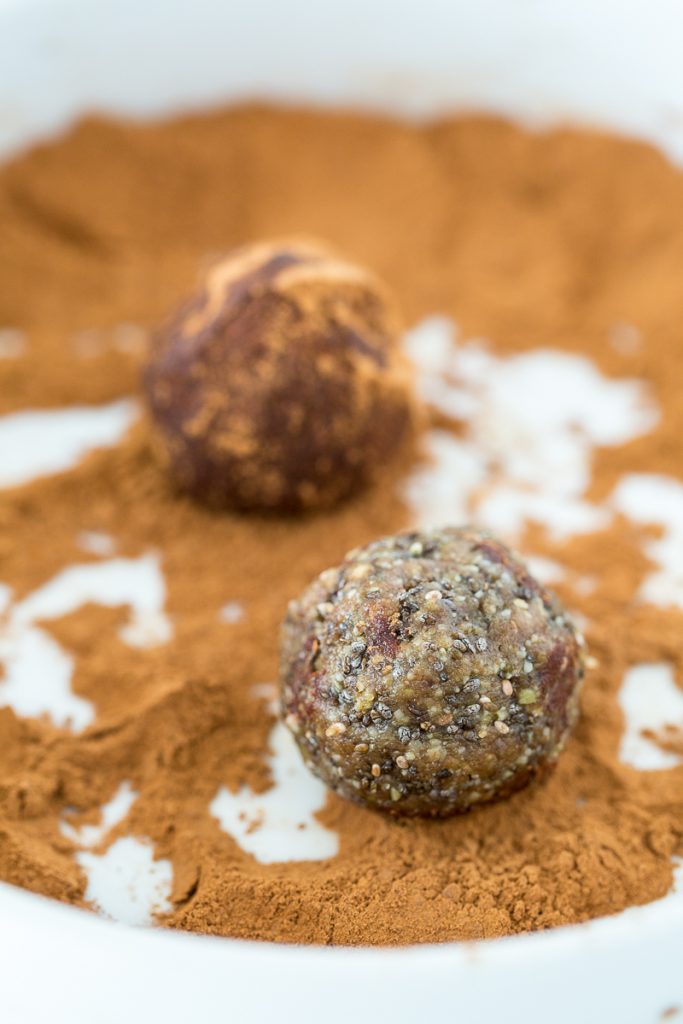 We loved these little guys. I brought them to the office for a few days and Chris and I (I work in the same office as my husband, in case you didn't know) had them as our afternoon snack along with our afternoon tea. The provided a much-needed delicious break, giving us fuel to get through the the next few hours of work. Loved them! And fortunately for the rest of you, Page Street Publishing is allowing me to share the recipe for these little orbs of goodness!
From 100 Best Juices, Smoothies, and Healthy Snacks by Emily von Euw
Printed with permission from Page Street Publishing
These orbs have a delicious, deep nutty flavor and are positively packed with healthy nuts and seeds that will make your skin glow and your body sing!
Ingredients
1 cup (31 g) walnuts
1 cup (64 g) pumpkin seeds
½ cup (72 g) chia seeds
1 cup (152 g) pitted dates
2 tbsp (27 g) coconut oil
¼ tsp Himalayan salt
1 tsp cinnamon
Instructions
Pulse the nuts and seeds into powder in a food processor, then add the rest of the ingredients and process until it all begins to stick together. Try rolling a small handful into a ball. If it works, roll the rest of the mixture into balls. If it is still too crumbly, add more coconut oil or dates. Roll the balls in coconut and cinnamon for extra flavor and nutrition.
Emily von Euw and Page Street Publishing have been so kind as to let me give away a copy of 100 Best Juices, Smoothies, and Healthy Snacks! The giveaway is open to US and Canada only and will run until 11:59 pm on February 9th. To enter, please leave a comment telling me about your favorite quick and easy snack. The winner will be chosen at random.
Thank you all for stopping by today and thank you so much to Emily von Euw and Page Street Publishing for letting me review this wonderful book!
Disclaimer: I was given a copy of this book to review but all thoughts and opinions expressed here are my own.
unless otherwise noted, all photography by Chris Miller