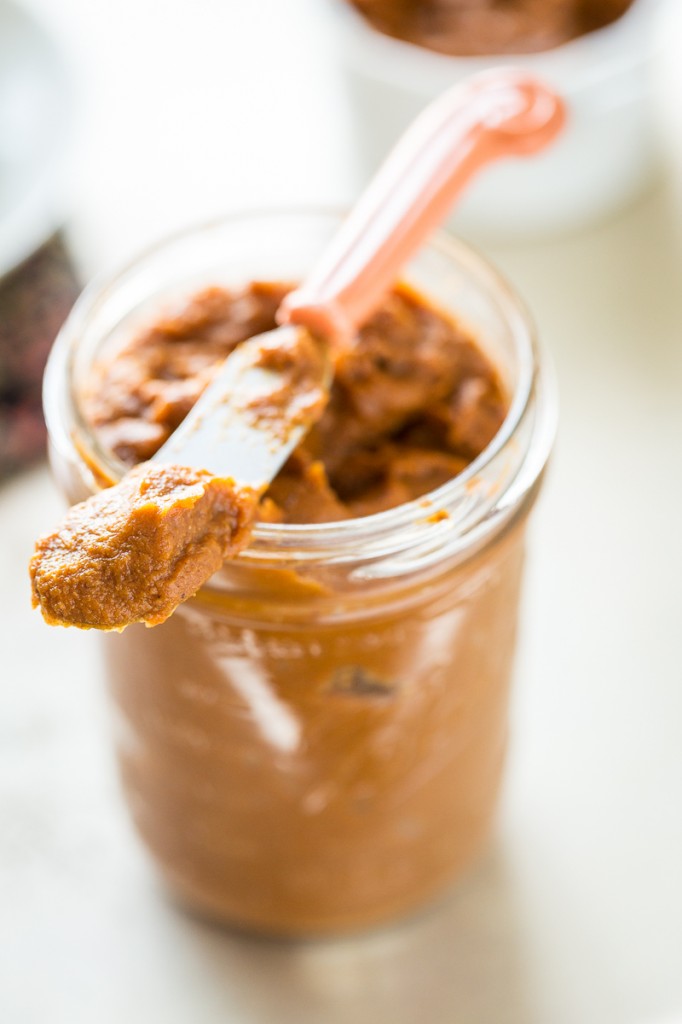 Man, life is crazy right now.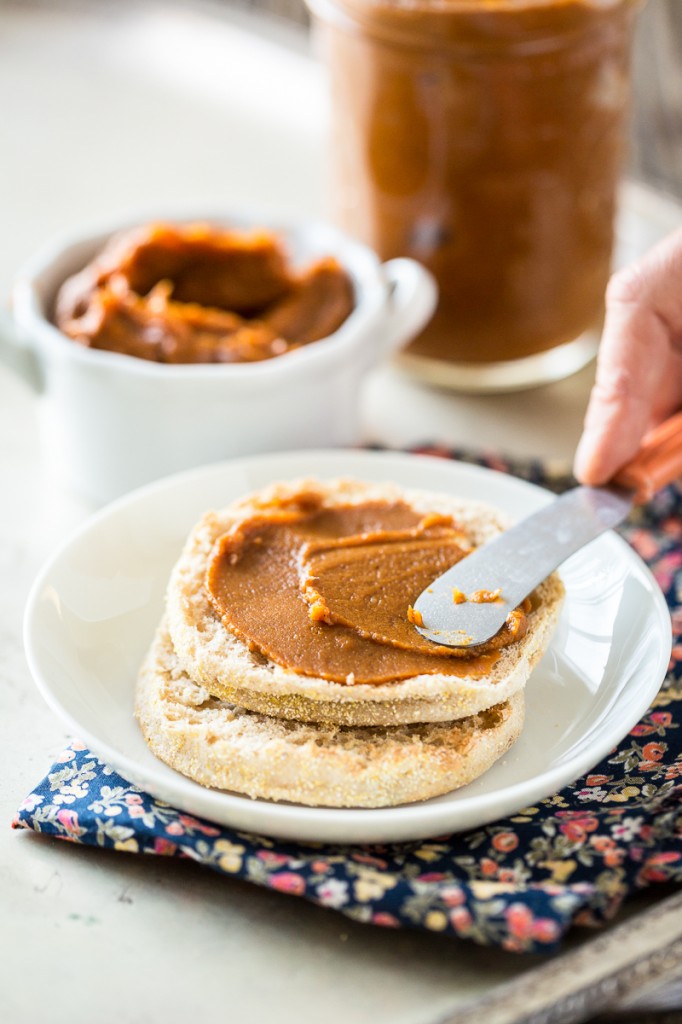 I just had to delete the first draft of this post because I sounded like a big, whiney, complainer and that's not what this corner of the internet is for. Let's just say that work is keeping me beyond busy during the week and this blog (and another food photography project) are keeping me on feet all weekend.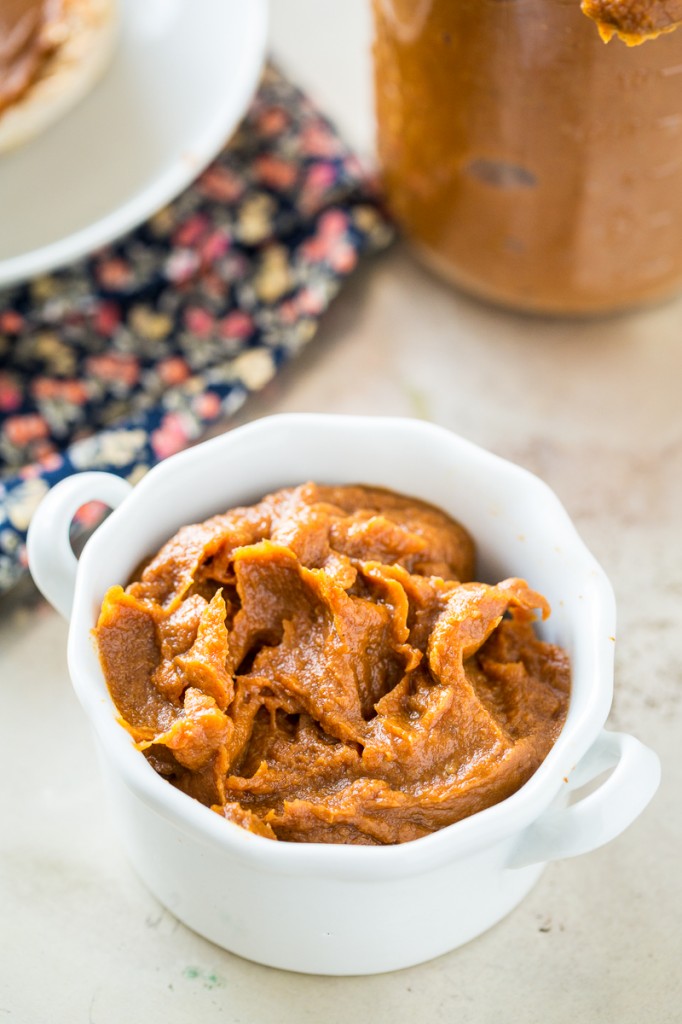 Thing thing I love about being super busy is how great tiny breaks feel. Little moments where you can stop and catch your breath or give your brain a much-needed break. These moments include: That hour after dinner, before we have to go to bed, when Chris and I can cuddle on the couch and watch what we're calling "Uncomfortable TV" (aka The Walking Dead). The 20 minutes I take on Tuesdays to go across the street and buy flowers for my desk. The point in my day, usually in the early afternoon, where I can take a short break to peruse Craigslist for cool furniture. The half hour I take on Sunday mornings, before I have to start cooking/shooting, to sip my smoothie while reading a book (fiction-only during this time, thank you).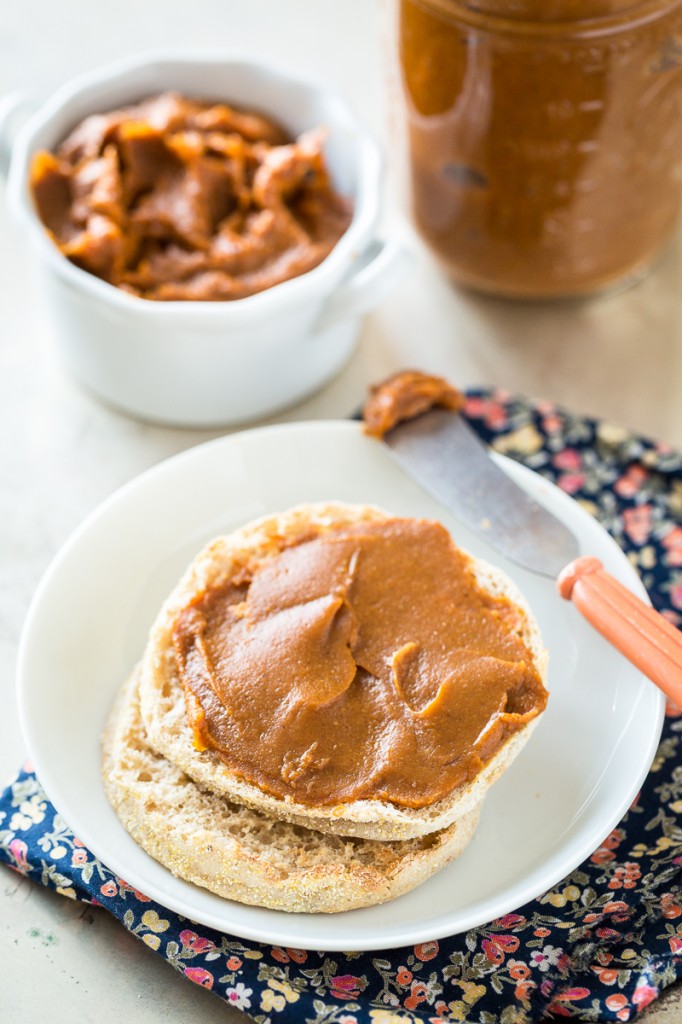 On the weekends, my meals are pretty sporadic and usually consist of a bite of something here and a taste of something there while I'm cooking/styling food. I've found that it feels pretty great to take a moment, maybe while the vegetables are roasting, or while the sauce chills in the fridge, to actually have a solid snack. Something a little indulgent but totally satisfying. My current go-to for these sneaky snack-times? This Maple Spice Pumpkin Butter spread on, well, pretty much anything.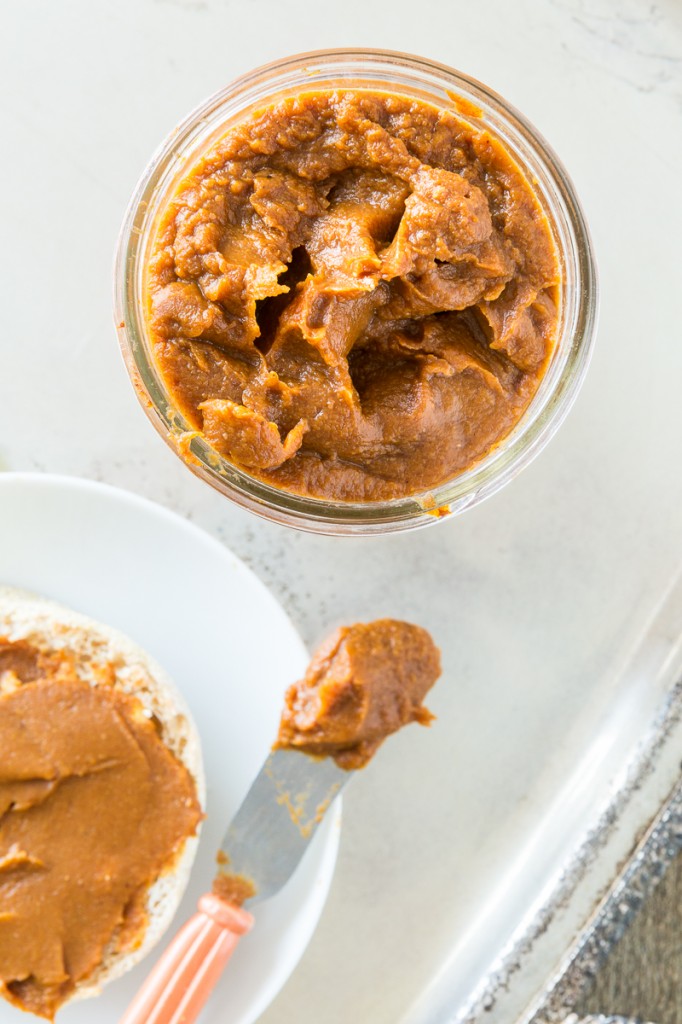 I love that it's sweet, not terribly unhealthy, and it satisfies my seasonal pumpkin cravings. Chris says it's basically spreadable pumpkin pie. You could say that we're both big fans. Once you're tired of spreading it on all of your toast, english muffins, bagels, crackers, etc., try dipping apple slices in it. Or just eat it by the spoonful- we won't judge you. Regardless of how you go about eating it, this pumpkin butter turns every snack time into some serious "You Time." Go ahead- you deserve it.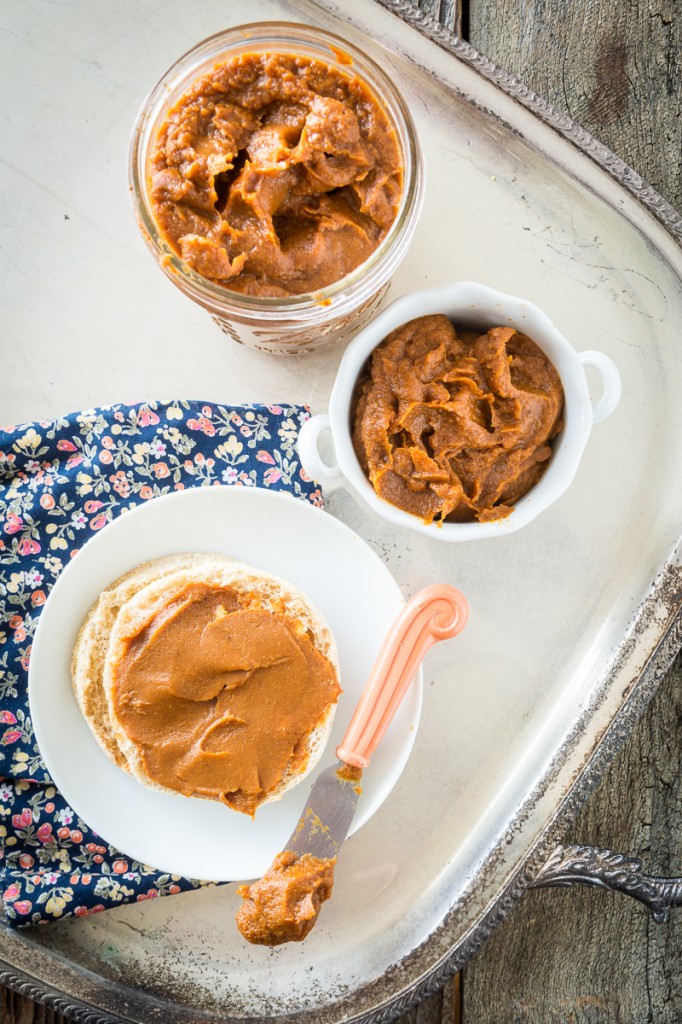 Maple Spice Pumpkin Butter
Ingredients
4 cups pumpkin puree (or two 15-ounce cans)
1/4 cup apple juice
1/2 cup maple syrup
1 tablespoon cinnamon
1 1/2 teaspoons ginger
1/4 teaspoon nutmeg
1/4 teaspoon cloves
2 teaspoons lemon juice
1 teaspoon vanilla extract
salt to taste
Instructions
Combine the pumpkin, apple juice, maple syrup, and spices in a medium pot and bring to a low boil over medium heat. Reduce the heat to a simmer and let it cook, stirring occasionally for 20 to 25 minutes, until it reaches your desired thickness. Stir in the lemon juice, vanilla extract, and salt and then remove from the heat. Let cool completely before transferring to a jar or airtight container. It will keep in the refrigerator for 2 weeks. Enjoy!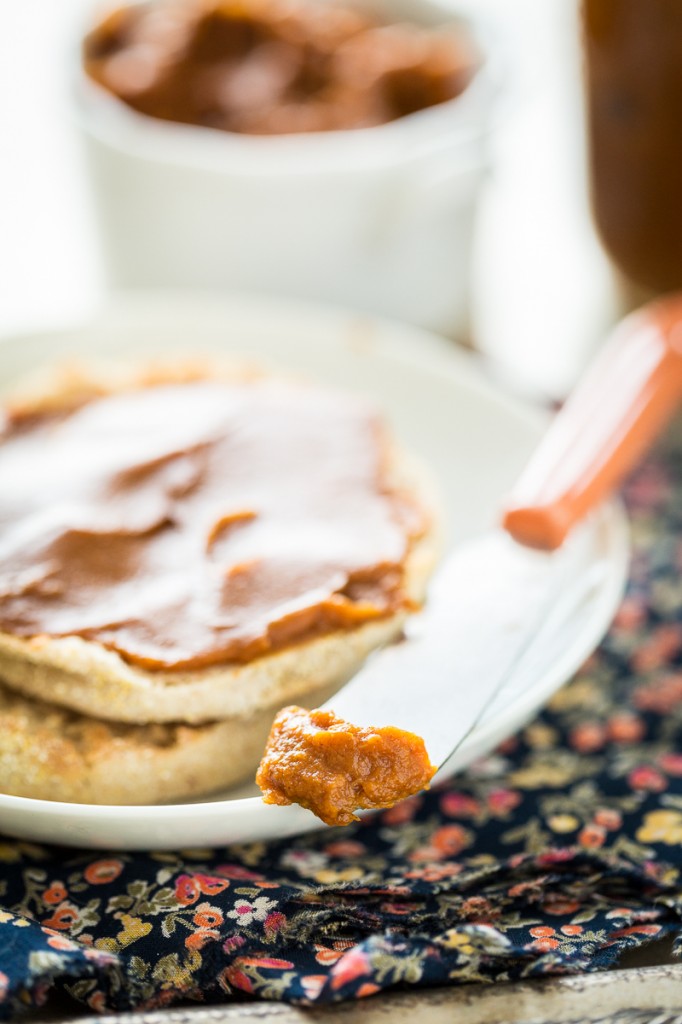 Do you take mini-breaks throughout your day? If so, what do you do?
Photography by Chris Miller