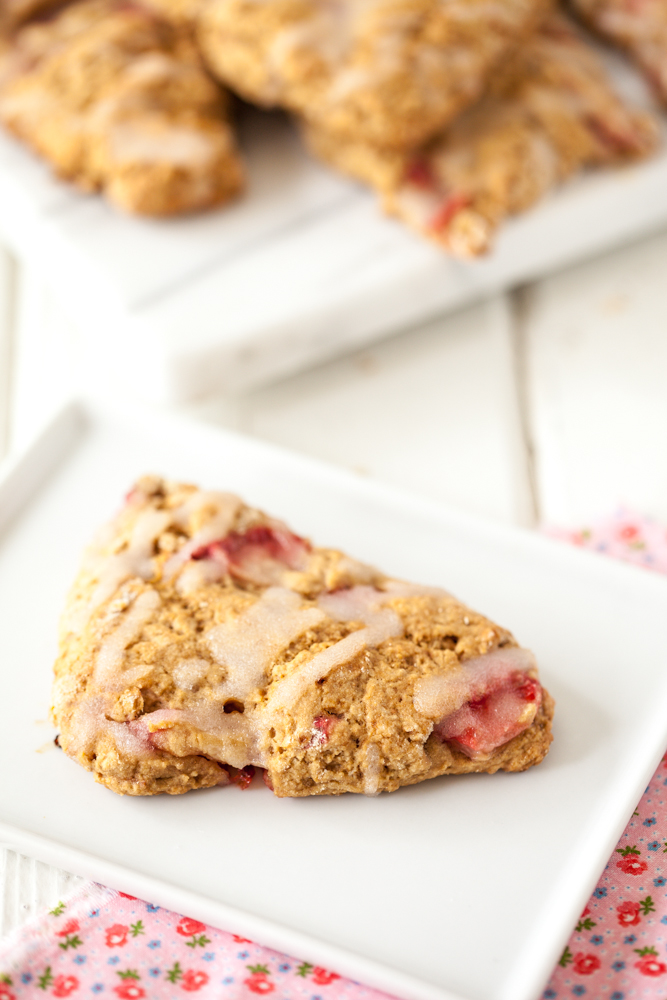 I like strawberries a whole lot.  During the summer months, I could easily eat a pound of strawberries a day.  I don't.  I'm just saying that I could.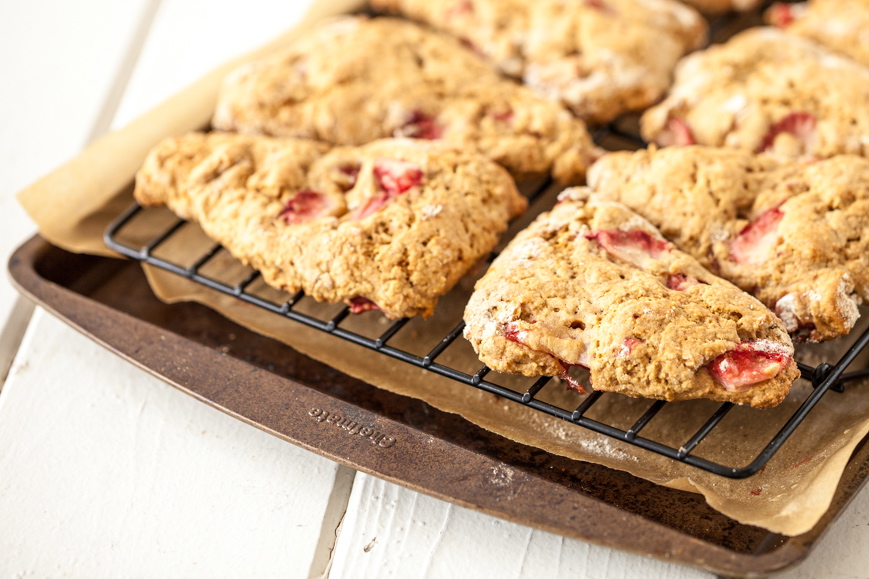 There are a couple of reasons I practice restraint.  1.) I'm sometimes too busy enjoying my other favorite summer fruits, like blueberries and nectarines, and 2.) I only buy organic strawberries and organic strawberries can get pretty pricy.  So I try to pace myself and limit myself to about two pounds of strawberries per week.  That's reasonable, right?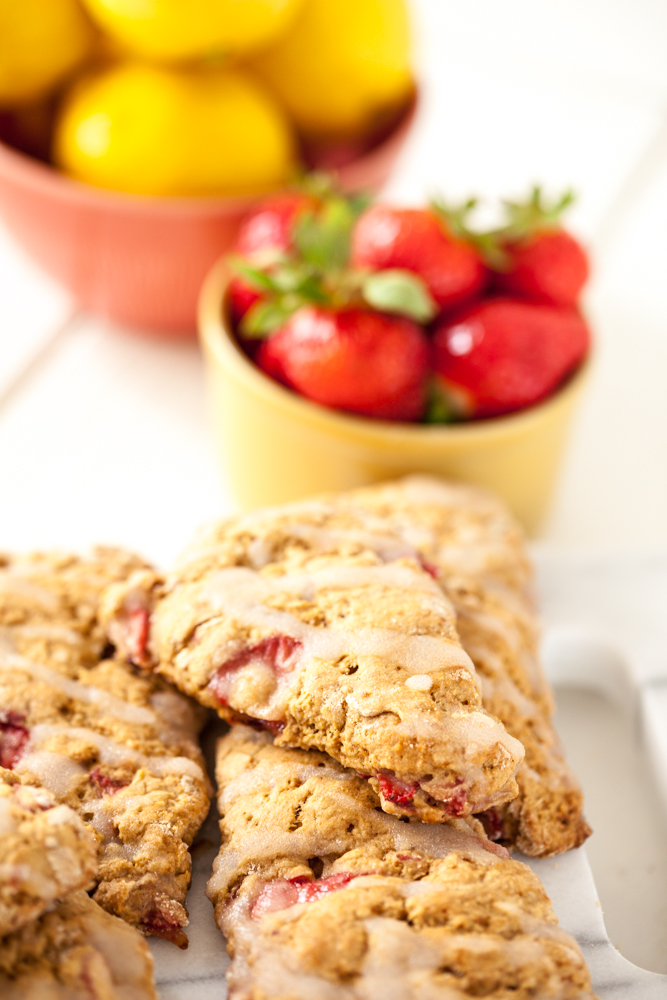 Now picture, if you will, my response upon learning via instagram that Whole Foods was having a sale on organic strawberries- $1.99 per pound for one day only.  It involved me stopping whatever I was doing (I don't remember what it was but I'm assuming it had something to do with being sidetracked by instagram), grabbing my purse and keys and running to my car.  Ten minutes later, I was at Whole Foods and had 5 pounds of strawberries in my cart.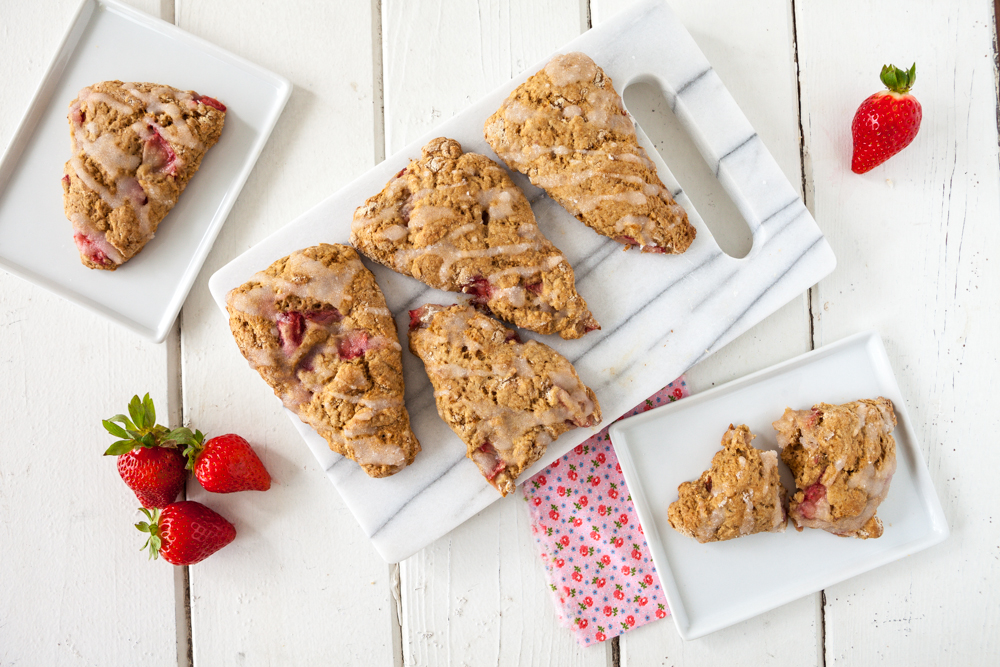 The following week was the best.  There were strawberries at every meal.  I could've bathed in them if that were my thing.  I probably could've cooked something or done something creative with them if I wasn't eating them so fast.  Then, by the end of the week, they were all gone and I was sad.  I had to do another Whole Foods run so I crossed my fingers that they would have another sale.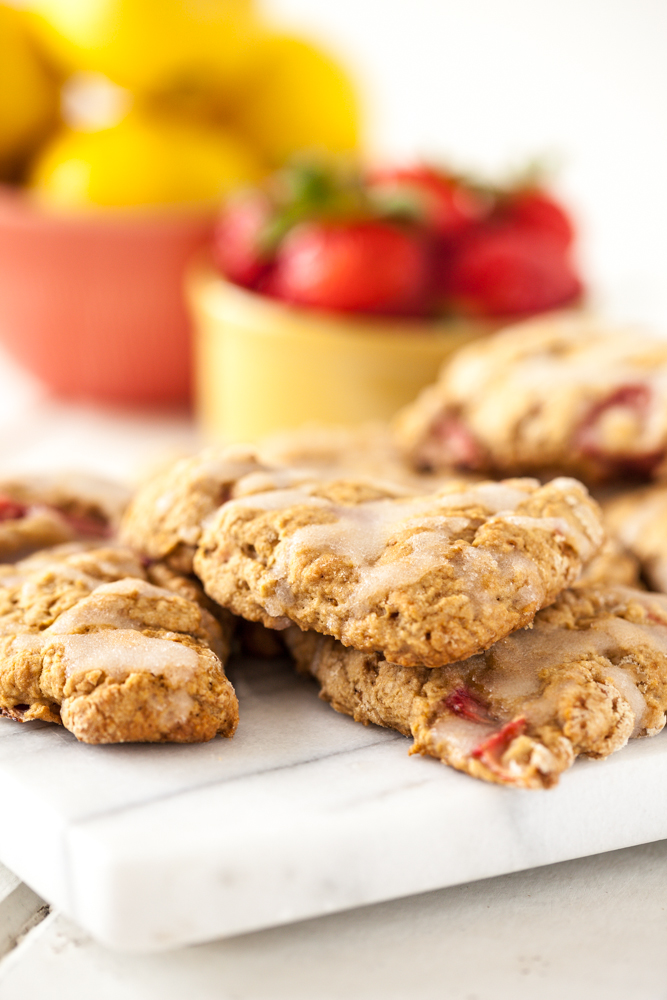 Crossing my fingers generally doesn't work for me but it did this time.  Organic strawberries were on sale- Two pounds for $4!  Of course I bought four pounds.  And proceeded to take pictures like any proud vegan strawberry eater would.  This round took me a little longer to get through and towards the end of the week, they were beginning to head downhill.  I needed to act fast to make sure they didn't go to waste.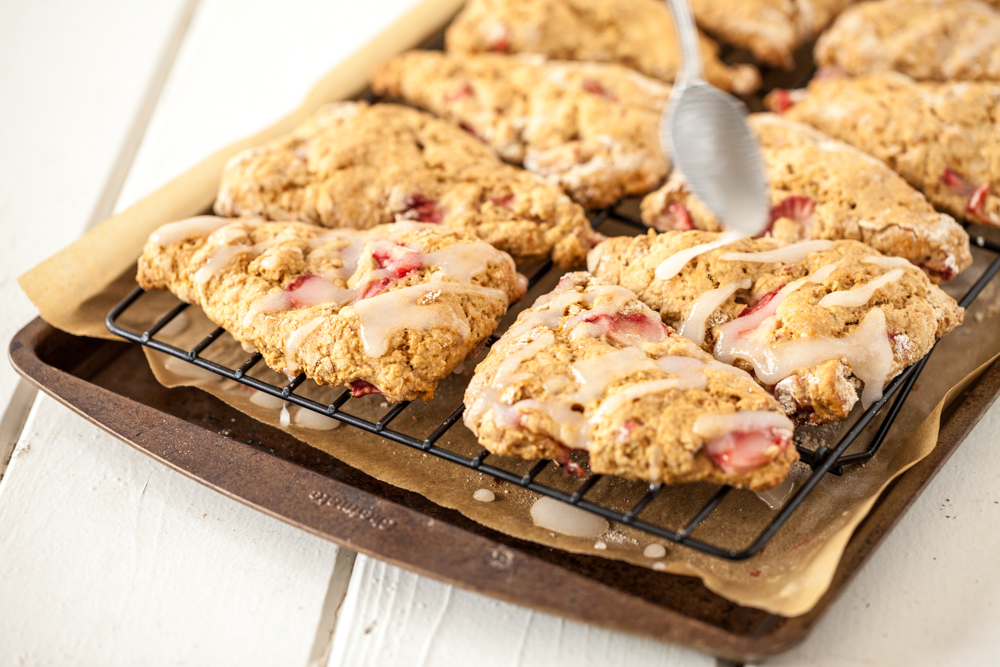 So these scones were born.  Actually, I lie.  It wasn't these scones that you see pictured here that were born.  There was actually a batch prior to this that got consumed so fast that a prettier second batch needed to be made the following weekend for pictures.  And darn if these scones aren't photogenic!  Now take how good they look in these pictures, multiply that by 37 and you'll know how delicious these strawberry lemon scones tasted.  If you aren't good at math, just take my word for it- these scones are ridiculous.  There's just the perfect amount of sweetness, the perfect amount of crumbliness, and the the lemon glaze highlights the bright juiciness of the strawberries within.  For a strawberry lover like me, it doesn't get much better than these scones.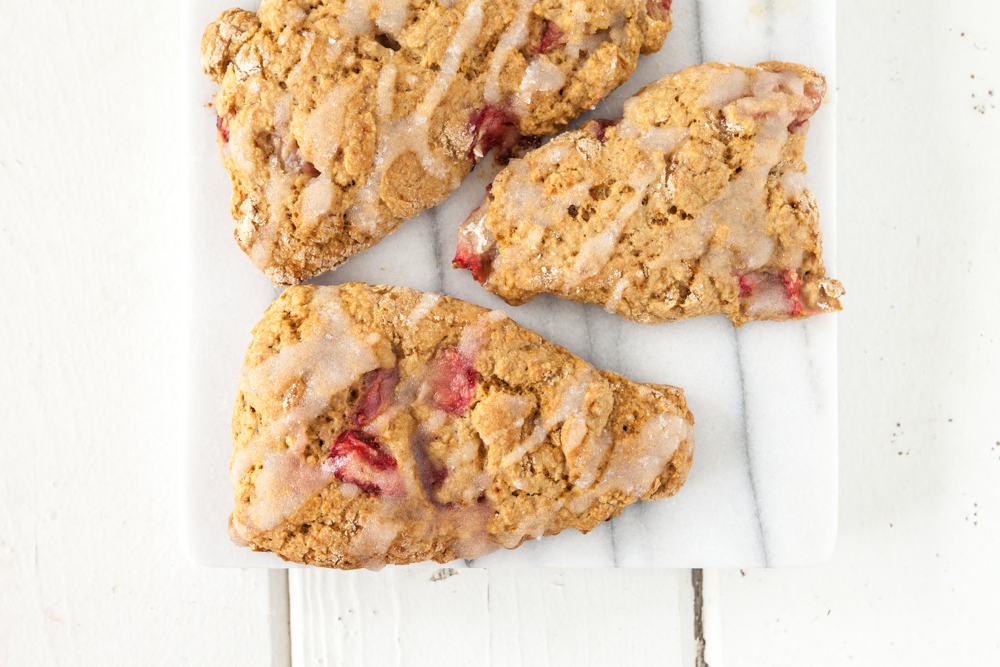 Strawberry Lemon Scones with Lemon Glaze
Ingredients
1/2 cup almond milk (or other non-dairy milk)
2 teaspoons fresh lemon juice
1 teaspoon vanilla extract
5 tablespoons chilled vegan butter (such as Earth Balance)
1 1/2 cups spelt flour
1 1/4 cups oat flour
1/2 cup coconut sugar (or unrefined sugar)
1 tablespoon baking powder
1/2 teaspoon baking soda
1/2 teaspoon salt
1-2 teaspoons lemon zest
1 cup fresh strawberries, diced
1/2 cup powdered xylitol (or powdered sugar)
1 tablespoon fresh lemon juice
Instructions
Preheat oven to 425. Line a baking sheet with parchment paper and set aside
In a cup, mix together the almond milk and lemon juice and set aside.
In a large bowl, combine the dry ingredients and whisk until throughly combined. Use a pastry cutter to cut in the butter and continue to cut until only small pieces (like the size of a pea) of the butter remain.
Add the vanilla extract and the lemon zest to the almond milk/lemon juice mixture. Stir and add to the dough. Stir until just combined. Do not over-mix. The dough will be slightly sticky. Gently fold the strawberries into the dough.
Turn out the dough onto a floured surface. Add a little flour to your hands and to the top of the dough and form the dough into a 12 inch disc. You may need to sprinkle the top with a little more flour if it is too sticky. Using a large knife or a pizza cutter, slice the disc into 12 triangles. Gently lift each triangle and place on the lined baking sheet.
Bake the scones in the oven for 15-17 minutes or until they are golden. Remove from the oven and transfer to a cooling rack.
Mix your glaze ingredients together in a small bowl. Once the scones have cooled, drizzle the glaze over the scones. Serve and enjoy!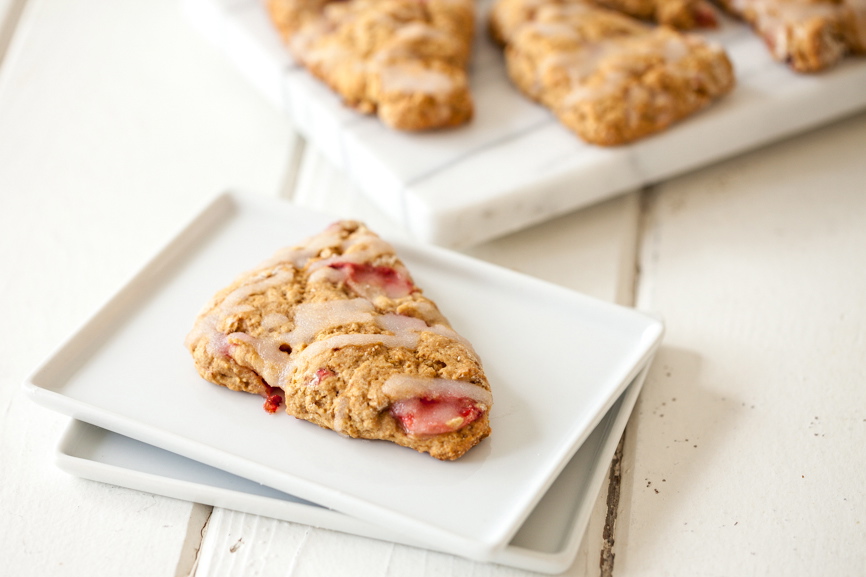 What is your favorite summer fruit?
Photography by Chris Miller