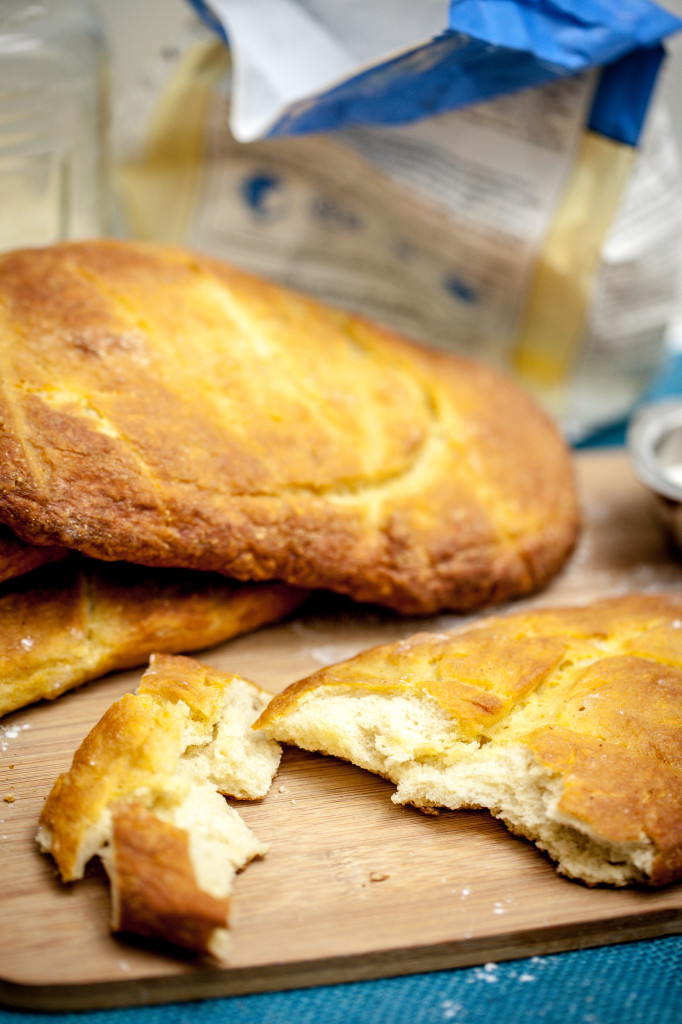 I forget how old I was and at which mall we were at, but my grandmother got me addicted to giant soft pretzels.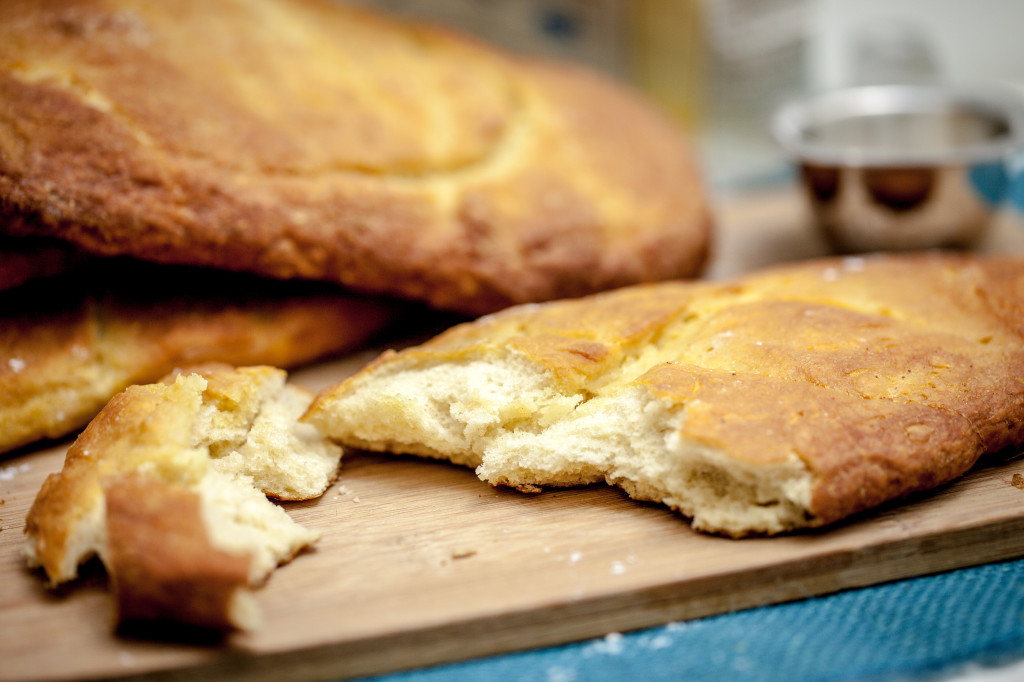 It only took one bite to make me an addict.  We shared one hot, salty, soft pretzel from Auntie Anne's, dipped in honey mustard sauce (something she also introduced me to.  I never in a million years would have made the mustard-pretzel connection if it weren't for her.  A few years later, she also got me hooked on frozen yogurt, but that's another story).  The parts where the dough crossed over each other were my favorite- a little doughier and slightly less salty than the rest.  We stood there in silence, savoring every bite of this pretzel and before we knew it, it was gone.  We, of course, in the nature of true addicts, went back for seconds.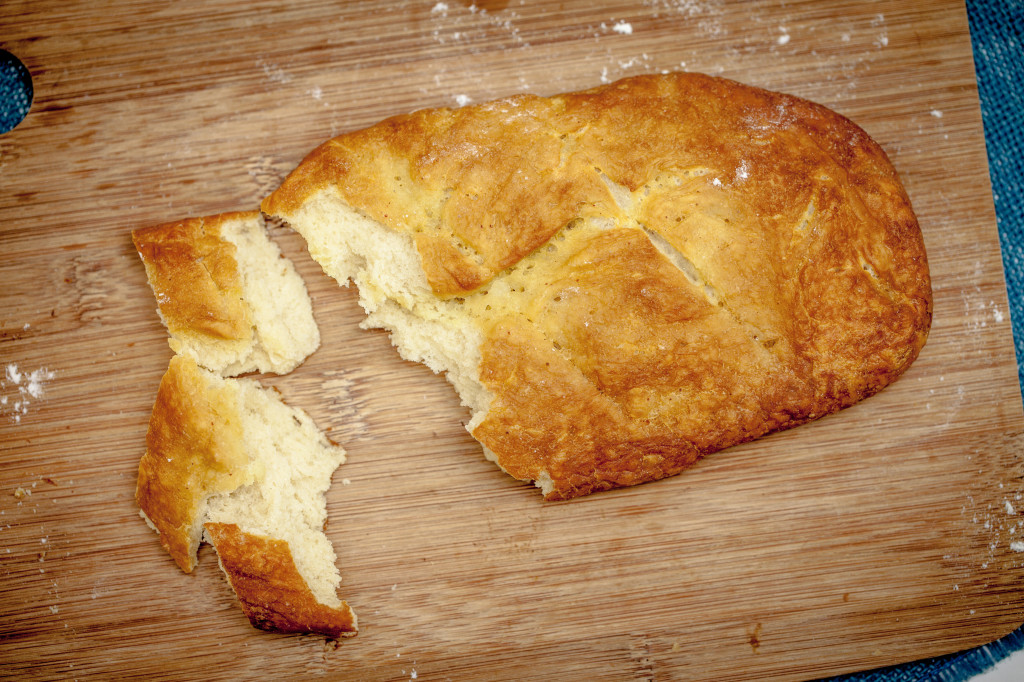 Grandma became my enabler, offering to share a pretzel whenever we went to the mall (my grandma is super fun to go shopping with).  It's understandable that through my teenage years, I equated going to the mall with eating pretzels, and when I was old enough to take myself to the mall, I don't think I need to tell you that I was doing more than shopping at The Wet Seal.  It should also be noted that, because I was a terribly unhealthy eater between the ages of 16 and 17, my lunch consisted of a soft pretzel from the school cafeteria.  And a diet coke.  I wouldn't have known a balanced diet if it was staring me in the face.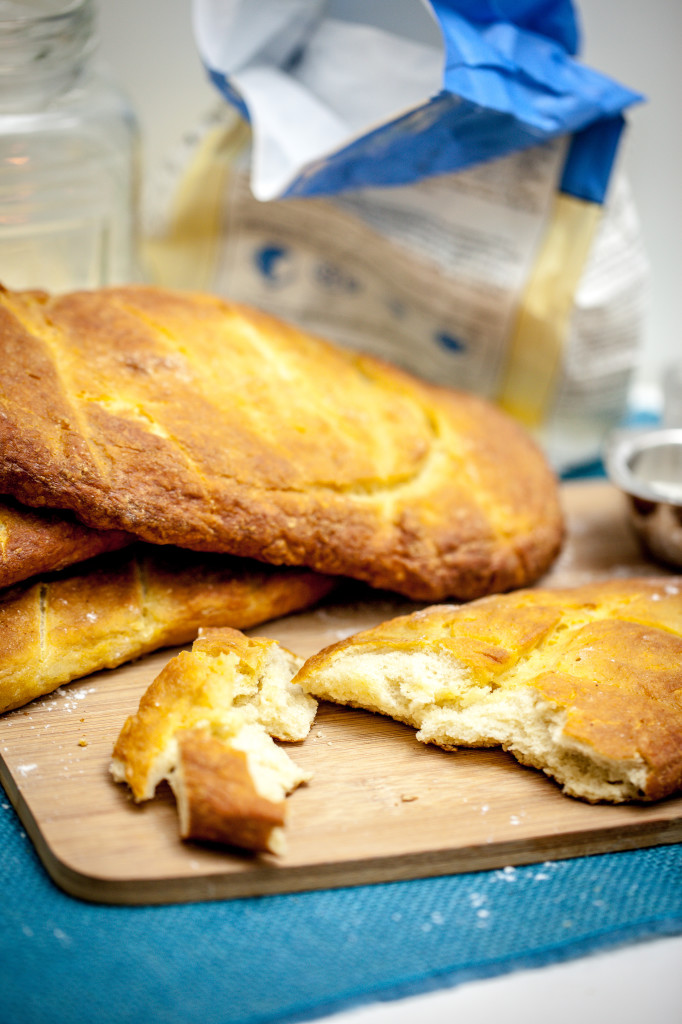 As I've gotten older matured, I have learned to eat a balanced diet full of healthy foods and abstain from soft pretzels except in the case of a low-blood-sugar/forgot-to-pack-a-snack-for-the-mall sort of emergency.  To this day, every time I pass a pretzel shop, I stare, almost hypnotized by the teenager in the window, rolling out the dough and forming pretzels, knowing that if I indulged, it would be the beginning of a downward spiral.  My stepson, who has the appetite of a very small bird and has incredibly particular tastebuds, also loves soft pretzels.  In the extremely rare circumstance that he will tell us that he is hungry, enough so that he will actually ask for food, and we just so happen to be near a pretzel shop, a soft pretzel will always appease him.  While he slowly and methodically eats his pretzel, I have to avert my eyes because otherwise, I know I would look similar to a hungry dog, waiting for him to drop a crumb.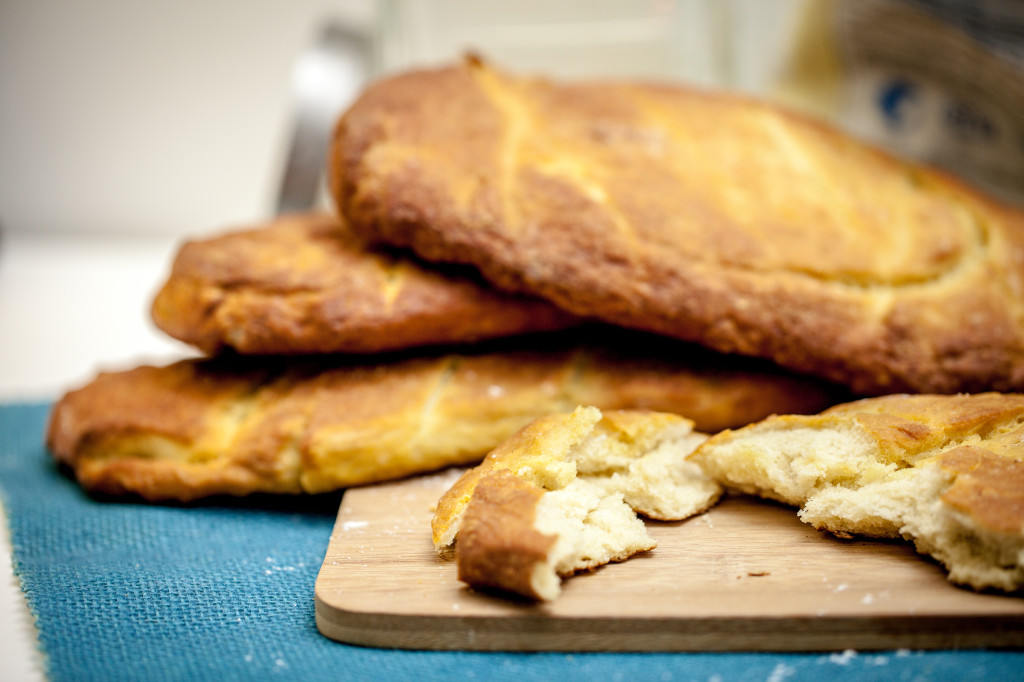 A few years ago, when pretzel bread became all the rage, I thought it was the greatest thing since the beginning of time  sliced bread  soft pretzels.  Now I had an excuse to indulge in the salty doughiness of soft pretzels, but have it disguised as the bread for my sandwich or to dip in my soup.  When I became vegan, I knew that I was no longer going to consume pretzel bread because, generally speaking, they are brushed with an egg wash before baking.  Recently, on the interwebs (as they say), I've noticed a lot of vegan bloggers making their own versions pretzel bread, and by golly, I knew I had to give it a try.  My only requirement was that it taste like the super soft, slightly salty (I would always get the salted version, but brush a lot of the salt off) giant pretzels that my grandma and I would share at the mall.  The outcome was better than I expected.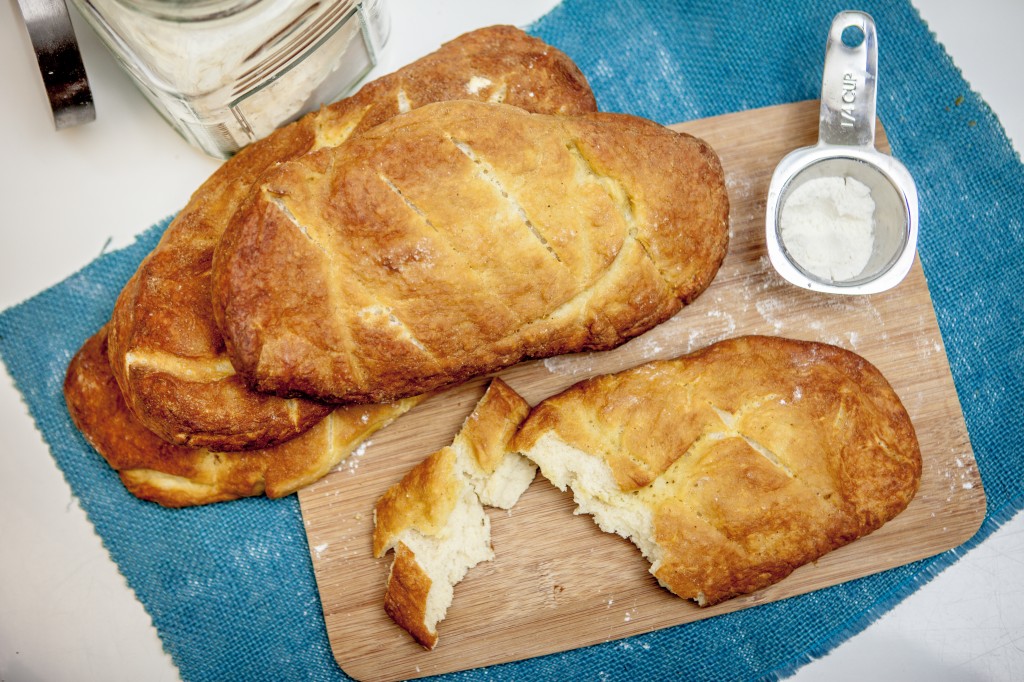 The loaves looked lighter in color than I had expected, but had the perfect amount of saltiness and the perfect amount of soft doughiness that I was craving.  Every piece we tore off reminded me of those pre-teen years at the mall with my grandma, not caring what anyone thought because gosh darn it, we were going back for seconds!  It's that good, my friends.  It's awfully tasty with a light spread of vegan butter and a tiny bit of mustard, or you can check back on Wednesday and see what else we did with this bread.  Hint:  It's a savory, salty-meets-sweet winter treat.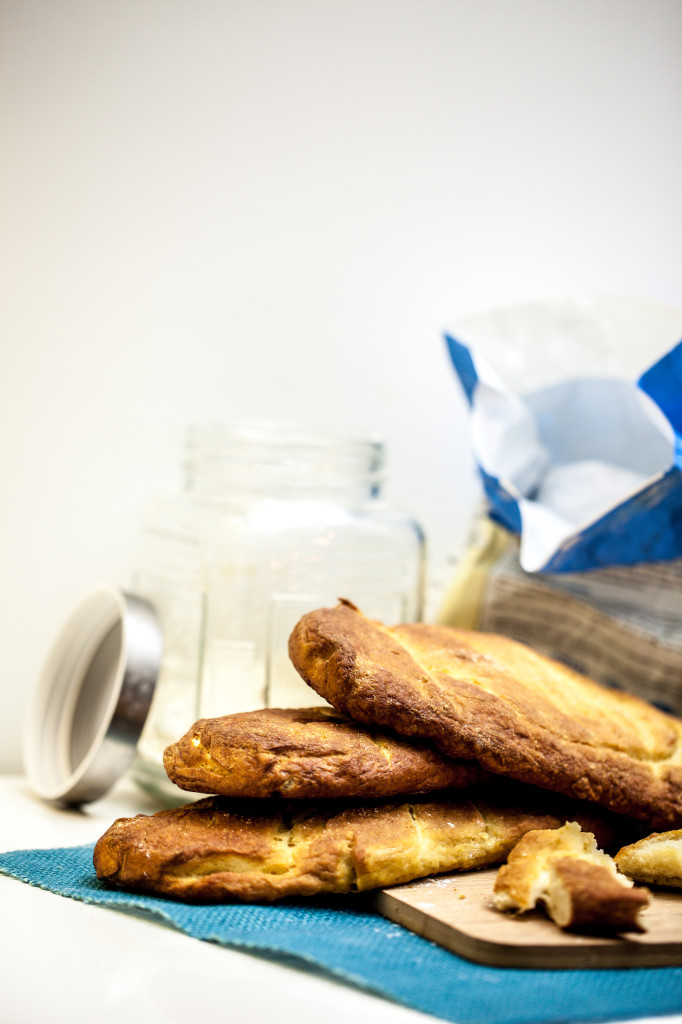 Ingredients
1 1/2 cups warm water (110-115 degrees)
2 1/4 teaspoons active dry yeast
1 teaspoon coconut sugar
4 1/2 cups all purpose flour
2 teaspoons sea salt
6 tablespoons coconut oil, melted
1/4 cup baking soda
2 tablespoons almond milk mixed with 1 teaspoon cornstarch
Kosher salt for sprinkling (optional)
Instructions
In a large bowl, combine water, yeast, and coconut sugar. Stir together and let sit for 5-10 minutes until foamy.
Add the flour, salt, and melted coconut oil and stir/knead until a ball of dough forms. If it is too dry, add more melted coconut oil by the tablespoon. If it is too sticky, add more flour by the tablespoon.
Place in a lightly greased bowl and cover with a clean kitchen towel or plastic wrap, and place in a warm, draft-free place for 1 hour or until doubled in size.
When finished rising, punch down the dough and turn it over onto a lightly floured work surface.
Line a large baking sheet with parchment paper and set aside.
Take the dough and form it into four even length loaves (or two larger loaves). Place them side by side (not touching each other though) on the prepared baking sheet.
Cover with clean kitchen towel or plastic wrap and let rise again for 30 minutes.
Preheat your oven to 425 degrees. Fill a large wide sauce pan wiith water to a boil. Gently sprinkle baking soda in and stir to mix. Lower to a simmer. Place one loaf of bread in the water for 30 seconds then flip over and poach for another 30 seconds. Use two slotted spoons to guide the bread in and out of the pot.
Place the loaf on the prepared baking sheet and repeat with the other loaves. Take a sharp knife and make slits on the top of the loaves.
Take the almond milk/cornstarch mixture and with a pastry brush, brush the tops of the bread, sprinkle with salt, then place in oven and bake for 20-30 minutes. Remove from heat and let sit for 10 minutes before serving. Loaves will keep in airtight container for 1-2 days.
Notes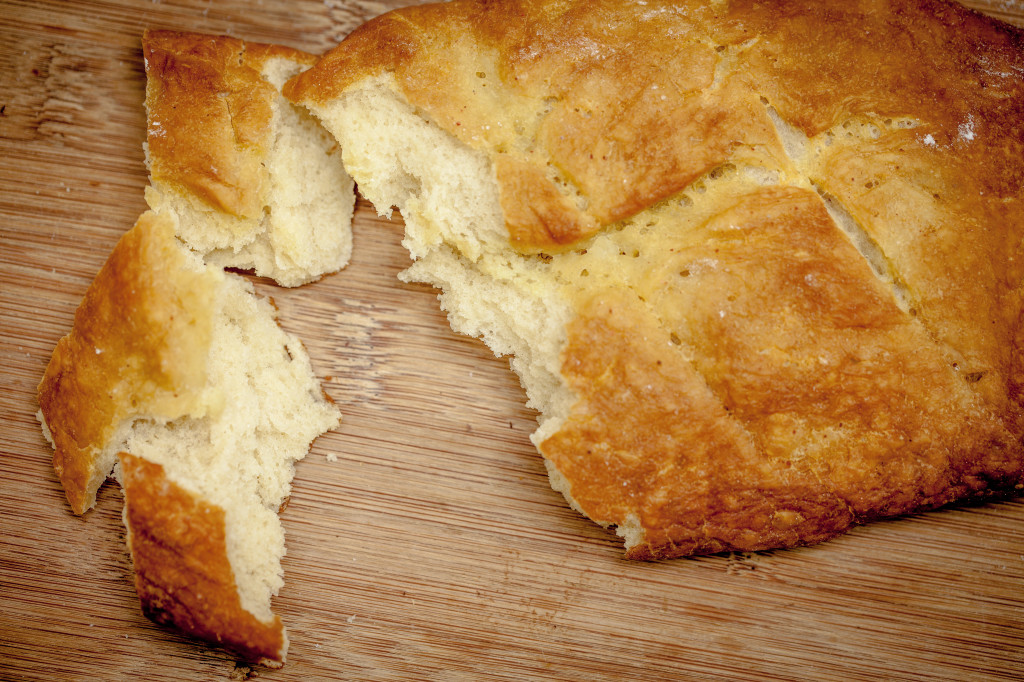 Dog Update:
As many of you may remember, shortly before Christmas, my family adopted a beagle from a high-kill shelter in Lancaster.  Thank you to all of you who shared your warm wishes and congratulations.
Unfortunately, we were unable to keep this wonderful little girl.  Things started out okay between Samantha (our first canine companion) and the new dog, but every day, things got a little more tense, especially when there was food involved.  We had to be extremely careful during feeding times as well as when we were eating and we could not let them be alone together.  Then one night, Chris pulled out the bag of dog food and the dogs got into a barking match, which escalated very quickly into violence before we could break it up.  Samantha brought her paw up in front of her face, just as the new dog was going in for a bite, and Samantha got her paw pretty badly bitten.  There was blood all over the floor, though Samantha did not cry or whimper.  I felt like I had the wind knocked out of me as I held Samantha and watched her lick her wound (which we later found out was a broken toe, in addition to the bite wound).  From that point, things got really bad.  Sam began hiding under the bed, not acknowledging our presence or reacting when we called her name, not eating or drinking, hobbling around on one foot, and if she even looked at the new dog, she got barked at.  We knew it was not fair to Samantha to go on like this.
Fortunately, Bridget, from ARME, whom I had been working with in regards to rescuing this dog, was extremely understanding and helped me get in touch with another person who was interested in rescuing the beagle if we hadn't.  Her father's beagle had just passed away and he was devastated.  He is retired and lives in Lake Tahoe and she was going to give this beagle to him for Christmas.  When he found out that this dog would be able to come live with him after all, he and his wife both cried in happiness.  Bridget, who happened to be going to Lake Tahoe a couple days after Christmas, arranged to take her with her and take her to her new home.  The beagle is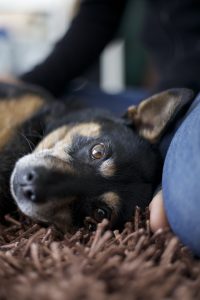 doing extremely well in her new home and her human companion is so happy to have her.
It took Samantha about one week before she started to come out of shock.  She is just now starting to put a little pressure on her broken paw, but she's back to her old, happy self.  Even though Samantha got hurt, I am so happy that we were able to rescue that dog and give her a ton of love for that short time.  She was just "love on legs", as Chris puts it, and I am thrilled to know that she's prospering in her forever home.  This experience also reminded us what a wonderful being Samantha is and how blessed we are to know her.  I am terribly grateful to Bridget and ARME for all of their help and for all that they do-  this has been a great experience, even though things turned out differently than we had expected.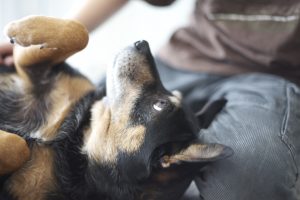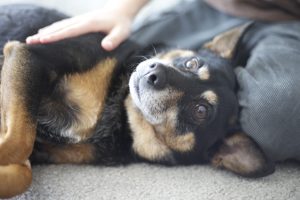 Photography by Chris Miller