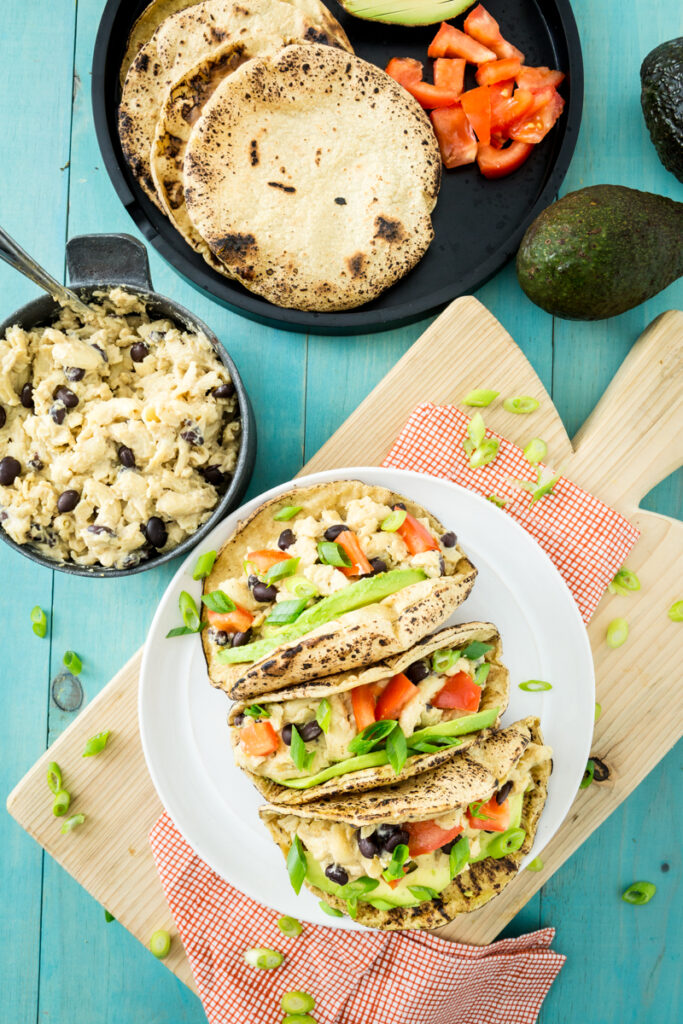 How many awesome words are in that title, amiright? Nachos, Mac and Cheese, Tacos- they're basically every vegan's three favorite food groups.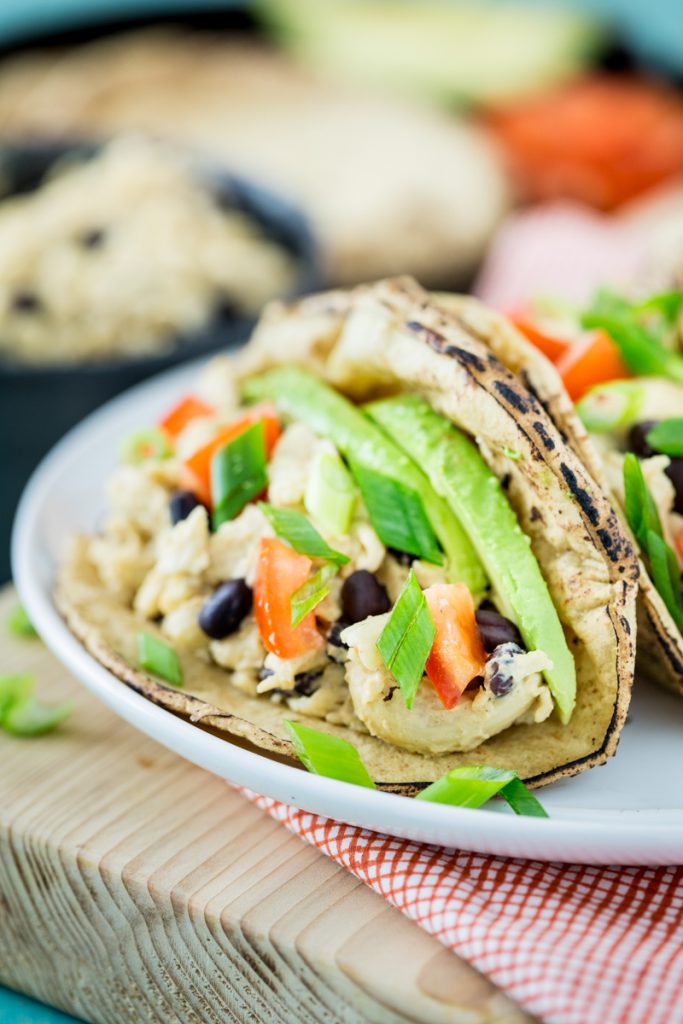 You may be asking: How, pray tell, did you manage to put them all together into one handheld festival of deliciousness? I'll break it down for you. I combined regular ol' mac and cheese and combined it with the flavors of nachos by making the cheese sauce have the taste of nacho cheese sauce and then added black beans. Then I stuffed all of that into a taco with chopped tomatoes, green onions, and avocado. Easy peasy.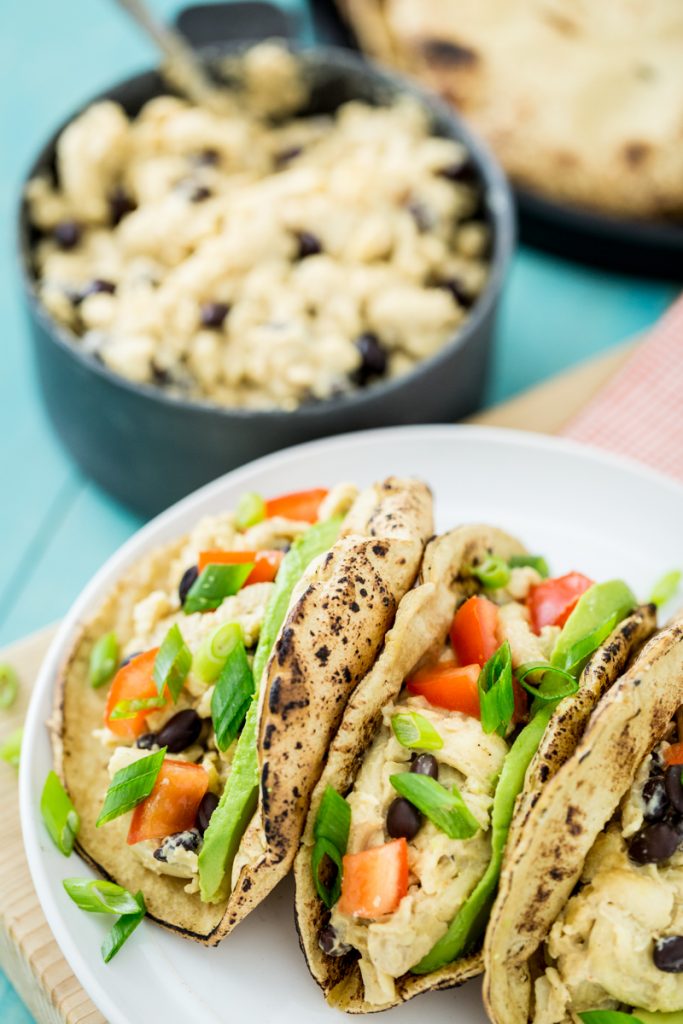 These tacos are so friggin' good that the first night I made them (with the intention of photographing them), I tasted the mac and cheese and was blown away by the zesty, tangy, rich taste. I decided I couldn't wait for Chris to take pictures. I needed to eat them ASAP. So full disclosure, the mac and cheese photographed here is actually leftovers. And let me tell you- this is one of those dishes that actually tastes even better the second day. And that's saying a lot.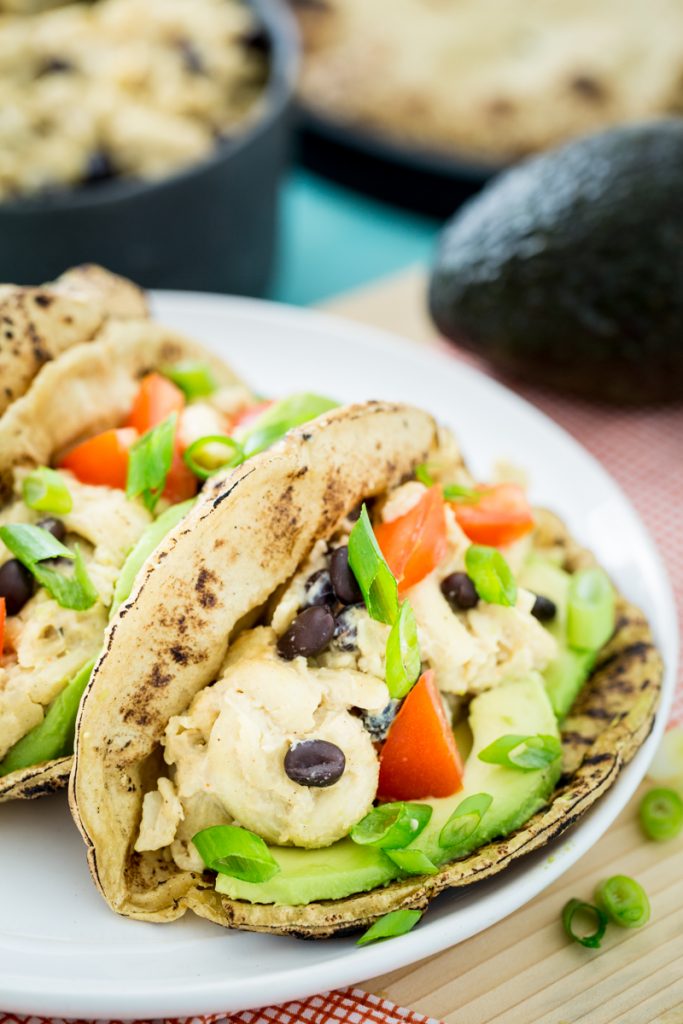 And despite the fact that this recipe sounds like it belongs on a dieter's cheat day menu, it's actually fairly healthy! The cheese sauce is made primarily of cauliflower and the whole thing is (unintentionally) oil-free. So, if you're the type to make New Years Resolutions, you can keep them and treat yourself to a crazy spectacular meal.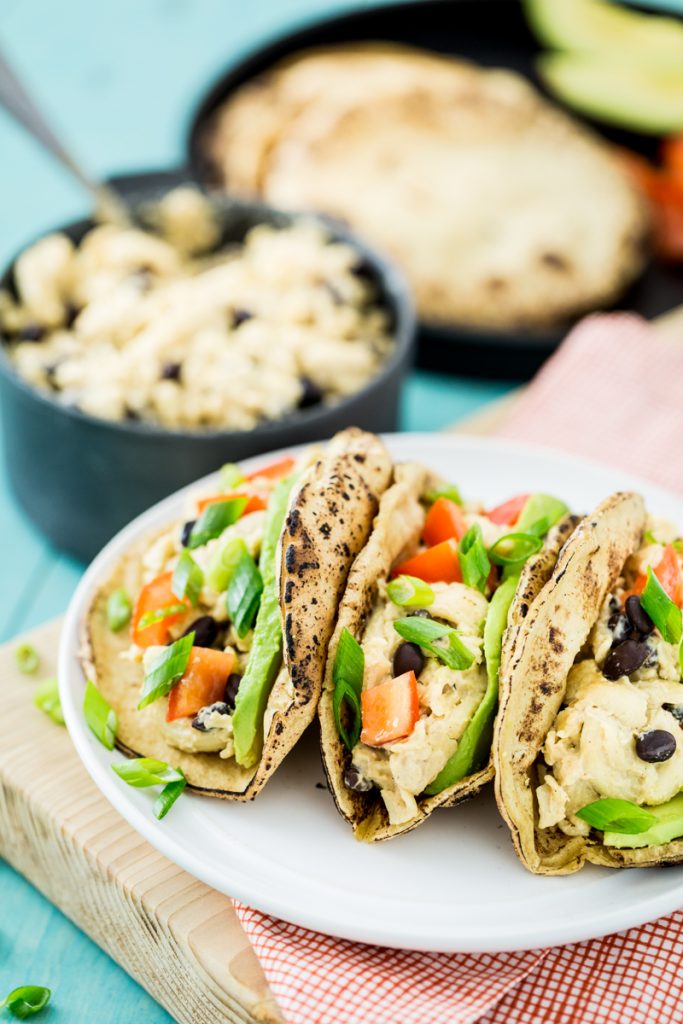 I'd also like to point out that it is not a coincidence that these tacos are being shared with you in time for football playoffs and the Super Bowl. Even though I don't care about football, like, at all, I do care about those of you who do. And I care about Super Bowl food. And these Nacho Mac and Cheese Tacos are totes Super Bowl food.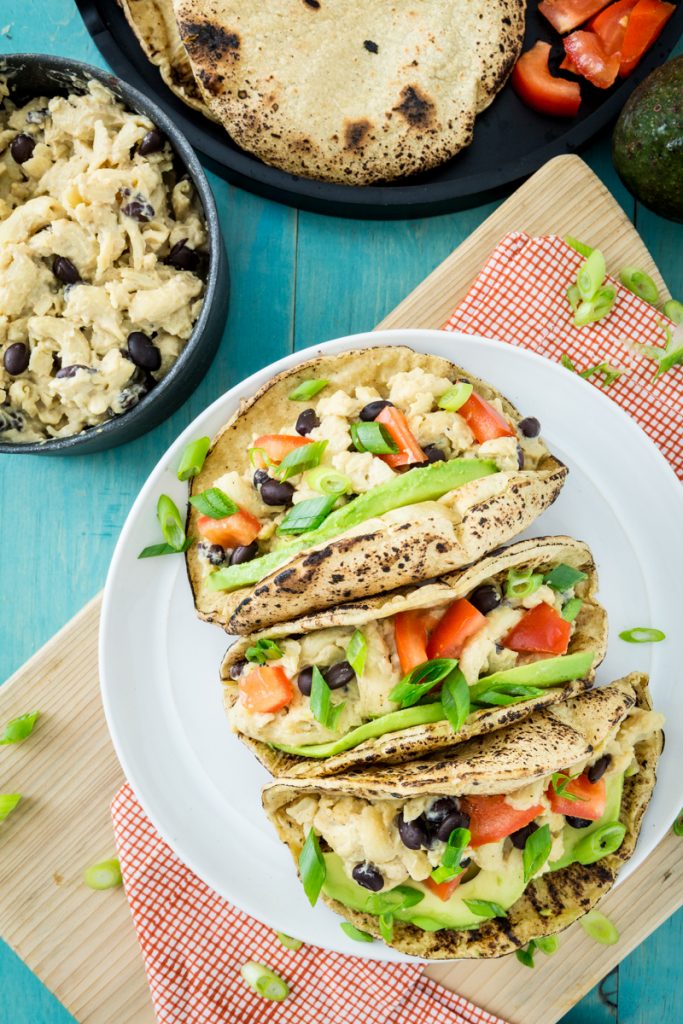 Black Bean Nacho Mac and Cheese Tacos
Ingredients
1/2 large head of cauliflower (or 1 whole small head), broken into florets
16 ounces elbow pasta (use gluten-free if necessary)
1 cup unsweetened non-dairy milk
1/2 cup nutritional yeast
3 tablespoons lime juice
3 tablespoons pickled jalapeño juice/brine
2 heaping tablespoons canned diced green chiles
2 tablespoons tomato paste
1 tablespoon pickled jalapeños, optional
1 1/2 teaspoons cumin
1 1/2 teaspoons ancho chile powder
1 teaspoon garlic powder
1 teaspoon onion powder
1 teaspoon white or chickpea miso
Salt and black pepper to taste
One 15-ounce can of black beans, rinsed and drained
cooked corn tortillas
chopped tomato
chopped green onions
sliced avocado
Instructions
Place the cauliflower in a steamer basket over a pot of water. Cover and bring to a boil. Let the cauliflower steam until tender and easily pierced with a fork. Remove the steamer basket and pour the pasta in to the boiling water. Once the pasta is cooked until al dente, drain the water, and return to the pot.
While the pasta is cooking, transfer the cauliflower to a blender and add the milk, nutritional yeast, lime juice, pickled jalapeño juice, diced green chiles, tomato paste, pickled jalapeños (if using), cumin, ancho chile powder, garlic powder, onion powder, and miso. Blend until smooth. Add salt and pepper to taste.
Add the sauce and black beans to the pasta and stir until combined. To serve, spoon a small of amount of the mac and cheese onto a corn tortilla. Top with chopped tomato, green onions, and avocado slices. Repeat with the remaining ingredients. Serve immediately. Enjoy!
Leftover pasta can be stored in an airtight container in the refrigerator for 3 to 5 days.
Photographed by Chris Miller