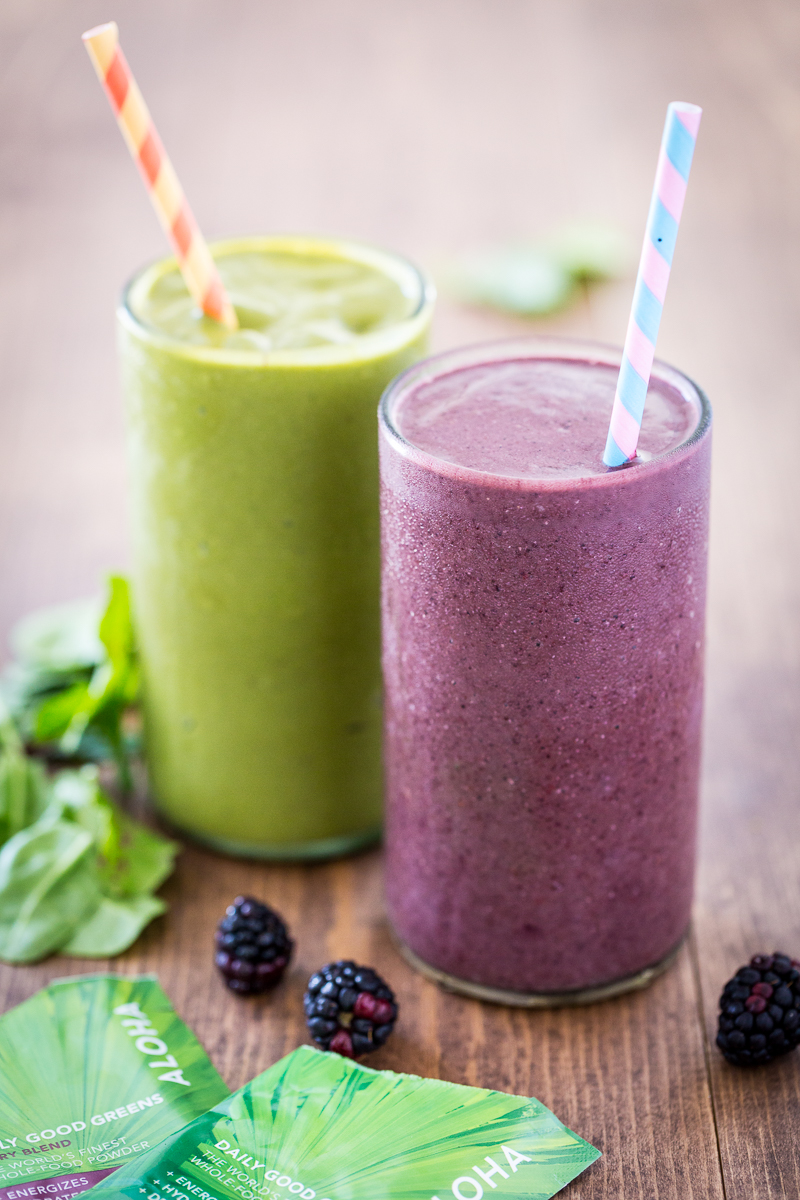 If you're a regular here a Keepin' It Kind, there are a couple of things you've probably gathered about me: An abundantly healthy smoothie for breakfast is totally my jam and I'm all about chocolate, pretty much 100% of the time. When ALOHA, a company that makes both healthy, superfood-packed chocolate and nutrition-packed daily green powders (to be added to your water, juice, smoothies, or whatever you desire), contacted me about reviewing their products, the decision was a no-brainer. They're products have "Kristy" written all over them (in the figurative sense, thank goodness).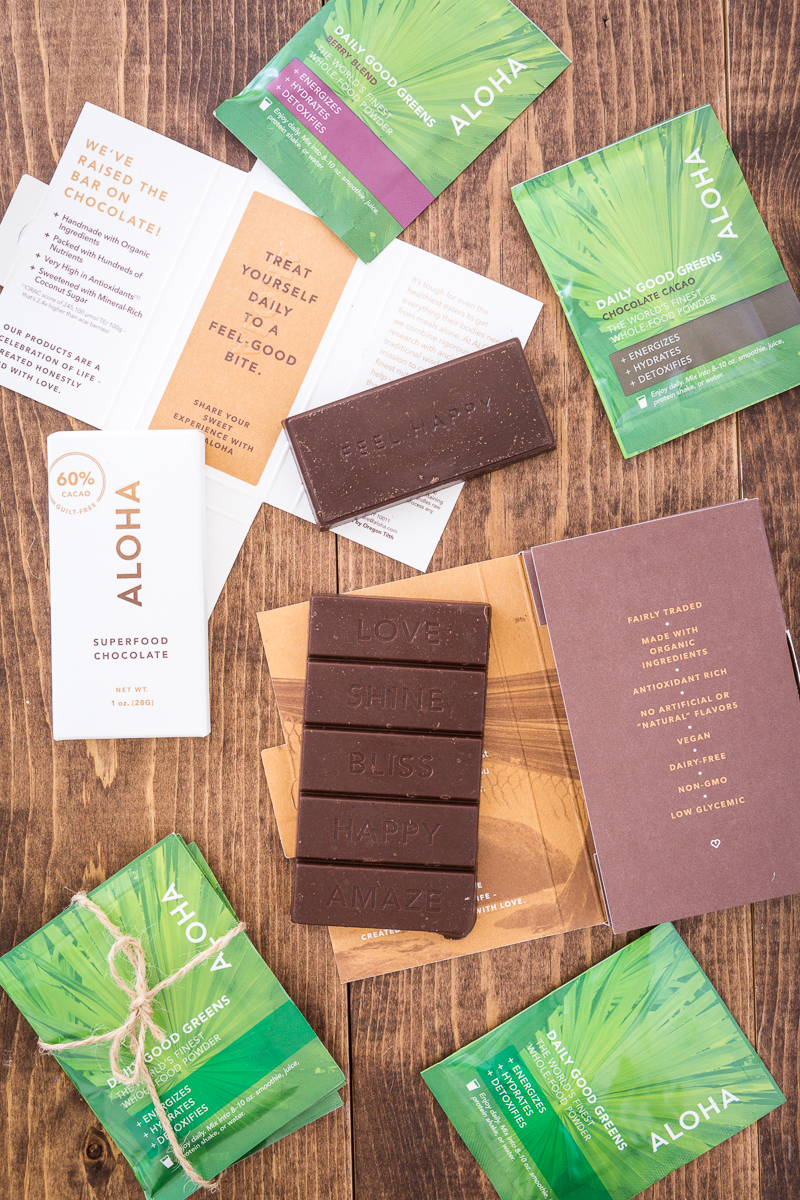 In Hawaiian, the term "aloha" is used as a greeting but actually translates to "sharing the breath of life." ALOHA has really embraced this ideology and seem to share "the breath of life" in each of their products. By only using nutritionally-dense whole food ingredients, they've created products to help us live as healthfully as possible. We need to eat a wide variety of plants to be able to meet our nutritional needs and ALOHA has made an effort to pack a variety into their products, making the task of getting our nutrients very simple for us.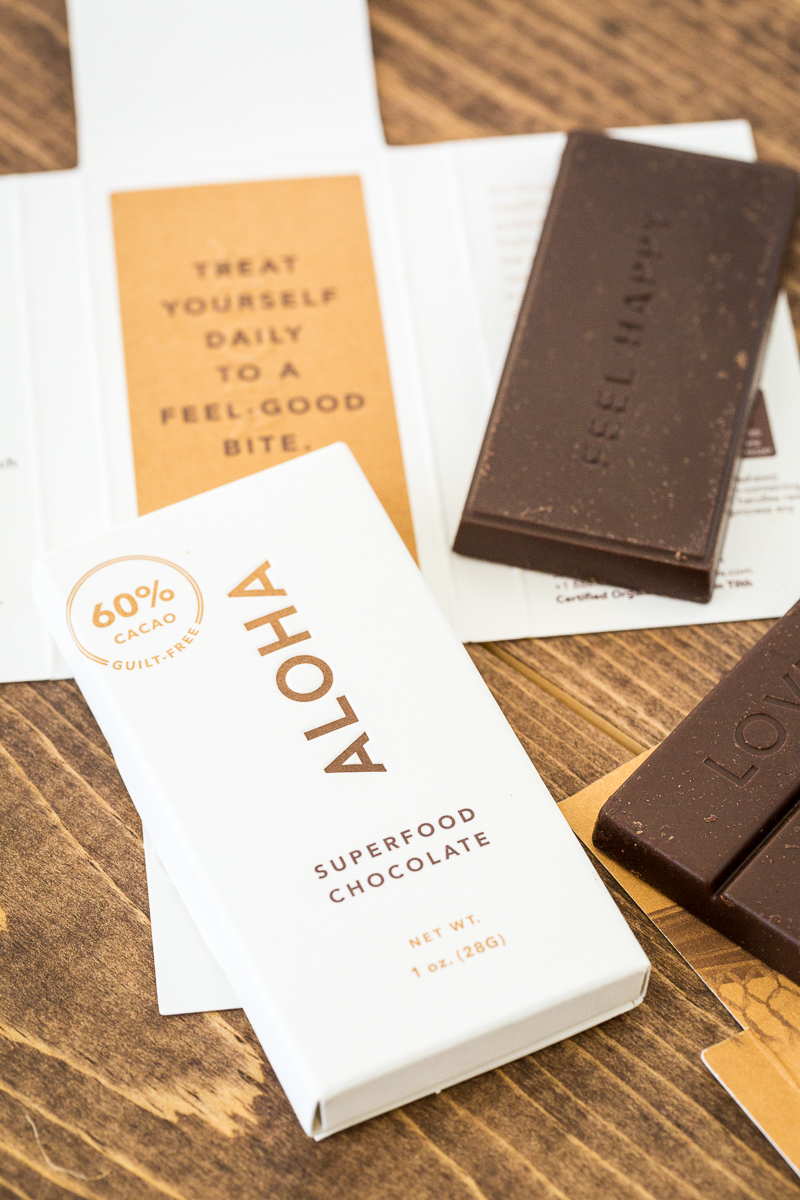 Seeing as how I love a big nutritious smoothie for breakfast, I decided to try the Daily Good Greens, their whole food powders, to mine and Chris's morning smoothies. I used the green blend in my favorite Energizing Peach Green Tea smoothie and the berry blend in Chris's banana berry smoothie. They didn't alter the flavor at all but I did notice that I felt completely satisfied for a long time after (I didn't get hungry again until much later than I normally would). There's also a chocolate blend but I haven't had a chance to try that one yet (though I'm doing to put one in my Cacao Berry Bliss Bowl!).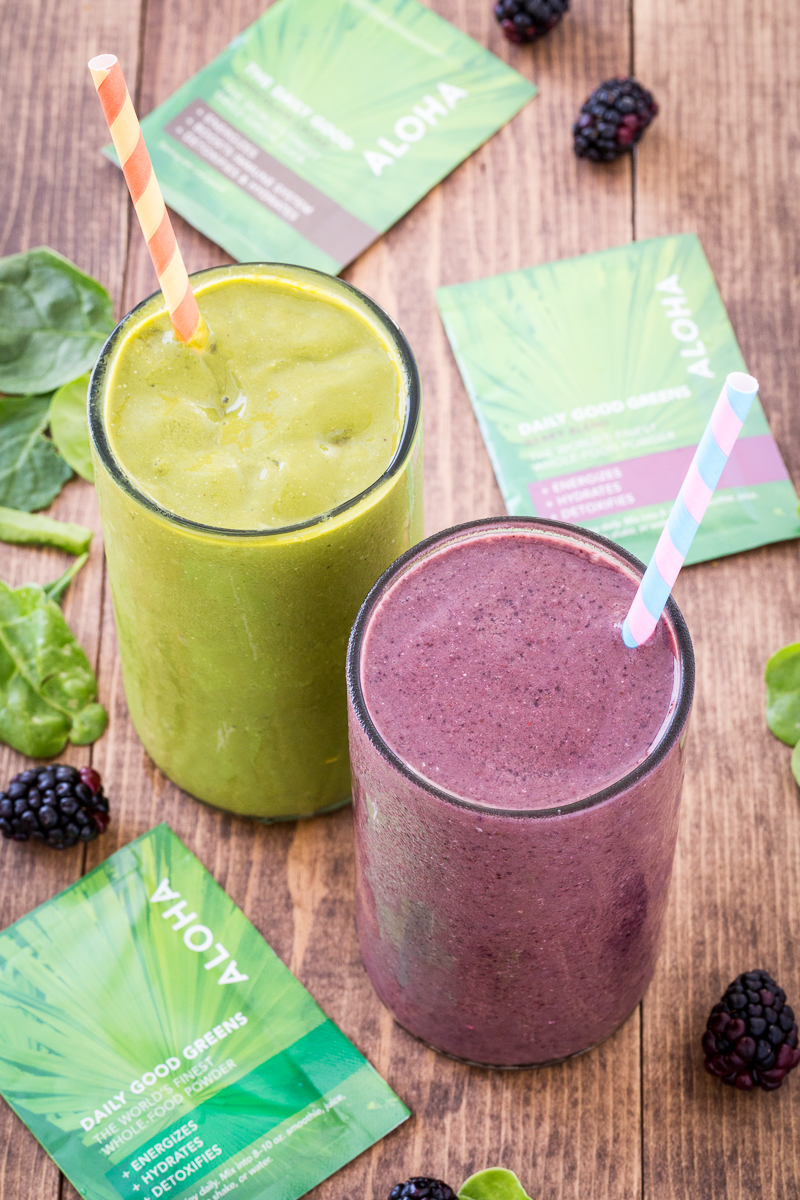 I love that the powders come in small, portable packets, making it easy to get my vitamin-packed smoothie even when I'm on the go. I'm looking forward to taking them on an upcoming trip to visit family so I can add them to almond milk, water, or even a store-bought smoothie. A supply of 30 Daily Good Greens packets costs $75- that's a whole lot of nutrition for only $2.50 per day!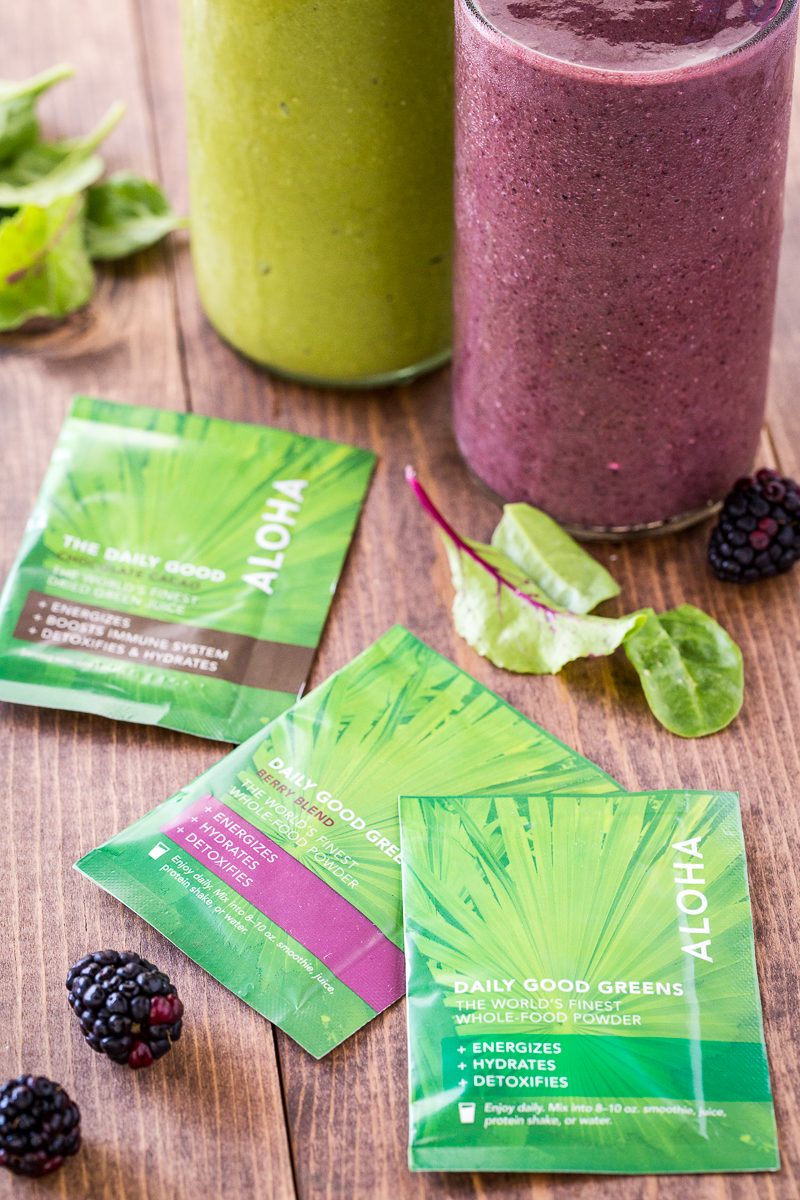 And The Chocolate. Oh my goodness. Chocolate isn't the typical place one would turn to when searching for a high dosage of superfoods, but ALOHA has found a way to make chocolate bars that are both delicious and super nutritious.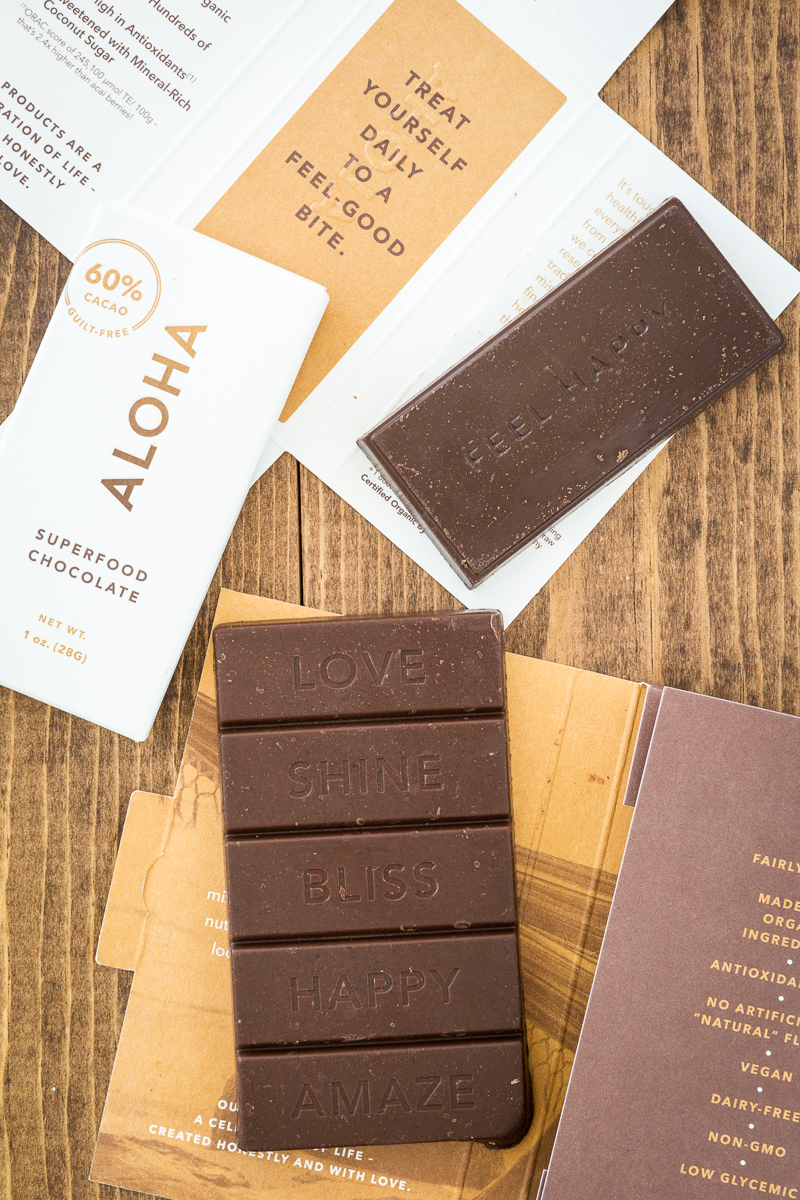 I love that while the chocolate is smooth and luscious, it's also packed with their superfood powder blend, ensuring that every bite delivers both the flavor and the nutrition. I love that it's sweetened with coconut sugar so I don't have any crazy blood sugar episodes. I love the sweet messages inscribed on the chocolate itself; things like "Bliss," "Shine," and "Feel Happy." I love that this chocolate really does make you feel happy.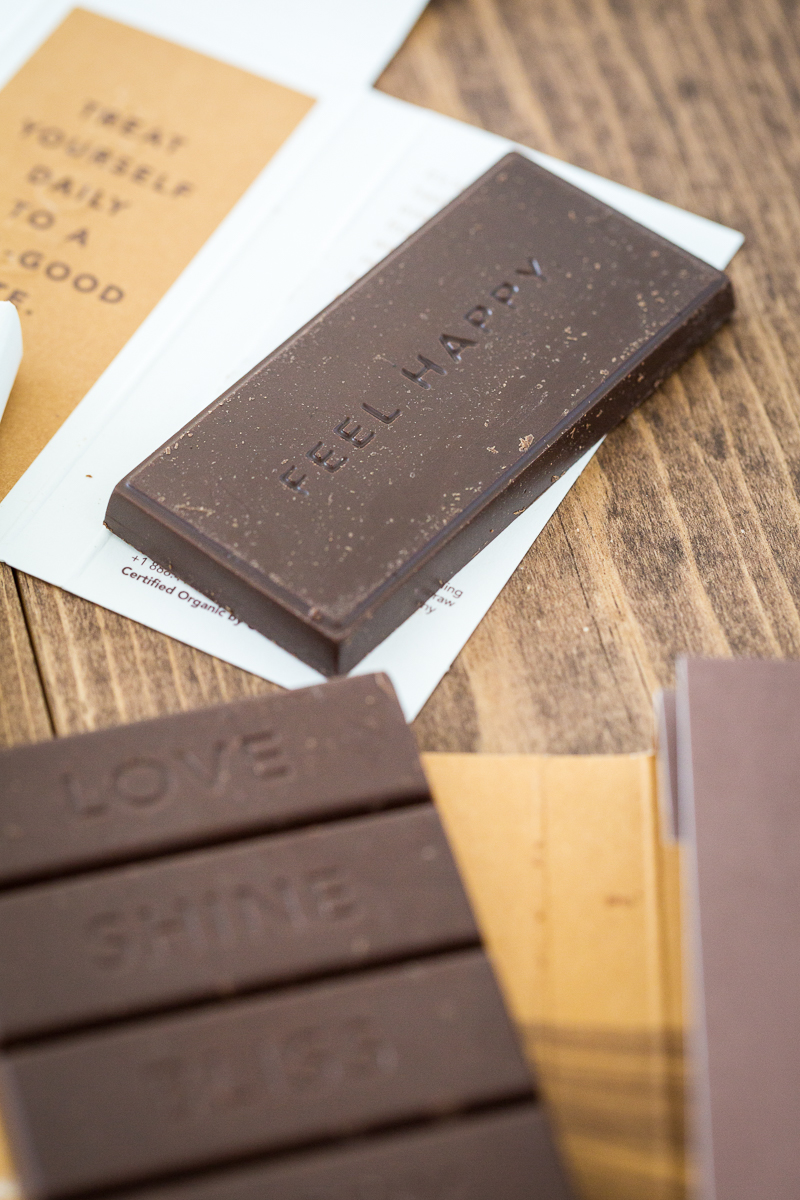 I am so stoked that ALOHA is letting me give away a 6-pack of their Superfood Chocolate (normally a $49 value)! If you're a chocolate-lover like me or even if you're looking for a tasty treat to help you squeeze in those extra vitamins and minerals, you're sure to love their adorable, blissfully delicious chocolate bars!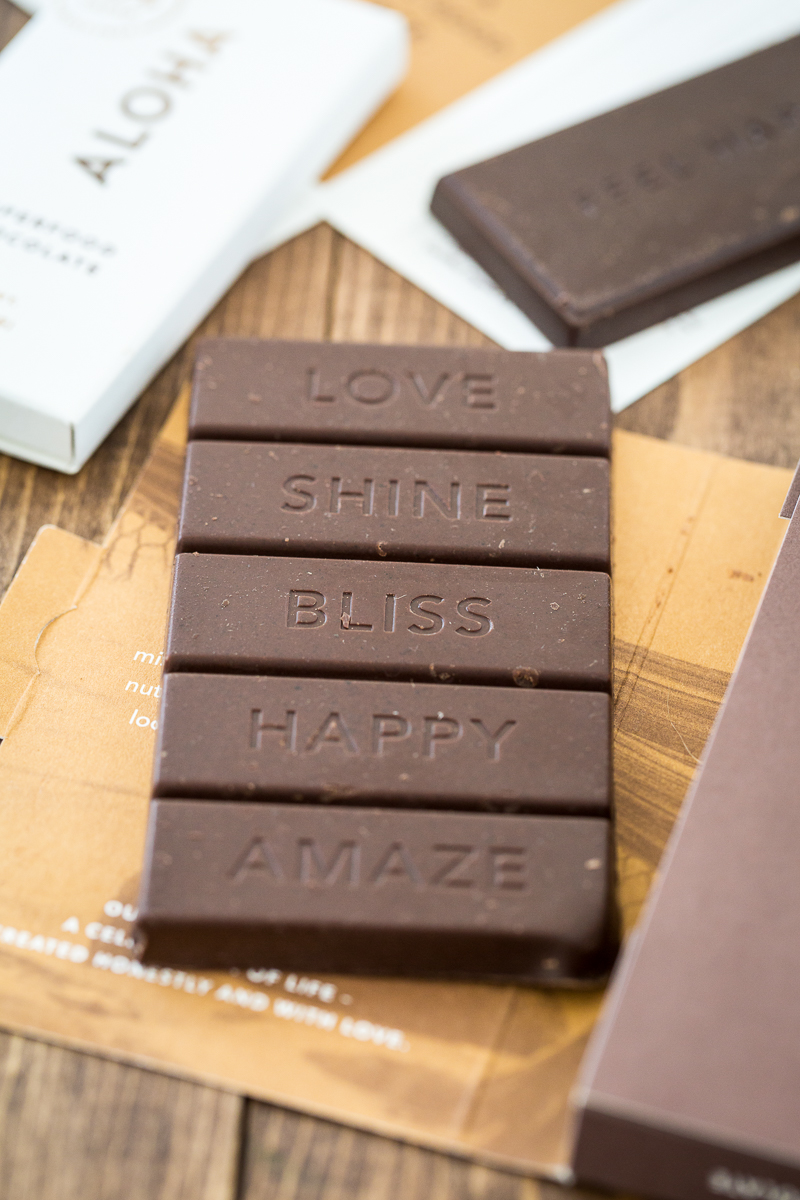 The giveaway will run through 11:59pm PST on April 16th, 2015 and is open to US residents only (I'm sorry, my international friends!). Please use the box below to enter.
Thank you so much to ALOHA for allowing me to review their products and host this giveaway! Thank you all for stopping by! Aloha!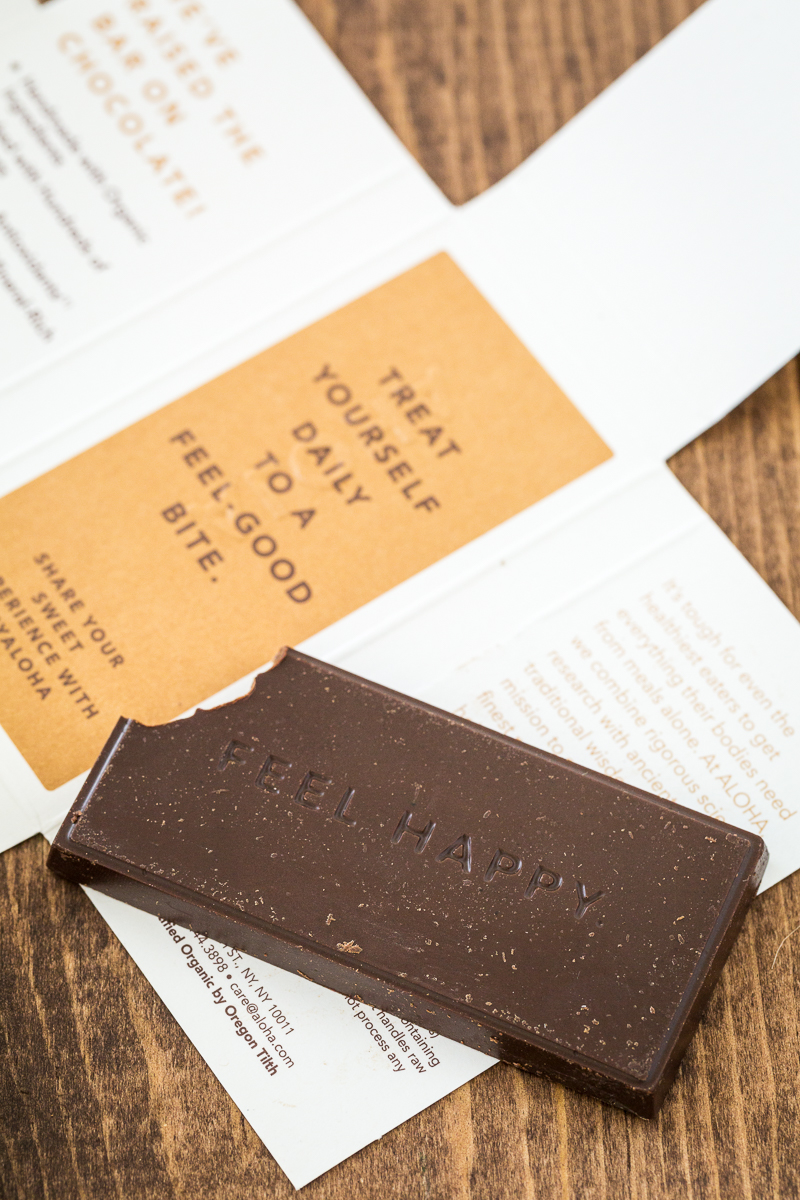 Disclaimer: I was given these products to review and was compensated for this post but the thoughts and opinions expressed here are my own. 
Photography by Chris Miller