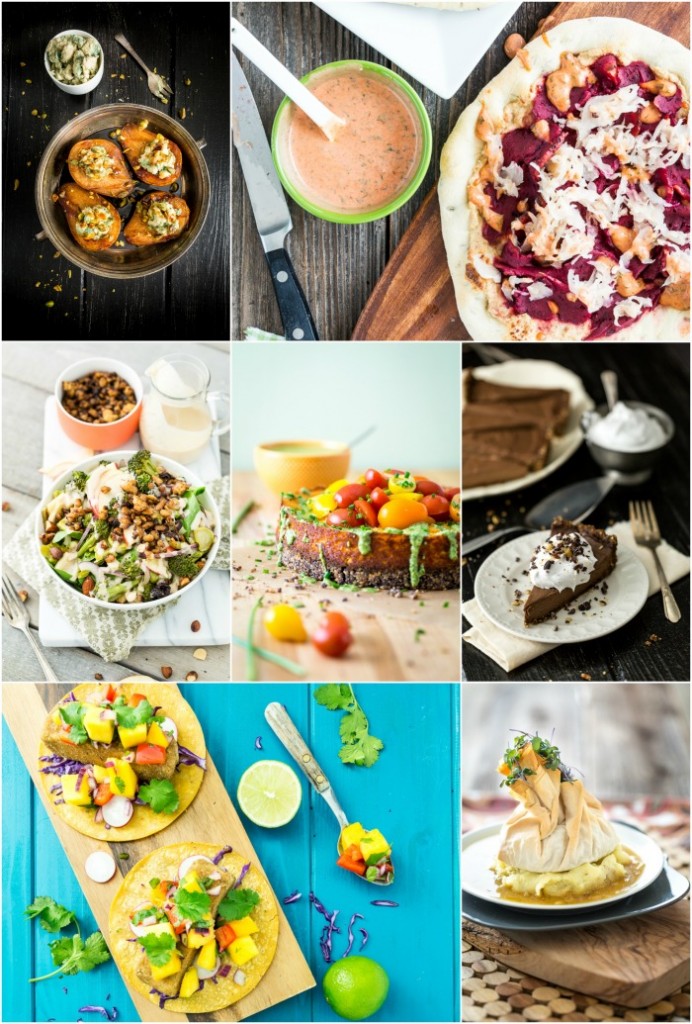 Thank you so much to everyone who commented on the last post and offered such kind words of support. I was so moved. I hesitated quite a bit before publishing that post but ultimately decided I needed to be honest and share what was on my mind. I'm grateful that it was so well-received.
I have some good news! My last book, But I Could Never Go Vegan! was nominated for a GoodReads Choice Award in the Food and Cookbook category! I would love if you could take a couple of minutes to vote for the book. Voting closes on November 8th. Thank you so much!
As I mentioned in my last post, I'll be needing recipe testers for this new book! You can read all about the book in my last post.
I need a wide variety of testers:
Vegans, Vegetarians, and Omnivores
People of all ages
Beginning Cooks and Experienced Cooks
Parents of kids under 18 years old (but old enough to eat your cooking)
People with Significant Others that claim to dislike vegan food
People who often cook for their extended families (including, but not limited to, their parents, siblings, grandparents, aunts, uncles, cousins, etc.)
People that never know what to cook for the vegan(s) in their life
People who just like to cook and/or eat
What I'm looking for in potential testers:
The willingness to consume oil, sugar, and salt. Every recipe is gluten-free or has a GF option.
The ability to follow a recipe exactly as written without using your kitchen prowess to make substitutes (unless they're suggested substitutes) to "improve" the recipe or make it "healthier."
The ability to keep track of things like the amount of time it takes to prepare a recipe and how many servings the recipe makes.
A detail-oriented eye (i.e. Someone who can spot typos or notice when I forgot to mention what to do with a listed ingredient).
The willingness to fill out the feedback form immediately after preparing the recipe.
The ability to offer helpful feedback ("I would decrease the salt," and not "This was yucky.")
The ability to commit to testing at least 10 recipes by December 31st, 2015.
If you think you fit the above criteria, then please do apply! I will only be contacting those who are selected (or are being considered for selection) so if you don't hear from me, please know that I am super grateful for your entry but I had to choose someone else in order to fill the wide variety of testers needed. Last year, I received 300 applicants in just the first day and it was incredible but also overwhelming. This year, I do have an assistant helping with the vetting process so you may hear from either Katie or myself. Thank you to all and good luck!
UPDATE 11/4/15 @ 5:04pm: If you applied before 5pm on 11/4/15, I need you email me with your name and email address and I'll add it in. I apologize but my fancy application form lacked any way for you to provide us with your contact information. My fault. I'm sorry for any inconvenience!