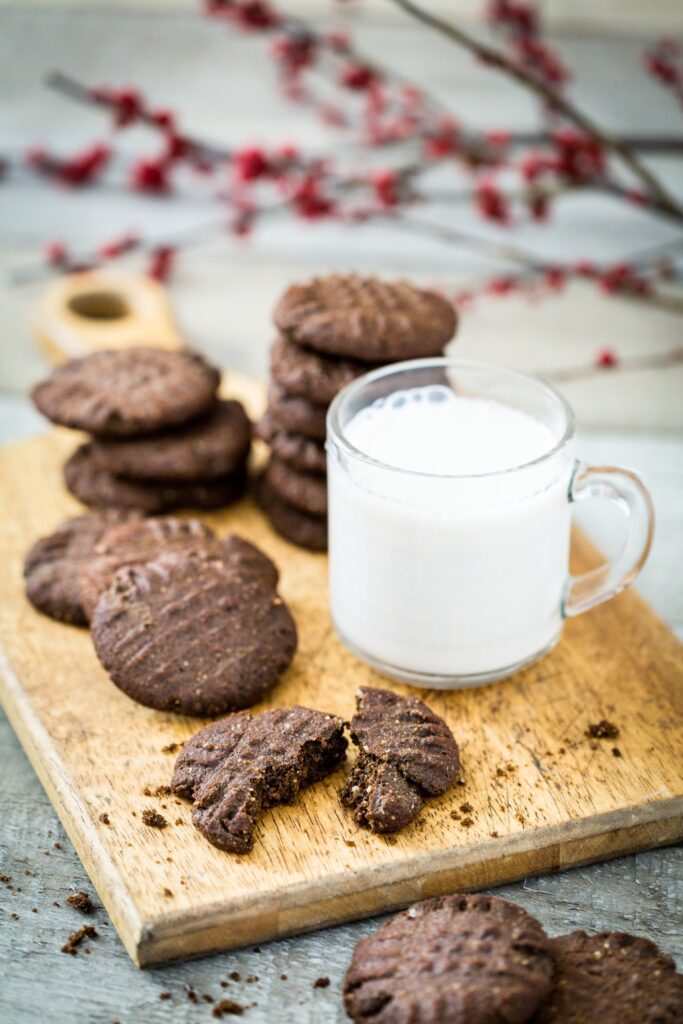 It's winter. I love this time of year. Everything feels so sparkly and magical and cozy and warm.
Or at least it usually does. This year, I'm having to struggle to feel the coziness, to see the sparkle. I'm closing in on one year without my mother and just this week, it's been 3 years since my grandmother passed away. Everyday, I struggle not to break into a sob at my desk at work as I think about these two women who have shaped me into who I am and who I miss so much now that they're no longer here. I'm terrified about the state our world is in right now. I'm trying so hard to not let any of this become normal in my mind, trying not to be passive. There are definitely dark clouds looming over me right now and I'm constantly reminding myself to climb out of the fog and enjoy this special time of year that I love so much.
So I'm doing the things I love during this season, but I'm consciously having to choose to do these things. Choosing self-care. I decorated for the holidays. I'm enjoying walks in the brisk, windy weather while bundled up in sweaters and scarves and boots. I'm listening to Christmas carols. I'm treating myself to hot drinks and wrapping both hands around the cup, feeling the warmth. I'm spending more time in my pajamas and slippers.
I'm cuddling with my husband and dogs under soft blankets. I'm working on my vegan, gluten-free cinnamon roll recipe every weekend, and I think I'm finally extremely close to sharing! I'm doing a lot of reading (and right now I'm reading Caitlin Moran's latest, Moranifesto, and it's wonderful!). I'm making sure to have a fire going whenever I'm home.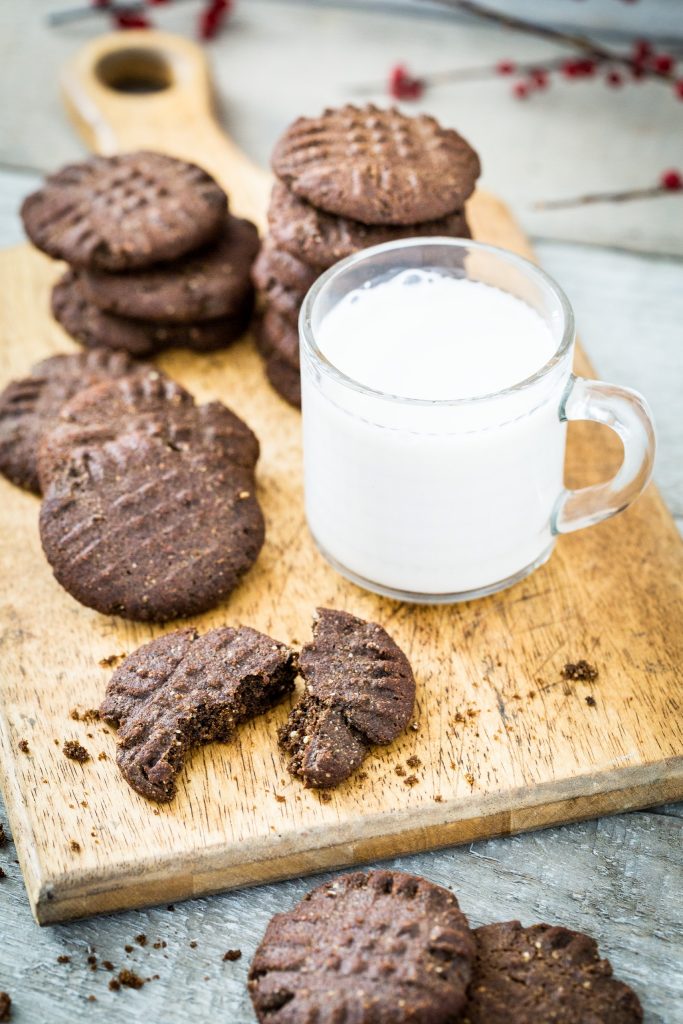 I'm also making sure that we always have a well-stocked cookie stash. And these days, it's usually a toss-up between Pumpkin Chocolate Chip Cookies and these delicious dudes. Vegan Gingerbread Cookies. They're like gingersnaps, but soft and moist. Like gingerbread but in cookie form. And the blackstrap molasses and fresh ginger give these cookies some intensity. The kind of intensity that makes you say "Wow!" And then after you've finished one, your mouth is craving another. They're just one of several holiday recipes in my new book But My Family Would Never Eat Vegan!. And baking them (and eating them) is helping me to focus on the cheer this holiday season.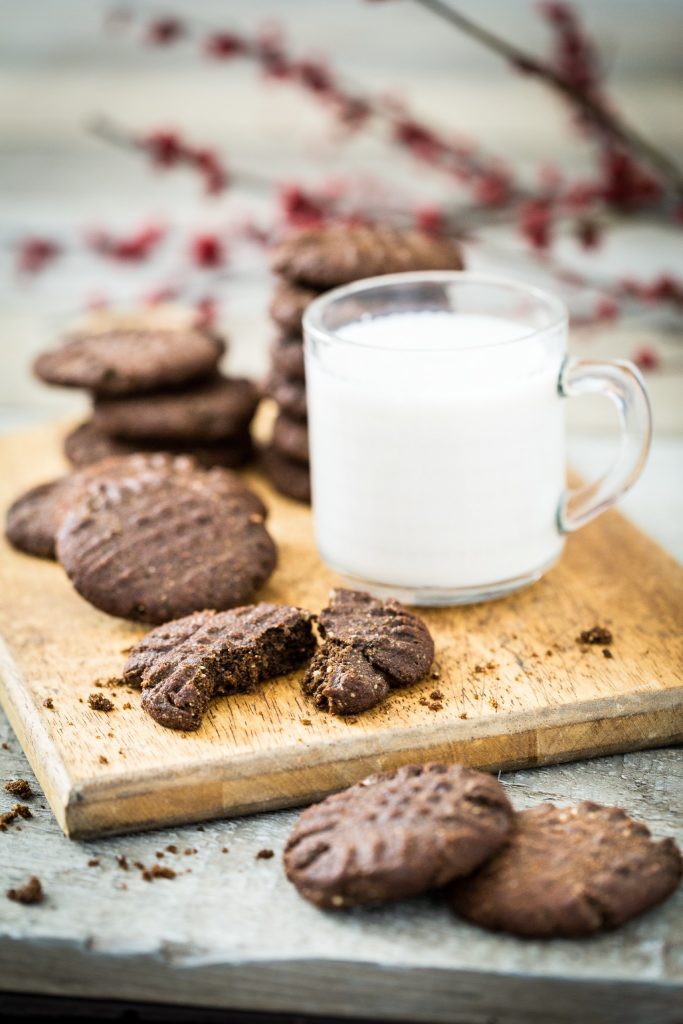 Vegan Gingerbread Cookies
Cookies are my friggin' jam come the holiday season. Once the temperature drops, I always have a batch of cookies somewhere, just waiting to be gobbled up alongside a cup of hot tea or a glass of milk. With all of my cookie baking, it would be a shame if I didn't make at least one batch of these ginger¬bread cookies every year. That's why I always make a double batch. At least two or three times. A month. Just make these cookies before you judge me. And if cookies aren't your thing, I hear that Santa likes to nibble on them when he stops at your house. Just saying.
Ingredients
2 teaspoons flax meal
1 tablespoon warm water
¾ cup (90 g) oat flour (certified gluten-free)
½ cup (65 g) brown rice flour
¼ cup (25 g) almond flour
1 tablespoon arrowroot powder
1 teaspoon baking soda
1 teaspoon ground ginger
½ teaspoon ground cinnamon
½ teaspoon salt
¼ teaspoon ground nutmeg
¼ teaspoon xanthan gum
1⁄3 cup (80 ml) coconut oil, melted
¼ cup (60 ml) blackstrap molasses (or regular molasses)
¼ cup (40 g) coconut sugar (or brown sugar)
1 teaspoon grated fresh ginger
½ teaspoon vanilla extract
3 tablespoons coconut sugar
1 tablespoon ground cinnamon
Instructions
Mix the flax meal with the water in a medium bowl. Set aside and let rest for about 5 minutes.
Combine the oat flour, rice flour, almond flour, arrowroot, baking soda, ground ginger, cinnamon, salt, nutmeg, and xanthan gum in a large bowl and whisk until combined.
Add the coconut oil, molasses, sugar, grated ginger, and vanilla to the flax mixture. Mix until combined. Add the wet ingredients to the dry ingredients and stir until combined. Chill the dough in the fridge for at least 30 minutes.
Once you're ready to bake, preheat the oven to 350°F (180°C). Line two baking sheets with parchment paper or silicone baking mats. Remove the dough from the refrigerator.
To make the cinnamon sugar: Mix the sugar and cinnamon in a shallow bowl.
Scoop out a tablespoon of dough and roll it into a ball. Roll the ball in the cinnamon-sugar mixture, then place on the prepared baking sheet. Repeat with the remaining dough, spacing the balls about 2 inches (5 cm) apart. Use a fork to gently flatten each cookie and make a crisscross pattern on the top. Bake for 10 to 12 minutes, until the cook¬ies are spread out and firm around the edges. Let the cookies cool on the pan for a couple of minutes before transferring them to a cooling rack. Cool completely before serving. (They will firm up more as they cool.) Store in an airtight container at room temperature for up 4 days.
Notes
Recipe from But My Family Would Never Eat Vegan!: 125 Recipes to Win Everyone Over © Kristy Turner, 2016. Reprinted by permission of the publisher, The Experiment. Available wherever books are sold.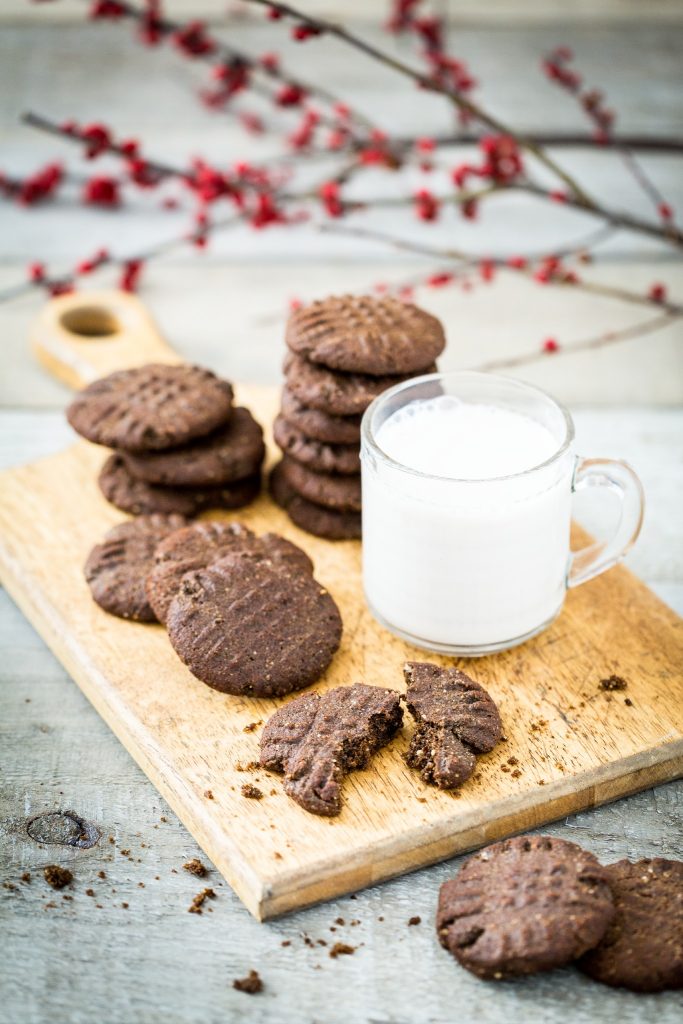 What are you doing to enjoy the holiday/winter cheer?
Photography by Chris Miller