One of the things I love most about running this My Vegan Story series is getting to meet new (to me) bloggers. Every time I publish a new story, I get about 3 to 4 more new people sending me their story. It's so inspiring to see so many people reaching out, wanting to share their story in hopes that it might resonate with someone else who may be contemplating starting their own vegan journey. I love getting to meet all of these people, even if it does take me awhile to finally publish their stories. Ilene Godofsky is no exception. Ilene is a vegan health coach and food blogger and she has the sweetest, most down-to-earth presence. After just spending a few minutes at her blog, The Colorful Kitchen, I knew I'd found a true gem. Plus, she lives in Brooklyn and I'm totally jealous so in addition to pictures of all of Ilene's delicious kitchen creations, her instagram feed is full of tasty, vegan New York eats (Champs!!!) that I'm going to go drool over for awhile. While I'm doing that, you can check out her inspiring vegan story!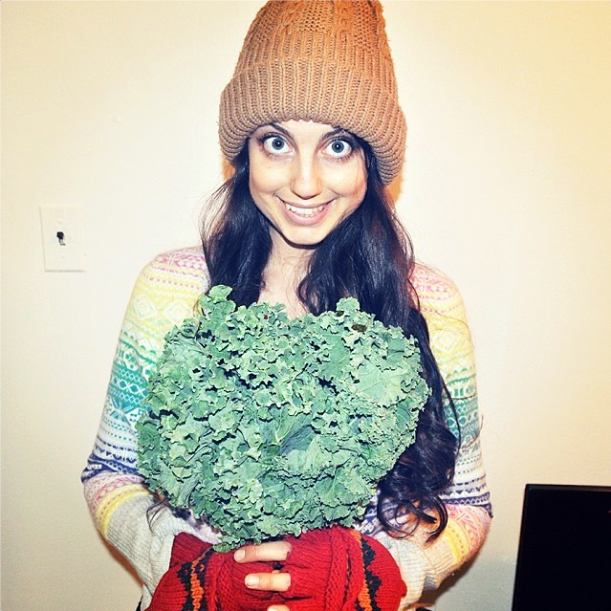 MY VEGAN STORY
WHAT FIRST INSPIRED YOU TO GO VEGAN?
I first realized the connection between the meat on my plate and animals when I was 9-years-old. I saw a live lobster cooked in boiling pot of water and I decided to become a vegetarian on the spot. My parents were supportive but had no idea what to feed me (I was also a super picky eater and didn't love veggies like I do today).
I went back and forth with vegetarianism until I was 18-years-old and it finally stuck. I knew I loved animals and didn't want to eat meat, but I still wasn't interested in most fruit and vegetables and I paid very little attention to nutrition. After two years as a "junk food vegetarian" I began to experiment with the macrobiotic diet as a cure for my lifelong allergy and stomach issues (fyi- it worked!). I started to fall in love with all the fruits and vegetables I thought I didn't like as a kid and began experimenting with a raw vegan diet.
Eventually I learned to listen to my body and started feeling my best when I enjoyed a seasonal, plant-based diet. While finding what foods worked best for me, I learned about about the endless reasons why a vegan diet is better for the planet and all it's inhabitants.
DESCRIBE YOUR TRANSITION TO VEGANISM.
My transition to veganism was such an exciting time for me! I I was an incredibly picky eater as a kid so there were quite a few fruits and vegetables that I didn't try until I began to follow recipes in vegan cookbooks. Can you believe I tried an orange for the first time when I was 20-years-old?? I felt like the whole world was opening up and there was so much delicious food to eat.
WHAT RESOURCES HELPED YOU IN YOUR TRANSITION?
I must have made every single recipe in The Hip Chick's Guide To Macrobiotics by Jessica Porter, at least twice. Also The Kind Diet by Alicia Silverstone and her blog www.thekindlife.com. When I first became interested in raw food I bought "The Complete Book of Raw Food" which is super inspiring because each recipe is contributed by a different author and the back of the book is filled with the authors' personal stories about how a raw vegan diet has changed their lives.
WERE YOUR FRIENDS AND FAMILY SUPPORTIVE OF YOUR CHOICE TO GO VEGAN?
Most of family members totally rolled their eyes the first time they saw me passing up turkey at Thanksgiving. I think initially they thought it was just a phase, but after a year or two they started to look forward to the veggie dishes I would bring to family occasions. Now that I'm a holistic health coach I think they've realized it's definitely not a phase!
My mom has always been supportive of my decision to be vegan. A few years ago she called me and said "Guess what? I'm doing a vegan cleanse with Oprah!" She saw Kathy Freston on Oprah's show and went out and bought her book The Quantam Wellness Cleanse. She ended up loving how she felt and decided to continue following a plant-based diet after the cleanse was over. I was I could take the credit, but I have to thank Oprah!
HOW LONG HAVE YOU BEEN VEGAN NOW?
7 happy years!
WHAT DO YOU LOVE ABOUT BEING VEGAN?
The community! When I first embarked on my vegan journey I never could have guessed that I was about to discover such an incredible, supportive community. Brooklyn we have this amazing event called The Vegan Shop-Up, a monthly pop-up market with a rotating list of vendors. It's held at a bar called The Pine Box ,which is an all vegan bar (they have vegan white russians and empanadas!) I guarantee you've never seen so many vegans crammed into one place, but everyone is smiling!
HOW DO YOU TRY TO MAKE THE WORLD BETTER FOR ANIMALS?
Being a conscious consumer is unbelievably important. I do the best I can to make sure that my money doesn't go to companies that support animal cruelty, test on animals or contain any animal products. For me, being vegan is about so much more than just the food I eat. It's the clothing I wear, places I shop, household products, beauty products, etc.
WHAT IS YOUR FAVORITE VEGAN RECIPE?
I'm intolerant to gluten and I try to avoid refined sugar so I'm always experimenting with new dessert recipes. These Cheesecake Chocolate Chip Cookie Bars are one of my very favorites!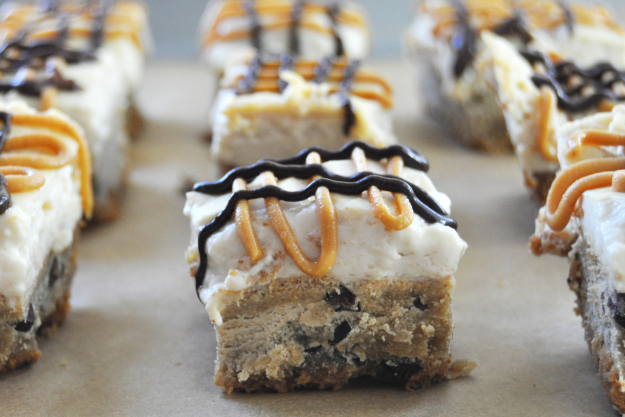 The recipe is on my blog: http://thecolorfulkitchen.com/2014/02/12/cheesecake-chocolate-chip-cookie-bars-special-announcement/
IF YOU COULD GIVE YOUR NEWLY VEGAN SELF ONE PIECE OF ADVICE, WHAT WOULD IT BE?
When in doubt, add avocado!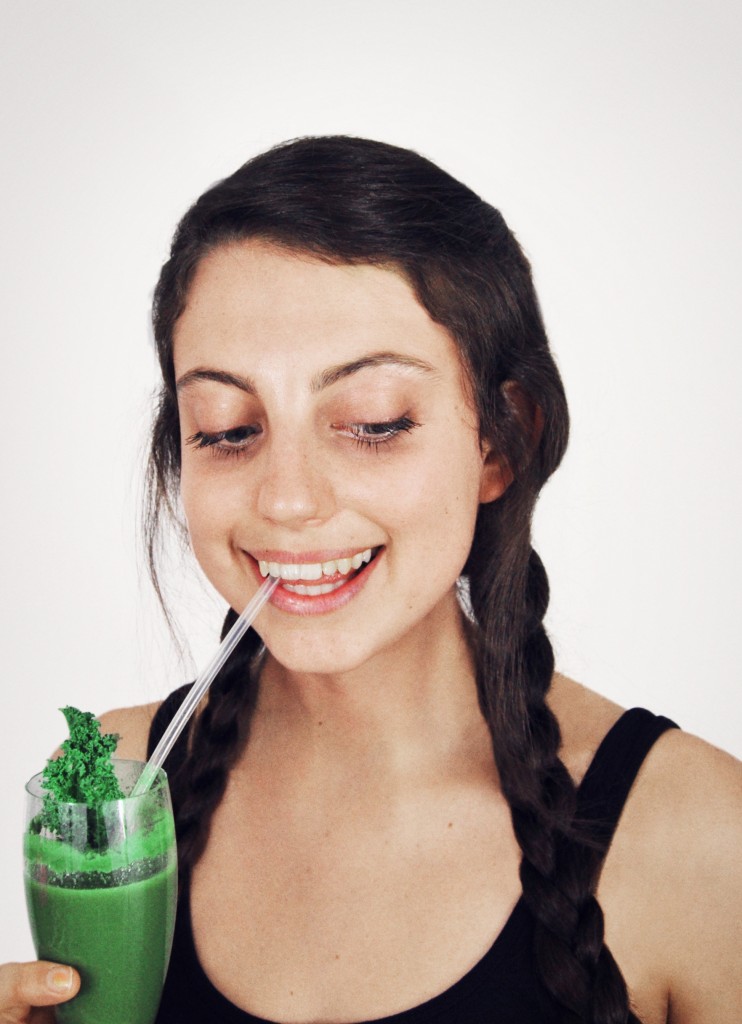 LINK LOVE
websites: www.thecolorfulkitchen.com and www.healthcoachilene.com
facebook: thecolorfulkitchen
twitter: @vegan_kitchen
instagram: @thecolorfulkitchen
pinterest: healthcoachilene
If you are interested in sharing your vegan story, please check out the "My Vegan Story" details page.