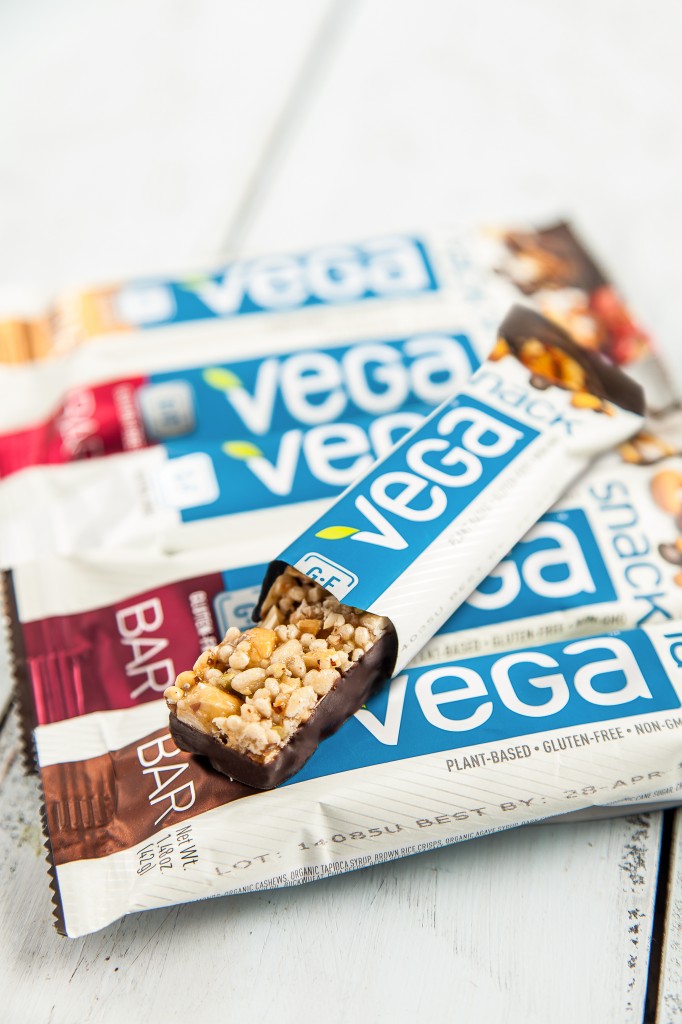 Back in March, Chris and I had the pleasure of sampling a few of the new Vega bars at Expo West. We liked what we tasted but the expo was such a crazy whirlwind that we forgot what we tasted. Luckily, in honor of releasing their new, improved line of bars, Vega sent us a few to try (We were so excited that we dug right in without taking pictures! Luckily, Vega sent us some of theirs to use!)!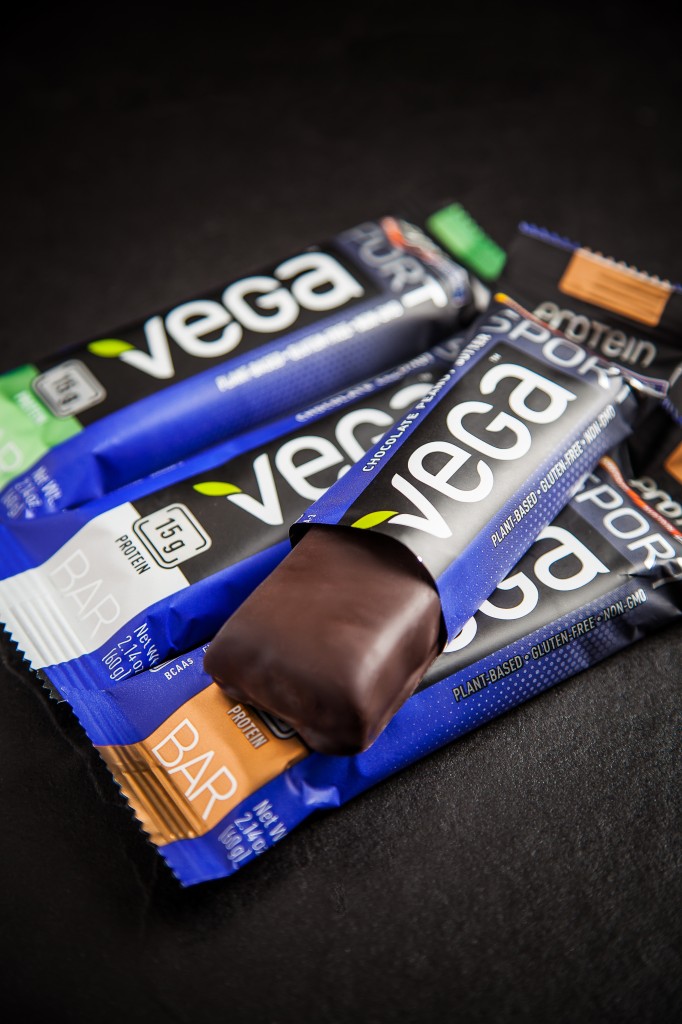 There are 4 different types of bars now. There are the revamped Vega One All-In-One Meal Bars, Vega Snack Bars, Vega Sport Energy Bars, and Vega Sport Protein Bars. We got to try 2 flavors of each.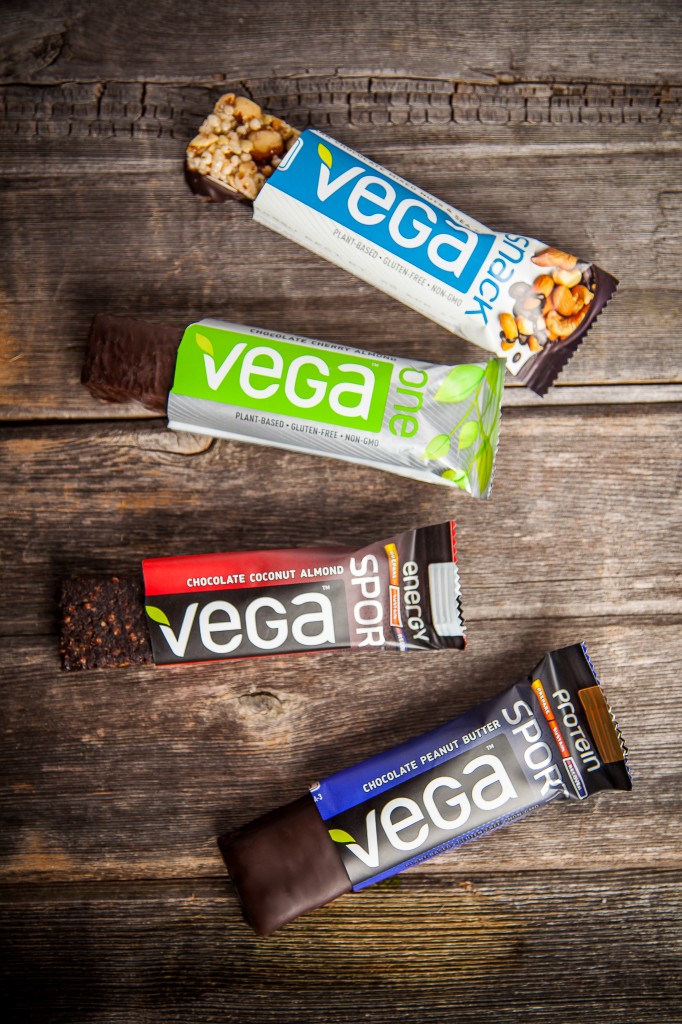 I was lucky enough to try the Chocolate Peanut Butter All-In-One Meal Bar. I ate it as a lunch on the go and I have to say, I was impressed with how it kept me satisfied for a few hours after (normally, meal replacement bars don't keep me full for that long). I love that in these bars, you get the full balance of nutrients that the Vega One products provide, but in bar form. The flavor was pretty good. I liked that there was a chocolate bar layer and a crispy, crunchy peanut butter layer, all of which was wrapped in chocolate. I would definitely try it again. On a different day, Chris and I shared the Chocolate Cherry Almond flavor and we both really liked it too.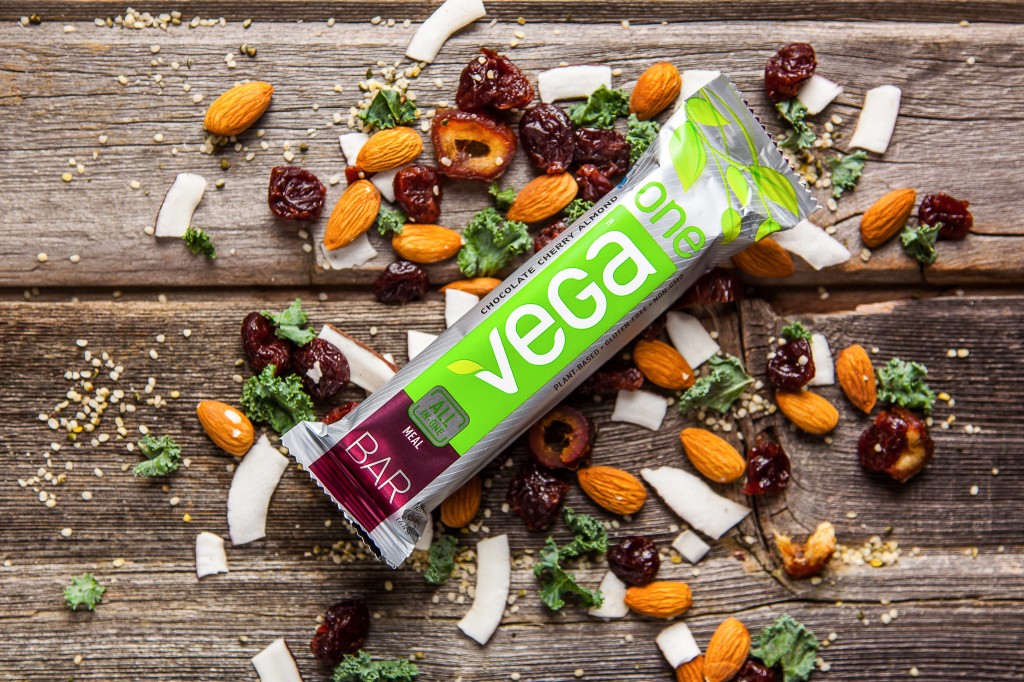 Chris took both of the snack bars with him to work, but I was lucky enough to snag a bite of the Dark Chocolate Mixed Nuts & Sea Salt flavor. I really liked this bar and was kind of bummed I only got one bite! Chris also liked the Cranberry Almond. These bars are really great to keep your stomach satisfied inbetween meals.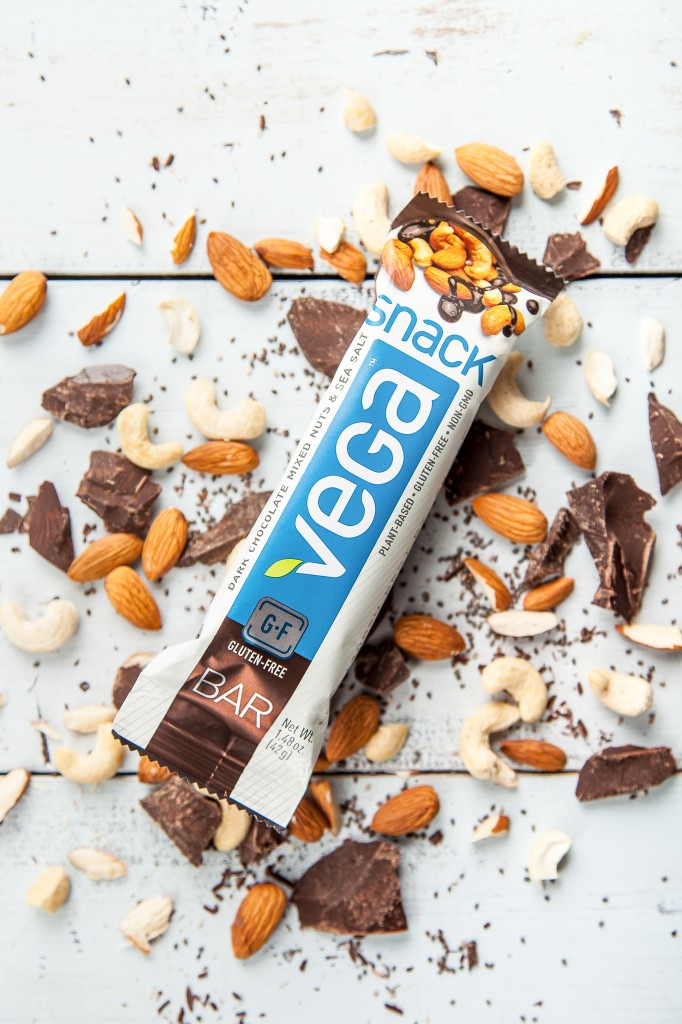 The Sport Energy Bars are designed to keep you fueled through a long workout, so they provide you with higher amounts of complex carbohydrates and lower protein. Chris got both of these as well, but I did get to try a bite of the Apple Cherry. It reminded me of a thick, hearty Lara bar, and the apple and cherry flavors were very pronounced. I liked it.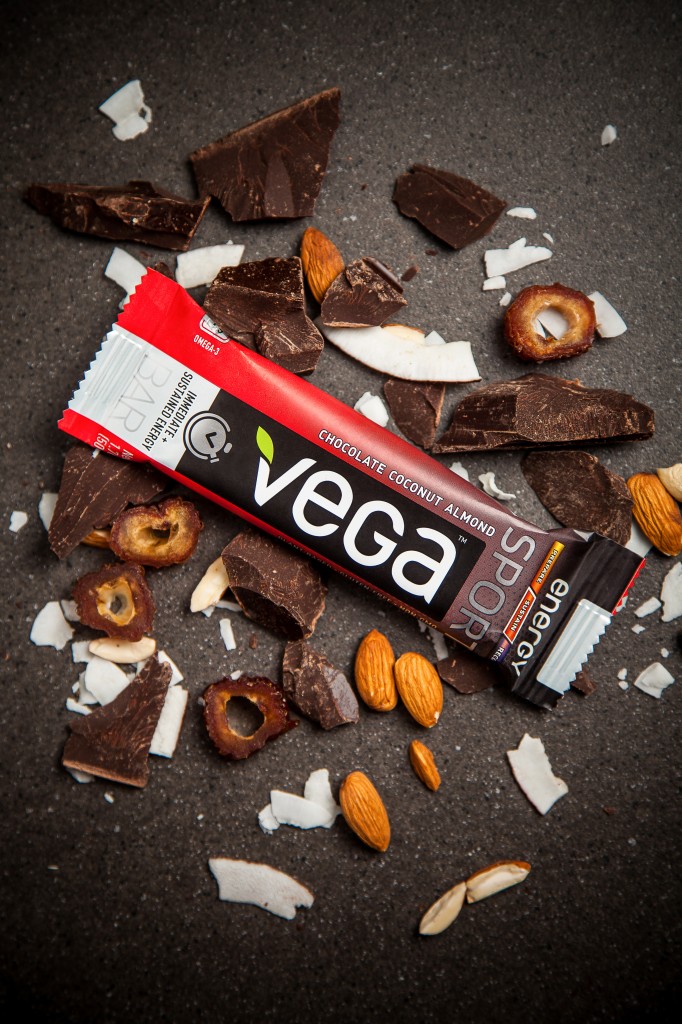 The Sport Protein Bars have been one of mine and Chris's favorites for awhile. They're really great to help you refuel after a long workout. I should say the Chocolate Saviseed flavor was our favorite so we were both really disappointed to find that it was discontinued. We did try the Chocolate Peanut Butter flavor at Expo West and really liked it, though we were given the Chocolate Coconut and the Chocolate Mint bars to try. We both really like the texture of these bars but neither of us liked the Chocolate Coconut flavor (this could be because we don't really love this flavor combination to begin with). I liked the Chocolate Mint flavor quite a bit, but Chris is not a fan of that flavor combination either so it didn't really float his boat (He did like it a lot better than the Chocolate Coconut, though).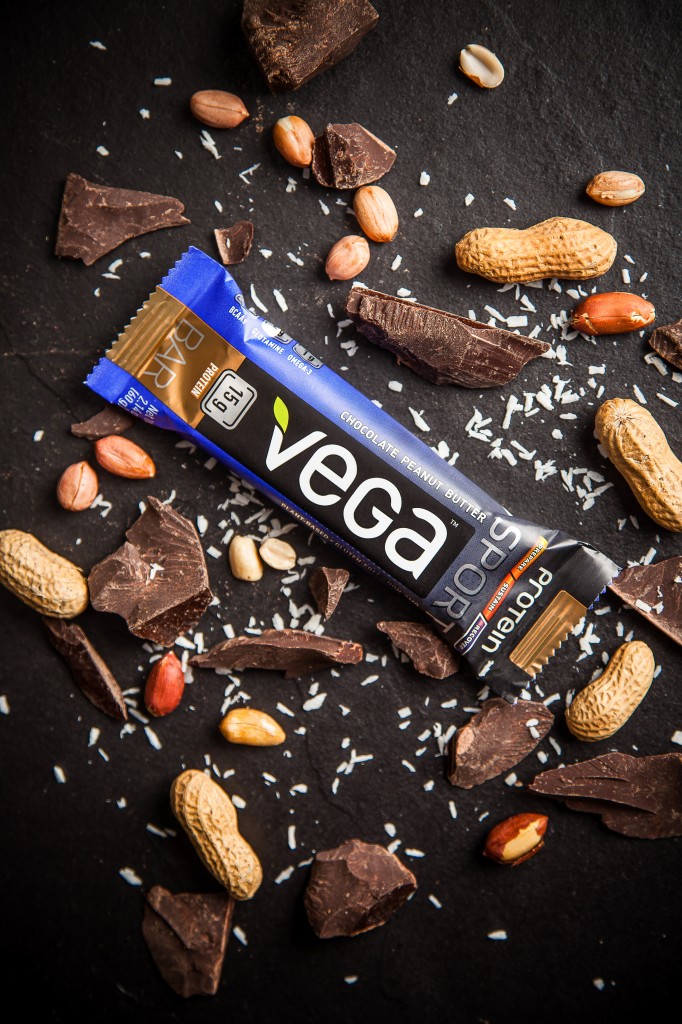 Thank you so much to Vega for letting me try these bars! These new bars just launched on April 21st so you should start seeing them showing up in stores pretty soon! Whether you're looking for a quick meal on the go or something to help you refuel after your workout, there's a Vega bar perfect for your needs.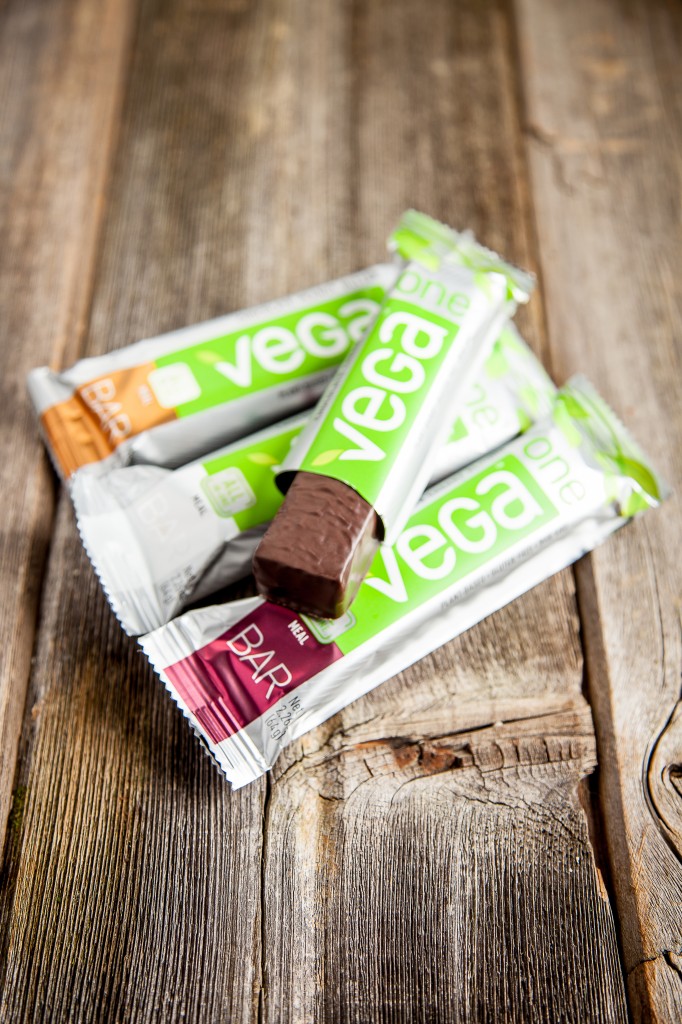 Photography courtesy of Vega
Disclaimer: Though I was given these products to try, the thoughts and opinions expressed here are my own.