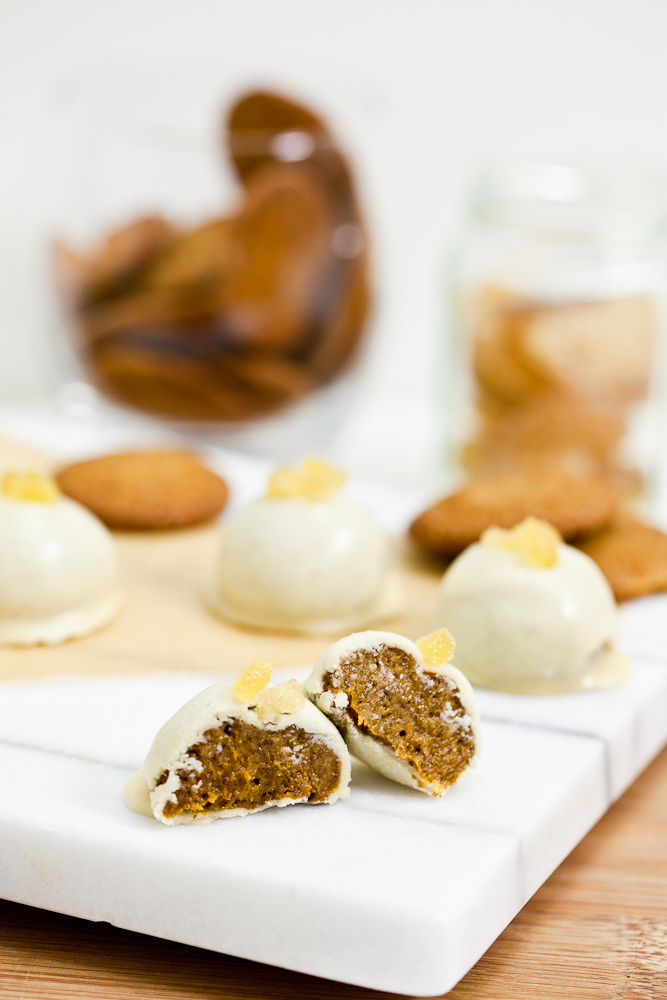 Have you been spending time wondering what you're going to do with those partially used cans of pumpkin, sitting in your fridge?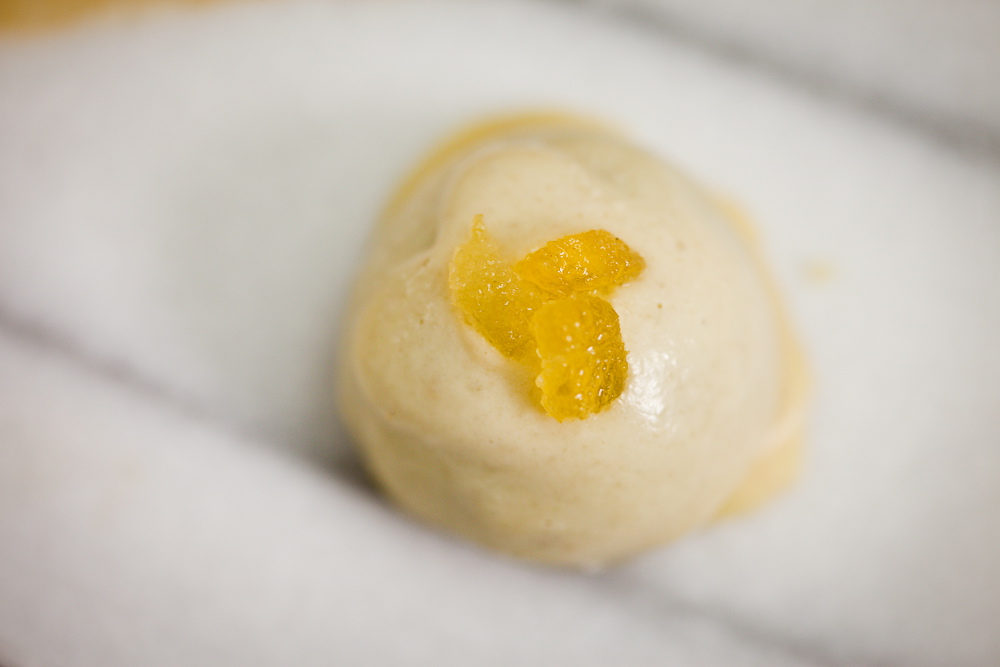 I have the solution for you:  Truffles.  White chocolate pumpkin gingersnap truffles.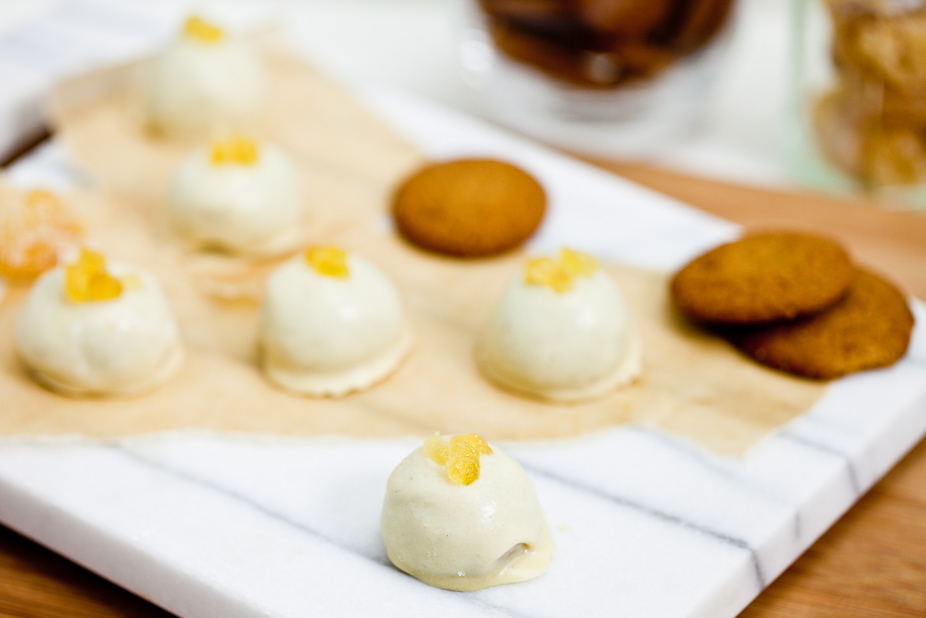 I have been wanting to do something with white chocolate ever since Cara posted a recipe for raw white chocolate.  White chocolate isn't something I regularly crave.  Heck, it isn't even chocolate!  But sometimes it's nice to change it up a little bit.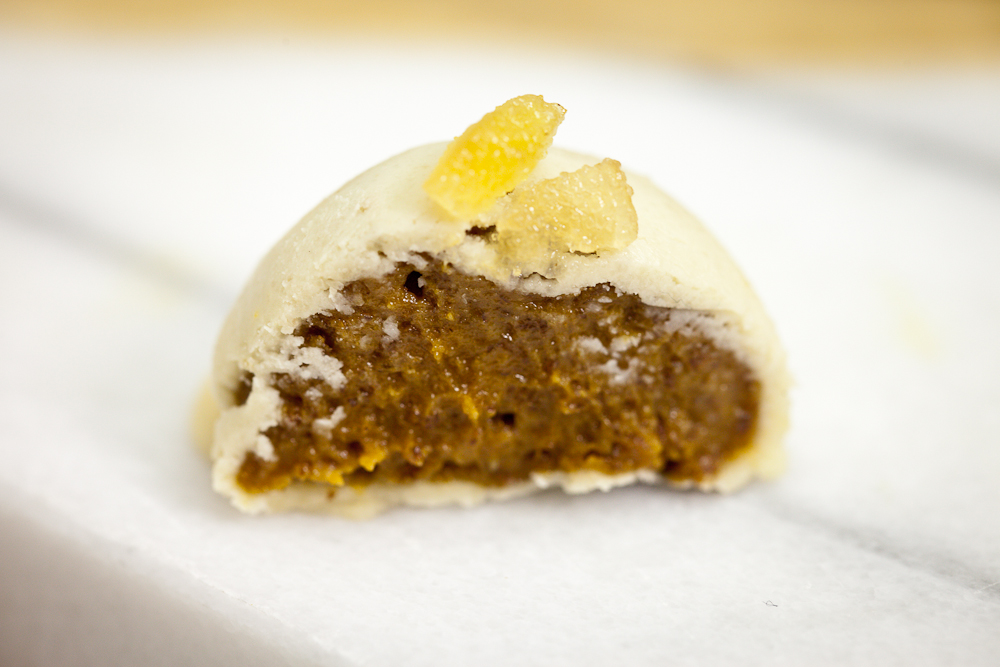 When my stepson, Maxwell, asked out of the blue "Are gingersnaps vegan?," I replied with "Why?  Do you like gingersnaps now?"  He does,in fact, like gingersnaps now, and it is so rare that he asks for any kind of dessert, that we stopped at Whole Foods on the way home and picked him up a bag of vegan gingersnaps.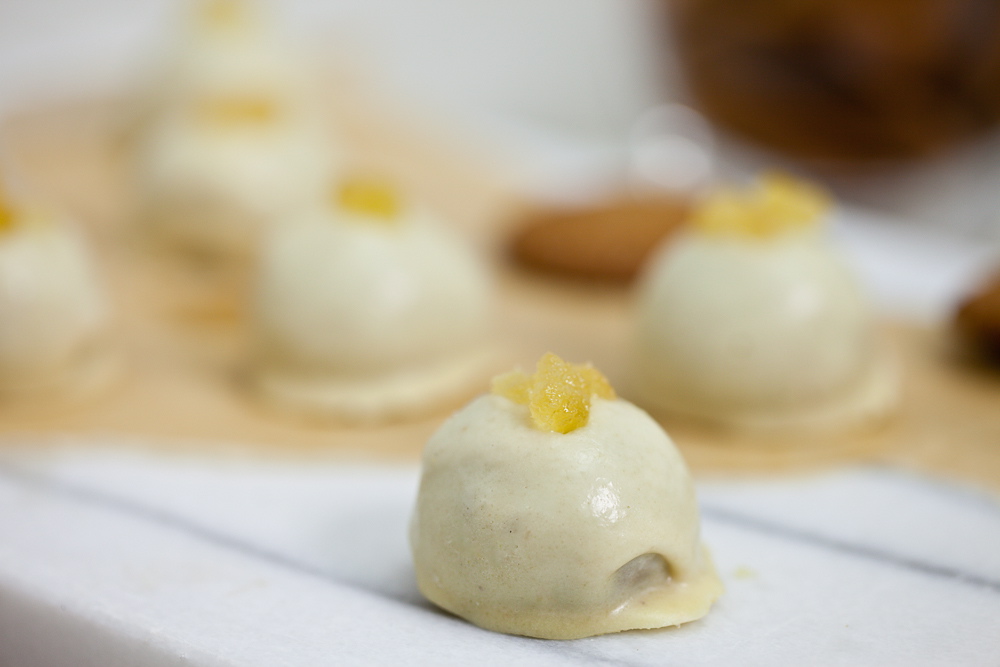 Once the weekend was over, I had half a bag of gingersnaps in the cupboard, half a can of pumpkin leftover from oatmeal, and Cara's white chocolate recipe lingering in the back of my mind.  I'll give you one guess as to where my mind was at.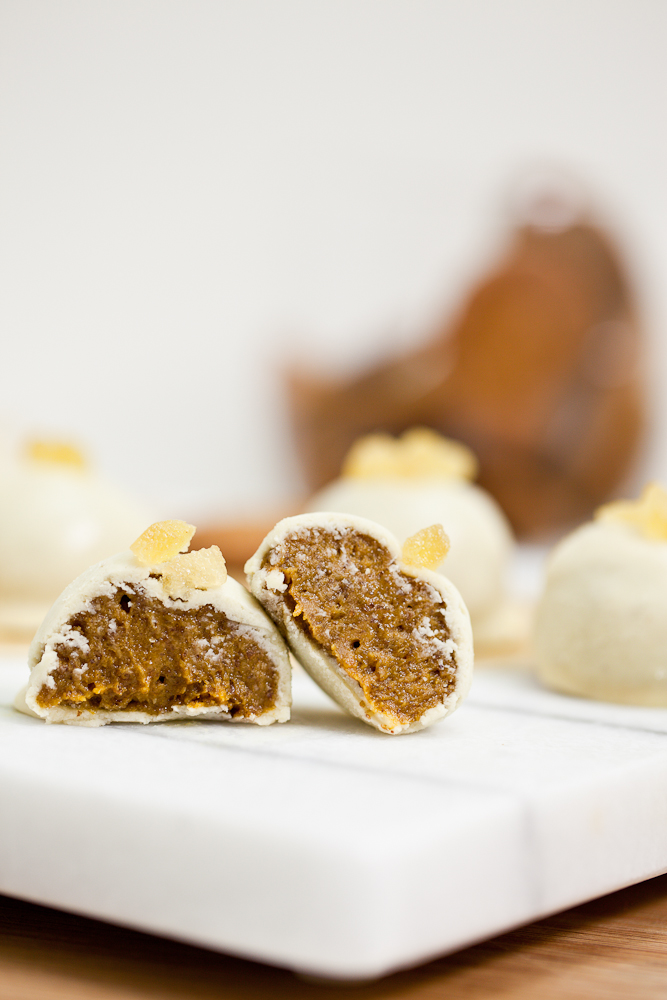 I don't know what it is about pumpkin and ginger, but they're such an amazing couple.  They get wrongly overshadowed by other famous couples like chocolate and peanut butter.  They only really get the attention they deserve around this time of year, so I say we take full advantage of it.  Sweet and earthy mixed with bright and spicy then enrobed in creamy, buttery, velvety white chocolate makes for a delicious piece of heaven disguised as a truffle.  I mean, think "pumpkin pie with gingersnap crust packed into a white chocolate truffle."  Yup, that's right.  Pies and truffles and white chocolate- it's what dreams are made of.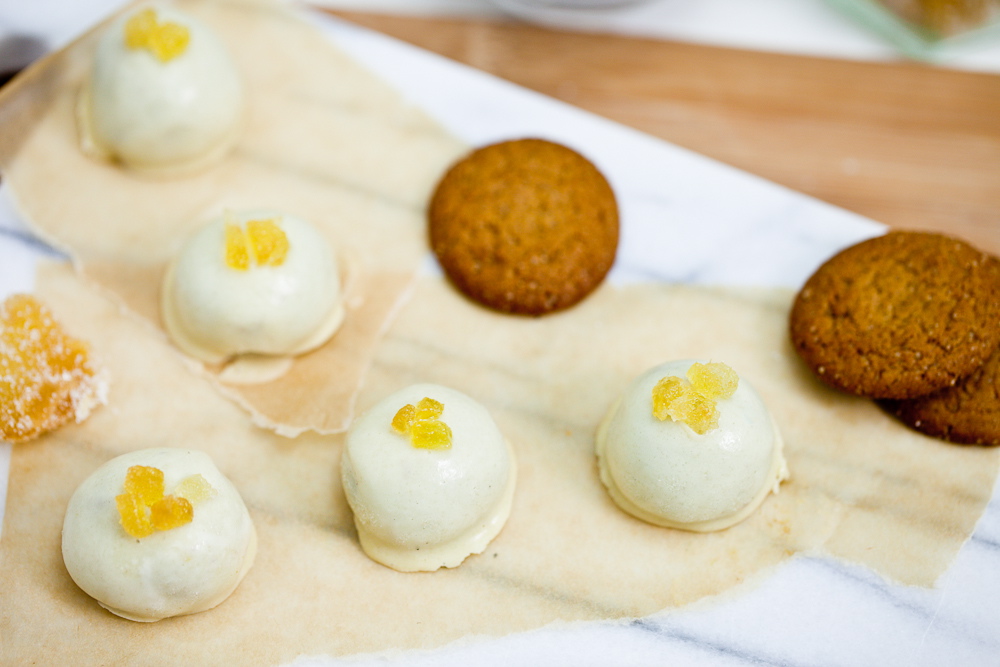 Now you know what you need to do- go be proactive and efficient about cleaning out the fridge.  Grab that leftover can of pumpkin and make these truffles.  Your fridge will be much more organized and there won't be any waste since your tummy will be full of truffles.
White Chocolate Pumpkin Gingersnap Truffles
Ingredients
2 ¼ cups broken gingersnaps (the hard, crunchy kind- I used Mi-Del brand)
½ cup pumpkin puree
¼ cup + 1 T flax meal
1 recipe of Raw White Chocolate
2-3 slices of crystallized ginger, chopped into very tiny pieces
Instructions
Place the broken up bits of gingersnaps into the bowl of a food processor. Process until very crumbly, but not flour-like. Add the pumpkin and the flax meal and puree until mostly smooth. Turn out into a bowl and refrigerate for 15-20 minutes.
Line a baking sheet with parchment paper. Remove the gingersnap puree from the refrigerator and use a tablespoon to scoop from the batter and use your hands to form tiny balls. Place the balls on the parchment paper-lined baking sheet. Freeze for 15-20 minutes or until firm.
While the gingersnap balls are freezing, make your white chocolate. Be sure to keep it hot and melty until the balls are done freezing (I wait until 5 minutes before I need to take them out to make the white chocolate).
Remove the gingersnap balls from the freezer. One at a time, drop the balls into the white chocolate and use a spoon to completely cover the ball in chocolate, then remove and place back on the parchment paper. Top with 2-3 ginger pieces.
Once all of the truffles are done, refrigerate until ready to eat (or at least 10 minutes). Enjoy!
Notes
These truffles don't get hard/super firm because of the nature of the white chocolate. If you want firmer truffles, you can use melted white chocolate chips, though I haven't tried this method. I just kept the truffles in the freezer and let them thaw for about 1-2 minutes before eating them and they were perfect!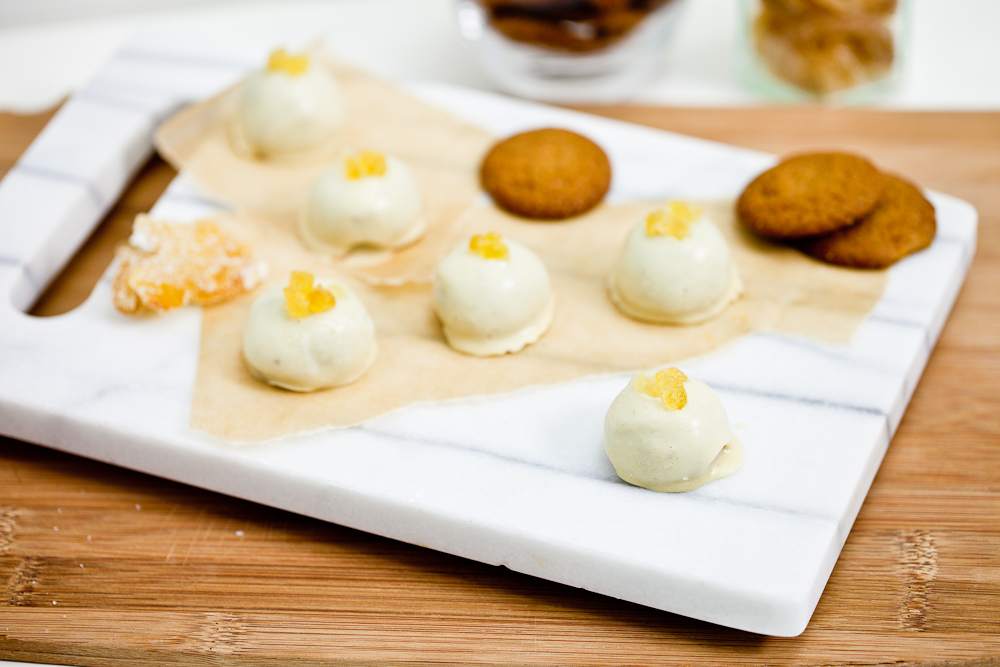 Photography by Chris Miller