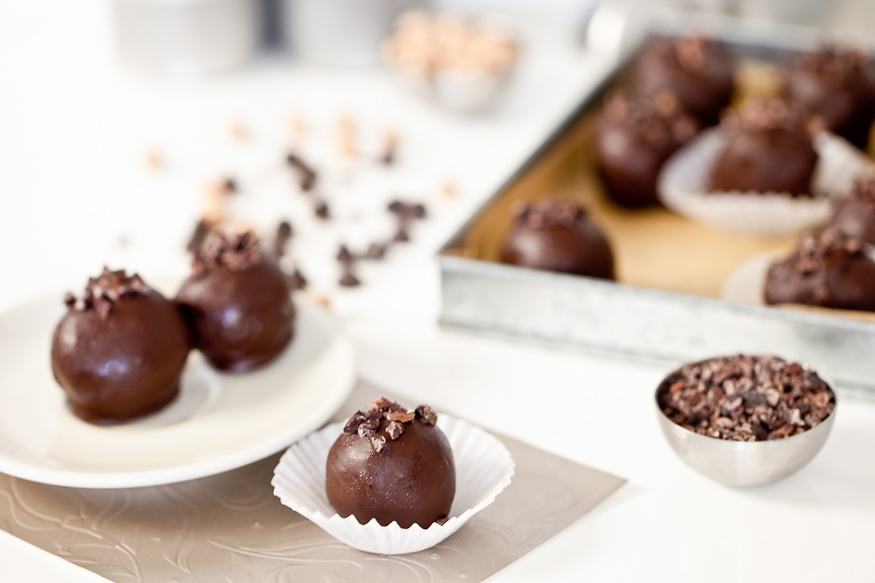 The best part about fights is when you make up afterwards, right?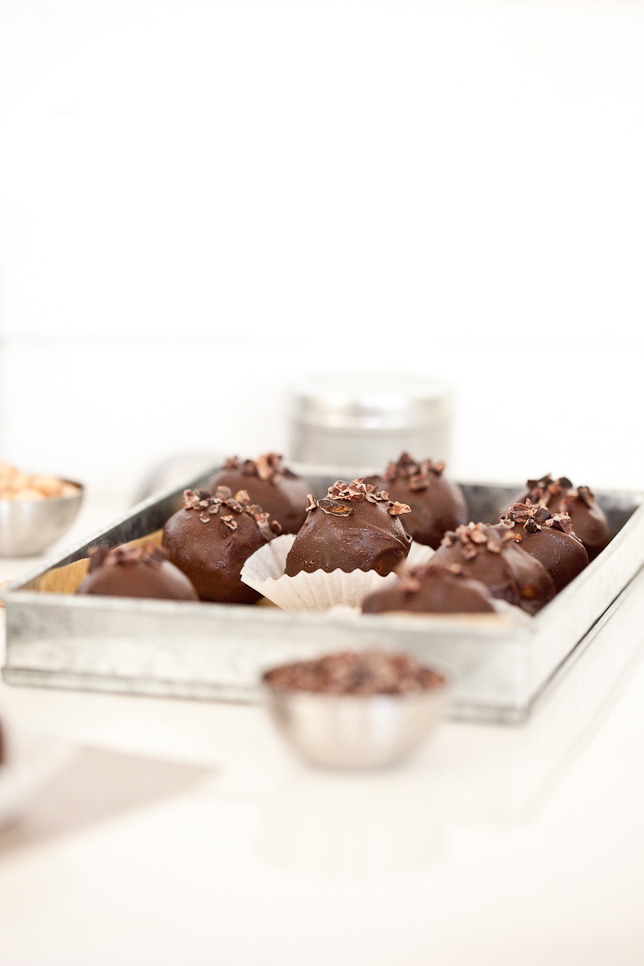 To be completely honest, I don't really have much experience with fighting/making up because Chris and I don't really ever fight.  I"m serious.  We're pretty good at talking rationally with each other and I don't think I could ever bring myself to say anything hurtful or disrespectful to him.  That's why my blow up with The Chickpea last week seemed so foreign to me.  It's been a very long time since I've been in that sort of situation.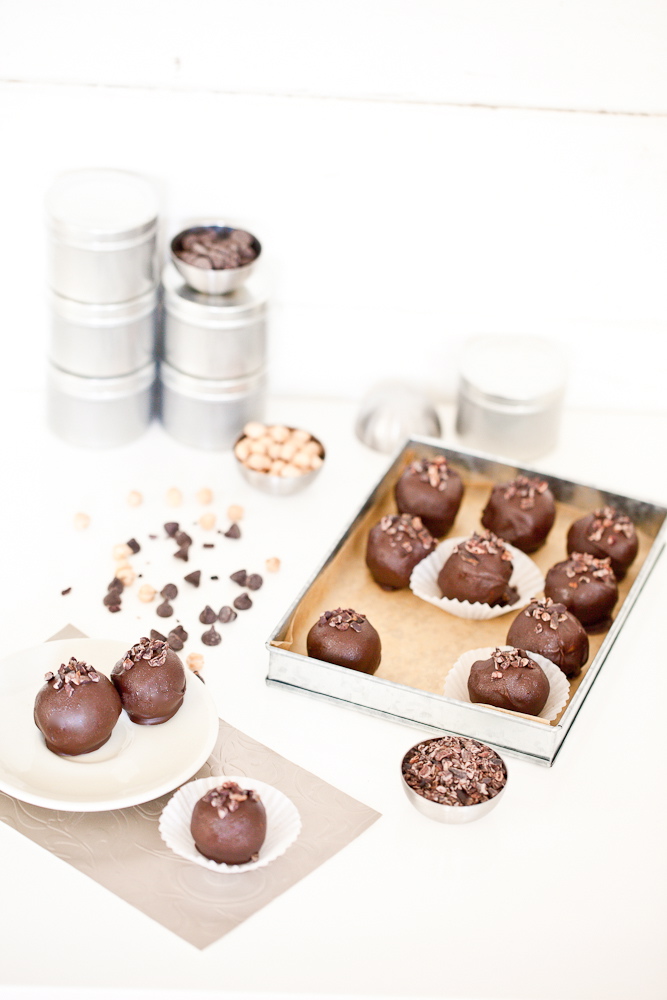 Even though we quickly made up, Chickpea wanted to make it up to me since he did say some pretty nasty things.  Because nothing says  "I'm sorry that I called you rude and sloppy" like chocolate, he decided to make me some truffles.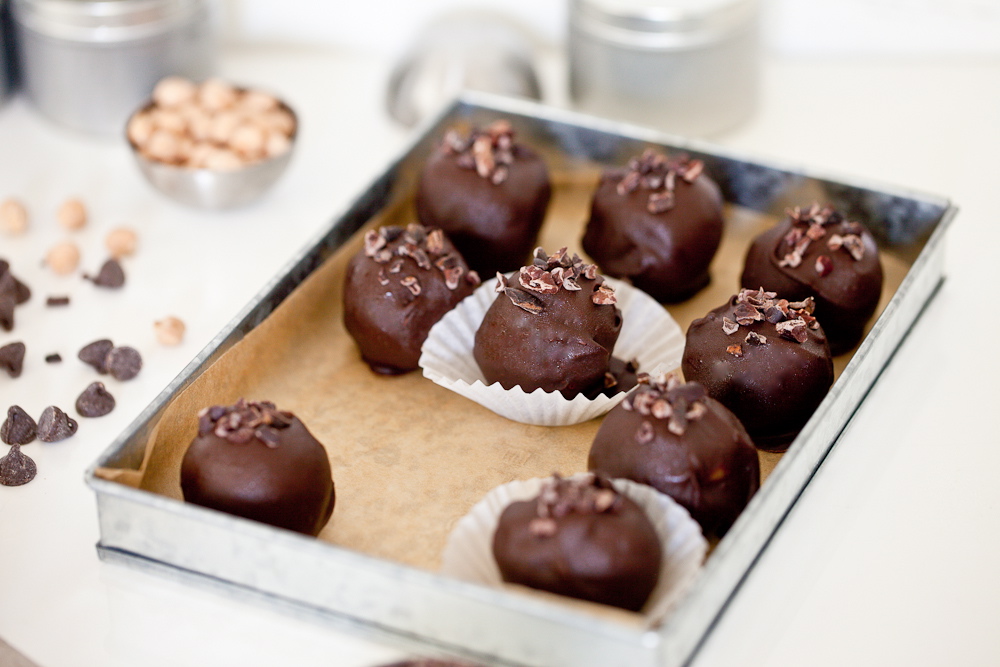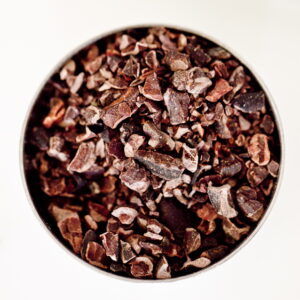 When Chickpea presented me with my treats, I wasted no time biting into one of the gorgeous little truffles.  Filled with a creamy nougat, composed of chickpeas, homemade cashew butter, rolled oats and maple syrup, then coated with a silky bittersweet chocolate and decorated with a sprinkling of cacao nibs, these truffles definitely made me forget his transgressions.  In fact, after one heavenly bite, my eyes rolled back in my head and I think I blacked out for a minute, because when I came to, most of the truffles were gone and I had forgotten not only the fight, but all of last week.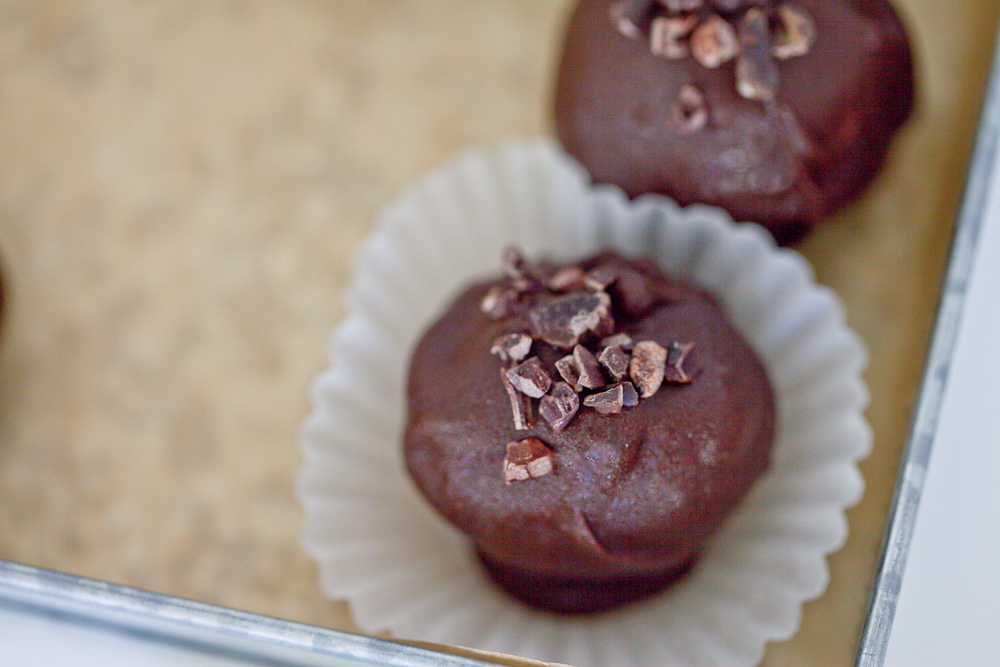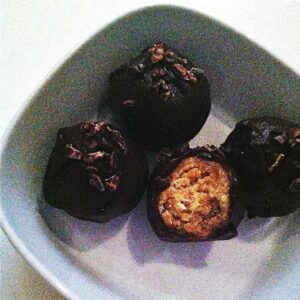 Because I was so excited about the truffles, I forgot to take a picture of the truffle filling until I was down to the last few (in other words, excuse my terrible iphone picture on the right).  The filling really was the best part- so creamy and nutty and just the perfect amount of sweetness!  I would have been happy if Chickpea had just given me a bowl of that with a spoon, but the rich chocolate coating just put it over the top.  The final product, with the cacao nibs on top, make these truffles almost too pretty to eat.  Almost.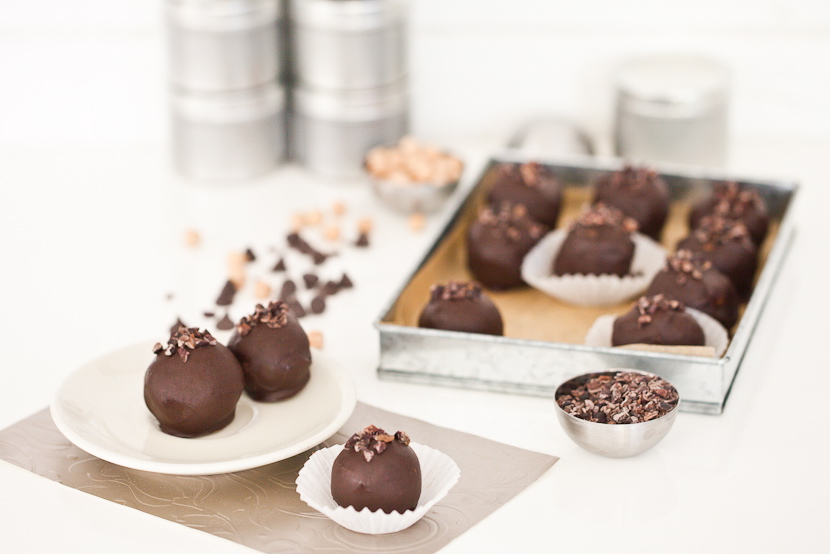 Don't wait until you have a fight with someone to make these chocolate chickpea truffles.  Just make them now and make yourself (and everyone you share them with) deliriously happy.  I'll see you once you regain consciousness.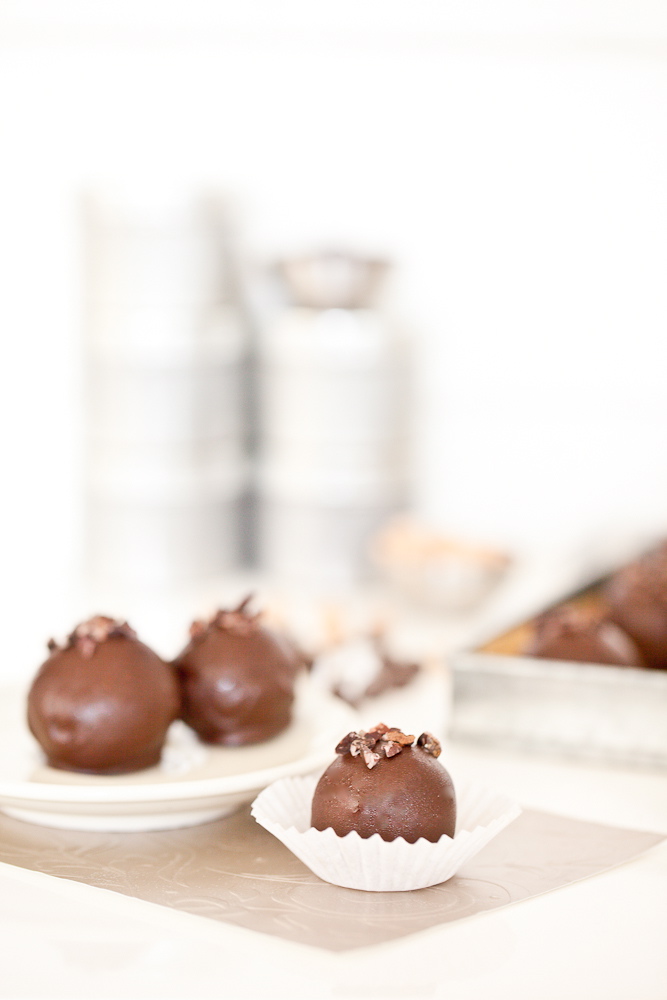 Chocolate Chickpea Truffles
Ingredients
1 cup rolled oats (certified gluten-free, if required)
1/2 cup + 1 tablespoon cooked (or canned) chickpeas
1/2 cup cashew butter (I used this recipe, but used more cashews in place of the macadamia nuts, and left out the maca powder)
1/4 cup maple syrup
1-2 packets of stevia (optional- if you want the filling to be sweeter)
1/4 teaspoon salt
1 cup bittersweet/dark chocolate chips
cacao nibs for sprinkling
Instructions
Combine the oats and chickpeas in the bowl of a food processor and pulse until they are in small pieces. Add the cashew butter, maple syrup, and salt and process until it forms a smooth ball. You may need to scrape the sides a few times. Taste it to see if it's sweet enough. If you want it sweeter, add the stevia and process until combined.
Line a baking sheet with parchment paper. Use a tablespoon to scoop level spoonfuls and then use your hands to roll the filling into a ball. Repeat with the rest of the filling. Place the baking sheet in the freezer and freeze for 20-30 minutes.
Melt the chocolate chips in a small pot on low heat. One by one, drop one of the balls into the chocolate and use a spoon to completely cover it with chocolate, scoop it out and place back on the baking sheet. While the chocolate is still wet, sprinkle a tiny bit of cacao nibs on top of each truffle. Once they are all done, allow them to sit at room temperature until the chocolate is set. Refrigerate until ready to eat (the chocolate begins to get a little melty after about 5-7 minutes, so it is best to keep them refrigerated until right before you eat them). Enjoy!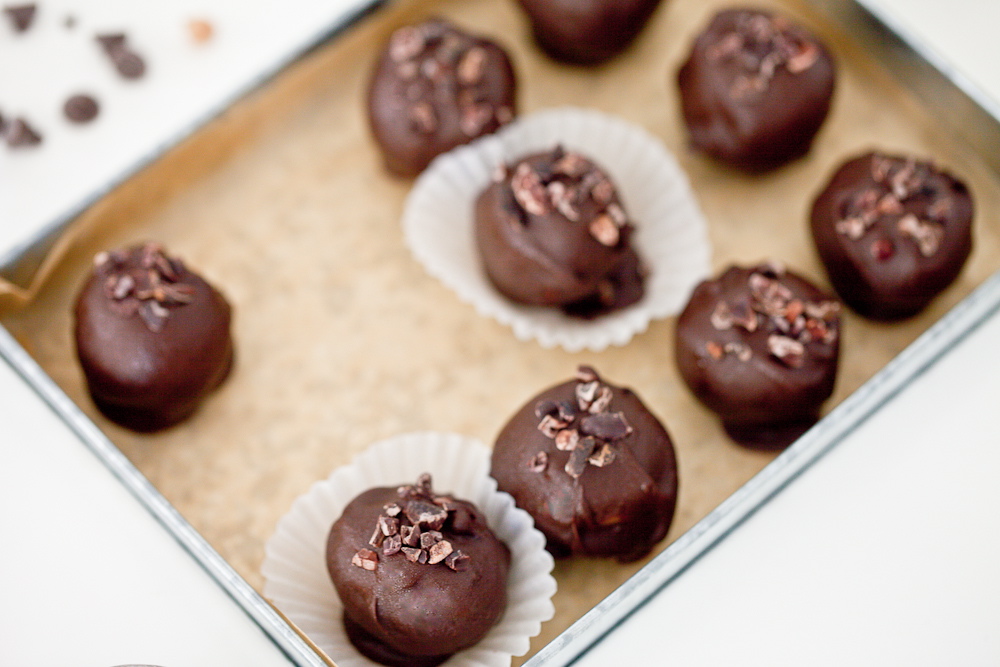 First time here?  Check out the rest of my Chickpea Love Affair Vegan MoFo Entries!
Love animals? Help support Farm Sanctuary's mission to protect farm animals from cruelty! Keepin' It Kind's goal is $500, but we can't do it alone! Together, we can make a real difference for farm animals everywhere. Donate today!  Learn more about Why I am Walking for Farm Animals and join our team!
Photography by Chris Miller