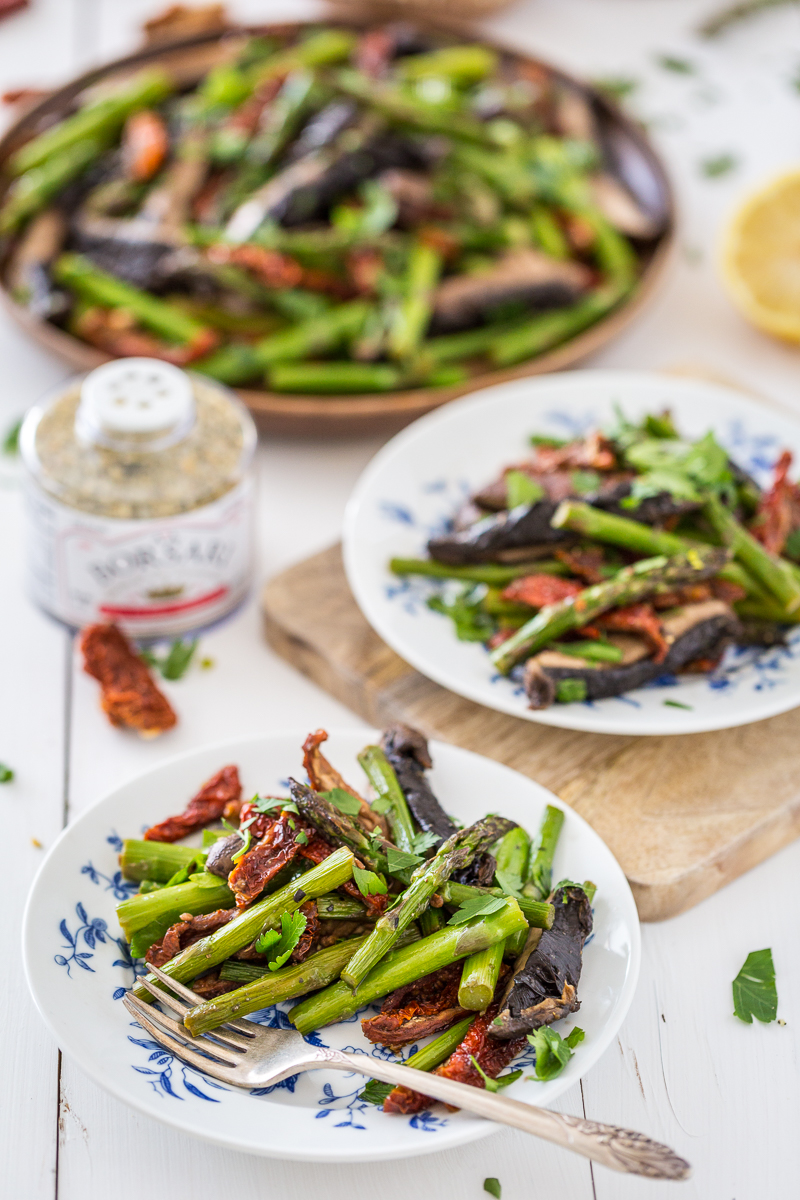 I'm a bit obsessed with seasoning. I have a drawer packed to the gills with various bottles of dried herbs and spices, as well as several in jars stacked up on my counter (because I use them so often, it's just easier to have them at the ready). I know they can make ingredient lists longer, but the layers of flavor that multiple herbs and spices bring make it totally worth it. When I see a specialty spice at the market (bourbon-smoked paprika, anyone?), it's ends up in my basket faster than you can even say "basket" (or something less dorky-sounding, perhaps with a couple more syllables).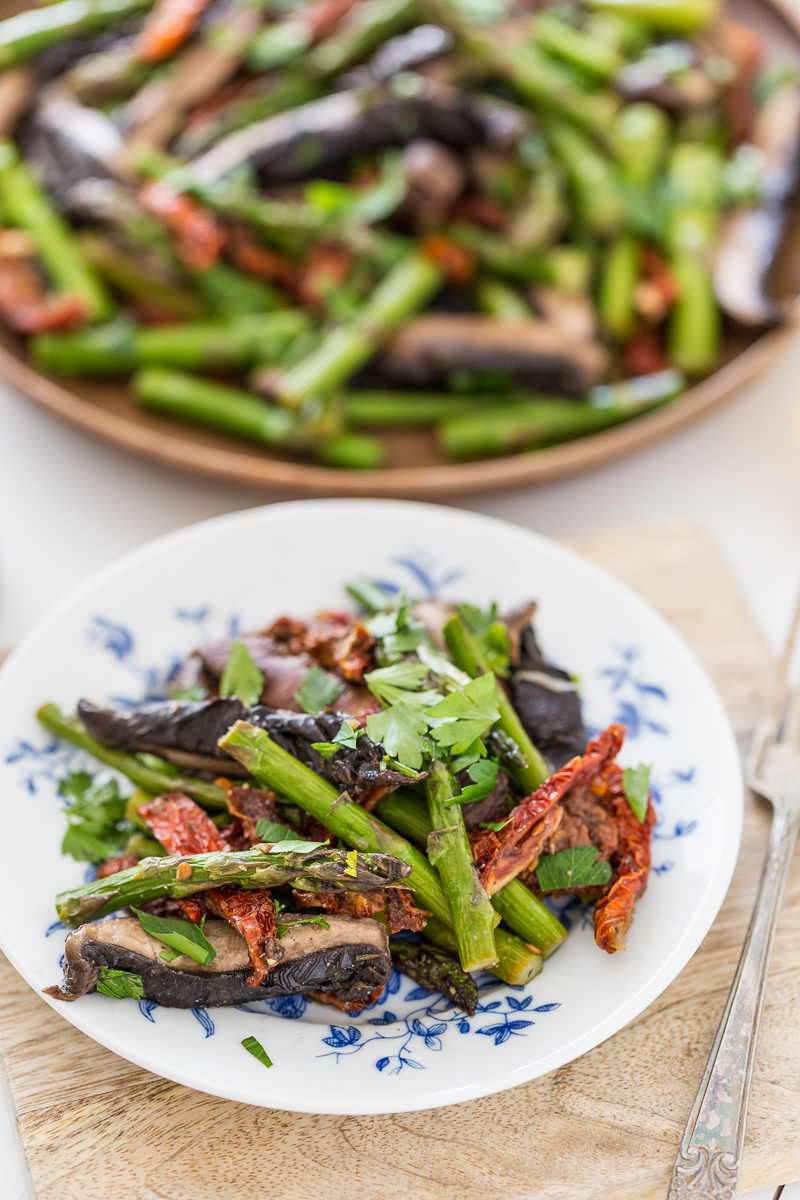 My problem occurs when I feel like getting in an out of the kitchen fast. I don't feel like fiddling around in my magical spice drawer, looking for the ones I need, and I certainly don't feel like dealing with teaspoons and measuring things out and what-have-you. I just want to get in and out fast. During these times, I tend to stick to the basics: Plain ol' salt and pepper. While this works just fine, I sometimes miss those layers of flavor that the right balance of herbs and spices can bring.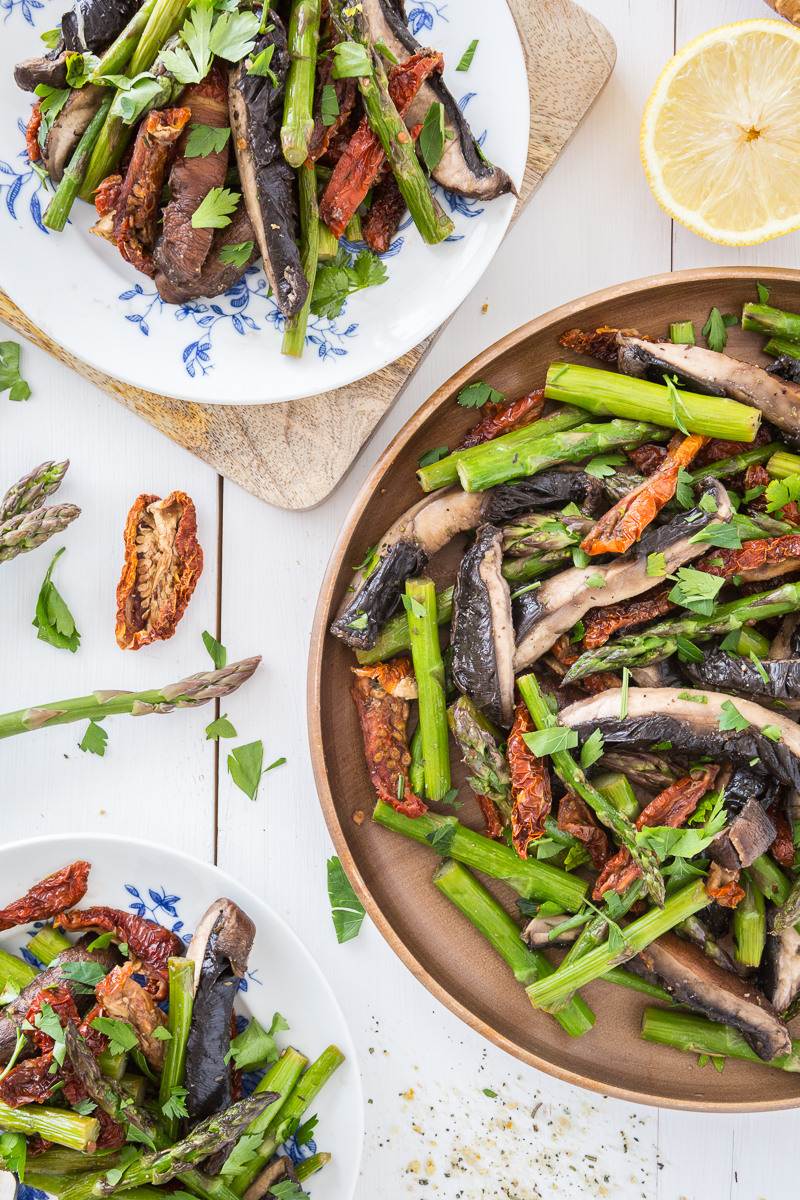 For some reason, it has never crossed my mind to use a seasoning salt during these times. Perhaps it's because I've always associated seasoning salts with the large, generic tubs of the stuff my parents get at Costco and use on everything, or maybe I had a notion that they were for meat only, but for some reason, I didn't think they could really bring any life to my vegan meals.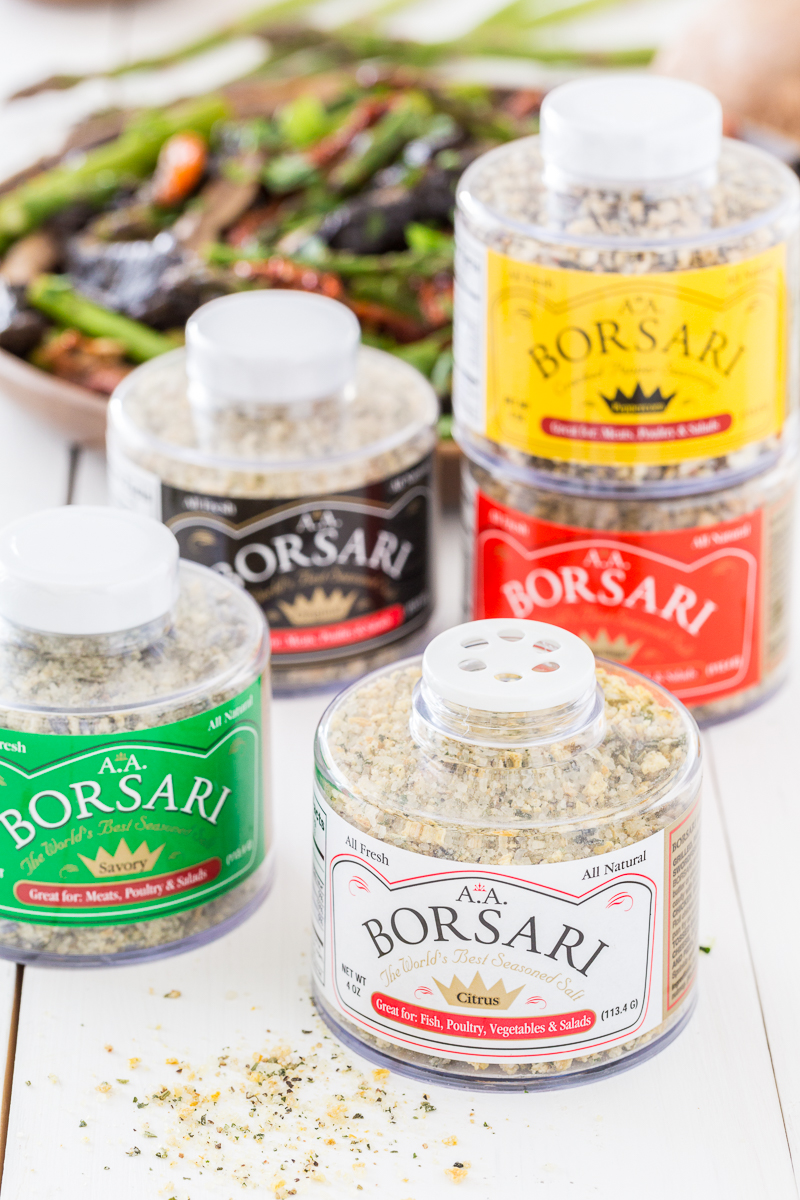 The seasoning salts from Borsari Foods, however, have proved me completely wrong. The nice folks at Borsari Foods sent me a sampler pack of their seasoned salts to play around with and that I did. There are 5 different flavors: Original, Savory, Peppercorn, Citrus, and Orange-Ginger. I've been using a little here and a little there and I've been quite impressed with the amount of flavor that these salts pack. With just using a few dashes, I get plenty of flavor without the food tasting too salty. In fact, I would say that every time I've used one of their salts, the seasonings have been perfectly balanced.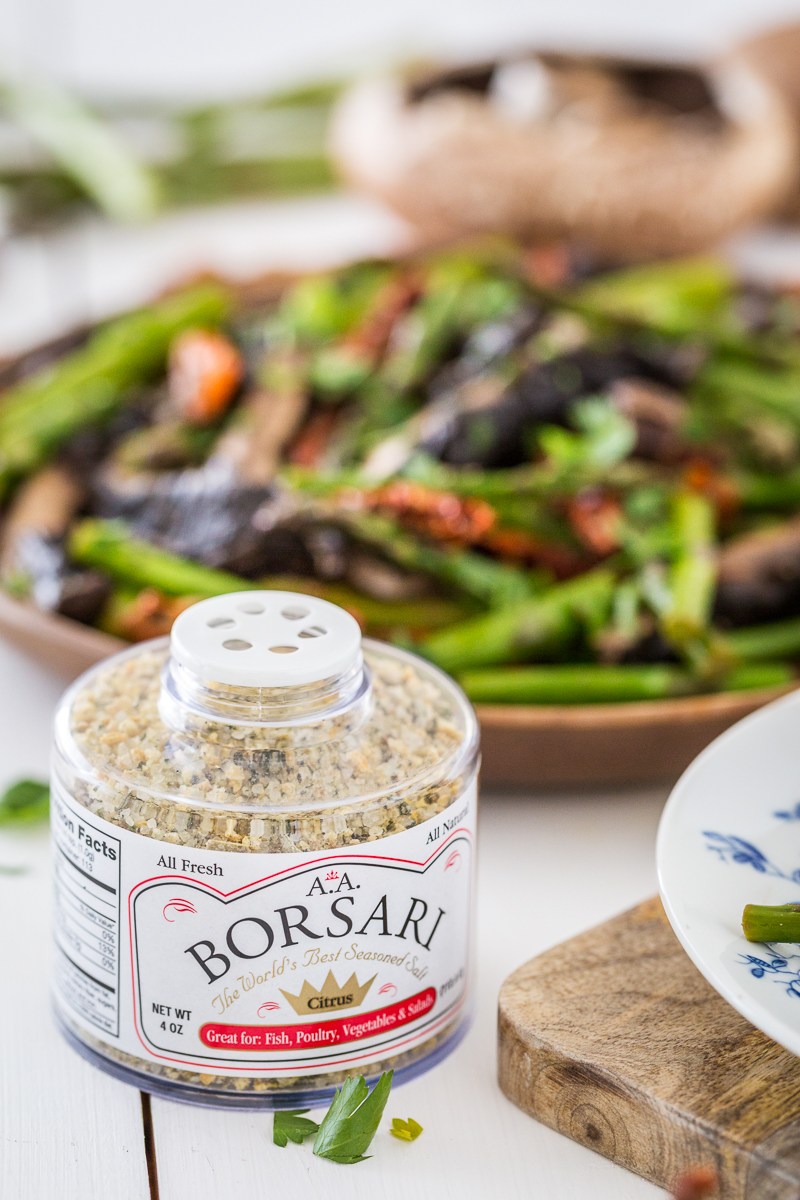 My favorite so far has been the Citrus seasoning salt. With an ingredient list that includes, garlic, basil, rosemary, and lemon peel, I can't think of anything this seasoning salt couldn't enhance. I recently used it to make this portobello and asparagus salad and couldn't have been more pleased with the simple, yet delicate flavor that seems to burst through with every bite. Another thing that I loved: This salad only took me about 15 minutes to make. I mean, we're talking about an impressively delicious salad that would shine just as bright as a main course for you and a friend as it would as a side to bring to a party or potluck. And it takes only 15 minutes to make.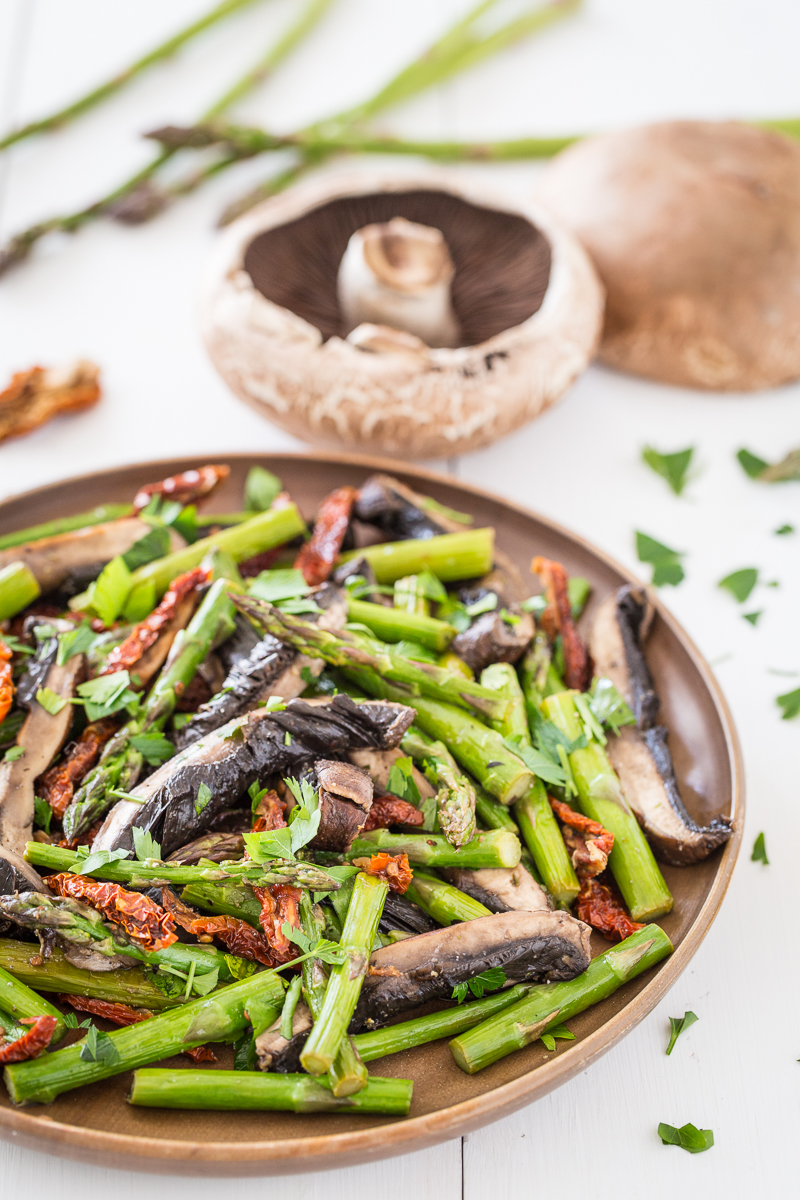 The portobellos are roasted with just a sprinkling of the citrus seasoned salt and a bit of thyme and the asparagus is cooked in a skillet with some melted butter and a little bit more of the seasoned salt. The trick is to not overcook either, no more than 7 minutes for the portobello and no more than 5 minutes for the asparagus. You want them to each have a bit of a bite to them. Then you just toss them together with some sliced sun-dried tomatoes and a light dressing of lemon juice and white wine vinegar. You can eat it right away while it's still warm or let it chill to allow the flavors to marry. Either way, it's fantastic. And I've made it three times already (and one of those times, I threw in some roasted potatoes coated in the same salt and can I just say, hot damn!). Because it only take 15 minutes (Did I mention it only takes 15 minutes to make this whole dang salad?).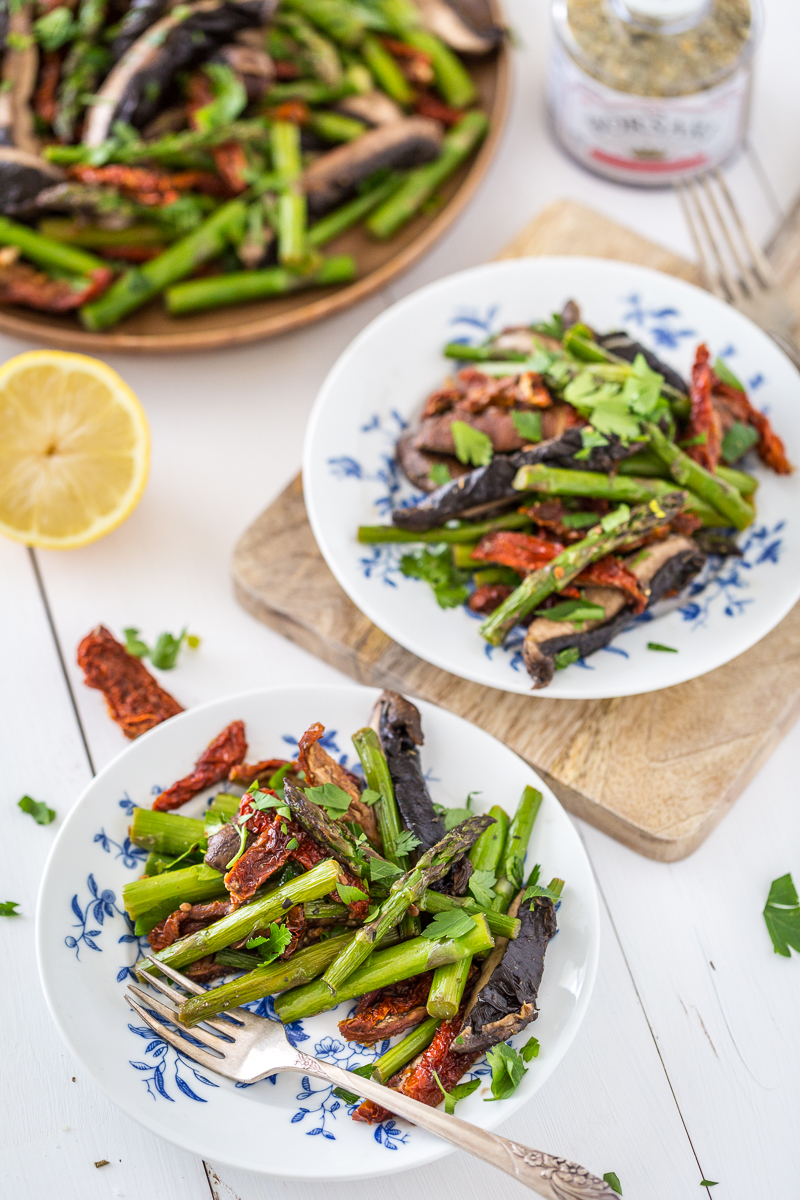 Since asparagus season will be soon coming to an end, I suggest you get yourself to the market to grab all that you can and while you're at it, pick up some portobellos and some Borsari Foods Seasoned Salts. If you can't find them in stores, you can order them online. Then all you need is 15 minutes to whip up this fine meal!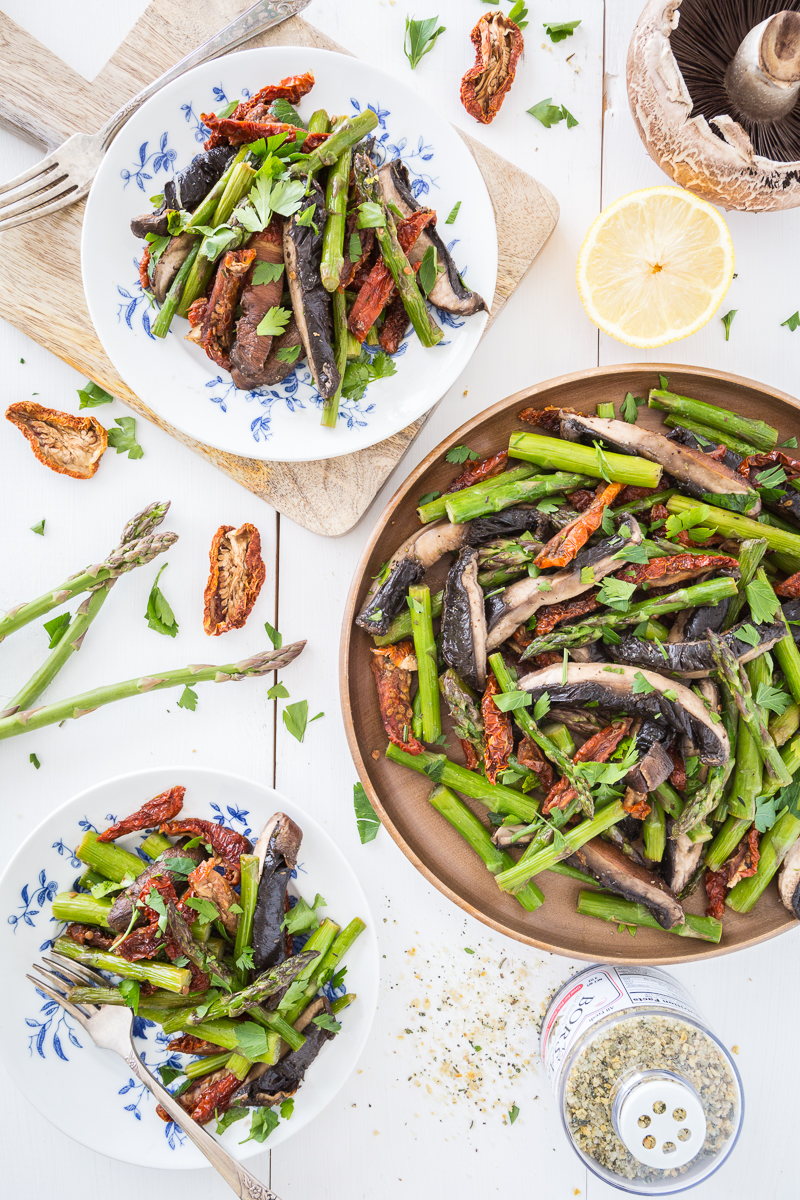 Portobello & Asparagus Salad with Sun-Dried Tomatoes + A GIVEAWAY!
Ingredients
1 cup sun-dried tomatoes
4 portobello mushrooms, cleaned and stems removed
olive oil spray
Borsari Citrus Seasoned Salt
2 teaspoons dried thyme
black pepper to taste
1 tablespoon vegan butter
1 bundle asparagus, trimmed and chopped into 2-inch pieces
juice of half a lemon
1 tablespoon white wine vinegar
1 teaspoon maple syrup
a couple dashes of garlic powder
a couple dashes of onion powder
1/4 cup chopped fresh parsley for garnish, optional
Instructions
Preheat the oven to 450 F. Line a baking sheet with parchment paper.
Place the sun-dried tomatoes in a bowl and cover with hot water. Let sit for about 10 minutes. If your sun-dried tomatoes are already hydrated and/or packed in oil, you may skip this step.
Place the portobello mushrooms on the prepared baking sheet, gill-side down. Lightly spray with olive oil. Flip the mushrooms and lightly spray the gill-side as well. Sprinkle the mushrooms with Borsari Citrus Seasoned Salt, thyme, and pepper. Roast in the preheated oven for 7 minutes. Remove and let cool.
While the mushrooms are cooking, melt the butter in a large frying pan, preferably cast-iron, over medium heat. Add the asparagus and season with the Borsari Citrus Seasoned Salt and pepper. Cover and let cook, shaking the pan occasionally, for about 5 minutes or until slightly tender (you want it to be tender with still a bit of crunch in the bite). Remove from heat.
Strain the sun-dried tomatoes, slice and toss into a large bowl. Slice the mushrooms into 1/2 inch strips and toss into the large bowl with the tomatoes. Add the asparagus. In a cup, combine the lemon juice, white wine vinegar, maple syrup, garlic powder, and onion powder. Pour over the veggies and toss until fully combined. Chill the salad for 1 hour.
There will be a large amount of dark liquid at the bottom of the bowl. Before serving, drain most of the liquid from the bowl. Serve, garnished with fresh parsley (if using). Enjoy! Leftovers can refrigerated in an airtight container and will keep for 2 to 3 days.
Notes
If you do not have the Borsari seasoned salt, I would season the mushrooms with salt, pepper, basil, dried orange/lemon peel (or maybe a little lemon zest), rosemary, and garlic powder. Season the asparagus with just salt and pepper.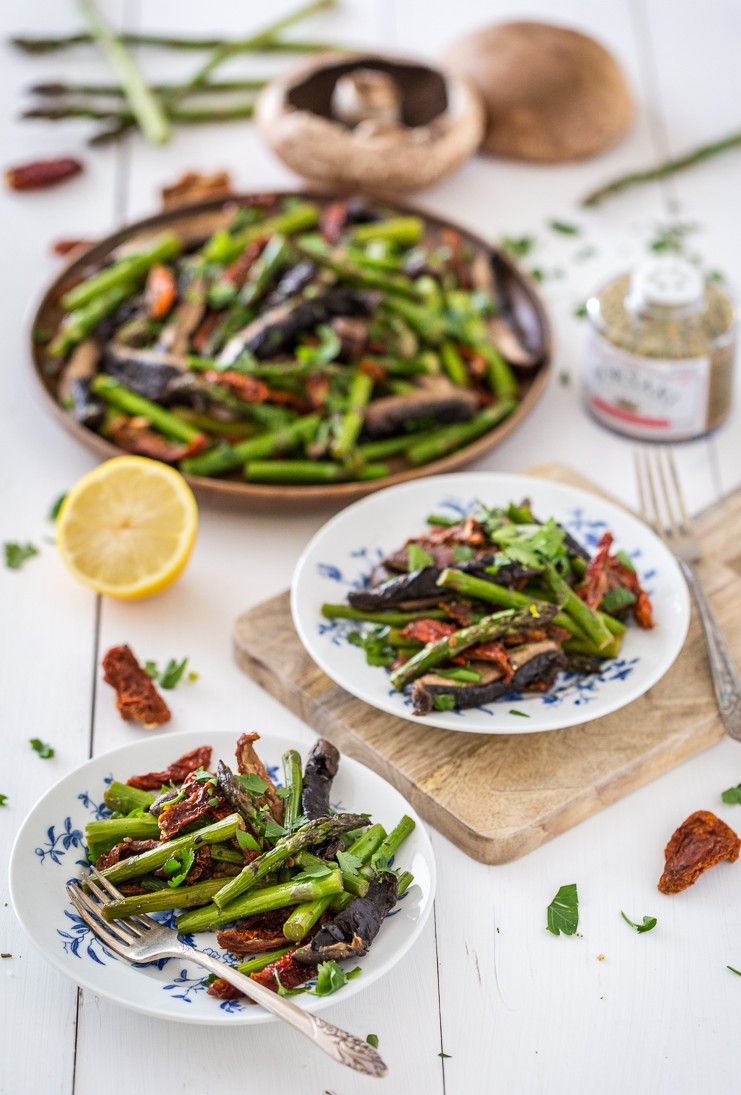 Borsari Foods has been generous enough to let me give away a sampler pack of all 5 Borsari Seasoning Salts to one of you wonderful people! The giveaway is open to US residents (sorry, my international friends!) only and will run through 11:59pm on 4/30/15. Please use the box below to enter.
Borsari Seasoning Salt Sampler Giveaway

Thank you so much to Borsari Foods for letting me try your wonderful seasoning salts and to all of you incredible people for stopping by! Have a great day!
Disclaimer: I was given these products to review and was compensated for this post but the thoughts and opinions expressed here are my own. 
Photography by Chris Miller