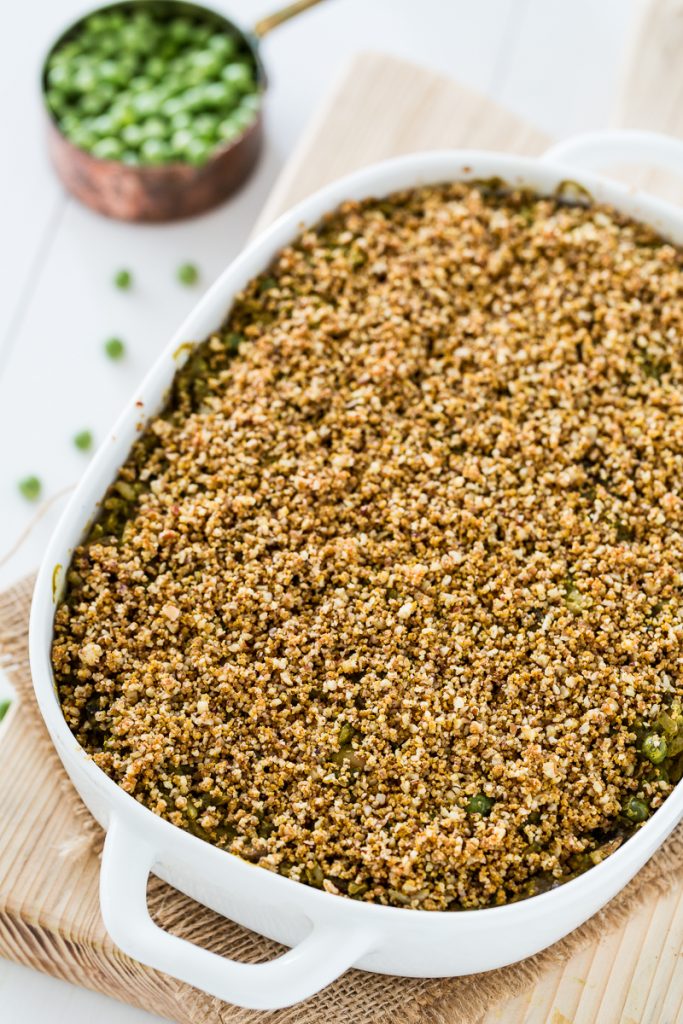 I have plenty to say about this pesto rice casserole and about how much I can't stop making/eating it but I feel like I need to get some stuff off my chest. I have some confessions to make.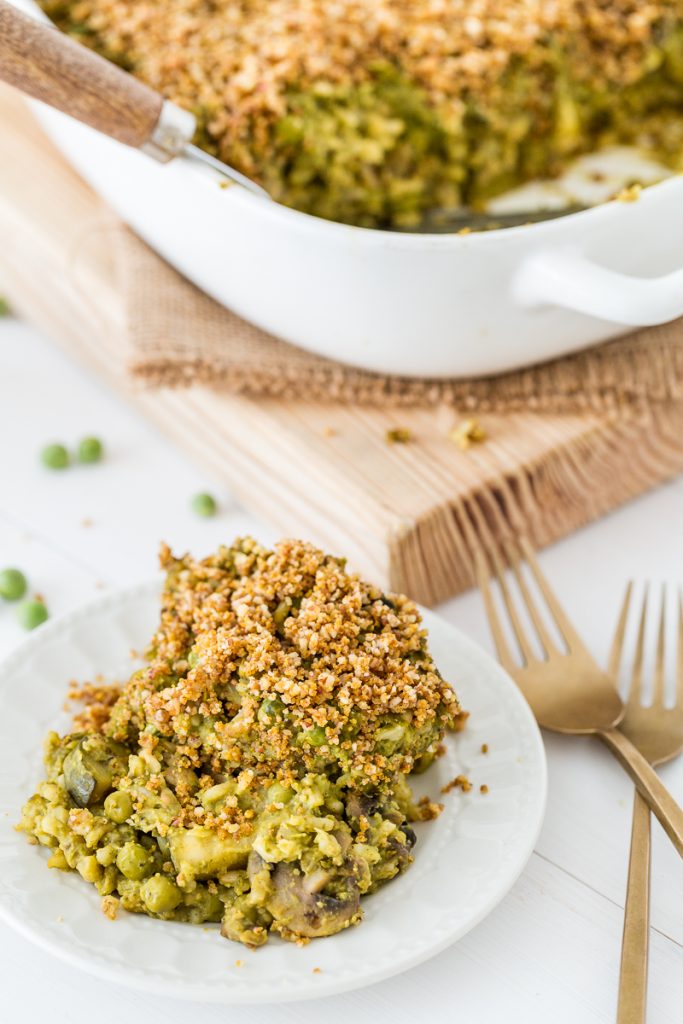 I am not someone who can work multiple jobs and keep their sanity (you can add that to my list of things I do and don't do). Years ago, when I was in college and working part-time as a personal trainer, I decided to get a second job to make some extra money (a girl's gotta pay tuition and rent somehow!). I saw an ad in my school paper for a job as a teacher for after-school theater classes and I thought, "I could do that." When I went to interview for the job, the company owner asked me if I would be interested in dressing up as a princess and entertaining at childrens' parties. I said, "absolutely not." She said "It starts at $50 an hour, if you change your mind." I changed my mind and for a year, I spent my weekends dressed up as a princess (sometimes as a "fairy princess," which basically meant that I wore wings with my thrift-store ball gown), entertaining/babysitting children at birthday parties. The money was great, but after a year, I was losing my mind because I never had any free-time to just hang-out and read a book or take a lazy afternoon nap or watch Netflix (just kidding, there was no Netflix back then, but you know, whatever the equivalent was back then). And plus, there were kids at birthday parties crawling all over me all the time, asking me ridiculous questions about fairy dust so obviously, this was not meant to be a long-term gig.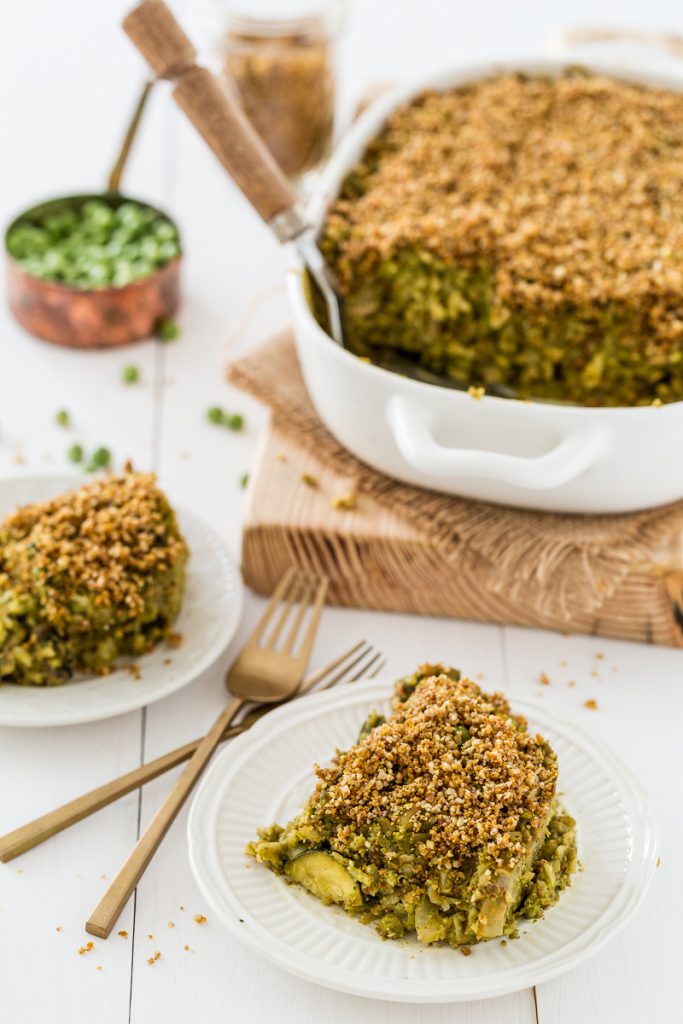 I've recently found myself in a similar situation in that I have a full-time job and I'm running this blog and Chris and I are also doing a ton of food photography for Forks Over Knives. Some of you may've noticed that I haven't posted anything in 2 weeks (I thought it had only been 1 week but a quick glance at my blog proved otherwise)(Yikes!) and that would be the reason why. I needed a break and since I'm my own boss here, I gave myself some time off. Luckily, my full-time job ends in mid-April so things will get back to normal soon. Hopefully.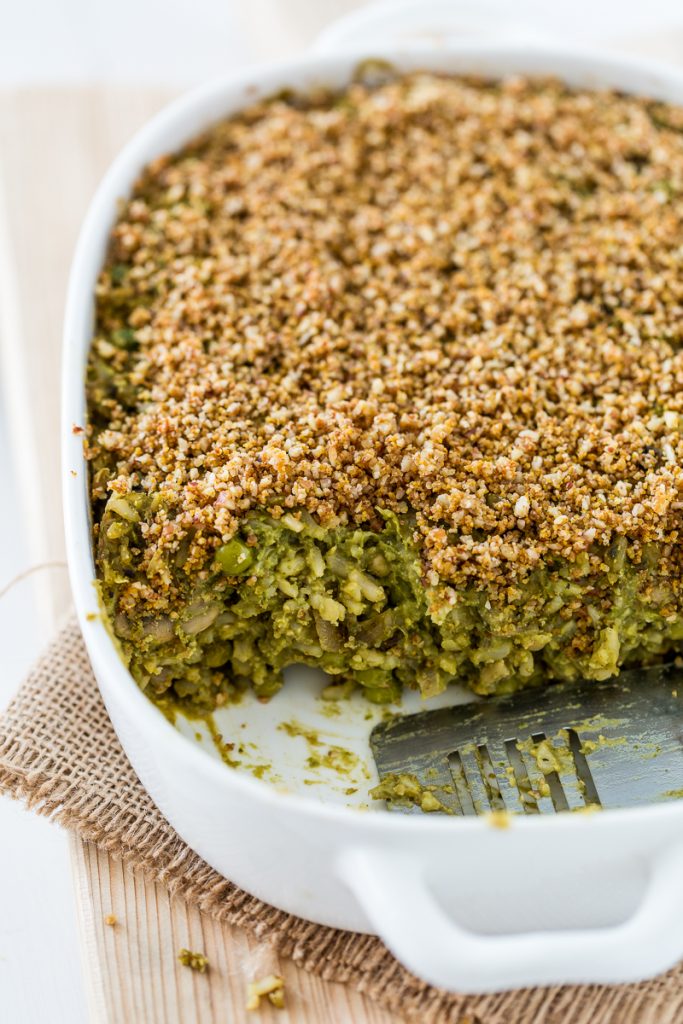 This past Friday was Keepin' It Kind's 3 year blogiversary. And I did nothing to celebrate. Not even a cute little post about our most popular posts over those three years or the top things I've learned not to do in food blogging or whatever. All I did was mention it to Chris this last weekend as a side note to something else we were talking about. Maybe I'll do one (or both) of those posts soon, but right now, I'm trying to keep it simple. I do, however, want to let you all know that Chris and I are so grateful for and amazed by all of your continued support and encouragement. Keepin' It Kind has become like our second home and we love having all of you over every day. If it weren't for you, Keepin' It Kind would never have made it this far. Thank you, thank you, thank you!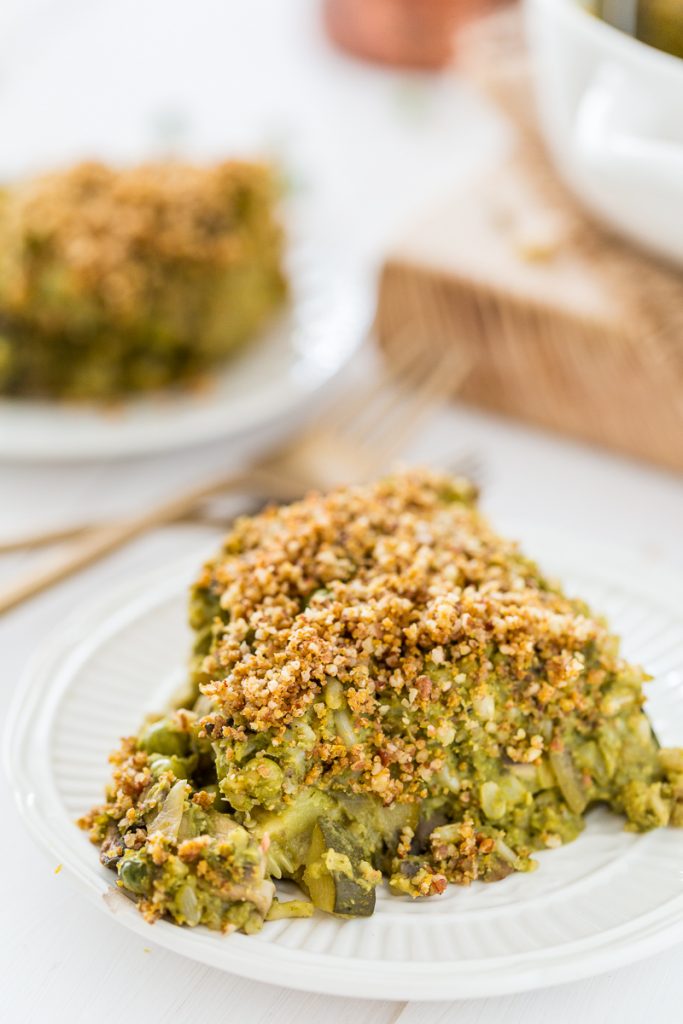 Now, back to keeping things simple. And this casserole. I've found that the easiest way for me to put dinner on the table each night when I get home from work is to already have key elements made. For example, almost every weekend, I cook up a big batch of rice or some other grain so that I have it on hand for quick bowls of beans and veggies or to use in some other recipe. Sometimes I'll also pre-make sauces like my lemon tahini sauce or a cashew cheese or even a pesto. This cuts down my weeknight cooking time quite a bit. By pre-making the pesto and the rice, as well as the pecan parmesan (which is something I make regularly anyway and tend to always have on hand), this pesto rice casserole comes together really, really easily.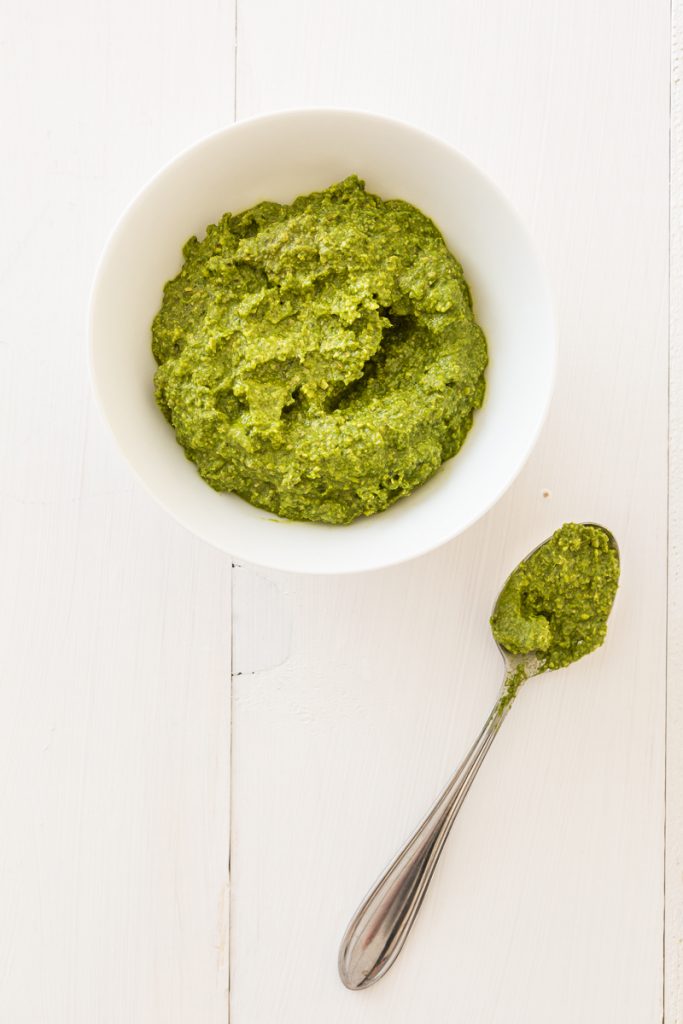 Before we talk about the rest of this casserole, let's discuss this pesto. It's made with pumpkin seeds which add wonderful rich flavor to the pesto and to add some greens to the recipe, I replaced some of the basil with spinach. This pesto, aside from tasting amazing, also packs a whole lot of nutrients. If you already have the rice prepared, all you have to do is a quick saute of the shallots, mushrooms, and zucchini (you really don't want to do this too long because you don't want the zucchini and mushrooms to get mushy while they bake) before adding the beans and peas (I used Trader Joe's bag of fresh English Peas. So easy). Then you add the rice. And then the pesto.
And then you pour it into a casserole dish and bake it while you put your pajamas on and get Netflix geared up. And, the best part is that it can provide dinner for two for two nights so that's one other night you don't have to cook at all (except to warm it up but that takes, like, no time). I'm not going to lie- I've made this dish 3 times in the last month. That's almost once a week. It's that good. It's become the main purpose for rice in our household. On top of being quick and simple, it's just super delicious and all of those other words that basically just say "Yummm!" It's a must make for those overwhelming weeks when you just need a tasty meal to come home to.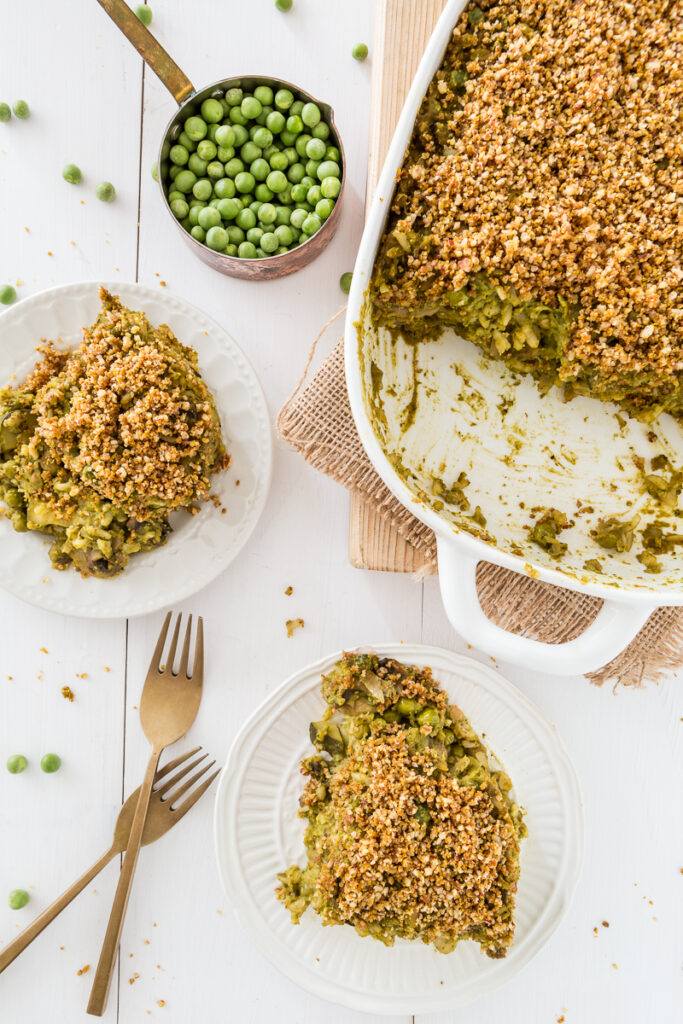 Pumpkin Seed Pesto Rice Casserole
Ingredients
1/2 cup raw pumpkin seeds
2 cloves garlic
2 cups of chopped greens of choice (spinach, kale, or chard)
1 cup chopped fresh basil
3 tablespoons olive oil
2 tablespoons lemon juice
salt and pepper to taste
1 teaspoon olive oil
2-3 large shallots, chopped
8-ounces mushrooms, sliced
2 zucchini, halved lengthwise and chopped
2-3 tablespoons liquid aminos
1 teaspoon dried thyme
1/2 teaspoon dried oregano
1 1/2 cups cooked great northern beans (or 1 15-ounce can, rinsed and drained)
1 1/2 cups green peas (fresh if possible, though frozen will work too)
3 cups cooked rice
juice of 1 lemon
pepper to taste
Instructions
Preheat the oven to 350 F. Lightly spray a casserole dish (a 9x13 or 7x11) with olive oil spray. Set aside.
Combine the pesto ingredients in a food processor and process until smooth, pausing to scrape the sides as necessary. Set aside.
Heat the olive oil for the casserole in a large shallow saucepan over medium heat. Add the shallots and saute for about 2 to 3 minutes. Add the mushrooms, zucchini, liquid aminos, thyme, and oregano. Saute for about 3 to 4 minutes until the vegetables are tender yet still slightly firm. Add the beans and peas and saute for another couple of minutes. Add the rice and cook, stirring occasionally until heated through. Add the lemon juice, salt and pepper. Remove from heat.
Stir in the pesto. Transfer to the prepared baking dish. Bake for 20 minutes. Sprinkle the pecan parmesan liberally over the top and bake for another 5 minutes. Remove from the oven and serve. Leftovers can be kept in an airtight container for about 4 to 5 days, and reheated in the oven in a baking dish covered with foil (or microwaved without foil- whatever floats your boat). Enjoy!
Notes
You can absolutely customize this dish to incorporate whatever veggies you have on hand. I encourage trying it with cauliflower or broccoli or green beans or whatever, really. You can also change up the pesto by using your favorite type of nut or different greens or just all basil. You can leave the pecan parmesan off if you want to but seriously, why would you want to? It really takes the whole dish up a notch.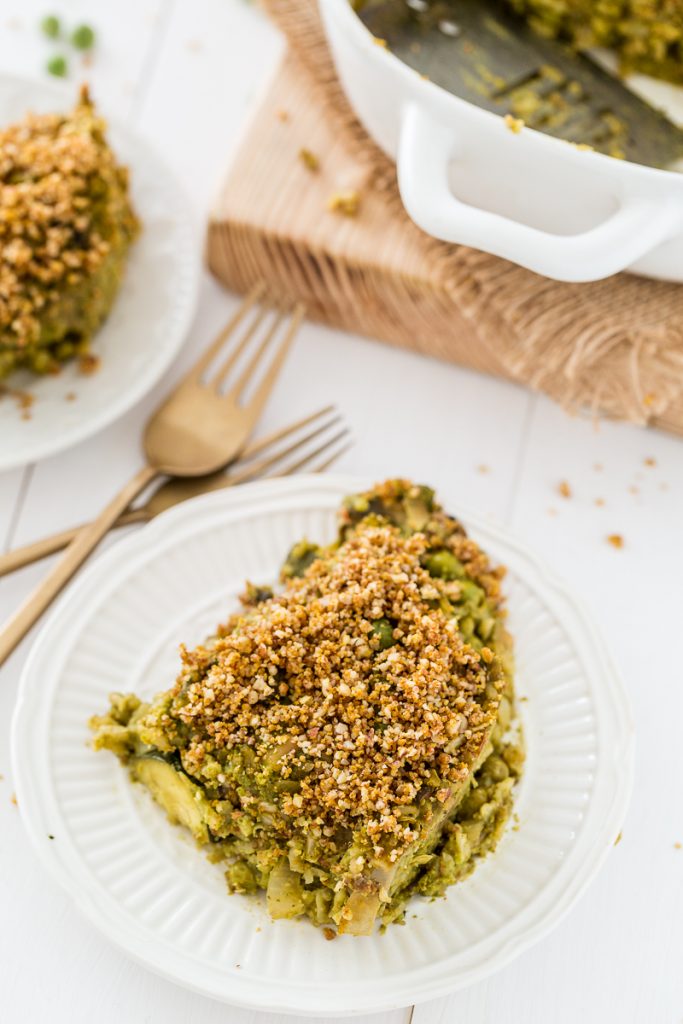 Oh and also, Happy St. Patrick's Day!
Photography by Chris Miller