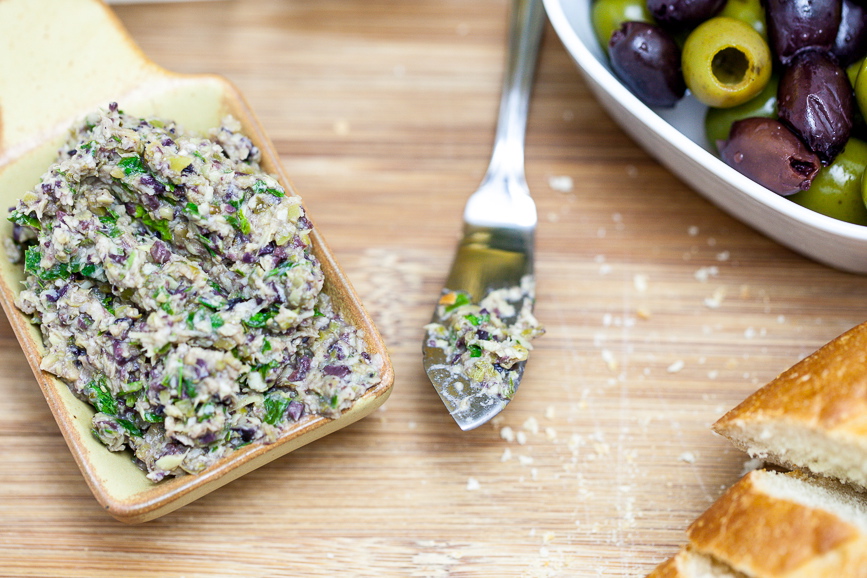 Lately, my tastebuds have been all over the place.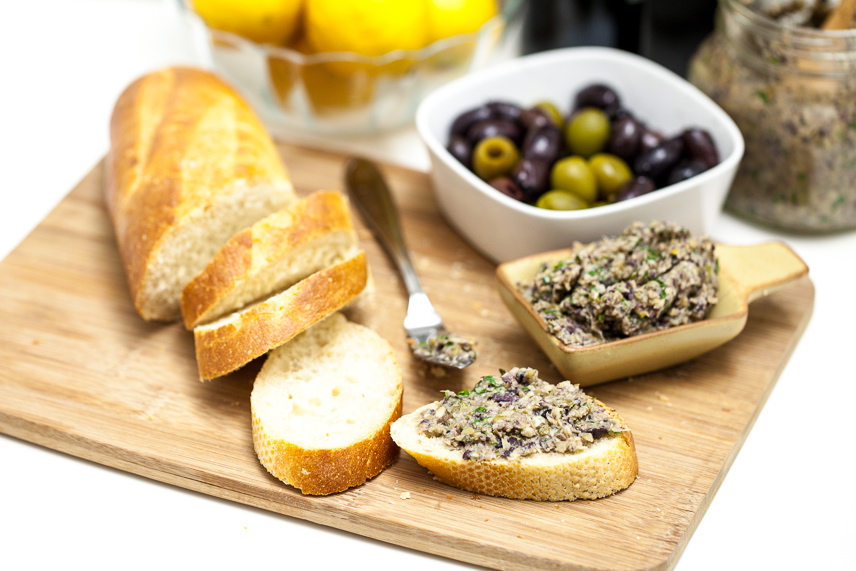 All I want for breakfast is a big bowl of Morning O's (Whole Foods' answer to Cheerios) and almond milk.  No oatmeal, no smoothies, or any kind of fancy breakfast.  Just plain, cold cereal.  And my sweet cravings seem to have disappeared.  Instead of wanting a healthy dessert after dinner, I want popcorn.  Plain ol' popcorn.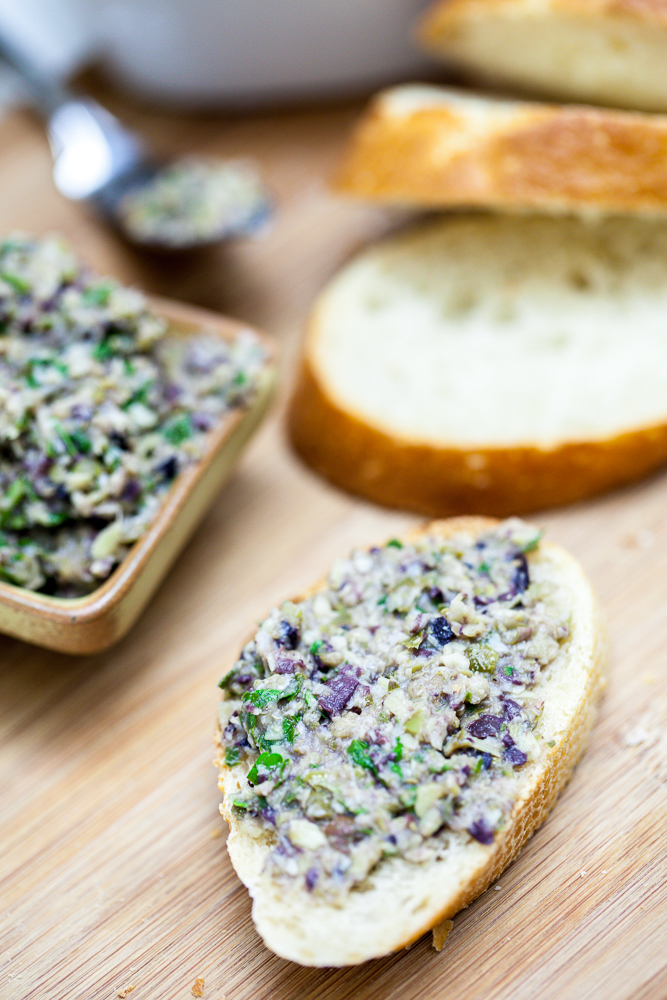 When I would usually snack on a piece of fruit or perhaps some hummus and veggies, I'm craving all things salty and vinegar-y.  It's now become commonplace for me to be caught trying to squeeze my hand into the small jar to grab a handful of olives (and yes, I realize that this is what spoons are for).  I'll tell you all about my whole grain mustard sandwich (okay, it was piece of bread covered with mustard) later.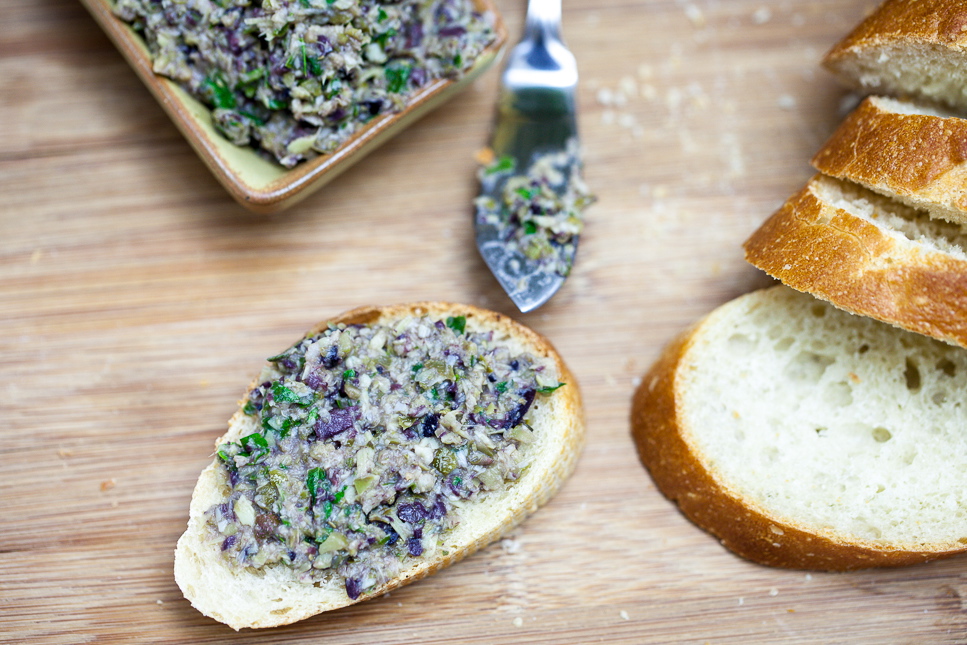 One day when my salty cravings were at their peak and a bunch of fresh parsley beginning to wilt in the fridge, I decided to make tapenade.  I looked at several different recipes online, and then just started throwing stuff in my food processor.  I did a lot of taste tests to "make sure it was perfect."  A lot.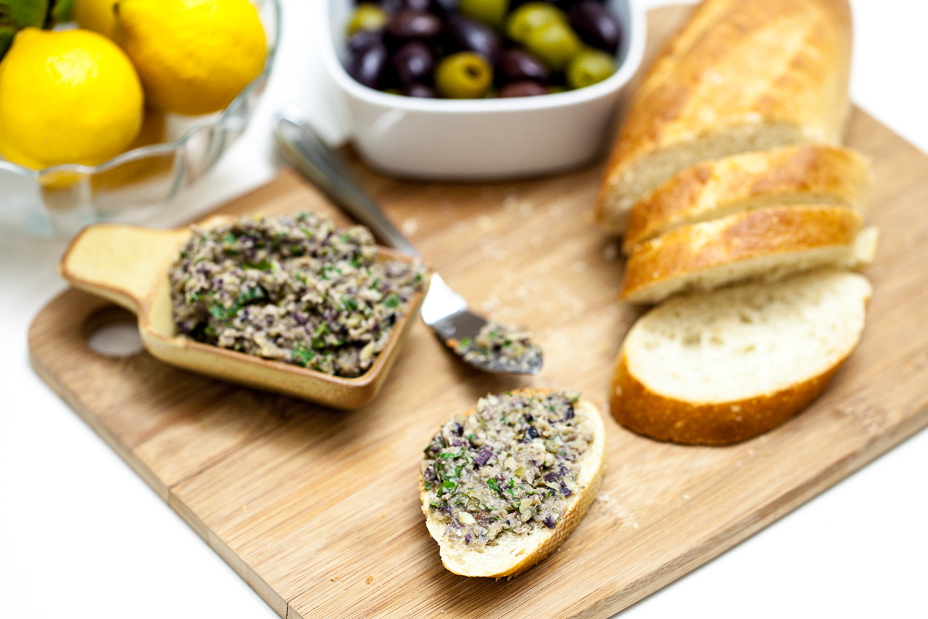 This tapenade incorporates canned artichoke hearts, along with the olives and capers, giving one more layer of briny goodness.  To put it simply, this spread is absolutely delicious.  And addictive.  If you manage to not eat it all with a spoon straight from the food processor, it makes for a lovely spread on some fresh bread as a snack or appetizer.  It will also make any sandwich you add it to about 100 times better.  Fact.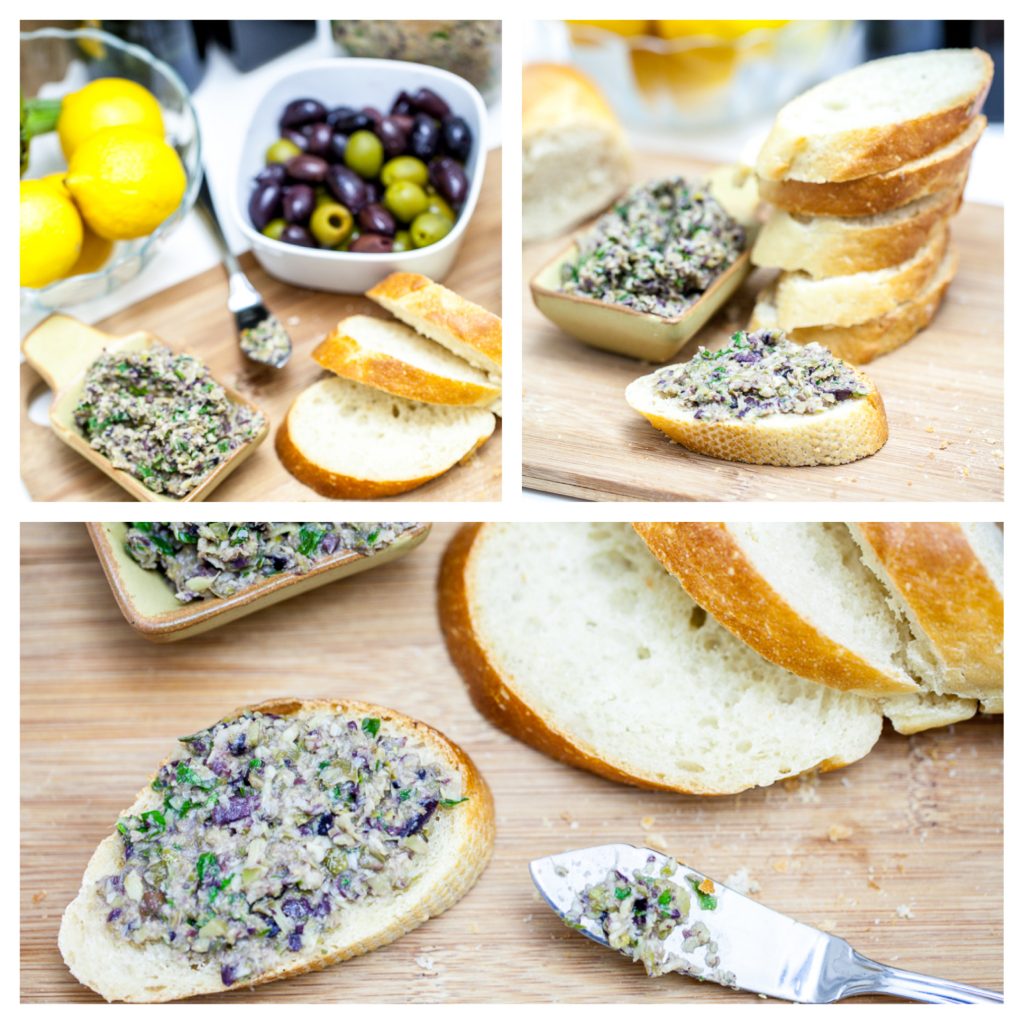 I hope you love this tapenade as much as I do.  I've made two batches so far and it's basically my most favorite thing in my refrigerator right now.  I'm dying to dip popcorn in it, but I'm refraining so that I can maintain some level of classiness and self-respect.  Let's just hope my tastebuds get themselves figured out soon or I may have to retract that last statement.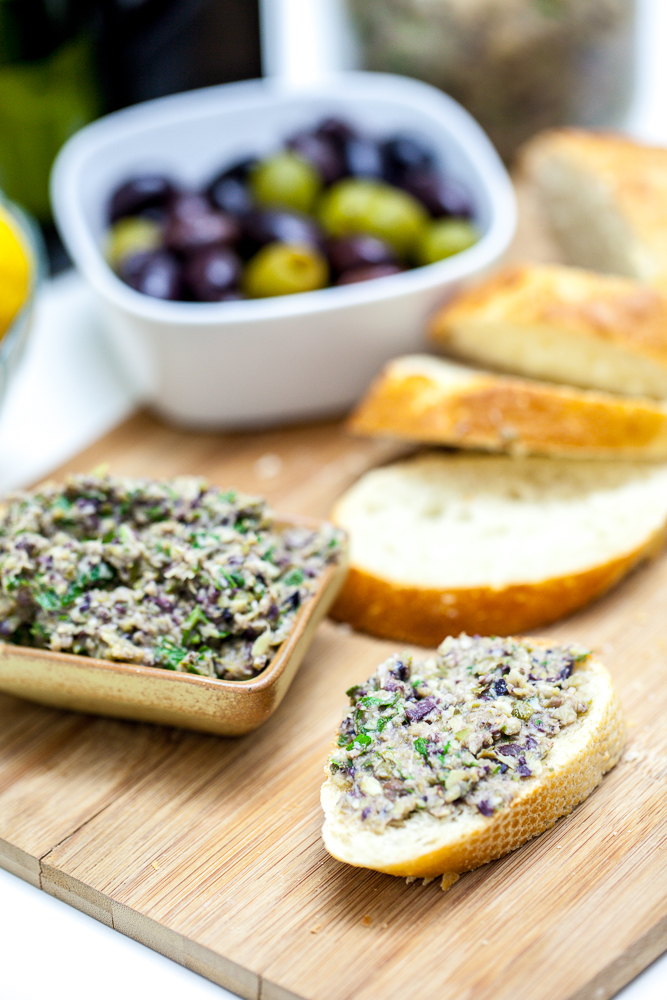 Ingredients
about 20 black olives, pitted and rinsed
about 20 green olives, pitted and rinsed
6-7 artichoke hearts from a can, rinsed
2-3 tablespoons capers, rinsed
3 generous tablespoons fresh parsley, roughly chopped
juice from 1 lemon
1/4 teaspoon salt, if needed
Instructions
Place all ingredients in a food processor and pulse until well-incorporated and all pieces are fairly uniform in size. Store in an airtight container in the refrigerator for 3-5 days.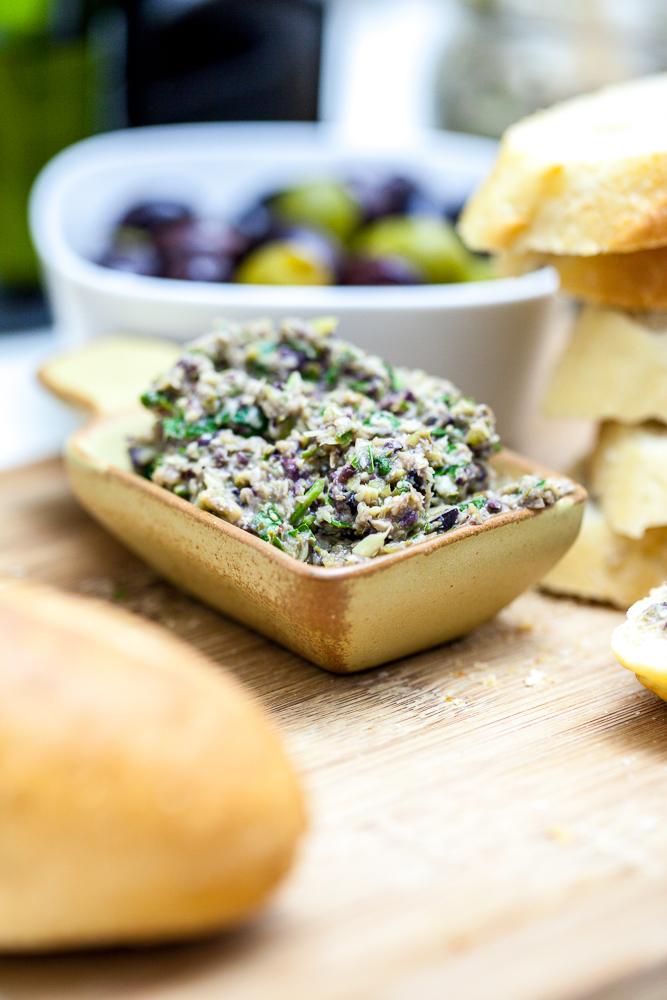 What kinds of food cravings do you get?
Photography by Chris Miller