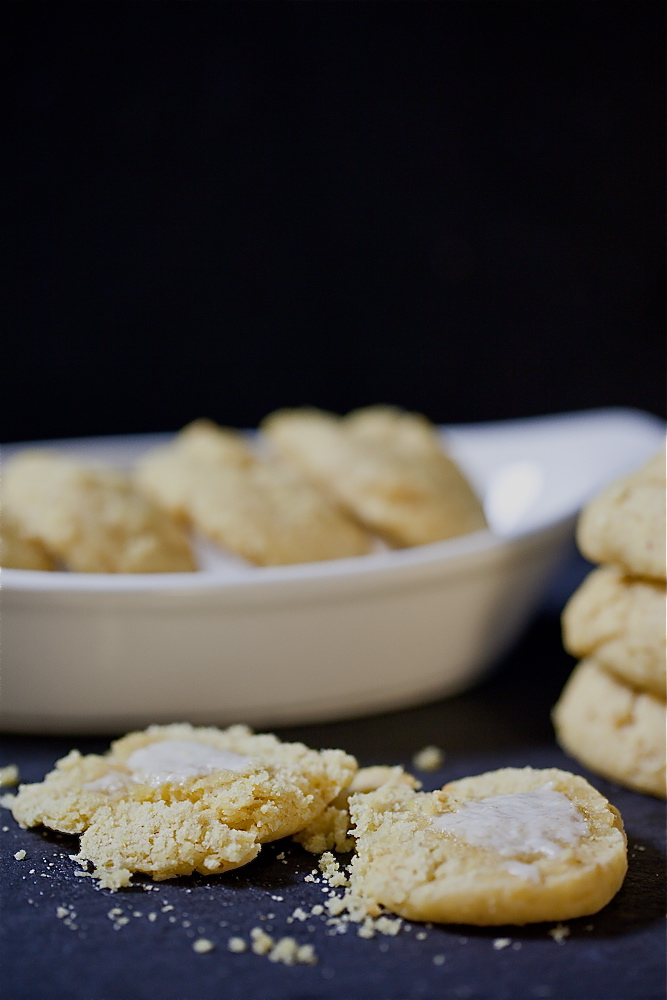 So, the other day, I was just telling my love, The Chickpea, how it's been ages since I'd had cornbread, and you know what he did?  That's right- he made me some cornbread, but in cute biscuit form!  These little biscuits are a far cry from the cornbread of my youth, but infinitely better (not to mention, much more compassionate).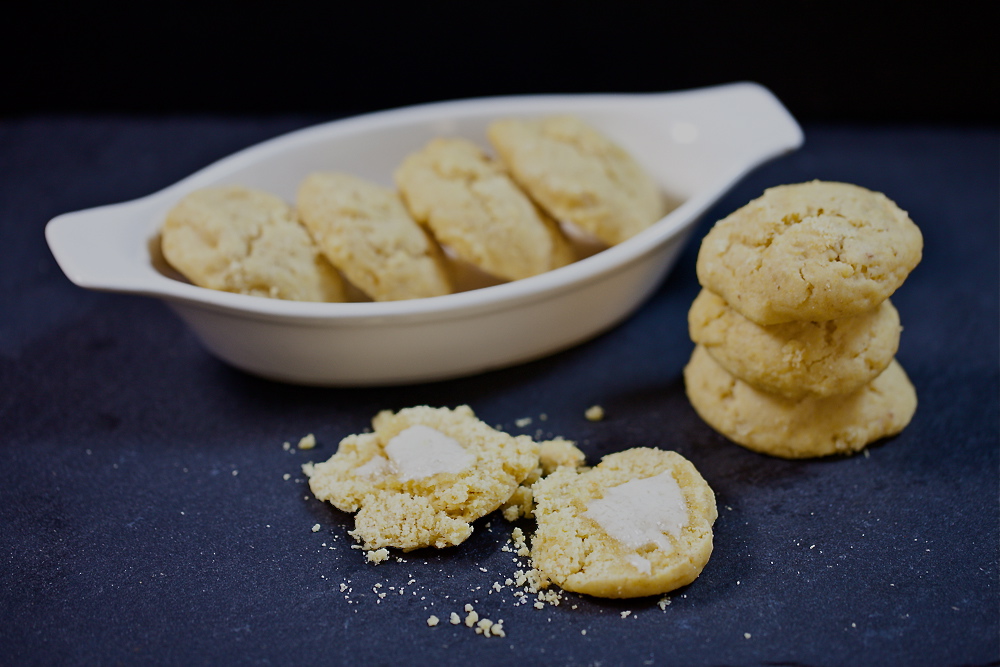 This recipe is based on Isa Chandra Moskowitz's Cornbread Biscuit recipe from Vegan Brunch.  Let's just say that Isa Chandra could kick Marie Callender's butt any day of the week (In a non-violent, cornbread cook-off sort of way).  Staying true to my new beau, I replaced 1 cup of flour with chickpea flour, which added a little extra nuttiness and some extra protein to these lovely biscuits.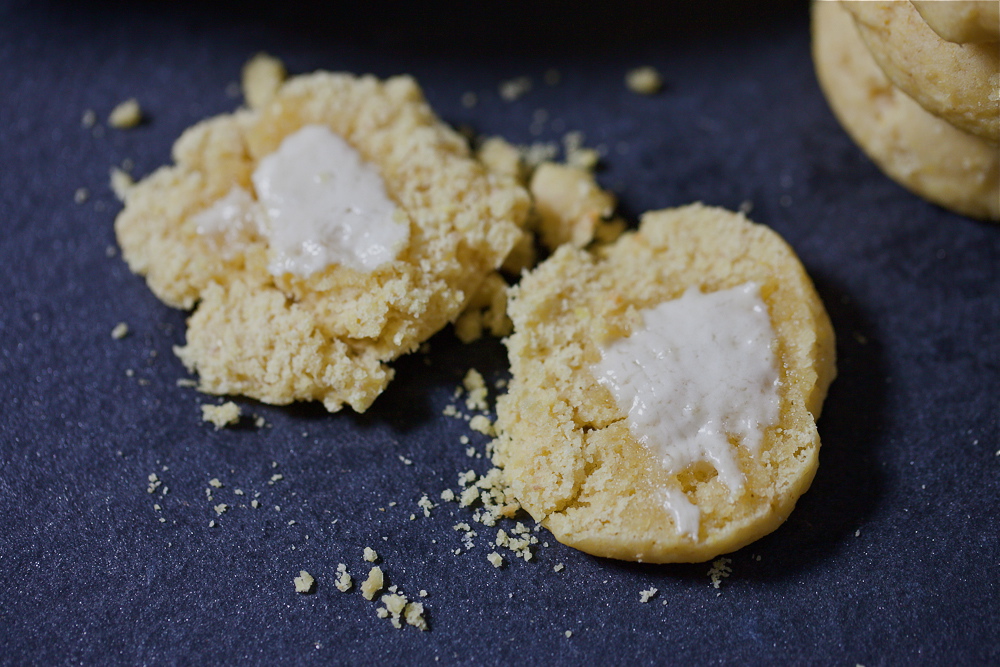 I should tell you, however, that I added a tiny bit of Ener-G Egg Replacer to the dry ingredients to help hold the biscuits together a bit.  Let's just say, my first version, using chickpea and spelt flours, though incredibly delicious, proved to be very crumbly, a fact that my dog LOVED.  For my second batch I kept the chickpea flour, but I stuck to the regular flour, instead of spelt, and added a bit of the egg replacer, which resulted  in a savory and sweet cookie-type biscuit, a fact that I LOVED.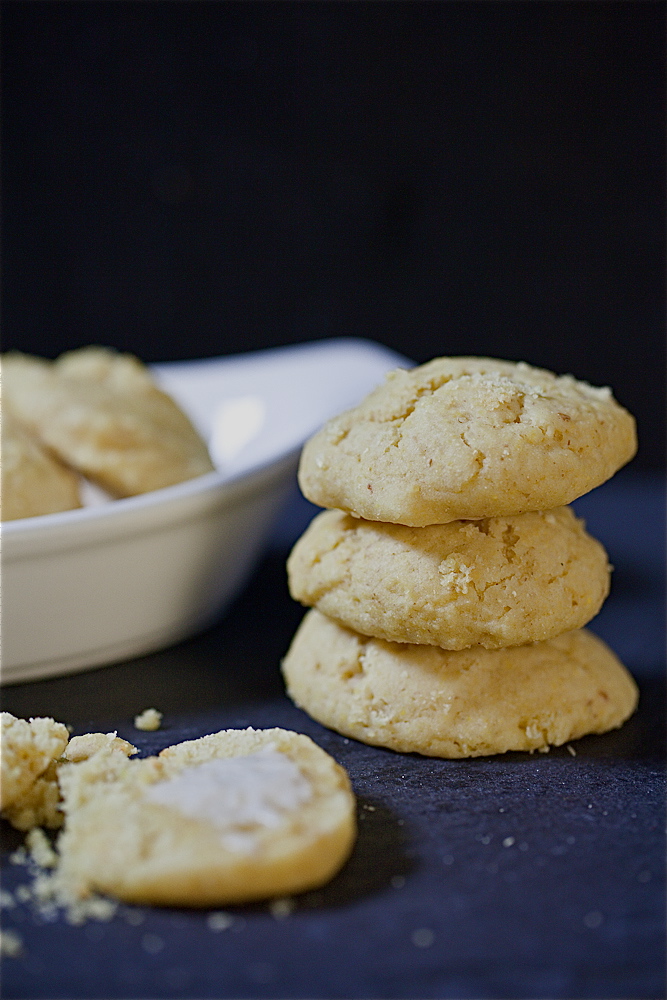 This recipe yields about 20 small biscuits which are perfect to accompany your tofu scramble breakfast or hot soups.  They also make good mid-morning snacks that will tide you over until lunch.  My favorite way to enjoy these cornbread biscuits, however, I will be sharing with you on Friday.  Until then, my friends, enjoy!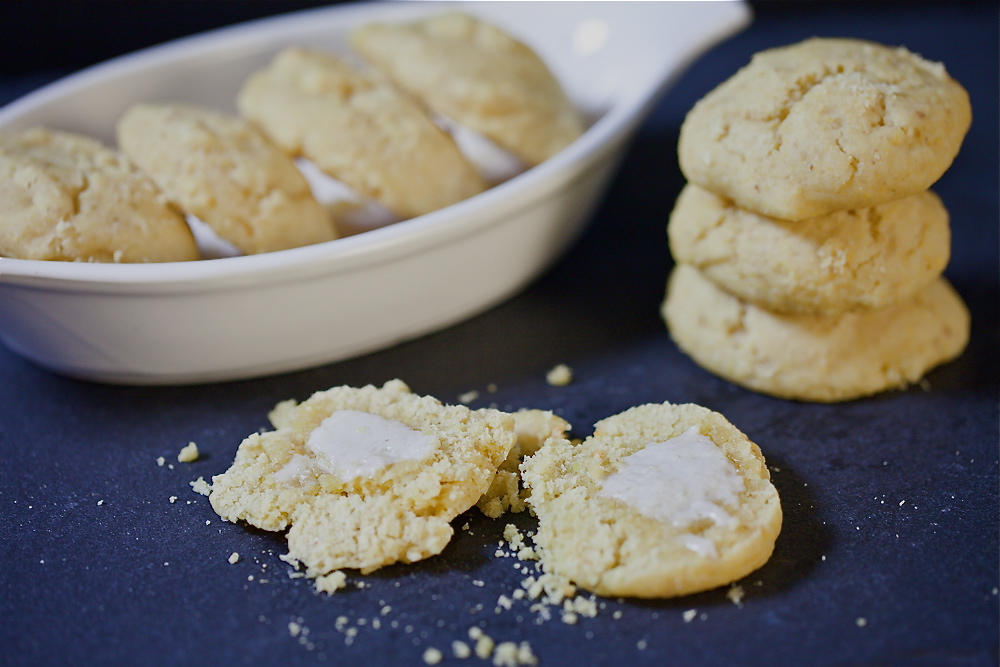 Chickpea Cornbread Biscuits
Ingredients
1 cup flour (I used unbleached white flour)
1 cup chickpea flour
1 cup stone-ground cornmeal
2 tablespoons baking powder
1 teaspoon Ener-G Egg Replacer
1/2 teaspoon salt
1 cup almond milk (or other vegan milk)
1/3 cup canola oil
3 tablespoons brown rice syrup
2 teaspoons apple cider vinegar
Instructions
Preheat the oven to 400. Grease two baking sheets or line them with parchment paper (use one baking sheet for two batches if your oven is too small and your baking sheet too large. I don't advise placing the sheets on two oven racks as they need to cook evenly).
Using a whisk, combine the dry ingredients in a large bowl. In a smaller bowl, whisk together the wet ingredients. Make a well in the middle of the dry ingredients and pour in the wet ingredients. Gently mix until all the ingredients are just moistened (some lumps of flour in the batter are fine).
Use a tablespoon to dole out heaping spoonfuls of batter onto the baking sheets anbout 2 inches apart. Bake biscuits for 10-12 minutes, until tops are firm and the bottoms are lightly browned. They can cool on the baking sheet. Let them sit for 10 minutes before serving.
Notes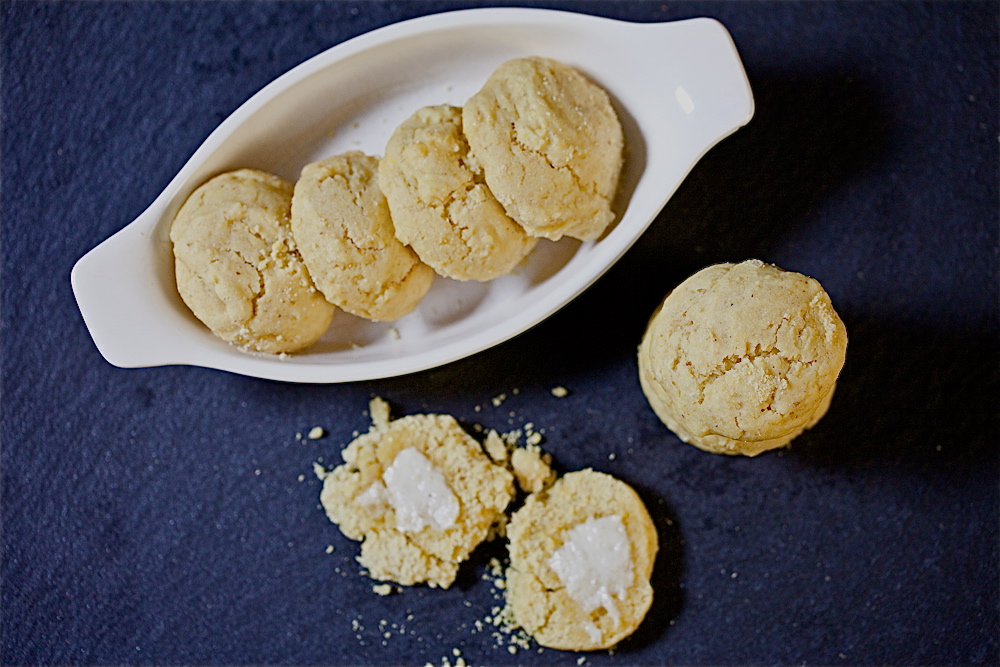 First time here?  Check out the rest of my Chickpea Love Affair Vegan MoFo Entries!
Love animals? Help support Farm Sanctuary's mission to protect farm animals from cruelty! Keepin' It Kind's goal is $500, but we can't do it alone! Together, we can make a real difference for farm animals everywhere. Donate today!  Learn more about Why I am Walking for Farm Animals and join our team!
Photography by Chris Miller