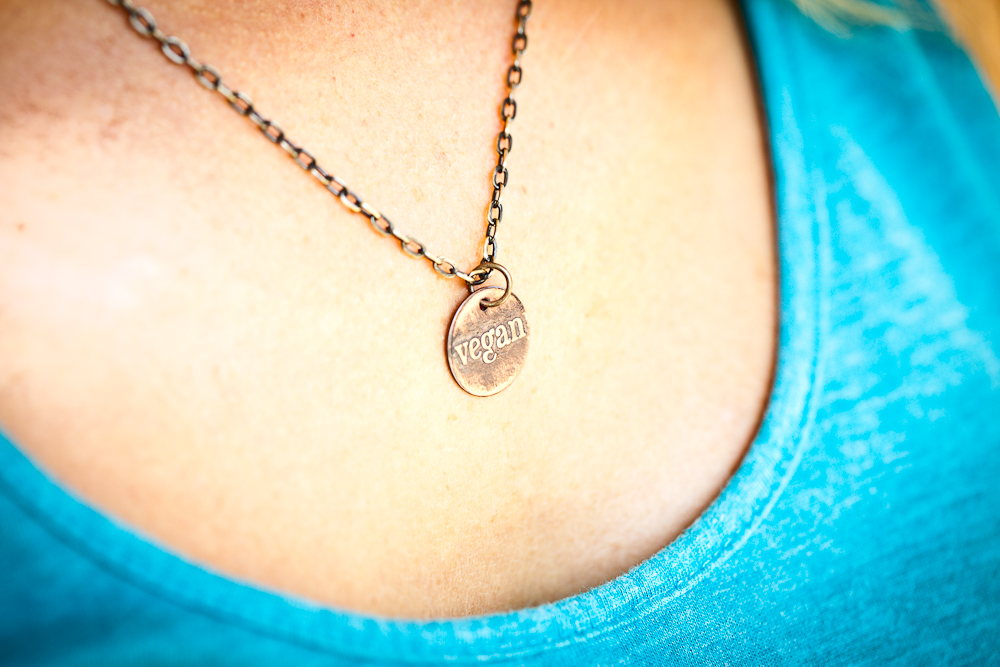 Today is the one year anniversary of when Chris and I became vegan!  I talked before about our vegan journey and how it is, aside form marrying each other, the best decision either of us have ever made, but I am realizing now that this choice is one of the things I am most proud of in my life.  I love saying that I am vegan and I am proud to say that I only eat plants and to the best of my ability, I do not take part in violence, against any living being, in any way, shape, or form.  As this monumental occasion approached, I had been trying to think of a small gift to myself, but I was having a tough time coming up with something.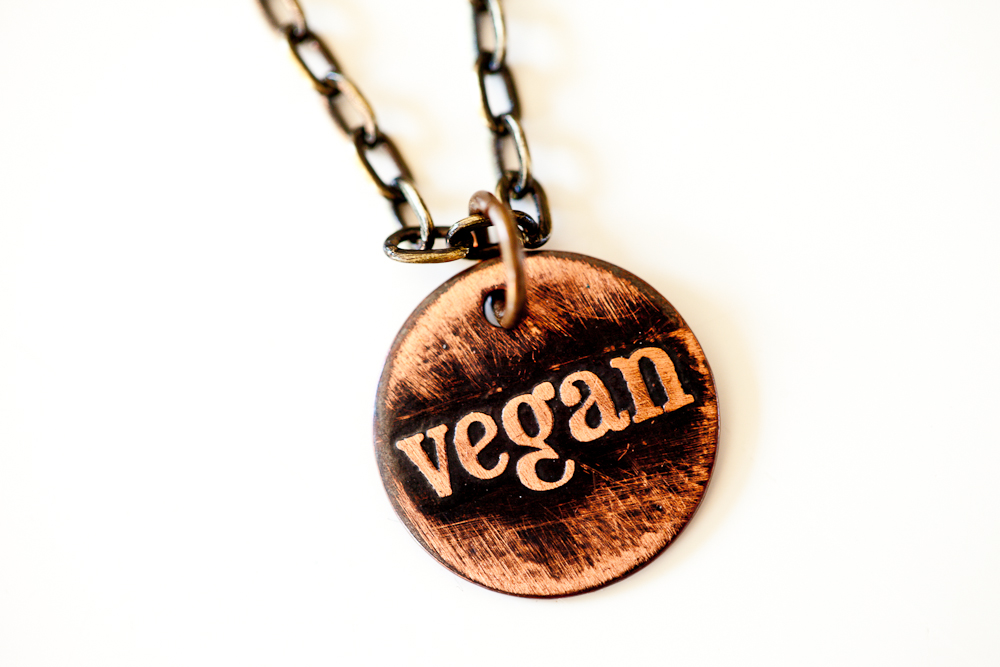 The vegan gods must have heard me, because I was contacted by Vegan Cuts to do a review on one of their products.  Before I fully read the email, I knew I wanted to do it.  Vegan Cuts is something I discovered about a year ago, when I first became vegan, and I instantly adored them.  I love that they are a small business, and I love that they bring awareness to excellent vegan products and provide special deals for these products.  I knew instantly that I wanted to support them.  When I read further, the email got even better.  They wanted me to review a necklace from Design Specimen!  I remembered when Vegan Cuts first posted a deal for these Design Specimen necklaces and thinking they were not only adorable but I loved the individual messages, like "herbivore," "speak for those who cannot," and "be a voice 4 animals."  I was ecstatic that Vegan Cuts wanted me to have one of these necklaces!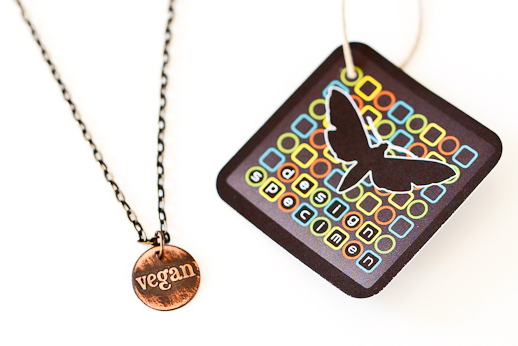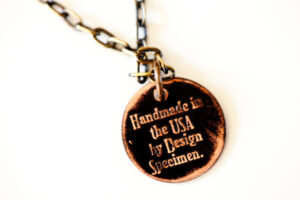 I received my "vegan" round pendant necklace just a few days ago and I've barely taken it off since.  Christine Wagner, creator of Design Specimen, did a wonderful job at designing these sturdy, antiqued brass necklaces.  I love that Christine hand-crafts each individual necklace, making the compassionate message this beautiful necklace carries even more special.  This little necklace, though it is small, is the perfect gift to celebrate my veganversary and for years to come, will be my little way of showing my vegan pride.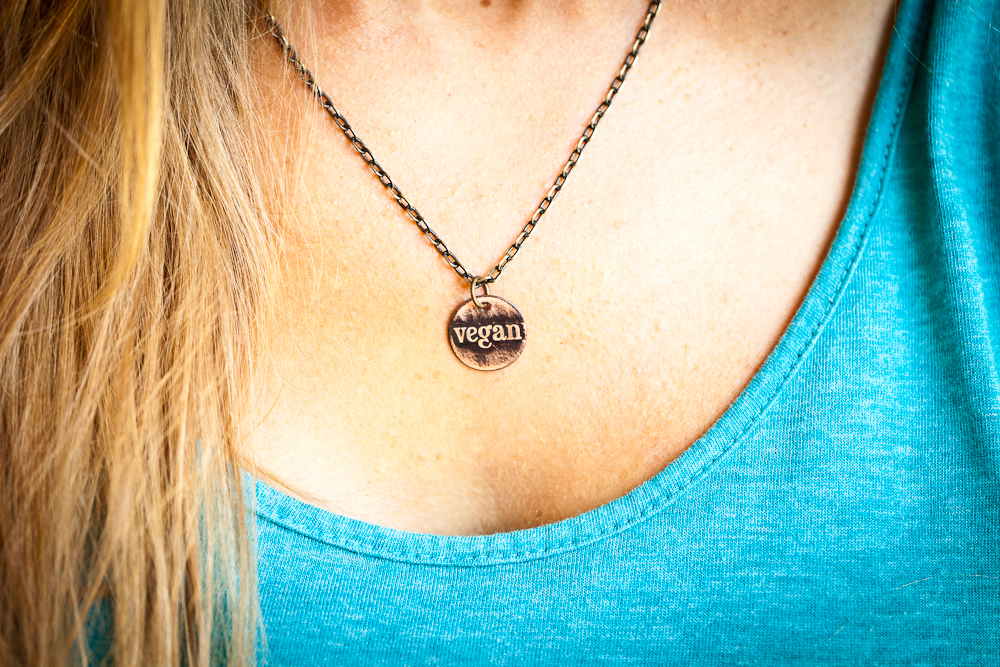 Vegan Cuts is having a sale on these gorgeous necklaces right now so you should hurry over there to pick yourself up a little gift or a gift for the proud vegan in your life.  PLUS, they're offering my wonderful readers a discount code: BLOGFRIEND.  Use this code and save an additional 10% off your order (doesn't apply to shipping) now through October 31st, 2012!  Be proud, my friends!
Keepin' It Kind is participating in the Walk for Farm Animals to give hope to millions of abused and neglected farm animals! Please support me by making a Donation today. Together we can make the world a more compassionate place for animals!  Learn more about Why I am Walking for Farm Animals and join our team!
Photography by Chris Miller