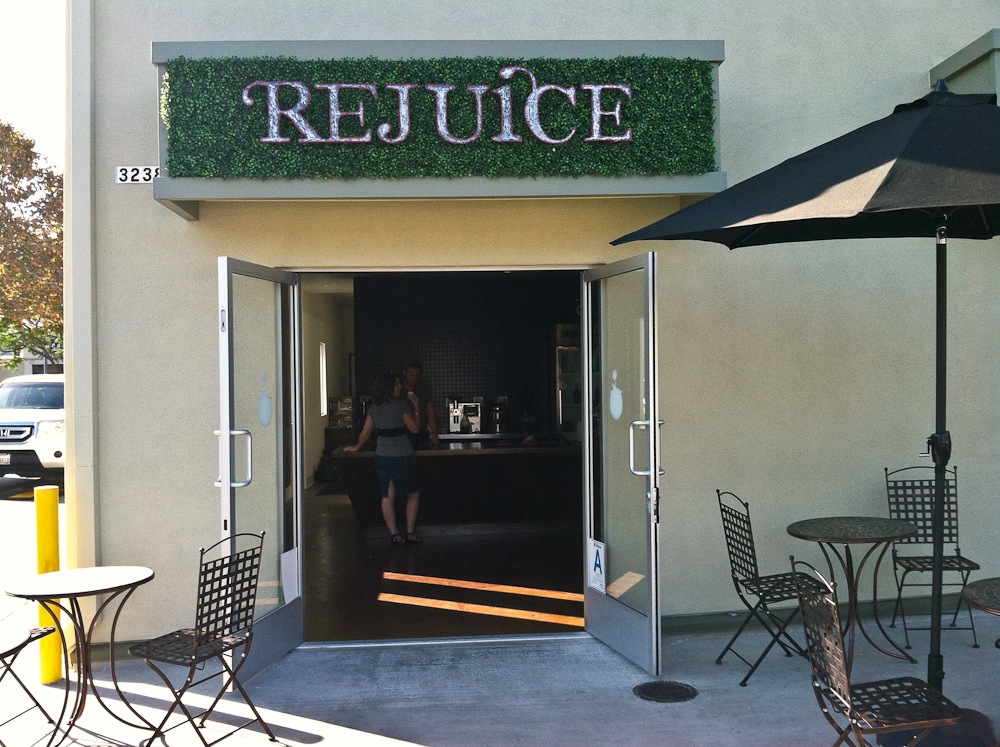 One day, while out and about, running errands, Chris and I decided to drop into our old Trader Joe's since we were in that neck of the woods.  As we drove up Pico Blvd. in Santa Monica, we made notes of things that had closed and new things that had opened since we used to live there.  As we pulled into the entirely way-too-small parking lot of Trader Joe's we noticed that a new little restaurant had opened next door: Rejuice.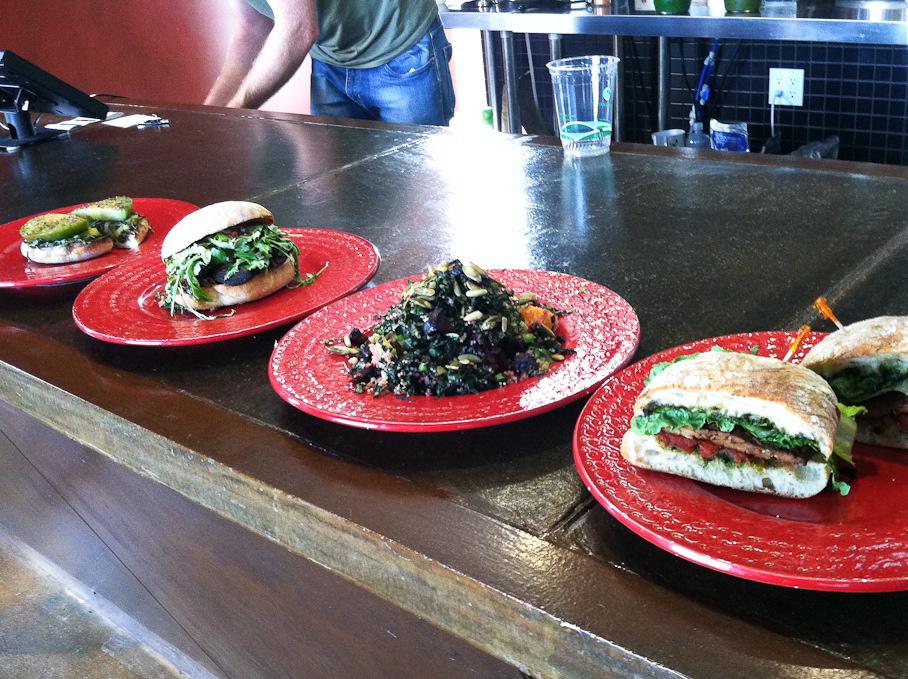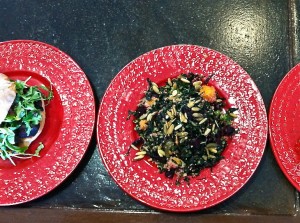 We did our thing in Trader Joe's, put our loot in the car, and headed into Rejuice to check it out.  It's a small, order-at-the-counter establishment with some seating outside.  It is very clean and cozy with a very peaceful "yoga-studioesque" vibe.  The menu is small but it's got everything you need:  A few sandwiches and salads with a variety of juices and smoothies.  And the best part- they're all vegan!  They have all of their food menu items out on display like live food porn, which of course I was all over.  While Chris was checking out the menu, I was salivating over the open-face Heirloom Tomato, Avocado, Basil, and Sweet Onion sandwich and the Kale Salad with Roasted Beets.  They also had a package of Sun Warrior Protein Powder on display, for anyone interested in the type of protein powder they use in some of their smoothies.  We were both very impressed with the array of things to choose from.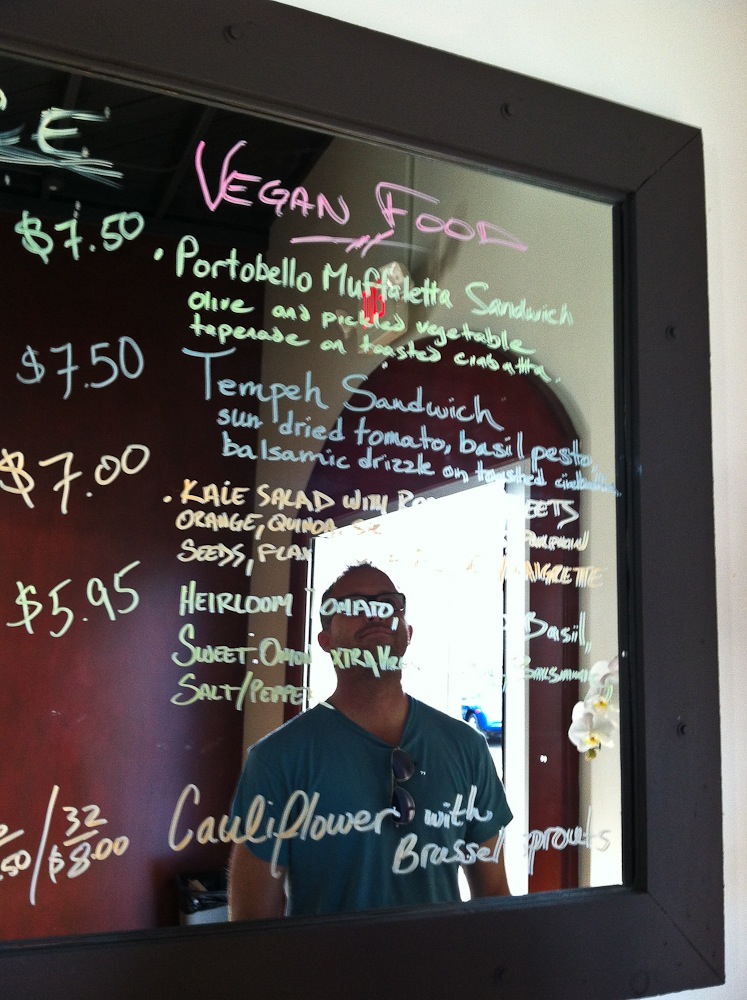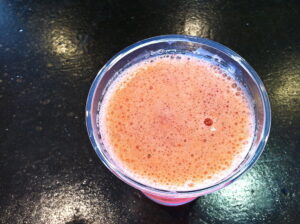 Because it was getting to be that time in the afternoon where I get pretty feisty if I don't have a snack, we decided to give Rejuice a try.  Chris ordered the Strawberry Banana Smoothie and I ordered one of their green juices with kale, apples, lemon, ginger, and carrots.  They were made quickly and were both very tasty.  Chris's smoothie was perfectly sweet and tart at the same time.  My juice was the perfect balance of ingredients, with just the right amount of ginger (I sometimes find that juiceries will go a little too heavy on the ginger, making it slightly unpleasant to finish the entire thing).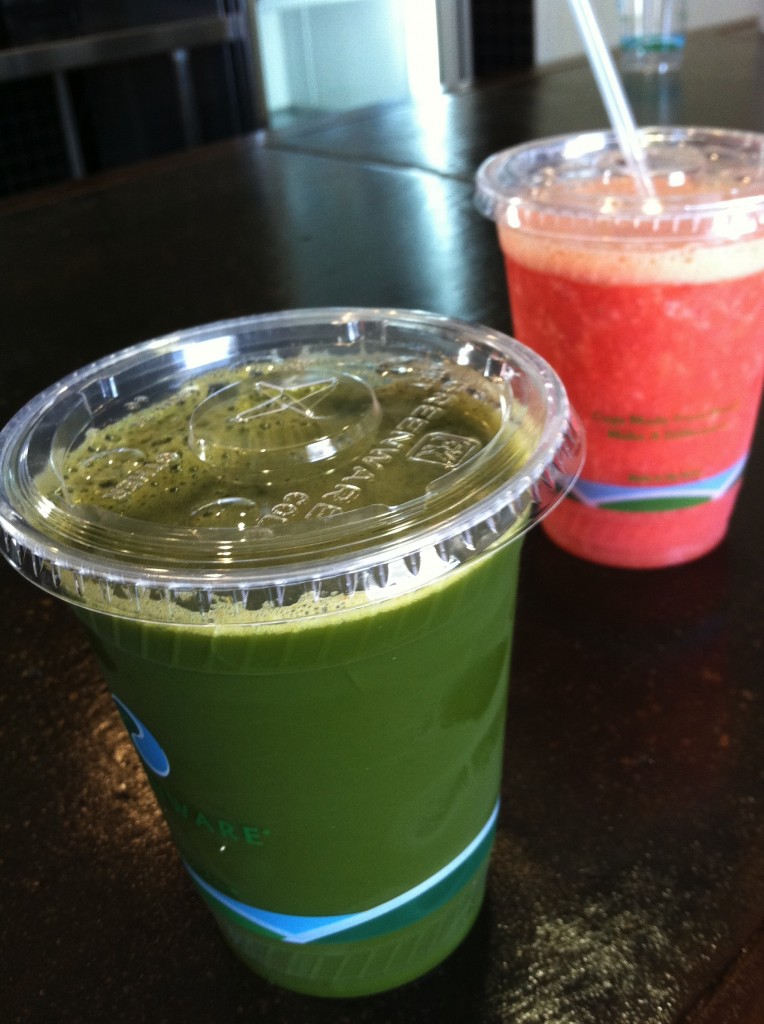 Chris and I were pleased with the taste, the quality, the service, and the low cost of every item on the menu.  I cannot wait to go back and sink my teeth into one of those Open-Face Heirloom Tomato Sandwiches!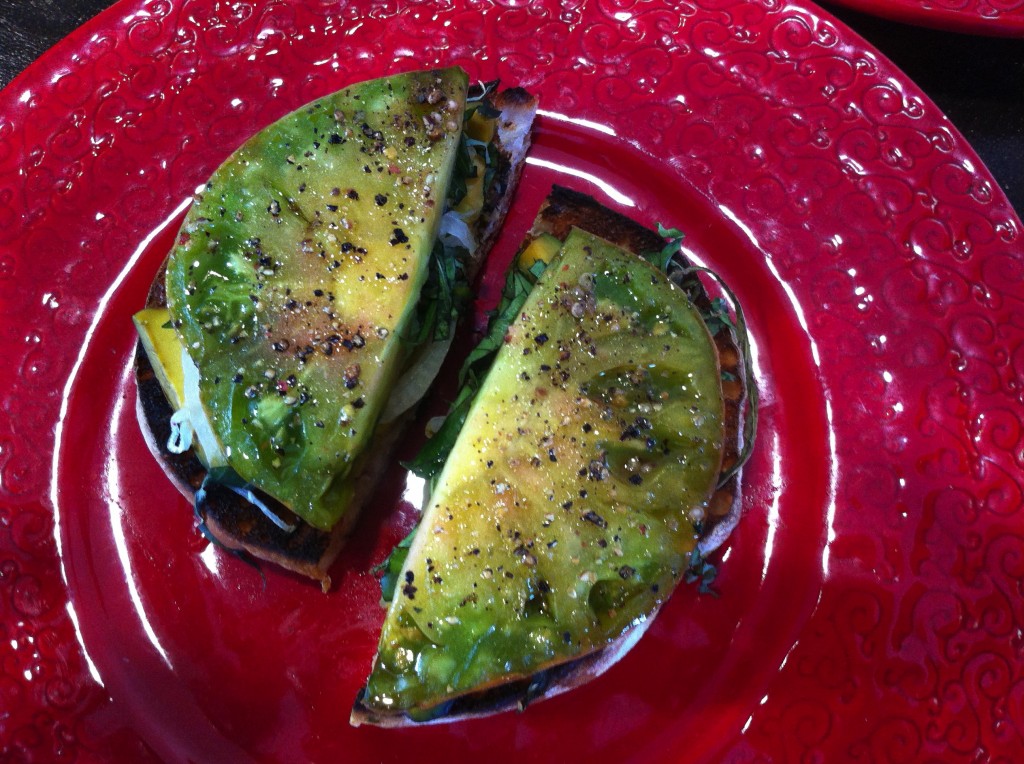 When I got home, I did my research on this new little vegan gem in Santa Monica and found that Rejuice was opened by actress, Elizabeth Röhm.  I was also pleased to find that not only is all the food vegan, but it is 100% organic as well.  Considering this fact, for the price that they charge, anything you purchase will be a steal (all food items are between $5.95 and $7.50, while the juices and smoothies range from $5.00 to $8.00).  If you are in the area, definitely stop in and give Rejuice a try.
Welcome to the neighborhood, Rejuice!  I look forward to many happy (and delicious) times together!
Please visit Rejuice's website or find them on Facebook or Twitter.
Keepin' It Kind is participating in the Walk for Farm Animals to give hope to millions of abused and neglected farm animals! Please support me by making a Donation today. Together we can make the world a more compassionate place for animals!  Learn more about Why I am Walking for Farm Animals and join our team!
All Photos taken on the phones of Kristy Turner and Chris Miller

© Kristy Turner and Keepin' It Kind, 2012. Unauthorized use and/or duplication of this material (content and images) without express and written permission from this blog's author and/or owner is strictly prohibited. Excerpts and links may be used, provided that full and clear credit is given to Kristy Turner and Keepin' It Kind with appropriate and specific direction to the original content.