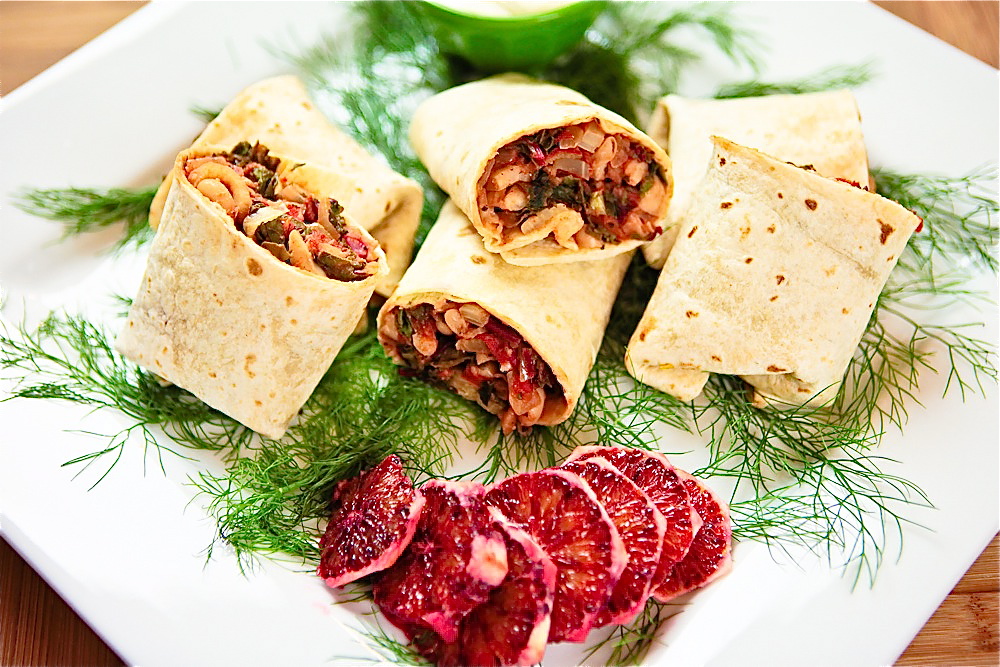 Almost 5 years ago, I was living in Florence, Italy.  For the last month that I lived there, I shared a very small, but adorable, apartment with Danielle, an awesome girl from New York City.  We lived near Basilica di San Lorenzo, across from Mercato Centrale, an incredible indoor farmer's market.  It was at this market that I first met fennel.  Perhaps we had met before then, but I have no recollection of our introduction.  Mercato Centrale was the first place I ever picked up fennel and brought it home with me.  I could not get enough of fennel.  Almost daily, I brought 1-2 bulbs home.
I did not have much money, so I ate pretty cheaply.  Occasionally, Danielle and I would share a pizza, or we would eat very lightly from the apertivo offered at a local bar (it's free if you buy a glass of wine!), but we mostly ate at home.  Our kitchen was extremely tiny and also housed our washer/dryer, so getting too extravagant with cooking was not an option.  For most dinners, I would eat an entire raw fennel bulb, accompanied by nothing but some canned white beans cooked with a diced tomato, and possibly some bread.  Sometimes I would switch it up by cooking the fennel with the white beans, but I actually preferred it in its raw state.  I only vaguely remember some of the nicer meals I ate, when I actually went to a restaurant, but my fennel and white beans I remember vividly as being my favorite.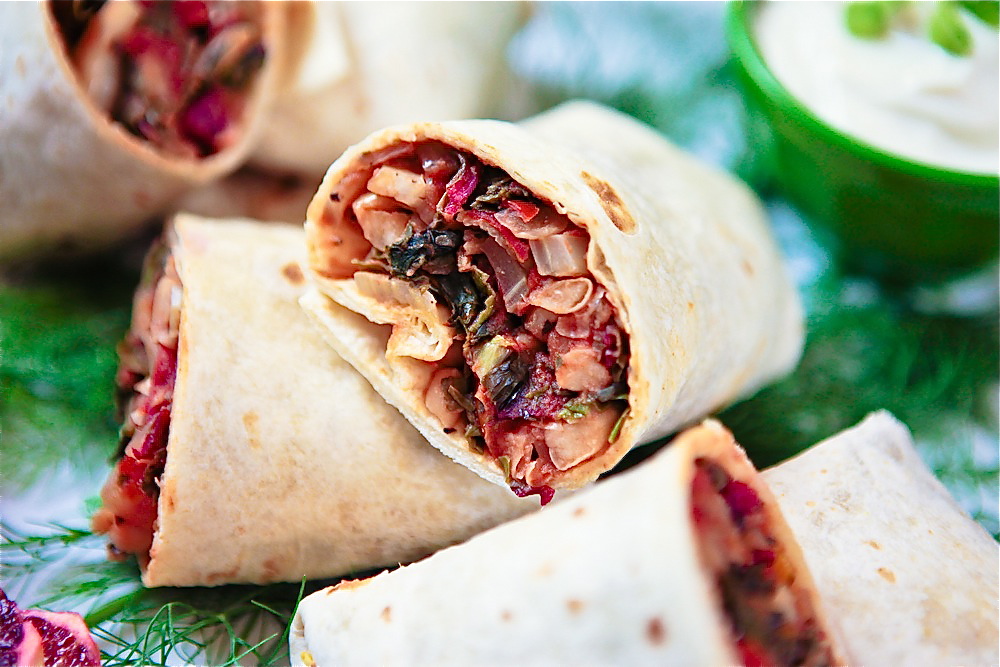 This wrap is the embodiment of my poor girl dinners in Florence, just fancied up a bit.  The fennel isn't raw, there's some beautiful chard added in (both from our CSA), and there's a tortilla in place of the freshly baked bread.  Then I took it up an extra notch and made some tofu sour cream to dollop onto it (you could also put it inside the wrap).  It may not transport you to Florence, circa 2007, but it definitely succeeded in making me a little homesick.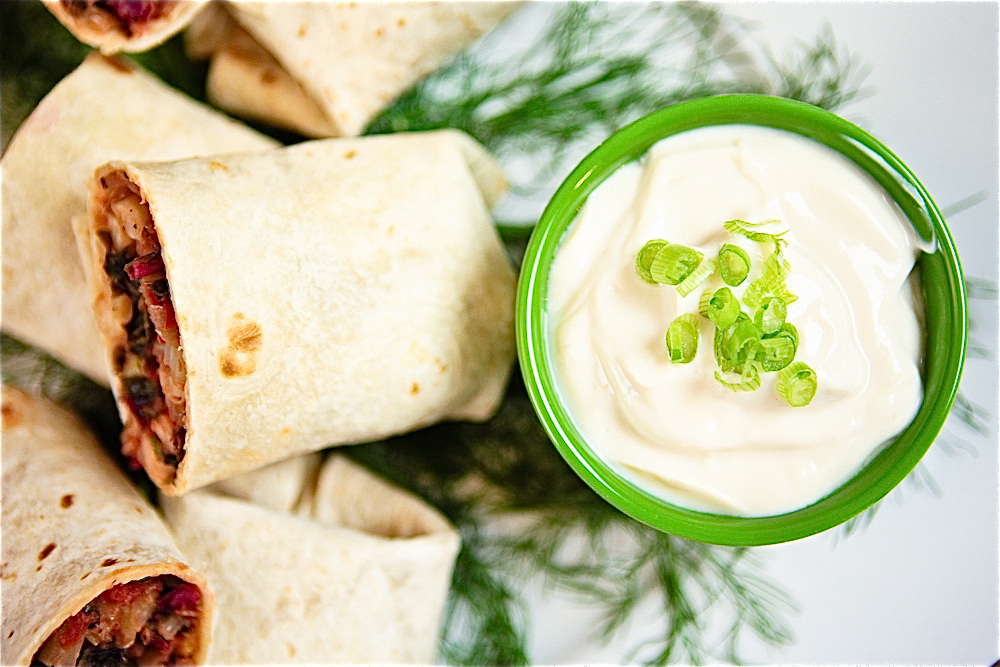 TOFU SOUR CREAM
makes about 1 cup
Ingredients: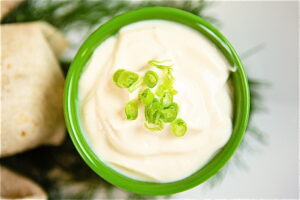 ½ package of silken tofu (the vacuum packed kind), about 6 oz.
juice from 1 lemon
1 tsp apple cider vinegar
1 tsp white miso
1 tsp vegan mayonaise (optional)
Instructions:
In the bowl of a food processor, process all ingredients until smooth.  Refrigerate until ready to use.  Will keep for about 2 days.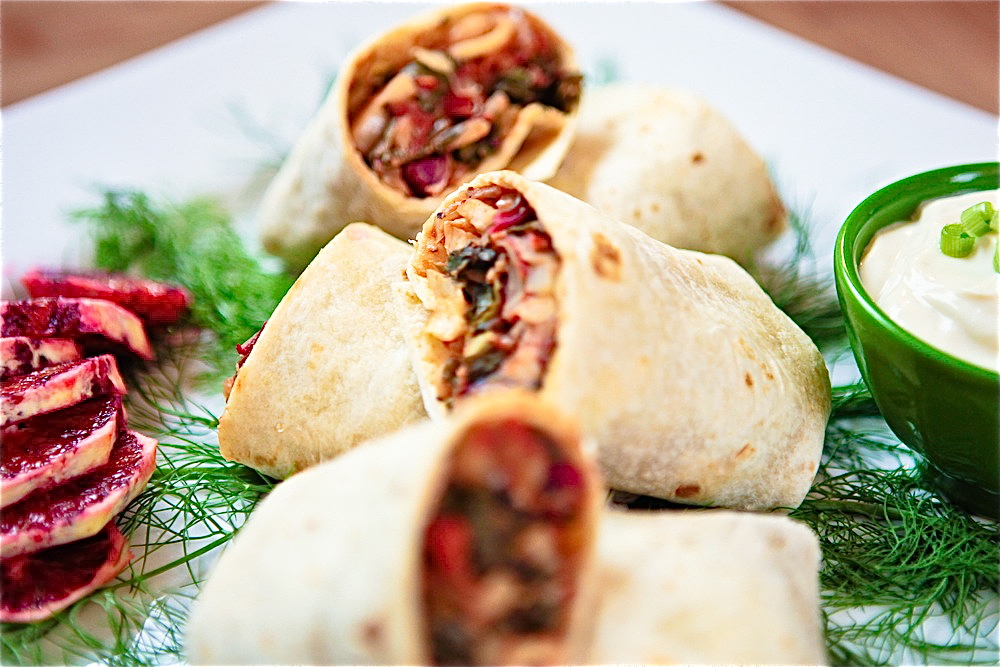 FENNEL, WHITE BEAN & CHARD WRAP

makes 4 wraps
Ingredients:
1 T olive oil
½ onion, finely chopped
3 cloves garlic
1 fennel bulb, halved and thinly sliced
1 14oz can of white beans, rinsed and drained
1 14oz can of fire-roasted chopped tomatoes
2 tsp dried oregano
1 tsp dried basil
½ tsp dried paprika
salt and pepper to taste
1 bunch of chard, stems removed and roughly chopped
4 flour (or gluten-free) tortillas
Instructions:
In a large shallow, saucepan, heat oil over medium heat for about 30 seconds.  Add the onion and garlic and sauté until onion is translucent.  Add the fennel and sauté for about 3-5 more minutes, until fennel is slightly translucent as well.  Add the white beans, tomatoes, and spices and mix to combine.  Cook for about 2-3 more minutes, to let it all heat up, and then mix in the chard.  Continue to cook until the chard is just wilted.  Remove from heat.
Heat your tortillas over a stove burner, or in a pan on the stove, over medium-low heat, just giving each side a minute or two.  Scoop about 1 – 1-¼ cup of the bean mixture onto each tortilla.  Fold the outer ends of the tortilla over, and using the edge of the tortilla closest to you, roll up, burrito-style.  Serve warm with sour cream.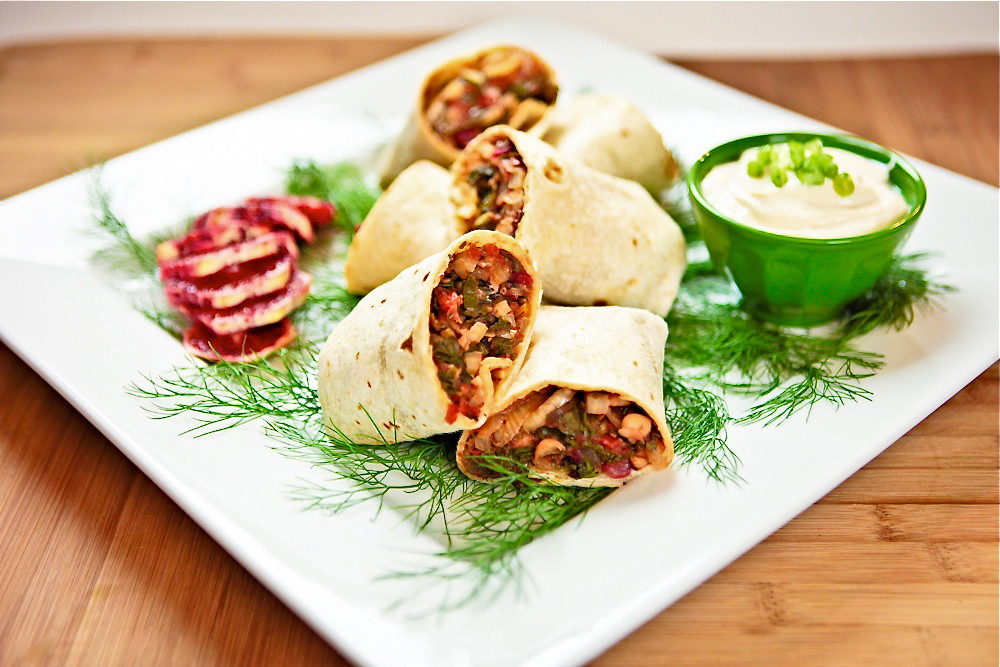 It's pretty amazing to me how are brains associate taste and smell with very specific memories.  Are there foods that transport you to another time and place in your life?  What are they?
All Photos by Chris Miller

© Kristy Turner and Keepin' It Kind, 2012. Unauthorized use and/or duplication of this material (content and images) without express and written permission from this blog's author and/or owner is strictly prohibited. Excerpts and links may be used, provided that full and clear credit is given to Kristy Turner and Keepin' It Kind with appropriate and specific direction to the original content.