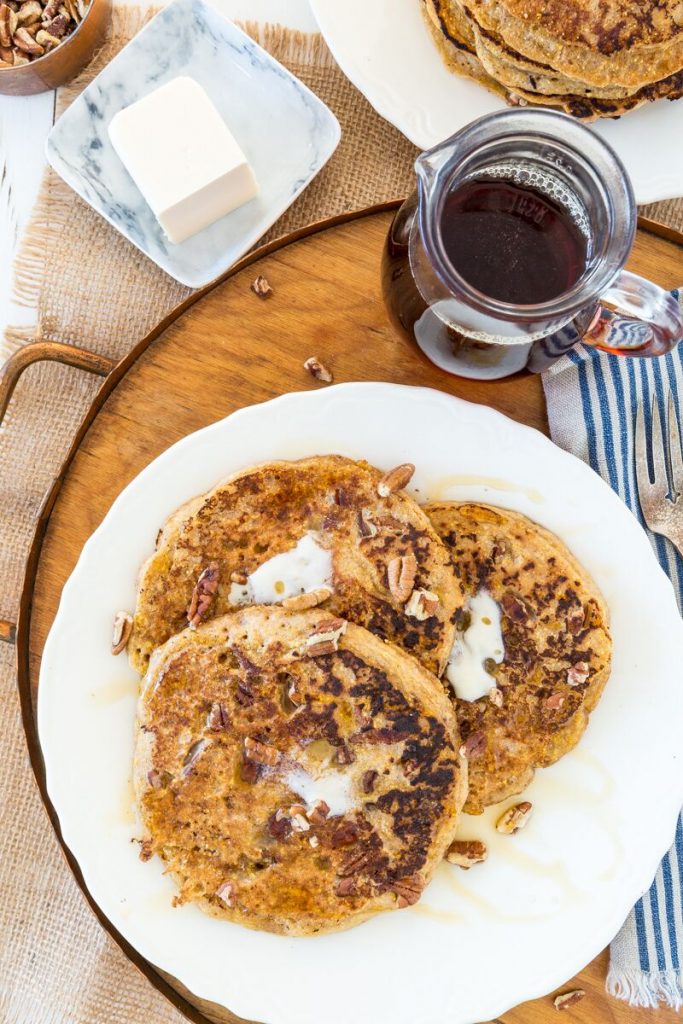 "They seem to be really into these corncake things," I said while perusing the restaurant's online menu on my iPhone. We were in Portland, Oregon, looking for a place to eat breakfast on a weekday.
"Well, the menu sounds pretty good. Let's go there," said my friend. So we piled into the car and they let me sit in the front seat, even though that's where the navigator sits and I am shit at navigating. It has to do with my short attention span and liking to watch scenery. I've accepted it. But I attempted to navigate us to the restaurant in a foreign city and only messed up once or twice. So, better than I expected. We parked and went into Vita Cafe.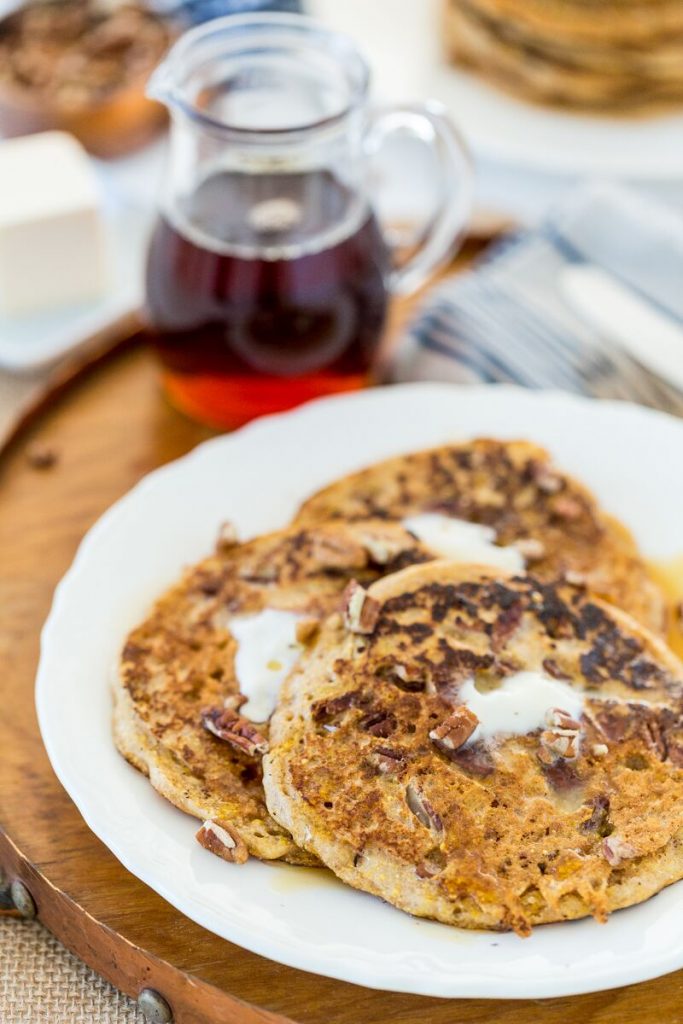 Even though I'd looked at the menu earlier, I still needed some time to look it over in person to make up my mind. I like a good combo plate and Vita had one: Tofu scramble with vegan bacon along with these corncakes that they seemed to be so crazy about. Even though I'm a waffle-girl through and through and even though corncakes sounded weird to me, I went for it.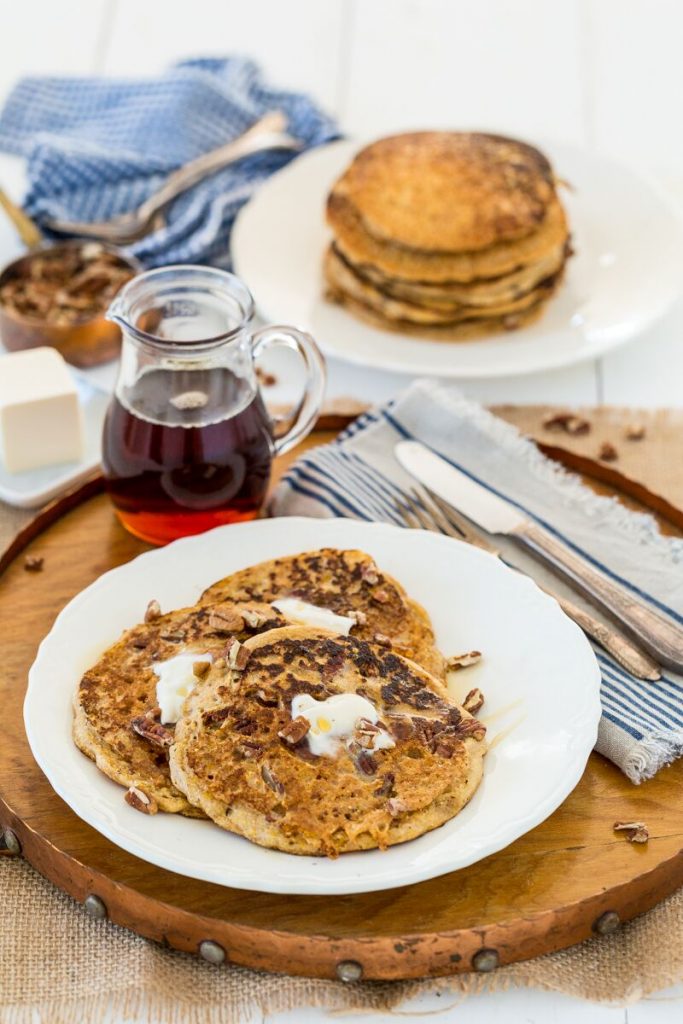 To say I was pleasantly surprised would be an understatement. These corncakes were the best thing on the plate, and the whole meal was pretty good. They were so friggin' amazing that I thought about them after I returned home and when I brought my husband back to Portland a month later, we had to go have breakfast there first so I could reorder that plate and indulge in my new favorite thing.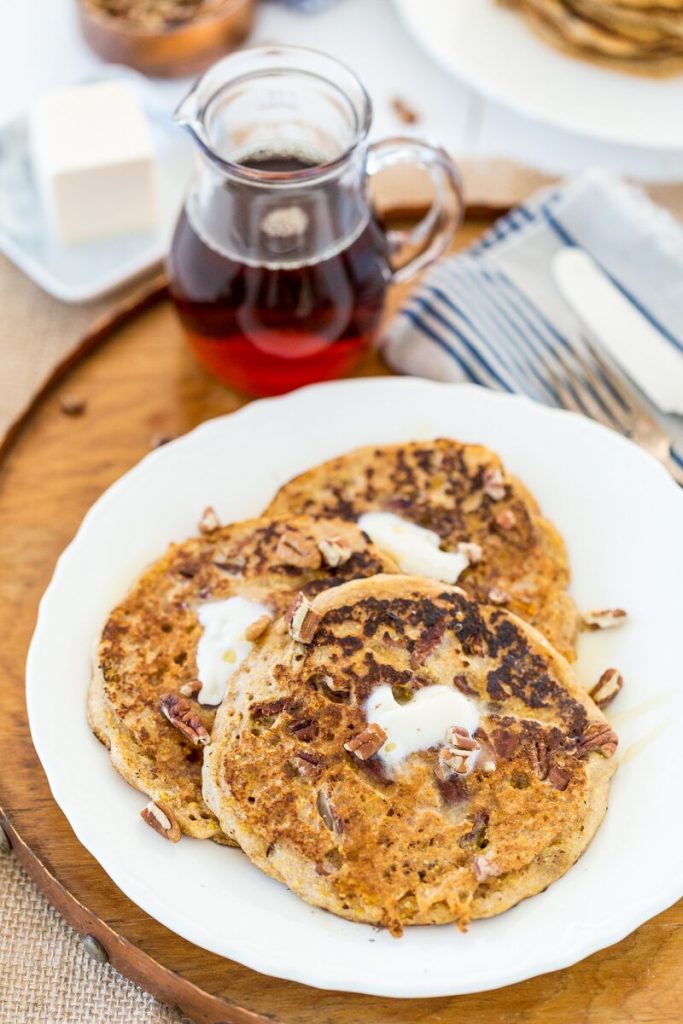 Then I forgot about corncakes for about 6 months. I got caught up in the brunchy world of waffles and more waffles and gluten-free cinnamon rolls. Then one day, I woke up and was legit, like "I want waffles but I don't feel like pulling out my waffle-maker so I'm making pancakes but not just any pancakes. I'm making those muthaflippin' corncakes." So I rolled out of bed, walked the dogs, and then got to work on the business of corncakes.
Vita Cafe does a Maple Hazelnut version of these corncakes (which were the ones I ordered both times). I didn't have hazelnuts but I did have pecans and "Maple Pecan" had a nice ring to it. I didn't have a recipe to follow so I just winged it and I feel like I pretty much nailed it. They aren't the same as Vita's, but I almost like them more. The corn flavor definitely shows up and makes some noise but it's not overpowering. The sprinkle of pecans in each corncake gives enough to add some crunch but doesn't detract from the pancakeyness of the corncakes. And OHMYGOD, the maple flavor, topped with more maple flippin' syrup. I can't get enough.
Two more things that make these corncakes awesome: 1.) They're simple to make. I got so caught up in waffle-world for so long that I forgot that it's super quick to cook 3 pancakes at once on my 2-burner cast-iron griddle. I can turn my craving into reality in a very short amount of time and that's important. 2.) They're really filling. By the time I finish my third, I. Am. Done. And I'm full for several hours. 3.) I know I only said it was going to be two things, but I just have to say this: I'm really into these corncake things.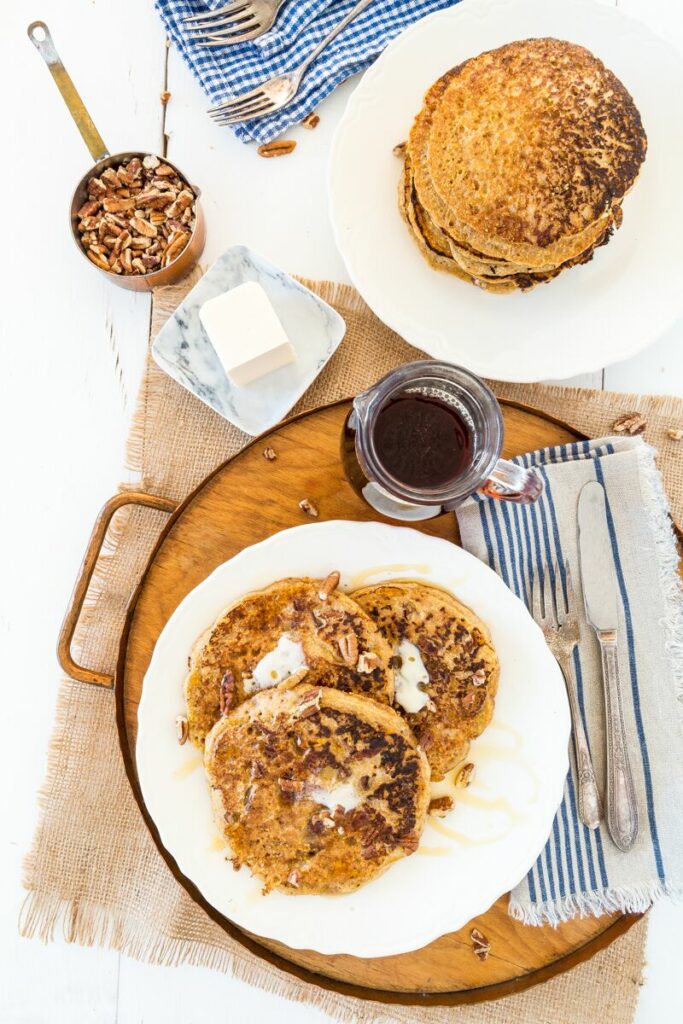 Ingredients
1 ¼ cup all-purpose flour (use gluten-free if necessary. I used Bob's Red Mill 1 to 1 Baking Flour)
¾ cup cornmeal (use certified gluten-free if necessary)
1 tablespoon baking powder
¾ teaspoon salt
½ teaspoon cinnamon
1 ½ cups non-dairy milk
1/3 cup maple syrup
¼ cup melted coconut oil or sunflower oil
¼ cup aquafaba
1 teaspoon vanilla extract
1 cup pecan pieces
Instructions
In a large bowl, combine the flour, cornmeal, baking powder, salt, and cinnamon and whisk until combined.
In a medium bowl, combine the non-dairy milk, maple syrup, coconut oil, aquafaba, and vanilla extract, and whisk until combined.
Add the wet ingredients to the the dry ingredients and stir until combined. If the batter is too thick (i.e. not pouring easily), add 2 to 3 tablespoons of non-dairy milk until the batter is thick but pours easily.
Heat a large frying pan or griddle over medium heat for a few minutes. Liberally spray cooking oil on the pan/griddle. Use a 1/3 cup measuring cup to scoop batter and pour onto the pan/griddle. Sprinkle about 1-2 tablespoons of chopped pecans onto the batter. Let cook until the edges of the pancake become firm, about 2 to 3 minutes. Use a spatula to flip the pancake and let cook for another 1 to 2 minutes or until firm and golden. Remove from the heat. Repeat with the rest of the batter.
If you are not serving the pancakes right away, preheat your oven to its lowest setting. Place a cooling rack on top of a baking sheet. Once the pancakes are cooked, transfer them to the cooling rack and place the cooling rack/baking sheet in the oven. This will keep them warm until ready to serve, though, I wouldn't leave them there longer than about 20 minutes.
Serve topped with a bit of vegan butter, maple syrup, and perhaps a sprinkling of more chopped pecans. Enjoy!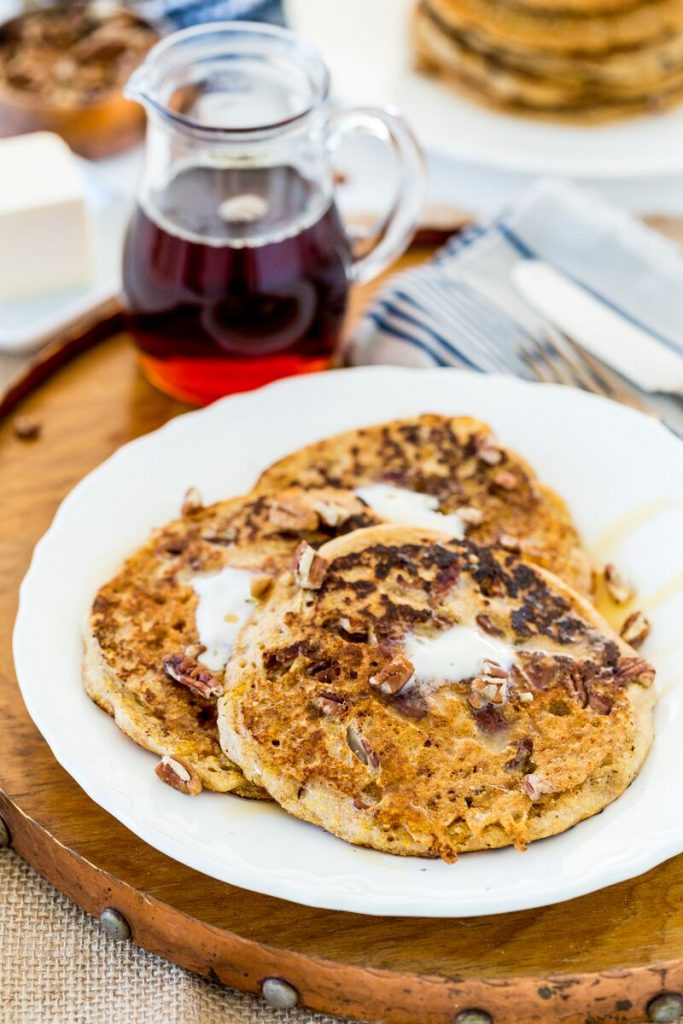 Poll: Pancakes or Waffles?
Photography by Chris Miller