So, have you all seen the PPK Top 100 of 2012 yet?  It's full of basically a lot of vegan awesomeness.  I was turned on to several things that, sorry, I must have been living under a rock to have missed!  Carrot Bacon?!  Pumpkin Pie Filled Muffins?!  I mean, come on!  I was also excited to see several of my favorites on the list: The Blissful Chef, Cinnamon Snail, Vegan Richa, Matthew Kenney's M.A.K.E., Olives for Dinner, and Virtual Vegan Potluck, just to name a few.  Oh, and did I mention that Keepin' It Kind made the list too?  I was so shocked and so excited to see mine and Chris's blog on that list that I screamed.  Loud.  I am so flattered and humbled by this whole experience.  Thank you, PPK. 
Anywho, on to your regularly scheduled post...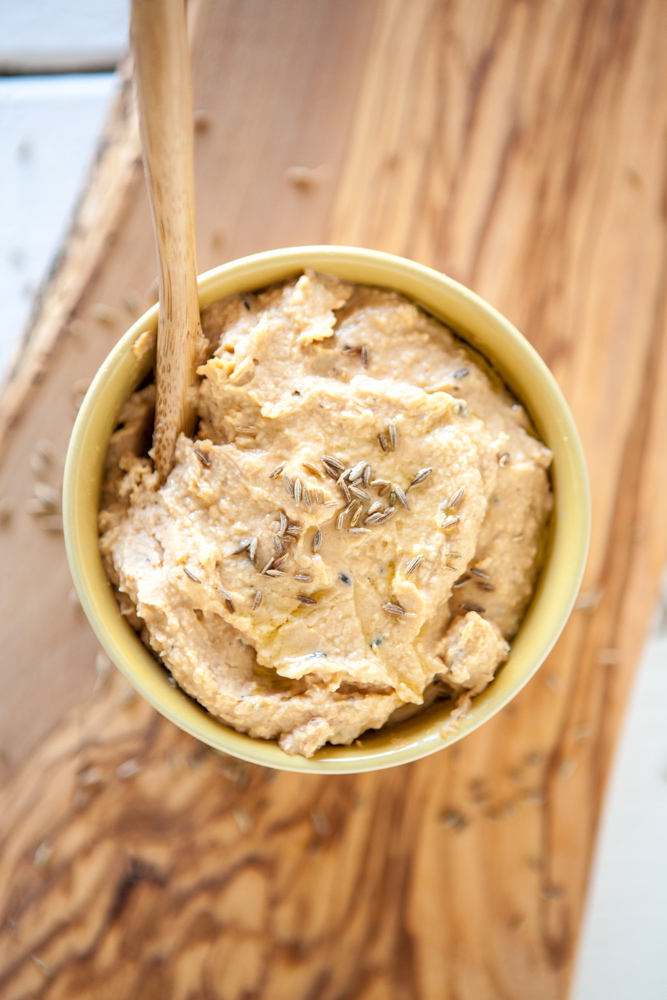 Don't ask me what possessed me to add miso to my hummus, but I'm awfully glad I did.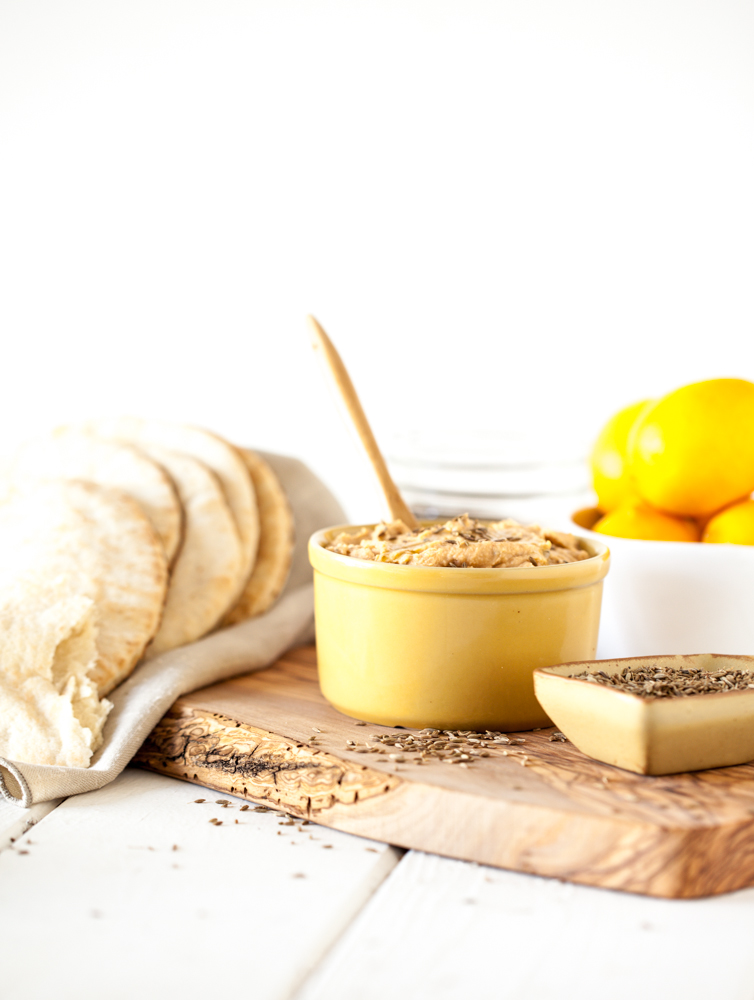 I sometimes like to make my hummus with white beans rather than chickpeas (I know, soooo original, right?) and this was one of those days.  There I was, working the food processor like a pro, making our weekly batch of hummus.  I'd added the lemon juice, the tahini, and the garlic, but when I did my taste test, there was something missing.  It needed a little more "oomph."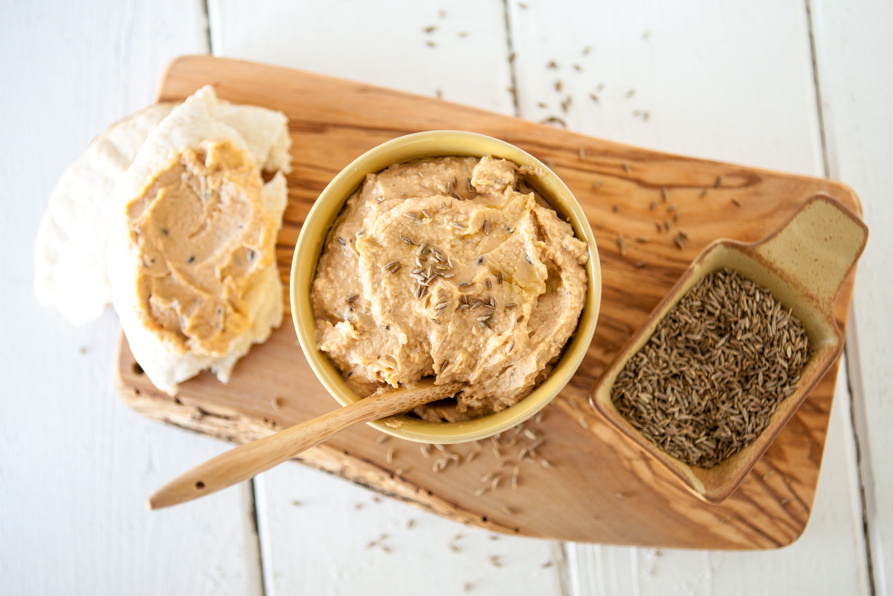 I stared blankly into my pantry.  No luck.  I stared blankly into my refrigerator.  Pickles?  Mmm, no.  Sauerkraut?  Mmm, no- wait, let's come back to that. We're out of olives and capers. Applesauce?  Yeah, no.  Miso?  Heck, yes!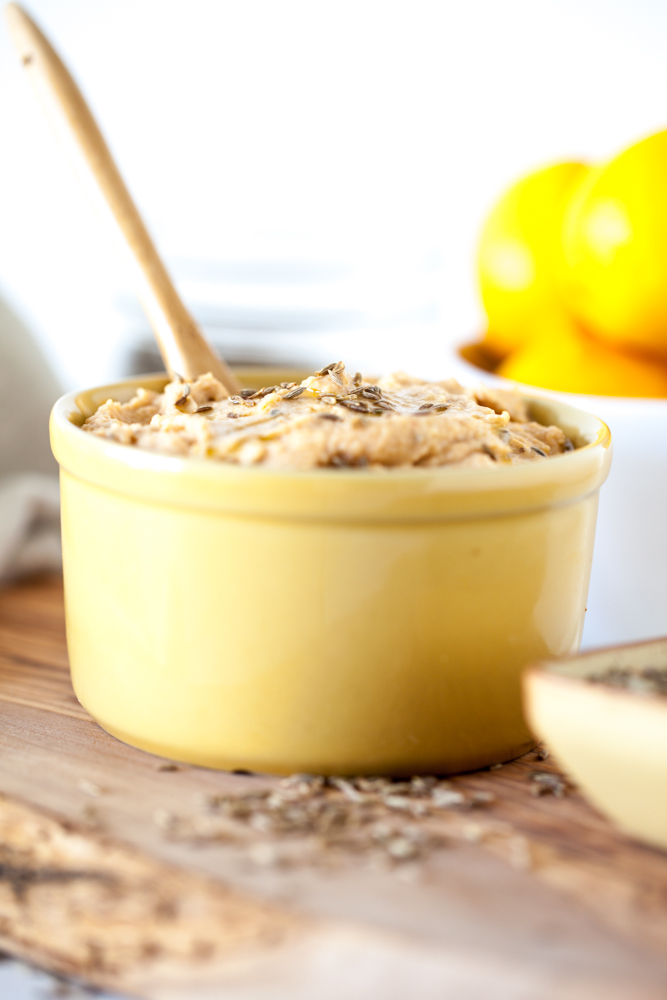 That batch of hummus gained the title of "Best Hummus I've Ever Made" from my husband.  That title used to belong to my Sun-Dried Sriracha Hummus.  I used red bean miso (because the last time I was miso shopping, that's all the store had and I refuse to buy more until I use up the first container) and it added a richness and depth of flavor that can only be described as "umami."  It was incredible and only lasted through the weekend.  I had to make more.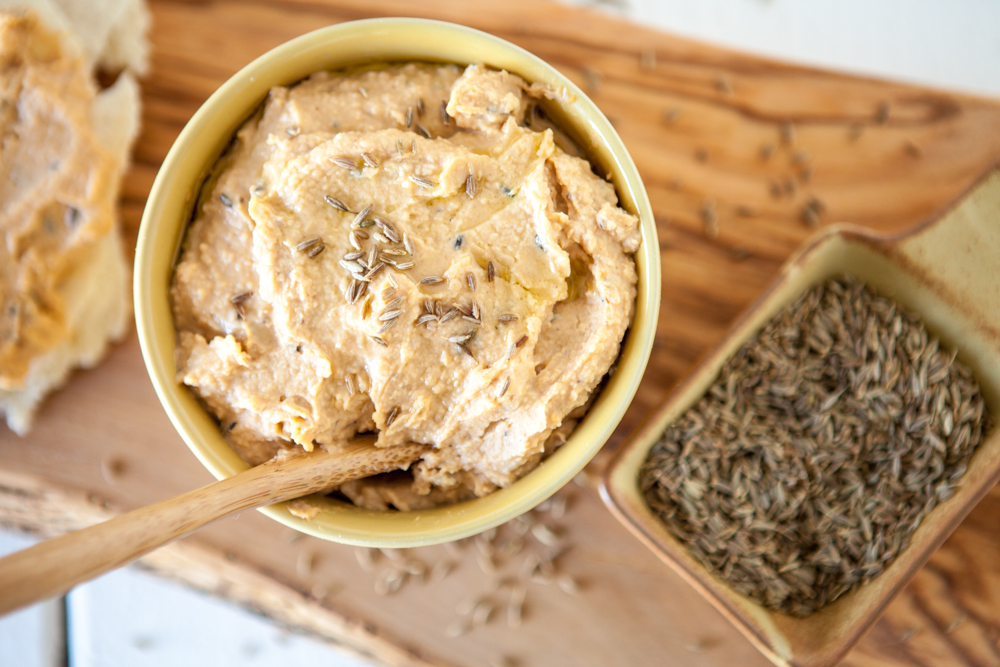 As I was making my second batch, I suddenly remembered a post that Shira did several months ago about a fried cumin seed hummus.  I looked at the jar of cumin seeds sitting on my counter and knew, at that point, I couldn't not add fried cumin seeds to this hummus.  All I can say is, "Thank you, Shira!"  The hummus was perfect before- so bold and complex.  The cumin seeds add even more boldness with a smoky undertone.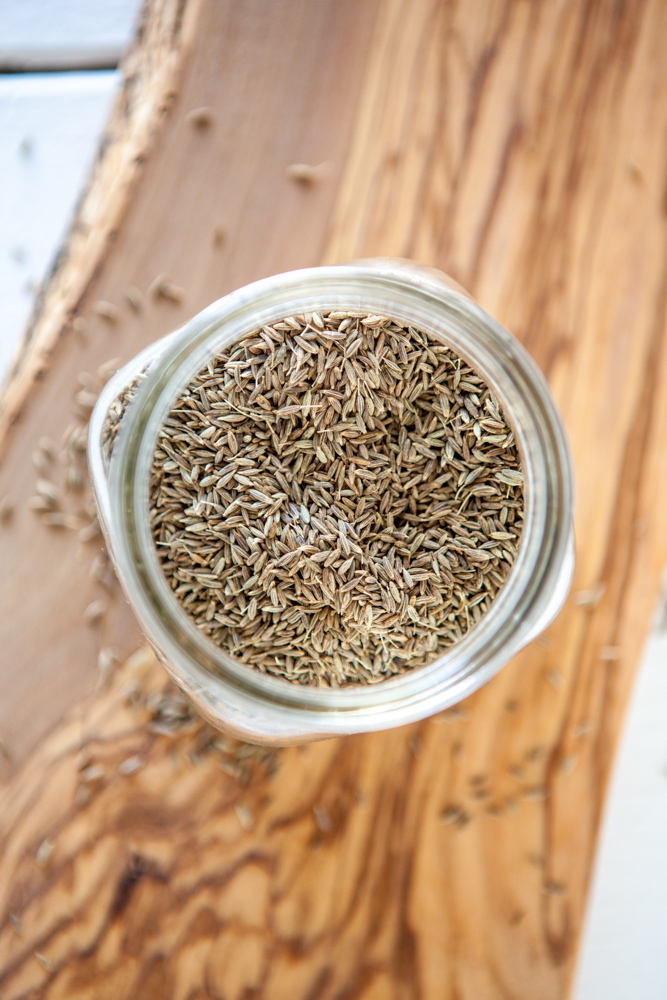 This is obviously not your classic hummus, as I'm sure you gathered from the title.  It is, however, an incredibly rich and flavorful hummus.  Spread on a piece of fresh pita, this miso cumin white bean hummus could be called one of life's great pleasures.  Dip a sweet baby carrot into it for a flavor explosion.  If you love good times, then I highly suggest using it as a sandwich spread, preferably in combination with some avocado.  You'll be glad you did.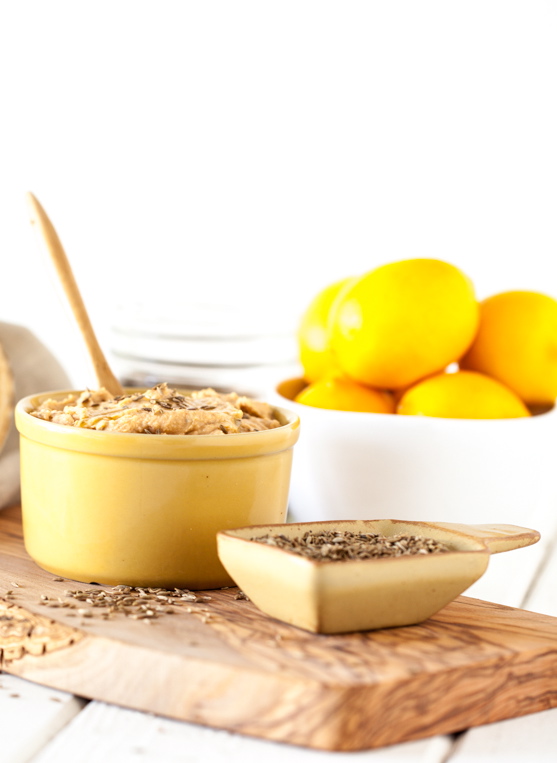 Miso Cumin White Bean Hummus
Ingredients
1 teaspoon olive oil
2 teaspoons cumin seeds
2 15oz cans of great northern beans, rinsed and drained
3-4 cloves garlic
juice of 1 1/2 lemons
4 tablespoons tahini
4 tablespoons vegetable broth, plus extra if needed
2 1/2 teaspoons miso
1/2 teaspoon smoked paprika
salt and pepper to taste
Instructions
In a small frying pan, heat the olive oil over medium-low heat for 1 minute. Add the cumin seeds and stir to fully coat. Let the seeds fry, stirring occasionally, for about 5-7 minutes, until very fragrant and just starting to snap and pop. Remove from heat and set aside.

Optional step:

place the white beans in a microwave safe dish and heat in the microwave for 1 minute. This makes for a creamier consistency, but it is not necessary.
In the bowl of a food processor, combine all of the hummus ingredients. Process until smooth and creamy. Scrape the cumin seeds and any remaining oil into the food processor and pulse until well combined. If it is too thick, add vegetable broth until you achieve the desired consistency.
Transfer the hummus to an airtight container and chill for at least one hour before serving, to allow the flavors to marry. Serve with pita bread, chips, or veggies. Enjoy!
Do you have a favorite flavor of hummus, or do you prefer a classic, plain hummus?
Photography by Chris Miller