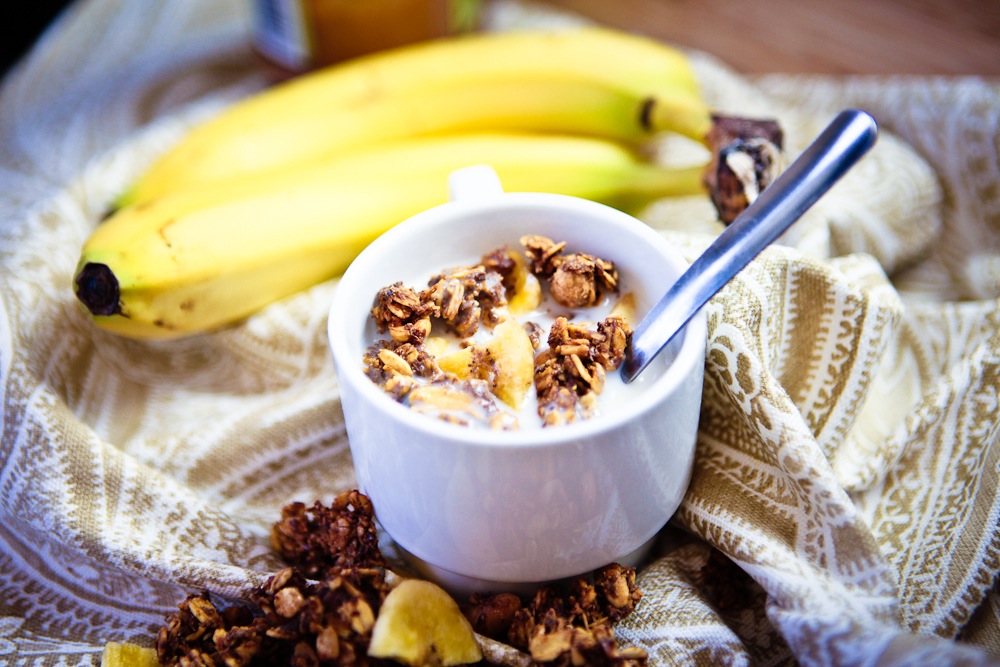 One of my favorite yoga teachers has all of us choose a "Fairy Oracle" card from a deck at the beginning of each class.  Each card has a concept or idea on it that we can use to focus on during our practice, if we so choose.  At the end of class, you can look up in the little guide-book to see what the meaning behind it is.  I don't know how much I believe in fairies or oracles, but I do enjoy reading the meanings behind these cards and sometimes it leaves me with a message I take to heart.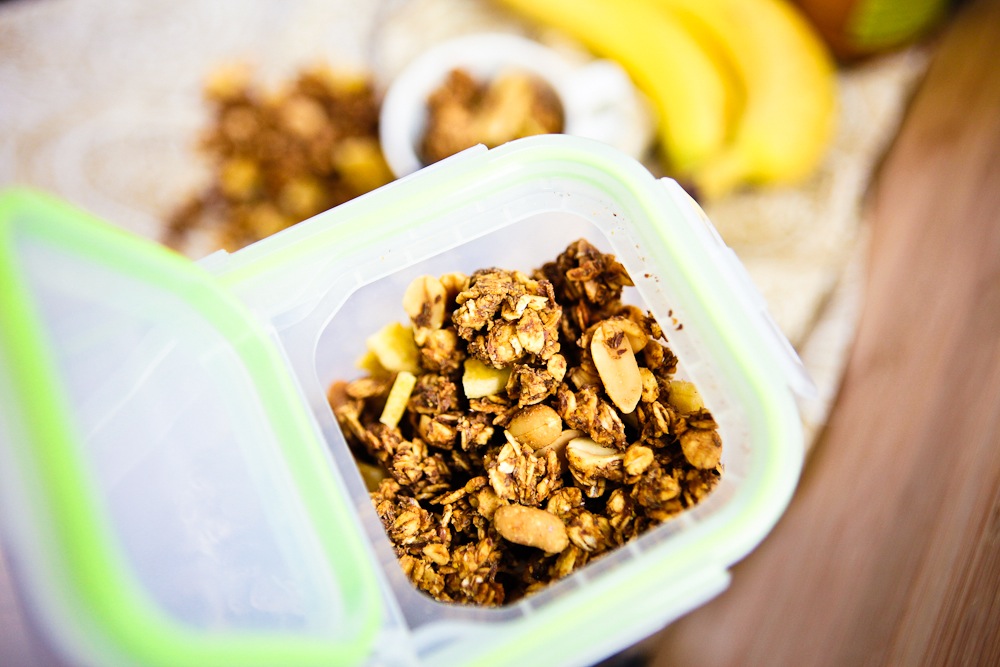 Recently, I pulled the "Happily Ever After" card.  The meaning behind it was that no one needs to be concerned with their future because they are already living their own "happily ever after."  By taking joy in your creation and the perfection that nature has brought you to in this very moment, that joy will be your destiny.  If you don't live in this precious moment that is happening right now, but instead choose to worry about your future, that worry will become your destiny.   I don't know about you, but I choose joy.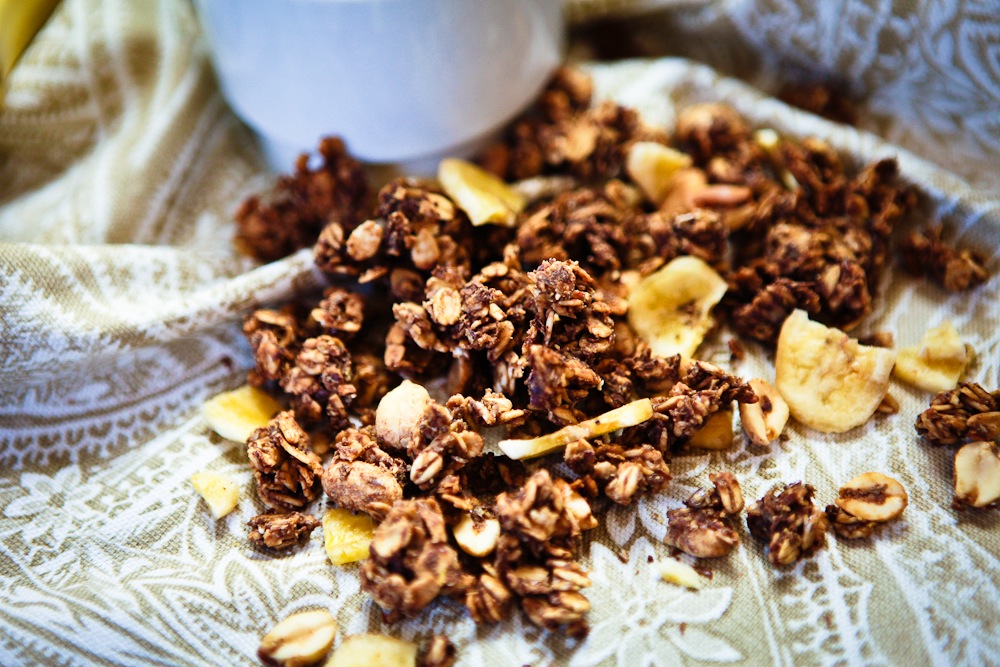 Instead of waiting to "make it" or until we have finally "arrived" or until we have found that someone or something to complete our lives, lets rejoice in the fact that we already have!  We are all already living our "happily ever afters"- How great is that?!?!
While I rejoice in the perfection that nature has led my life to, I'm enjoying one of nature's most perfect combinations: Peanut Butter and Banana.  The saltiness of the peanut butter and the sweetness of the banana, wrapped up in crunchy clusters of oats, makes this granola one of my favorites and definitely part of my "happily ever after."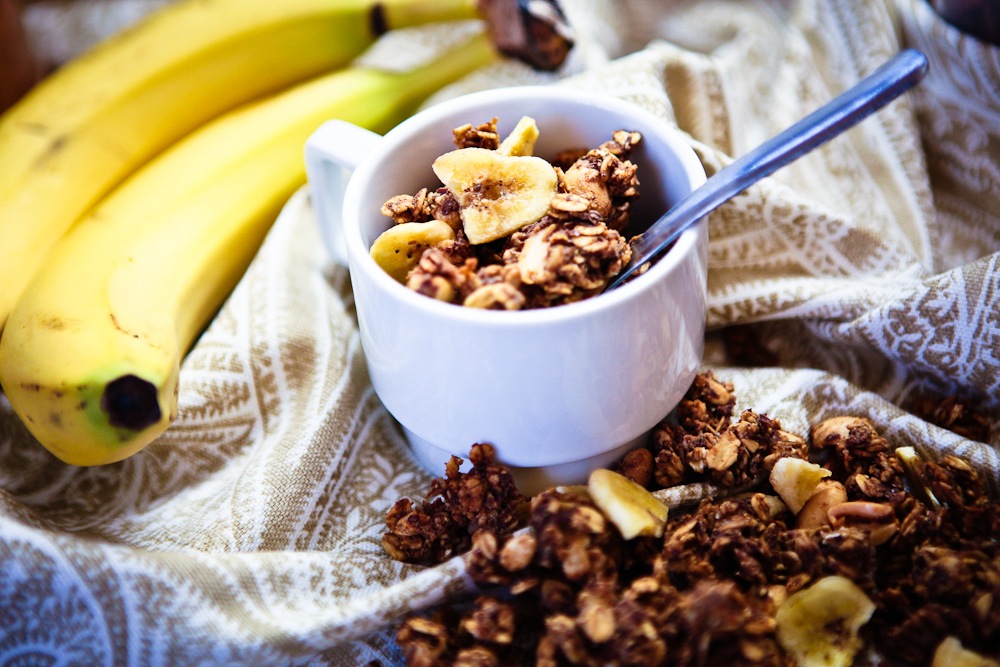 PEANUT BUTTER BANANA GRANOLA
Ingredients:
4 cups rolled oats (use gluten-free oats to make it gluten-free)
1 cup flax meal
1 cup peanuts
1 cup banana chips, roughly chopped
3 tsp cinnamon
½ cup peanut butter
1 cup apple juice
¼ cup agave syrup
2 tsp vanilla
Instructions:
Preheat oven to 275°.  Line two baking sheets with parchment paper and lightly spray with vegan non-stick spray.
In a large bowl, combine the dry ingredients.  In a small bowl, combine the wet ingredients.  Heat the wet ingredients in the microwave for about 1 minute and 45 seconds, until hot, but not boiling.  Use a whisk to stir until peanut butter is completely combined.
Add the wet ingredients to the dry ingredients and mix to combine.  Divide the mixture between the two baking sheets, and spread out evenly.
Put the baking sheets in the oven, one on the center rack, and one on the lower rack.  After 25 minutes, switch the sheets, putting the one from the bottom rack on the center rack, and vice versa.  Cook for another 20 minutes, and remove from oven.  Let sit until cool.  Once cool, gently remove from sheets and put into a glass or Tupperware-type container.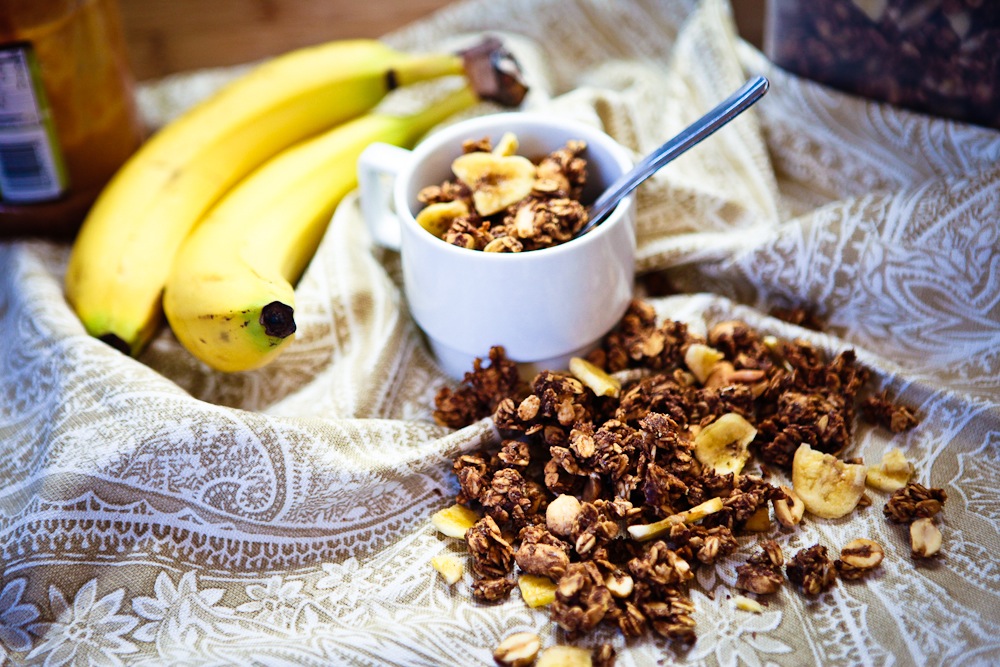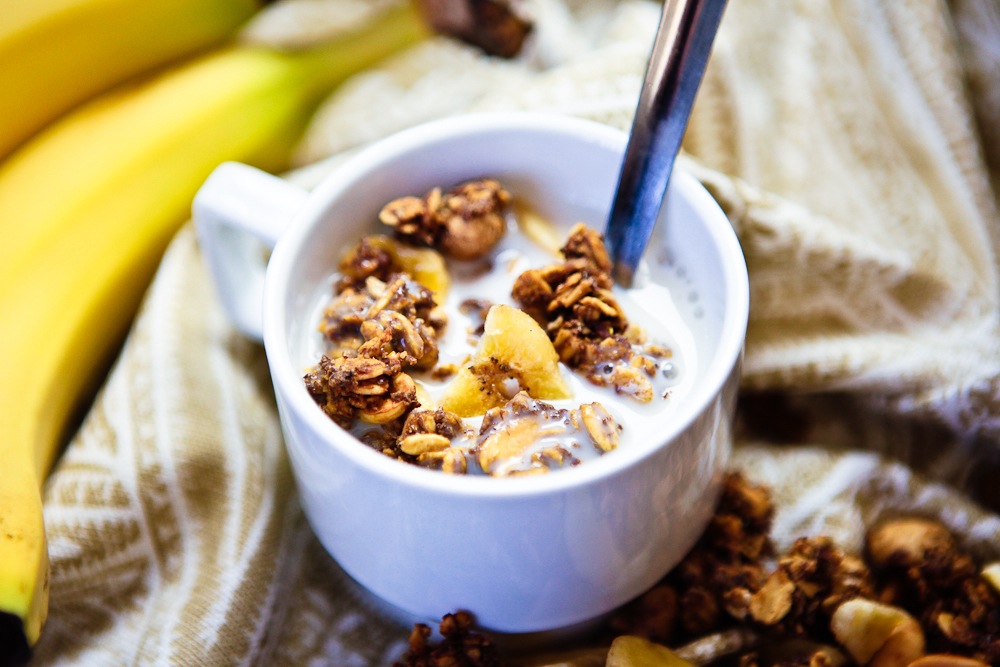 How are you rejoicing in living your "happily ever after"?
All Photos taken by Chris Miller

© Kristy Turner and Keepin' It Kind, 2012. Unauthorized use and/or duplication of this material (content and images) without express and written permission from this blog's author and/or owner is strictly prohibited. Excerpts and links may be used, provided that full and clear credit is given to Kristy Turner and Keepin' It Kind with appropriate and specific direction to the original content.