Before I went vegan, I stuck to the same make-up, the same beauty products, the same hair stuff for years. And I mean years. I had found stuff that worked (or so I thought. I'm looking at you, oil-free, chemical-laden face wash that bleached our towels) so I had no reason to explore other options. Then I went vegan and I realized that everything I used contained animal products and/or was tested on animals. I had to try new stuff. And thus the adventure began.
At first, the process was arduous. I spent countless dollars on different products, just to test them out. To see if that conditioner left my hair as soft but not heavy. To see if that new concealer worked with my skin tone and would last all day. To see if this deodorant actually does anything. The journey has led me to try a lot of stuff and also to start making some of my own. Now all of this experimenting has come to be something I enjoy. When I was asked to try the Petit Vour beauty box, I of course accepted enthusiastically.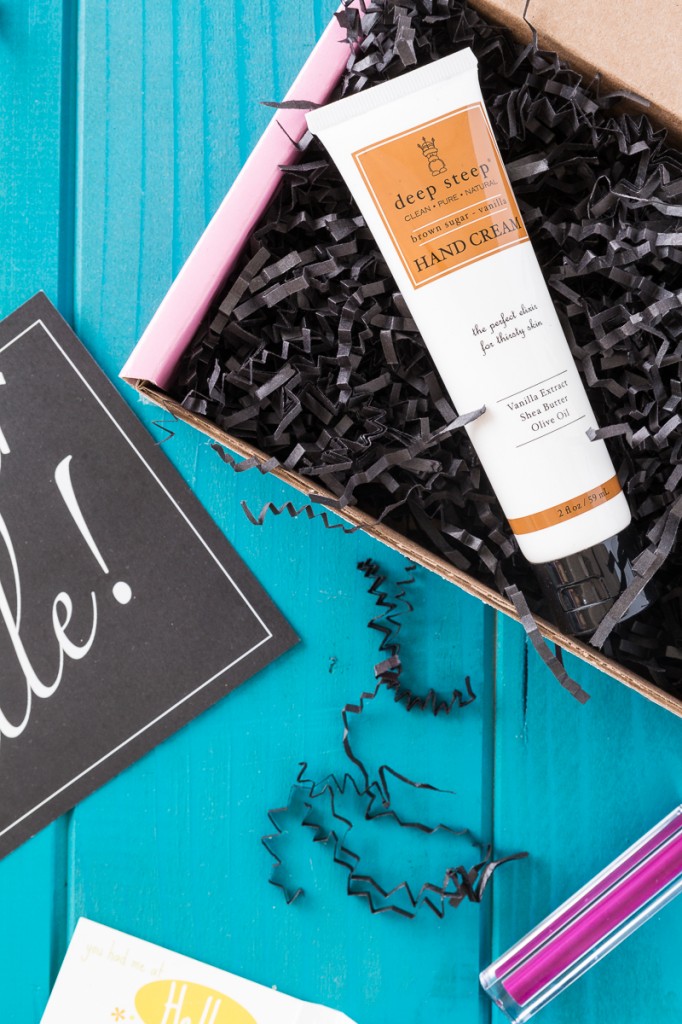 Petit Vour is a company that focuses on curating high-end vegan and cruelty-free products and sharing them with the world. In addition to being animal and cruelty-free, these products are also paraben, phthalate, formaldehyde, and sulfate-free! Normally, trying these products would mean forking over a lot of cash to gamble on a product that you may or may not like. Petit Vour makes these incredible products very accessible by offering a monthly beauty box (that's only $15!) filled with generous samples or full-size luxury beauty products so you can try before you buy. If you like something, you can purchase it at their online shop and earn PV points (every $1 you spend gives you 20 PV points. Once you have 1500 PV points, you get $15 off your purchase).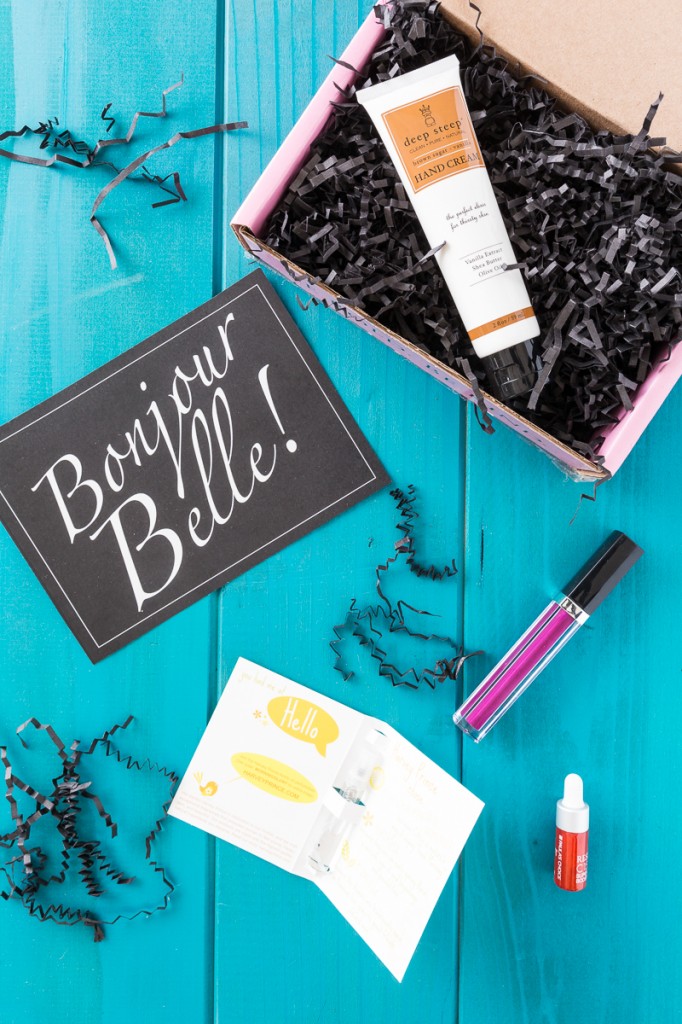 In my May box, I got 4 items:
AROMI lippie- this lip color goes on like a gloss, but dried like a matte lipstick. The color if rich, bright, and vivacious and lasts for awhile. I probably would've loved this product in a different color but I got a very bright magenta color which did not do me any favors. I'm giving it to my younger cousin who is in her early 20's and can get away with such colors. I did like the way it finished and it was hard to get off, so if you're looking for dramatic lips that stay put, this one is your girl.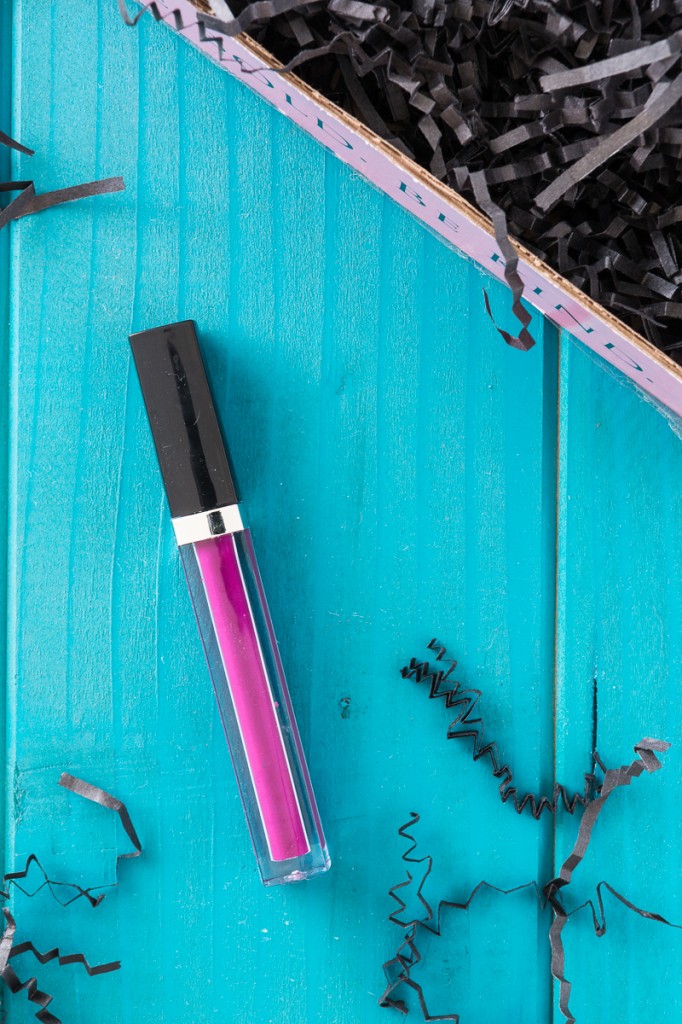 Deep Steep- This hand cream. Oh my god, guys. My hands have never been so soft. It even seemed to smooth some of the calluses I have on my palms. I even used it on my legs one day because I was out of lotion and all day, I kept feeling up my own legs just because they were so damn smooth. This one is definitely a winner.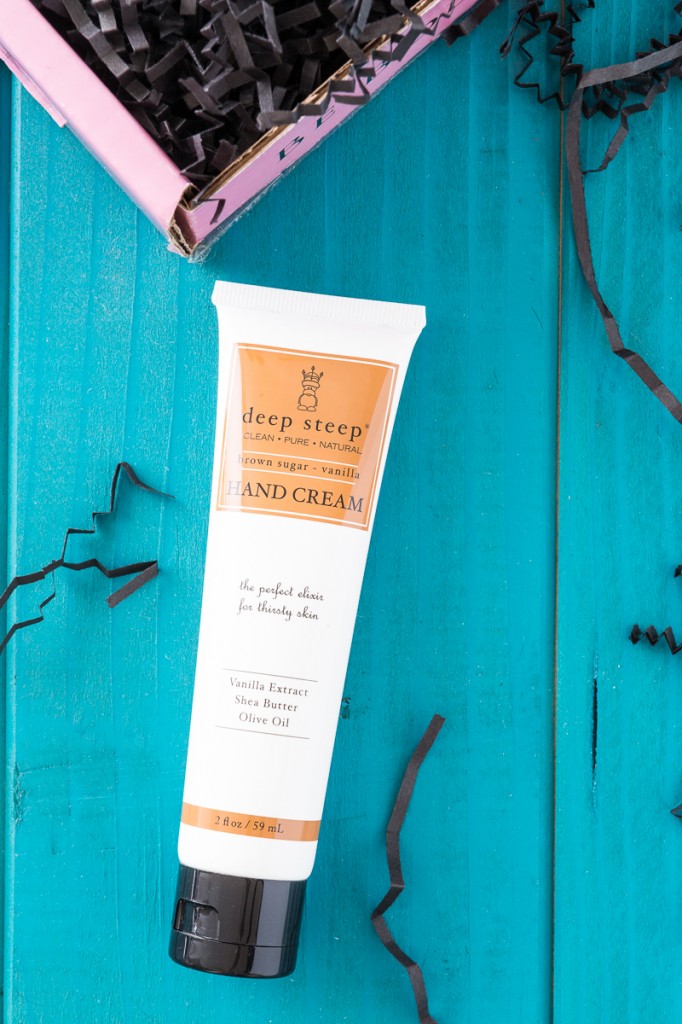 Harvey Prince Fragrance- I do not like perfume. It gives me an instant headache. But this light, citrusy, floral fragrance actually smelled refreshing. And, dare I say, energizing. These are not adjectives I normally attribute to perfume and I may just be changing my mind about wearing perfume in the future. Thanks, Harvey!
Paula's Choice Resist C15 Super Booster- In my pre-vegan days, I'd tried skin-tightening, anti-aging products before but they never seemed to really do anything. This one, I can feel it working immediately and for several minutes afterwards. When I use it at night, my skin is gorgeous the next morning. When I put it on before my make-up (and before my SPF 15 moisturizer), my skin is tighter and brighter all day long. It's like a miracle booster and I think I'm addicted. I think I know where I'll be earning my PV points!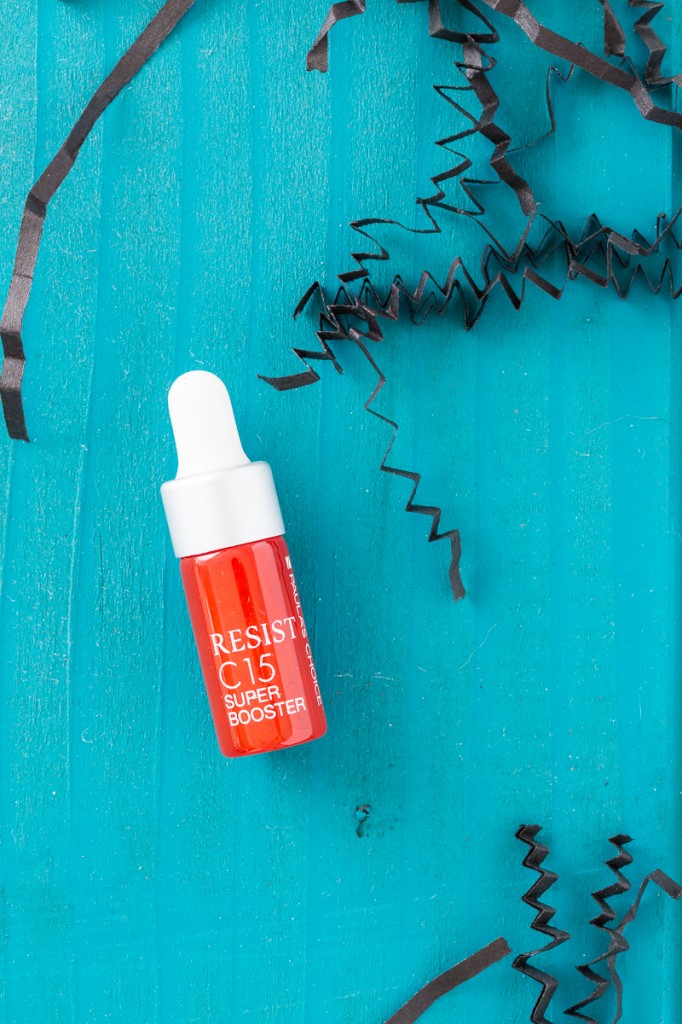 Madeline Alcott, the founder of Petit Vour, is being generous enough to offer one of you wonderful readers the June Beauty Box! The giveaway is open to US and Canada residents only and will run until 11:59 pm PST on 6/24/14. Please use the box below to enter.

Thank you to Petit Vour for letting me try their beauty box and thank you to all of you for stopping by! Have a wonderful weekend!
What is your favorite vegan & cruelty-free beauty product find?
Photography by Chris Miller
Disclaimer: I was given this product to review but the thoughts and opinions expressed here are my own.