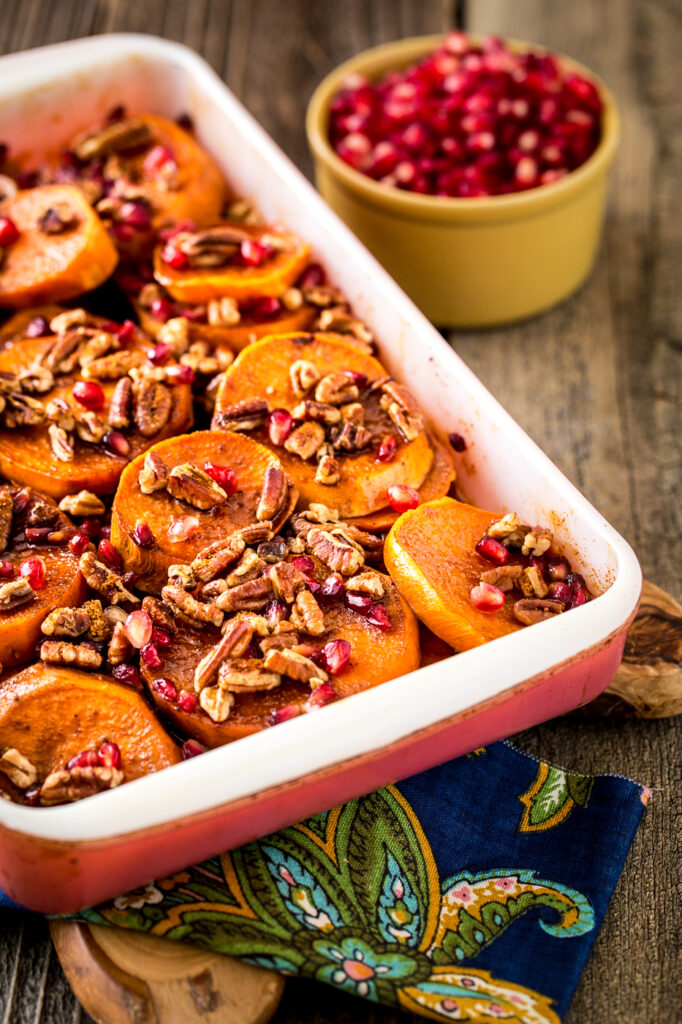 "So, grandma, I was calling because, well, uhm, how do you cook a yam? I want to make candied yams like yours."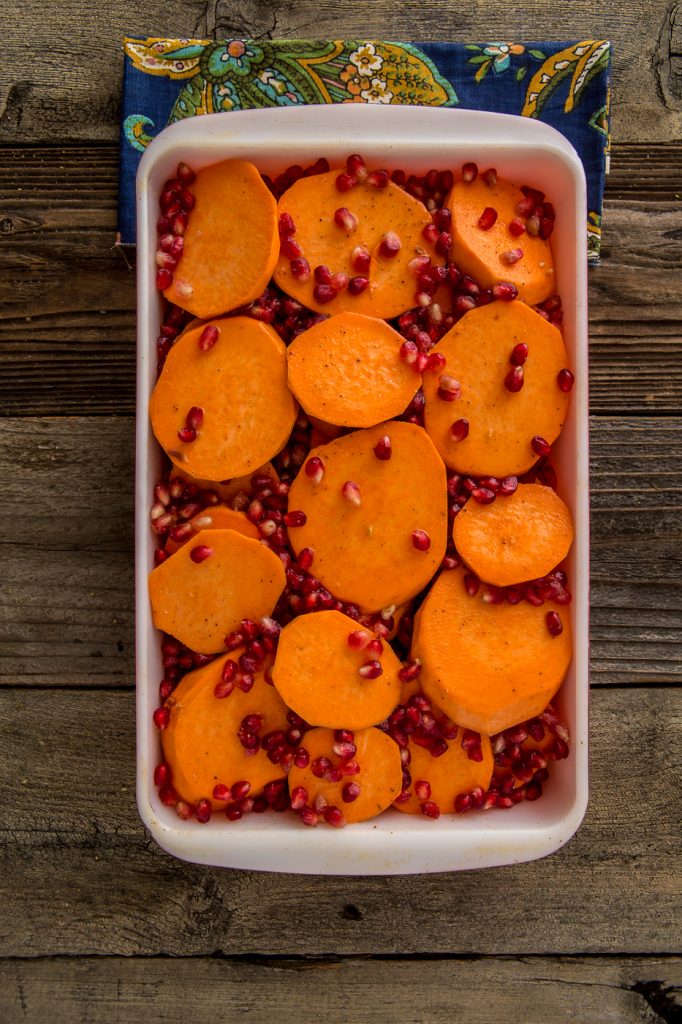 This was me, age 19. I had just moved out on my own (and I mean, maybe two weeks after I moved out of my parents' home) and I wanted to make candied yams when I went to my boyfriend's family's house for thanksgiving.  I wanted to make them just like my grandma made them, marshmallows on top and all.  As I would for every cooking-related question I would have for the next ten years (at the age of 29, I called asking her how she made her egg-salad because the one I made was just gross.), I called my grandma.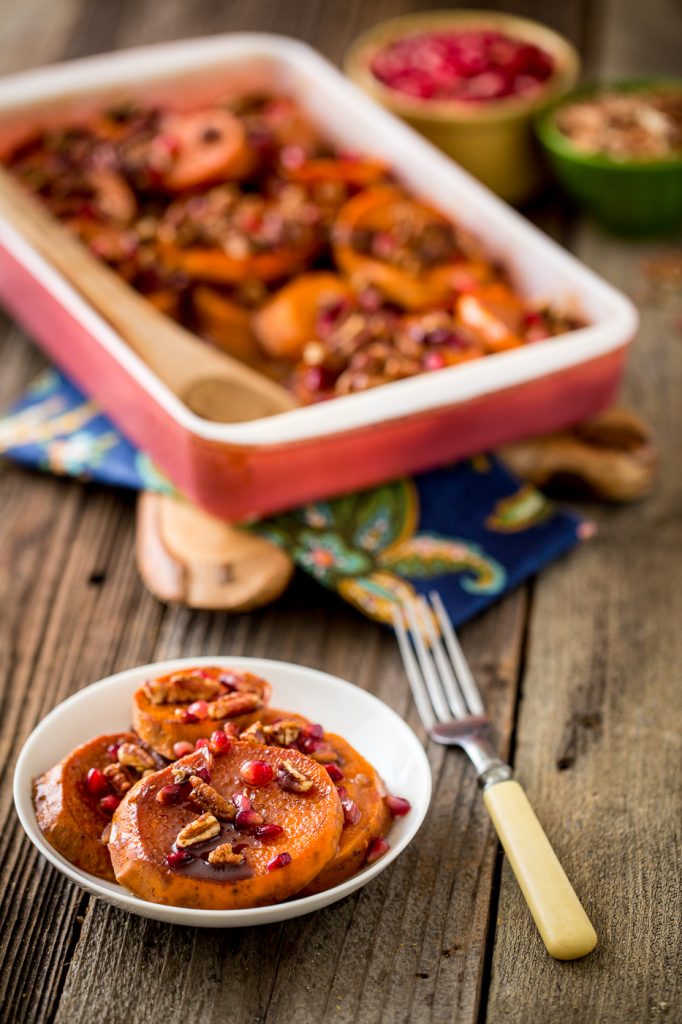 She proceeded to tell me how I could bake the yam or sweet potato in the oven ("Just stick 'em on a cookie sheet and pop 'em in the oven until you can pierce them with a fork") or I could do what she'd been doing the last few years ("Just stick 'em in the microwave").  She explained how she would scoop out the insides and cover them with several dollops of butter, about a cup of  sugar ("give or take"), some cinnamon, and a little bit of salt. Then you cover them with "those big marshmallows. Not the mini ones" and bake until they "look done."
That's how I made them for thanksgiving when I was 19. Every year since then I've made the same dish, though each year, as I became more health conscious/adventurous in the kitchen/vegan it has evolved somehow. The yams became sweet potatoes. The butter became Earth Balance vegan butter.  The sugar was replaced with healthier sweeteners.  The marshmallows disappeared and were replaced with apple slices or dried cranberries.  I stopped pre-baking the potatoes and just sliced them up and cooked them in the dish.  Every year, it was a different rendition.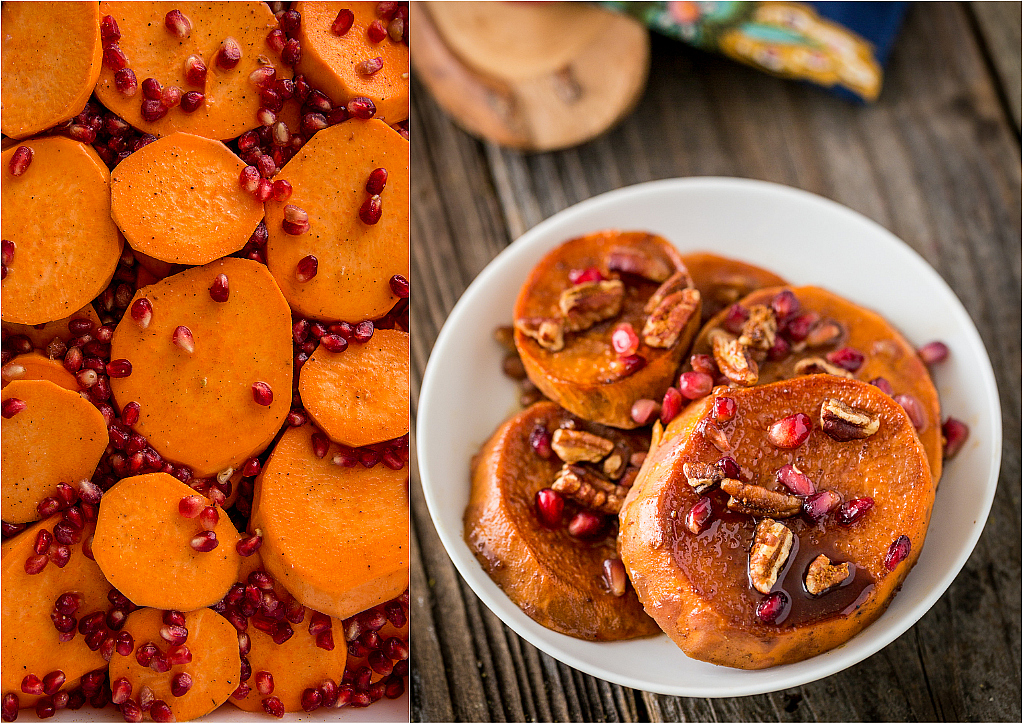 This year is no exception.  The butter is gone altogether and is replaced with a mixture of orange juice and maple syrup. The fruit of choice this year is fresh pomegranate arils.  I also topped this one with some pecans and a light sprinkling of coconut sugar just to give it that caramelized look (though, it occurred to me later that some of my Maple Sriracha Pecans, with or without the Sriracha would make a great topping too).  While it baked away in the oven, it filled my house with the most lovely aroma.  When I took my first bite, I closed my eyes and just felt euphoria rush over me.  It was a far cry from the ones I cooked well over ten years ago in my tiny little Victorian apartment kitchen, but it was every bit as delicious and satisfying.  I wish I lived close enough to my grandma to be able to share it with her.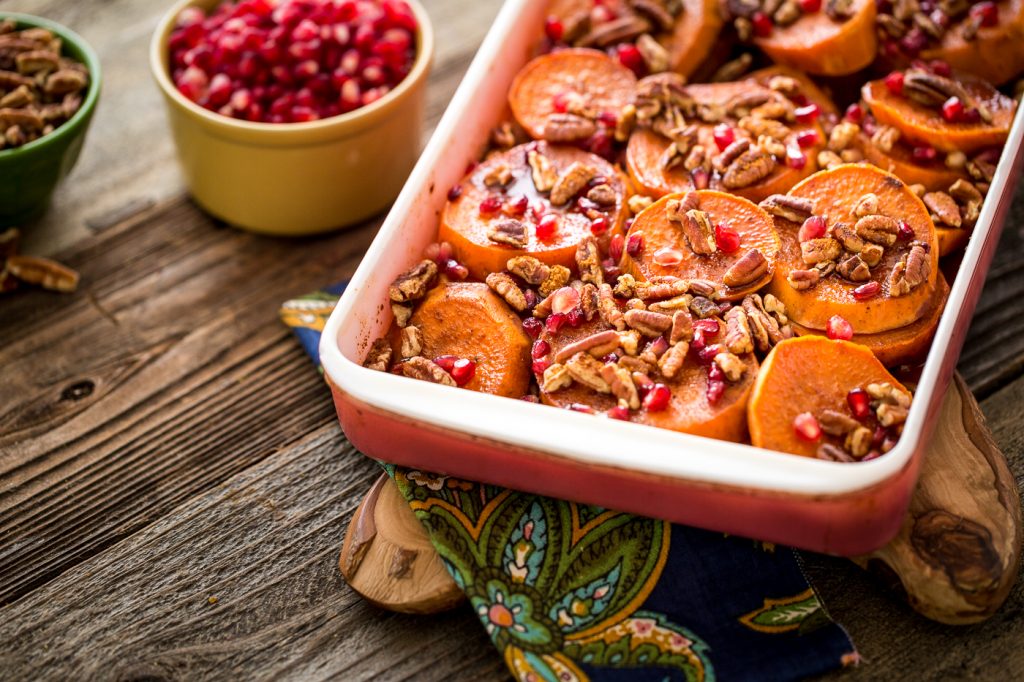 If you're looking for a sweet potato dish for your holiday table, then look no further. Make this Pomegranate Orange Sweet Potato Bake and share it with your grandma.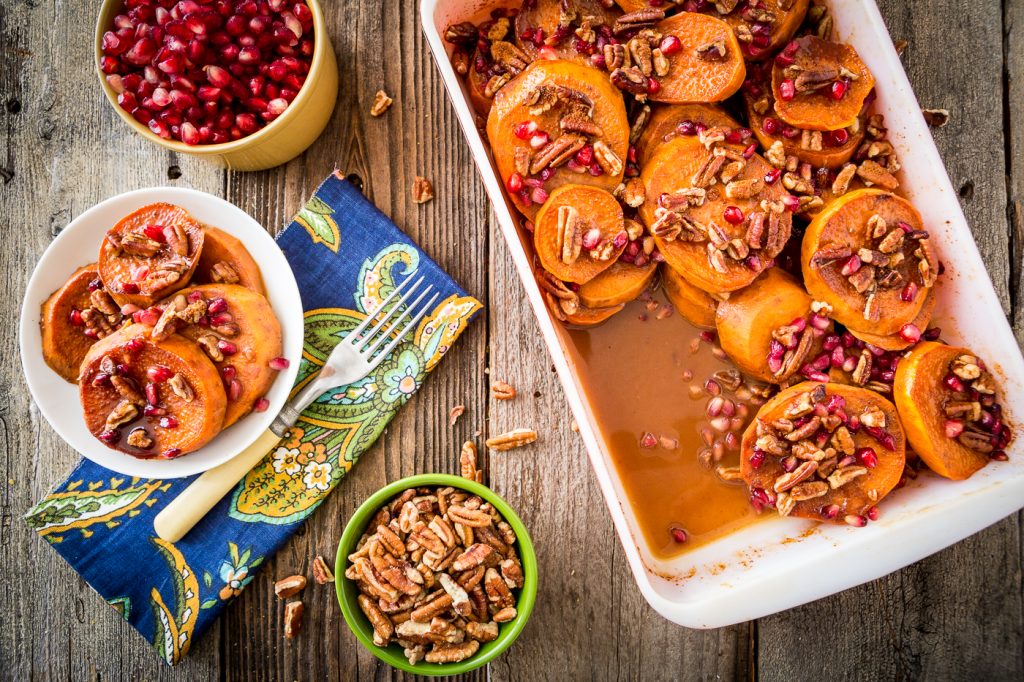 Pomegranate Orange Sweet Potato Bake
Ingredients
olive oil spray
3 large sweet potatoes or 4 small/medium, peeled and sliced into 1/2 inch thick medallions
1 cup pomegranate arils
1/2 cup orange juice
1/4 cup maple syrup
3/4 teaspoon sea salt
1/2 teaspoon ground cinnamon
1/2 teaspoon ground ginger
1/4 teaspoon ground cloves
1/4 teaspoon ground nutmeg
1/3 cup chopped pecans
2 tablespoons coconut sugar (or brown sugar)
Instructions
Preheat oven to 400. Lightly spray a 9x13 baking dish with olive oil spray. Set aside.
Place the sweet potato slices and pomegranate arils in a large bowl. In a small mixing bowl, combine the orange juice, maple syrup and spices. Pour the liquid over the sweet potatoes and pomegranate arils and toss to full coat.
Make a layer of sweet potato medallions on the bottom of the prepared dish. Top with a little bit of the sauce and pomegranate arils from the bowl. Make another layer of sweet potato medallions and cover with a little bit more sauce and pomegranate arils. Repeat until all the ingredients are used. Cover the dish with aluminum foil and bake for 35 minutes.
Remove the aluminum foil from the dish. Sprinkle pecans on the top and sprinkle the coconut sugar on top of that. Very lightly spray the top with olive oil spray and return to the oven for 10-15 more minutes, until the sweet potatoes are fully cooked and the coconut sugar has caramelized on the top. Serve immediately. Leftovers can be stored in an airtight container for 3-4 days. Enjoy!
Has your grandma ever shared any recipes with you? What are your favorites?
Photography by Chris Miller