Hi everyone! Welcome to the 3rd Annual Keepin' It Kind Vegan Cookie Swap Party! It's just like real life cookie swap parties, except some of your favorite bloggers are going to be stopping by Keepin' It Kind throughout the next month, sharing their favorite holiday cookie recipes. Fun, right? In case you missed it, you can check out the 2012 party and the 2013 party. If you're curious, you can also check out all the entries to this year's party! Also, be sure to scroll to the end to enter the VITAMIX GIVEAWAY!
I am so stoked about today's guest. Sarah of My Darling Vegan is one of my most favorite bloggers. I love her honest, down-to-earth writing, her gorgeous photography, and the ridiculously delectable recipes that she creates. And on top of all that talent, she is one of the sweetest, kindest souls in the blogosphere. And she makes a mean cookie. I mean look at these beauties!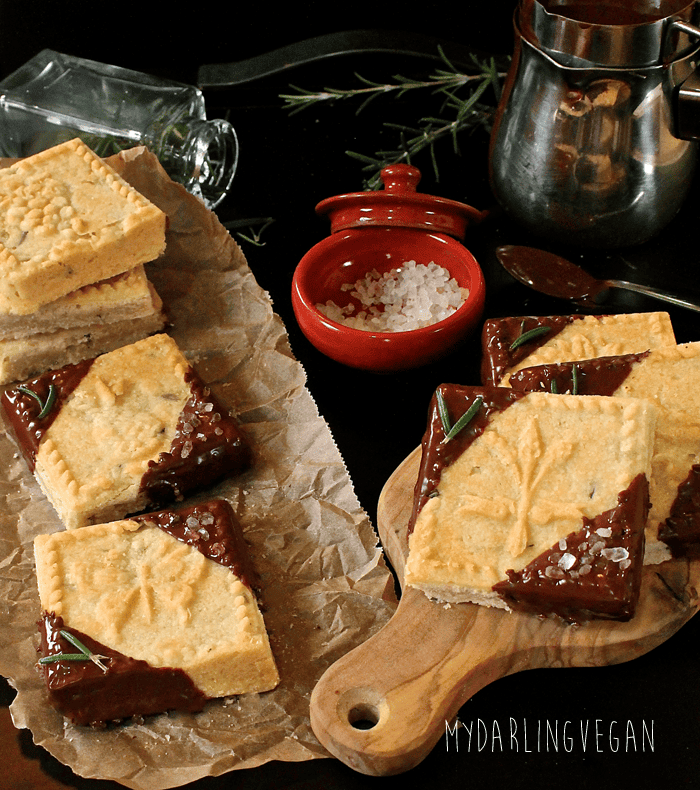 Hey Keepin' It Kind readers, it's great to be here! Because, like you, I'm a HUGE fan of Kristy and everything she does, it's always an honor to be over here hanging out with y'all. So thank you, Kristy, for having me once again. You are a constant inspiration.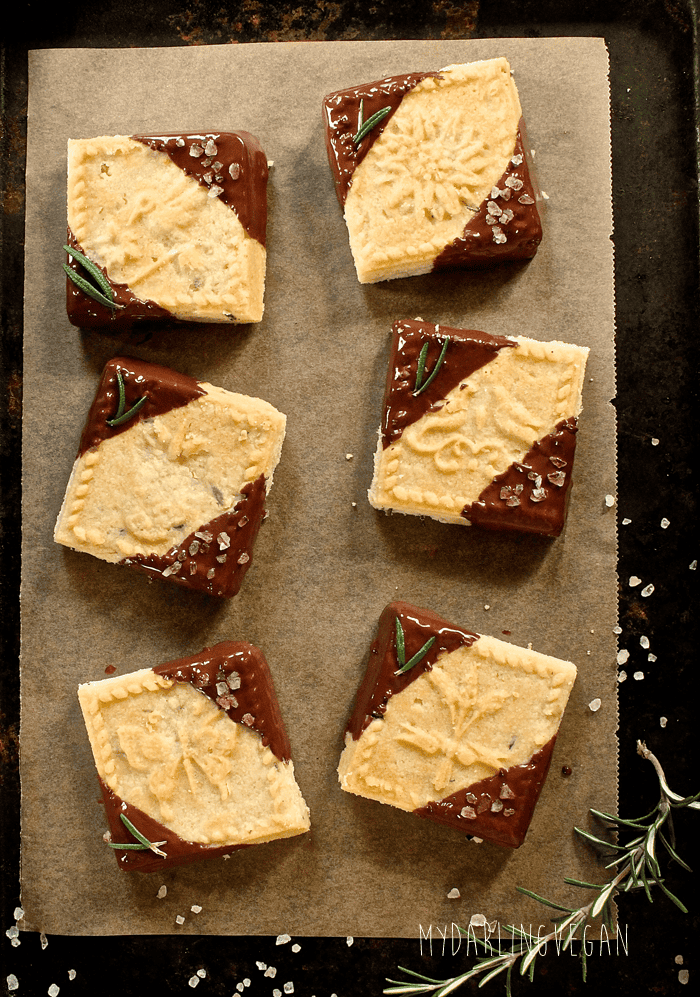 This last week I have gone CRAZY for Christmas. Over the last seven days I've celebrated more Christmas than I have for the past decade. Combined. There's something about kids, guys. They take the grinch right out of you.
This year Christmas started as soon as we finished off the pumpkin pie with a Christmas-themed movie at my parents house. We woke up the next day with a new tradition: Christmas cookie baking with Grammy.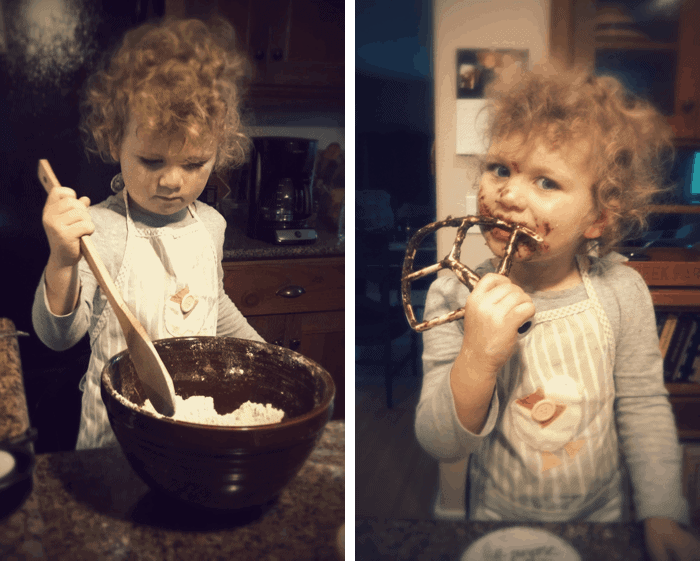 We came home late in the day with several dozen cookies, a few assorted ornaments, and a week full of holiday plans.
On Saturday we went downtown with the kids to see the big decorated tree in Pioneer Square and the bright lights strung throughout the city.
On Sunday Jason and I got our first Christmas tree EVER and invited my parents over for soup, more cookies, and popcorn stringing.
On Monday I pulled out the advent calendar I made for the kids to help them count down the days before Christmas. Each pocket is filled with a fun "wintery" activity (wintery is a subjective term when you live in a place without snow).
On Tuesday we hosted our first holiday party (again, EVER) filled with food, treats, and even a talent show.
The rest of the week has been filed with hot chocolate tea parties, christmas card crafting, gift wrapping, and song singing...I told you, I'm going CHRISTMAS CRAZY.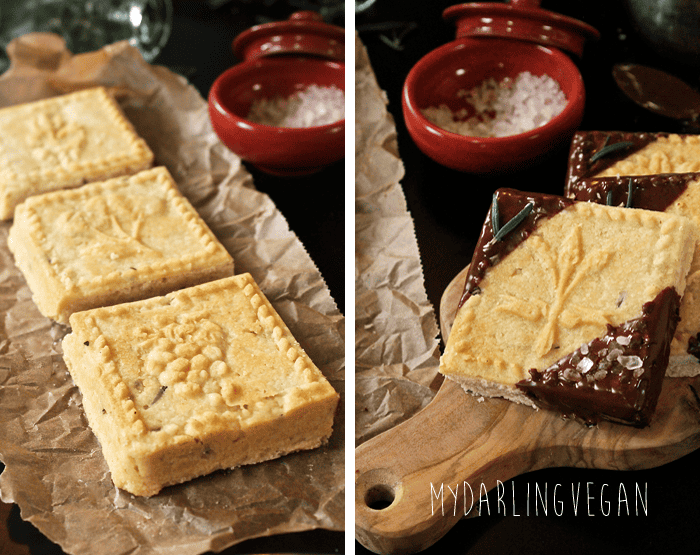 As you can imagine, all this Christmas-ness means a lot of time baking, which is always a dream come true. After a very uninspired November, it's great to be back making chocolate stains and messes of flour and sugar in the kitchen. Among the many batches of cookies, were a few of these rosemary shortbread cookies - something I've been dreaming up for awhile now.  I love a good shortbread cookie, but since going vegan, have had a  hard time finding a REALLY good one. So I set to work making the ultimate shortbread.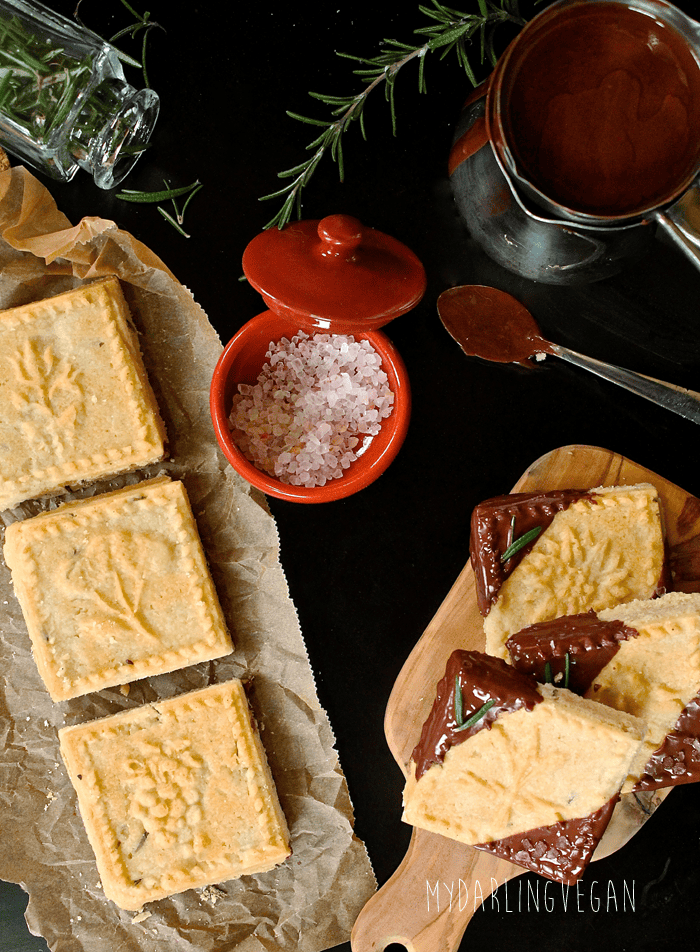 Because shortbread has only a few ingredients, these cookies can be difficult to get just right. But after several attempts (and a little research) I think I got it down. Here are a few tips I've learned on making successful shortbread:
Use high quality non-dairy butter. You want your butter to have a natural buttery taste  (not chemically) with a similarly low melting point to dairy butter. If you have Earth Balance Buttery Sticks available to you, I recommend using them in this recipe.
Do not over mix the dough. Once you add the flour, mix it until it just starts coming together.  At that point, turn it out onto a floured work surface and bring it together with you hands.
2 times is enough. If you are cutting out shapes (rather than using a mold) don't roll it out more than twice. After that the dough will begin to get tough and you'll lose that amazing shortbread flakiness.
Chill your dough. Make sure to chill your dough for at least one hour before baking it. This is so the butter will hold up in the oven and the cookie will keep shape.
Bake at a lower temperature.  For that soft center with a slightly crisp outside don't put your oven above 325F.
Do not overbake. Once those edges have just begun browning pull them out. The cookie will continue to harden as it cools.
Get them cooling. Transfer them from the baking sheet to a wire cooling rack as soon as you can (allowing just a few minutes out of the oven to firm up) so that they don't continue to bake on the baking sheet.
Eat them the same day. The best shortbread should be eaten the same day it's made. Pretty quickly the cookie will lose it's flaky, heavenly goodness.
Alright, you ready? Let's get baking!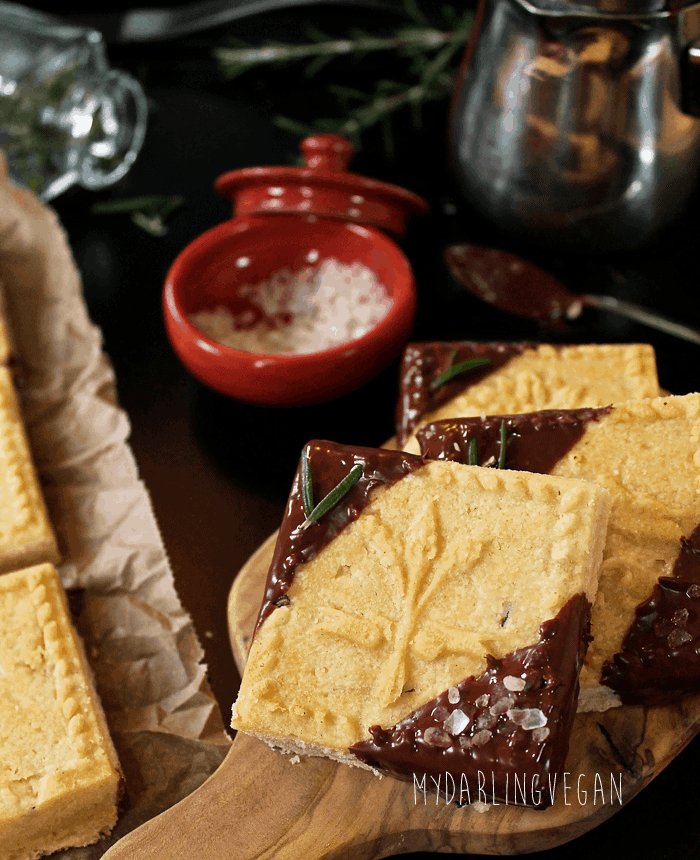 Sarah's Chocolate Dipped Rosemary Shortbread Cookies
Ingredients
2 cups all-purpose flour
1 tablespoon fresh rosemary, minced
1/2 teaspoon salt
1 cup non-dairy butter (I use Earth Balance Buttery Sticks)
1/2 cup powdered sugar
1 teaspoon vanilla

_ Extras_

6 ounces dark chocolate
a few springs of fresh rosemary
quality sea salt
Instructions
Preheat the oven to 325 degrees Fahrenheit. Line two baking sheets with parchment paper and set aside.
Combine the flour, salt and rosemary in a food processor and pulse a few times until well blended and the rosemary is evenly dispersed.
In a stand up mixer combine butter and powdered sugar. Beat until light and fluffy, scraping down the sides as needed. Add vanilla and flour mixture and mix until it [i]just[/i] starts to come together.
Turn dough onto a flour surface and bring together with hands. Roll out between two pieces of parchment paper to about 1/4". Place the dough in the refrigerator for 30 minutes, until firm.
Using a cutter, cut out cookies and place them on the prepared baking sheets. Return to the refrigerator for 20 more minutes.
Baking for 16-20 minutes until the edges begin to turn golden brown. Remove from oven and let cool for 3 minutes before transferring to a wire cooling rack to cool completely.
Oh, and one more thing Keepin' It Kind readers - if for some reason you haven't already gotten yourself a copy of Kristy's new book, But I Could Never Go Vegan, make sure to head over to my blog on Monday where I'll be sharing a recipe and running a giveaway for a free copy!
Sarah is a classically trained pastry chef who transitioned to a vegan lifestyle in 2006. Her passions for food, photography, and compassionate living led her to begin My Darling Vegan (formerly The Sweet Life) back in 2012. She writes, bakes, and loves life in Portland, Oregon with her husband, two young children, one dog, and two cats. 
You can follow her culinary adventures on: Facebook, Instagram, Twitter, & Pinterest
Thank you for stopping by, Sarah! If you want to see what everyone else has brought to the party, check out the rest of the 2014 Vegan Cookie Swap Party! And you can enter…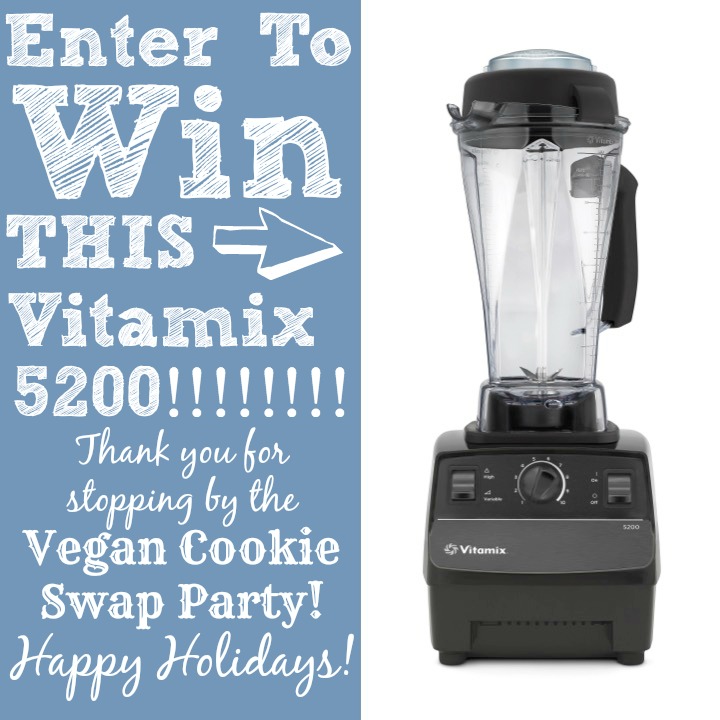 I wanted to do something extra special for all of you readers who've been joining us for the Vegan Cookie Swap Party fun and for supporting Keepin' It Kind all year. The amazing folks at Vitamix were so incredibly generous to donate a Vitamix 5200 for a giveaway! Please click here for more info and TO ENTER! Good luck!