Brunch can truly make or break your Sunday.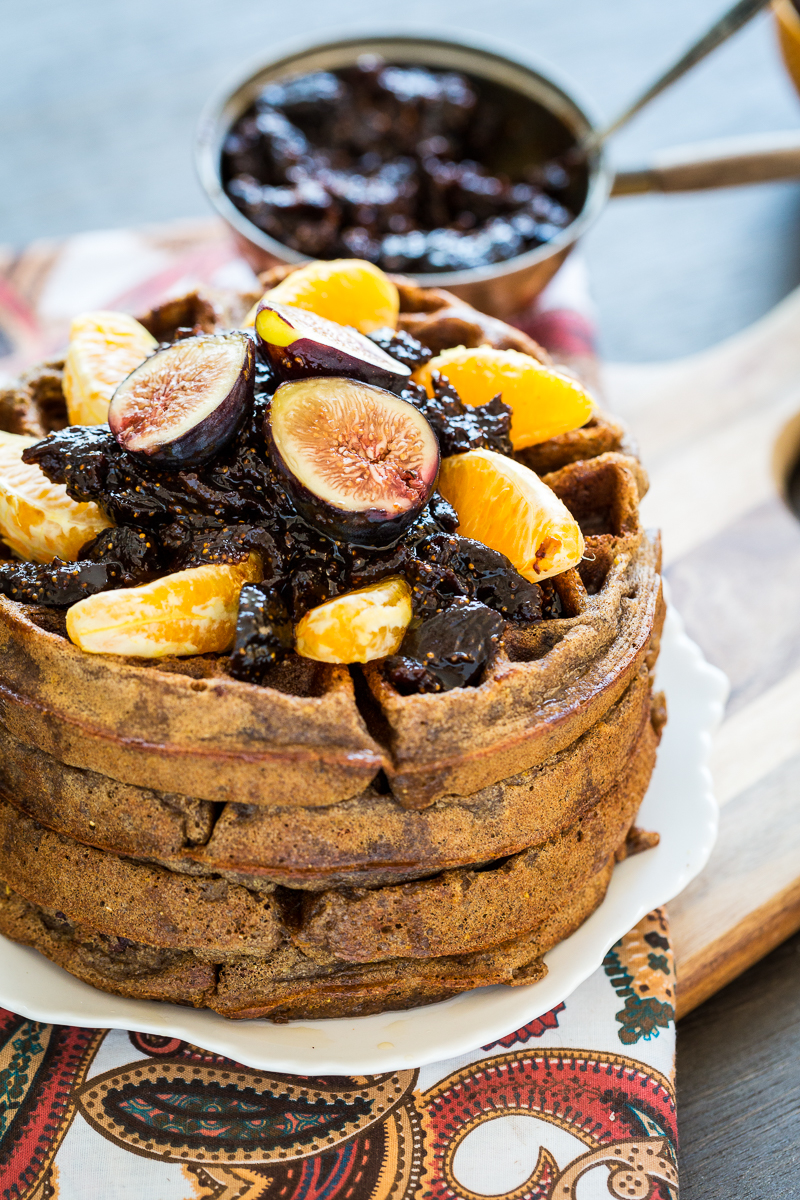 If you start off Sunday with a boring brunch (I'm looking at you, cold toast!), you're gearing yourself up for a boring day. If you treat yourself to something really magical on Sunday morning, it gets your day started on the right foot. You're ready to fill your day with even more awesomeness. Sunday brunch is important.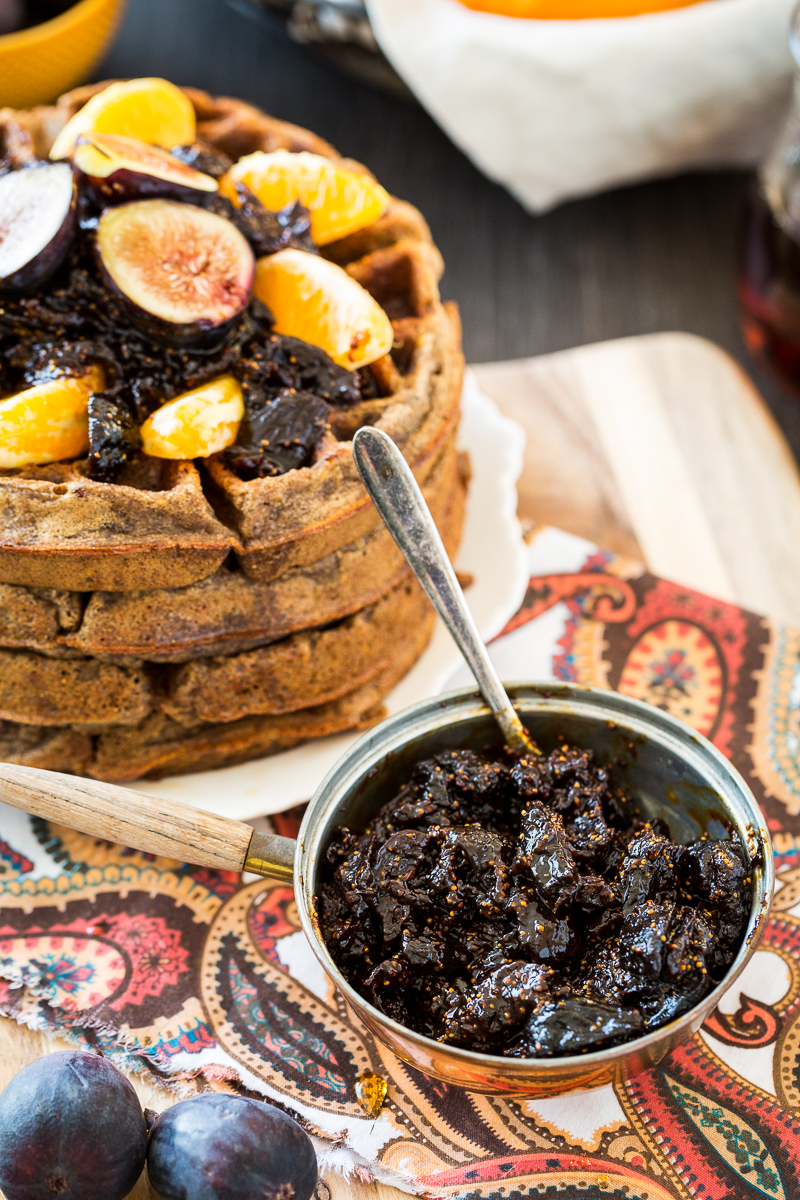 Take these spiced orange cacao nib waffles for instance. As soon as you smell these babies cooking in the waffle iron, you'll know you're right on track to an amazing brunch. And day.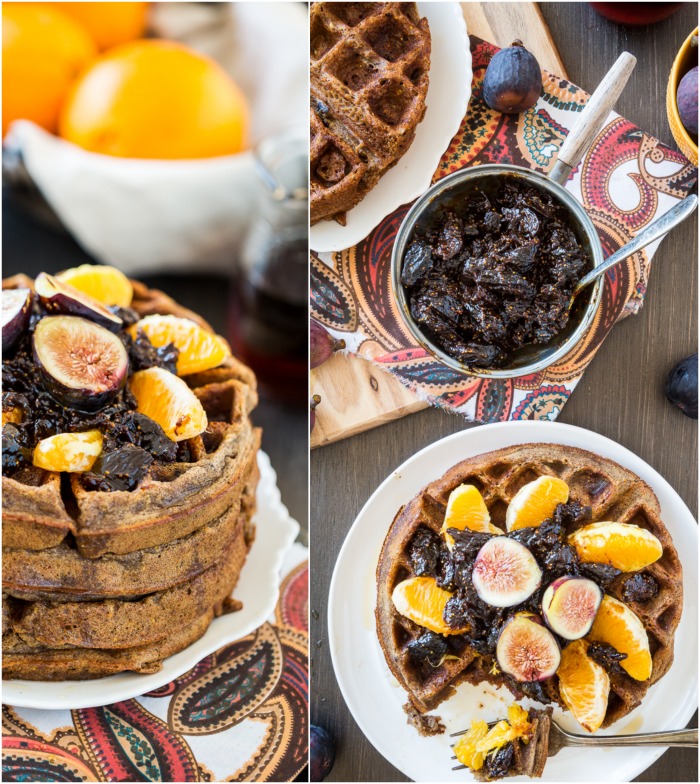 The pairing of orange with a touch of bitter chocolate (via the cacao nibs) is absolutely dreamy. The only thing better is the way these subtly spiced waffles taste with the warm, gingery fig compote and a few fresh orange slices. It's totally decadent Brunch Bliss.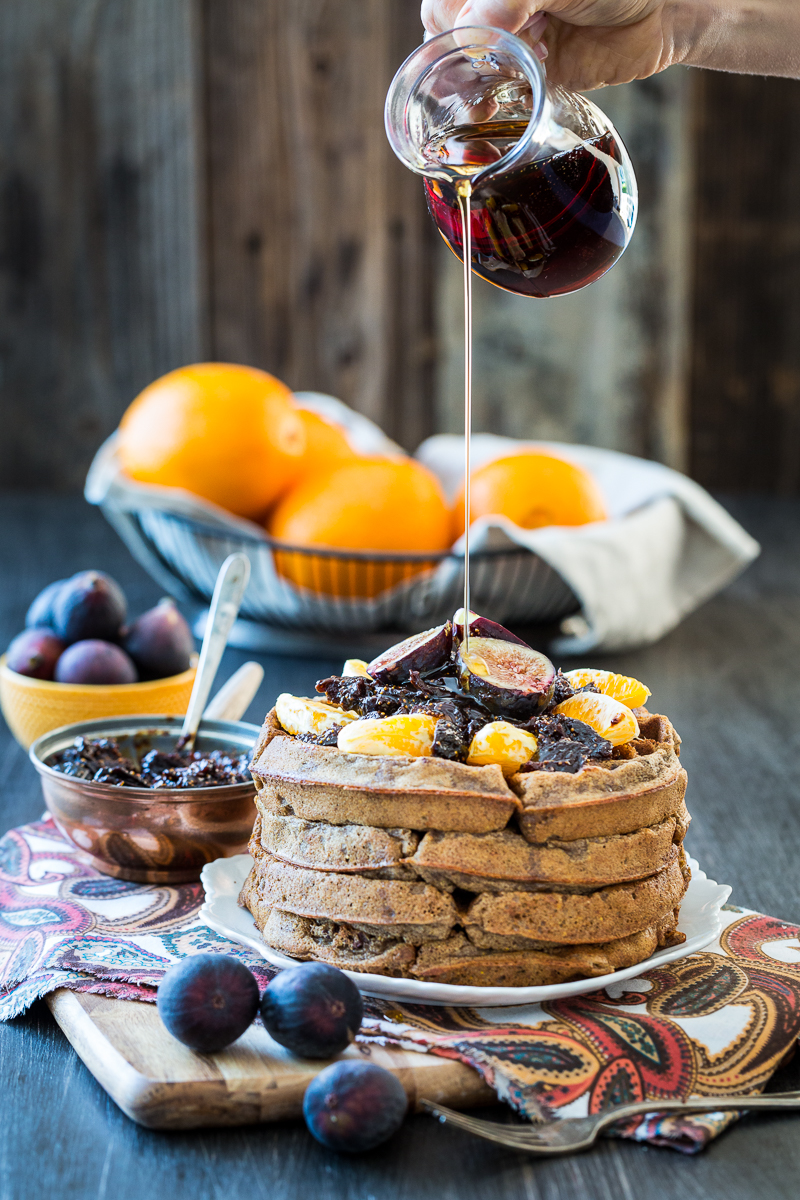 I mean, look at them!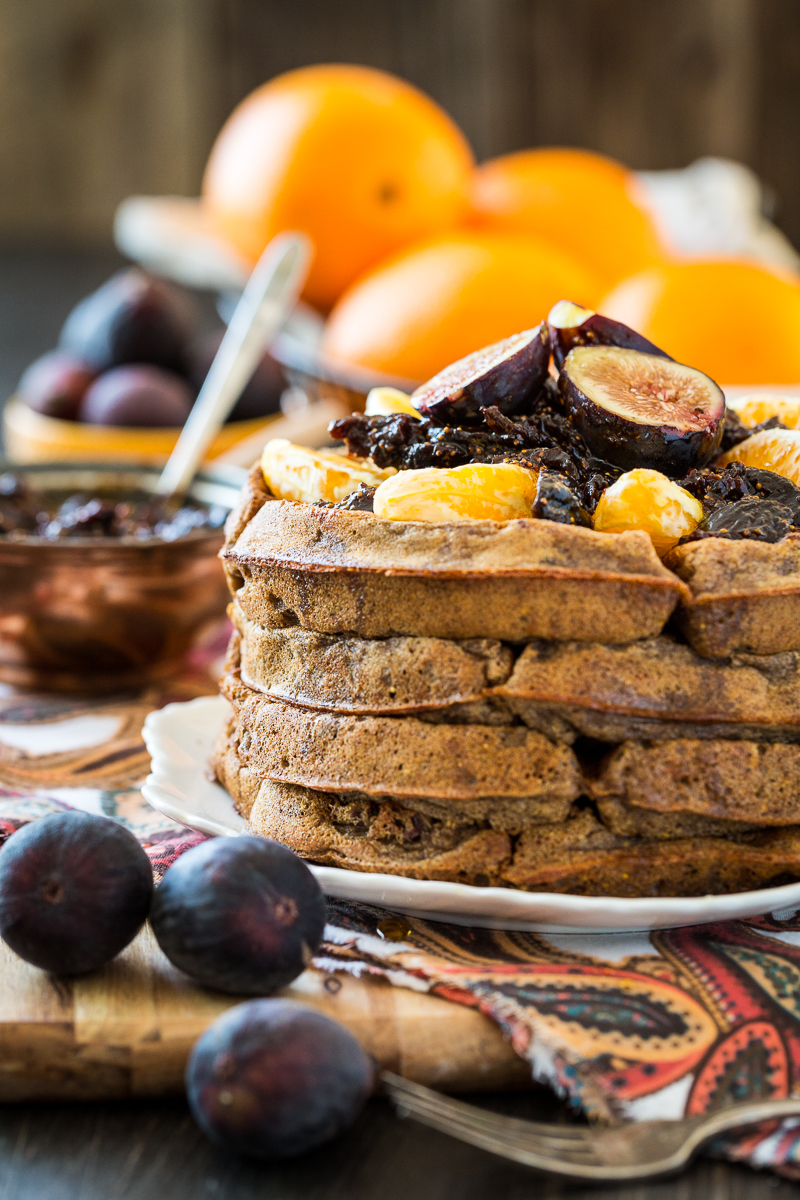 For the recipe, join me at Canned Time's "Breakfast in Bed-Fest!" 
What's your favorite way to spend Sunday?
Photography by Chris Miller