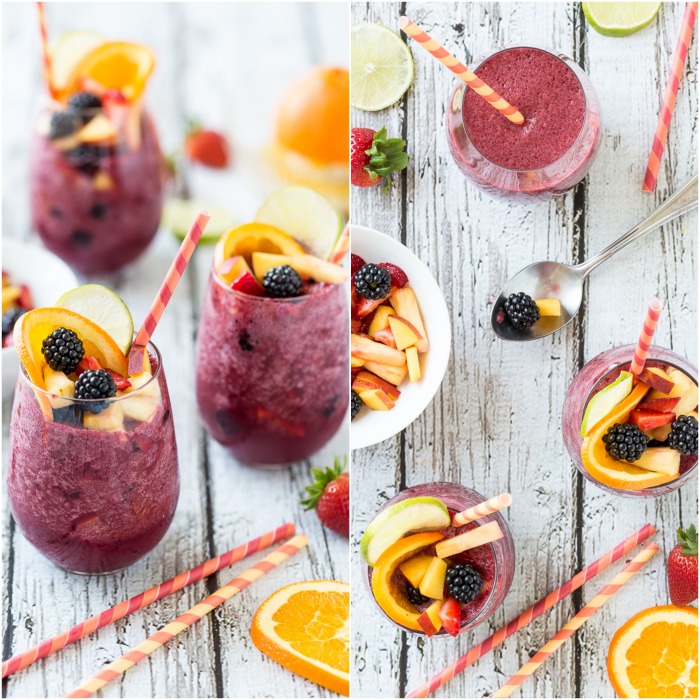 I have a weird relationship with sangria.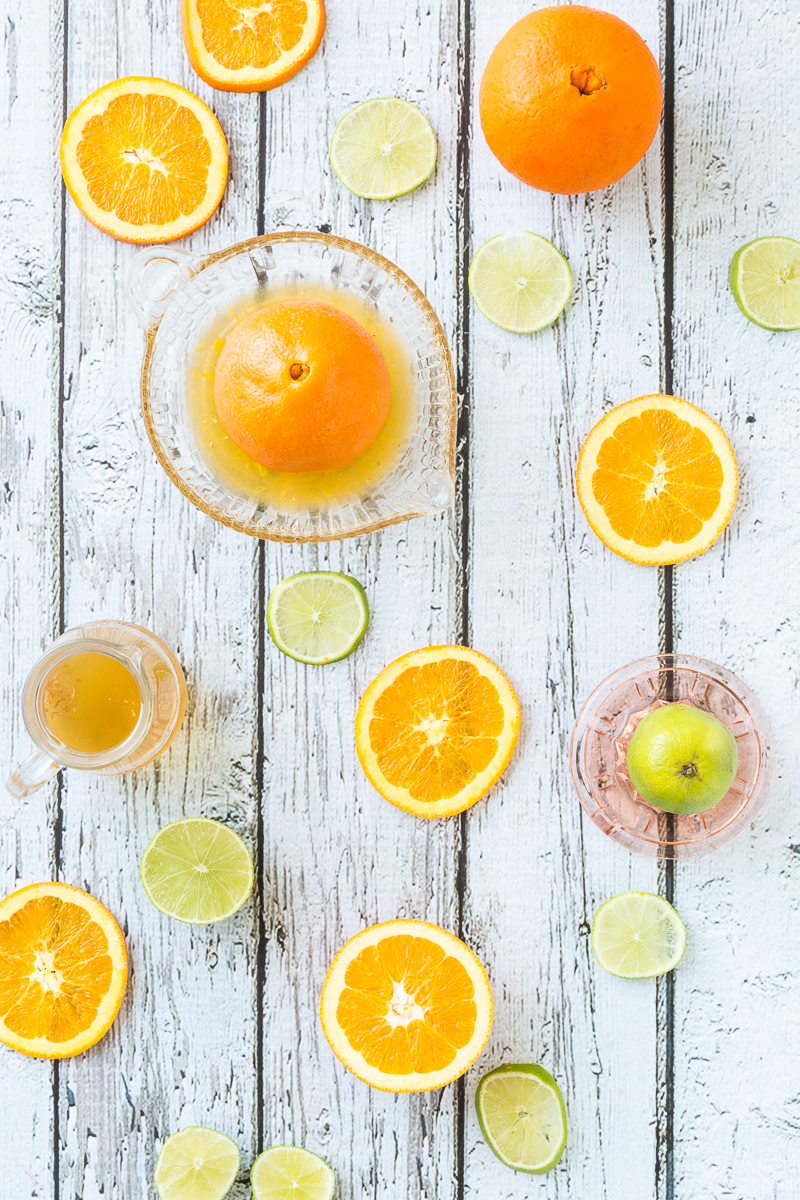 Once warm weather hits and sangria starts popping up everywhere, I'm like "Oooooooh, sangria!" Then I take one sip and I'm like "Oh yeah. I don't care for sangria." (Regular readers may remember when I had this experience in Barcelona).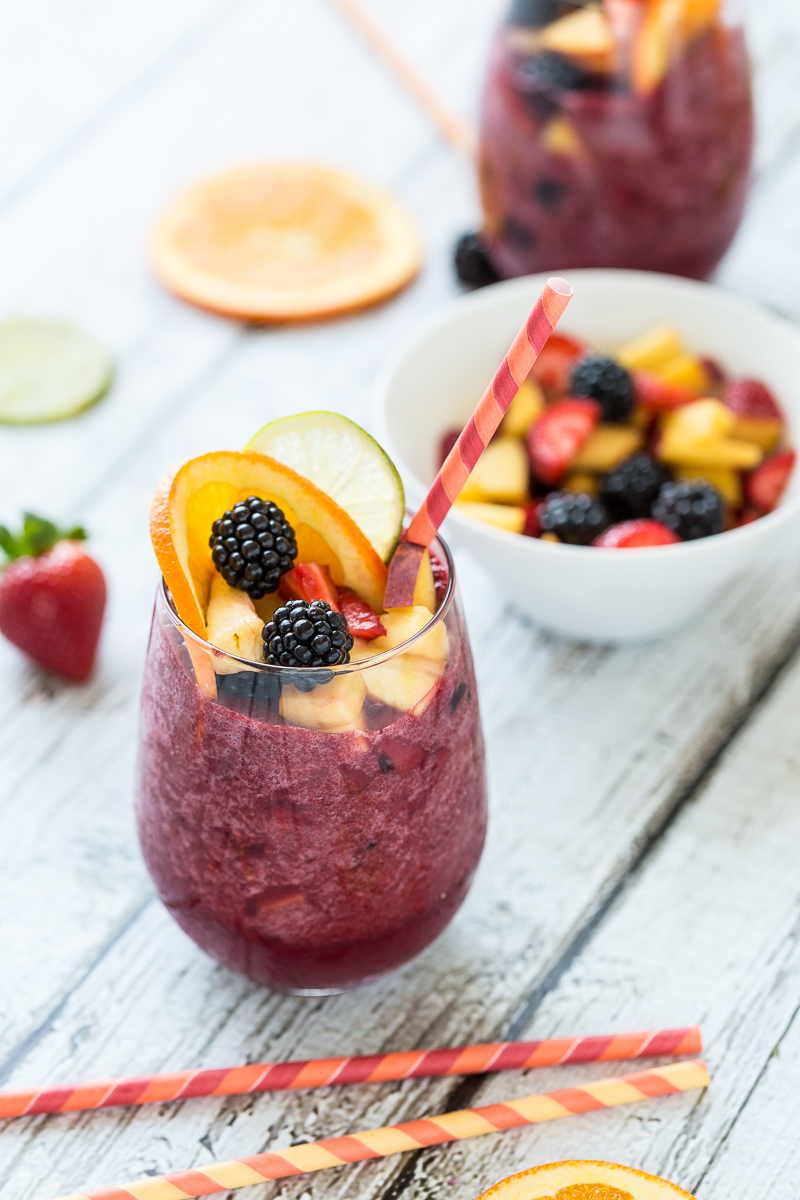 It's like the Slip N' Slide. It sounds like a great idea and looks like a lot of fun but as soon as you jump onto that thing, you realize you're just jumping onto the hard ground and you can feel your ribs and knee caps bruising. As soon as I take a sip of sangria, I can feel a headache forming and I have to force myself to swallow it down. And then I forget my distaste until the next year.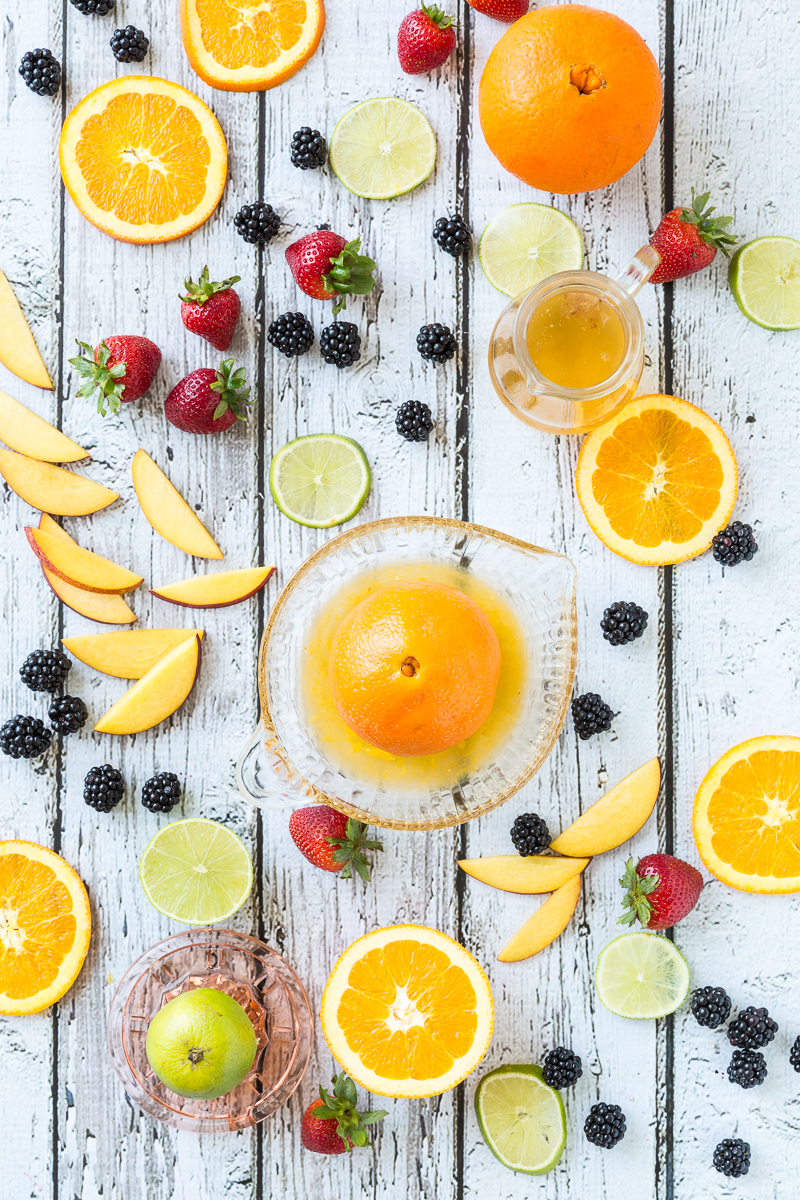 I mean, sangria looks great on paper. Wine, juice, booze, and a bunch of fruit thrown in? Sounds like a great party, right? In my 20's, I figured I didn't like it because "Why would I want to ruin a perfectly good glass of wine by adding a bunch of crap to it?" As I got older, though, I realized that drinking hard alcohol, especially mixed with anything sweet, is just asking for a hangover. And wine with just fruit in it is weird, unless we're talking about champagne, because then, I'm totally on board with adding strawberries or peaches or what have you but that's a post for another day.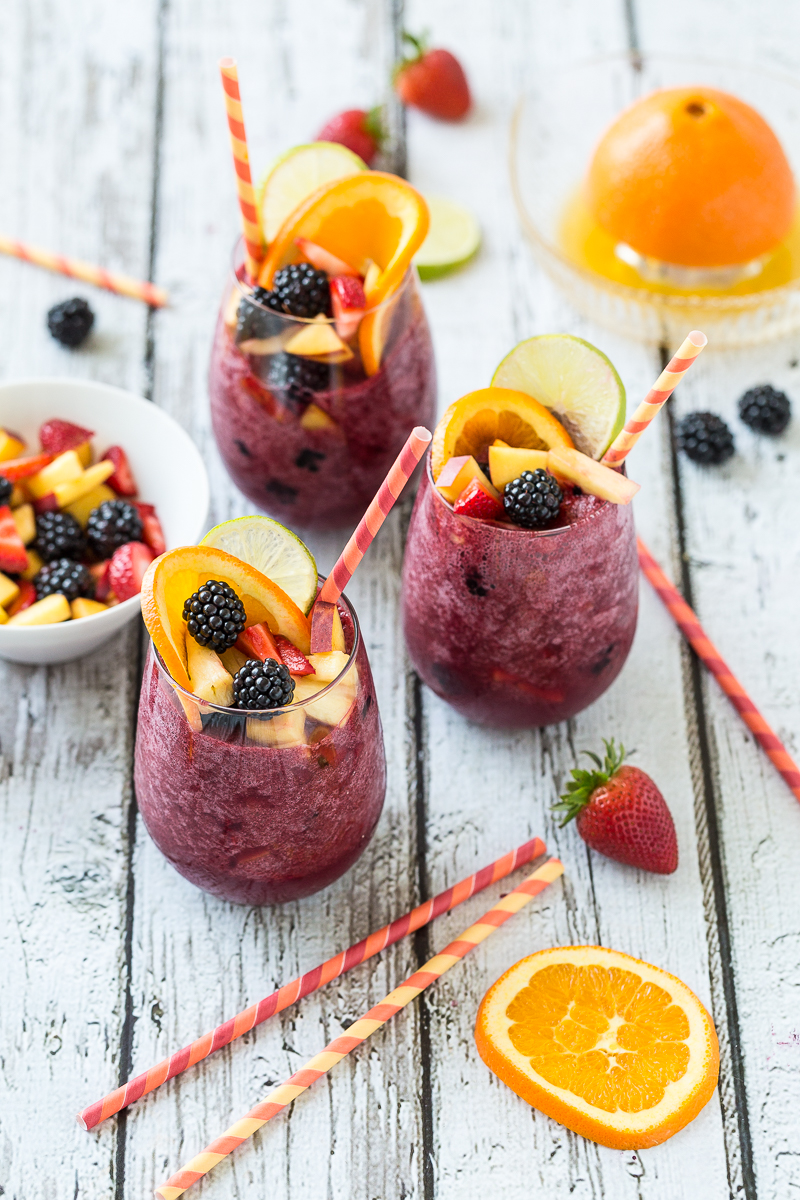 A couple years ago, I started hearing about this new phenomenon called "Kombucha Sangria," where kombucha either replaces the wine or some of the juice in a traditional sangria. I liked the idea of kombucha replacing all of the alcohol altogether and just mixing it with fresh juices and fruits. That sounded like a drink I could get on board with. Then my brain got going and I thought "that actually sounds like a great smoothie concoction as well..." And here we are.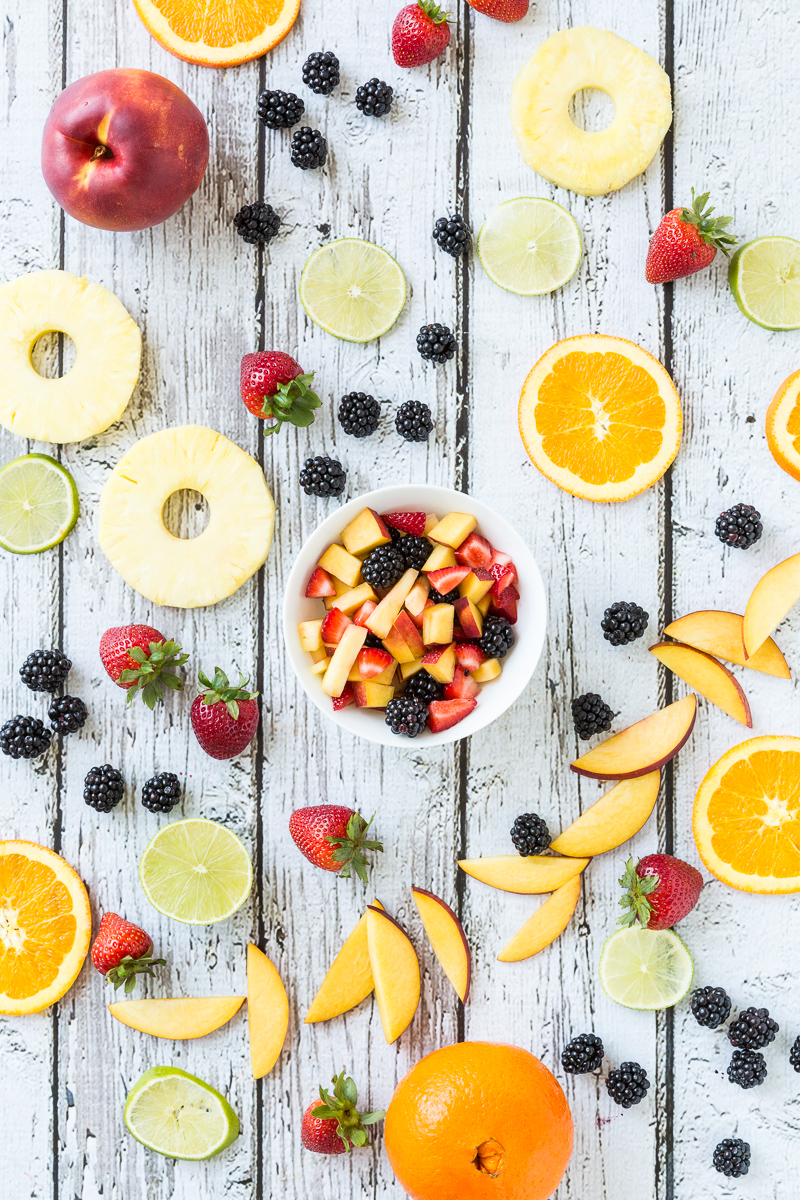 Fresh Nectarine. Frozen berries. Kombucha. Freshly squeezed orange juice and lime juice (I'm dreaming of the day when I can afford a super-fancy juicer, but until then I use an ol' fashioned citrus juicer). Blended into smoothie perfection. Served with and assortment of fresh fruits. Does that not sound so totally incredible and refreshing?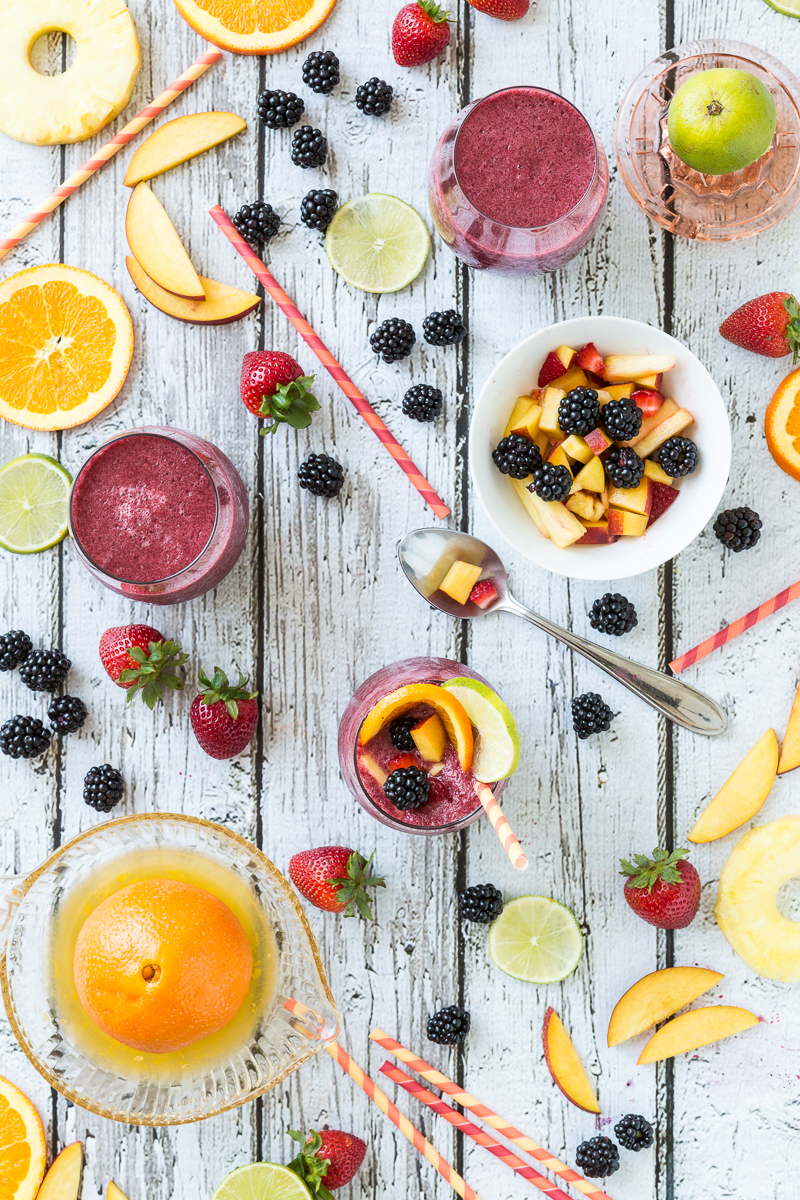 The best part is this: The first sip of this kombucha sangria smoothie is just as good as it sounds. There's no wincing or counting the seconds until my headache kicks in. There's just crisp, cool, fruity rejuvenation that doesn't end with the first drink. Oh no- the second, third, and nineteenth sips are just as good as the first. I don't think I'll have any problems remembering my feeling regarding sangria from now on. I just wish I could say the same for the Slip N' Slide.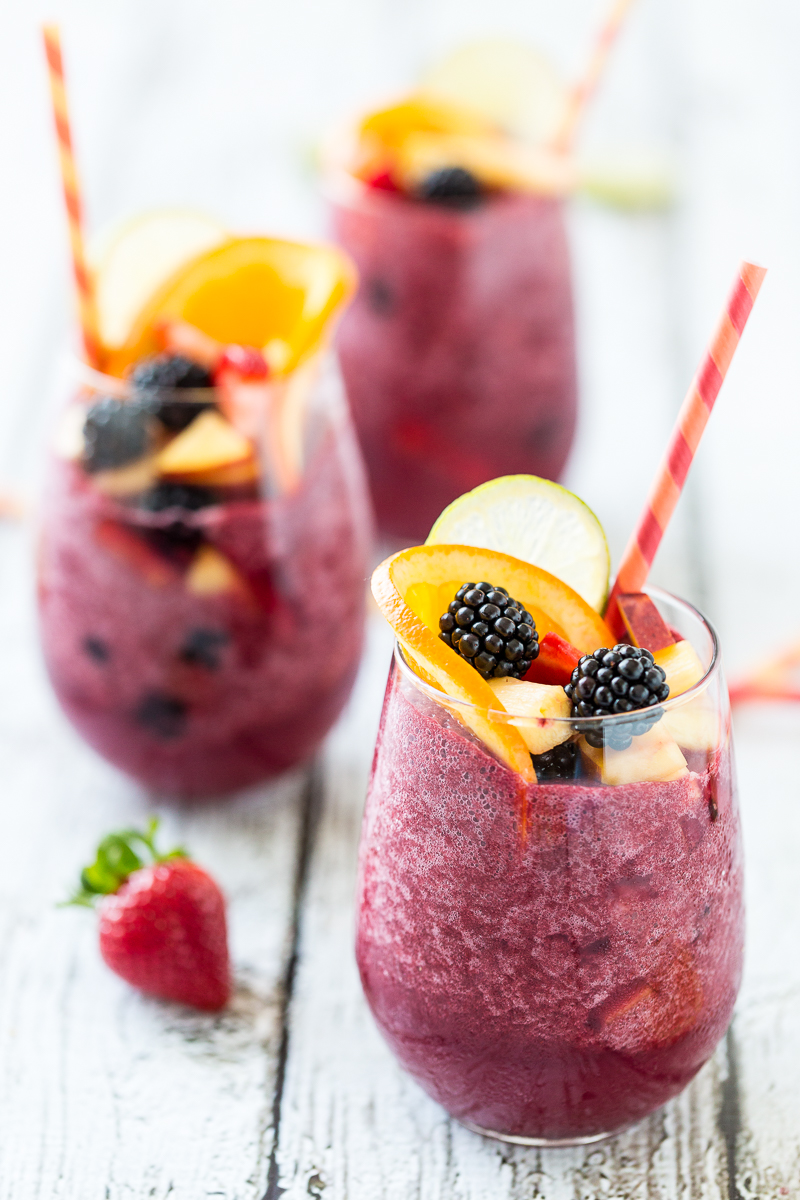 Kombucha Sangria Smoothie
Ingredients
1 cup kombucha
1 cup fresh orange juice
1/4 cup fresh lime juice
1 to 2 nectarines, pitted
2 cups frozen berries
chopped/sliced fruit for topping (strawberries, blackberries, raspberries, blueberries, nectarines, peaches, pineapple, kiwi, apples, orange slices, lime slices)
Instructions
Combine the kombucha, orange juice, lime juice, nectarine, and frozen berries in a blender and blend until smooth. Pour into glasses, leaving plenty of room on top for fruit. Top with chopped/sliced fruit. Serve immediately with both a spoon and a straw for maximum enjoyment. Enjoy!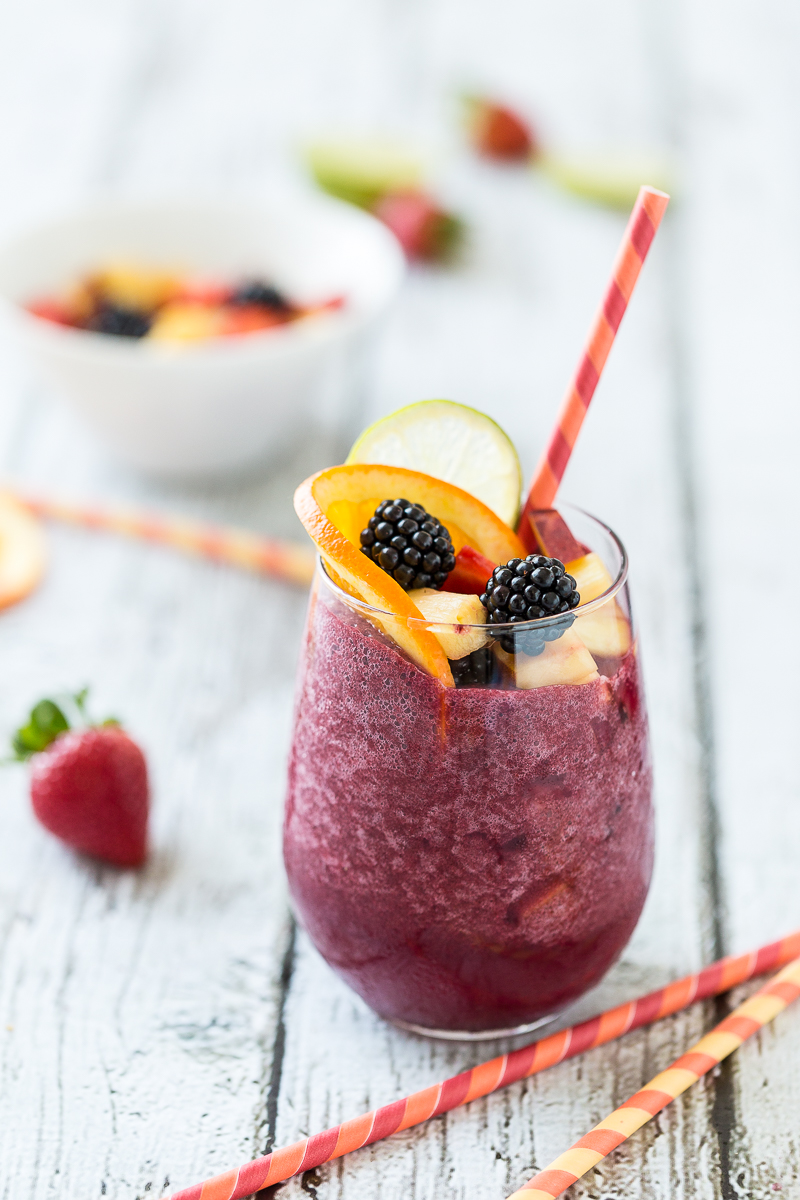 Are you a Sangria fan?
Photography by Chris Miller