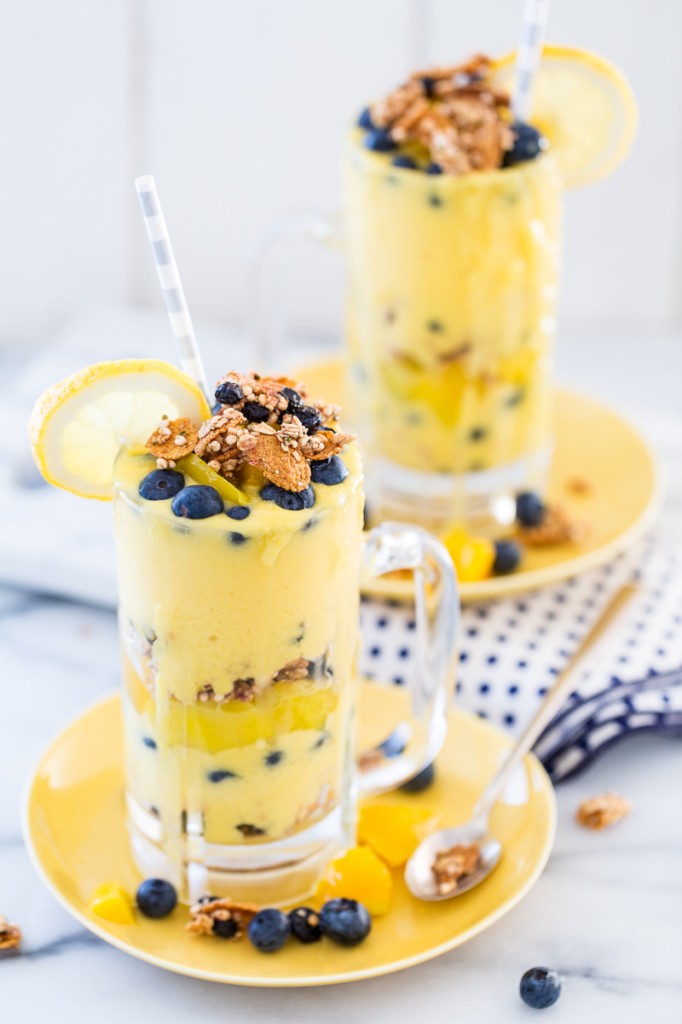 My dad used to make the tartest, most sugary lemonade of all time. The kind where your lips would pucker and you'd slightly wince after every sip. But it was so sweet that I kept going back for another drink. By the time I was done, my tongue was raw and I could probably feel a cavity coming on if I wasn't in the midst of a maniacal sugar-high.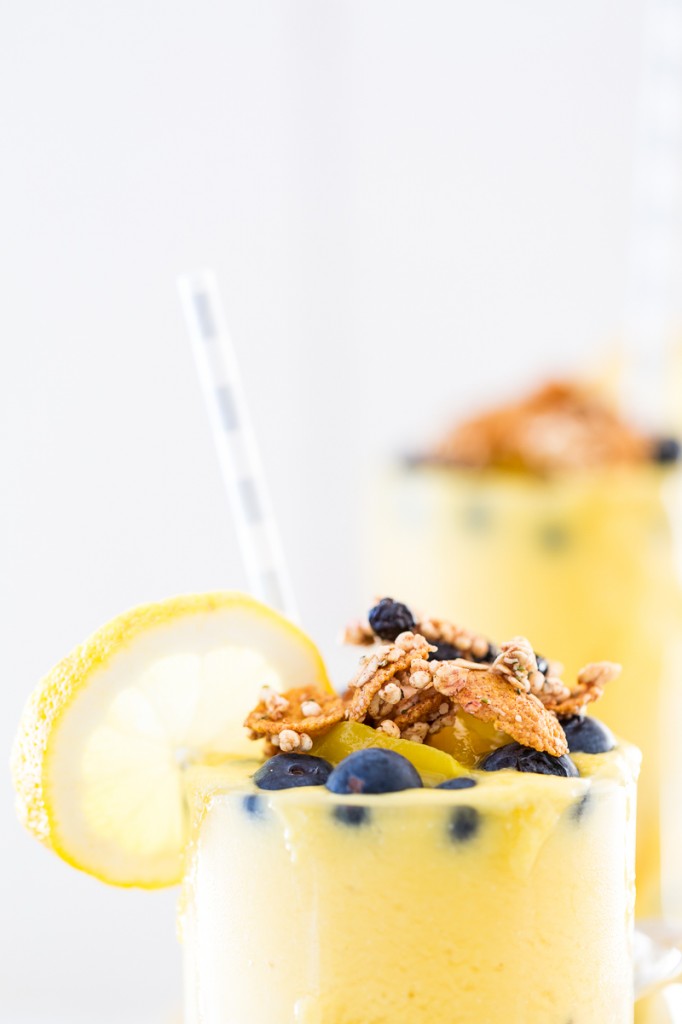 Whenever I would open the fridge and see that pitcher of lemonade I felt so conflicted. Did I want to endure the headaches that came from wincing and puckering so hard? Being the sassy little sugar-fiend that I was, though, I could never resist.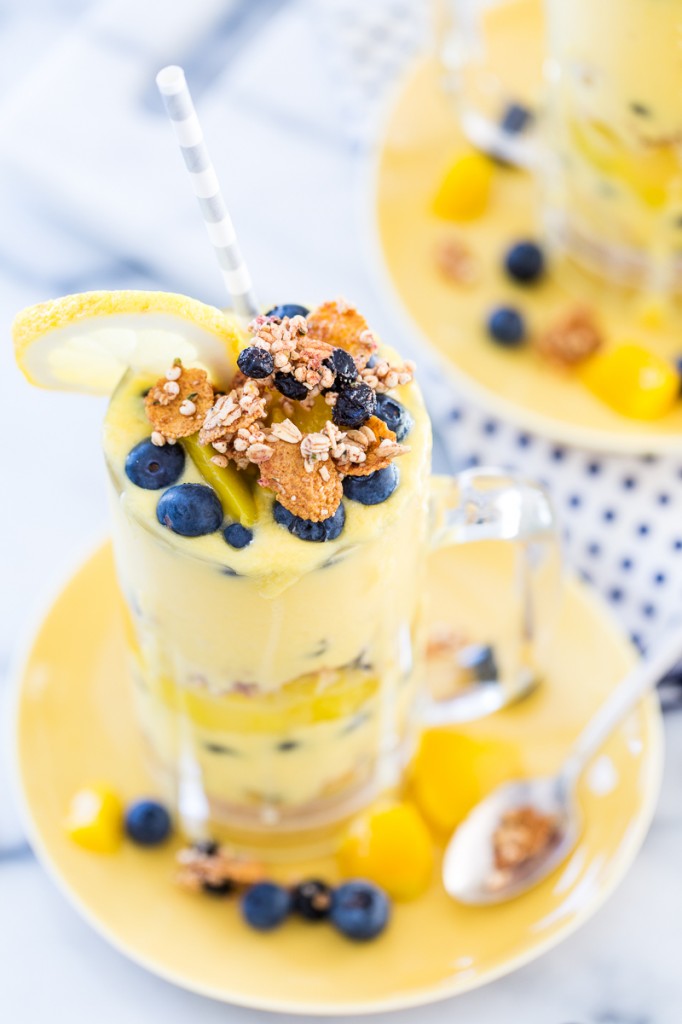 By the time I was old enough to realize I could resist the temptation of that lemonade I was a young college girl in her early twenties and on her own for the first time (last year, basically). After moving out, I lost the desire to ever drink lemonade again. "That overly sugary lemon concoction will never again touch my lips," I dramatically thought to myself. It lasted until I was about 30 (I mean, er... uh, 21?) and I discovered the sugar-free lemonade at none other than the LA eatery, Lemonade. After finding that delight, I found myself having occasional lemonade cravings. Recently, I began making smoothies with lemonade and fruit and I have to say, it is my new favorite thing.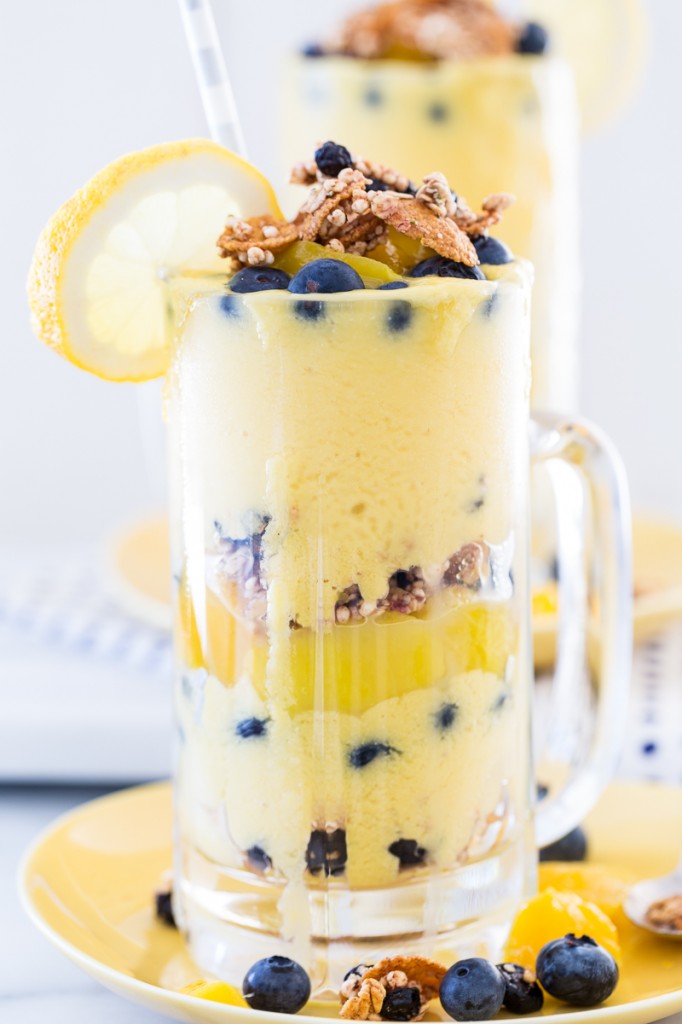 I know that my body does not handle sugar very well (who can blame it after my childhood addiction?) so I do my best to make smarter choices when it comes to sweeteners when I can. I use xylitol, coconut sugar, coconut nectar, brown rice syrup, and other liquid sweeteners, but what I use most frequently is stevia. I add a little to my morning oatmeal, my smoothies, my tea, and I sometimes even bake with it. One of my favorite brands is NuNaturals because their stevia has a clean, simple flavor with no aftertaste and their powdered stevia does not clump when you add it to liquids. They also have a variety of other sweeteners, some of which I've reviewed before. Recently, NuNaturals came out with a variety of flavored liquid stevias, similar to their vanilla stevia, and they were kind enough to send me some to sample. So far, I've tried the Orange, the Cherry, and the Cherry Vanilla, but so far my favorite has been the Lemon Stevia. I've added it to my tea, granola, and now this Mango Lemonade Smoothie to help impart a stronger lemon flavor. I tasted the smoothie before and after I added it and I was amazed at how much of a lemon flavor it imparted.

I also added to the smoothie a teaspoon of NuNatural's new Oat Fiber. It has zero calories but adds fiber to any recipe. Since I normally add fiber to my smoothies by way of a couple handfuls of greens, I decided the oat fiber was a great way to add that extra bit of fiber. To make this a full-fledged breakfast, I decided to make a parfait with my sweet and tart mango lemonade smoothies. I layered it with blueberries, chopped mango, and Lemon Blueberry Granola for a bright, refreshing breakfast that was perfect after my morning workout. And I had zero puckering-induced headaches or crazy sugar-highs so it was definitely a "Win" in my book.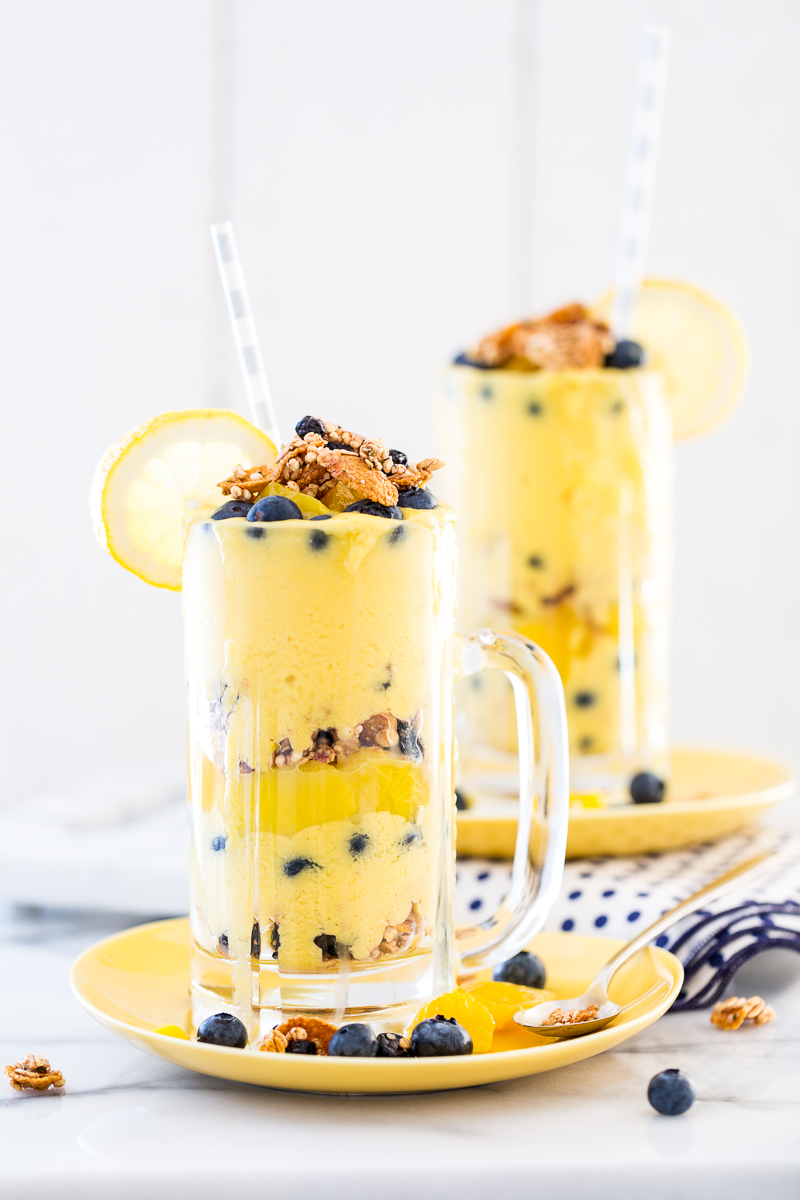 Mango Lemonade Smoothie Parfait + A GIVEAWAY!
Ingredients
1 1/2 cups chopped frozen mango
2/3 cup water
1/3 cup lemon juice
1/4 cup cashews (if not using a high-speed blender, soak the cashews in water for 1 hour prior to blending)
1 teaspoon lemon zest
1 teaspoon NuNaturals Oat Fiber, optional
10 to 15 drops of NuNaturals Lemon Stevia or regular stevia
Blueberries
1 mango, peeled, pitted, and chopped
Lemon Blueberry Granola
Instructions
Combine all of the smoothie ingredients in a blender and blend until smooth.
In 2 jars or glasses, add about 1/4 cup of granola. Divide half of the smoothie between the 2 containers. Add a layer of blueberries and then a layer of chopped mango. Add another 1/4 cup of granola and the divide the remainder of the smoothie between the two glasses. Top with more blueberries, mango, and granola. Serve immediately. Enjoy!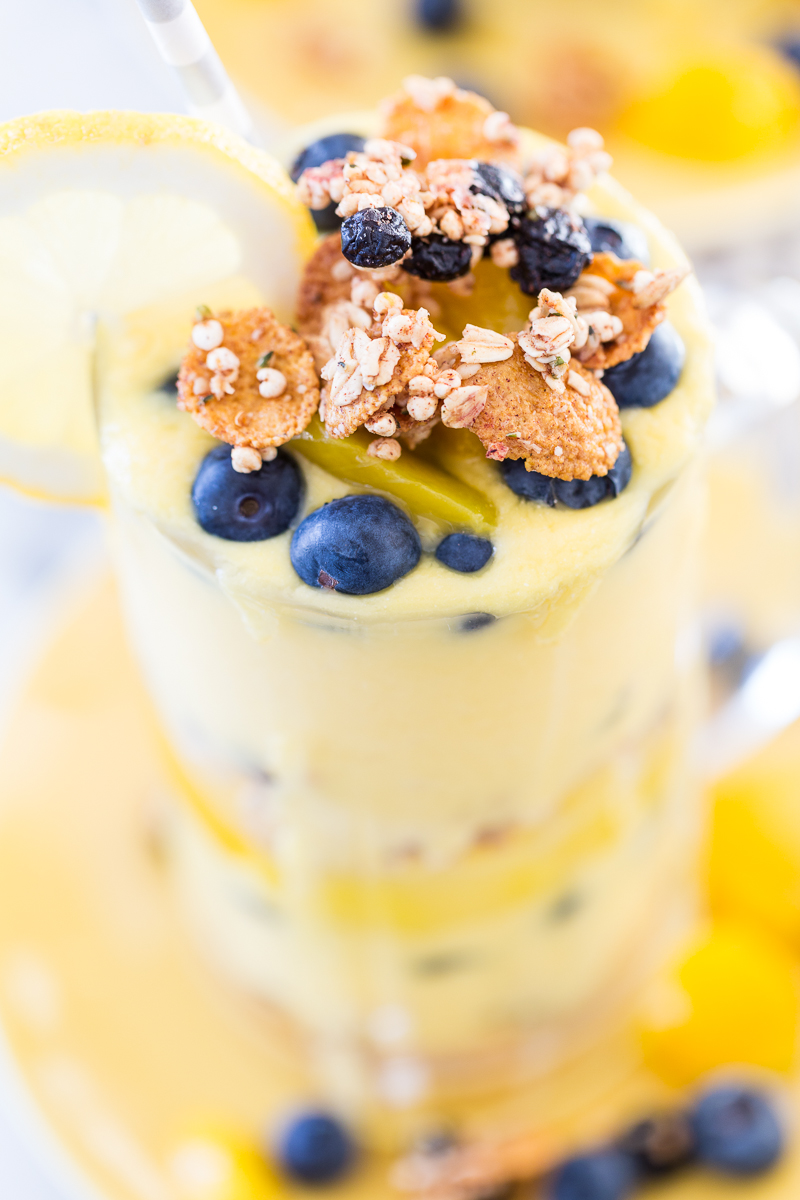 NuNaturals has not only been kind enough to let me sample these products, but they're letting me giveaway a NuNaturals prize pack containing one bottle each of the Lemon, Cherry Vanilla, and Peppermint Flavored Stevia Liquids, PLUS a 50 packet box of NuStevia White Stevia Powder packets, AND a FREE Bonus Product! The whole package retails for over $50. And if that wasn't great enough, I get to pick 4 WINNERS and the giveaway is open to all of my readers, worldwide! The giveaway will run until 11:59pm on 4/23/14. Please use the box below to enter.

Thank you so much to NuNaturals for letting me try these products and for hosting the very generous giveaway. Thank you to all of you for stopping by!
Do you use alternative sweeteners? What is your favorite way to use them?
Photography by Chris Miller
Disclaimer: I was given these products to try but the thoughts and opinions expressed here are my own.