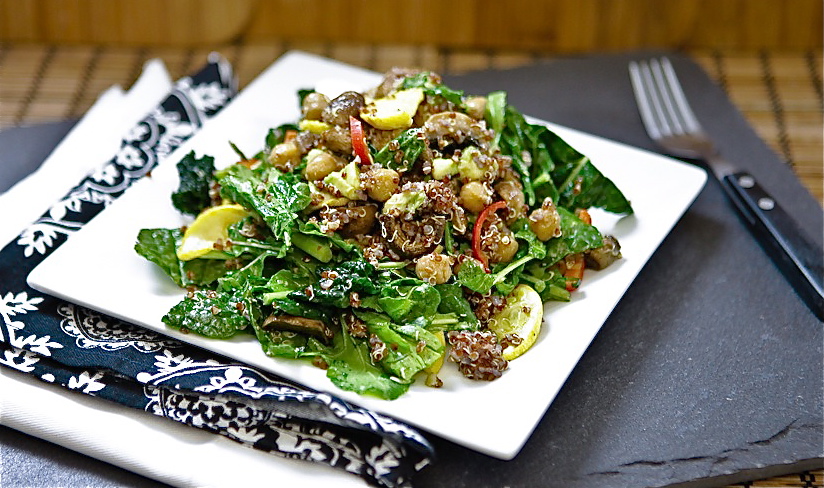 When I was a personal trainer, I had a client who was very dear to me.  Kim was one of those people who I immediately hit it off with and every session (three times per week) was spent catching up on each other's lives (what we'd done recently, new things we'd cooked, vacation plans, family issues), and there was some exercising too.  Kim was such a strong, intelligent woman who was unapologetically herself all the time.  She became quite a role model for me.  Over the course of five or six years, we got to know each other quite well, and when I decided to leave my job as a personal trainer and go to Europe, she was one of the people I knew I would miss most.  She was extremely supportive of my decision and before I left, Kim told me something that has stuck with me ever since: "Life is like surfing.  You can try to control the wave, which is impossible and will cause for a very bumpy ride, or you can just ride the wave where it takes you.  Either way, you will end up in the same place."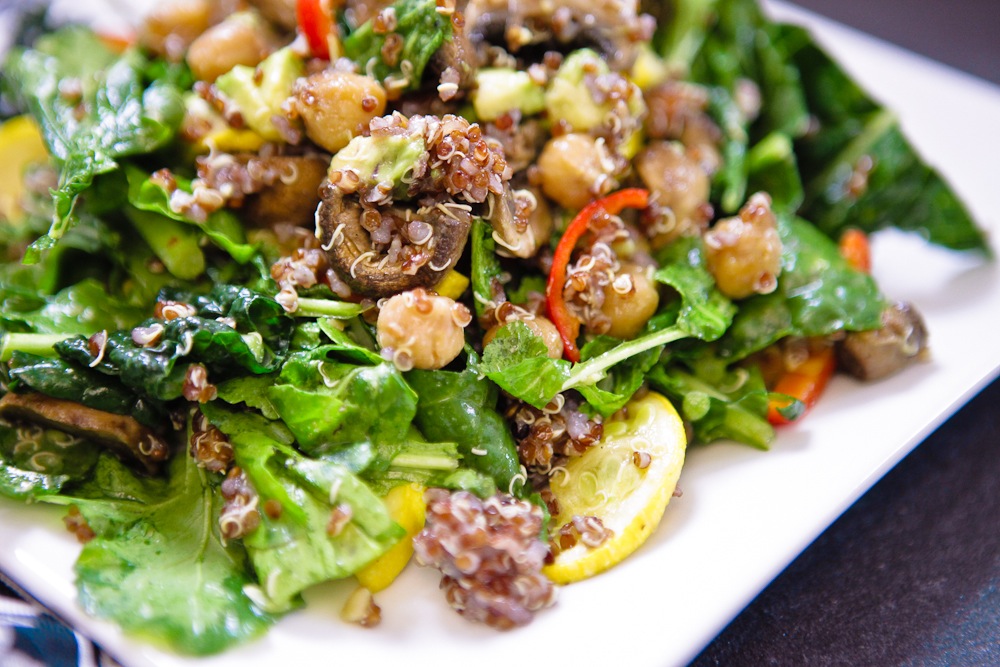 This little bit of wisdom rings true for me constantly.  There are times when the wave takes a turn I didn't expect, and my first instinct is to struggle and pull it back to where I had expected it to go.  Though it isn't always the case, I've become very good at just ignoring that initial instinct and going where the wave takes me.  Sometimes, however, I need a reminder.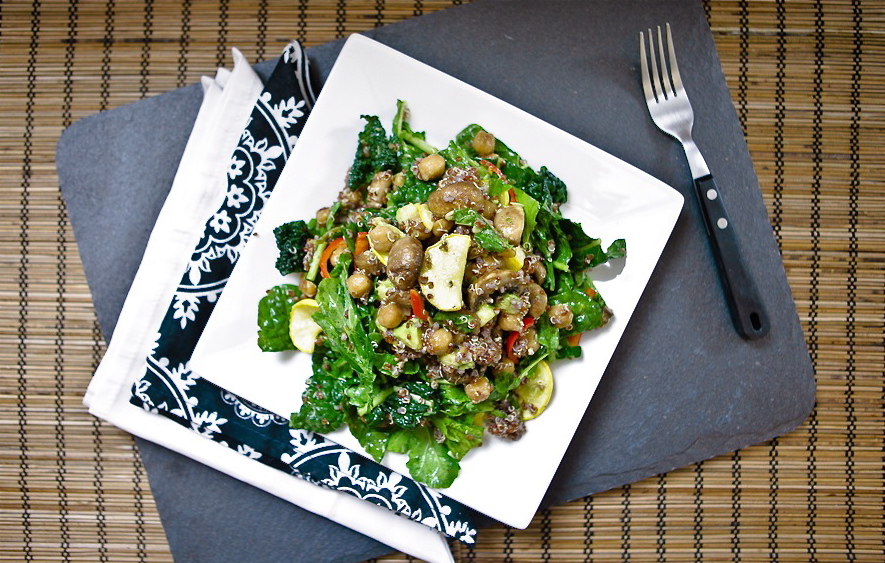 Most recently, I was in the kitchen, trying out a recipe I had dreamed up.  I'm not going to go into details, but it was something I had never done before, and rather than do my research, I decided to just throw myself, head-first, into this experiment with hopes for the best.  I got an early start and began to create this elaborate dish, but about half-way through, I knew that it was going to flop.  My instinct was to add a little more of this and a little more of that to see if anything could save what I had expected to be an amazing meal.  Nothing worked.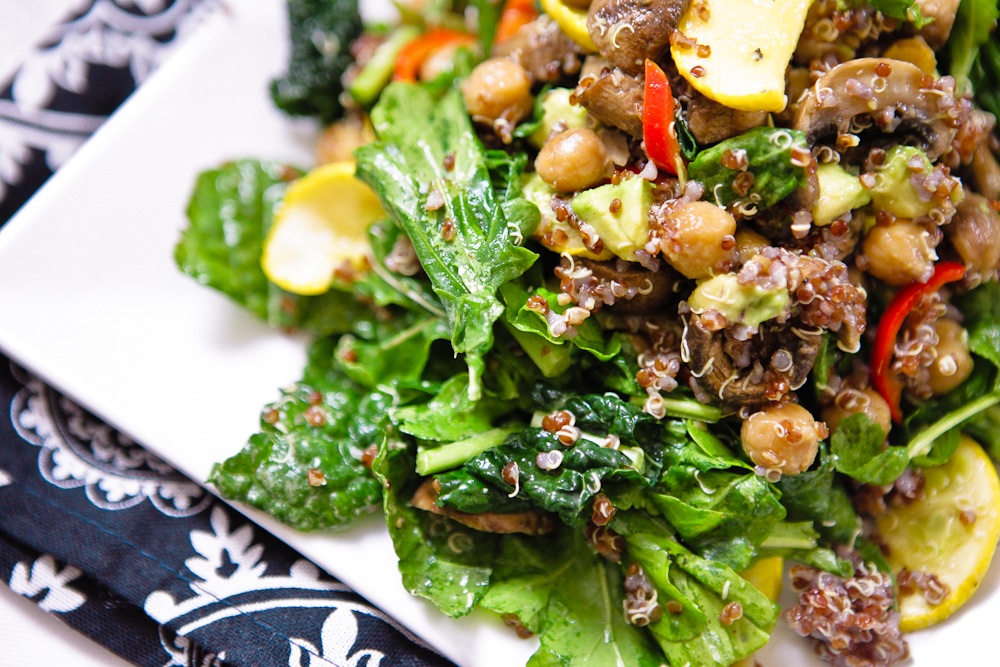 I left the kitchen, with part of the dinner in the trash (a heart-breaking experience in and of itself), and some unused ingredients sitting on the counter.  I sat out on the front porch for a bit, trying not to fixate on what exactly had gone wrong and what I could have done differently, until I realized that I was still trying to control the wave.  I made the conscious decision to just ride the wave.  Dinner was still going to be made, regardless of the bit of turbulence I had hit, and I had some unused ingredients that had a different destination that what I had planned.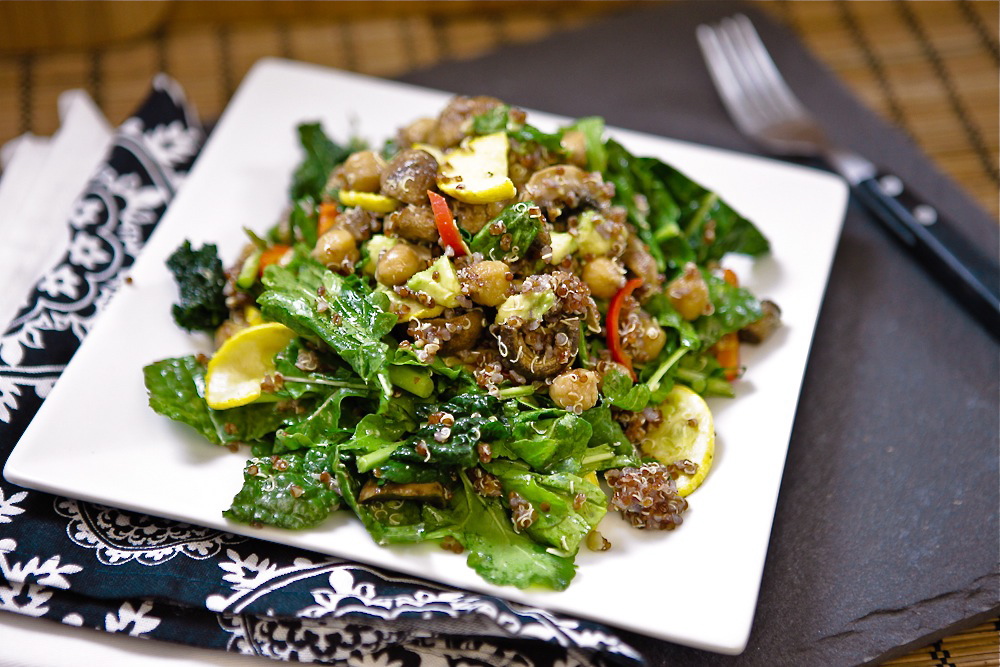 This salad is just a simple collection of seasonal produce (most of which came in my most recent CSA delivery), and may not seem all that exciting.  It is so delicious, however, and so full of nutrients- it's the kind of salad that makes you feel really good after eating a big bowl of it (So good, that I've made different versions the last couple nights as well).  This salad, for me, was also a reminder to just ride the wave.  The bumpy waves occurred because I needed to be shifted into a different direction.  No matter how much I tried to make it something else, this salad was going to happen.  As always, I'm quite pleased with the direction the wave pulled me.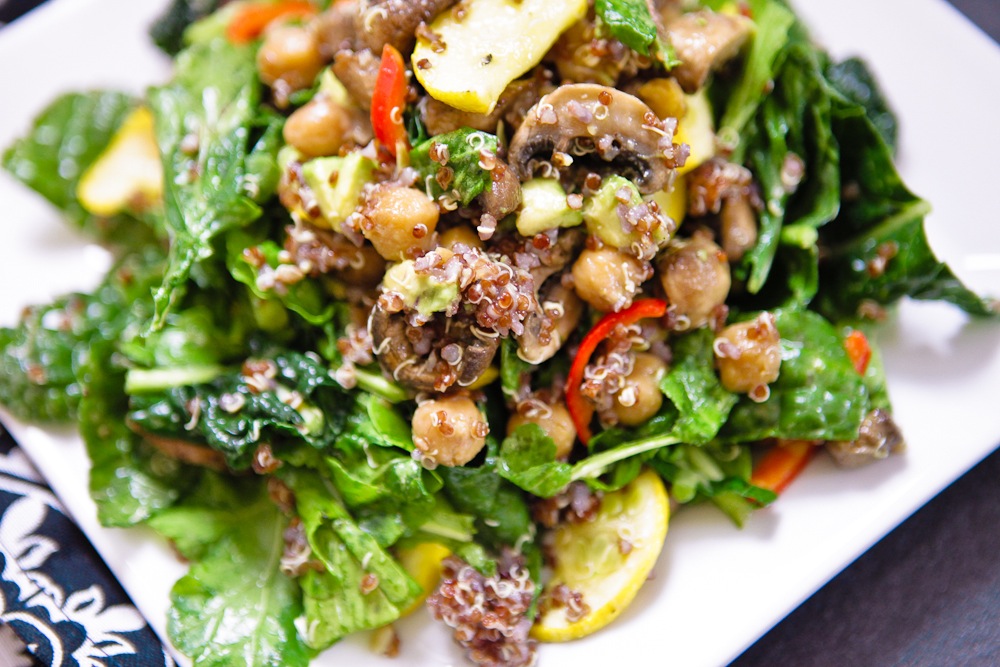 SUMMER VEGETABLE SALAD
Ingredients:
1 ½ cups thinly sliced yellow squash (I used two 8 ball yellow squash, halved, and thinly sliced)
1 cup crimini mushrooms, halved
olive oil spray
salt and pepper to taste
2 cups fresh kale, roughly chopped
2 cups fresh arugula, roughly chopped
juice from 1 lemon
½ tsp lemon zest
drizzle of white balsamic vinegar
½ tsp olive oil + drizzle of olive oil
1 14.5oz can chickpeas, rinsed and drained
1 T Bragg Liquid Aminos
½ cup cooked red quinoa, cooled
2 sweet baby bell peppers, seeds removed, halved and thinly sliced
½ avocado, cut into small pieces
Instructions:
Preheat oven to 375.  Line a baking sheet with parchment paper.  Spread the yellow squash and mushrooms out on the sheet and lightly spray with olive oil.  Salt and pepper to taste, then toss to fully coat.  Place baking sheet in warm oven and bake for 15 minutes, flipping halfway through to cook evenly.  Remove from oven and let cool.
In a large bowl, combine the kale with the lemon juice, lemon zest and drizzles of olive oil and white balsamic vinegar.  Toss to combine and massage the kale for about 3-5 minutes.  Add the arugula, toss to combine, and set aside.
Heat the olive oil in a large pan over medium heat for about 30 seconds.  Add the chickpeas and cook for about 2 minutes, stirring frequently.  Add the Bragg Liquid Aminos and cook until liquid is dissolved, stirring frequently.  If it starts to stick, lower the heat.  When the chickpeas are done, they should be a darker brown, with a slightly toasted exterior.  Remove from heat and let cool.
Once the beans and veggies are cool, add to the bowl with the kale and arugula.  Add the baby bell pepper slices, avocado, and quinoa.  Toss to combine and serve immediately, at room temp, or chill for 30 minutes before serving.  Enjoy!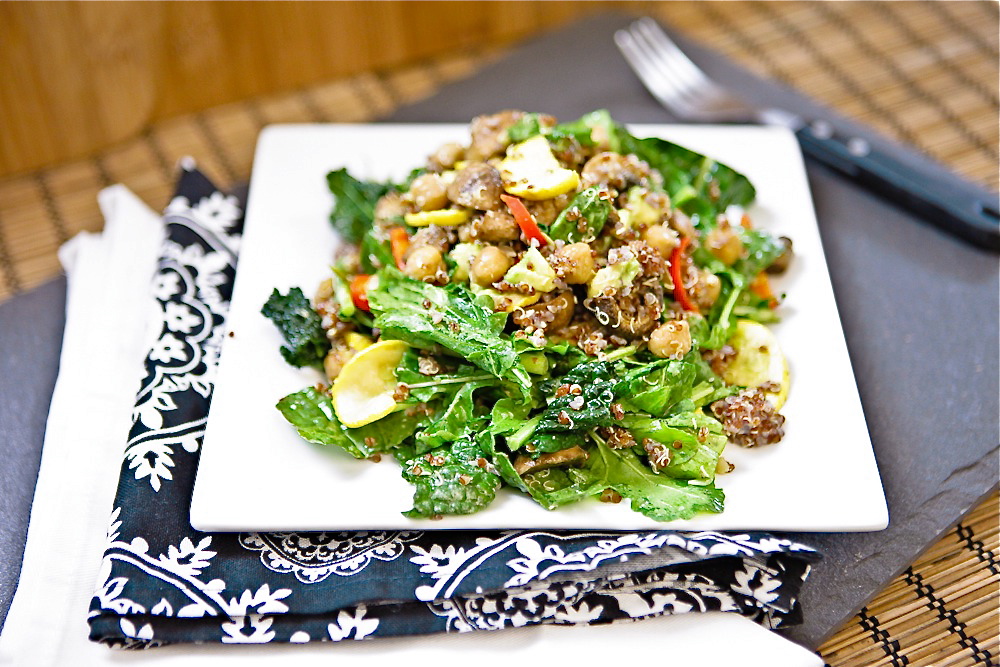 In other news, yesterday I won the Post Punk Kitchen Vegan Chopped Challenge with my Sweet & Salty Ice Cream Layer Cake!  I am on cloud 9 and just overflowing with gratitude.  Thank you to all of you who shared your kind words- it truly means the world to me.
All Photos taken by Chris Miller

© Kristy Turner and Keepin' It Kind, 2012. Unauthorized use and/or duplication of this material (content and images) without express and written permission from this blog's author and/or owner is strictly prohibited. Excerpts and links may be used, provided that full and clear credit is given to Kristy Turner and Keepin' It Kind with appropriate and specific direction to the original content.