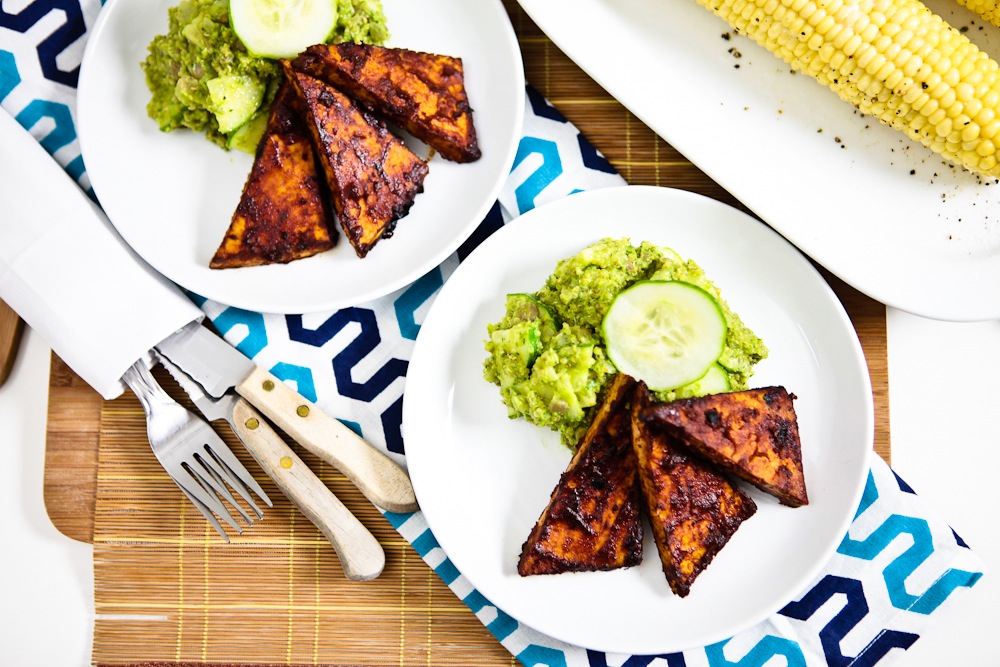 Since moving to Marina del Rey two years ago, we've discovered several things about our neighborhood.  We share the 'hood with a TON of ducks (Chris and I refer to them as the Duck Gangs since they hang out in packs) and though they are partial to kicking it in front of the library, you can sometimes find them mischievously loitering in front of our home.  I think you are required to have a canine companion to live here, as dogs make up a strong majority of the demographic here in the marina, and you will likely learn your neighbor's dog's name before you learn your neighbor's.  Our neighborhood, though usually quiet and peaceful, becomes a mad house during the holidays, the fourth of July being no exception.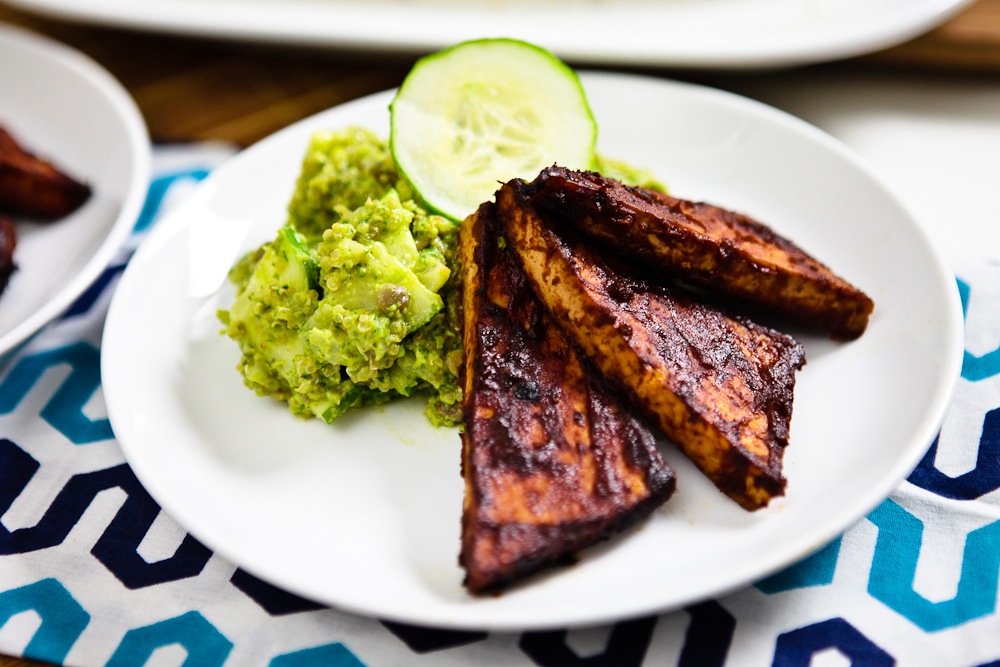 Each of the streets in our neighborhood are walking streets, which during large holidays, such as the 4th, turn into street-long parties, red Solo cups in the hands of each inhabitant.  Our usually deserted beach is absolutely packed.  After 2 or 3pm, the main street, which adjoins all the little walking streets, closes to car traffic so you are unable to come or go unless you are on bike or foot.  This is not really mine or Chris's scene, so we prefer to stay in with all windows open so we can eavesdrop on the hilarious drunken conversations which occur.  Our favorite from this last Memorial Day: Drunk Man (addressing his dog):  "I love you man, but barking has always been your downfall."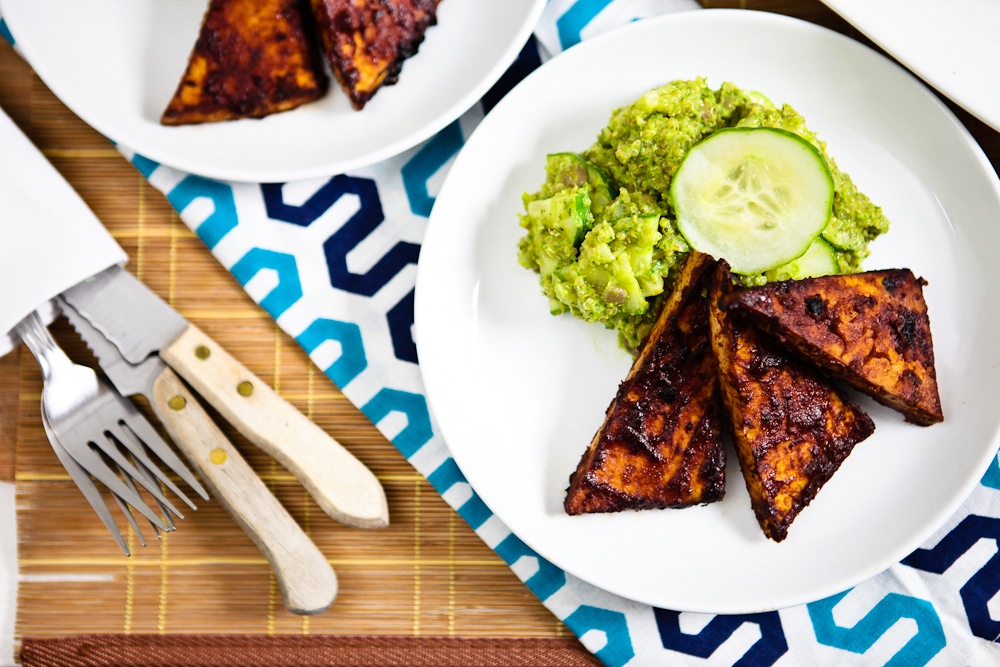 Since we are planning on staying in, and we are twinless for the week, we are planning a festive little menu for two.  For the main course, I will be serving some baked BBQ Tofu Cutlets.  This is basically the same recipe that I used here, but in cutlet form, and seemingly sprinkled with a little more awesomeness.  To go with it, I made up a quick avocado cucumber salad and boiled some corn on the cob.
Whatever your plans, be it partying like a rockstar, or staying in for the day, I hope this gives you some fun ideas for your 4th of July menu.  Have fun!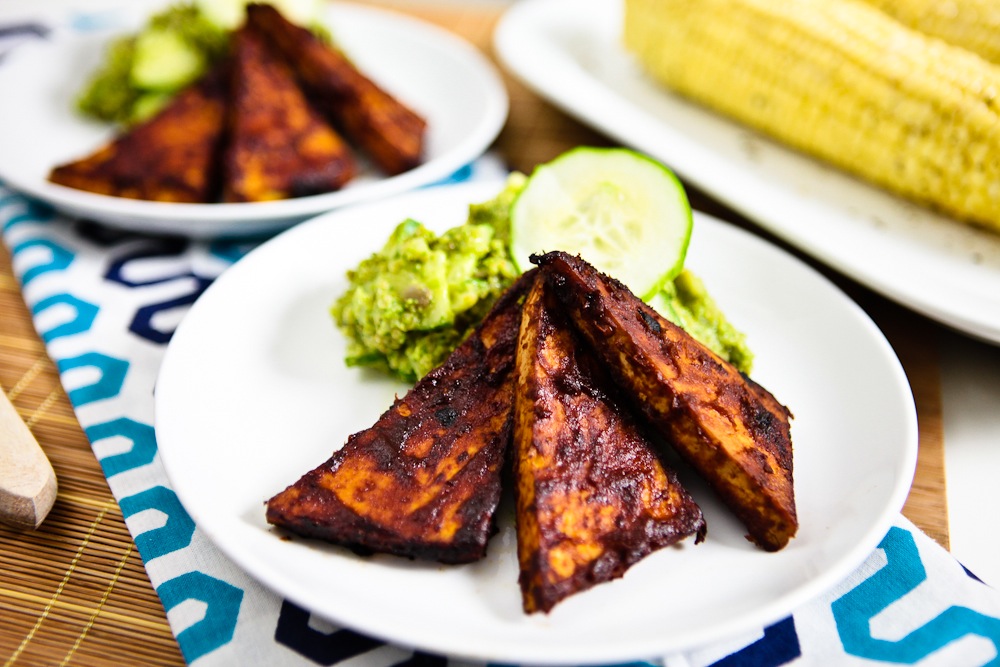 Ingredients
1 package of extra-firm tofu, drained and pressed overnight or up to 24 hours
1/2 cup + 1-2 tablespoons barbecue sauce, separated (I like the Homemade BBQ Sauce from Veganomicon, if you want to make it yourself, but I just used Organicville's Tangy Barbecue Sauce, made with Agave Nectar)
1 1/2 tablespoons balsamic vinegar
1 1/2 tablespoons Bragg Liquid Aminos (or tamari/soy sauce)
Instructions
Preheat oven to 375. Lightly grease, or spray with olive oil, a shallow baking dish, such as a 9×9 casserole dish.
In a small bowl, combine the 1/3 cup barbecue sauce, balsamic vinegar and Bragg Liquid Aminos. Pour into the shallow baking dish.
Halve the pressed block of tofu, horizontally. Thinly slice the two blocks into two thinner blocks, so you have 4 tofu sheets, all roughly 2 inches by 4 inches. Cut each of the "sheets" diagonally so that you have 8 triangles.
Place the triangles in the barbecue sauce mixture and flip to coat each side. Spread the triangles out evenly in the dish.
Place the baking dish in the oven and allow tofu to bake for 30 minutes, flipping the triangles halfway through to cook both sides evenly.
After 30 minutes, drizzle 1-2 tablespoons of barbecue sauce over the tofu and toss to combine. Place back in the oven for another 10 minutes, flipping halfway to cook both sides. Remove from oven and serve immediately. Leftovers will keep in the refrigerator for 1-2 days. Enjoy!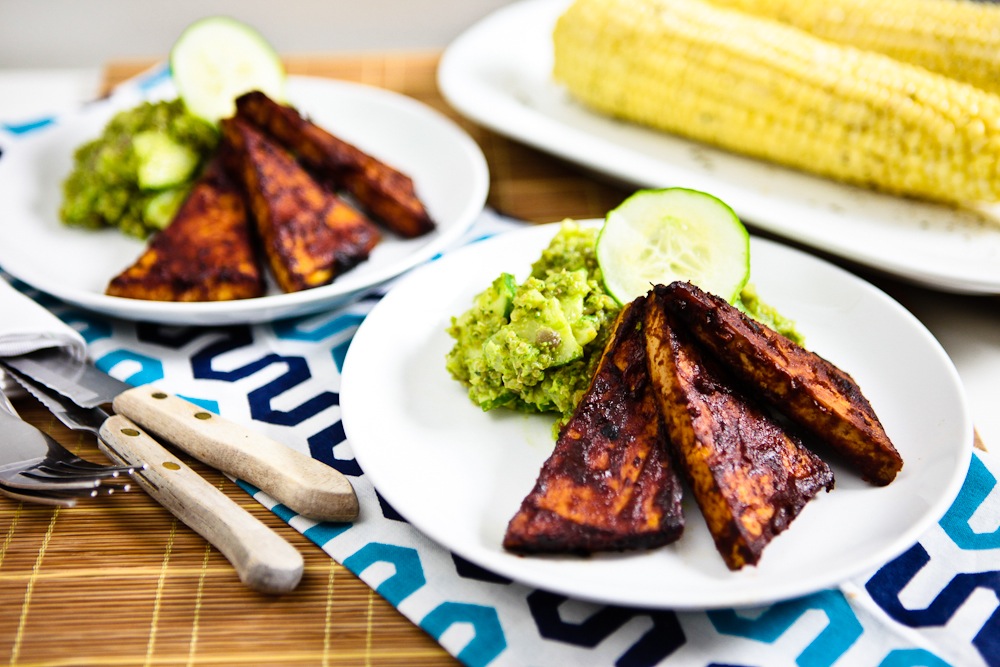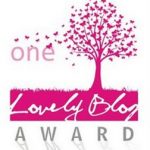 I also need to take the time to thank two people, who have both awarded me with the One Lovely Blog award!  This is so long overdue (I'm horrible about remembering to do these things), but I want to thank Heather at Sunday Morning Banana Pancakes and Reia at The Cruelty Free Review for giving me this honor.  I am so flattered and filled with warm fuzzies.  Thank you so much, ladies!
Photography by Chris Miller