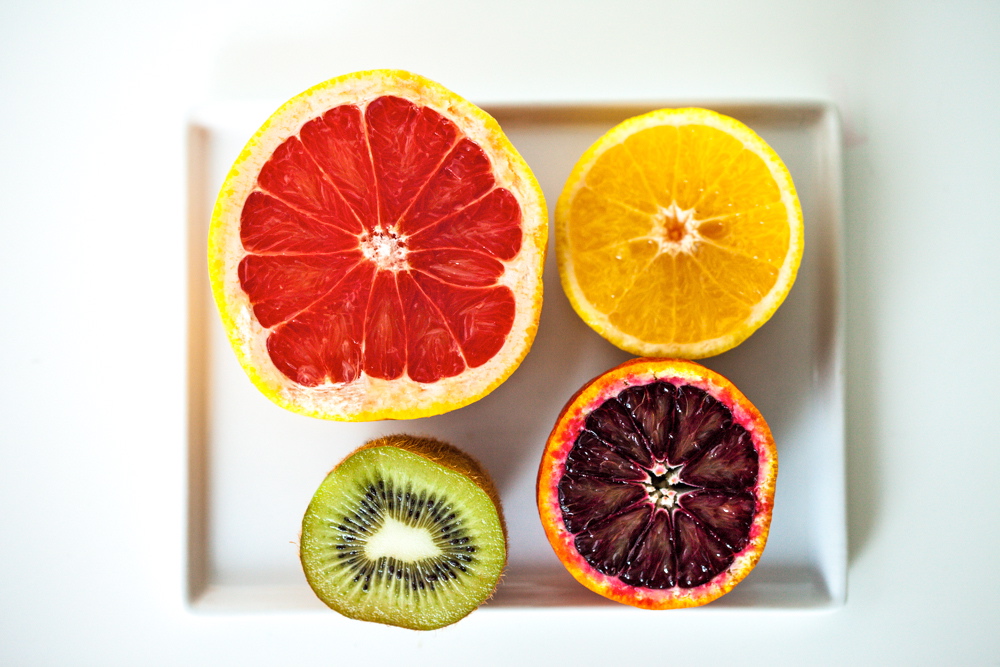 Do you know what's awesome on a dreary winter day?
Yes, okay, warm soup.  And a fireplace.  And a warm blanket that your mom crocheted for you (maybe that's just me).  And hot cocoa.  I get it- warm stuff is really nice on a cold day.  But do you know what will brighten your day and give you tons of energy during a time when you'd rather be cuddled up underneath a blanket?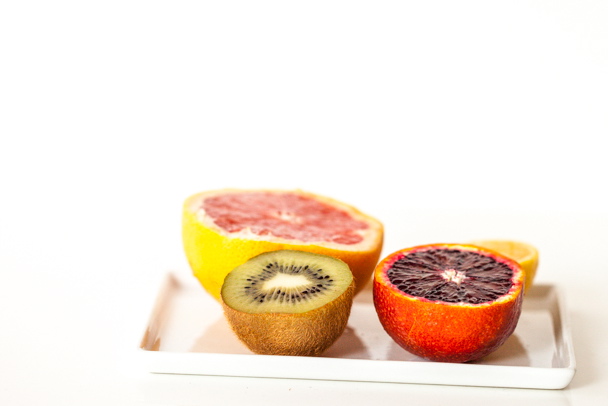 A bright citrusy green smoothie, full of all of that citrus fruit from your CSA that's just building up on the counter, that's what!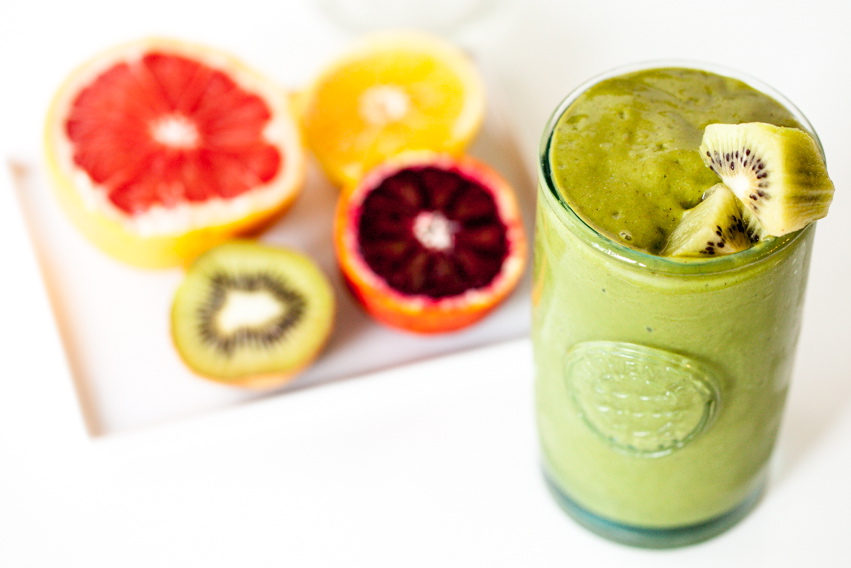 I recently discovered this while making my lunch smoothie.  I finally had to face that Tower o'Citrus that I'd created.  Don't get me wrong- I love citrus fruits.  I just never think to eat them during the day.  I'm much more likely to reach for some strawberries or an apple for a snack or to use in my smoothies.  I might use an orange in a salad here or a pizza there, but for the most part, the poor things are forgotten.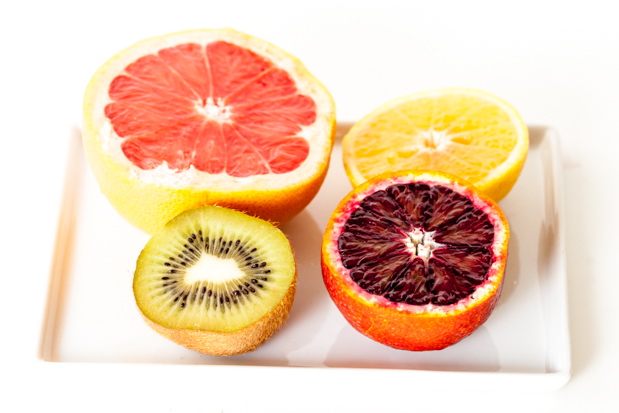 I dove right in.  Check.  Half of a ruby red grapefruit?  Check.  Half of a Wekiwa (it's a type of tangelo, from what I understand)?  Check.  Half of a blood orange?  Check.  I also used one of the kiwis I had laying around (I make it sound like my home is bursting at the seams with random fruit, but rest assured, they're all piled in one bowl on the counter or in my fruit drawer in the fridge) as well as some frozen mango to add sweetness and body.  A banana would work well instead of mango, and any other citrus fruits you have laying around would be great if you don't have the ones I mentioned.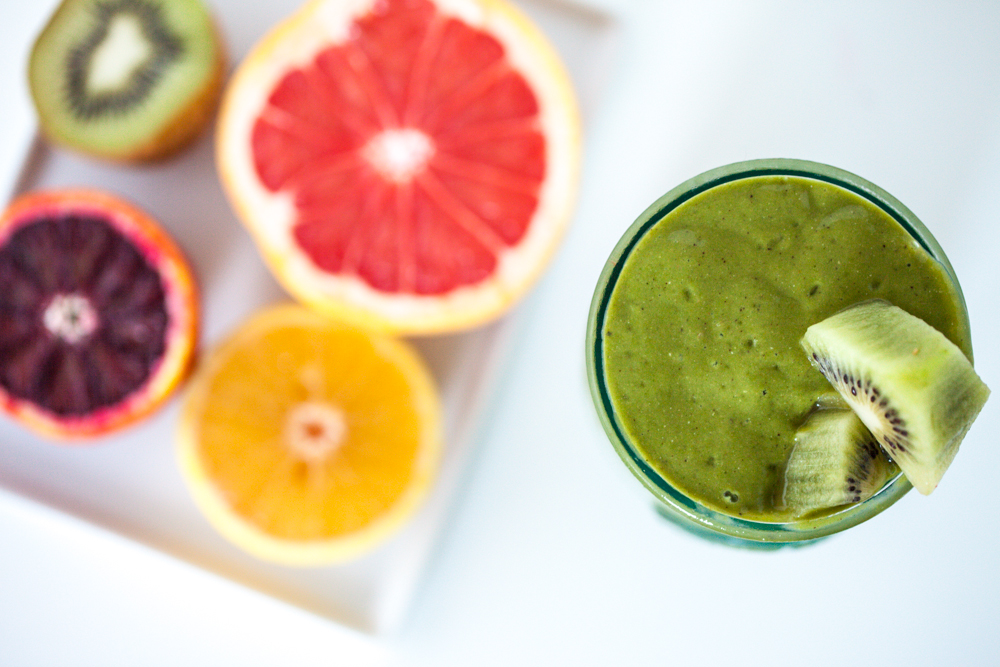 I added the little nutrient powerhouses we like to call hemp seeds as well as a ton of spinach (though kale or collards or chard would be great here too).  Before I knew it, I was in citrus heaven.  And I had a ton of energy.  I've been dealing with some weird insomnia which leads me to not being able to get myself out of bed as early as I'd like.  It also causes me to be pretty drained in the afternoon by the time I have my lunch smoothie.  This smoothie perked me right up and gave me more energy and focus than I'd had all day.  The fact that it was super delicious didn't hurt either.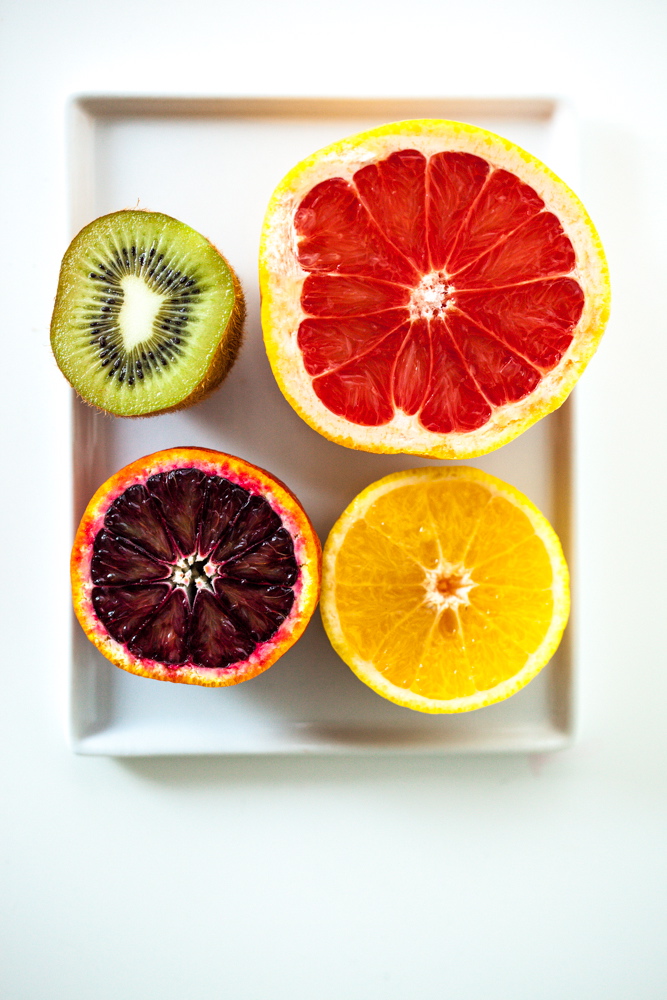 The brightly sweet and tangy flavor of this citrus green smoothie has been my go-to smoothie every day since then.  Since my CSA is still sending me loads of citrus, I don't see them coming to an end any time soon.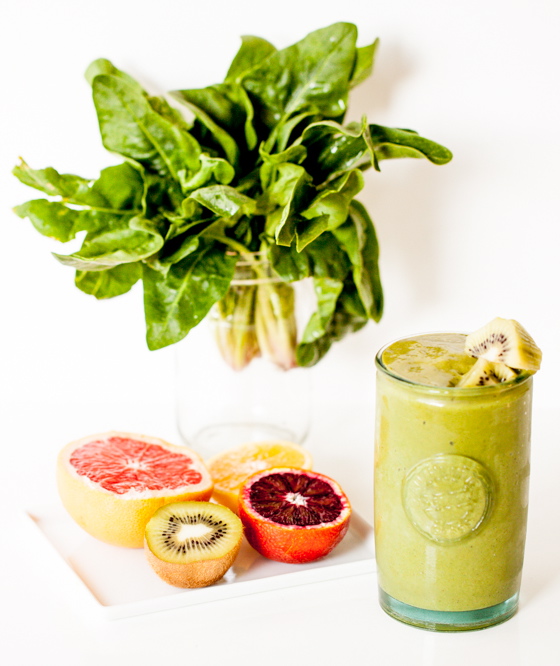 Winter Citrus Green Smoothie
Ingredients
1/2 a grapefruit, seeds removed and peeled
1/2 a tangerine/tangelo type fruit, seeds removed and peeled
1/2 an orange, seeds removed and peeled
1 kiwi, peeled
1 cup diced frozen mango
2 1/2 cups spinach, cleaned and stems removed
1/2 cup almond milk, plus more for thinning the smoothie out
1 1/2 tablespoons hemp seeds
1 heaping teaspoon maca powder (optional)
2 ice cubes (optional)
Instructions
Place all ingredients, except the ice cubes, in a high-speed blender (or regular blender) and blend until smooth. Add more almond milk as needed to thin it out to desired consistency. For an icier smoothie, add ice cubes and blend until smooth. Pour into a glass and enjoy!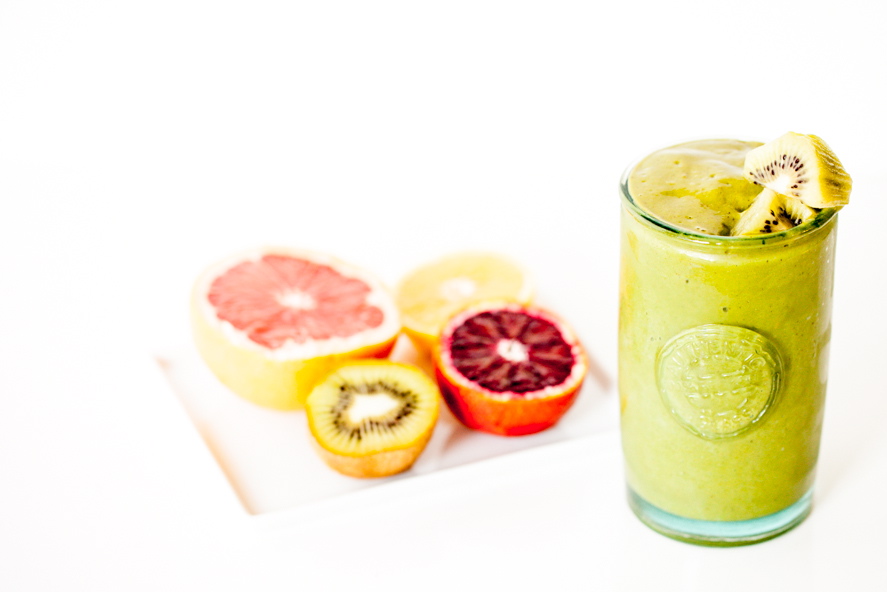 What kind of smoothie are you enjoying these days?
Photography by Chris Miller