First of all, thank you so much for all of your support and kind, encouraging comments and emails regarding Monday's post. I can't tell you how much it warmed my heart. It's not that I was feeling nervous about going gluten-free or unsure of the "rules," but you all have definitely made me feel more at peace with my choice. And I loved hearing from all of you who are also dealing with Hashimoto's or other thyroid troubles. I can't wait to get the Hashimoto's page up so we can connect with and learn from each other!
Secondly, I have some winners! Thank you to all of you who entered the OATrageous Oatmeals and The Lusty Vegan giveaways. Congratulations to Sara Rose, the winner of the OATrageous Oatmeals giveaway and JH Wiener, the winner of The Lusty Vegan giveaway!
Now, let's get to business. Recently, I was contacted by Alive & Radiant to try their Kale Krunch kale chips. Because it's a known fact that vegans love their kale chips, naturally, I jumped at the chance. I'd seen the kale chips in stores before but I didn't know much about them. According to them, "Alive & Radiant Kale and Veggie Krunch was proudly the first kale chip on the market. Today, they are the #1 selling kale chip in the country. Alive & Radiant was started to bring healthy and nutrient-dense snacks to the masses drowning in a sea of empty-calorie foods. They are dedicated to revolutionizing snacking one leaf at a time!"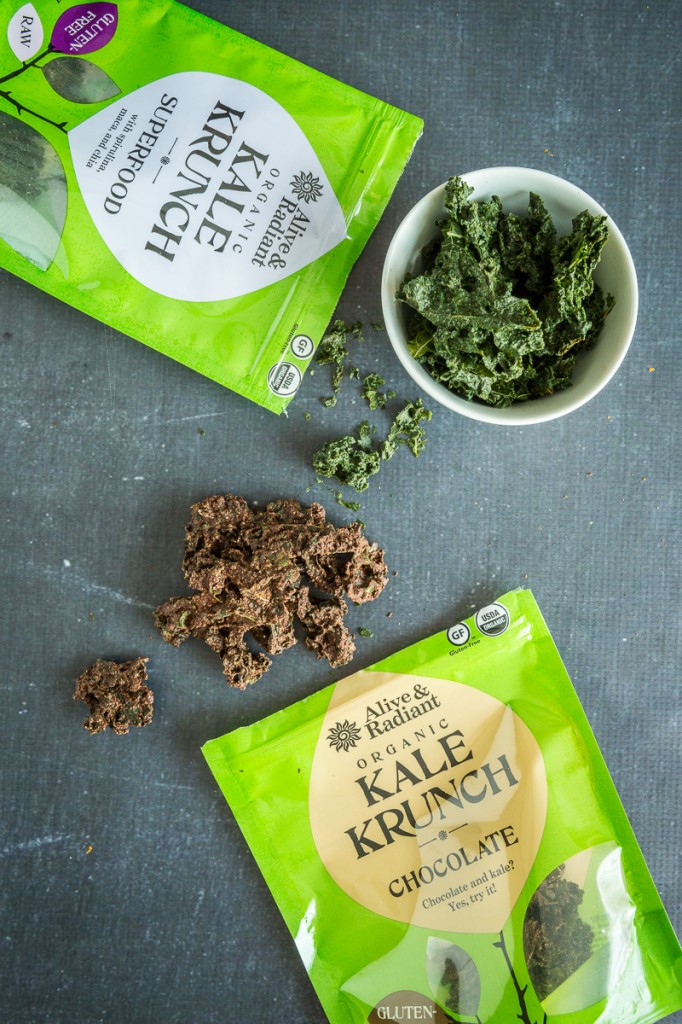 I was sent 5 different flavors: Quite Cheezy, Cheezy Chipotle, Southwest Ranch, Superfood, and Chocolate.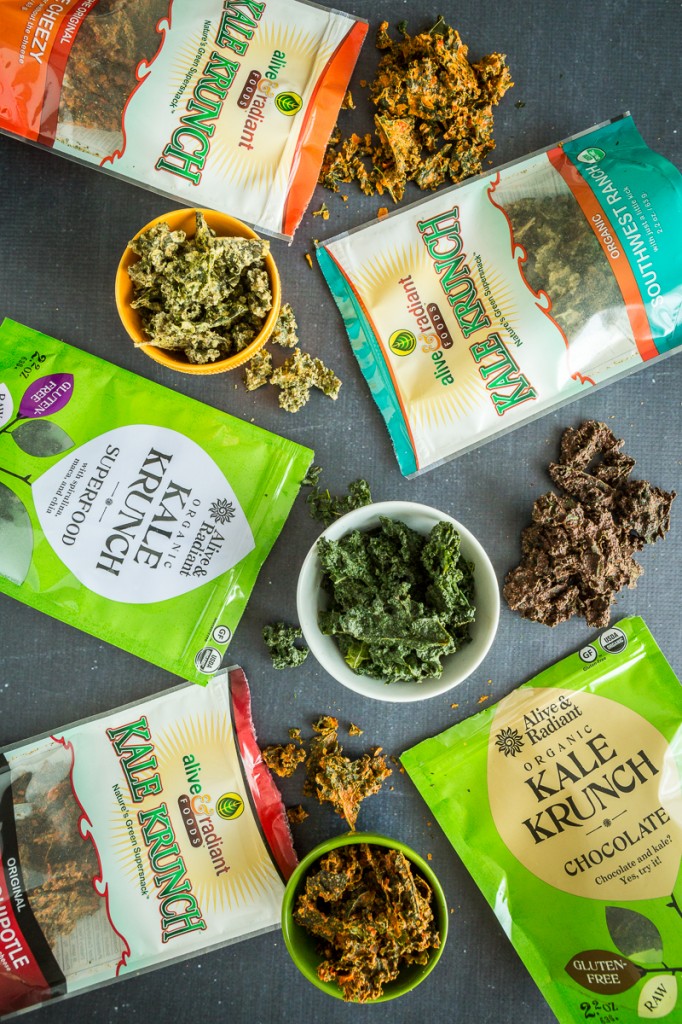 Superfood- these kale chips are coated with spirulina, chia seeds, turmeric, and maca root. I tend to not care for items that are heavy with spirulina, but these were a-okay in my book. They were surprisingly good and just like with all of the chips, the crunch factor of these chips are out of this world!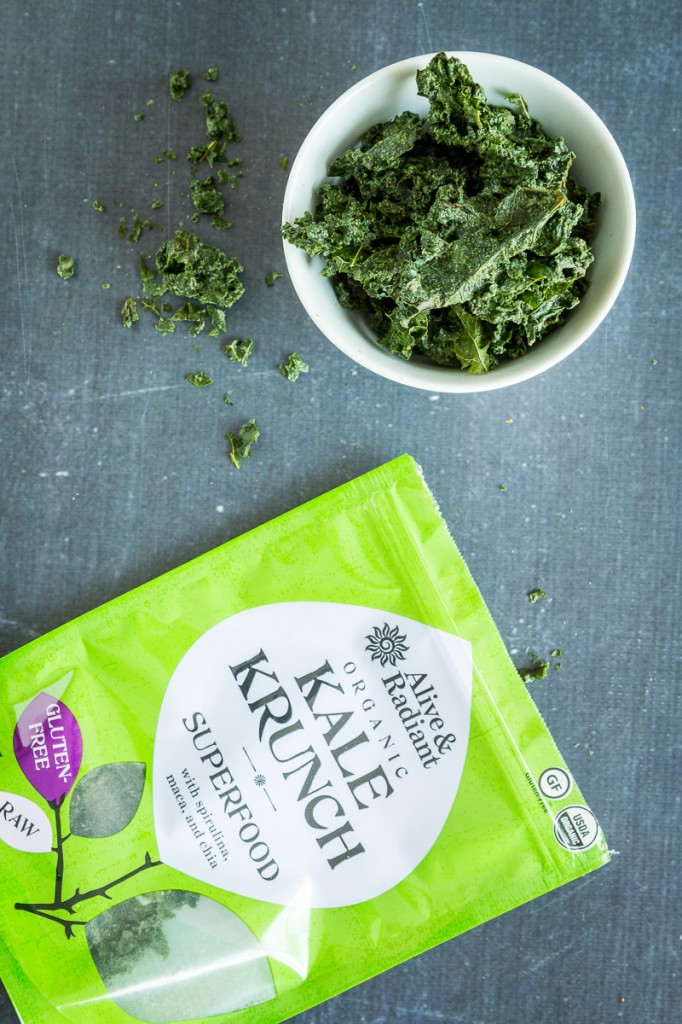 Cheezy Chipotle- cheesy with a bit of heat, plus super crunchy. What's not to love?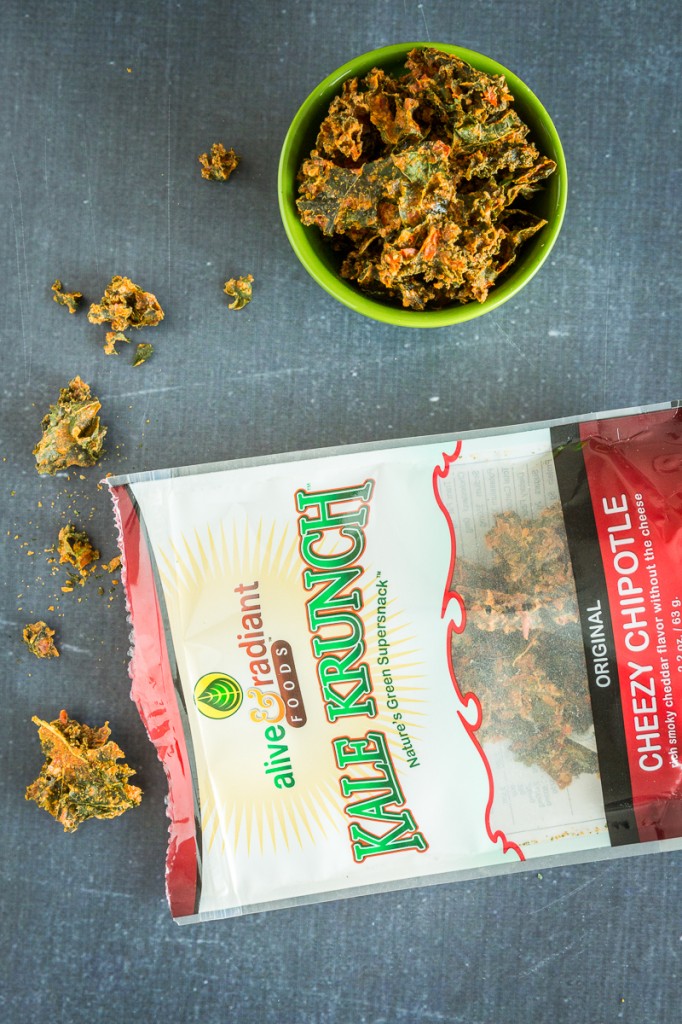 Quite Cheezy- these kale chips are even cheesier that the flavor mentioned above. They're a great way to satisfy your cheese and your chip cravings!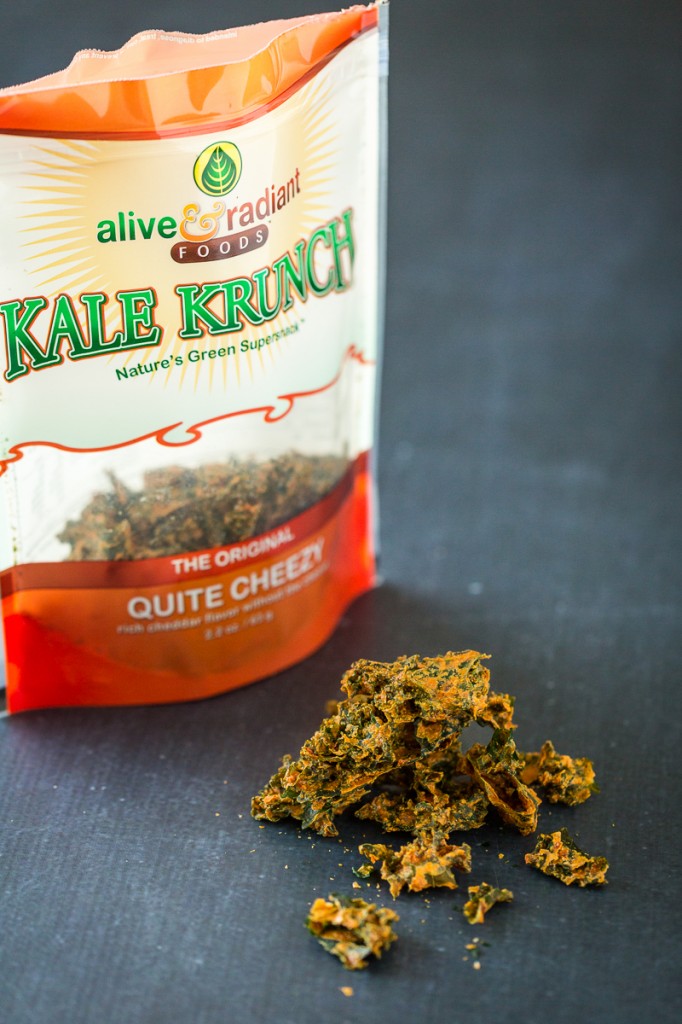 Chocolate- I usually love all things chocolate but I was very nervous about these. Chocolate and kale did not sound like a good combination but Oh. My. God. These were incredible. They're not just dusted with cocoa powder, but the crunchy kale chips themselves have a crisp, chocolatey coating. Heaven. Even Chris, who's a chocolate-purist agreed that these were our 2nd favorite flavor.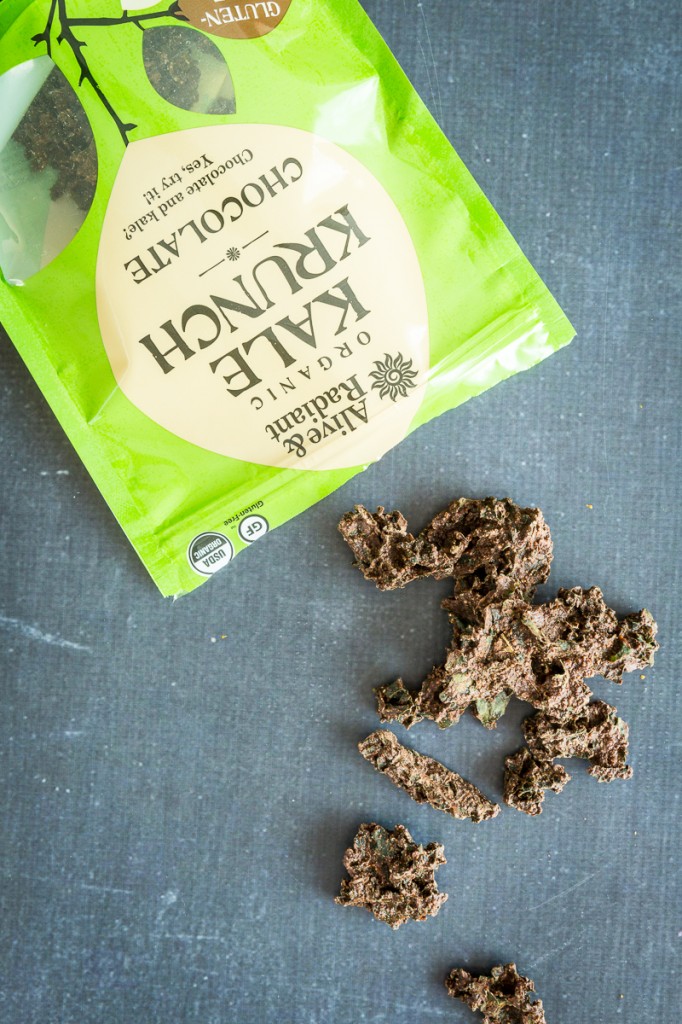 Southwest Ranch- This was hands-down our favorite flavor. A little hot, a little spicy, little ranchy (I'm making it a word) and super crisp. Loved them!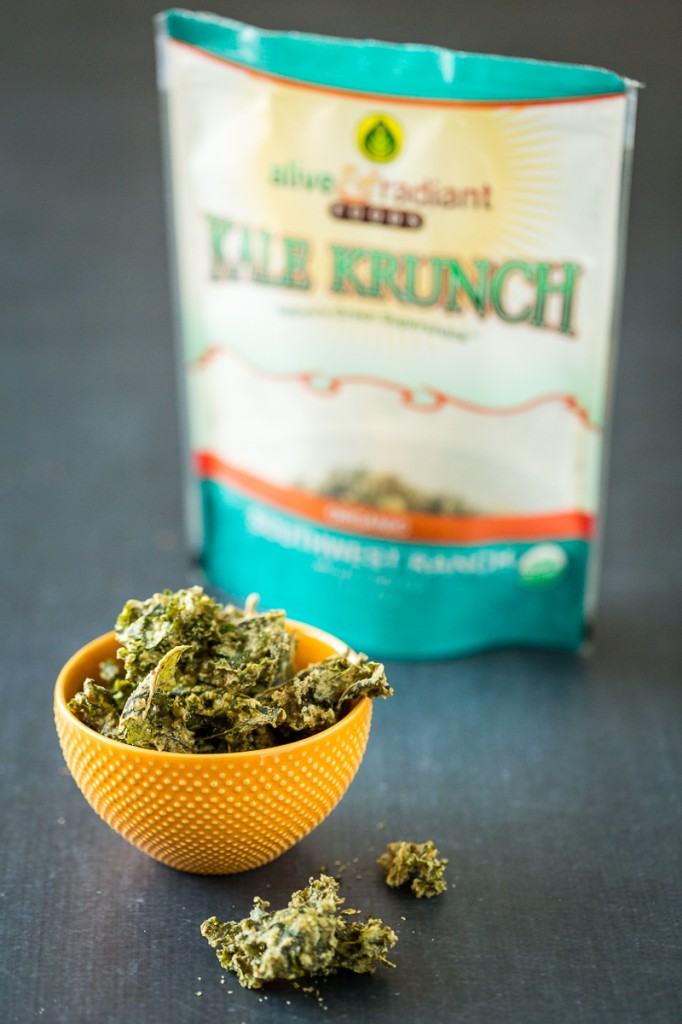 Overall, both Chris and I were very impressed with the Kale Krunch kale chips. I feel like they were the crunchiest kale chips I've ever had as well as the most flavorful. And when you get to the crumbs at the end of the bag, save them to top your salads (Best Idea Ever, thank you very much). My only complaint is that I have monster breath after I eat them, but they're worth it. They're the reason I now keep a box of mints in my desk drawer.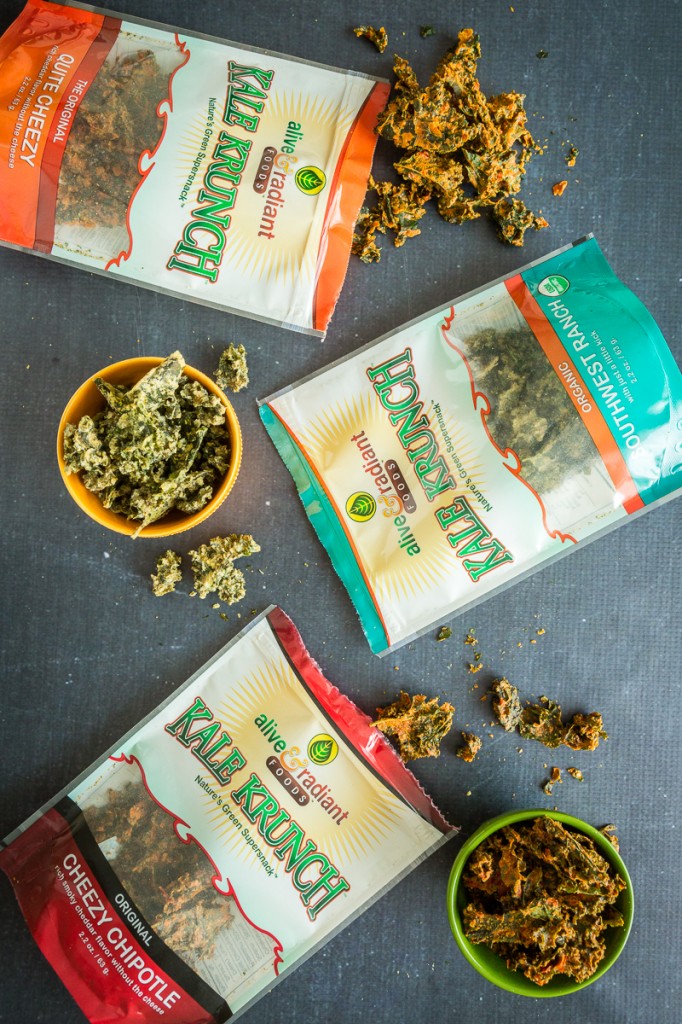 Alive & Radiant is offering all Keepin' It Kind readers a discount code to get you 15% off any purchase of Kale Krunch Kale Chips. Just use the code ILOVEKALE when you shop here: http://shop.kaiafoods.com/
You can also check these awesome guys out via social media- don't be shy!
Facebook: www.facebook.com/aliveandradiant
Twitter: @aliveandradiant or www.twitter.com/aliveandradiant
Instagram: @aliveandradiant or www.instagram.com/aliveandradiant
Disclaimer: I was given these products to try but the thoughts and opinions expressed here are my own.
Photography by Chris Miller