Remember way back when I told you I was working on a cookbook? Well, now I'm ready to tell you a little more about it!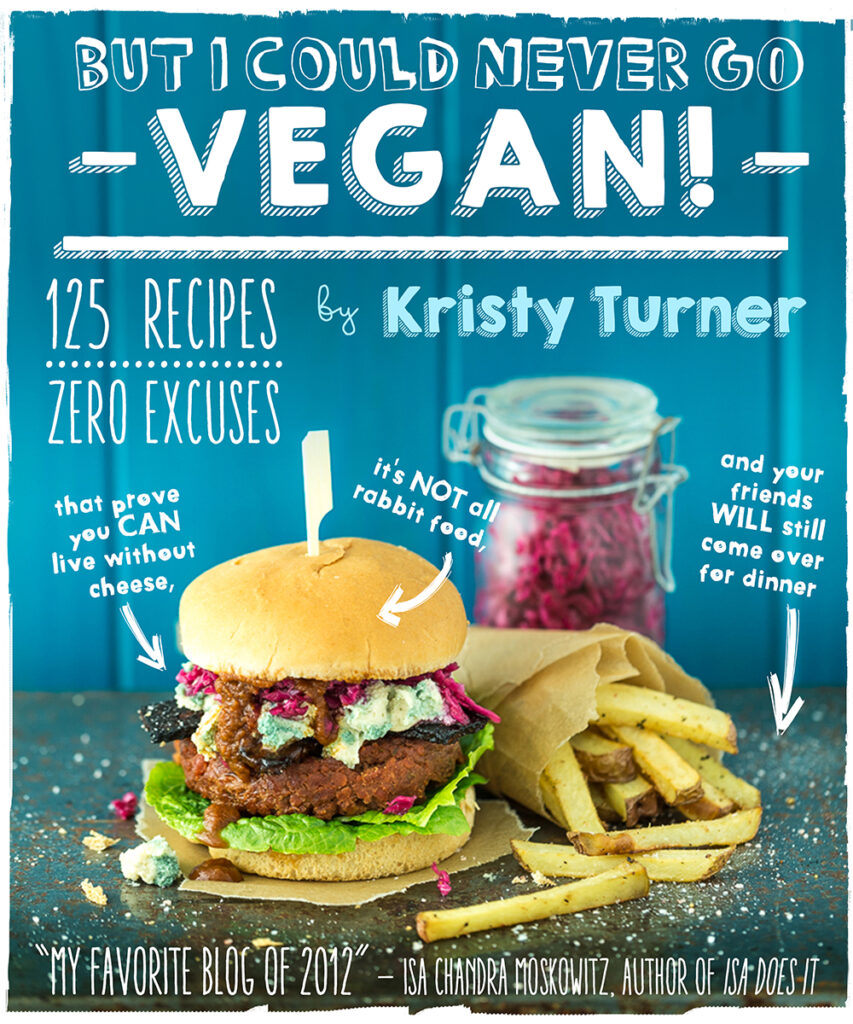 (this is just the working cover- a couple details may change)
It's called But I Could Never Go Vegan! 125 Recipes That Prove You Can Live Without Cheese, It's Not All Rabbit Food, and Your Friends Will Still Come Over for Dinner. I've written this book for all of the new vegans, almost vegans, wavering vegetarians, and veg-curious omnivores out there but even the most seasoned of vegans will enjoy it. Every chapter is an excuse someone might give (some are excuses I made before I went vegan) as to why they could never go vegan and is filled with recipes to refute that excuse. Think you can't give up cheese? I got you covered. You need protein? I have some plant-based protein-filled recipes just perfect for you. You'll miss pizza? Think again!
I've just finished the second round of edits and we have just one more round of edits and perhaps a few photo reshoots to do before it can go to press and be released in January 2015!
I've created a page which gives you more details about it  (all from my publisher), shares a few photos, and points you to where you can pre-order it. Thank you so much for all of your support- I wouldn't be here, seeing my dreams come true, if it weren't for each and every one of you! I can't wait for you all to see it!
On another note- I wanted to give you a head's up on some other things I'm working on. A lot of you have been asking about the Photography Resources section of our Resources page and I wanted to let you know that Chris and I are still hoping to get it up and running soon. With Chris working full time, it's challenging to get it done in addition to running our normal blog posts but we haven't forgotten about it! We'll have it for you soon!