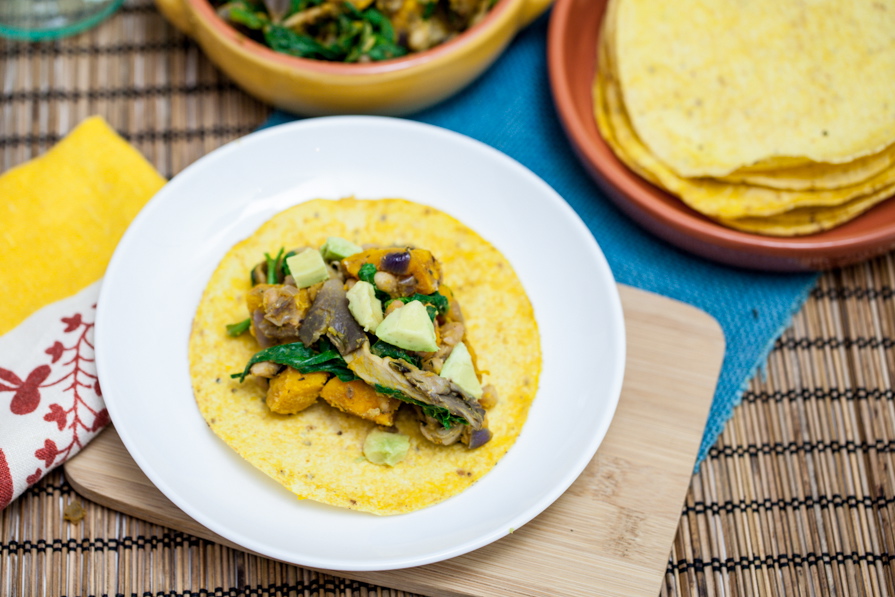 This month marks nine years of living with Samantha, my canine companion.  Nine years and she still never ceases to amaze me.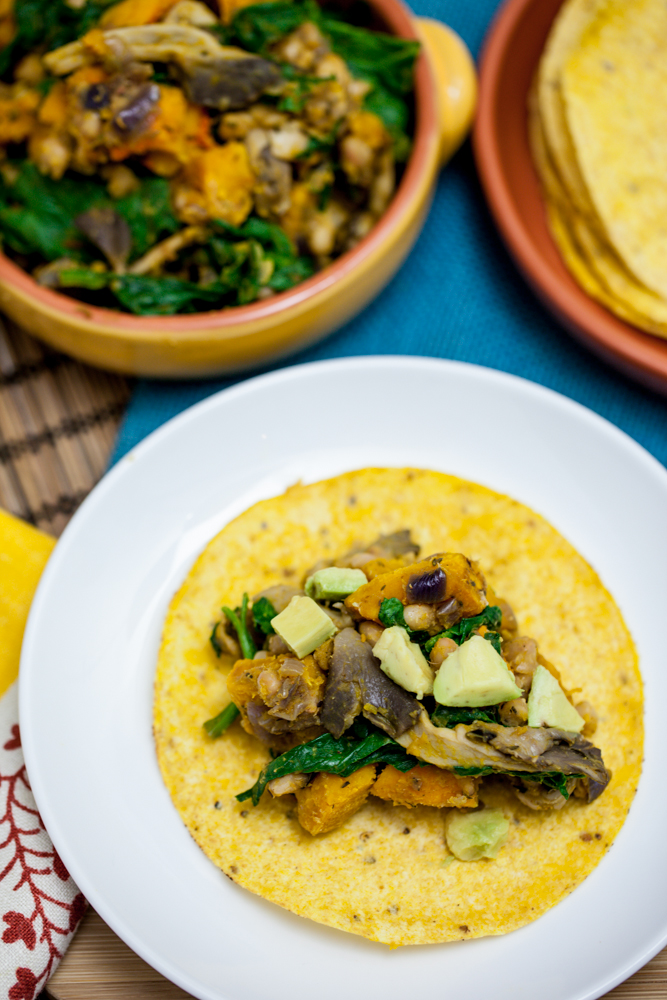 When I found her in a shelter in northern California, I fell in love with her as soon as she tried to crawl inside my coat.  I knew right then that she was the friend I had been looking for.  I was told that she needed to be spayed and have a check-up done by a veterinarian before I could take her home.  I was told that I could get her in one week.  During that week, I bought Samantha a leash and a doggie bed and toys and food and treats.  I was ecstatic on my drive to Redwood City to pick her up.  When I got there, I was told that Samantha had luxating patellas in both of her hind legs and would need knee surgery on both legs, a surgery that would cost no less than $500 per leg.  I was told that I had to sign an agreement, promising that I would get this surgery for her as soon as I could.  As a girl working her way through college, paying rent was a struggle as it was and there was no way I could afford double knee surgery for a dog!  They let me take Sam for a little walk while I thought about this.  I thought about the home I'd made for her at our apartment, as well as in my heart.  As I watched her prance along the sidewalk, I began to bawl.  I mean, full out sobbing.  Even though my ex had said absolutely not, that we were not taking on that kind of responsibility, I knew that I couldn't leave without her.  I went in, signed the agreement, and took Samantha home with me.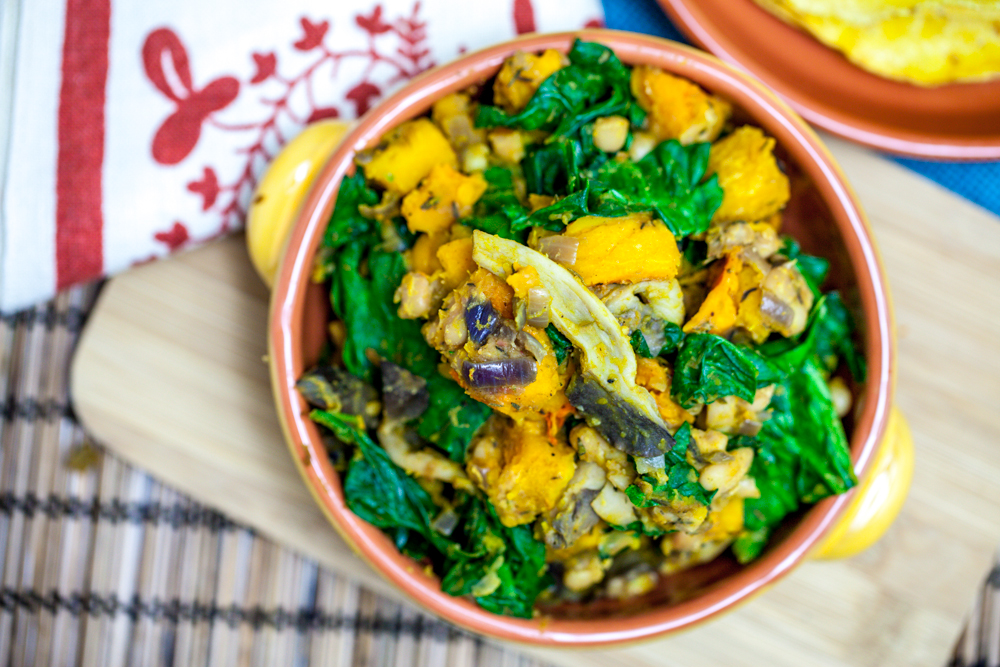 It took me a year, but I scrimped and saved to pay for her $1200 surgery.  The veterinarian told me that it would be best to do both legs at once and get it over with, even though I had no idea how she would get around with only 2 front legs.  After the surgery, I brought Sam home, a big cone around her head to prevent her from chewing on her stitches.  The first night, she just wanted to lay in her kennel.  The drugs began to wear off around midnight and I awoke to hear her wailing from her kennel.  I went out, gave her the prescribed medications and slept next to her kennel until I had to go to work a few hours later.  The next day, she was feeling much better.  When I came home, I opened her kennel, not expecting her to come out, but that she did!  She walked out on her two front legs, her hind legs lifted up in the air.  She would walk a few feet, sit down, then walk a few more feet and sit, cone around her head the entire time.  That's how she got around for the next couple of weeks.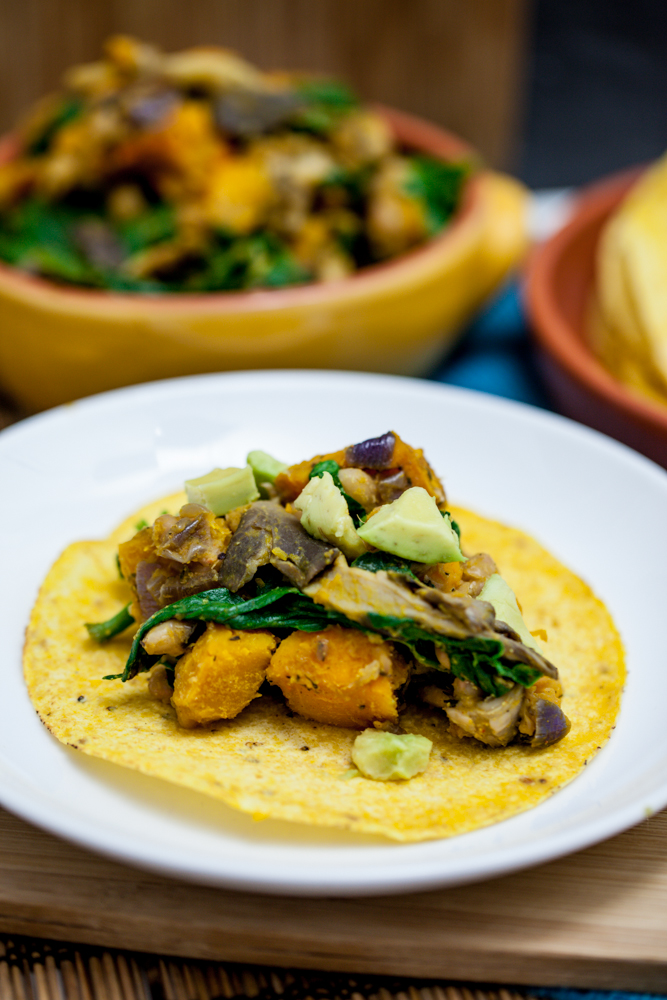 A couple of years later, when I was going through my divorce, Sam was the most consoling being on earth.  My first night alone (away from him and as an adult), she was glued to my side.  She even followed me into the bathroom and sat with me in there.  She found a way to sleep on my pillow, curled around my head.  I imagine that was her way of comforting me, just as I had when I slept next to her kennel.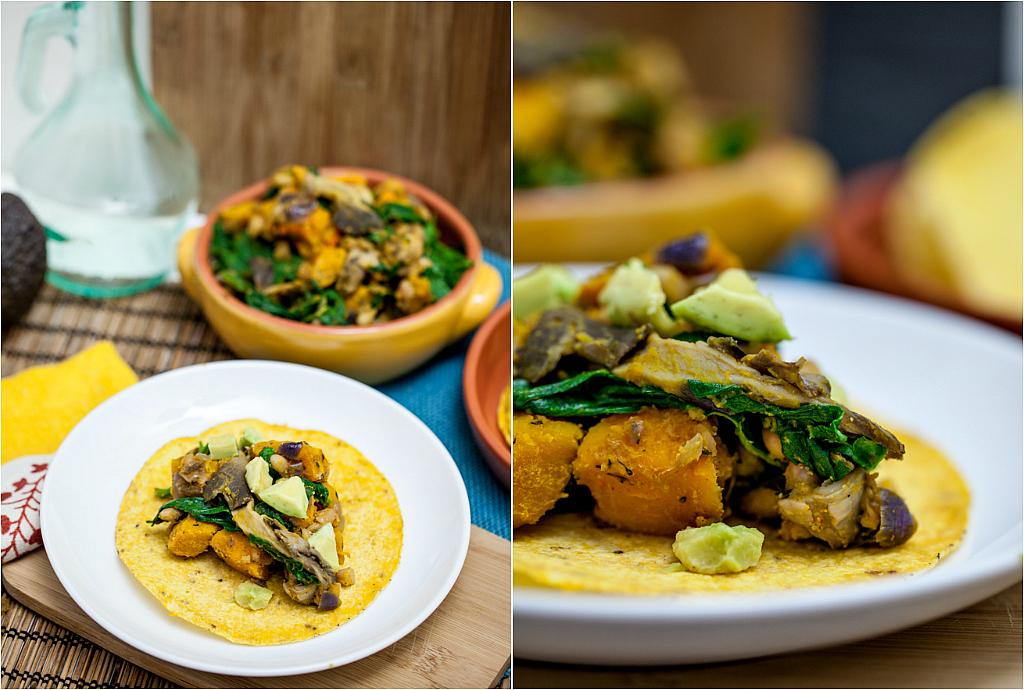 There's other things too.  If you play a harmonica, she will struggle with everything she has not to howl along with you until she can no longer contain herself.  Then she just howls along with the harmonica until you're laughing too hard to continue.  She knows that as soon as I pick up the quarters off of our dresser that it's laundry time and she races to the front door so she can keep me company in the laundry room.  She demands Chris's attention by crawling into his lap and tapping his chest with her paw.  If that doesn't work, she hits him in the mouth, then reaches in for a kiss.  Sam pretty much just understands everything I say, every command I can think of.  She doesn't need a leash when we go for our walks.  She recognizes our faces, our neighbors' faces, our neighbors' dogs' faces and runs to greet them when she sees them.  Except for the dog upstairs.  Sam avoids him like the plague because he, to put it mildly, has a little crush on her.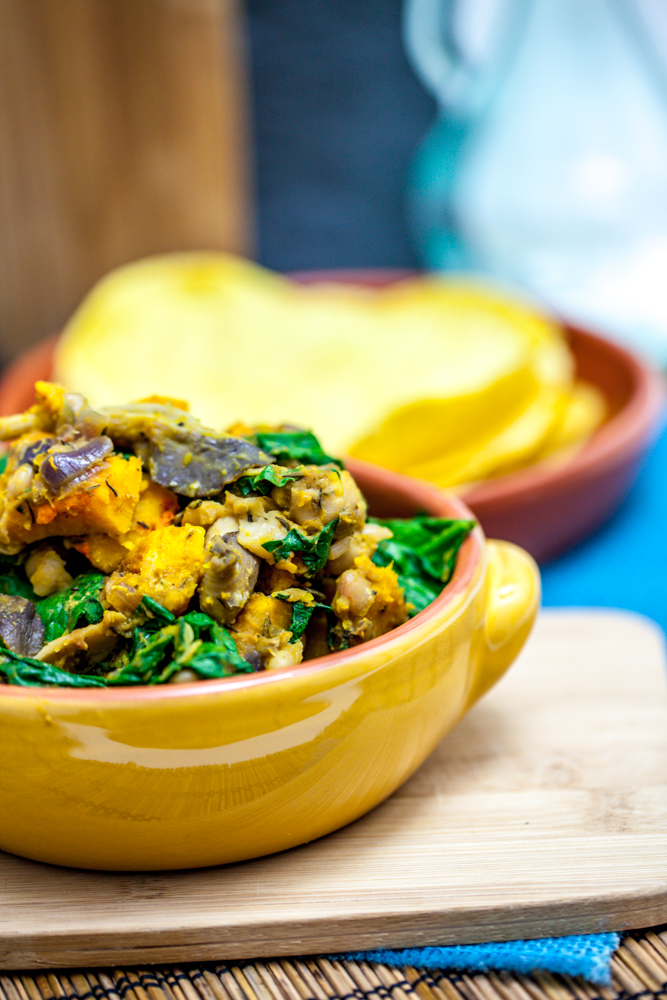 Sam is also the most delicate eater.  She lays down to eat out of her bowl.  If you feed her a treat, she is so careful to very gingerly take it from you.  And if you intricately style a meal for a photo shoot, and run to the kitchen to retrieve the main course, she can, more slyly than a ninja, crawl on the table, and eat an entire bowl of crumbled tofu chèvre without disrupting any other part of your set-up.  True story.  Such was the case with these tacos.  I had tofu chèvre leftover from this pizza and I went to the market to get ingredients that would pair with it beautifully- kabcoha squash, chanterelle mushrooms, white beans- in order to make the tacos of my dreams.  I set everything up, perfectly placed my little bowl of crumbled tofu chèvre, leaving Chris to stand watch and ran back upstairs to get the rest.  When I returned, nothing looked different as I sat the other food down.  Then I saw.  Sam had been so sneaky that Chris didn't even notice!  I was irritated with myself for leaving the food there, but more than that, I was amazed at Samantha's untapped sneaky talent.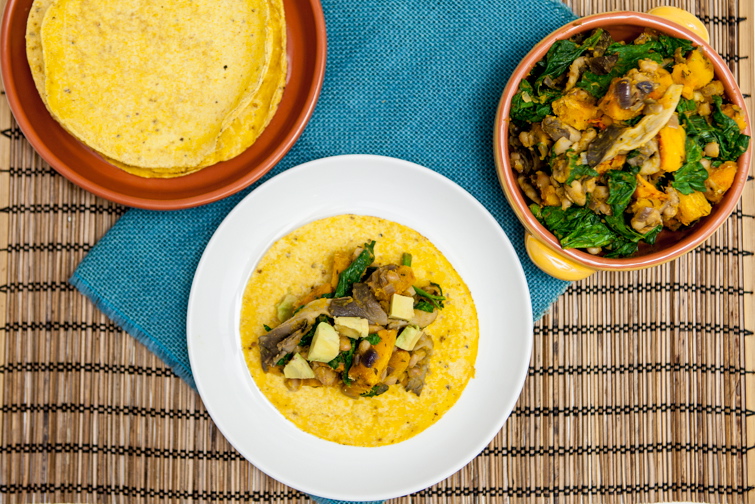 That night was a truly great night.  The tacos were still incredibly delicious.  The kabocha squash, roasted with nutritional yeast (an idea I got from Gabby), steals the show.  Along with the sautéed chanterelle mushrooms with white beans and spinach, these tacos are not only super tasty, but very hearty and filling.  Sam's stunt also served as a reminder of her strong personality, her amazing character, and the fact that she's an animal, doing what animals do.  When you can see an animal as having their own distinct personality traits, doing the things that they were created and put on this planet to do, you will know true love.  Samantha has taught me what honest-to-god, true, unconditional love really is.  And she showed me that these tacos didn't need the chèvre after all- they're pretty perfect on their own.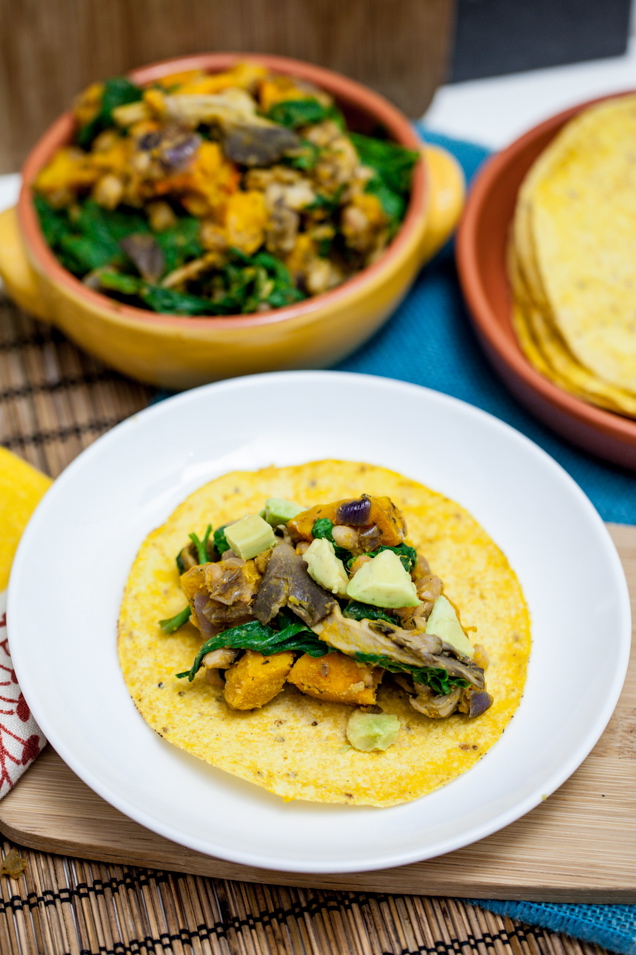 Chanterelle, White Bean & Cheesy Roasted Kabocha Tacos
Ingredients
for the kabocha

1/2 kabocha squash, seeded, and cut into 6 slices
olive oil spray
1 teaspoon garam masala
1-2 pinches of coconut sugar (optional)
salt and pepper to taste
1-2 tablespoons nutritional yeast

for the tacos

1 teaspoon olive oil
1/2 red onion, diced
2 cloves garlic, minced
1 1/2 - 2 cups chanterelle mushrooms, sliced in half lengthwise
1 15oz can of great northern beans, rinsed and drained
1/2 tablespoon Bragg Liquid Aminos
2 teaspoons dried thyme
1 teaspoon ground cumin
1/2 teaspoon smoked paprika
a few dashes of cayenne pepper
smoked salt to taste (or regular sea salt)
pepper to taste
1 bunch of spinach, roughly chopped
6-8 taco shells
Instructions
Preheat the oven to 425. Line a baking sheet with parchment paper. Place your kabocha squash slices on the baking sheet, flesh side up. Lightly spray the squash with olive oil spray. Sprinkle garam masala, coconut sugar, salt and pepper. Finish by sprinkling the nutritional yeast over the top. Roast in the oven for 20-25 minutes, or until easily pierced with a fork (but not too soft and mushy). Remove from oven and set aside.
While the squash is in the oven, cook the rest of the taco filling. Heat the olive oil in a large shallow saucepan over medium heat for 1 minute. Add the onion and saute until translucent. Add the garlic and saute for a couple minutes more. Add the white beans, mushrooms, and Bragg Liquid Aminos and saute until mushrooms are soft (but not falling apart), about 5-7 minutes. Add the seasoning and salt and pepper. Fold in the spinach and saute until the spinach just begins to wilt. Fold in the kabocha squash and lower the heat to low and cover to keep it warm while you cook the tortillas.
I cooked the tortillas according to these instructions, but if you want a crunchy, folded shell, I like this method.
Spoon about 1/3- 1/2 cup taco filling onto each tortilla. Top with avocado or tofu chèvre or other taco toppings. Serve immediately. Refrigerate extra taco filling in an airtight container. Enjoy!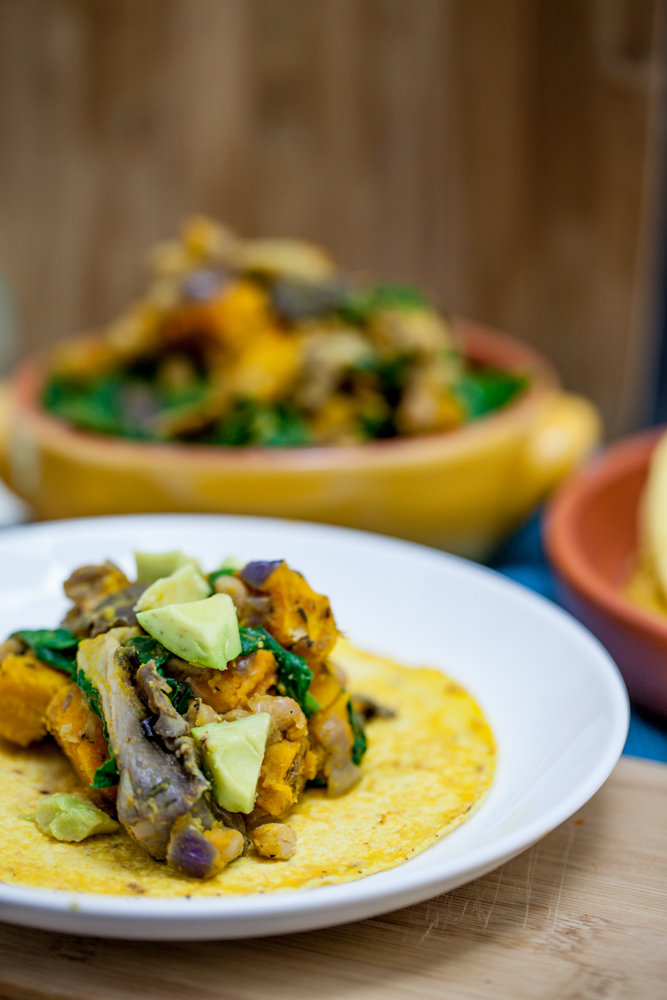 Do you have a companion animal?  Tell me about them!
Photography by Chris Miller